The Moto Guzzi Eldorado was created  in the early seventies as a direct contender to the Harley Davidson as a police motorcycle. Based around the 90° V twin engine originally designed by Giulio Cesare Carcano the Eldorado packed 64hp at 6000rpm with lots of low end torque coming out of that engine which was by 1972 upgraded to 844cc.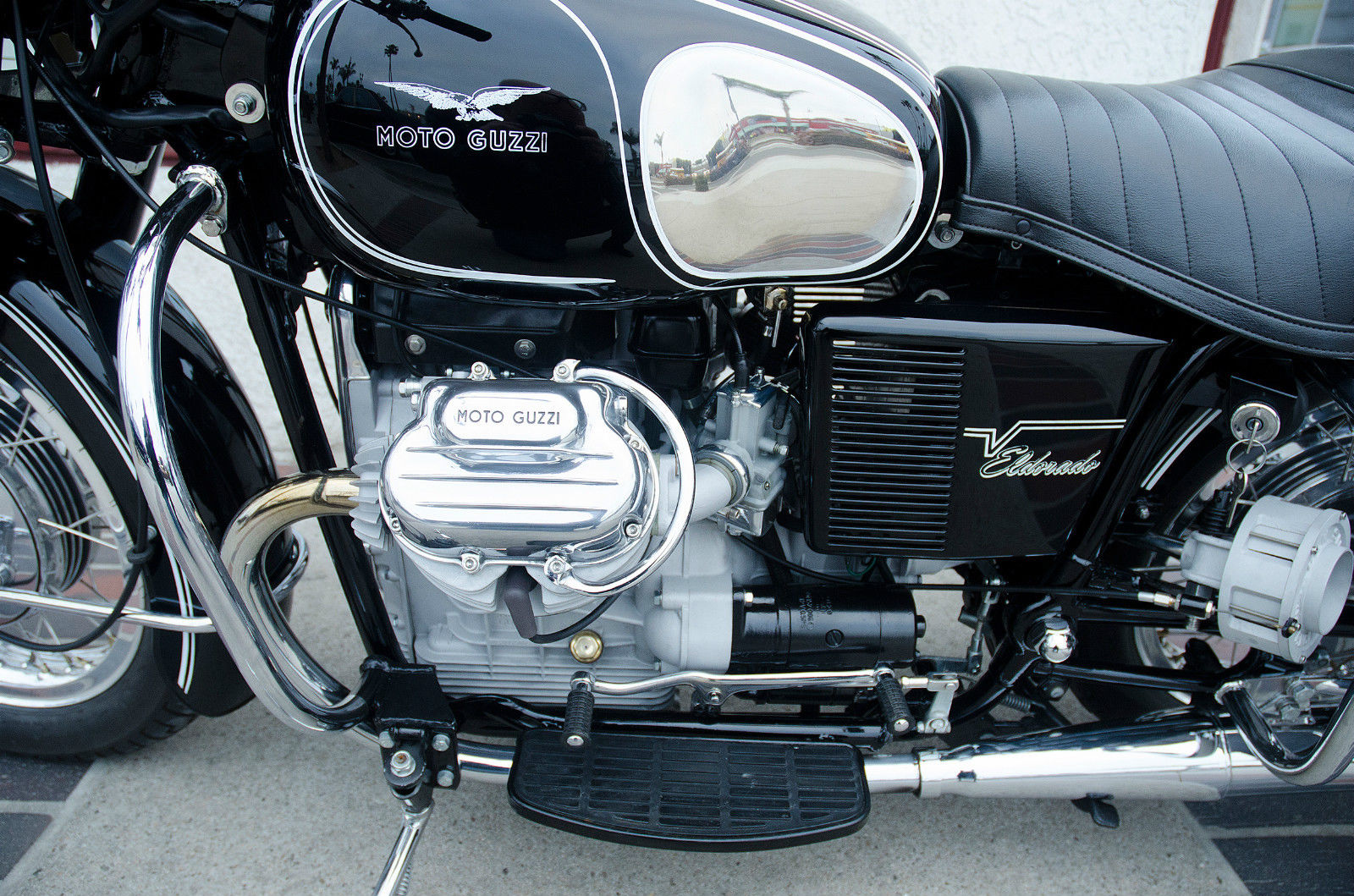 Produced between 1972-1974 the Eldorado was created to prise some of the police bike market away from Harley Davidson and make some much needed money for Moto Guzzi which had been struggling financially. So its most appropriate that the bike for sale on eBay we are featuring comes complete with a police siren as can be seen on the right of the above picture.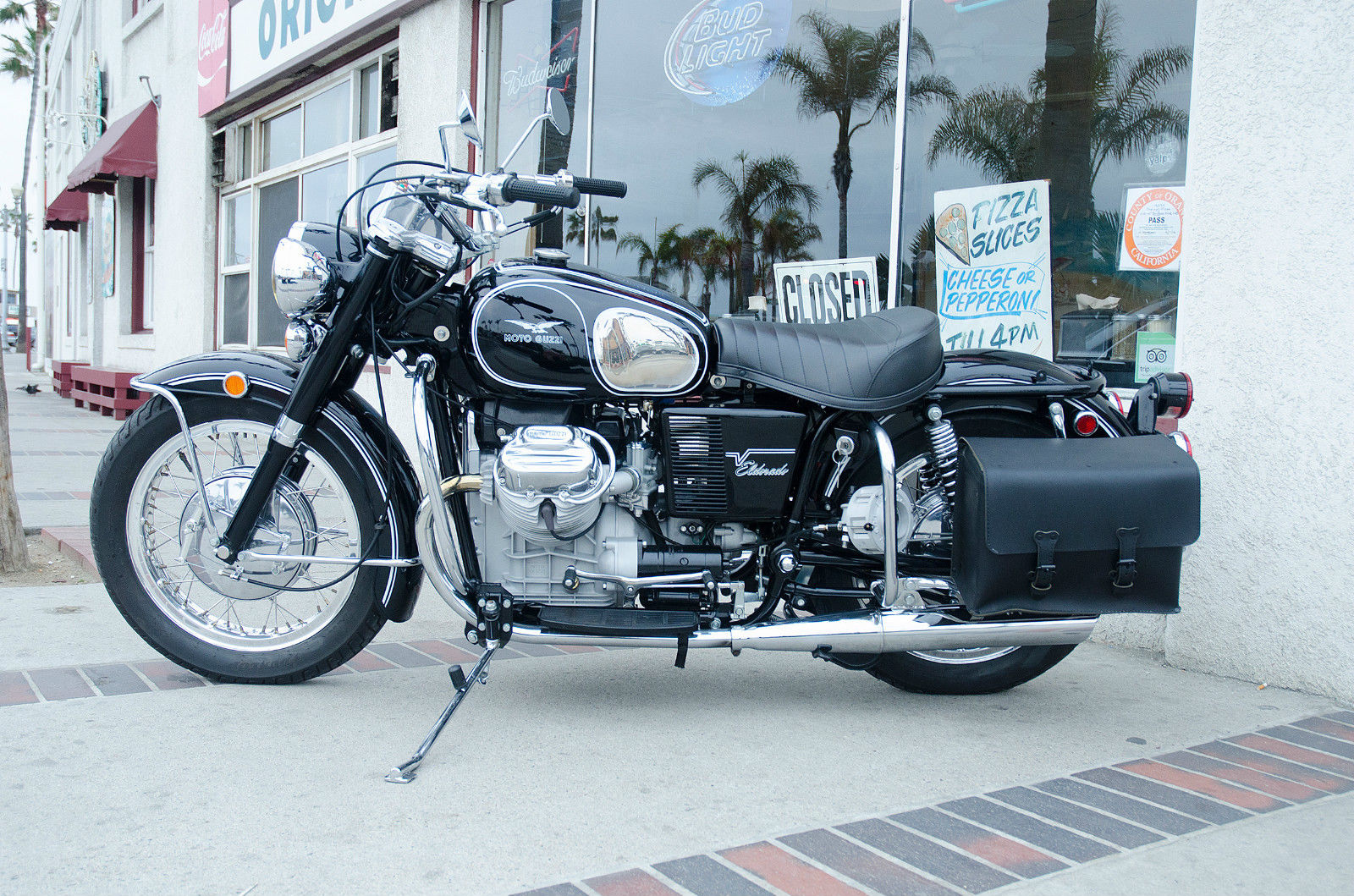 The Eldorado was not a first attempt by Moto Guzzi to create a police motorcycle. In the early sixties they had been invited to design a motorcycle for Italian police and government use and had created a bike around that same V twin engine with a capacity of 703cc, an 80mm bore and a 70mm stroke that produced 50hp at 6000rpm. It was an instant success and it didn't take long for the Italian public to start clamoring for a chance to own one. Moto Guzzi happily obliged and the new model was christened the V7 and made it's debut at the Milan Motorcycle Show in 1965. The Moto Guzzi V7 was one of three bikes that stole the show that year, the others were the Laverda 650 and the MV Agusta 600, so the V7 was in good company.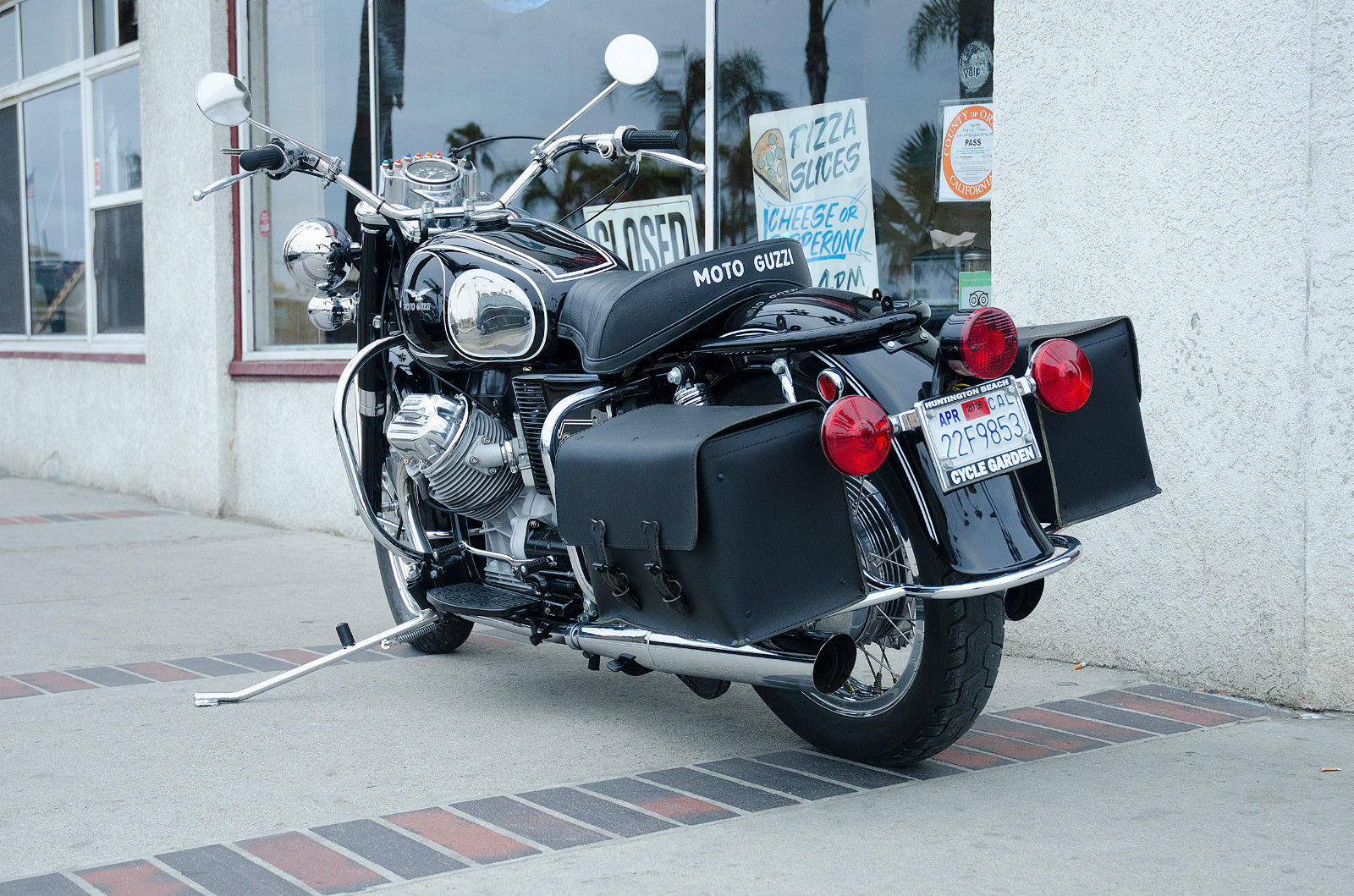 The V twin engine had its single camshaft in the V of the engine using short pushrods to operate the valves. The engine's lubrication system was well designed and ensured the six pints of oil in its wet sump were efficiently distributed. This was an engine that would earn a legendary reputation for reliability. The engine was mated to a five speed gearbox through a four plate clutch.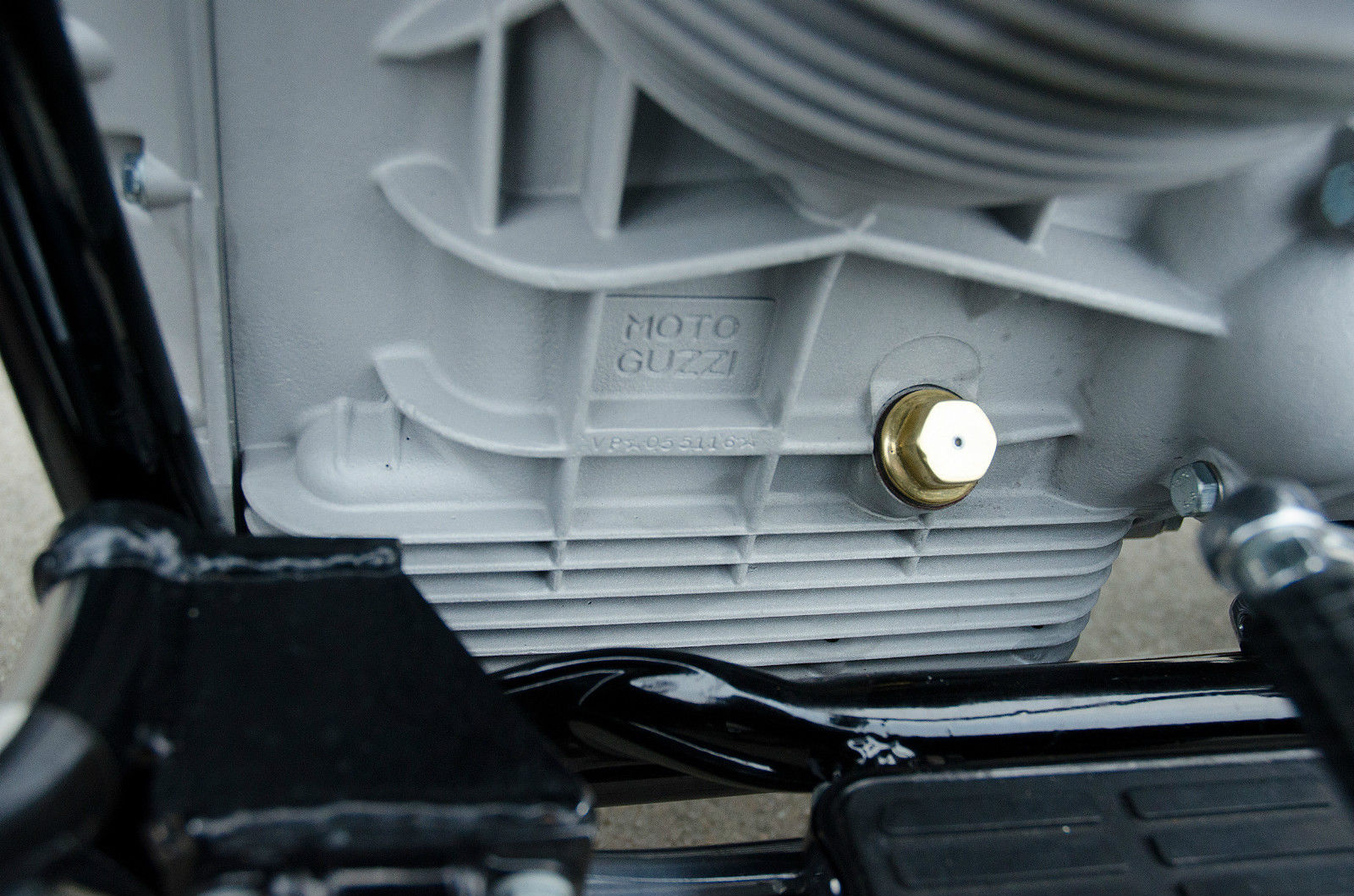 Not content with just getting the engine right Moto Guzzi made a point of getting the electrics right also installing a large Marelli generator between the cylinders and ensuring that there was a 32 amp/hour battery. This was just as well as the bike only had an electric starter with no kick start back up. The bikes also came with a "police" fuse box with extra terminals for accessories.
The engine drove the bike through an enclosed shaft drive.  Shaft drive motorcyles come into their own if conditions are sandy and dusty, conditions where chains get chewed out quickly, Moto Guzzi knew they were a good choice for reliability. The end result was a powerful, stable motorcycle ideal for police use and also ideal for touring, one rider described the bike as being suitable for trans continental touring not just interstate.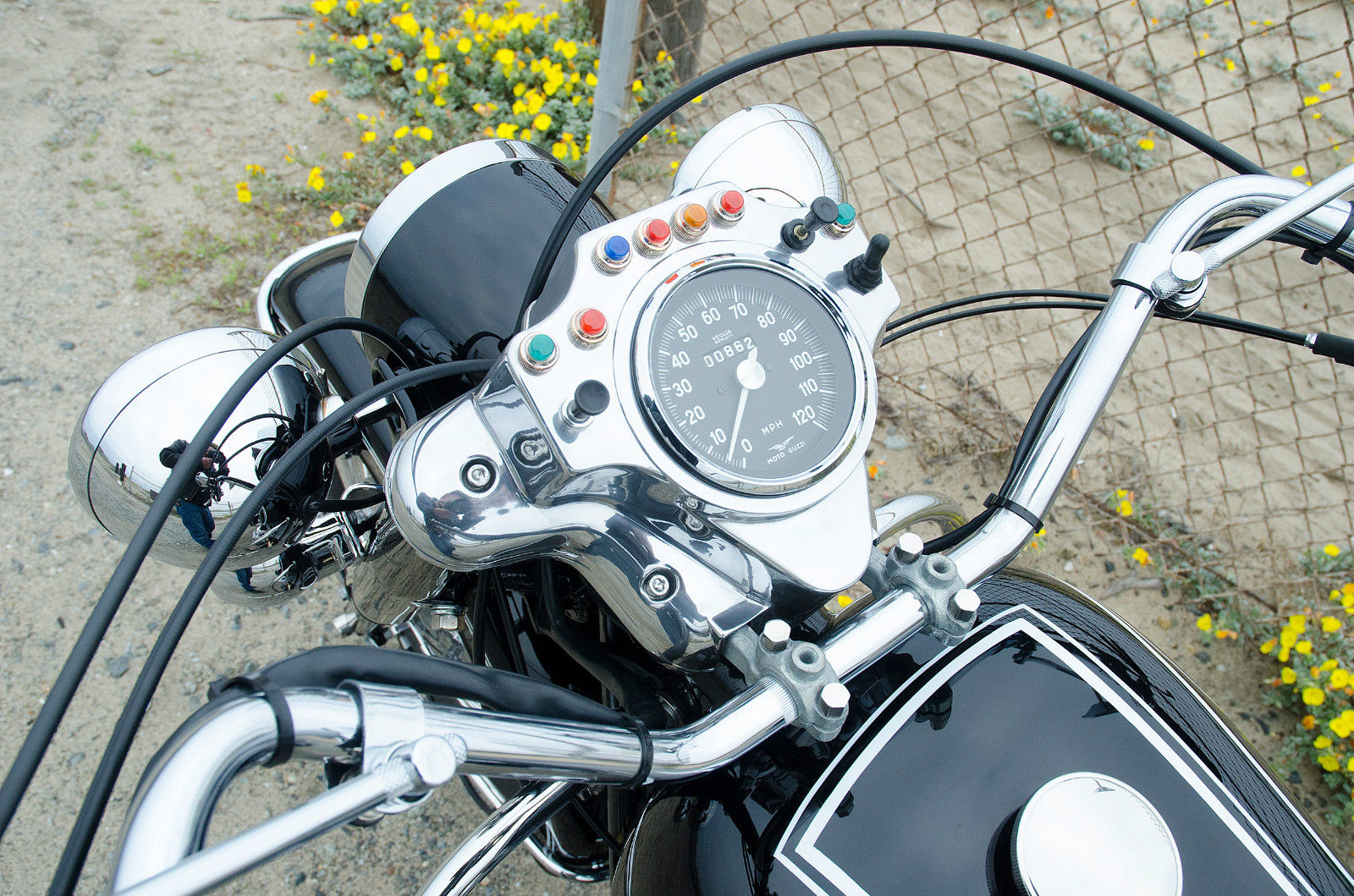 The Moto Guzzi Eldorado came with either a single comfortable touring seat for solo use or an optional double touring seat for carrying a passenger on your trans continental adventures.
Moto Guzzi successfully made significant inroads into the Harley Davidson's police market, officers familiar with both bikes tending to favor the Moto Guzzi. The one criticism of this bike was that the front drum brakes would start fading out after repeated hard high speed stops. That problem was addressed in the bikes final model year, 1974, when it got front disc brakes and new forks.
This was a bike that earned it's place in the market with superior fit and finish, ease of maintenance, and legendary reliability. Moto Guzzi also acquired brand loyalty from riders because they listened to rider's comments and complaints.
The Moto Guzzi Eldorado was a significantly lighter bike than the comparable Harley Davidson. It weighed 580lb, which was about three quarters that of the Harley. Handling was more lively, and riders tended to adopt the bike and stick with it. These bikes are known for comfortably putting 100,000 miles on the clock and some have made it to 200,000.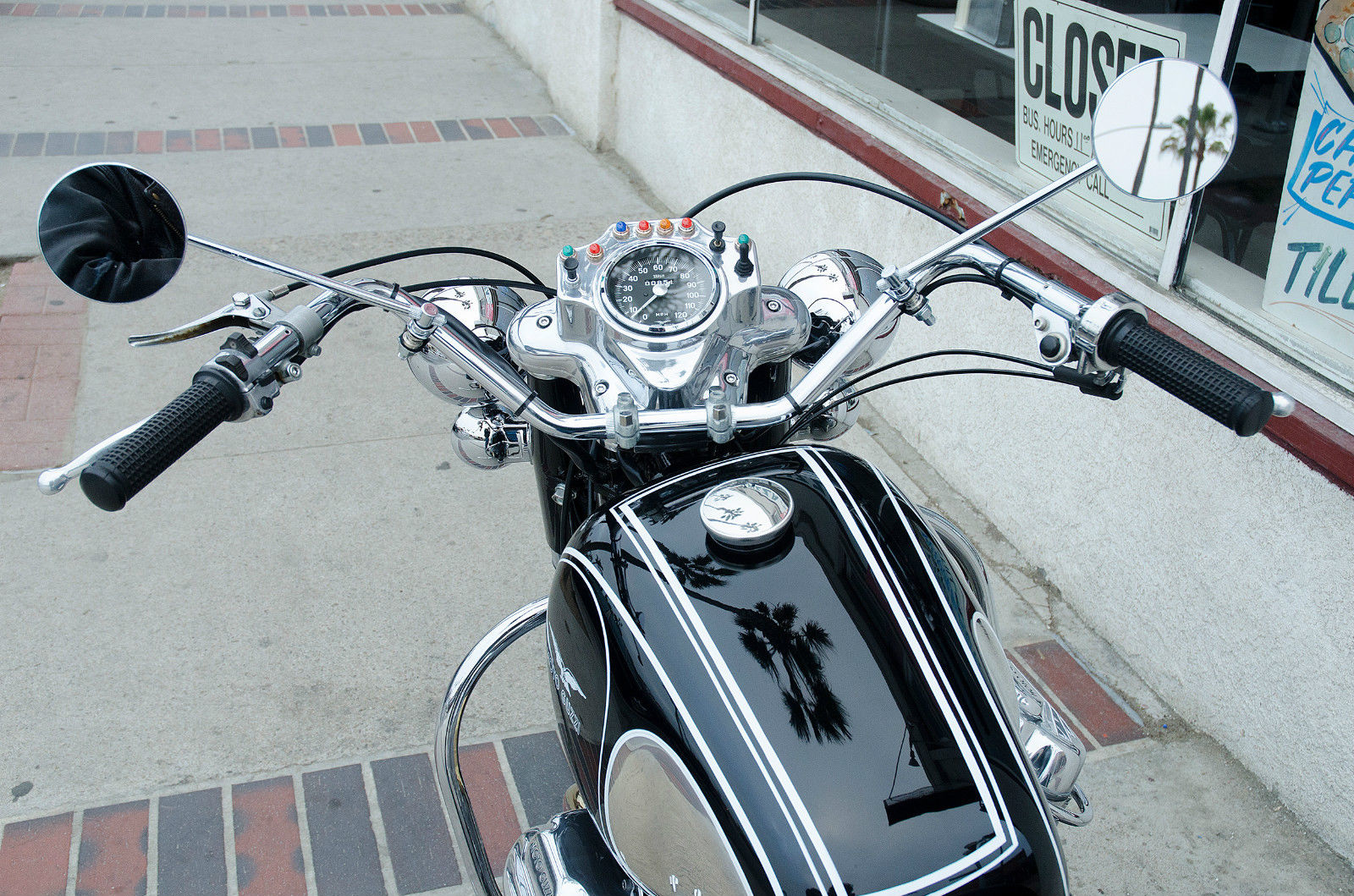 The Moto Guzzi Eldorado we are featuring is up for sale on eBay and you'll find the sale page for this bike if you click here.
This is a classic motorcycle well worth a look.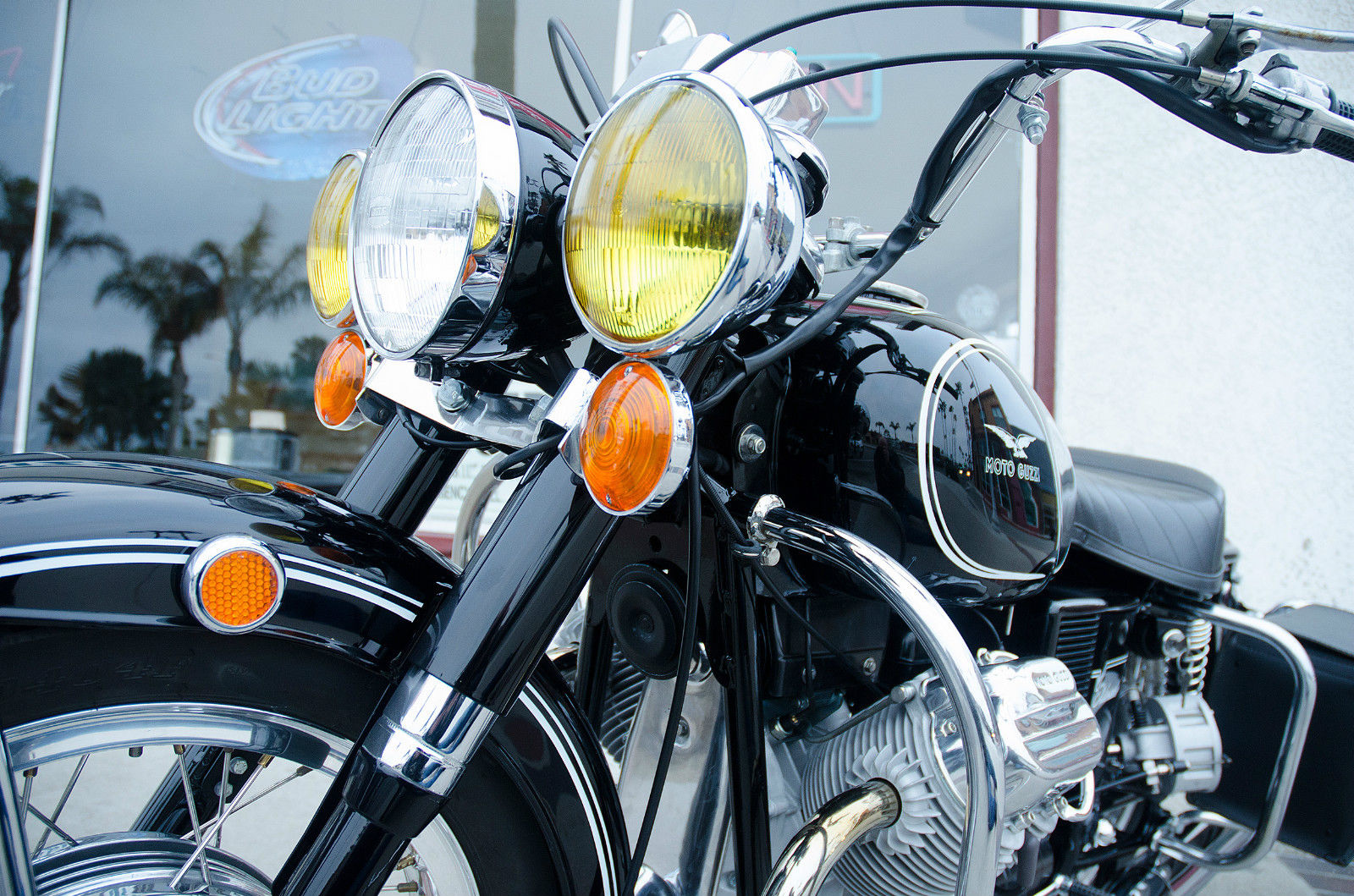 For those interested in learning more about Moto Guzzi Greg Field's book "Moto Guzzi Big Twins (Motorcycle Color History" can be found on Amazon if you click here.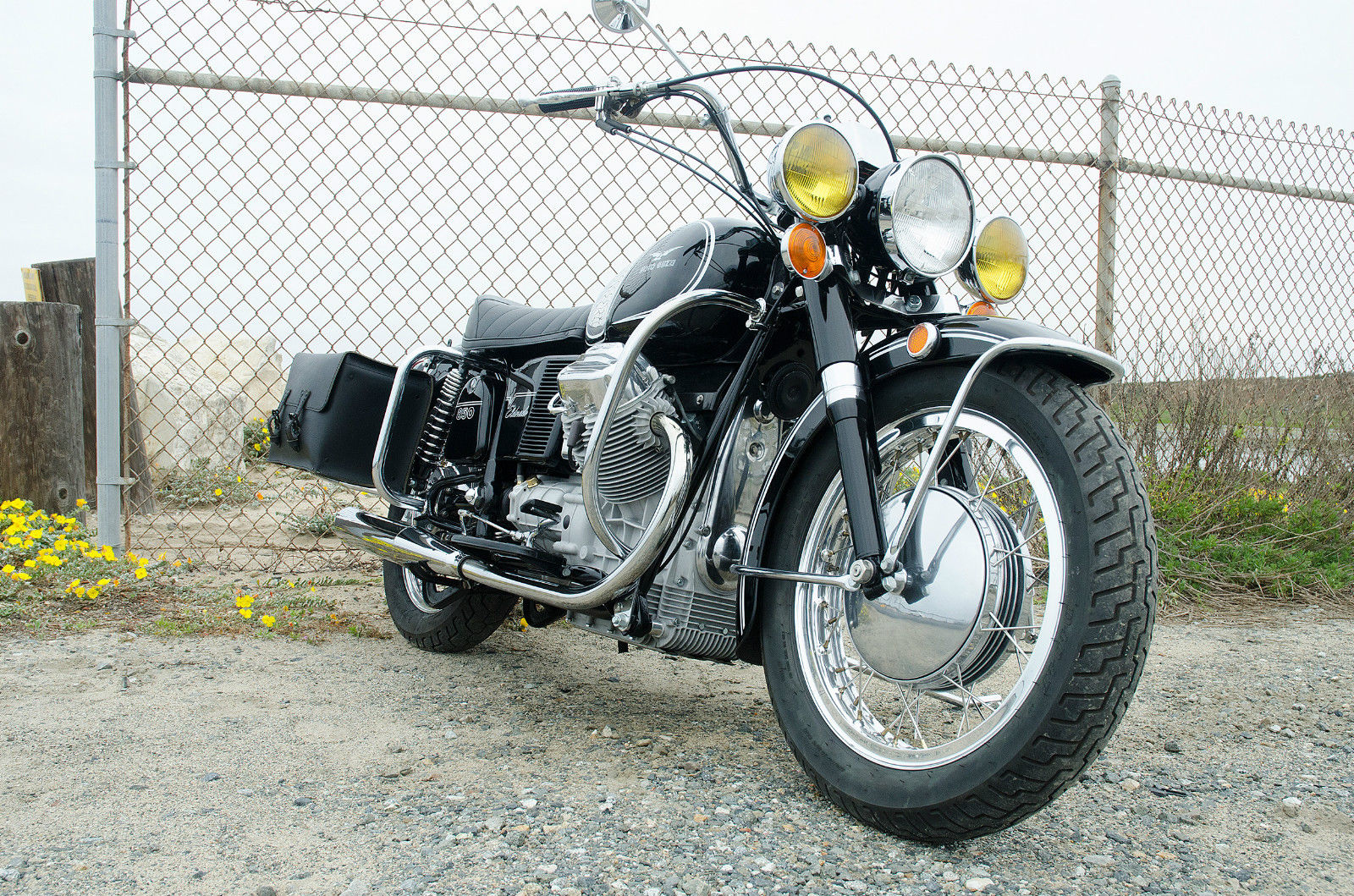 (All pictures courtesy eBay).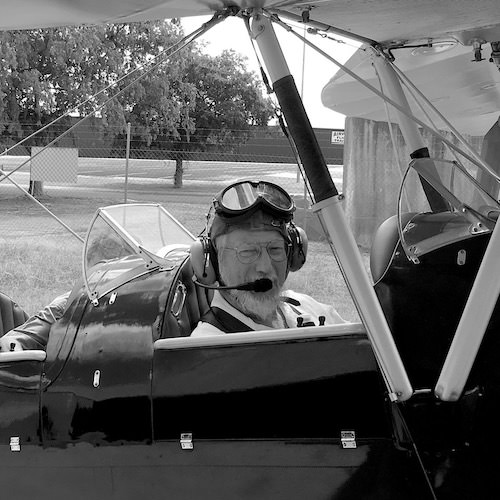 Jon Branch is the founder and senior editor of Revivaler and has written a significant number of articles for various publications including official Buying Guides for eBay, classic car articles for Hagerty, magazine articles for both the Australian Shooters Journal and the Australian Shooter, and he's a long time contributor to Silodrome.
Jon has done radio, television, magazine and newspaper interviews on various issues, and has traveled extensively, having lived in Britain, Australia, China and Hong Kong. His travels have taken him to Indonesia, Israel, Italy, Japan and a number of other countries. He has studied the Japanese sword arts and has a long history of involvement in the shooting sports, which has included authoring submissions to government on various firearms related issues and assisting in the design and establishment of shooting ranges.