Except for shotgun cartridges I much prefer ammo pouches for carrying ammunition in the field. Keeping the ammo out of sight and safely stored in a belt mounted wallet has always seemed preferable, partly because it keeps the cartridges out of sight which is often good if you are shooting on private property, and partly because it tends to keep the cartridges clean and better secured.
In the past I've made my own ammo wallet and other leather gear which is not difficult to do, it just requires time. However, for those who'd rather buy something of top quality rather than trying to learn how to do saddle stitch Galco make a comprehensive range of ammo wallets that are of the typical high standard of workmanship we expect from Galco products.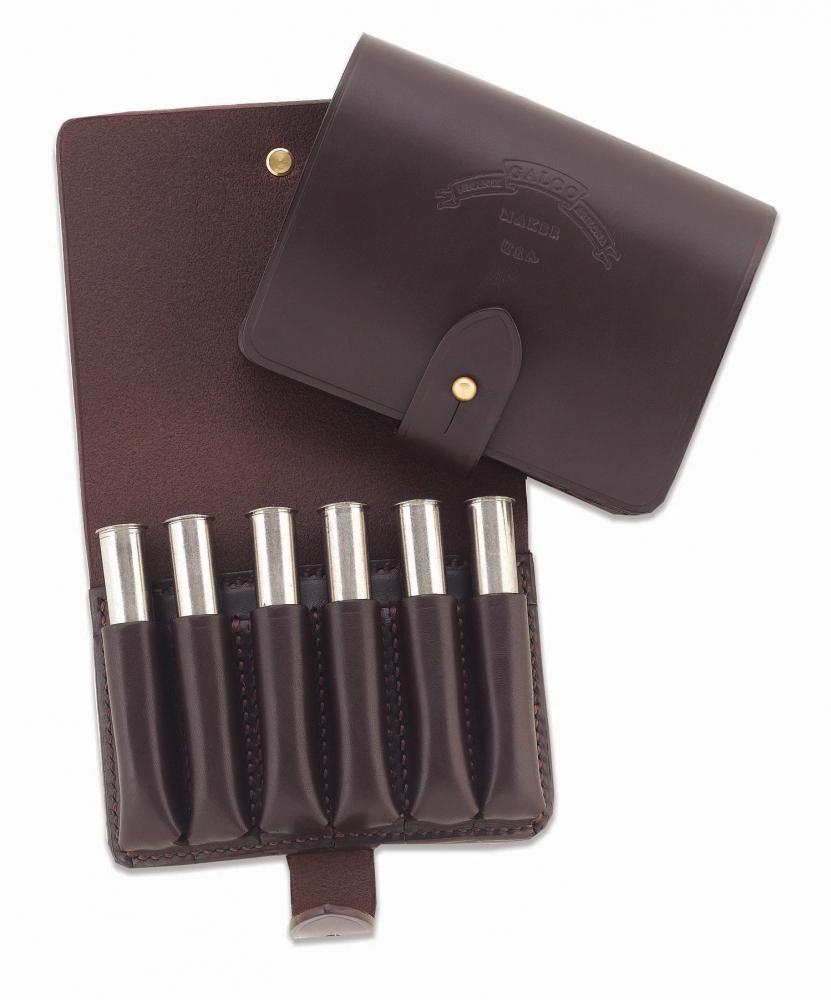 For the double rifle aficionado Galco make their Double Rifle Six Pack. This pouch groups six big game cartridges in two's keeping them easily accessible. The pouch is made to fit .450, .470 and .500 Nitro Express cartridges.
You can find the Galco Double Rifle Six Pack at Galco if you click here.
You can find the Galco Double Rifle Six Pack for a lower price at OpticsPlanet if you click here.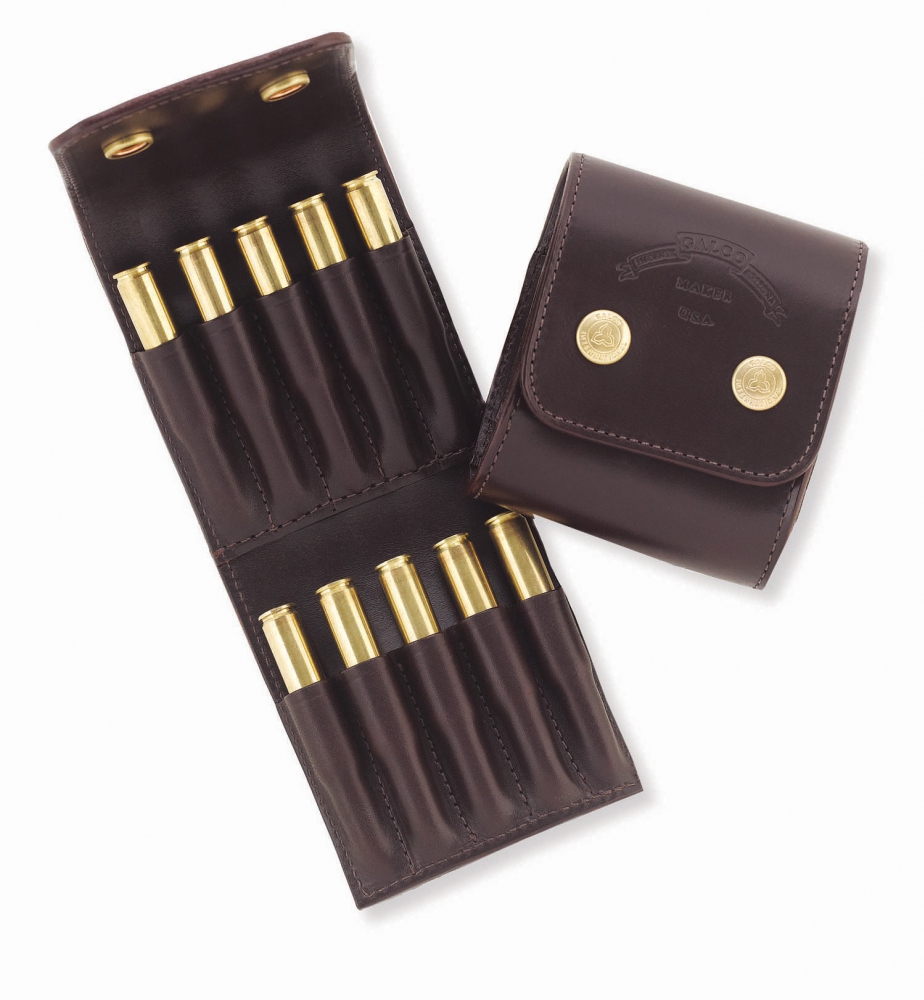 The Galco Stalker is very similar to an ammo pouch I made for my own use years ago. These fold up wallet style pouches have a belt loop and they are very convenient on the belt keeping the cartridges easily accessible. The wallet can also be carried in your day pack. Although some people will think that if you are out hunting then one shot should be enough, and that is perfectly true, but if you have to deal with an emergency situation where you may need to fire the standard three shots in the air to attract help then having ten or more cartridges available is important (You will pretty certainly need to fire the three shots in the air more than once or twice). Personally I used to carry a wallet just like this Galco Stalker on my belt and another supply in my day pack – just in case!
Available calibers range from the .375H&H down to the 22/250
You will find the Galco Stalker at Galco if you click here.
You will find the Galco Stalker at OpticsPlanet for a lower price if you click here.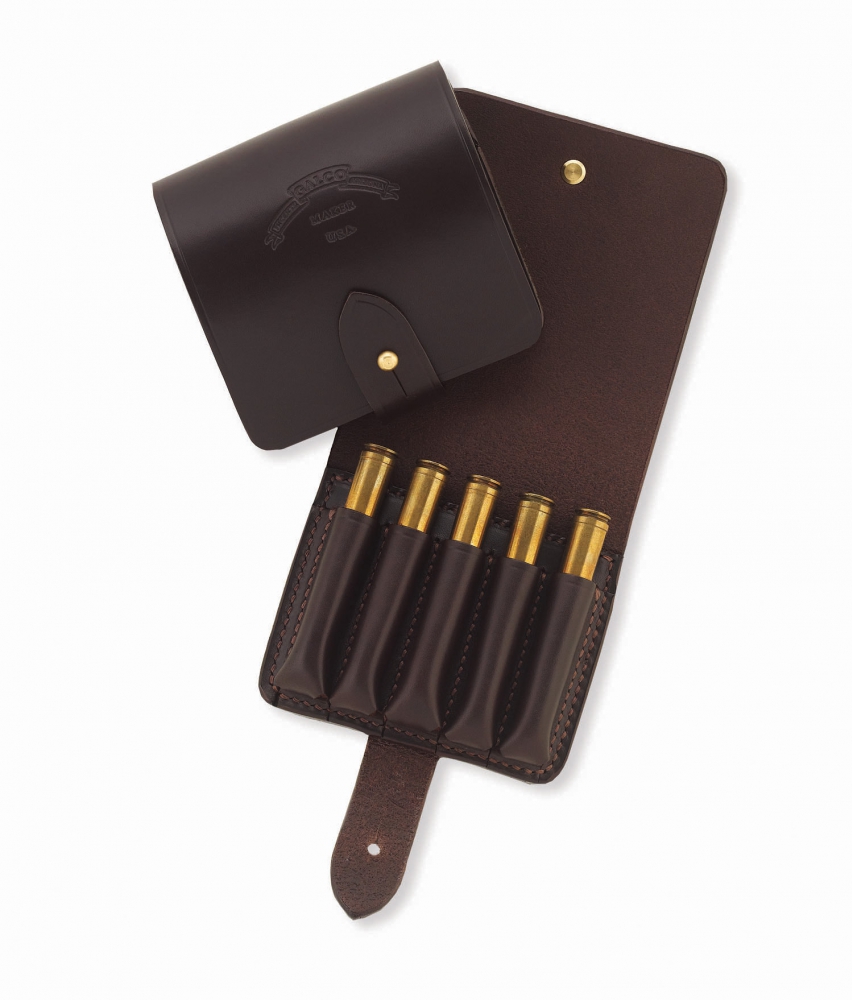 Although the Galco Safari Five looks like the Stalker closer examination reveals that it is different. The closure strap has been designed to ensure silent opening which is of very real importance when hunting and of life preserving importance if you are stalking something that might just want to stalk you. This wallet also mounts on the belt and is made for .338 Win, .340 Wby, .375H&H, .416 Rigby and .458 Win. (Note: It should be usable for a range of belted magnums that are similar in size to those listed – check with Galco to be sure). Personally this is the ammo carrier I would choose to wear on my belt out hunting, and carry a Galco Stalker in my day pack for emergencies.
You will find the Galco Safari Five at Galco if you click here.
You will find the Galco Safari Five at OpticsPlanet at a lower price if you click here.

If you really need a large supply of cartridges such as for culling and vermin control then Galco also make their culling belt which holds twenty cartridges. This belt is constructed of a mix of webbing and leather for maximum durability. The belt accommodates calibers from .375 H&H to .500 NE and also the 505 Gibbs.
You will find the Galco culling belt at Galco if you click here.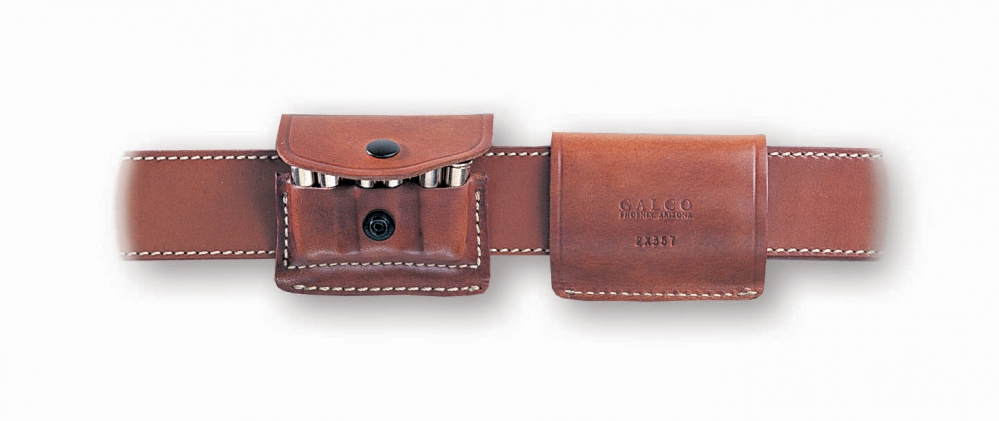 If you are out in the deer woods with your revolver or lever action carbine chambered for a revolver cartridge such as the .44 Magnum then the Galco 2x2x2 is a neat way to carry six rounds. The cartridges are grouped in twos which makes it easier to reload revolvers with a swing out cylinder but of course you can still pick out one at a time if you have a single action revolver or a lever action carbine. Whether you are carrying your revolver for hunting or protection in the woods or in the urban jungle this is a convenient and discreet way to carry ammo, much less obvious than a speedloader pouch.
You will find the Galco 2x2x2 at Galco if you click here.
You will find the Galco 2x2x2 at OpticsPlanet at a lower price if you click here.
This item rates as an OpticsPlanet Best Rated Product.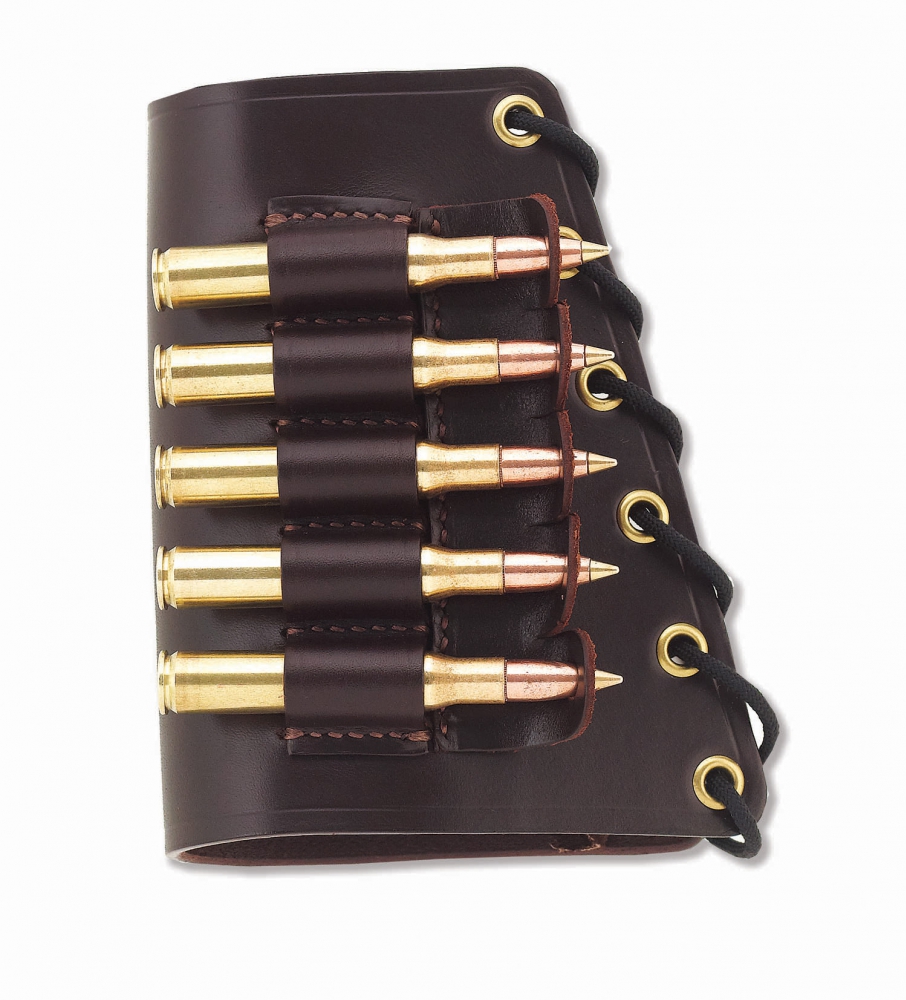 Last but not least in our selection of Galco ammo carriers is the Galco Butt Cuff. Designed to lace onto the butt of your rifle or shotgun these butt cuffs are one of the most convenient ways of having extra ammo available near to hand to drop straight into the magazine or breech. They are a very good accessory to have on your Ruger No. 1 single shot.
The Galco Butt Cuff is made for rifle and shotgun in the following calibers:-
Holds five rounds in 12 gauge, .30-30, .308 and .30-06
Holds six rounds of .44, .45 or .45-70
You will find the Galco Butt Cuff at Galco if you click here.
You will find the Galco Butt Cuff at OpticsPlanet for a lesser price if you click here.
Galco have a well earned reputation for creating some of the best leather shooting accessories on the planet. Close examination of their products reveals excellence in workmanship. So if you are looking for discreet and convenient ways to carry extra ammunition whilst out in the woods, on safari, or in other situations then these Galco accessories are pretty much guaranteed to provide years of dependable service.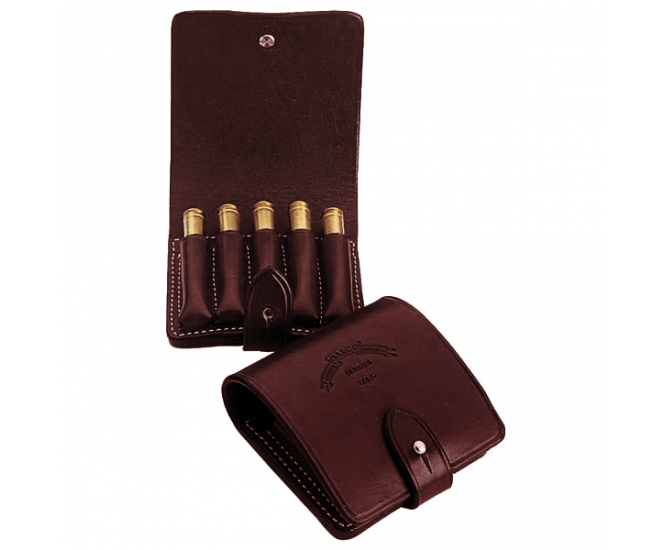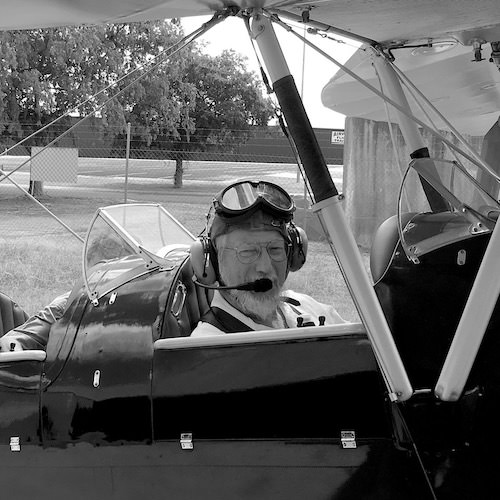 Jon Branch is the founder and senior editor of Revivaler and has written a significant number of articles for various publications including official Buying Guides for eBay, classic car articles for Hagerty, magazine articles for both the Australian Shooters Journal and the Australian Shooter, and he's a long time contributor to Silodrome.
Jon has done radio, television, magazine and newspaper interviews on various issues, and has traveled extensively, having lived in Britain, Australia, China and Hong Kong. His travels have taken him to Indonesia, Israel, Italy, Japan and a number of other countries. He has studied the Japanese sword arts and has a long history of involvement in the shooting sports, which has included authoring submissions to government on various firearms related issues and assisting in the design and establishment of shooting ranges.