If you are looking for a Maserati that is not a Maserati – and yet is designed and built by the Maserati brothers then you'd best look for an O.S.C.A.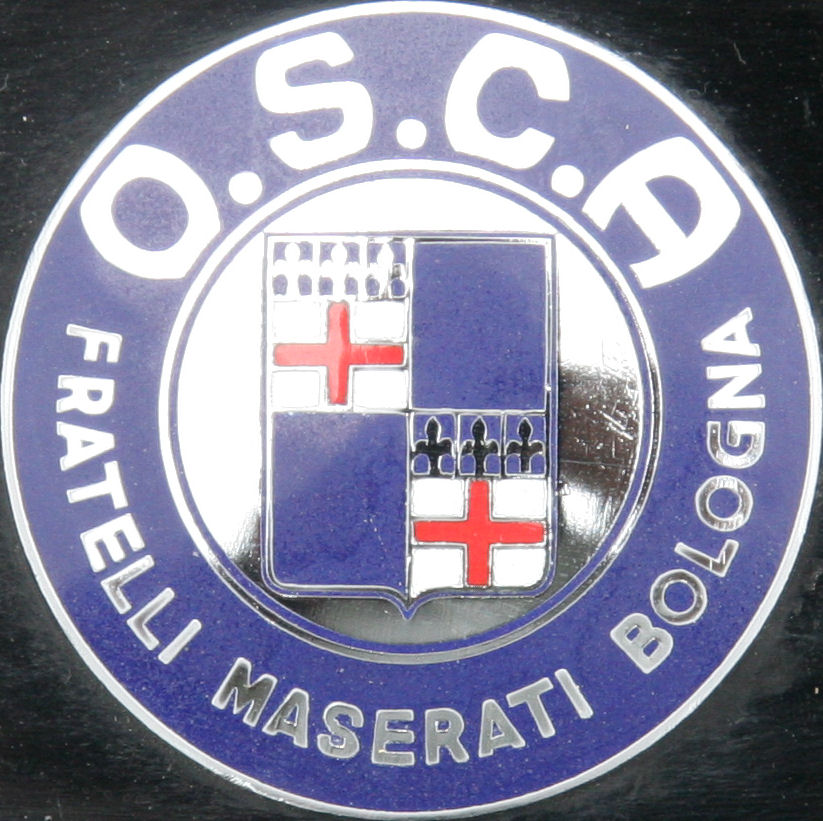 O.S.C.A. (Officine Specializzate Costruzione Automobili—Fratelli Maserati S.p.A) was created by Ernesto, Ettore and Bindo Maserati in 1947. The Maserati brothers had progressively left the company that now bears their family name in order to pursue their first love, building racing cars, and in particular to build racing cars in the 1100cc class. Their workshop was located in San Lazzaro di Savena not far from Modena and production was kept on a personalised small scale.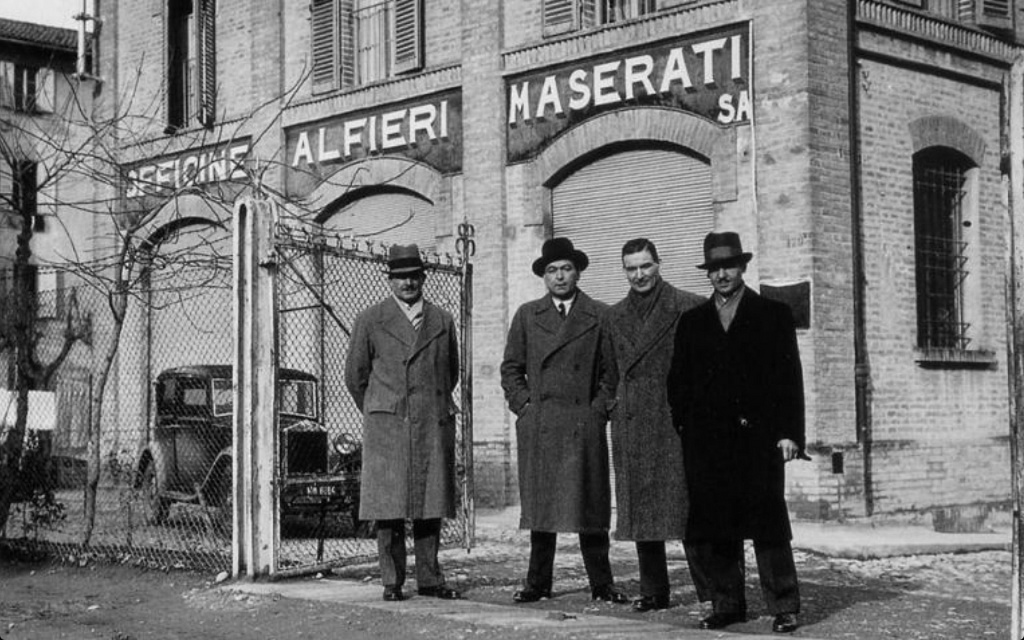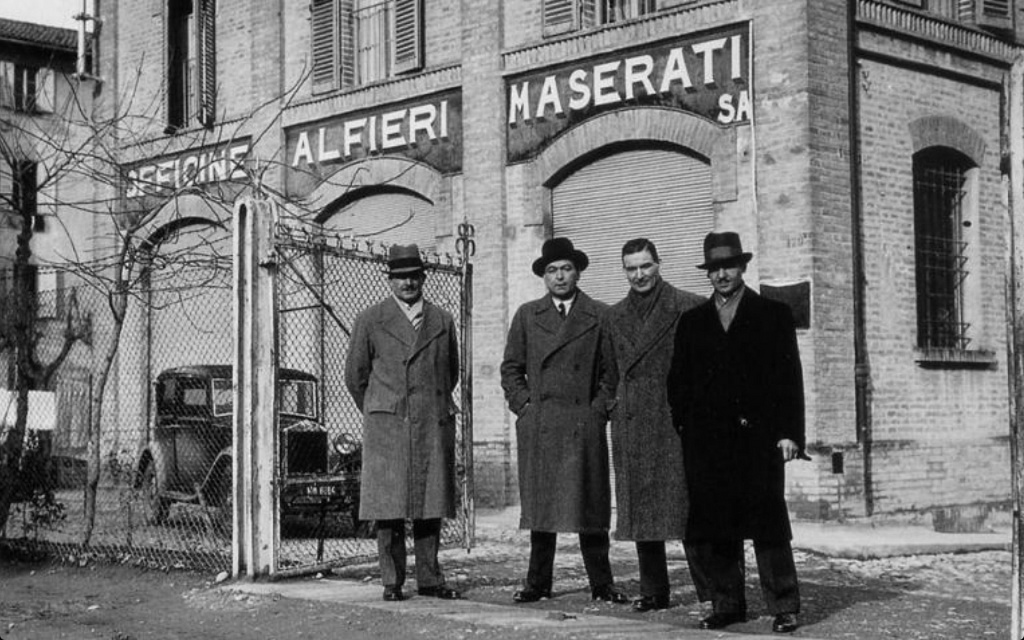 So O.S.C.A. cars are something of a rarity. They are cars that were built with a passion for performance and as a result are cars that combine uniqueness with Italian sports car breeding in a small and lively package. In some respects similar in concept to Abarth with their small engines mounted in the rear as a scorpion like "sting in the tail" except with the O.S.C.A. the engine is in the front, creating a wonderfully balanced car that, in the case of this 1600 GT, is like an Italian version of an MG on steriods.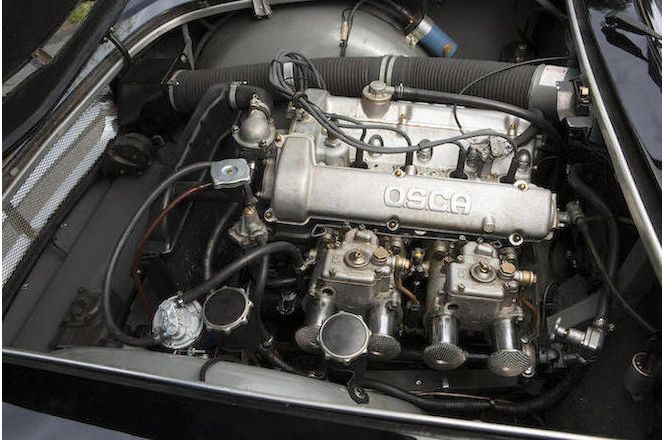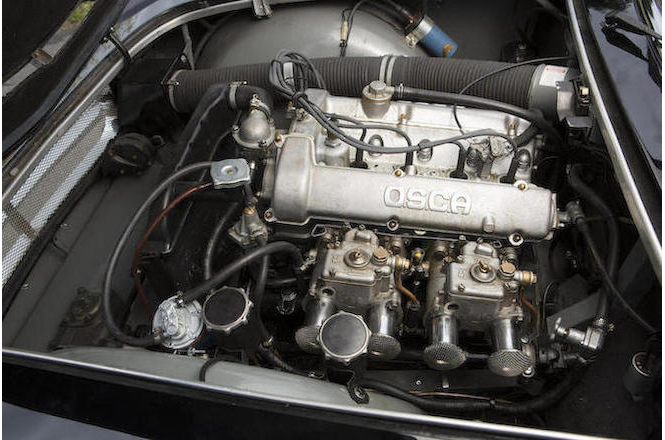 The engine fitted to this 1961 O.S.C.A. 1600 GT coupé began life in 1950 as a twin overhead cam racing engine that went through progressive capacity increases, and also appeared as a "twin spark" version in various O.S.C.A. competition cars, including the FS 372 of which there were five made, one being still owned by Sir Stirling Moss. This being said the O.S.C.A. GT coupé represented a move into producing road cars, which was originally not what the Maserati brothers had intended when they left the company that still bears their name and started O.S.C.A. But I think we can be grateful that they did as there were 128 O.S.C.A. 1600 GT's made for a lucky few to enjoy. What makes this particular O.S.C.A. 1600 GT even more of a rarity however is that it is one of only two O.S.C.A. 1600 GT's with bodywork by Touring. The bodywork is of the Superleggera type as used on Aston Martins such as the DB4 and DB5 amongst others of the period.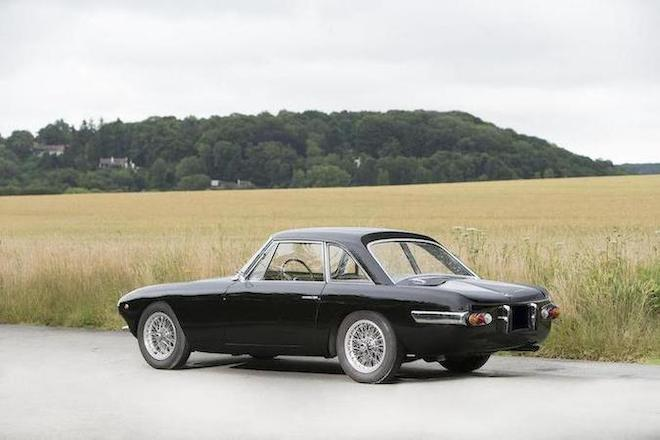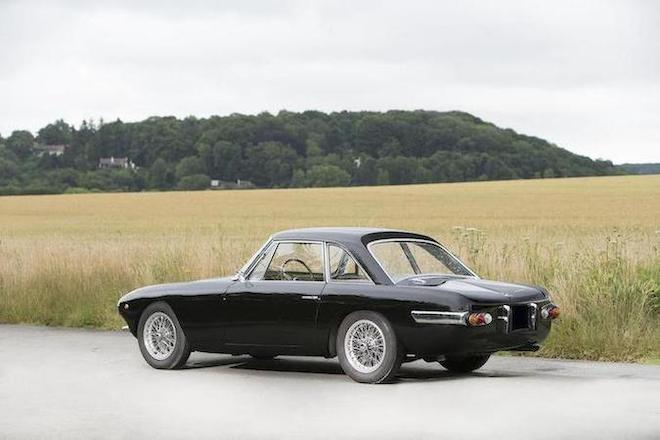 In keeping with the car's competition breeding the interior is minimalist and functional.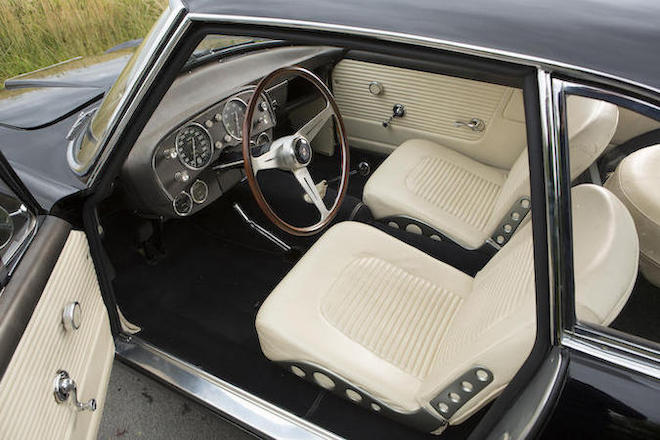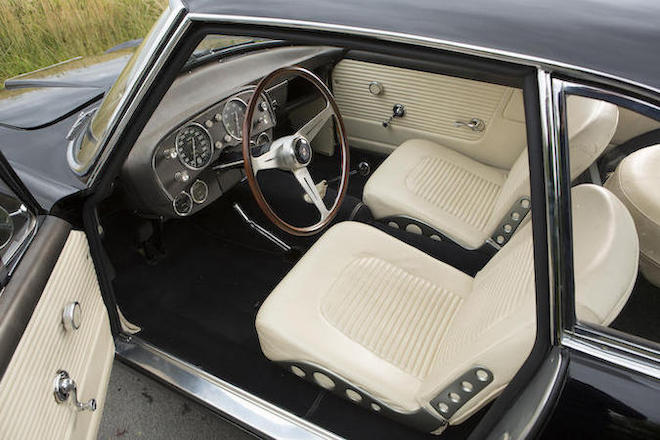 The mounting of the spare wheel is also unusual as it is on a folding mechanism that can be folded forward to gain access.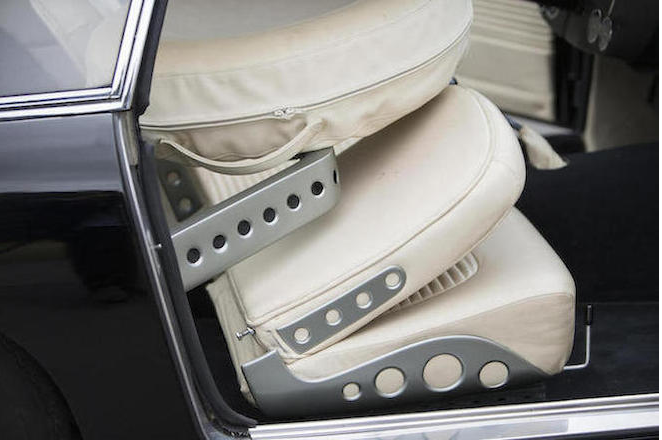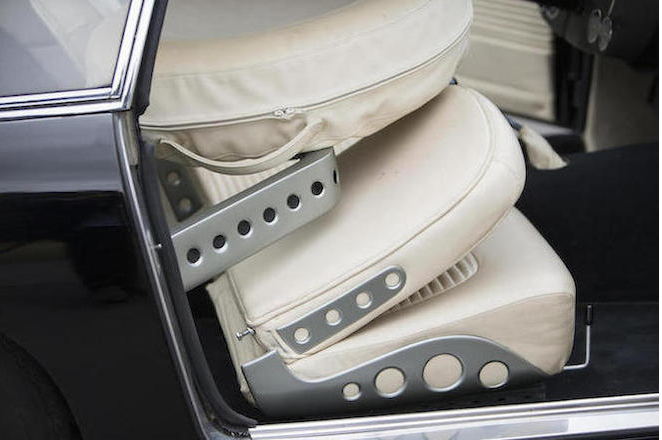 This O.S.C.A. 1600 GT is a delightful rarity, and, for someone who desires to own a car of which only two exist in the world, it is an affordable collectible.
The car is coming up for auction at Bonhams "The Chantilly Sale" on 5th September 2015.
You will find the auction page and more specific detail about the sale car if you click here.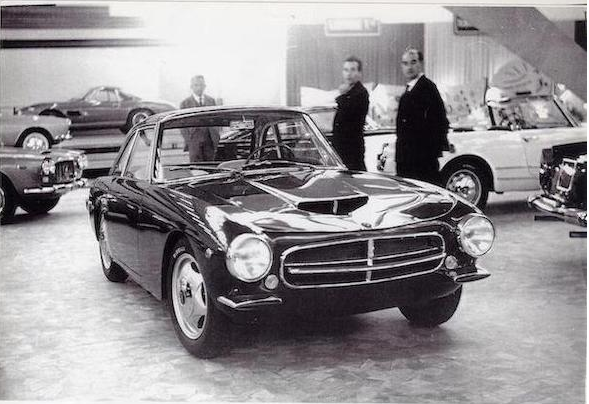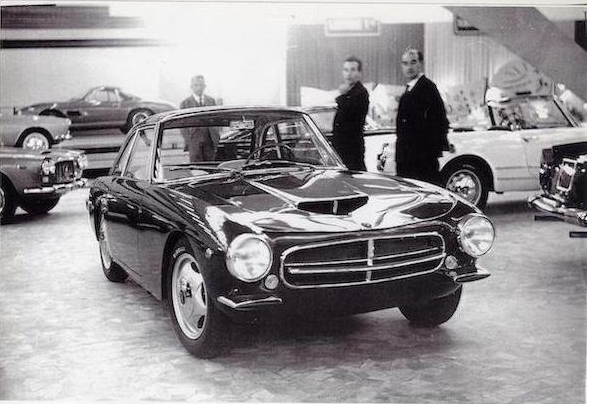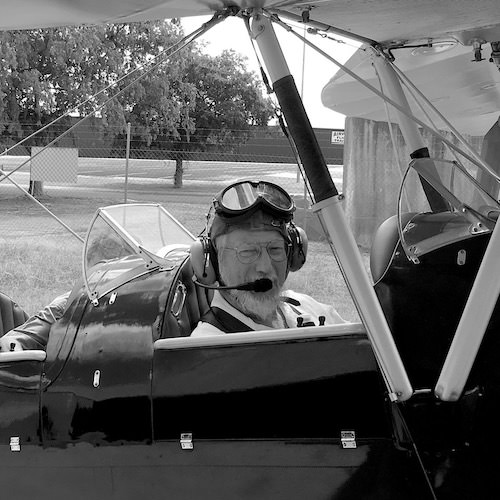 Jon Branch is the founder and senior editor of Revivaler and has written a significant number of articles for various publications including official Buying Guides for eBay, classic car articles for Hagerty, magazine articles for both the Australian Shooters Journal and the Australian Shooter, and he's a long time contributor to Silodrome.
Jon has done radio, television, magazine and newspaper interviews on various issues, and has traveled extensively, having lived in Britain, Australia, China and Hong Kong. His travels have taken him to Indonesia, Israel, Italy, Japan and a number of other countries. He has studied the Japanese sword arts and has a long history of involvement in the shooting sports, which has included authoring submissions to government on various firearms related issues and assisting in the design and establishment of shooting ranges.