It has been described as the cutest 4WD on planet Earth. There's just something about the Italians that seems to enable them to inject oodles of personality into their cars and the Ferves Ranger is one of those little personality cars.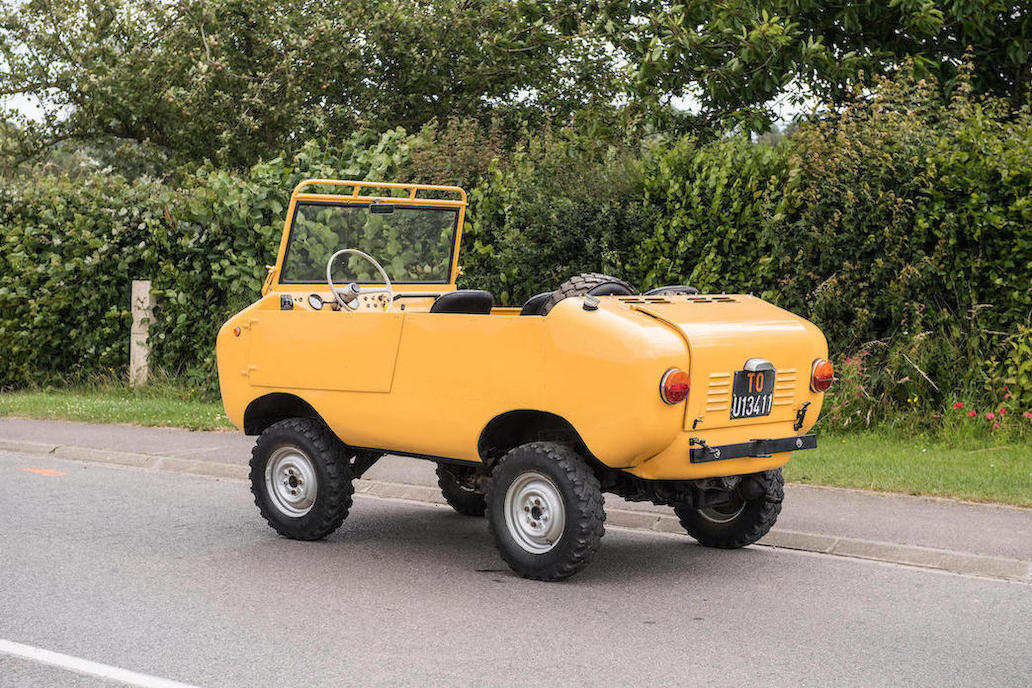 It reminds me of K9 in the Doctor Who television series, cute and friendly and not at all depressing like "Marvin the Paranoid Android" of "The Hitchhiker's Guide to the Galaxy".
Ferves is an acronym and it stands for Ferrari Veicoli Speciali which translates as Ferrari Special Vehicles. This is however not a tire smoking hairstyle destroying powerhouse sports car as we imagine Ferraris to be. This is a practical little go anywhere vehicle in some respects very similar to the Austrian made Steyr Puch Haflinger which was created around the same time.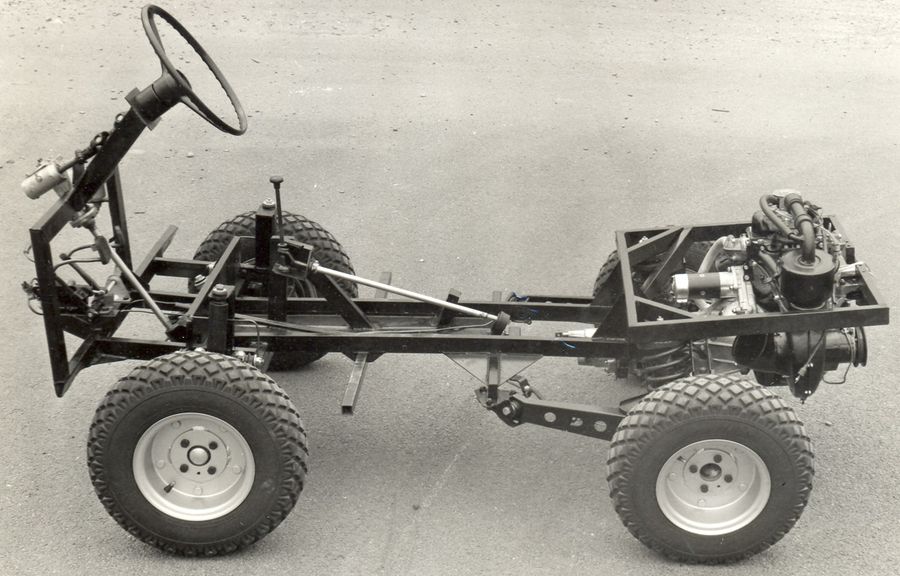 The Ferves Ranger has a conventional ladder frame chassis whereas the Haflinger has a tubular backbone chassis but that aside the independent suspension with coil springs, the size and overall concept of the vehicle is similar.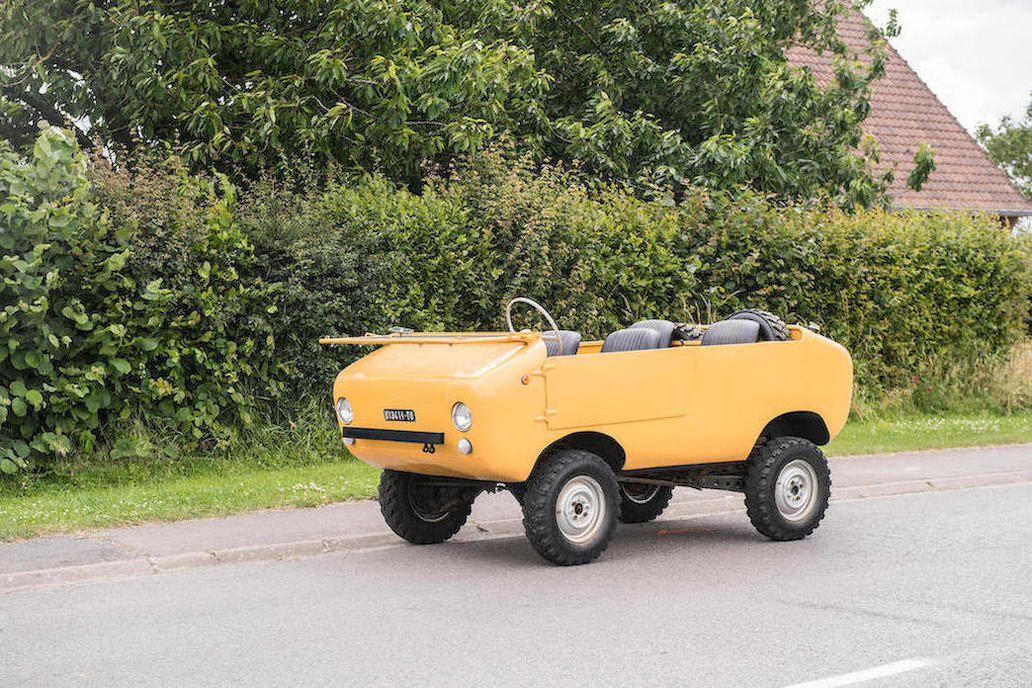 The Ferves Ranger has the Fiat 500 engine and the running gear is Fiat 600 derived. The engine is a two cylinder 499cc 18hp rear mounted unit and the car in our photos has the earlier four speed gearbox whereas later versions of the car had five speed gearboxes. Road speed is estimated to be around 70km/hr.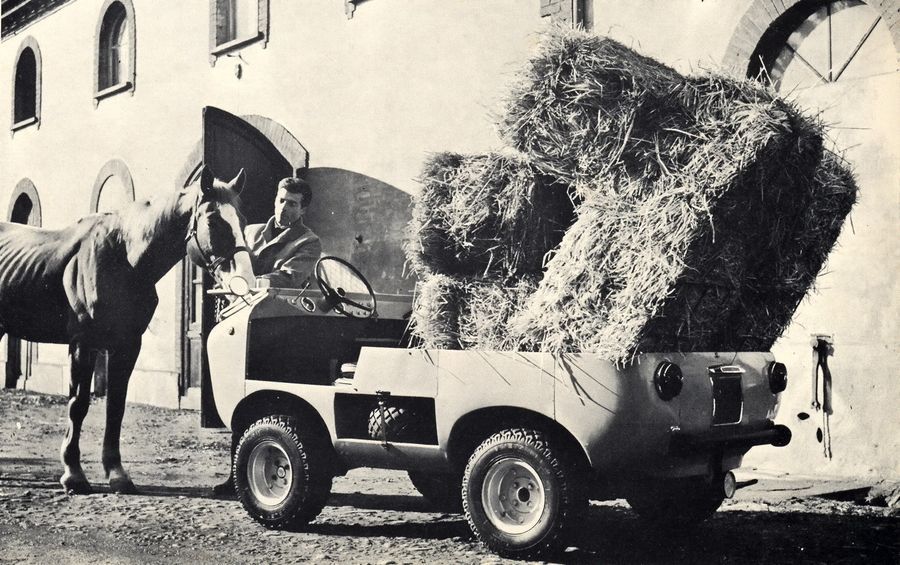 Despite its cute looks the Ferves Ranger was designed to be a 4WD workhorse and it was a practical small off road vehicle with on road capabilities. Only around 600 Ferves Rangers were made and very few are known to have survived. The yellow one in our pictures is coming up for auction by Bonhams at their "The Chantilly Sale" to be held on 3rd September 2016 in Paris.
You will find the sale page for this car if you click here.
Like the Haflinger the Ferves Ranger is one of those "You don't see one every day" cars. It's an oddity and a rarity, but its a working practical oddity that should be no less capable than the Haflinger. And it has loads of character in the nicest possible way.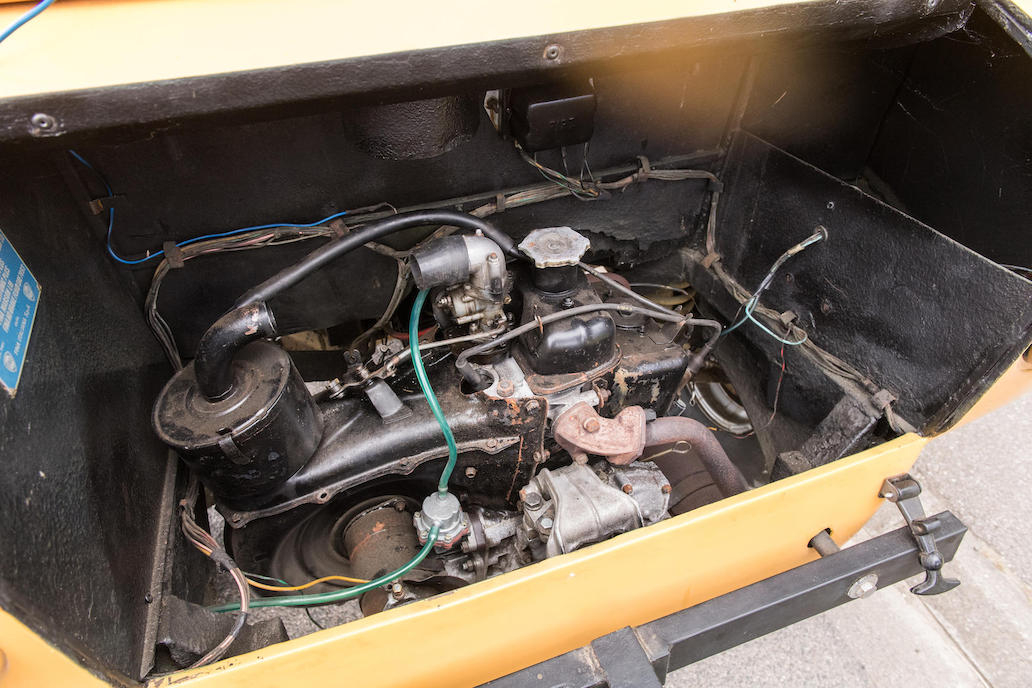 (All pictures courtesy Bonhams except as otherwise marked).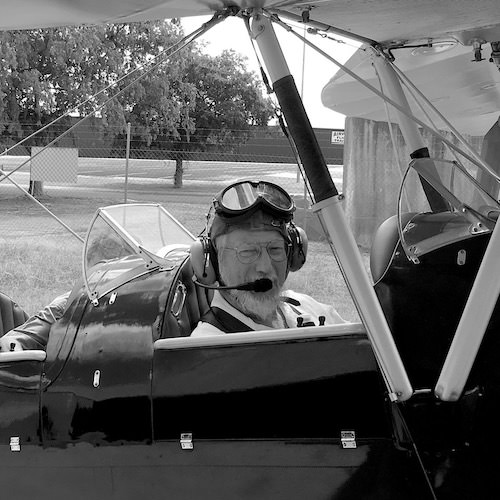 Jon Branch is the founder and senior editor of Revivaler and has written a significant number of articles for various publications including official Buying Guides for eBay, classic car articles for Hagerty, magazine articles for both the Australian Shooters Journal and the Australian Shooter, and he's a long time contributor to Silodrome.
Jon has done radio, television, magazine and newspaper interviews on various issues, and has traveled extensively, having lived in Britain, Australia, China and Hong Kong. His travels have taken him to Indonesia, Israel, Italy, Japan and a number of other countries. He has studied the Japanese sword arts and has a long history of involvement in the shooting sports, which has included authoring submissions to government on various firearms related issues and assisting in the design and establishment of shooting ranges.