I was never into cigarette smoking, except for Indonesian "Kretek" clove cigarettes which I discovered and developed a taste for when I was travelling in Indonesia in the mid-seventies; and I may never have discovered cigars unless I had become a father. However, when my first son was born in 1979 the guys at the office made it clear they expected me to share the joy by becoming a cigar provider and so I found myself in a tobacconists looking at various mysterious boxes of cigars thinking "What to choose?" Knowing absolutely nothing about cigars I decided that, as the Swiss are best at pretty much everything, I'd choose something Swiss and not something from Cuba as I thought that things from a communist country are inevitably inferior; that certainly held true for cars and guns. Which would you rather have, a Lotus Cortina or a Moskovic? A Holland and Holland or a Baikal? Thus in my youthful logical reasoning I purchased a box of twenty Luzerner Lowe Swiss cheroots and took them to work to share the joy. They were nice cigars and my workmates approved, and I developed a taste for them so that one box became two boxes, then three and so on. The empty wooden boxes became features on my reloading bench helping me to organize shell holders, a berdan de-capping tool and other useful bits. I had happily discovered cigars and was able to appreciate times of quiet contemplation over one.
Sadly Luzerner Lowe cheroots disappeared from the shops so I had to discover other brands and in the course of time discovered that Cuban cigars are not at all inferior, despite their coming from a communist country.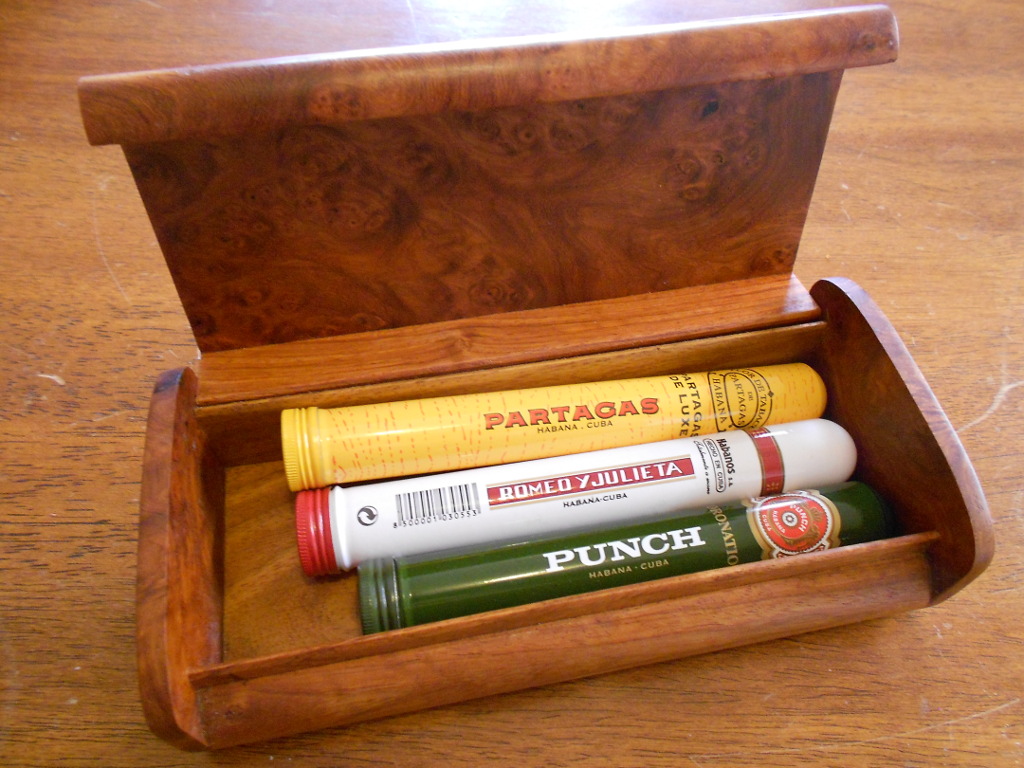 Happily, having spent the past few decades enjoying an occasional cigar, I've managed to avoid becoming a "cigar snob" and simply enjoy trying out lots of different cigars from different countries, and what a fantastic array of interesting cigar experiences there are out there. However, if you are going to really get into the business of enjoying cigars one of the first things you might want to invest in is a humidor. A humidor is, typically, a cigar box that provides a controlled humidity environment. To really bring out the flavour of a cigar it is good to get it out of its factory tube and/or wrapper and let it sit in the humidor for a month or more. Most cigars will respond favourably to this and will produce a richer taste and a more distinctive character.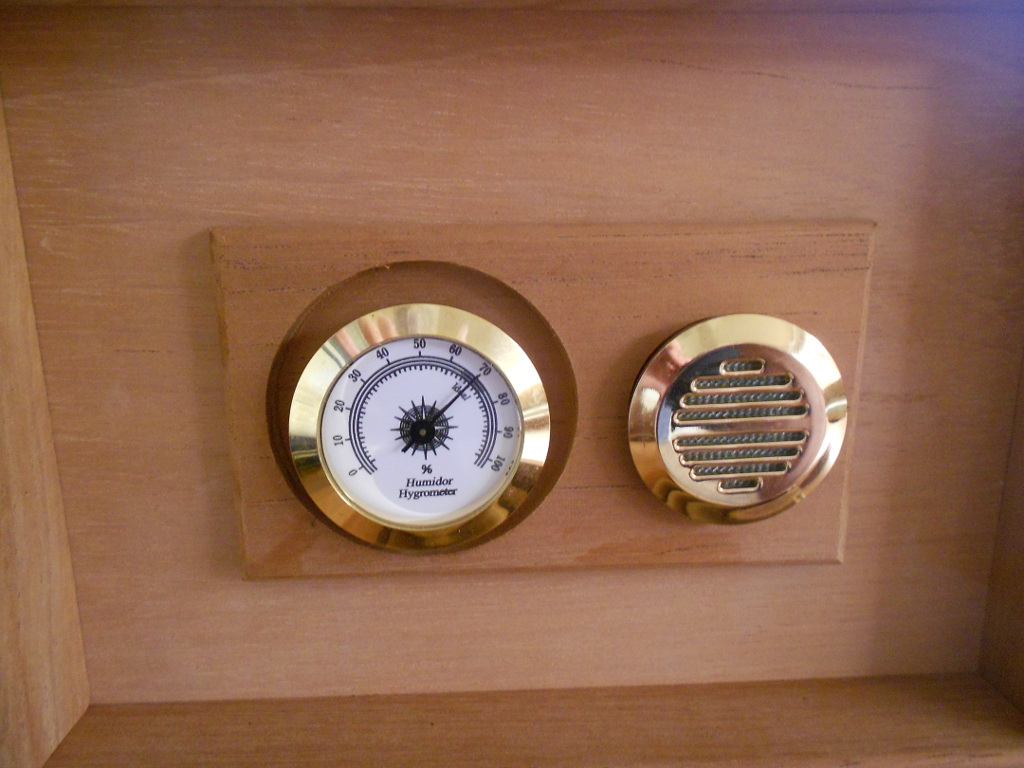 There are a lot of nice humidors available and in most price ranges to suit those on a modest budget who just want something to try out up to those who want something to compliment beautiful furniture. Amazon has humidors from Capri and an interesting display cabinet type amongst many others. There is also a really attractive humidor from Romeo Y Julieta with a removable tray. This one looks suitable for discretely storing your compact size Colt 1911 under your Romeo Y Julieta cigars so its nice and accessible should unfriendly visitors decide to disrupt your "contemplative Cuban" time. Just make sure your 1911 is in stainless steel as it will be in a 70% humid environment.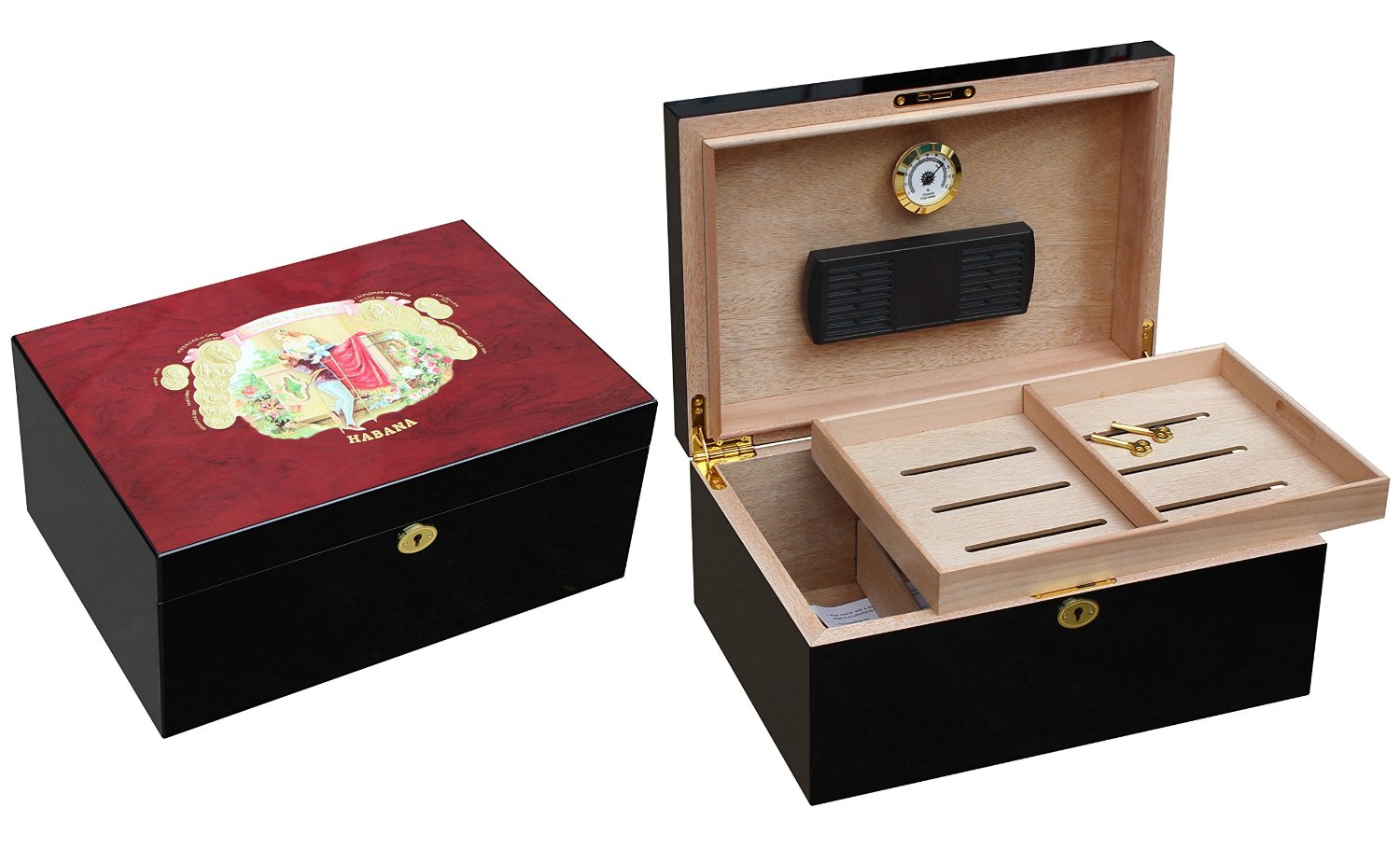 Amongst the cigars I haven't yet had the opportunity to try are the Kentucky Cheroots which can be had from Avanti Cigar, Famous Smoke Shop, and Cigars International amongst others. These look just so Clint Eastwood "Fist Full of Dollars" that I think they'll go well around the camp-fire at the deer stalking camp.
My experience is limited to a few brands, but cigars I'd recommend are Partagas DeLuxe, Punch Coronations and of course the wonderful Romeo Y Julieta "Churchill". These are all Cuban and all benefit from a month or so in the humidor. These cigars all have a strong rich flavour that gets better for time in the humidor. The Partagas DeLuxe are typically strong with a flavour so rich it reminds me of a rich English fruitcake. The Punch Coronations are quite light and a bit nutty straight from the tube, but become more dense and harder to draw after time in the humidor and the flavour becomes rich. Romeo Y Julieta tend to be smooth and refined. Romeo Y Julieta were amongst Winston Churchill's favourites.
There are some good cigars that come from some of the larger manufacturers. Again my experience is limited but the Swiss company Villiger are producing some nice cigars including their "Blue Tube" with a Cuban filler. I find though that I don't always want a strong and rich flavoured cigar. When I come home from work in the evening I often want something light and easy smoking whilst I sit on my balcony and watch the bats flying by. Those are the times I'll usually choose a Villiger "Sumatra" No 1, or the Sumatra No 3 cigarello. And those are the times I'll wish the Luzerner Lowe cheroots could still be found. They were good.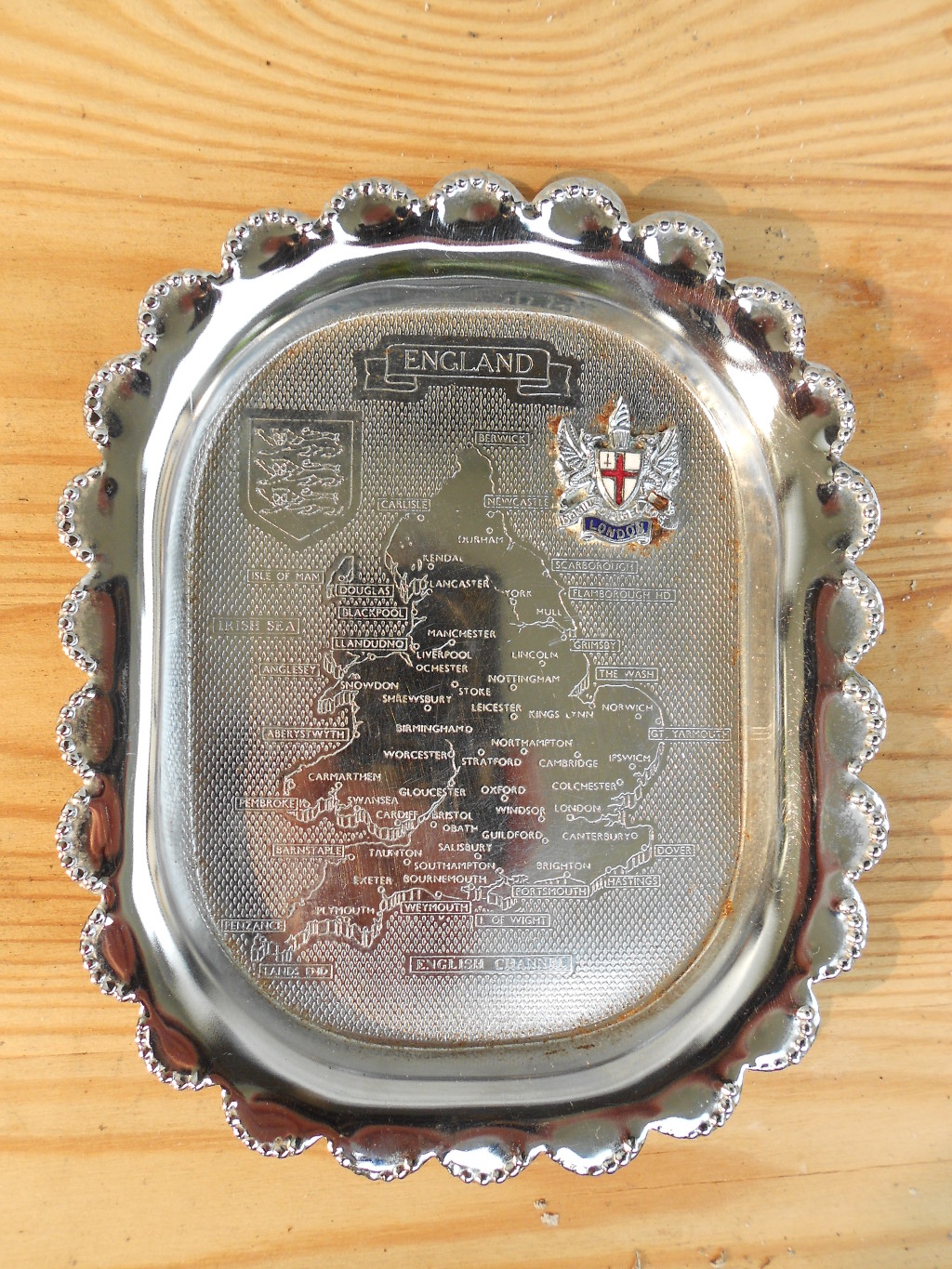 Post Script
For those interested in Indonesian Kretek you'll find instructions on how to make them here on Wikihow.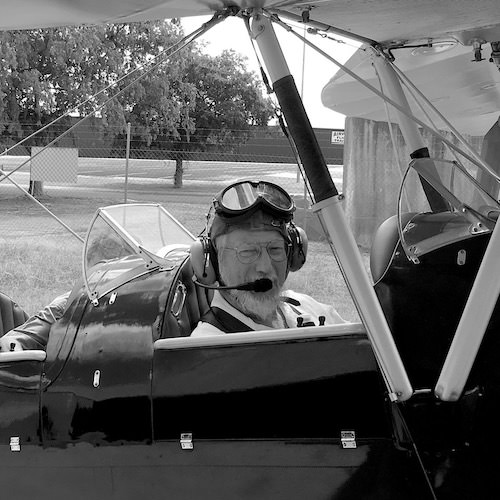 Jon Branch is the founder and senior editor of Revivaler and has written a significant number of articles for various publications including official Buying Guides for eBay, classic car articles for Hagerty, magazine articles for both the Australian Shooters Journal and the Australian Shooter, and he's a long time contributor to Silodrome.
Jon has done radio, television, magazine and newspaper interviews on various issues, and has traveled extensively, having lived in Britain, Australia, China and Hong Kong. His travels have taken him to Indonesia, Israel, Italy, Japan and a number of other countries. He has studied the Japanese sword arts and has a long history of involvement in the shooting sports, which has included authoring submissions to government on various firearms related issues and assisting in the design and establishment of shooting ranges.