A Motorcycle Not for the Masses
George Brough's family appears to have been quite involved with motorcycles and competition. George stated in later Brough Superior advertising that he had competed in his first motorcycle event in 1906 while he was still at school, and that is two years before George's father, William Brough, established his motorcycle manufacturing business in 1908.
It would appear that both father and son became well known in motorcycling circles and George maintained a high profile in motorcycle competition as evidenced by his winning the London to Edinburgh and Back trial for three consecutive years, 1910, 1911 and 1912. 1912 was also the year George Brough won a Gold Medal and prize for Best Performance in the 1912 Scottish Six Days Trial: an event in which he had to compete with just one gear, no clutch, and sealed tool bags.
The First World War came and went and the year after the war ended George and his father found themselves arguing about the best way forward for the family business. William Brough was keen on making motorcycles affordable and was particularly fond of the horizontally opposed "boxer" twin cylinder engine set in the frame with the cylinders mounted longitudinally just like the Douglas motorcycle.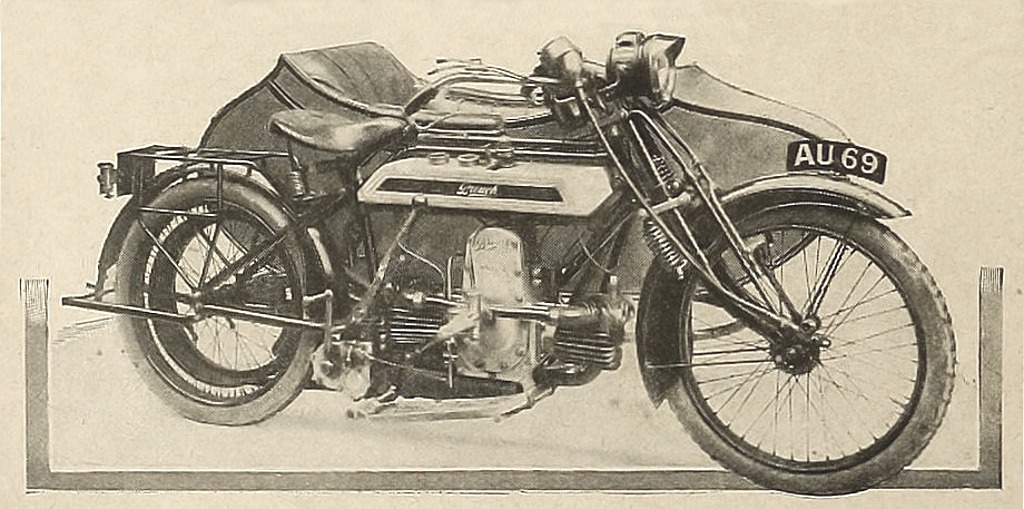 George Brough did not share his father's vision. George was impressed with the "V" twin Harley-Davidson and Indian motorcycles and wanted to build British motorcycles like that, but built to the highest possible standard so they would appeal to affluent customers who were looking for the best that money could buy.
As a result of this disagreement father and son decided to split the business and William gave his son his £1,000 share in the family business and with it young George purchased a plot of land in Haydn Road, Nottingham and had a prefabricated concrete workshop erected on it. In discussion with his friends as to a suitable name for his new business one friend suggested he call it "Brough Superior". That seemed fine to George and his father appears to have taken the news in good humor: on hearing about "Brough Superior" he said "I suppose that makes mine the Brough Inferior!"
George completed his first prototype Brough Superior that same year, 1919, and had the workshop all set up to begin production by 1920. This was a motorcycle made to be the best that it could be. In a sense he was appealing to Britian's wealthy elite who expected to go to Saville Row to have their clothing tailor made, when buying a sporting gun they would go to one of the high end gunmakers such as Purdey and have the gun tailor made to fit them perfectly, and if buying a car such as a Rolls-Royce then the rolling chassis would be fitted with custom coachwork made to order for the customer. For the affluent elite one simply didn't purchase something "off the shelf", that "just wasn't done", middle class people did that.
George Brough offered the affluent class exactly that buying experience. The customer's bike would be fitted to him/her just as a custom gun or tailored suit would. George had both the riding experience and the social and professional network to understand exactly what discerning riders were looking for, he knew because he had the practical experience and he knew what he wanted, and that others would want that too.
The Brough Superior Mark I and "Spit and Polish"
The motorcycle he created was quite conventional; the frame was a down-tube frame with Montgomery front forks and no rear suspension. The engine was usually a V-twin 986cc OHV JAP (J.A. Prestwich), the fuel tank he carefully styled into his trademark teardrop shape. At this early stage of production George Brough had not settled on the engine he would fit to his motorcycles so he offered a few high quality engines to see what customers favored. Among these were the "made like a Swiss watch" Swiss Motosacoche (MAG) IOE engine in either 733cc or 993cc or the Barr & Stroud sleeve valve V-twin. Sleeve valve engines delivered extremely quiet operation and this style of engine was made fashionable by the extremely expensive French Avions Voisin automobiles. The gearbox was a three speed Sturmey-Archer.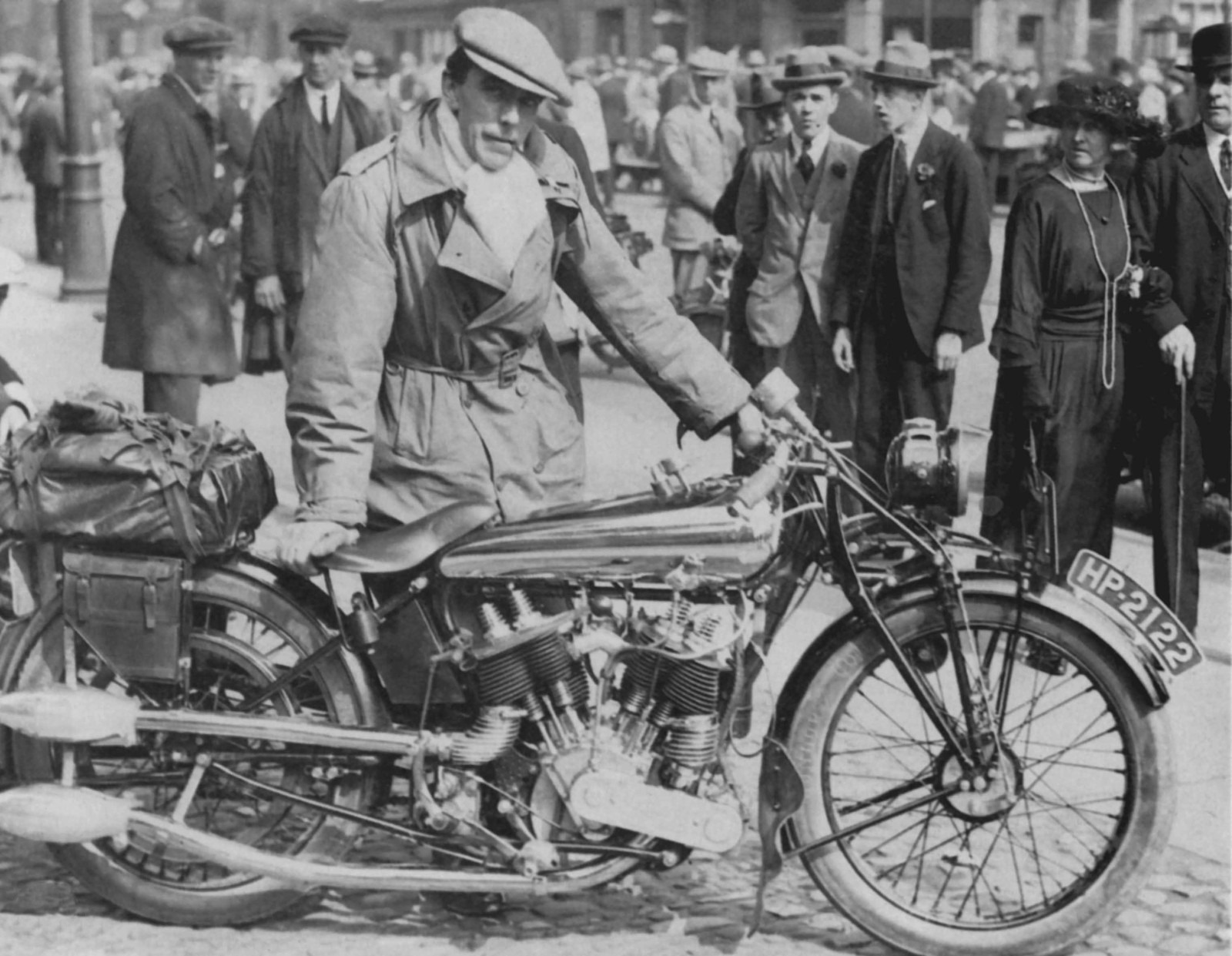 George Brough made a point of taking his new model motorcycles to the racing circuit at Brooklands where he won a five lap race, and managed to lap the circuit at over 100mph, becoming the first side-valve engine motorcycle to accomplish such a feat. George entered another race and was fairly flying around the Brooklands track once more when the front tire parted company with the rim resulting in George parting company with the bike and setting a new record, this time for the distance a rider slid on his backside before coming to a safe stop. Happily it was the tire, not the bike, that failed: and George got even more welcome publicity.
The "Super Sports" SS80 Makes its Debut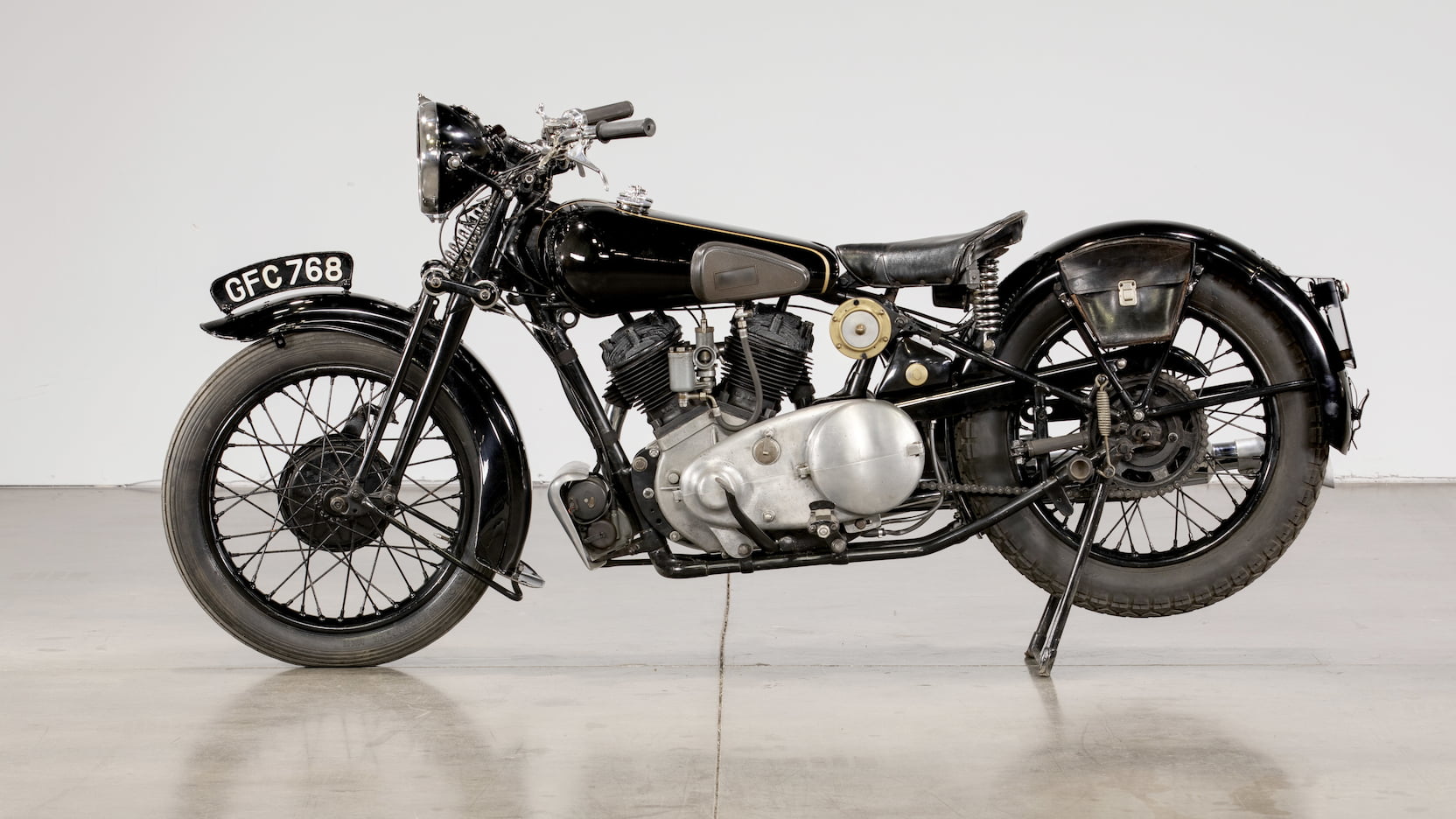 By 1922 George Brough had refined his motorcycle and called it the Brough Superior SS80, the "SS" standing for "Super Sports". It was fitted with the JAP side-valve 988cc V-twin engine and came in either the standard model, or the De Luxe model with a specially tuned engine, rear suspension, bottom link front forks, pillion footrests, and a patented rolling stand.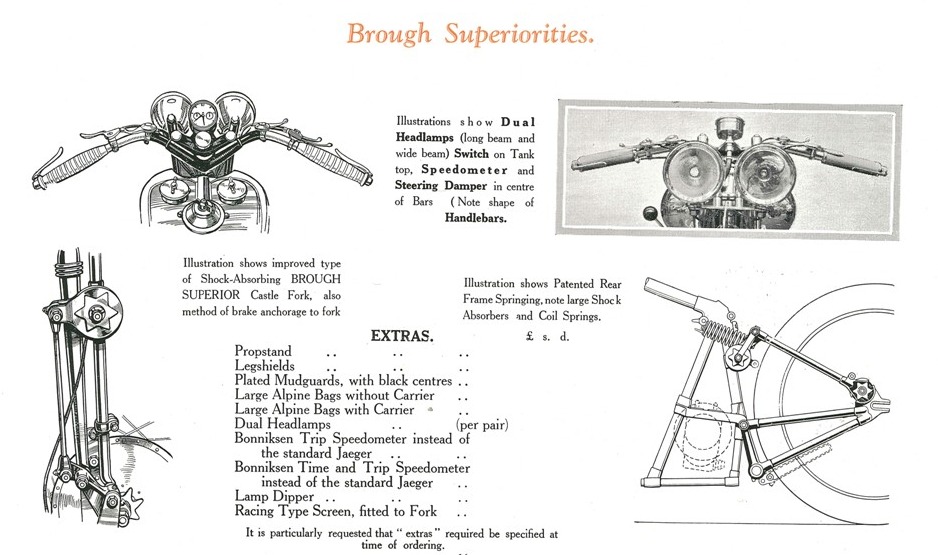 The SS80 was guaranteed by the factory to make or exceed 80mph and George Brough employed factory test riders to test every motorcycle before it went to the customer to ensure it would do that. If not the bike was worked on so it would do it.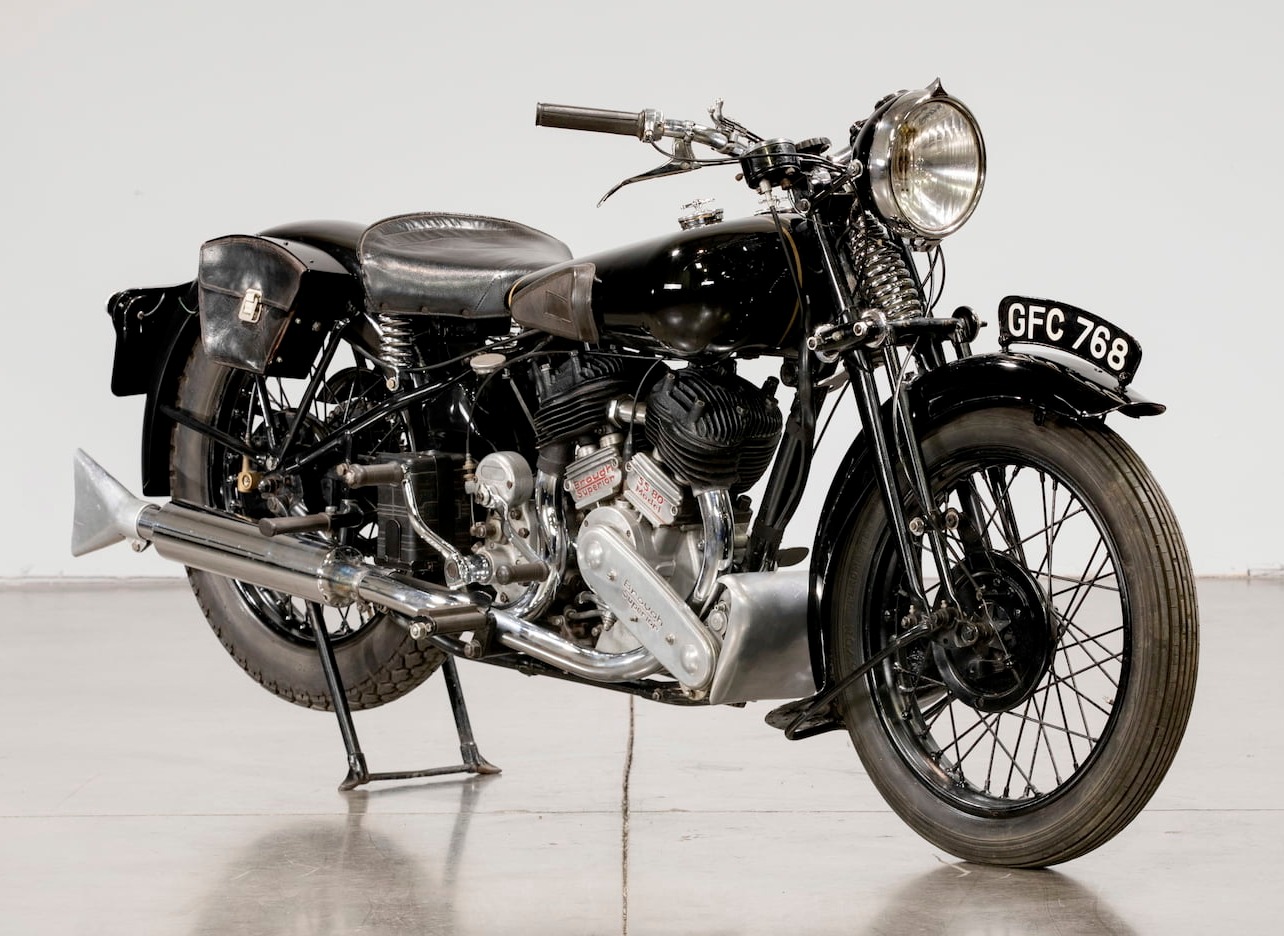 George Brough ensured that his motorcycles were built to the highest standards and that they performed to the highest standards also. In 1923 a journalist from "The Motorcycle" magazine named H. D. Teague was loaned an SS80 on which he did a road test. In his glowing report he described the Brough Superior as "The Rolls-Royce of Motorcycles". This was much appreciated by George Brough and he began using it in his advertising, although careful to always properly attribute the quote in case the nice people at Rolls-Royce objected.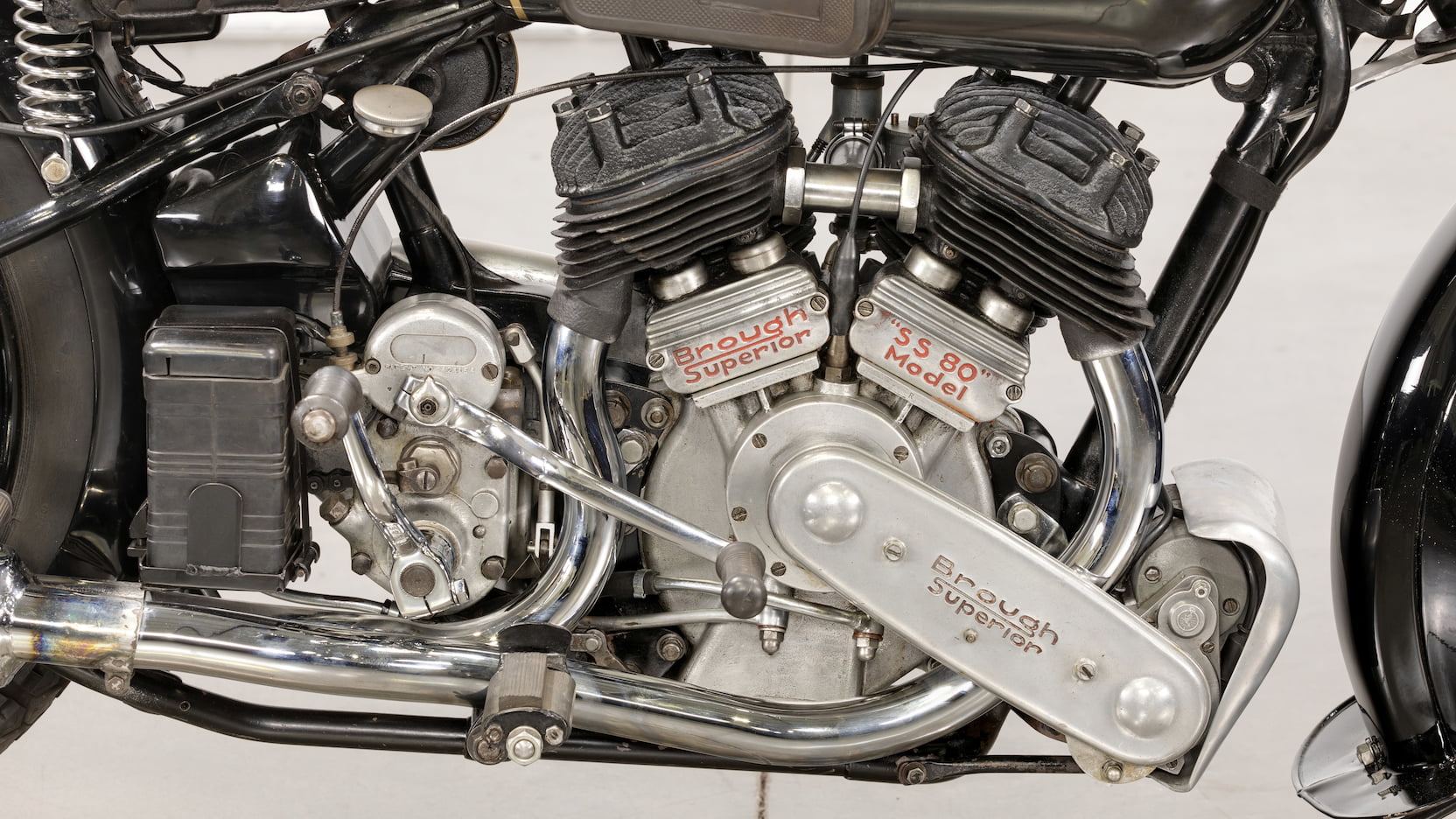 As it turned out the men at Rolls-Royce were a tad concerned that their name was potentially being "used in vain" and so they contacted George Brough. George invited them to the Brough Superior workshop to see how Brough Superior motorcycles were made. When they arrived the Rolls-Royce men were greeted by the sight of men in white lab coats meticulously assembling Brough Superior motorcycles in a spotless workshop: in fact the workshop was in all probability cleaner and more organized than the Rolls-Royce one.
The men from Rolls-Royce were so impressed that they gave George Brough permission to use the phrase "The Rolls Royce of Motorcycles" in his advertising. George happily did so.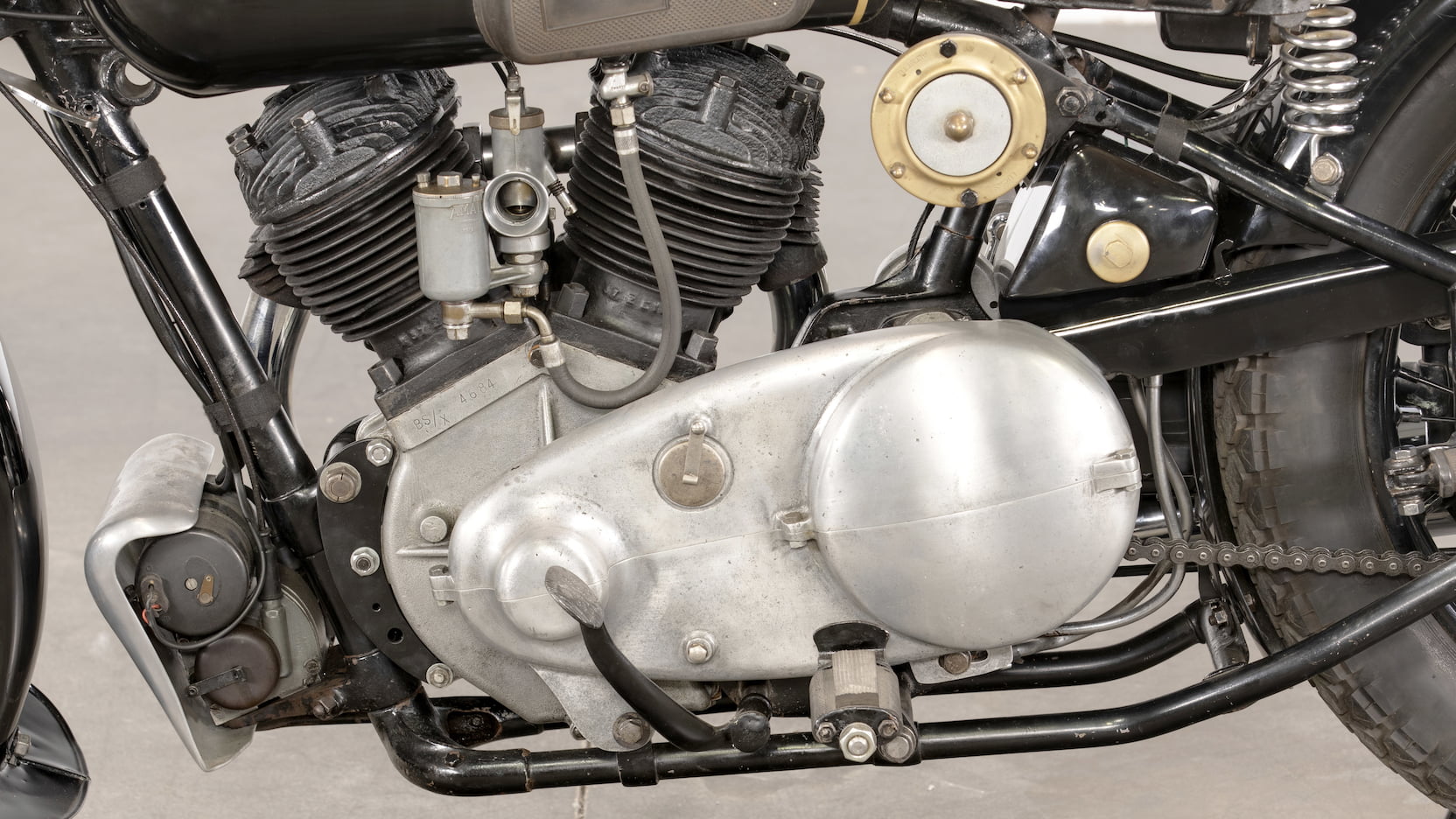 By 1935 George Brough believed that the JAP engines were no longer the best choice for his motorcycles and he looked for another supplier. He settled on an agreement with Matchless to build specially modified engines for his motorcycles and most Brough Superiors from then on were fitted with these engines. The Matchless engines in both the SS80 and the SS100 proved themselves to be just as powerful, but smoother and with much less in the way of oil leaks so they were an excellent alternative to the JAP.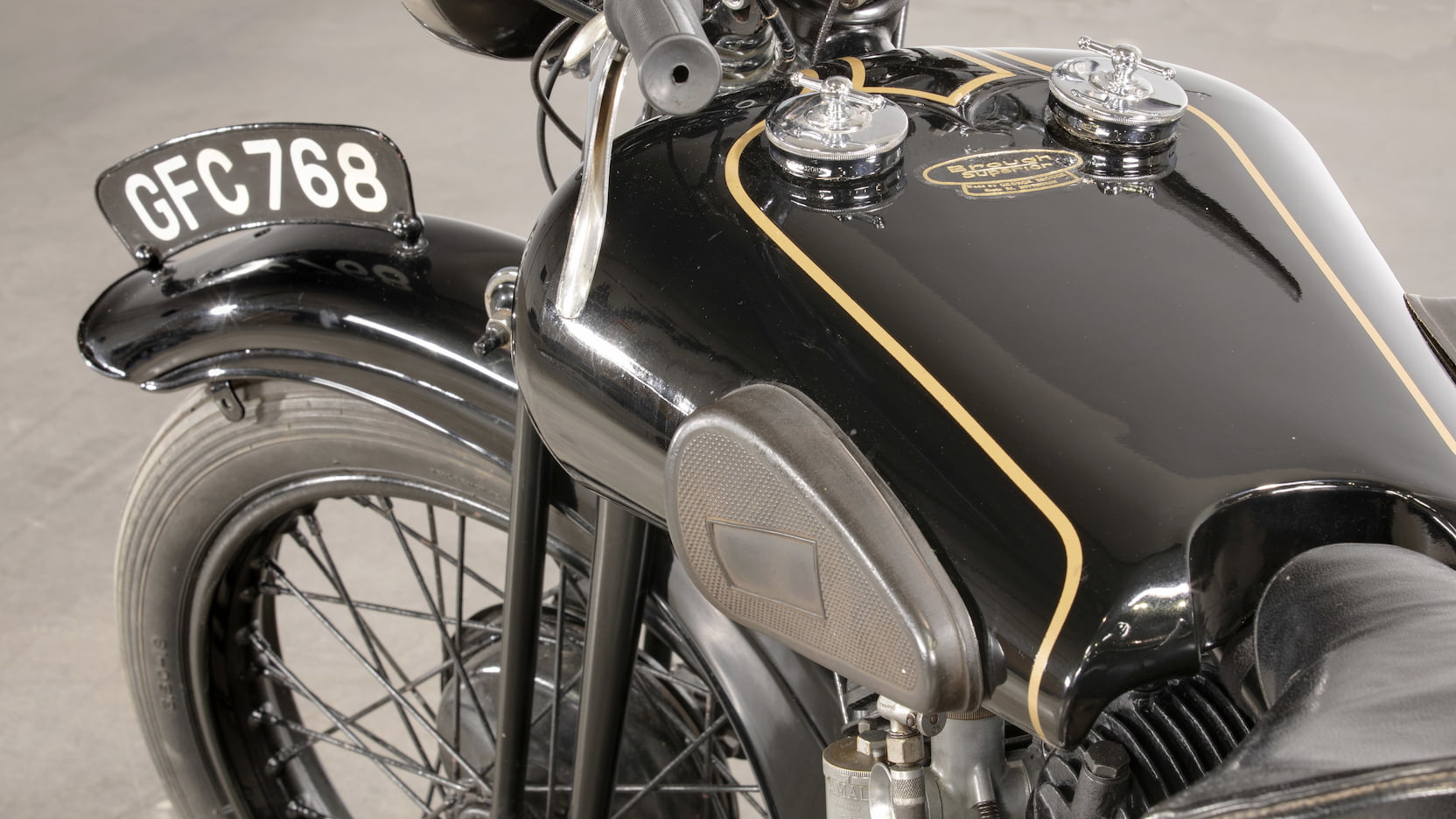 Production of Brough Superior motorcycles ended shortly after the beginning of the Second World War and George Brough decided not to resume production after the war. He stated that he could not find a suitable engine for his motorcycles and in a sense that may be so. There was a suitable engine, the V-twin of the Vincent Rapide that would later become the Vincent Black Shadow. But I suspect that George Brough could see that the Vincent was in fact superior to the Brough, and he decided not to compete with it but to retire with his company's reputation intact. In truth, if the Brough Superior was the "Rolls-Royce of motorcycles" then the Vincent was the Aston Martin, a new and technically sophisticated motorcycle for a new era.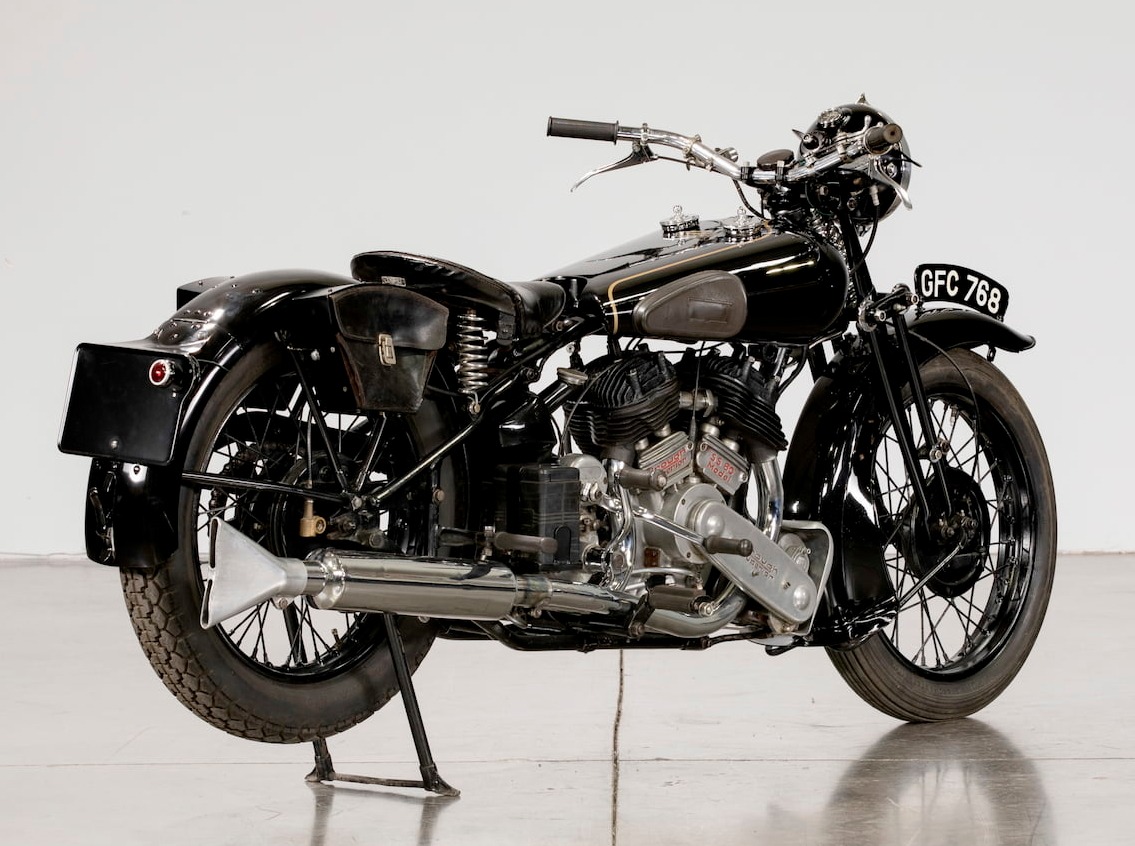 If you would like to obtain an example of the "Rolls-Royce of Motorcycles" then there is a Brough Superior SS80 from 1938 coming up for sale by Mecum Auctions at their Monterey sale to be held August 15-17, 2019.
You will find the sale page for this motorcycle, which features in our pictures, if you click here.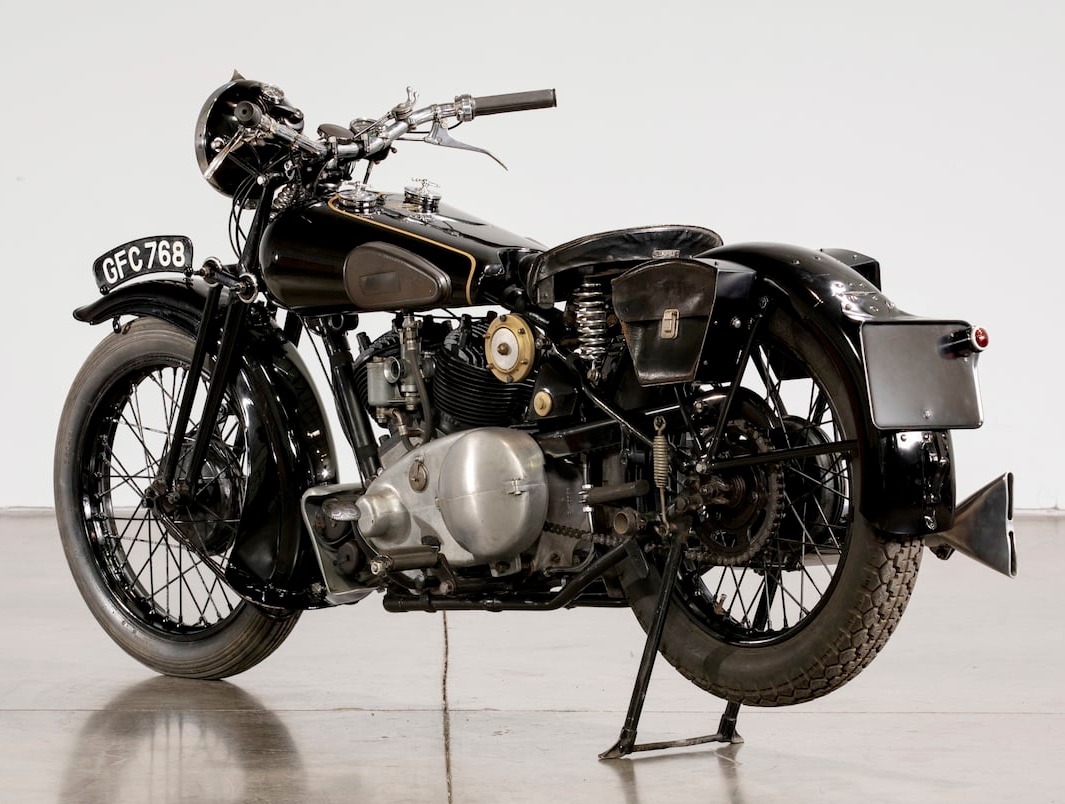 Photo Credits: All pictures of the sale Brough Superior SS80 courtesy Mecum Auctions, other pictures courtesy Brough or Brough Superior.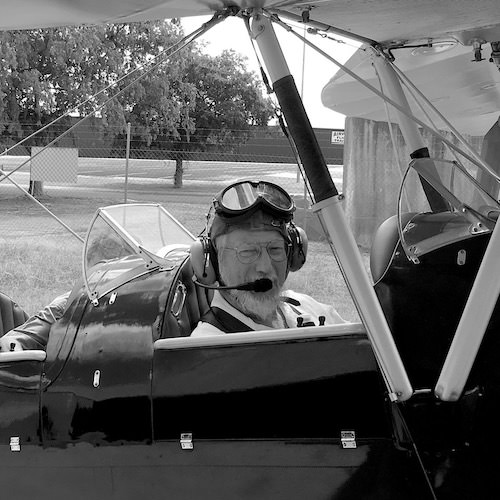 Jon Branch is the founder and senior editor of Revivaler and has written a significant number of articles for various publications including official Buying Guides for eBay, classic car articles for Hagerty, magazine articles for both the Australian Shooters Journal and the Australian Shooter, and he's a long time contributor to Silodrome.
Jon has done radio, television, magazine and newspaper interviews on various issues, and has traveled extensively, having lived in Britain, Australia, China and Hong Kong. His travels have taken him to Indonesia, Israel, Italy, Japan and a number of other countries. He has studied the Japanese sword arts and has a long history of involvement in the shooting sports, which has included authoring submissions to government on various firearms related issues and assisting in the design and establishment of shooting ranges.