The tale of the Ford GT, officially the Ford GT40, is a tale of resentment and oneupmanship. Ferrari had let it be known that they may be interested in allowing Ford to buy the company back in 1963. Ford invested money and effort into researching a potential deal, but the deal was scuppered when Enzo Ferrari refused to allow his competition division to come under Ford control. Ford decided to put their deep pockets to work to go after Ferrari on the race track since they could not own them and so they set about the process of going to the Le Mans 24 Hour race to beat Ferrari in the most prestigious race in motor sport.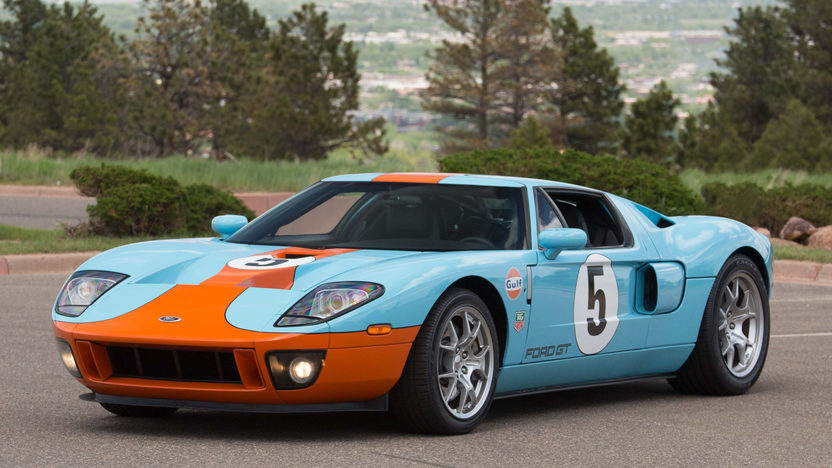 Ford faced the dilemma that they did not have expertise in building mid-engined GT cars in the United States and so they realized they would have to go to people who did. Three British companies were considered; Lotus, with whom Ford had worked before and whose Ford Lotus-Cortina had established a link between the company names in motor sport, Cooper, who had a past highly successful track record in Formula 1, and Lola, who had a track record in GT racing with mid-engined cars using Ford engines including racing at Le Mans. Ford settled on working with Eric Broadley, Lola's chief designer and owner, John Wyer from Aston-Martin and American Ford engineer Roy Lunn who had previously designed the mid-engined Ford Mustang concept car.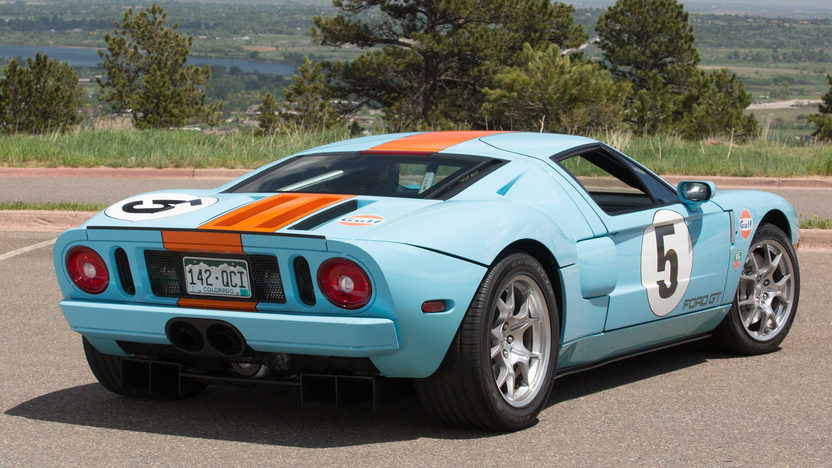 A car was created and campaigned in 1963 and 1964 without success and at the end of the 1964 Nassau race Ford decided to send the cars straight to Carroll Shelby to see if he could work them into race winning condition. The cars arrived at Carroll Shelby's workshop complete with race damage and grime from Nassau and he and his team set about refining the cars into the race winners Ford wanted them to be.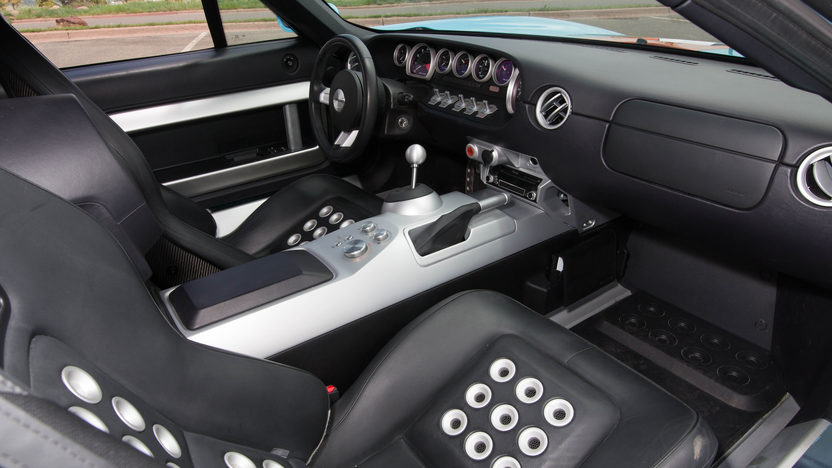 Carrol Shelby dropped a 7 liter Ford engine into the GT40 and worked on refining the car such that as the car entered the 1966 racing season it won first at Daytona, the inaugural year of that being a 24 hour race, with a straight 1-2-3 victory, then at the 12 hours Sebring with a 1-2-3 victory, and finally what Ford had wanted all along, victory at the 1966 Le Mans. It was not just a single victory however but another 1-2-3 first, second and third. Ford had made their point with Enzo Ferrari and went on to repeat their Le Mans victory in 1967, 1968 and 1969.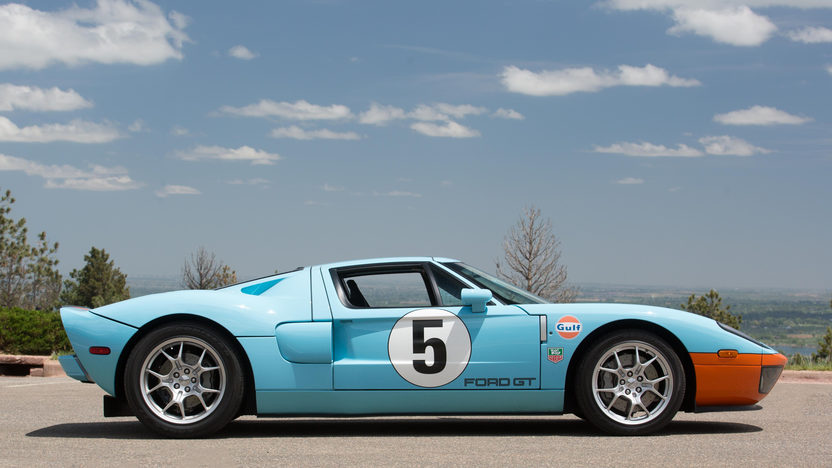 The 2006 Ford GT Heritage Edition pays particular homage to the John Wyer racing team's Ford GT40's that raced to victory at Le Mans in 1969 so the car is painted in the same color scheme as the Le Mans winning car.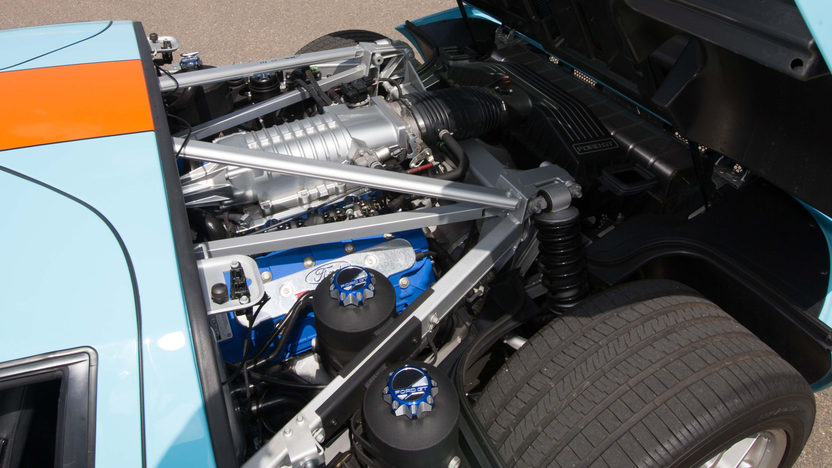 The 2006 Ford GT Heritage Edition is powered by a 5.4 liter supercharged V8 that produces 550bhp. The gearbox is a six speed unit.
Our feature car is coming up for sale by Mecum Auctions at their Denver 2016 auction. You will find the sale page for this car if you click here.
At time of writing the results of the 2016 Le Mans have just been finalized after protests and penalties and the Ford GT has again achieved victory over Ferrari on the fiftieth anniversary of the Carrol Shelby Ford team's victory over Ferrari in 1966. Our commiserations go to the Toyota team who led the race for 23 hours and 57 minutes. We wish them success in 2017.
Meanwhile, if you are in the market for a classic commemorative Ford GT this 2006 Heritage Edition is a beautiful motor car.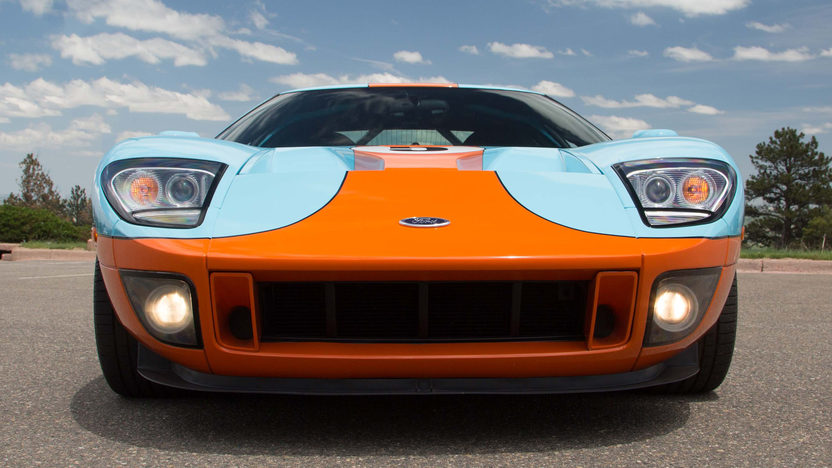 (All pictures courtesy Mecum Auctions).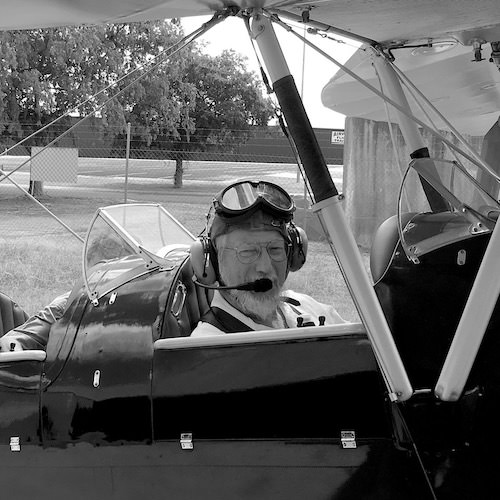 Jon Branch is the founder and senior editor of Revivaler and has written a significant number of articles for various publications including official Buying Guides for eBay, classic car articles for Hagerty, magazine articles for both the Australian Shooters Journal and the Australian Shooter, and he's a long time contributor to Silodrome.
Jon has done radio, television, magazine and newspaper interviews on various issues, and has traveled extensively, having lived in Britain, Australia, China and Hong Kong. His travels have taken him to Indonesia, Israel, Italy, Japan and a number of other countries. He has studied the Japanese sword arts and has a long history of involvement in the shooting sports, which has included authoring submissions to government on various firearms related issues and assisting in the design and establishment of shooting ranges.