The Armalon AL42 rifle is one which you may not be familiar with if you, like me, do not live in Britain. But despite its initial appearance this is not just a converted Lee Enfield but it is a rifle based on a Lee Enfield No. 4 that has had some extensive work done to create a new rifle that incorporates the best of the Lee Enfield with a modern caliber and modern hammer forged barrel. So if you are looking for a modern rifle with a bit of a Churchillian character, chambered for a modern rimless cartridge, that is likely to be the best "mad minute" rifle you've ever encountered, then the Armalon AL42 is likely to be of great interest to you.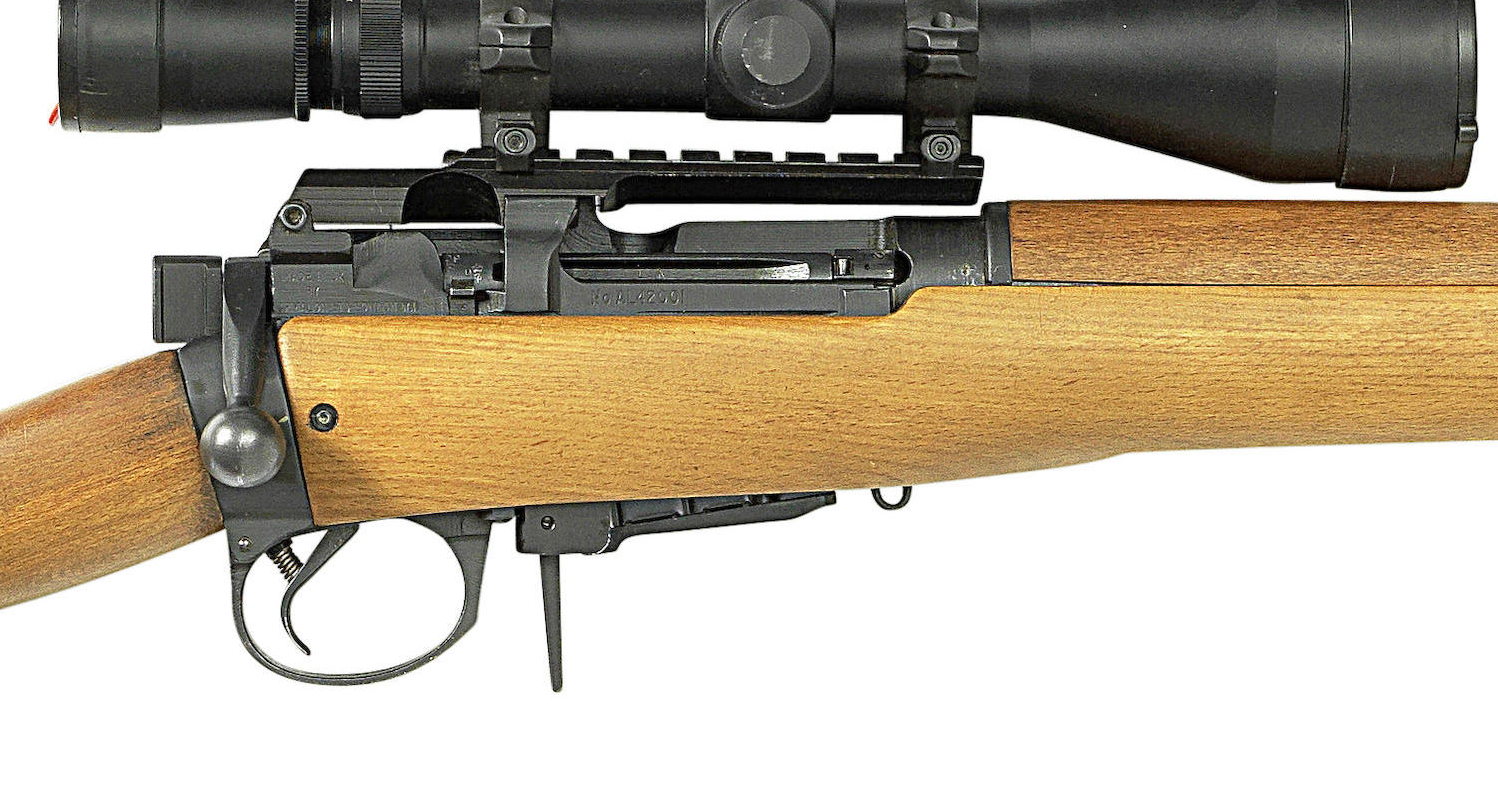 The Armalon AL42 is a sought after rifle, all the more so now that they are out of production. Just as American James Paris Lee's rifle action design is justly described as "The best bolt action combat rifle ever devised" so Armalon have built on that action to create a very nice rifle that might best be thought of as "The ultimate Lee Enfield".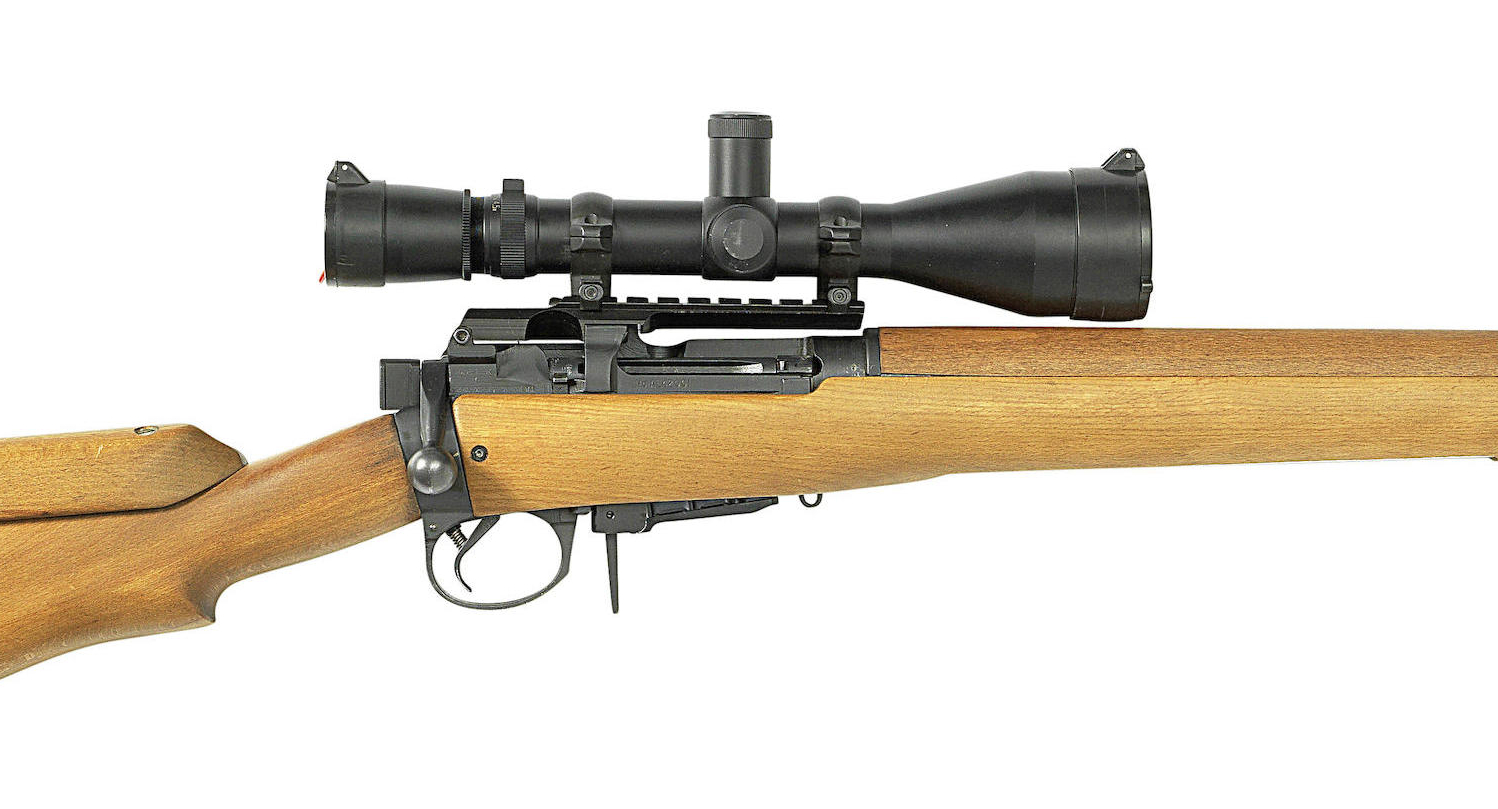 The rifle in the pictures above is coming up for sale by Bonhams at their Modern Sporting Guns auction to be held in London on 1st December 2016.
You will find the sale page for this Armalon AL42 if you click here.
Bonhams estimated sale price for this rifle is in the range £300 – £500 to which must be added the buyers premium of 20%-25% on the hammer price. If the rifle sells in that range it should represent something of a bargain.
The Armalon AL42 is not the only firearm the company produces. Past models include the AL30C chambered for .30 Carbine and based on the Lee Enfield action.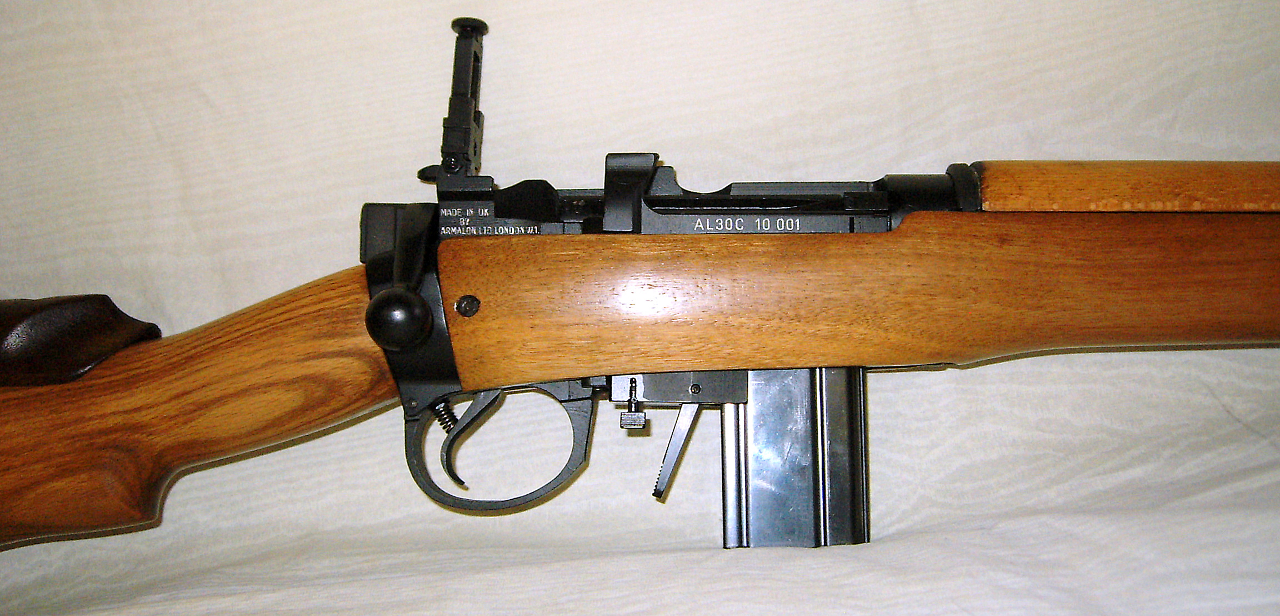 Armalon have also made their Armalon-Sarony PC Gallery rifles in handgun calibers 9mm Parabellum, .38 Super, .40Smith & Wesson, 10mm and .45ACP, plus others such as .41Action Express to special order. The magnum calibers range used modified Desert Eagle type magazines and include .357 Magnum, .44 Remington Magnum, and others such as the .50 Action Express to special order only (although at time of writing production of these has officially ceased). These carbines have also been based on re-engineered Lee Enfield actions. The alterations to the action are described by Armalon as "shrouded bolt head and additional stabilizer improve ejection by means of the hinged ejector. Mag wells and latching arrangements are engineered for rapid deployment of the appropriate handgun type magazine, either using the standard mag latch push button or the optional ambidextrous speed latch designed to operate from an extended trigger finger". One of these carbines would make the .50AE a more pleasant cartridge to fire and would be a near perfect little rifle to provide some life insurance in brown bear country.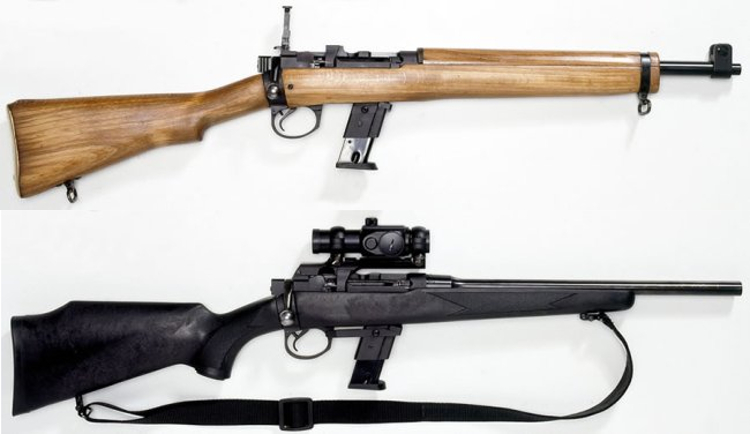 You will find Armalon's page for their PC Gallery rifles if you click here.
Armalon are also in the business of creating pistols based on the 1911 platform.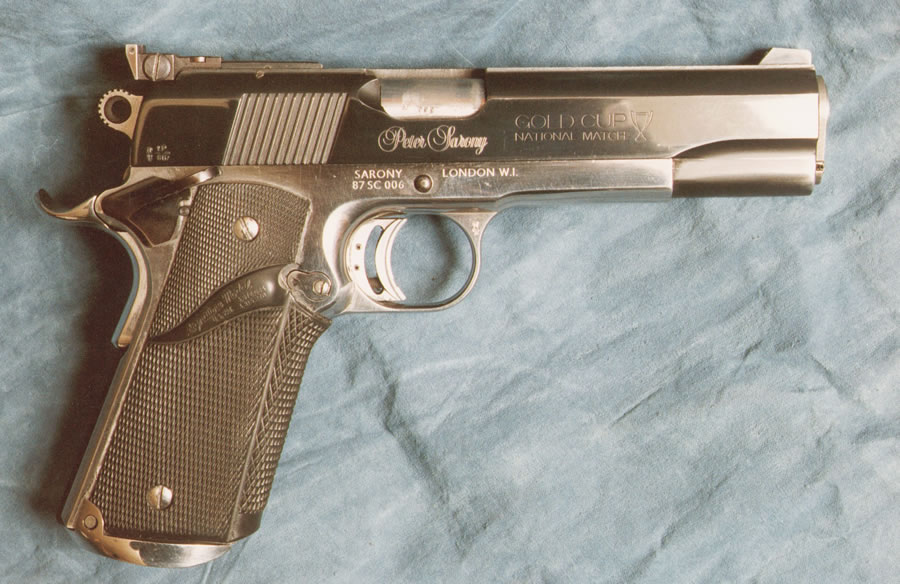 The Armalon-Sarony pistols are created by Peter Sarony and are described as having the following features; ""Perfector" in-line recoil spring guide plus secondary buffer and accuriser, Sarony "E-type" and "Lynx" handgun sights, the "Big Head" speed mag buttons, and the full profile multi baffle compensator".
You will find the Armalon-Sarony handgun page if you click here, and their Adder pistol if you click here.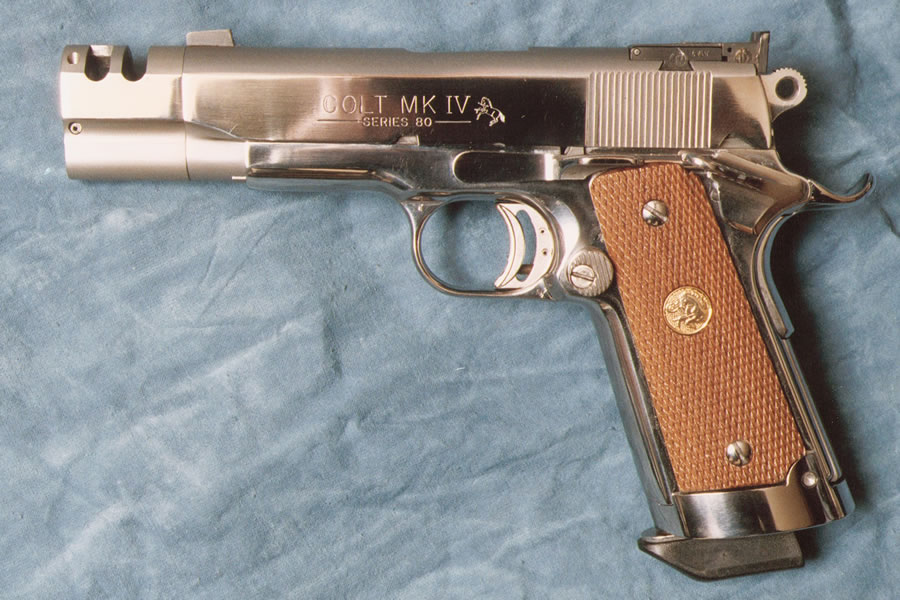 Armalon Ltd. have been located for a number of years in London, UK, but have recently moved to their new facility at Unit 3, Bampton Business Centre North, Weald, Bampton, Oxon. OX18 2ET.
You will find their website if you click here.
Armalon also have an active Facebook page and you will find them on Facebook if you click here.
On their Brokerage sale page Armalon have an AL42 with a Schmidt & Bender 4 x 36 BDC Sniper scope with 26mm base which was made to Armalon's specifications and is one of only ten made.

You will find this rifle on the Armalon website if you click here.
It comes with two specially modified Ruger Mini 14 20 round magazines and the Armalon detachable cheek piece.
Asking price for this rifle is £1,550.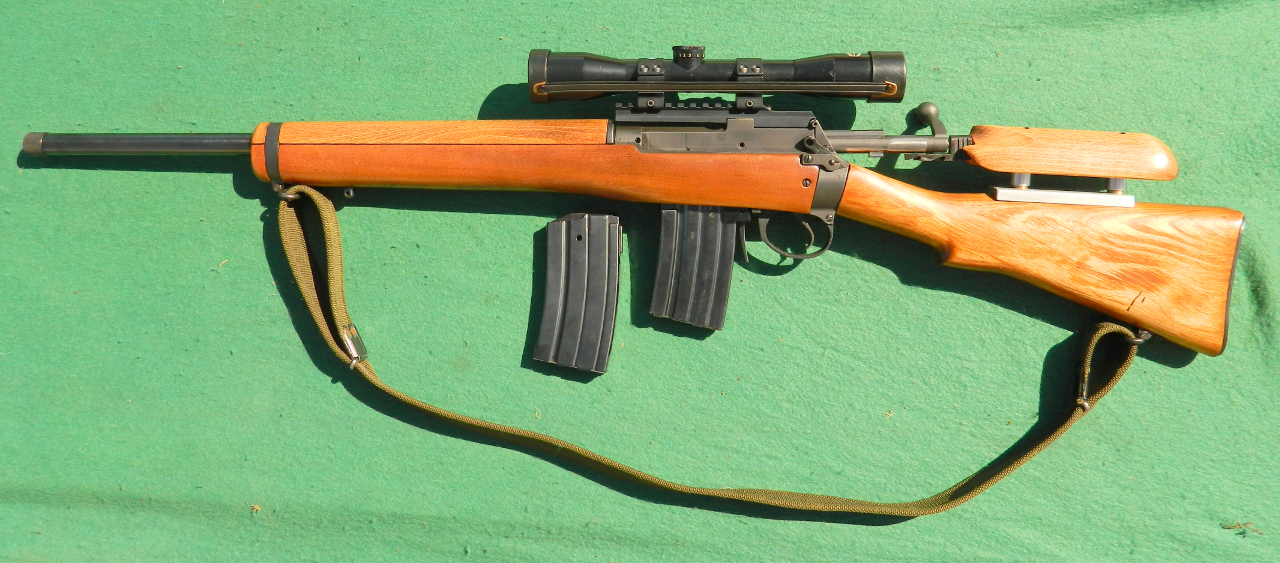 Armalon are upgrading their rifle product line and the new model is based on the Remington 700 action and called the Armalon PR.
You will find the page with information on the new Armalon PR rifle if you click here.
And you'll find Armalon's contact details if you click here.
So if you are looking for something ultra practical and British, Armalon is a company you may well want to contact.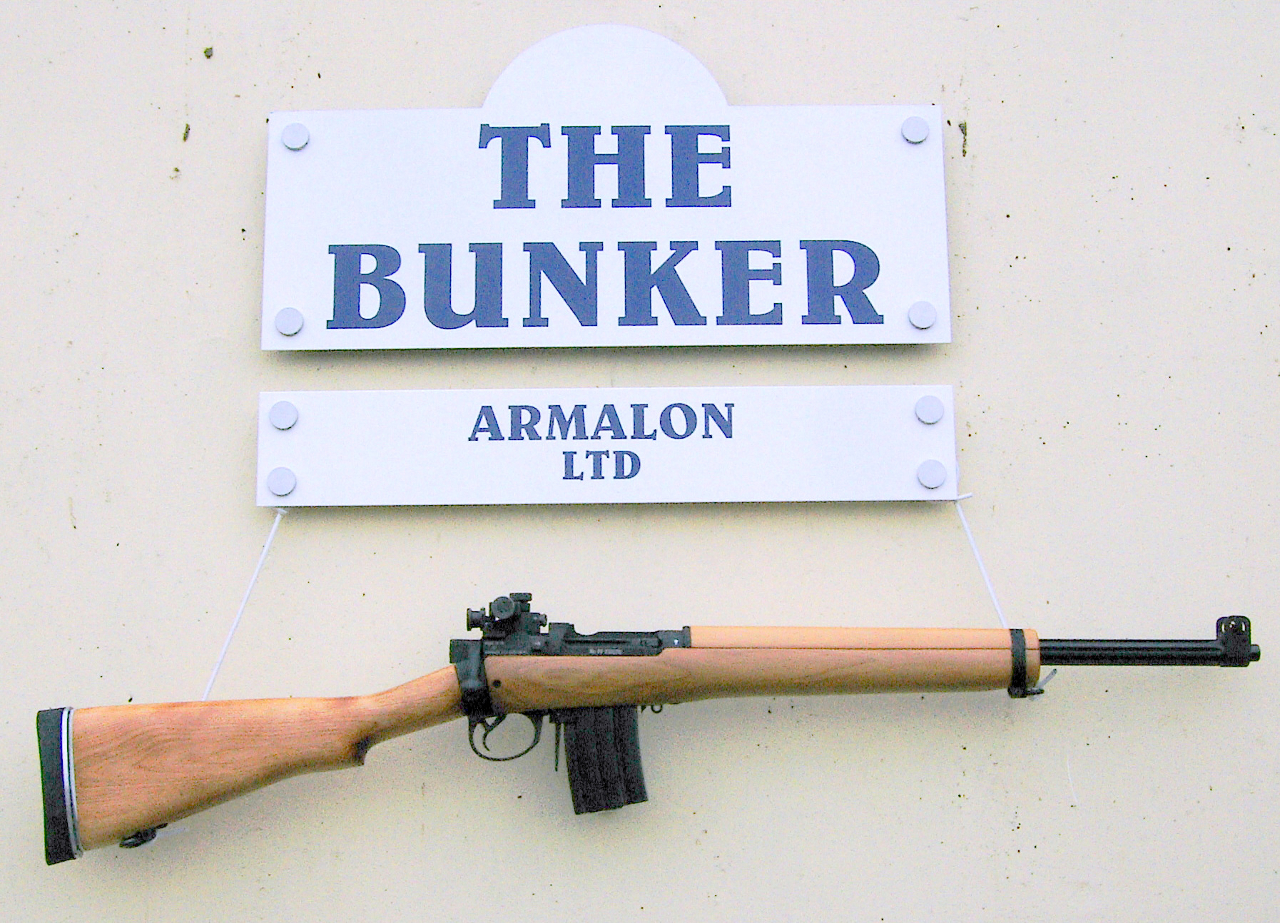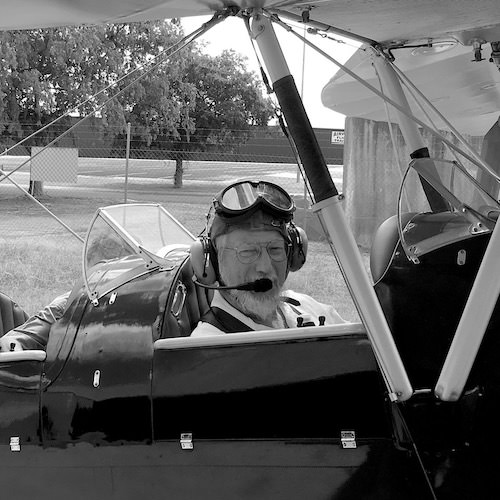 Jon Branch is the founder and senior editor of Revivaler and has written a significant number of articles for various publications including official Buying Guides for eBay, classic car articles for Hagerty, magazine articles for both the Australian Shooters Journal and the Australian Shooter, and he's a long time contributor to Silodrome.
Jon has done radio, television, magazine and newspaper interviews on various issues, and has traveled extensively, having lived in Britain, Australia, China and Hong Kong. His travels have taken him to Indonesia, Israel, Italy, Japan and a number of other countries. He has studied the Japanese sword arts and has a long history of involvement in the shooting sports, which has included authoring submissions to government on various firearms related issues and assisting in the design and establishment of shooting ranges.