The Ford Thunderbird began life as a concept in a competition announced by Ford and published by Motor Trend Magazine in 1950. Competitors were to create a sporty two seater car based on the Ford Anglia chassis – itself an unlikely candidate for creating a sports car. There were many who entered the contest but by 1953 a winning entry was found which was created by Vincent E. Gardner who called it the Ford Vega. The name Vega being a play on his own name Vincent E. GArdner.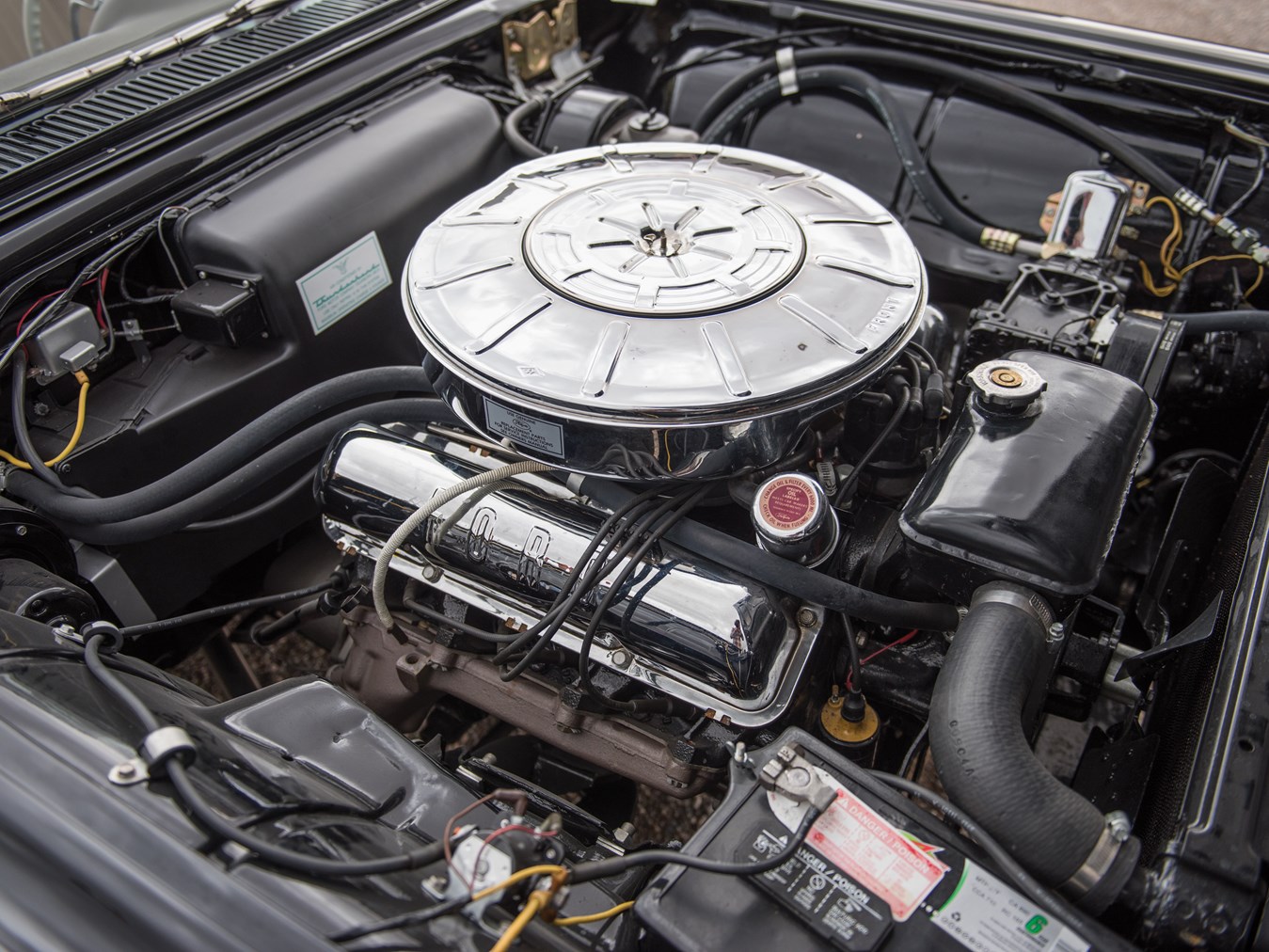 In 1953, even as the Ford Vega was being declared the winner of Ford's design contest Chevrolet announced their Corvette and Ford found themselves in need of doing something to compete. The Ford Vega concept had been a sports car somewhat like the British sports cars that were appearing in the post war period, especially the Austin-Healey which was taking the United States by storm at the time. So Chevrolet had created a two seater sports car to compete and Ford needed something also. However, management at Ford decided not to try to directly compete but to create a two seater luxury car that was not a sports car but was sporty yet luxurious. The result was the creation of a new genre the "personal luxury car".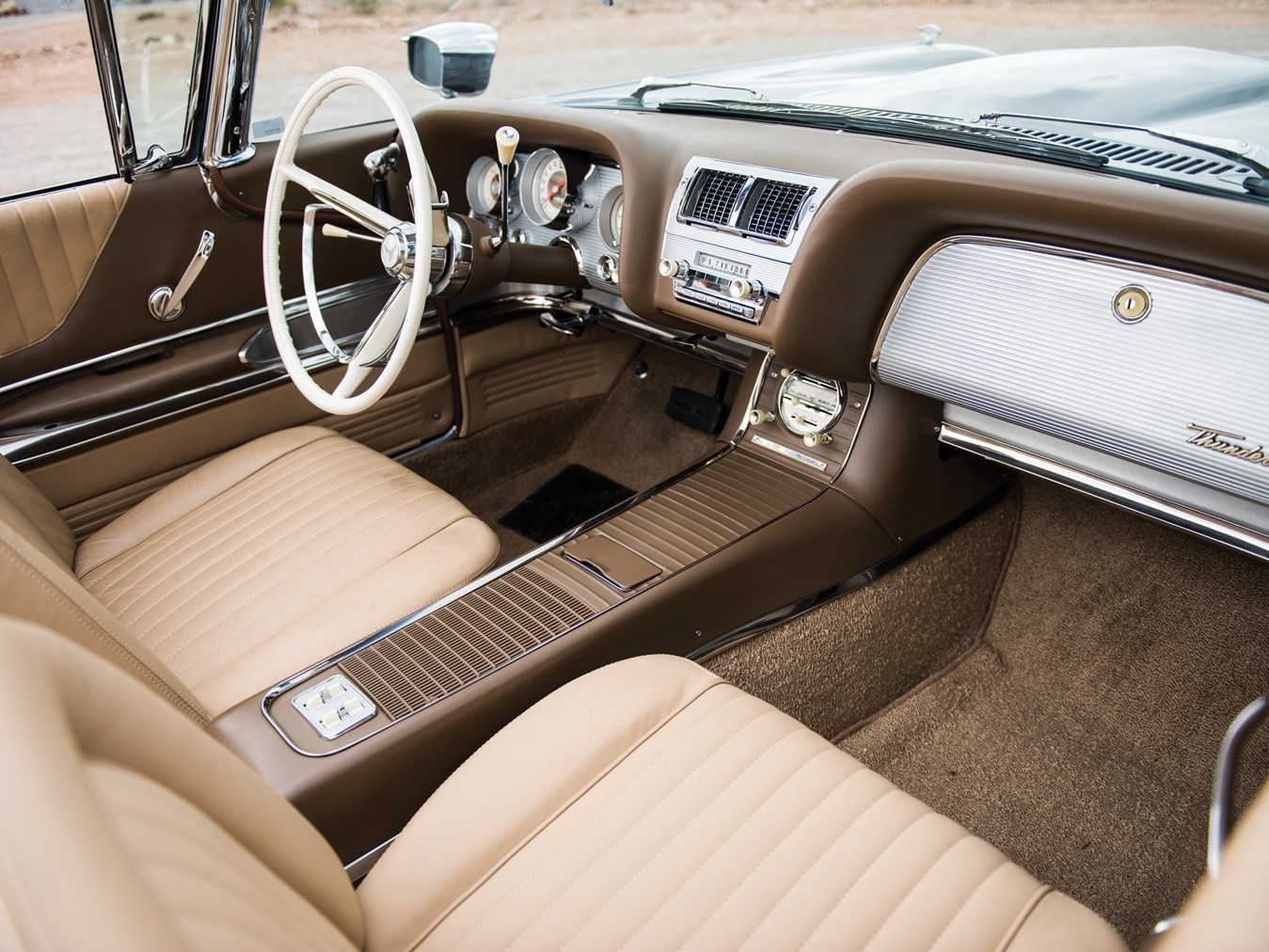 It was a formula that worked and in the Thunderbird's first year 1955 Ford sold around twenty three Thunderbirds to every Corvette sold by Chevrolet. Suffice to say the people at Ford were exceedingly joyful at their success. The motto of the army Special Air Service is "who dares wins"; Ford had dared to take a gamble and they had won convincingly.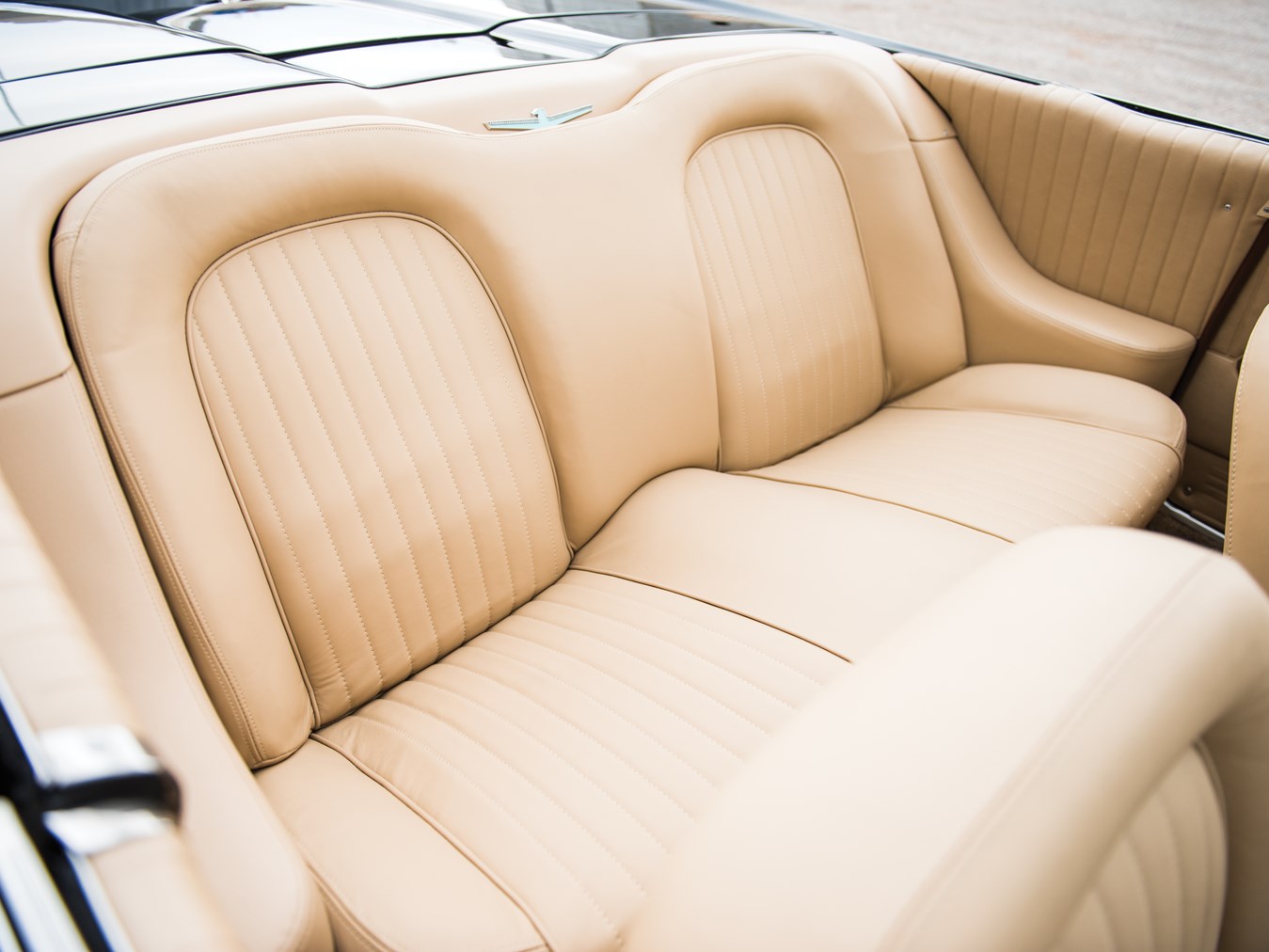 The second generation Ford Thunderbird appeared in 1958 and was in production until 1960. At the behest of Ford executive Robert McNamara (later to become Secretary of Defense in President John F. Kennedy's administration) the Ford Thunderbird was re-defined and re-designed as a four seater "personal luxury car". This meant that the size of the car dramatically increased as did the weight, about a thousand pounds being added to its mass. To go with the added size the engine size was increased to 352 cu. in. (5.3 liters) and engine power increased to an elegantly sufficient 300bhp. The Thunderbird may not have turned into a lively handling sports car, but it was a luxurious turnpike cruiser that would be equally at home on American highways, or in Monte Carlo. The car had become a style icon.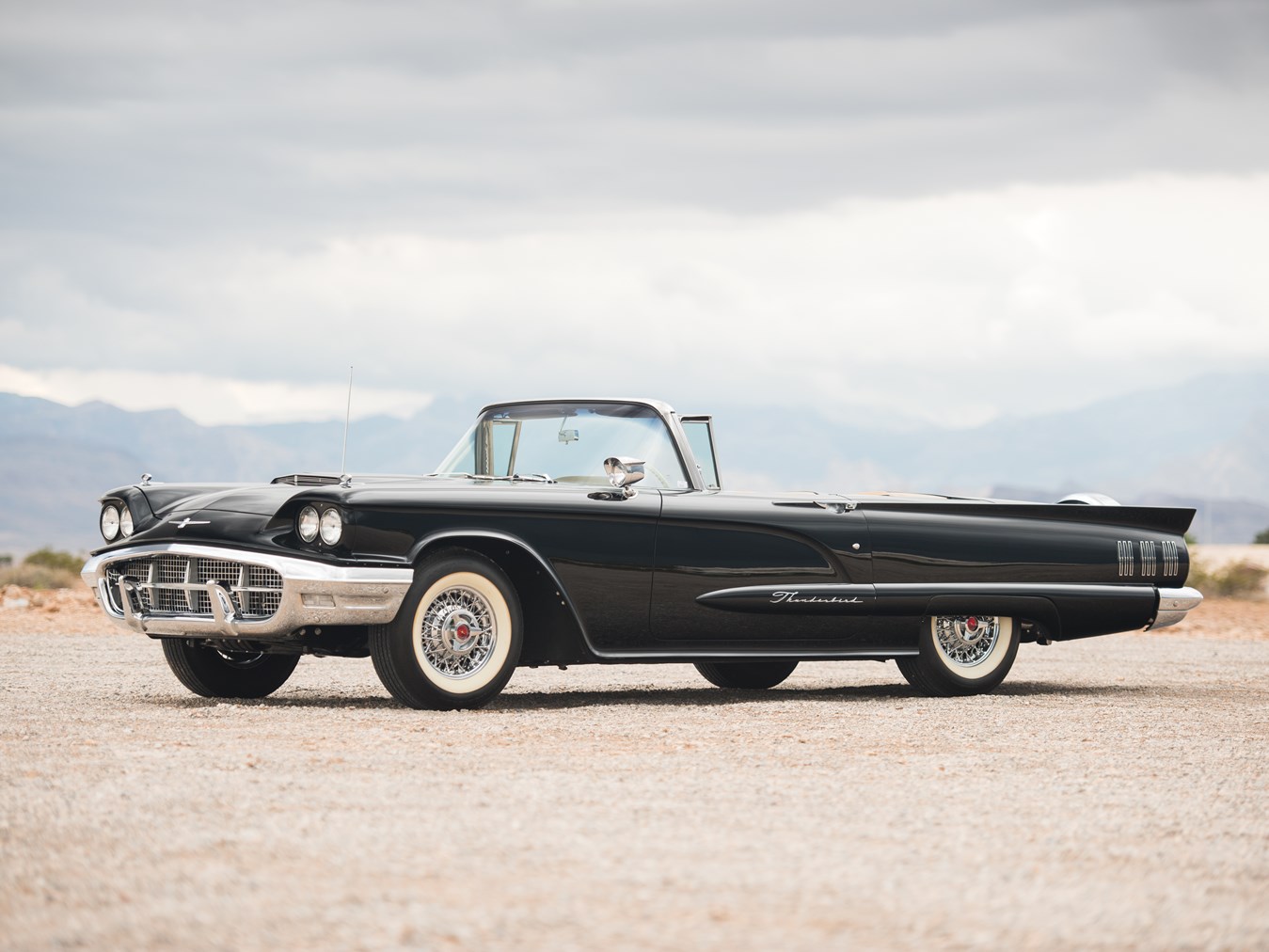 The Thunderbird did not attempt to compete directly with the cars of its competitors. Instead it had successfully defined itself and the sales figures vindicated Robert McNamara's efforts to re-create the car as a luxurious and stylish four seater. Available as either a coupé or a convertible this was a car that set the standard for style, luxuriousness, and understated power.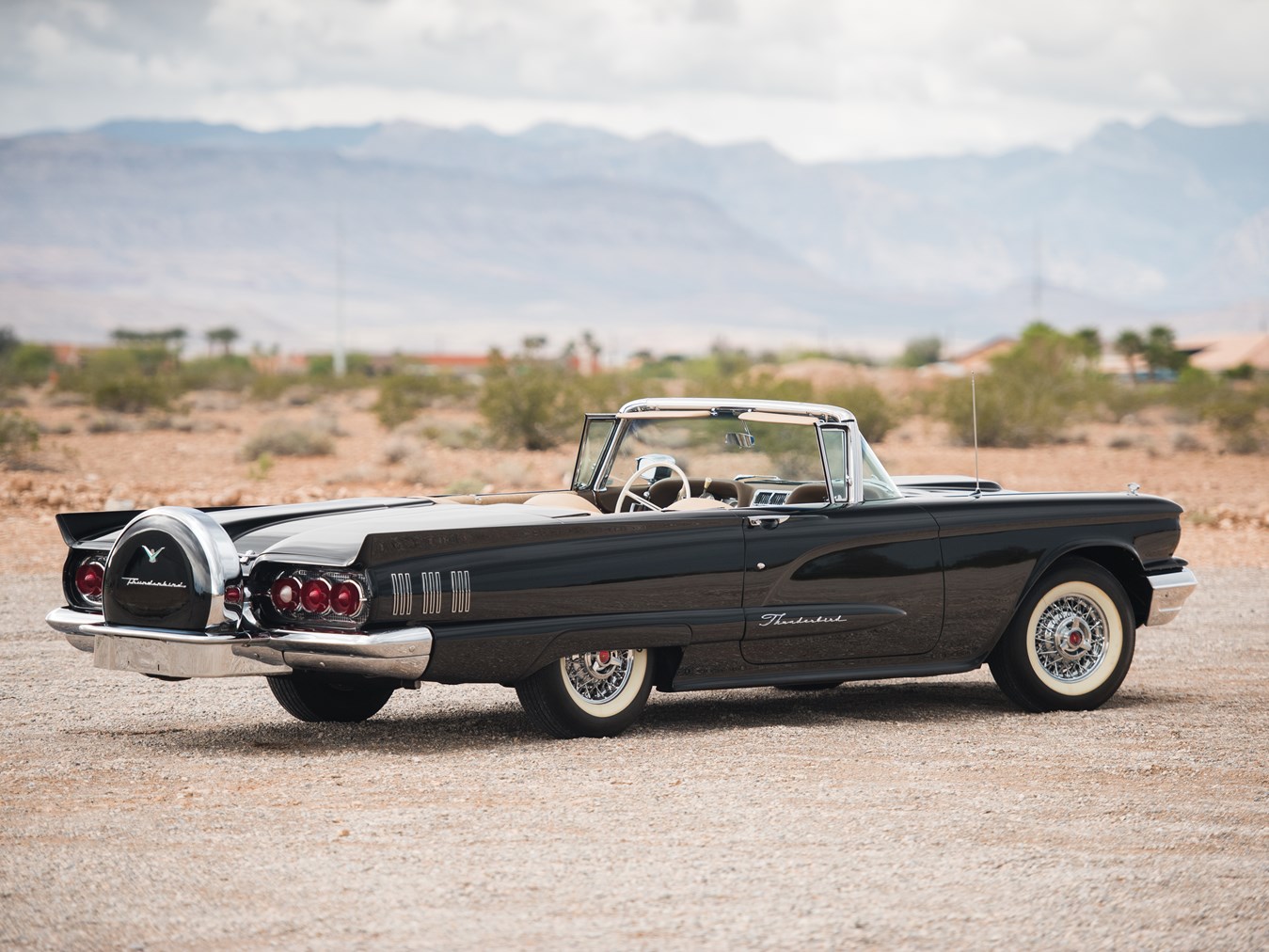 The 1960 face-lift of the Ford Thunderbird was the most popular of all selling in excess of ninety thousand cars.
Our feature car is one of those ninety plus thousand 1960 Ford Thunderbirds, but is one of few that have survived in near original condition. The car has been professionally restored but has been kept true to its original form which includes factory air-conditioning.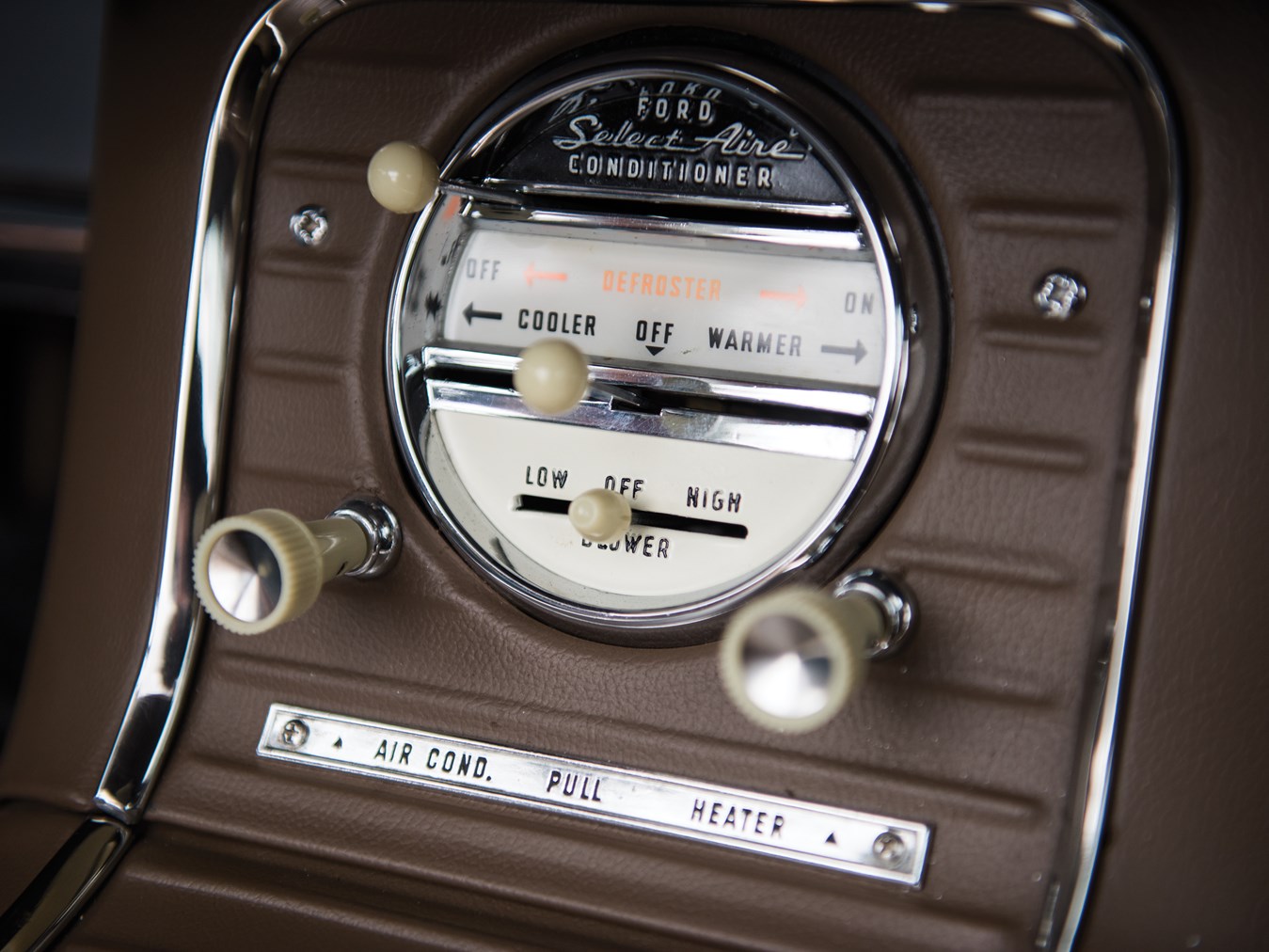 Our feature car has been a part of the Milton Robson collection and has consequently been beautifully restored and cared for, with minimal mileage. The car is coming up for auction by RM Sotheby's at their Motor City auction to be held on 30th July 2016 at The Inn at St. John's, Plymouth, Michigan.
You will find the sale page for this beautiful 1960 Ford Thunderbird if you click here.
The second generation Ford Thunderbird stands out as one of the most iconic of the American cars of the fifties and sixties. It created its own genre. It set its own standard.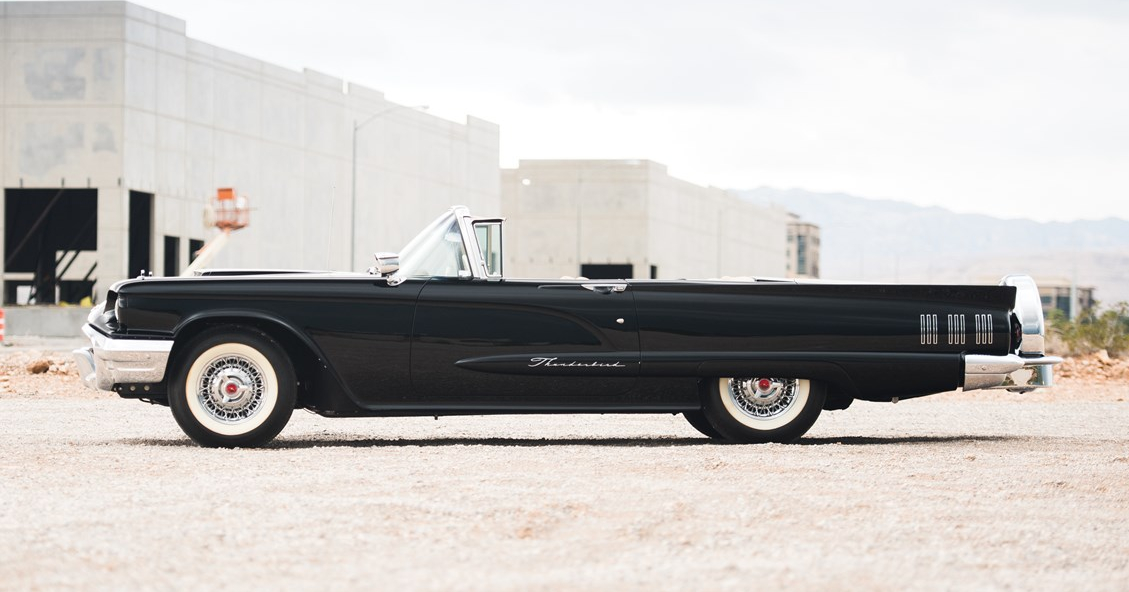 (All pictures courtesy RM Sotheby's).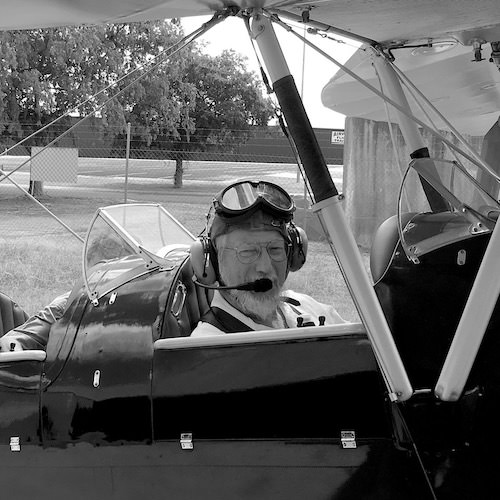 Jon Branch is the founder and senior editor of Revivaler and has written a significant number of articles for various publications including official Buying Guides for eBay, classic car articles for Hagerty, magazine articles for both the Australian Shooters Journal and the Australian Shooter, and he's a long time contributor to Silodrome.
Jon has done radio, television, magazine and newspaper interviews on various issues, and has traveled extensively, having lived in Britain, Australia, China and Hong Kong. His travels have taken him to Indonesia, Israel, Italy, Japan and a number of other countries. He has studied the Japanese sword arts and has a long history of involvement in the shooting sports, which has included authoring submissions to government on various firearms related issues and assisting in the design and establishment of shooting ranges.