A Shaky Beginning
Aston Martin is a company that was founded by idealists, with the result that during its first century of doing business it went bankrupt no less than seven times. The company was first set up in 1913 by Lionel Martin and Robert Bamford and got the "Aston" in its name because Lionel Martin raced cars at Aston Hill, which was near Aston Clinton, a village of Buckinghamshire in England. The first Aston Martin was a rebuild of a 1908 Isotta Fraschini which Bamford and Martin fitted with a four cylinder Coventry Simplex engine to give it a bit more grunt. The company attempted to be in production by 1915 but the First World War prevented it with Bamford joining the Army Service Corps while Martin joined the Admiralty for the duration of the war.
Once the war was over Bamford and Martin got together again and with an injection of capital by Count Louis Zborowski were able to produce and begin racing cars of their own design by the early 1920's. With their three 16 valve works racing and record cars Aston Martin set world speed and endurace records at Britain's famed Brooklands circuit and thus made a name for themselves, although that didn't save them from going bankrupt in 1924 and being saved from bankruptcy by Lady Charnwood. By 1925 the company was insolvent again but not for long. Another pair of visionaries, Augustus "Bert" Bertelli and Bill Renwick had designed a four cylinder OHC engine along with another engineer/draftsman named Claude Hill, and they wanted a vehicle in which to install it and get it a reputation. With Aston Martin up for grabs again this was an opportunity for them to acquire an established company name and so they bought into it along with Lady Charnwood and some others and the company was named Aston Martin Motors.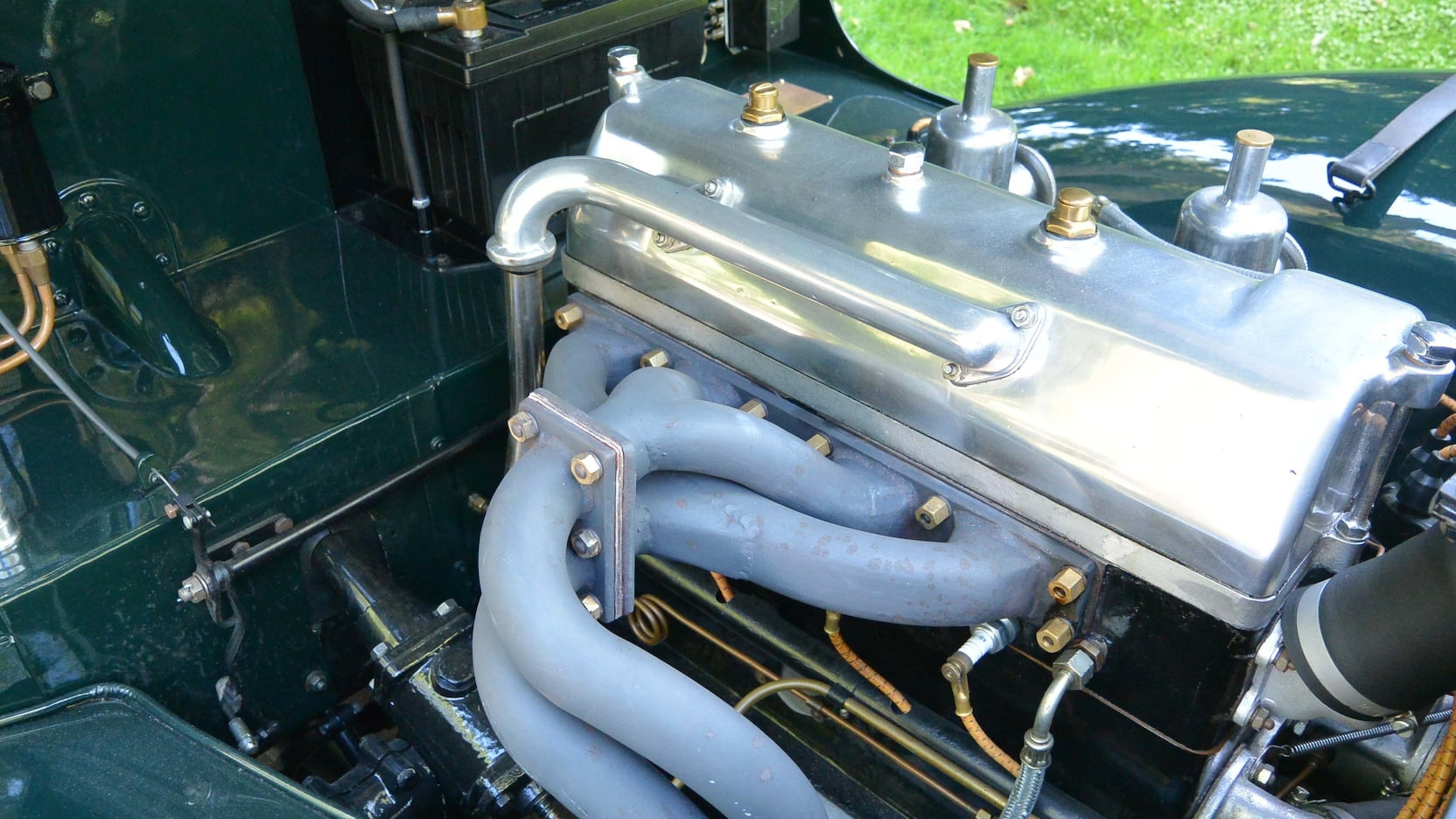 The Bertelli Cars
The Bertelli/Renwick/Hill 1.5 liter OHC four cylinder engine featured a patented combustion chamber designed by Bill Renwick, and this engine formed the foundation for a new series of Aston Martin sports cars which included the 1.5L T-Type, International, the Ulster that won the 1935 Le Mans, and the 2.0L 15/98 and its racing version the Speed Model which was introduced in 1936.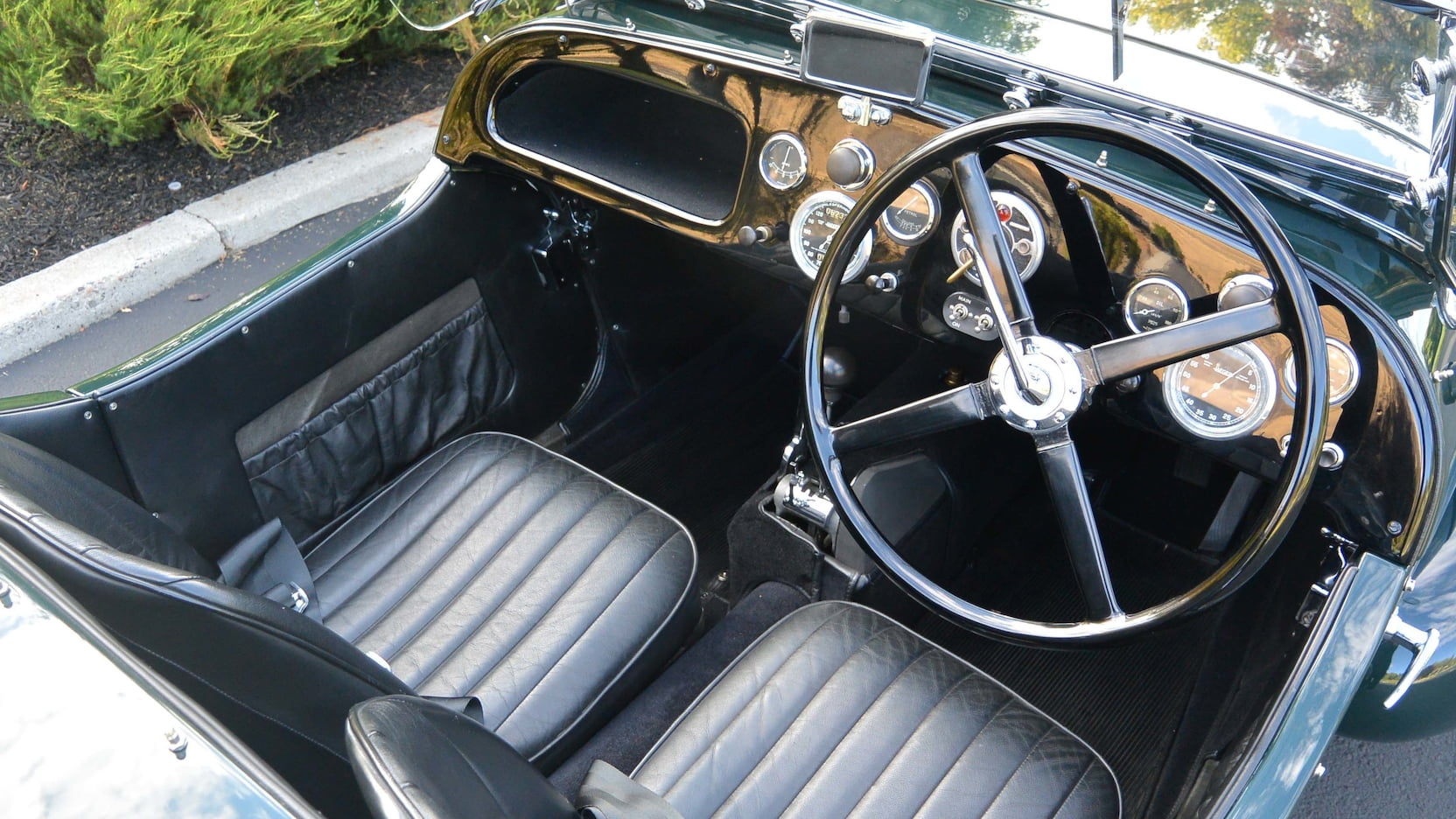 By 1932 Aston Martin had gone broke again and had been bailed out by Lance Prideaux Brune who in turn had passed it on to Sir Arthur Sutherland who appointed his engineer son R. Gordon Sutherland as joint managing director with Bert Bertelli. This was not to be an arrangement that would last however and Bertelli resigned in 1935 shortly after Aston Martin had their first Le Mans win. Claude Hill remained at Aston Martin however and by 1936 the company had built 23 of the Speed Model cars with a view to making another assault on the 24 Hours Le Mans with some of them, and to having private individuals purchasing these appropriately named "Speed" models and taking them racing. The 1936 Le Mans was cancelled however and so the Speed models were denied another crack at the world's most coveted sports car trophy.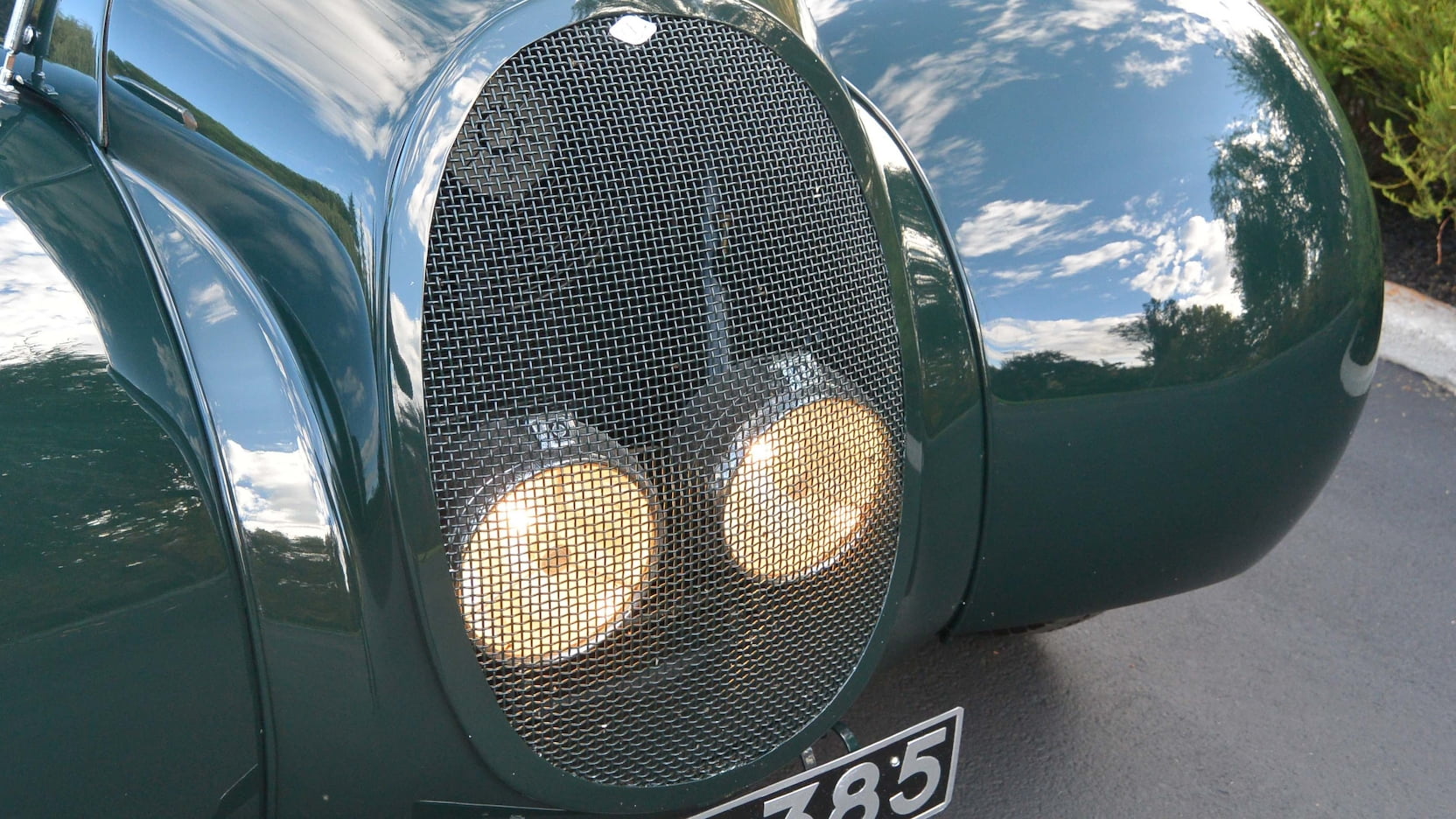 The cars that were to race at Le Mans as the Aston Martin works team were sold to private individuals leaving many of the chassis of their 23 siblings sitting unsold in the company's factory. Thirteen of these were fitted with bodywork designed and made by Bert Bertelli's brother Enrico (Harry) Bertelli and designated the Type A Speed Model. Two other cars were fitted with coachwork by Abbey and designated the Type B Speed Model.
The Type C Speed Model and a Real "James Bond"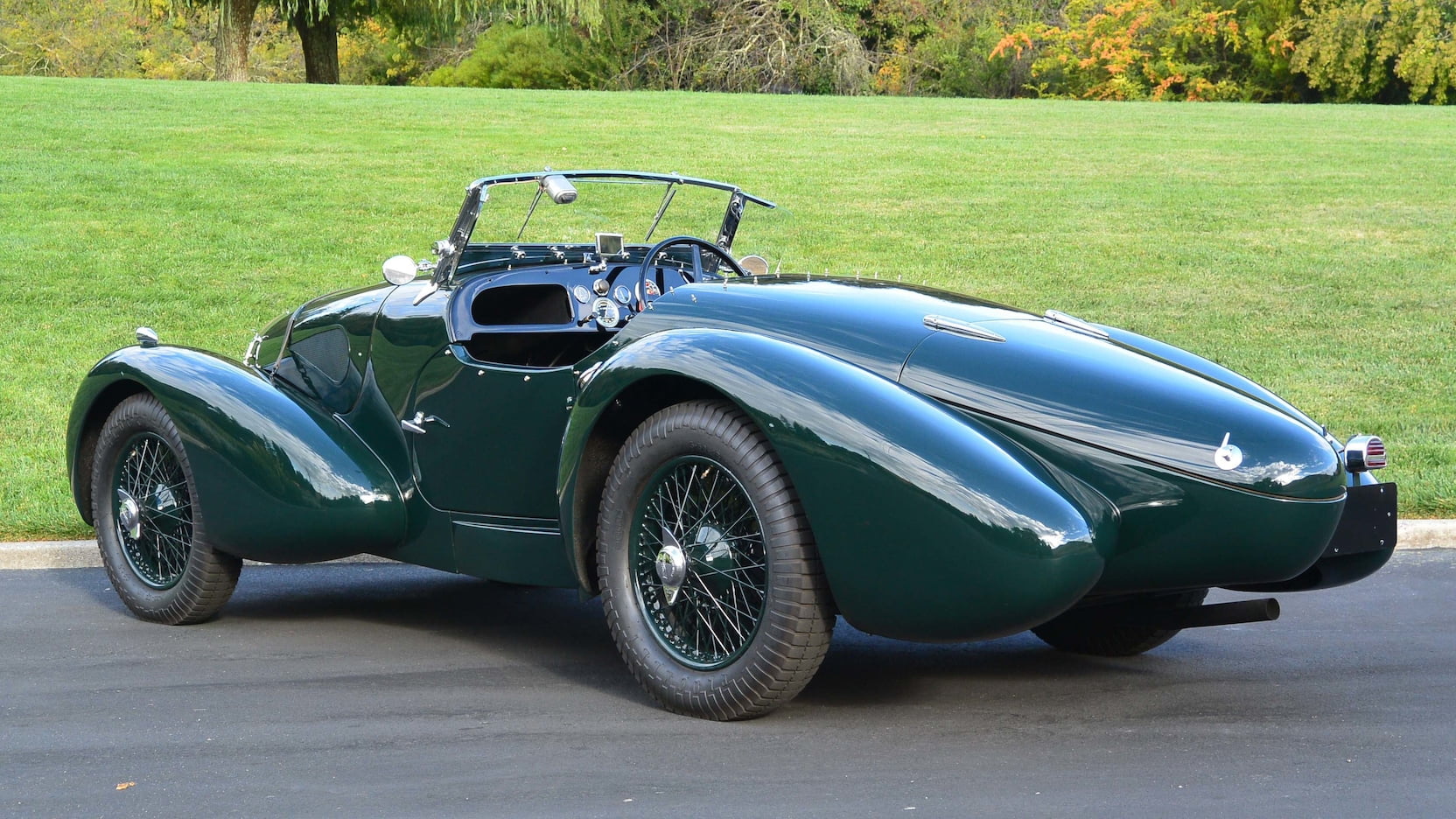 There were still a few chassis sitting in the workshops taking up space and not bringing in revenue and the in-house designers decided to create a body style for them which would be aerodynamic and thus efficient and aesthetic. The result was the gracefully purposeful Type C Speed Model which made its debut in 1938 at the London Earls Court Motor Show. Just eight of this model were constructed before the demands of the Second World War prevented further car production in 1940.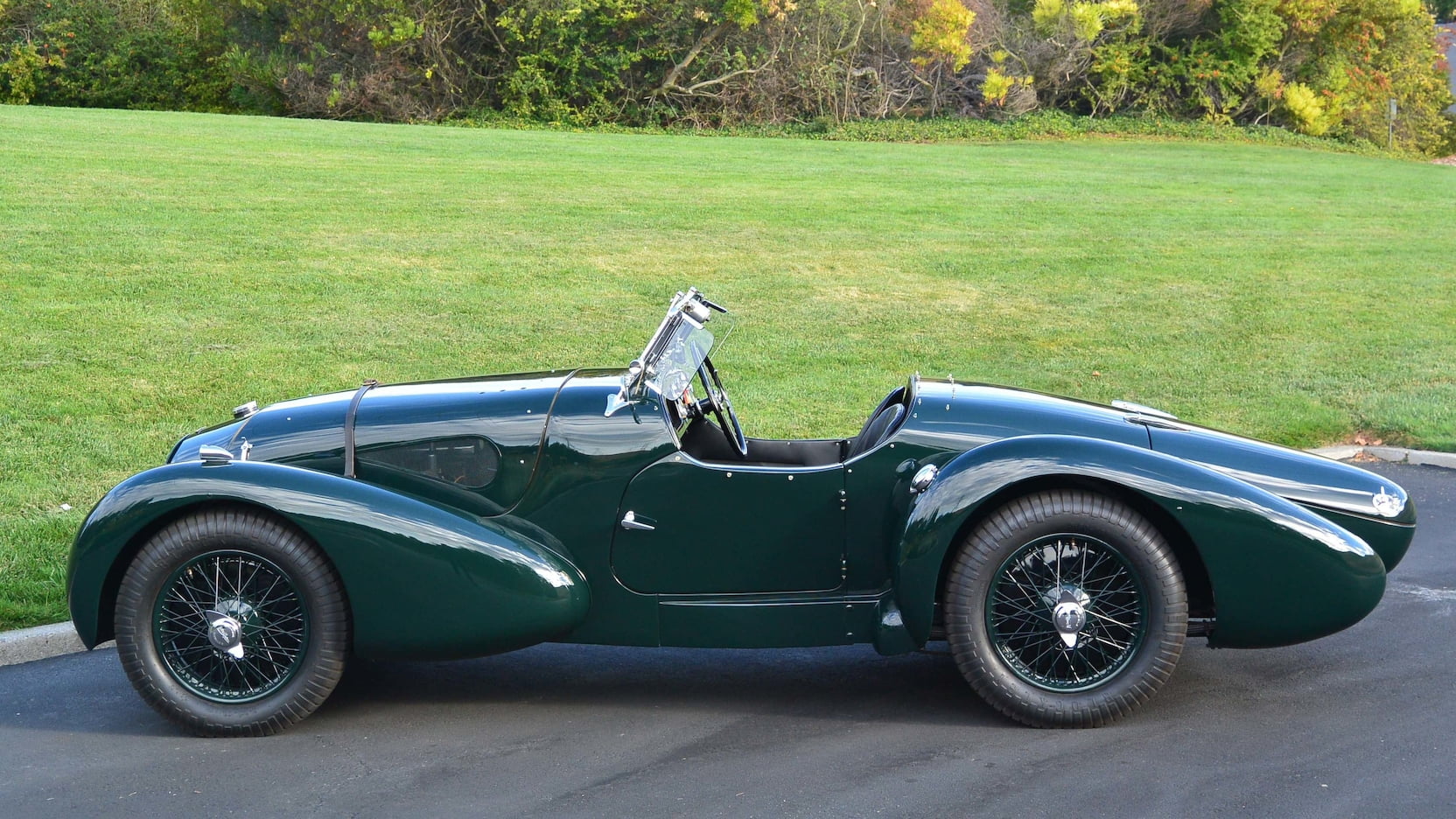 The Aston Martin Type C Speed 6 was fitted with the Claude Hill designed 2.0 liter inline four cylinder engine with a high lift camshaft and breathing through twin Solex carburetors and producing 125hp. The wheelbase of these cars was 102″ and the suspension featured live axles front and rear as was common on cars of the 1930's. The brakes were the most technologically advanced of that era being Lockheed hydraulically actuated drums.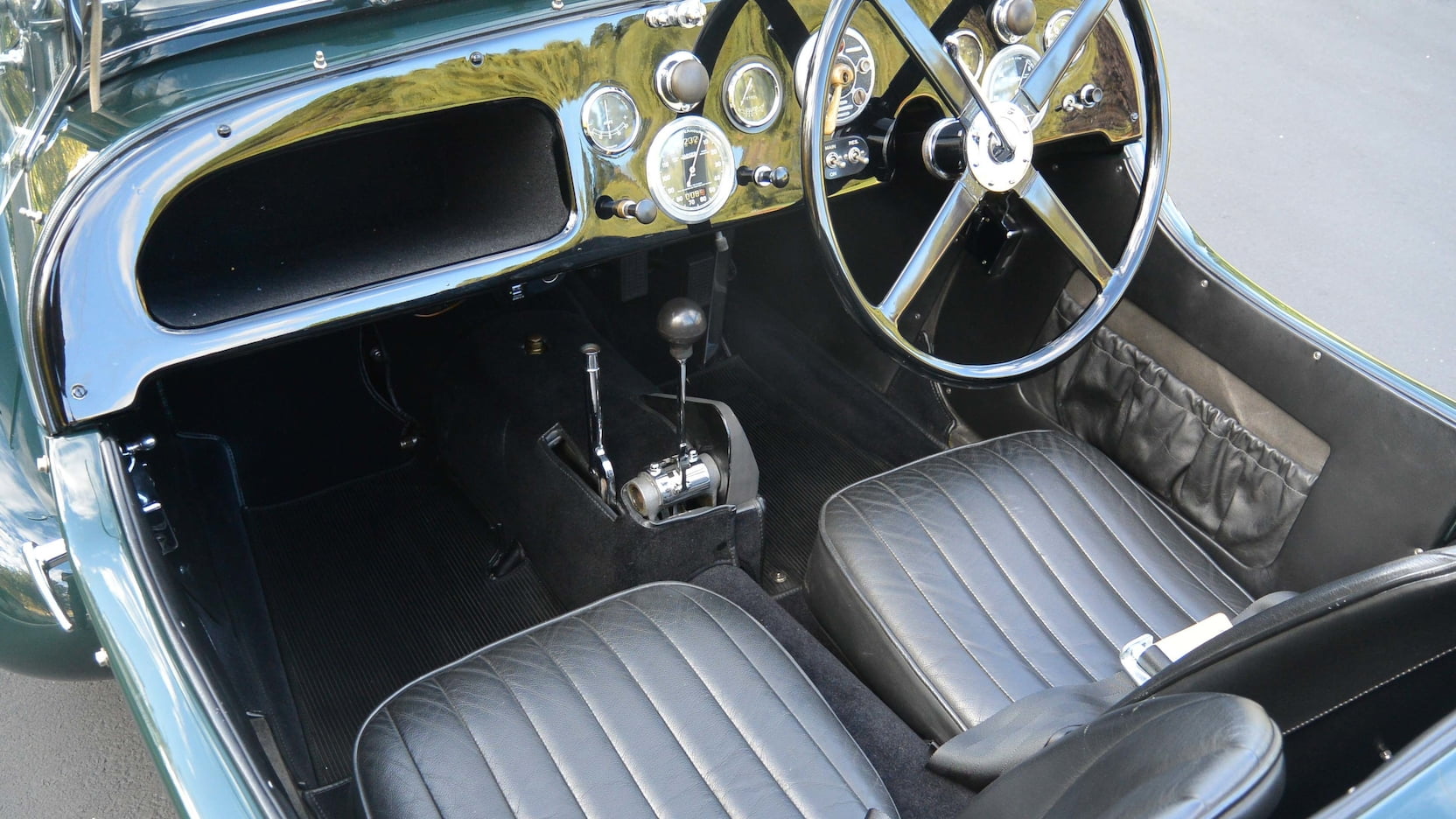 The Type C Speed 6 not only made its debut at the 1938 Earls Court Motor Show but also at the Donnington Park racing circuit that year where it achieved first in class and second overall, driven by St John (Pronounced "Sinjin") Horsfall. St John Horsfall would go on to join Britain's MI5 secret service during World War II and thus was in a sense a real "James Bond" before Ian Fleming created his fictitious secret agent 007.
Film of this event still exists and we show it here courtesy Greatworth Lad.
One of the Last Type C Speed Models
One of the last of these Aston Martin Type C Speed models is coming up for sale by Mecum Auctions at their Monterey sale to be held between August 15-17, 2019. This car has been restored by Ecurie Bertelli and looks to be a quite superb example of a very rare Aston Martin.
You will find the sale page for this car if you click here.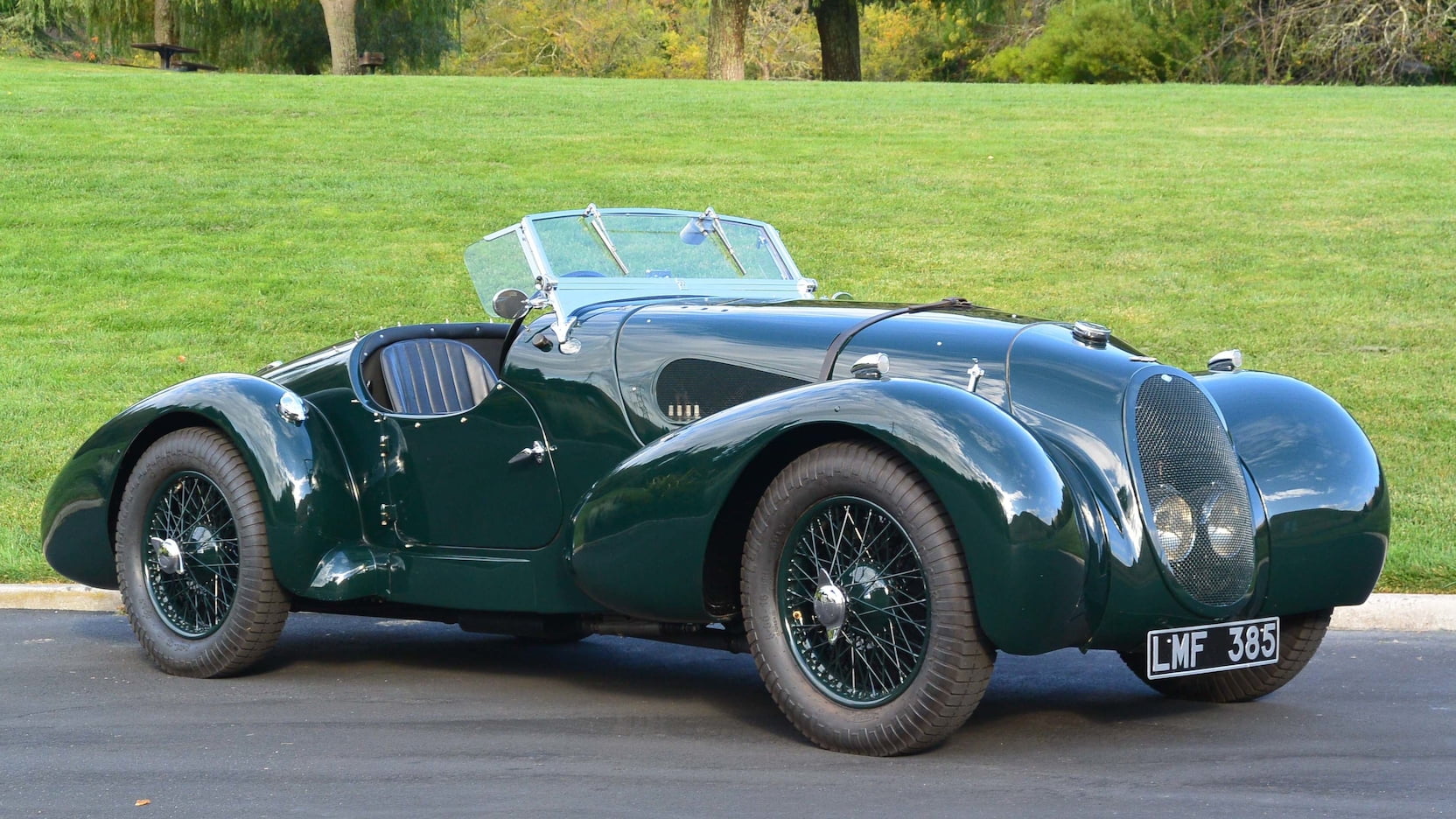 Photo Credits: All pictures courtesy Mecum Auctions.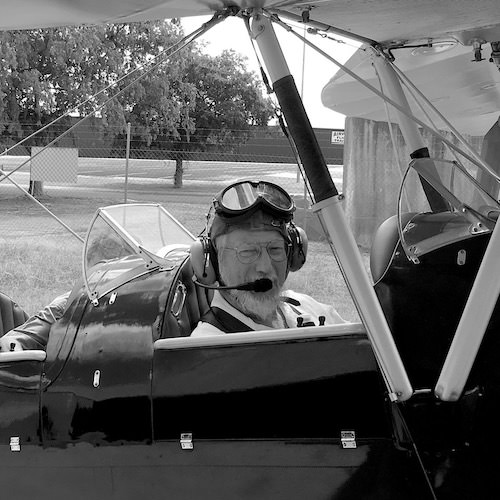 Jon Branch is the founder and senior editor of Revivaler and has written a significant number of articles for various publications including official Buying Guides for eBay, classic car articles for Hagerty, magazine articles for both the Australian Shooters Journal and the Australian Shooter, and he's a long time contributor to Silodrome.
Jon has done radio, television, magazine and newspaper interviews on various issues, and has traveled extensively, having lived in Britain, Australia, China and Hong Kong. His travels have taken him to Indonesia, Israel, Italy, Japan and a number of other countries. He has studied the Japanese sword arts and has a long history of involvement in the shooting sports, which has included authoring submissions to government on various firearms related issues and assisting in the design and establishment of shooting ranges.