The 4 Bore: the Black Powder Era Elephant Gun
The early elephant hunters back in the black powder era of the early to mid nineteenth century did not have access to rifles or guns that could dependably penetrate in such a way as to reliably stop an elephant, especially in the event of a charge where a frontal brain shot was required. Those early elephant hunters such as Sir Samuel Baker used single-shot muzzle-loading guns and it was safest to approach the elephant on horseback, fire one's shot, and then beat a hasty retreat as the elephant was more likely than not to come after you. This was repeated until the elephant had received a sufficient number of "little lead sleeping pills" that it decided "I think I'll just lay down and die now and stop causing everyone so much trouble".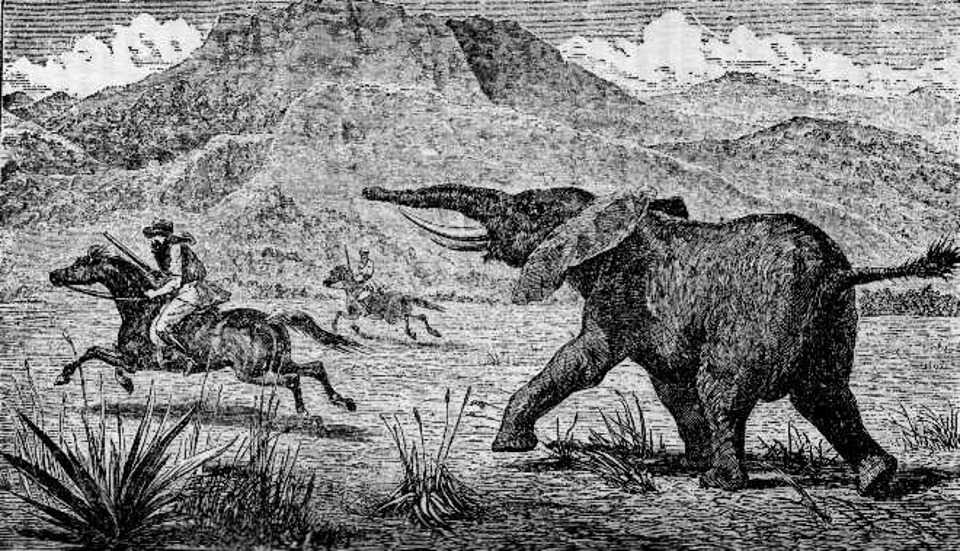 By the mid-late 1800's breech loading rifles were available and a breech-loading double rifle in a heavy enough caliber began to make the ivory hunter's life a little bit more safe. During this period the 8 bore double rifle was probably more common while the 4 bore remained the largest and most powerful of the double rifles up until the advent of the nitro era.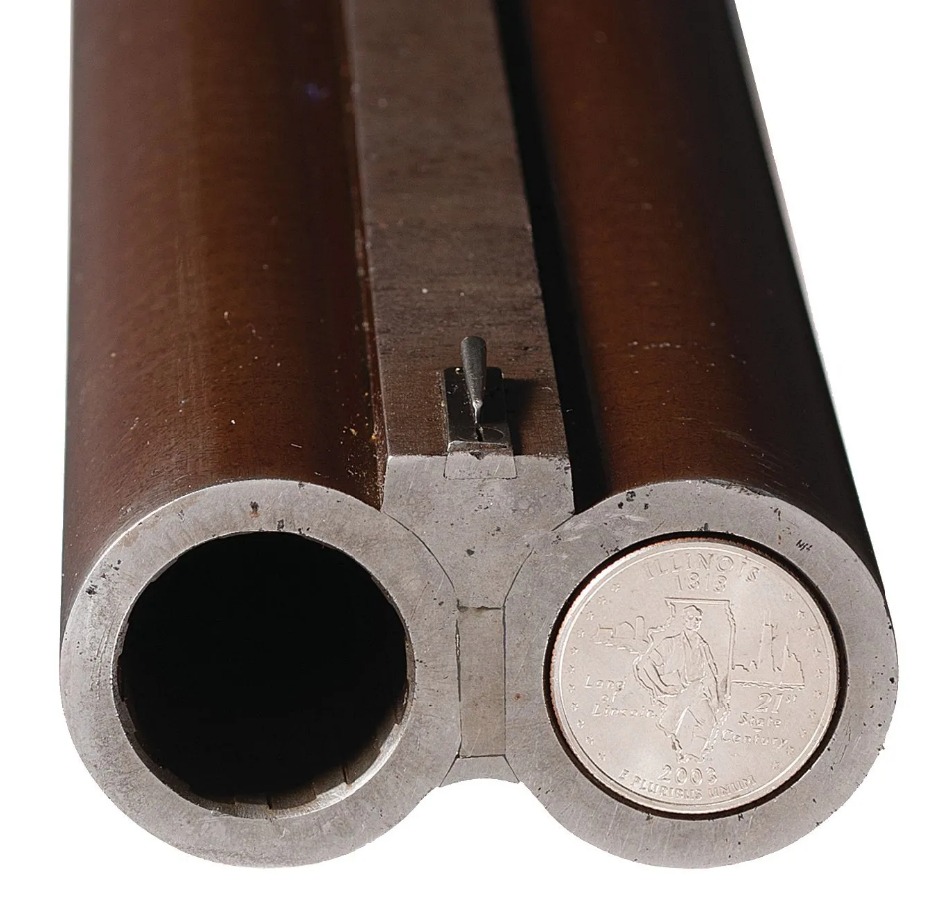 These 4 bore rifles were not comfortable to shoot. Renowned hunter Frederick Courtenay Selous said in his book "A Hunter's Wanderings in Africa" that "…the 4-bore guns kicked most frightfully and, in my case, the punishment received has effected my nerves to such an extent as to have materially influenced my shooting ever since, and I am heartily sorry I ever had anything to do with them."
Without doubt these rifles produce as much recoil as a human frame can withstand, and sufficiently savage recoil that one should not fire one too often as the damage done tends to quietly accumulate. Recoil of a 4 bore has been described as being something like being transported through the space-time continuum in a manner a lot less comfortable than that experienced by Marty McFly in "Back to the Future" when the Delorean reaches 88mph.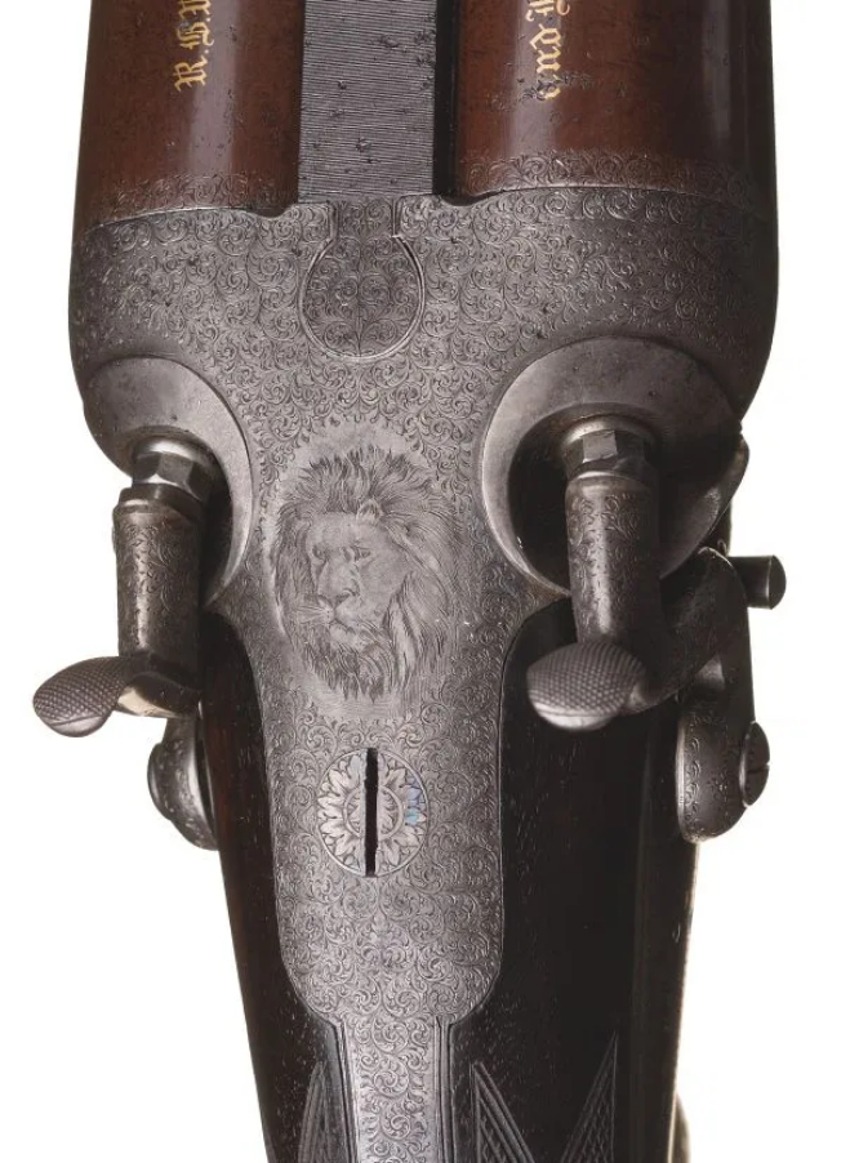 The James Ross Rodda & Co. 4 Bore Double Rifle
One man who took up the 4 bore double rifle challenge in this modern era was James Ross. James Ross used this R.B. Rodda & Co. 4 bore double rifle on a safari in 1983 to take two elephant and two cape buffalo.
John has published his video from this safari on his YouTube channel and we include it below:- (Note: at the beginning John talks about trophy hunting and conservation. You will find the footage of hunting with the 4 bore from about 11'30" onwards.)
John has fired over 1,200 rounds of 4 bore ammunition spread across four different guns including his Rodda 4 bore, which is regulated for a 16 dram black powder loading. In modern loading terms this means it uses a 1,950 grain conical bullet over 450 grains (16.5 drams) of Du Pont FG black powder for a muzzle velocity of 1,520 fps. This Rodda rifle weighs 23lb 3oz, so its rather more gun to carry around than a .600 Nitro Express, and it fires a bullet that is just over double the weight.

Unintended Consequences
John Ross has authored a Second Amendment themed novel "Unintended Consequences" and his Rodda 4 bore was the rifle used by the novel's protagonist Henry Bowman. A photograph of this rifle appears in the novel on page 392.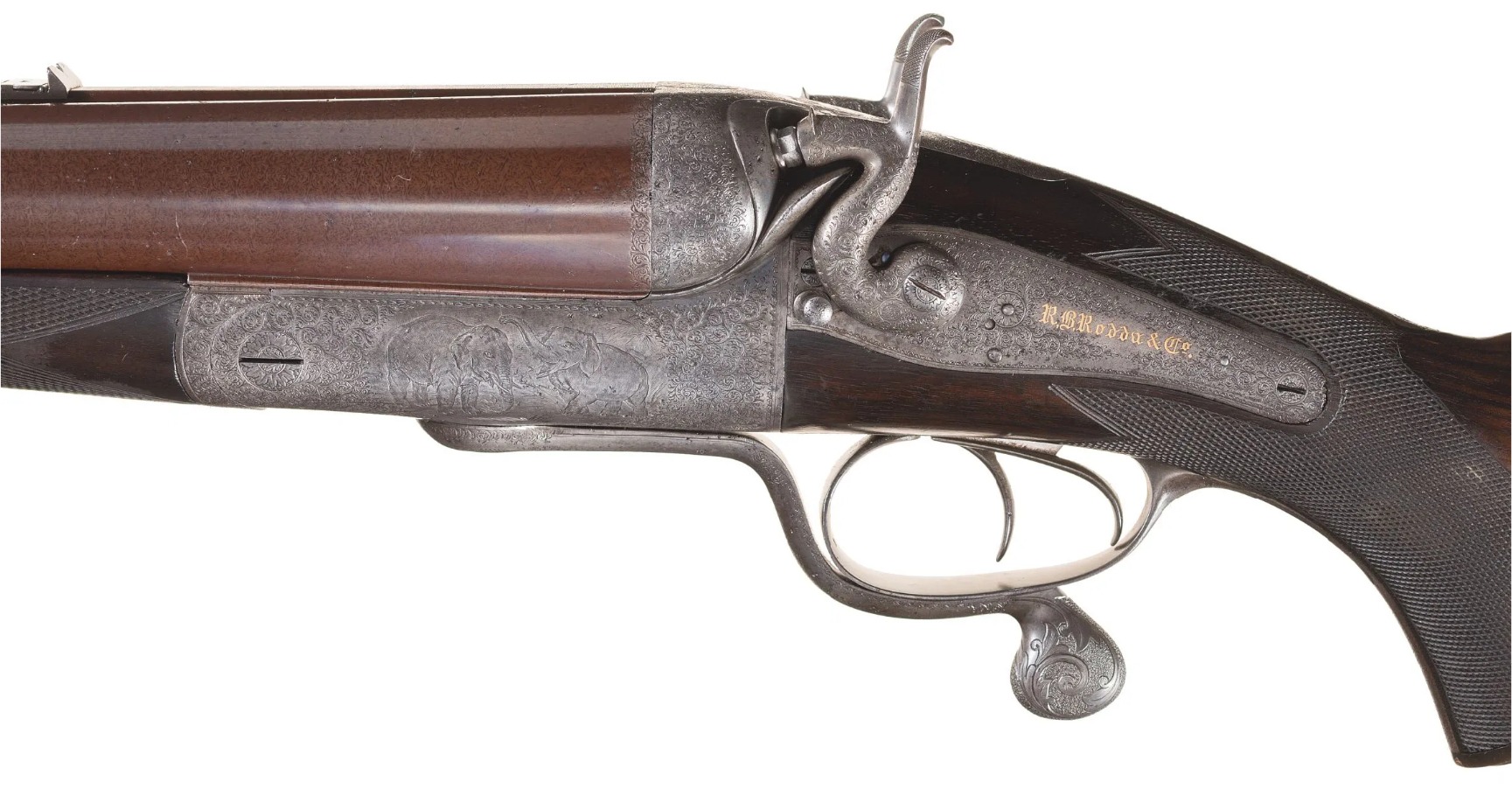 R.B. Rodda of London, Birmingham and Calcutta
R.B. Rodda are perhaps one of the less known British rifle and gunmakers, and in truth Rodda ceased making guns and rifles quite early in their history. Instead Rodda had their guns and rifles made by others in the British gun trade but had them branded with the Rodda company name, often in tasteful gold inlay on best quality guns as can be seen on this 4 bore rifle.

That Rodda did not make their own guns at this stage of the company's history does not mean that the guns they sold were of inferior quality, far from it. R.B. Rodda had their guns made by some of the best of the British gun trade, especially W.&C. Scott.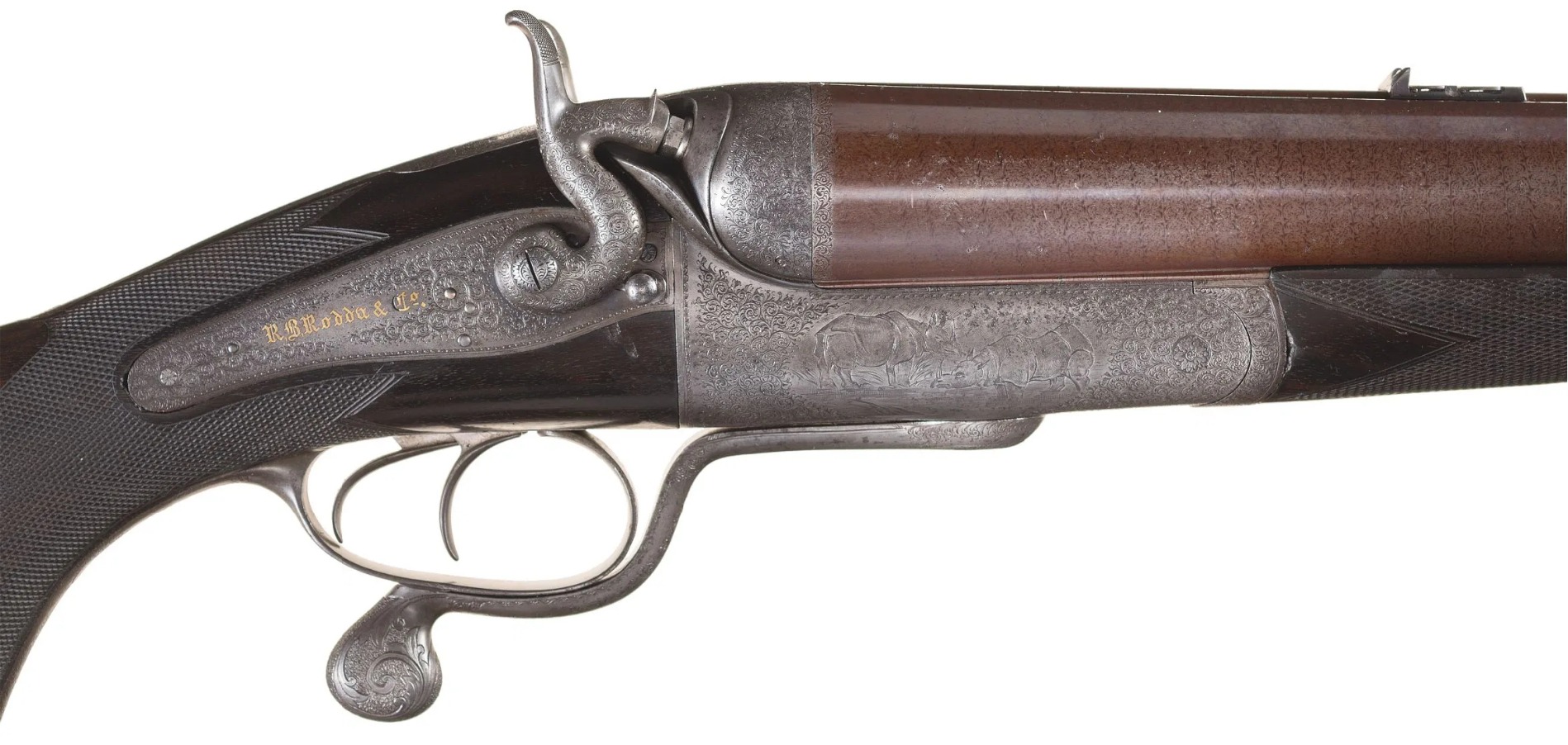 Rodda's Calcutta shop was located in Dalhousie Square, which had previously been known as Tank Square because of the presence of a large water tank there. They were a favorite shop for India's upper classes and royalty and some of the R.B. Rodda guns that turn up for sale nowadays once belonged to Indian royalty. This 4 bore double rifle however seems to feature engraving on an African theme so it may have been purchased from R.B. Rodda's London shop by someone intending to hunt elephant in Africa.

A 4 Bore Looking for a New Home
There comes a time when each one of us has to pass on the guns and rifles we've owned, and for John Ross that time has come for this R.B. Rodda double rifle that he took to Africa in 1983. So the rifle has been consigned to Rock Island Auction and will be offered for sale at their Premier Auction to be held over September 6th-8th, 2019. This rifle will be offered on September 8th.
Rock Island Auction describe the conditon of this rifle as follows: "Fine. The barrels retain 95% brown Damascus with loss at the muzzles and breech and some thinning to gray, and some areas of cleaned pitting. The remaining metal surfaces retain minute traces of case colors in the protected areas, otherwise faded to a smooth gray patina. There is some minor pitting. The engraving is crisp. The wood is also fine as lightly sanded with a repair near the upper tang, scattered handling evidence and crisp checkering overall. The case is very good with wear and retaining most of the trade label."

You will find the sale page with further details about this rifle if you click here.
The rifle comes with some accessories including lathe turned cartridge cases that use a .50BMG primer and a conical bullet mould: just the gear you will need to take this 4 bore R.B. Rodda for your own memory making trip to Africa.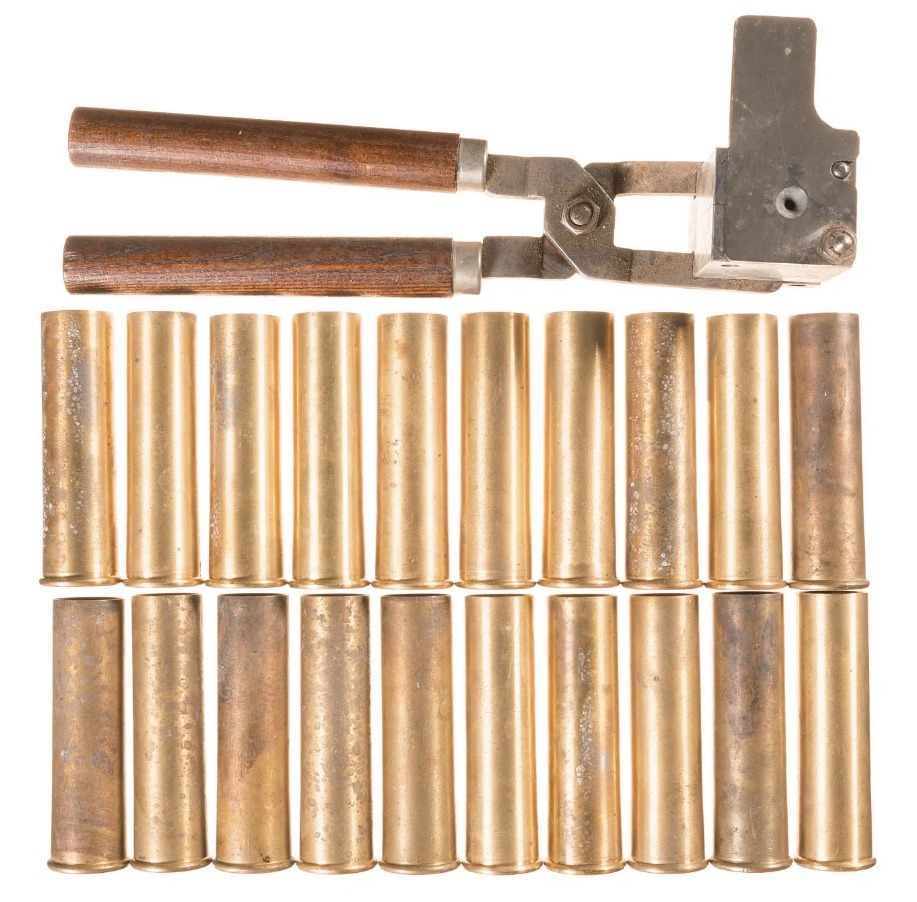 This rifle presents a rare opportunity to not only own one of the great rifles of the golden age of African hunting, but to take it shooting, even to take it back to Africa and experience in a very real sense something of what the sportsmen and professional hunters of the nineteenth century experienced.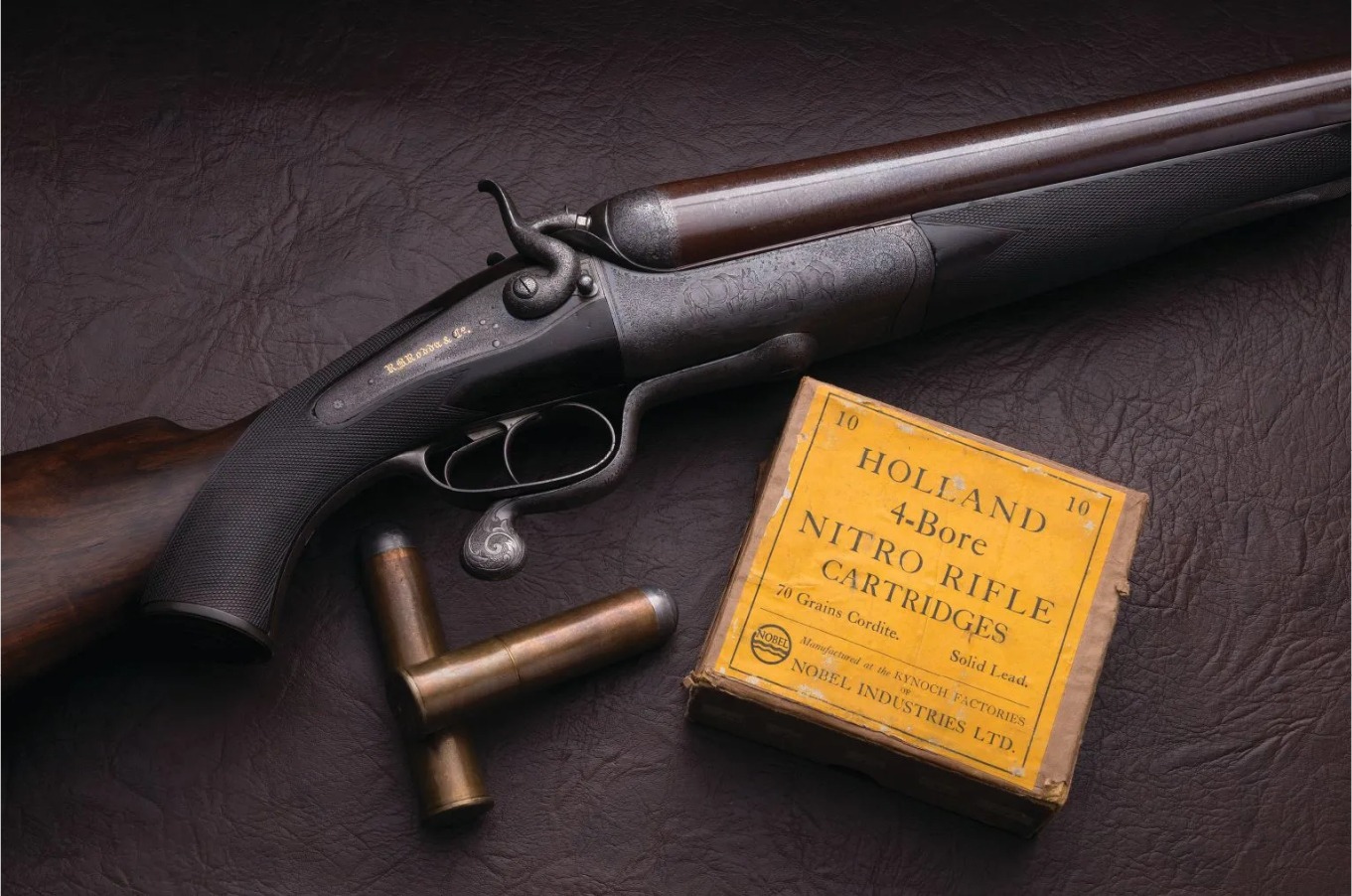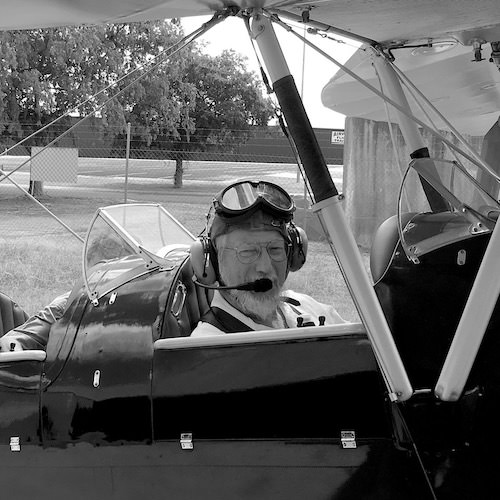 Jon Branch is the founder and senior editor of Revivaler and has written a significant number of articles for various publications including official Buying Guides for eBay, classic car articles for Hagerty, magazine articles for both the Australian Shooters Journal and the Australian Shooter, and he's a long time contributor to Silodrome.
Jon has done radio, television, magazine and newspaper interviews on various issues, and has traveled extensively, having lived in Britain, Australia, China and Hong Kong. His travels have taken him to Indonesia, Israel, Italy, Japan and a number of other countries. He has studied the Japanese sword arts and has a long history of involvement in the shooting sports, which has included authoring submissions to government on various firearms related issues and assisting in the design and establishment of shooting ranges.