At the Bonhams "Modern Sporting Guns" auction coming up in London, UK, on 2nd December there are four reasonably priced Mannlicher-Schönauer rifles on offer.
The first, and for some the cream of the crop is a Mannlicher-Schönauer MCA in 270 Winchester.

As you will see from the picture above the rifle has the traditional flag safety catch at the rear of the bolt, but it also has a tang safety much as one finds on a double barrelled shotgun. The open sights are set for 200 and 300 yards and the front sight has a hood. The rifle is mounted with a Pecar 4x rifle scope. Pecar rifle-scopes are not seen nowadays except on older rifles. The were excellent and a favourite of professional kangaroo shooters in Australia.
This rifle is expected to sell for around £300 – £500. It is an example of the preferred original Mannlicher-Schönauer action in a modern sporting rifle and would make an unbeatable deer stalking rifle.
You will find the Bonhams auction page for this rifle if you click here.
The second rifle on offer is one for the Mannlicher-Schönauer collector although this one can be reloaded for and brought into action. It is a beautiful continental style Mannlicher-Schönauer in 9.5×57, a cartridge with some British connections.

This rifle is made in the graceful pre-war style and features traditional continental double set triggers and an equally traditional Mannlicher style full stock. It has a steel butt plate and the 9.5x57mm is noted as a cartridge that will let you know in no uncertain terms when you press the trigger, recoil is firm, partly because of the bullet weight, and partly because of the lightweight rifles this cartridge was chambered in. That being said it is beautifully designed and made and will prove to be a delight to shoot.
 Cases can be made for the 9.5x57mm. For example you will find case forming dies if you click here; and the rifle comes with a set of the excellent RCBS loading dies. You will find historic and other information about this calibre on Wikipedia if you click here.
This is a rifle that will do well on deer and will be a near perfect wild boar rifle, combining balance and speed with a cartridge that spits out a sufficiently heavy bullet to deal with a mud encrusted wild pig.
The rifle is fitted with a Carl Zeiss Zielvier telescopic sight in quick detachable mounts. For me, this one is the cream of the crop, it is a traditional Mannlicher-Schönauer in every sense.
This rifle is expected to sell for around £800 – £1,200.
You will find the Bonhams auction page for this rifle if you click here.
The third rifle is one that will have many of the Mannlicher-Schönauer purists screaming "Philistine" yet this rifle is a testament to the fate of the ex military Mannlicher-Schönauer actions in the wake of World War II and the open minded ingenuity of those who bought them and modified them.

This rifle looks like it may have been re-built on either an ex military Mannlicher-Schönauer action, or from an older sporting rifle built on the action as was done by a number of British gunsmiths including Westley-Richards. It has a thumbhole stock which may or may not be your cup of tea. I personally think they are ugly as sin but actually quite comfortable to shoot. The wood in this rifle's stock is very attractive and the design is very straight so it is likely to be a comfortable and mild rifle to shoot. It is chambered for the .308 Winchester which is one of the most inherently accurate rifle cartridges ever created, and the cartridge and rifle will compliment each other beautifully. This is a rifle that would be perfect for hunting rifle target competition such as the Australian Field Rifle match (S.S.A.A.) in addition to being ideal for hunting.
It is fitted with a Zeiss Diatal – ZA 4×32, an excellent rifle-scope.
Expected price for this rifle is £200 – £300
You will find the Bonhams auction page for this rifle if you click here.
The fourth and final Mannlicher-Schönauer on offer in Bonhams Modern Sporting Guns auction is again, not a Mannlicher-Schönauer for the purists, but it is a Mannlicher-Schönauer that I have a soft spot for as I owned one for many years and it became my favourite rifle.

This rifle is a Mannlicher-Schönauer M72. It was not designed by Ritter von Mannlicher and its rotary magazine is not entirely according to Otto Schönauer's original design. It was however a serious attempt to create a modern Mannlicher-Schönauer that would have the aesthetic and functional appeal of the original Mannlicher-Schönauer rifles, but with a modern action somewhat similar to the American Weatherby, but better because the M72 featured a controlled feed action.
For those interested in more detail about the Mannlicher-Schönauer M72 you will find the Revivaler post we published on it if you click here.
This particular Mannlicher-Schönauer M72 is chambered for the .270 Winchester and is fitted with a Zeiss Diatal C 4×32 telescope-sight. It is the half stock version. These rifles feature an unusual wing safety, it's a safety catch I far prefer to any other, it's convenient, and very easy to verify by touch or by sight.
Expected price for this rifle is in the order of £300 – £500
You will find the Bonhams auction page if you click here.
So there you have it; four beautiful rifles and all at affordable prices. Whether you are a collector or a hunter, or both, there is something here for you.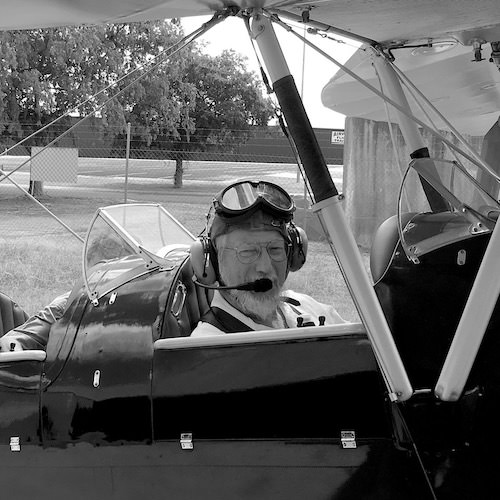 Jon Branch is the founder and senior editor of Revivaler and has written a significant number of articles for various publications including official Buying Guides for eBay, classic car articles for Hagerty, magazine articles for both the Australian Shooters Journal and the Australian Shooter, and he's a long time contributor to Silodrome.
Jon has done radio, television, magazine and newspaper interviews on various issues, and has traveled extensively, having lived in Britain, Australia, China and Hong Kong. His travels have taken him to Indonesia, Israel, Italy, Japan and a number of other countries. He has studied the Japanese sword arts and has a long history of involvement in the shooting sports, which has included authoring submissions to government on various firearms related issues and assisting in the design and establishment of shooting ranges.