The notion of a double rifle makes complete sense to me especially for a rifle that will be used against dangerous game. Double rifles are difficult to make, in part because the two barrels have to be regulated to shoot closely parallel to each other. To the best of my knowledge British rifle makers do not attempt to go above creating double barrel rifles, and make their doubles in the same calibre for both barrels. Over on the continent however things are different.
Especially in Germany and Austria combination guns are much more common, so common that during World War II some Luftwaffe air crew were supplied with a combination gun as a survival weapon. You will find one of these three barrelled drillings at Guns International if you click here. This particular drilling is of the common form with side by side 12 gauge double shotgun barrels above a single rifle barrel chambered for the European 9.3x74R cartridge. You will find a page of many more interesting combination guns on Guns International if you click here.
But there are more variations on the combination gun than the drilling. You will find a listing with diagrams on hallowellco.com if you click here.
The word "drilling" used to describe a three barrel combination gun comes from the German word "drei" which means three. So what then is a "vierling"? Its name comes from the German word for four and it means a four barrelled combination gun. The gun we are featuring in this post is a vierling with a 16 gauge shotgun barrel, and three rifle barrels each in a different calibre, a .22 Hornet, a 5.6x50R Magnum, and a 7x65R "Brenneke". I would have a few technical questions to ask about such a combination, starting with "how do you get three different rifle calibres to shoot to the same point of impact?" I haven't had the opportunity to experiment with a vierling of any description much less one that chambers three different calibres with three different trajectory curves. My thoughts are that the three barrels must be regulated at a set distance, and in order to get the .22 Hornet included that distance would need to be around 100 metres. As the vast majority of recreational hunting shots are taken at ranges up to around 120m-130m this would be a usable zeroed range.
That being said this looks to be a perfect combination gun for gentile meanderings where one might come across a rabbit, which could be handled by the shotgun barrel or .22 Hornet, or a small deer, which could be taken with the 5.6x50R Magnum, or a wild boar or red deer, for which the 7x65R would be the appropriate choice. It's a gun that makes sense in that sort of context.
All the three calibres are currently available, despite two of them being metric calibres that are perhaps not so common in the USA. You will find information on the 5.6x50R Magnum on Chuck Hawkes website if you click here; and we did a post on the 7x64mm and 7x65Rmm here on Revivaler which you will find if you click here. The 5.6x50R Magnum is listed by RWS in Germany. You will find their page if you click here. You will find their listing for the 7x65R if you click here; and the .22 Hornet if you click here.
This vierling would be a fascinating gun to use and experiment with.
Bonhams description of this vierling is as follows:
"A fine 16-bore / 7×65(R)mm / 5.6×50(Rem. Mag.) / .22(H) Vierling combination gun / rifle by Joseph Hambrush, no. 3351
Selective manual safety with chequered set-triggers, bolstered quadruple-grip action-body, the left lockplate carved depicting red hinds, hares and a hunter, the right lockplate with a red stag, a hind, a running boar and a hunter in the aim with a vierling, the underside carved-depicting a roe buck all in woodland settings, surrounded by best foliate-scrollwork, the highly-figured stock with palm-swell pistolgrip, horn pistolgrip-cap, sculpted cheek-piece, recoil-pad, the lower edge with sprung-trap for four cartridges (one 7x65mm, one 5.6×50(Rem. Mag.) two .22(H) cartridges) engraved with a fox in a natural setting, sling-swivels, the forend iron engraved Rodulf Krainer 04228/2742, the Bolher Super Blitz steel barrels with matt sight-rib enrgaved Joseph Hambrusch – Ferlach in gold, with open-sights and ramp-mounted bead-foresight, the scroll engraved breech-ends mounted with a Zeiss Diavari-Z 2.5-10x52T* telescope-sight in quickly-detachable pivot-mounts
Weight 10lb. 6oz. (including 'scope), 14in. pull (13⅜in. stock). 24¾in. barrels, approx. ⅝ choke, 2¾in. chamber, Austrian nitro proof"
I think Bonhams description may contain an error so it would be wise to check with them and/or look at the vierling prior to bidding on it. The reference to "5.6×50 Remington Magnum" may be an error and should be clarified. I think it more likely to be 5.6x50R Magnum where the R stands for "rimmed", not for Remington. In this post I have made that assumption and written accordingly.
If you are interested in this piece you will find the Bonhams auction page if you
click here
. The auction is scheduled for 2nd December 2015 in London, UK. Perfect timing for Christmas don't you think?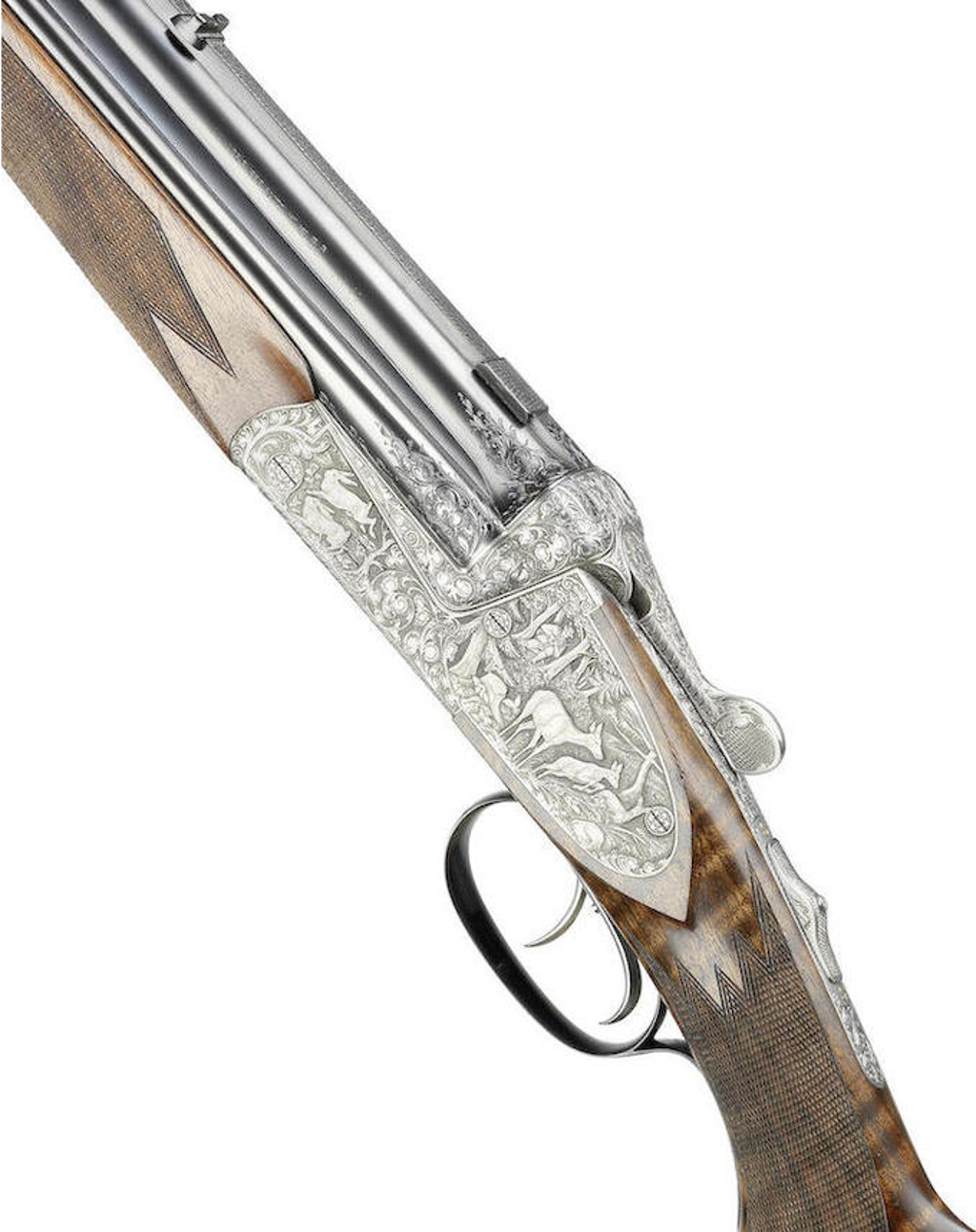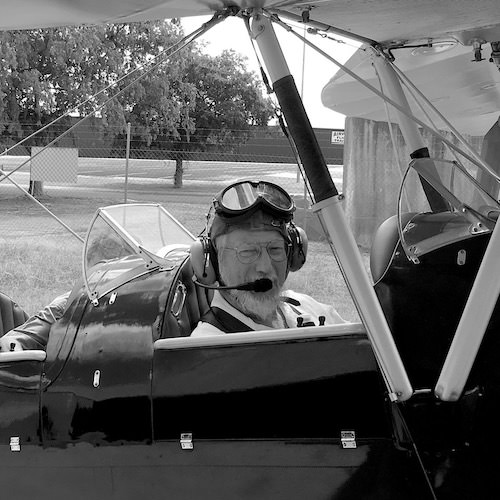 Jon Branch is the founder and senior editor of Revivaler and has written a significant number of articles for various publications including official Buying Guides for eBay, classic car articles for Hagerty, magazine articles for both the Australian Shooters Journal and the Australian Shooter, and he's a long time contributor to Silodrome.
Jon has done radio, television, magazine and newspaper interviews on various issues, and has traveled extensively, having lived in Britain, Australia, China and Hong Kong. His travels have taken him to Indonesia, Israel, Italy, Japan and a number of other countries. He has studied the Japanese sword arts and has a long history of involvement in the shooting sports, which has included authoring submissions to government on various firearms related issues and assisting in the design and establishment of shooting ranges.