Who was Winston Churchill's preferred gunmaker? Many will assume that he patronized gunmakers who made the best that the pre-war London gun trade could offer: and so names such as Purdey, Holland & Holland or Boss might come to mind. But Churchill was a keen and knowledgeable sporting shooter, and he was a man who used his guns a lot.
Winston Churchill's favored gunmaker was one whom many will not have heard of, unless they are familiar with the very top tier of British gunmakers: it was James Woodward & Sons of London.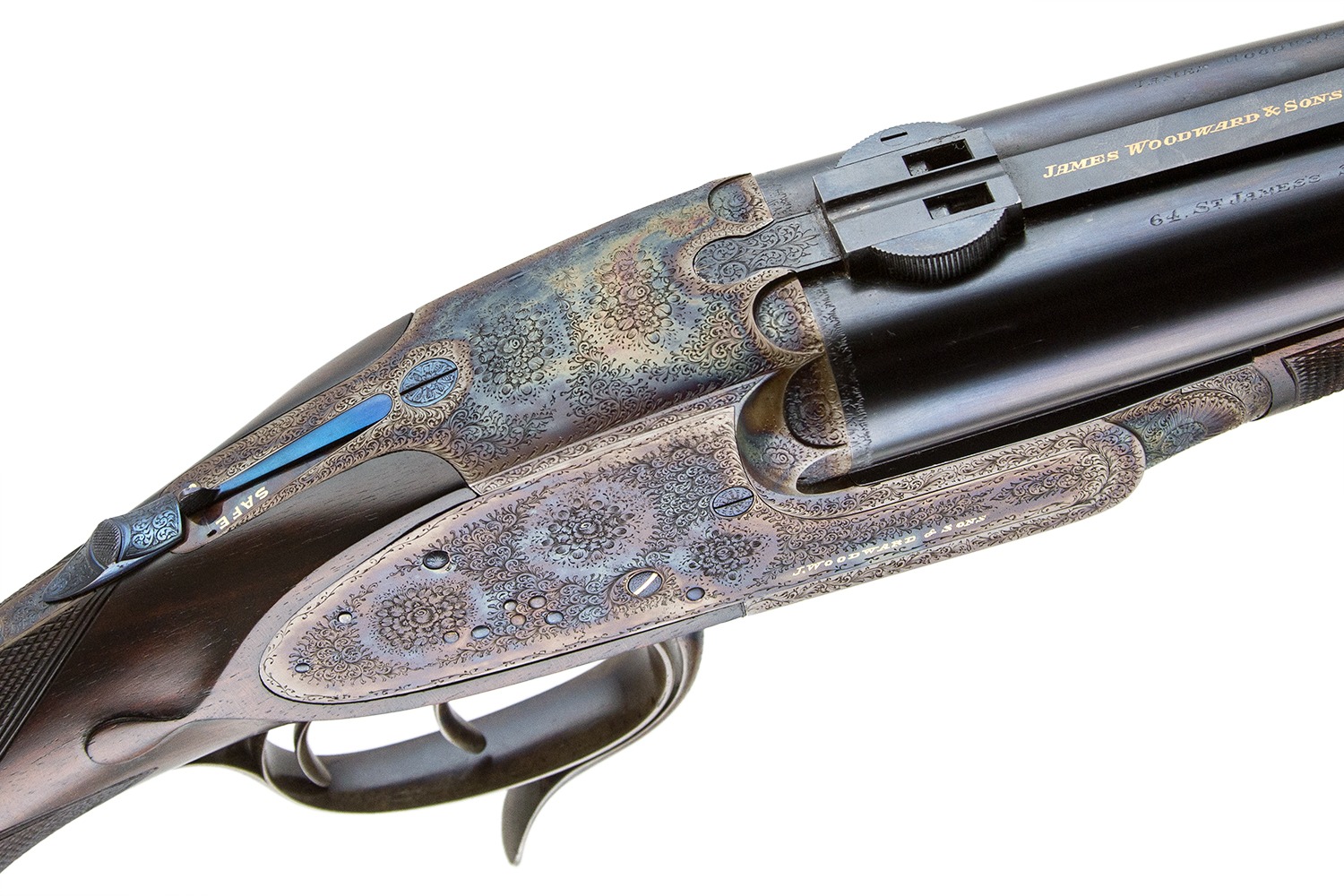 James Woodward was born in 1814, a century before the "Great War", and began an apprenticeship at the age of thirteen years with gunmaker Charles Moore. James applied himself to both learning his trade and to producing the best quality workmanship he could attain, and as a result of his conscientiousness he was promoted to the position of head finisher. In about 1844 James Woodward was made a partner and the business name was changed to Moore & Woodward: it was about this time that the company re-located to 64 St. James Street, London.
After Charles Moore retired in about 1851 James Woodward took over the business and brought in his sons to work with him. This timing is significant because 1851 was the year of Britain's Great Exhibition, an event that brought many of the great names in firearms development together to show and share their inventions. One of those visitors was an American named Horace Smith who was particularly interested in the work of Louis Flobert who had invented a rimfire cartridge. Horace Smith would return to the United States and with his partner Daniel Wesson would create their own "base-fire" cartridge. The "base-fire" would not be a success, but the rimfire and later centerfire certainly would: and Smith & Wesson would become an American household name as a maker of revolvers and pistols.
The Great Exhibition marks a great turning point in firearms development and this was the period in which the British gunmakers would embark on creating and perfecting the breech loading side-by-side double barrel gun and rifle. One of the leaders in that half century of development was James Woodward, with the help of his sons.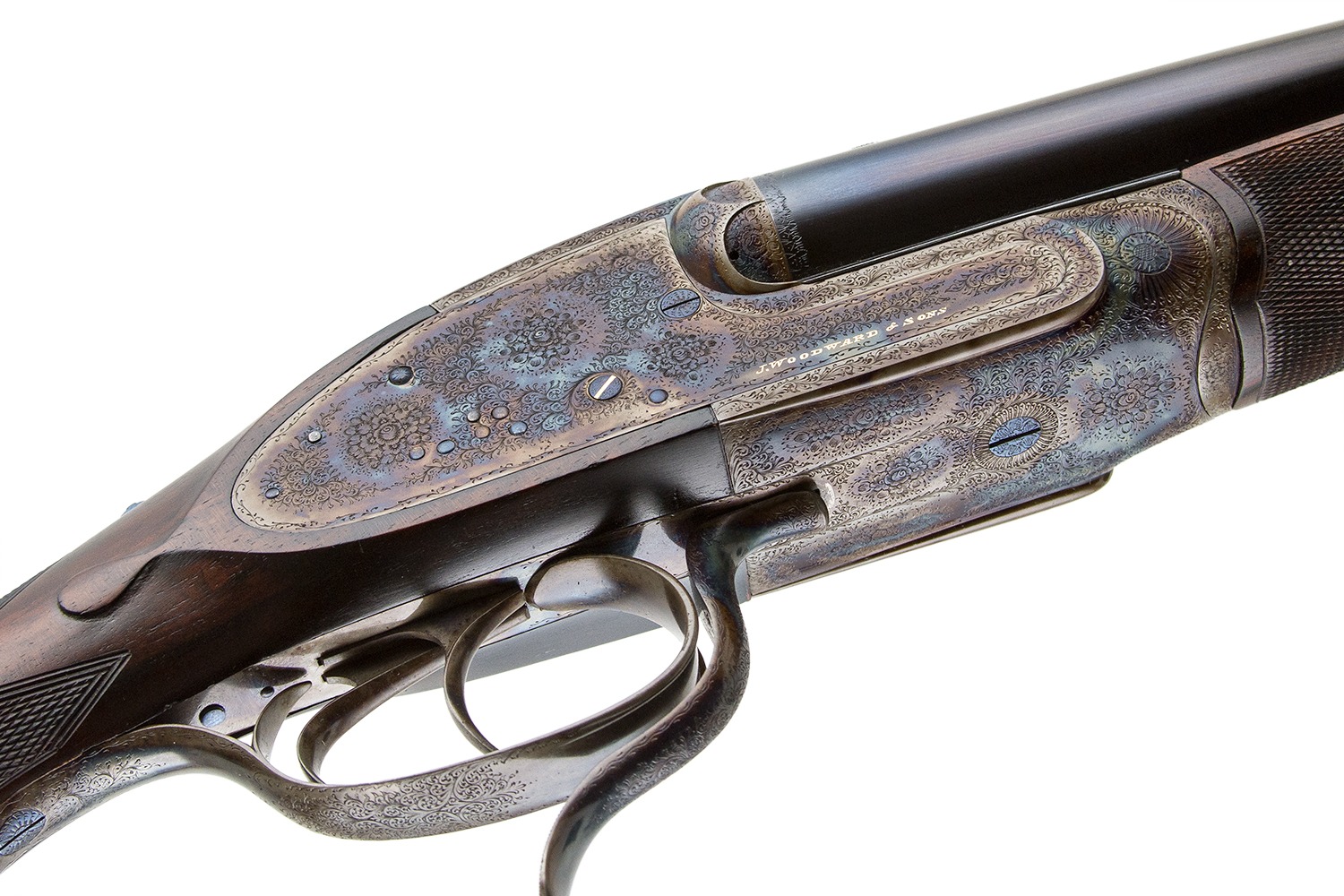 One of James Woodward's significant inventions was that of his "Automatic" side-by-side double barrel hammer shotgun. Many will not have heard of the Woodward "Automatic", also sometimes called the Woodward "Automaton". The term "automatic" has nothing to do with the gun being a self-loader. In those days when the external hammer gun was the norm sportsmen were keen to have someone invent a mechanism that would automatically cock the hammers when the gun was opened. This was important to British sportsmen and women because the most common shoots were those in which beaters would drive the birds in droves over the shooters: so the action was thick and fast: so fast that a shooter often had a loader standing behind him/her whose job it was to reload the gun. It was also the norm for a shooter to have two shotguns so they could pass the fired gun to the reloader with one hand and receive a loaded gun with the other.
Woodward's "Automatic" took the form of an under-lever double-gun. Dropping the lever cocked the external hammers and unlocked the action so it could be dropped open. The name "Automatic" continued to be used when Woodward began to use internal hammers.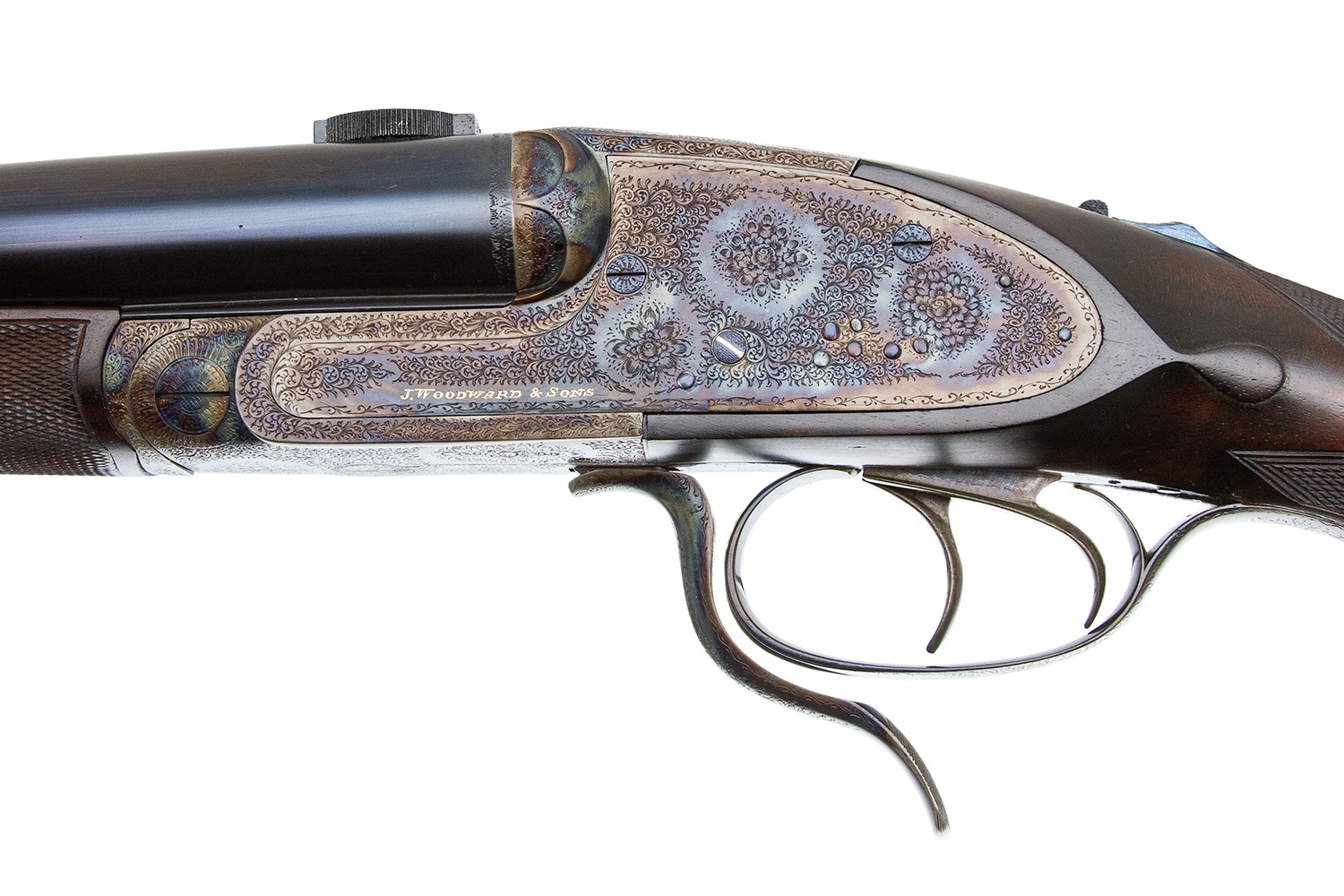 James Woodward continued to make both the "Automatic" style under-lever double guns and the more common top-lever, both in shotguns and also double rifles. Woodward's double rifles can be found chambered for black powder express and nitro express cartridges. Winston Churchill is believed to have used a Woodward .500 Nitro Express on his trip to Africa in 1909 when he was on an official visit as a government Minister of the Colonial Office. Information about this rifle is scarce and it disappears from Woodward's books in 1922 so we can presume it to have been sold or passed on to another owner. Whether it was an under-lever or top-lever action we don't know, although Churchill's pair of Woodward shotguns were top-lever. Churchill's shotguns were a gift from his cousin the Duke of Marlborough and were ordered in 1899 and delivered in 1902. Craftsmanship takes time and an approximately three year wait for a best gun would be considered perfectly usual.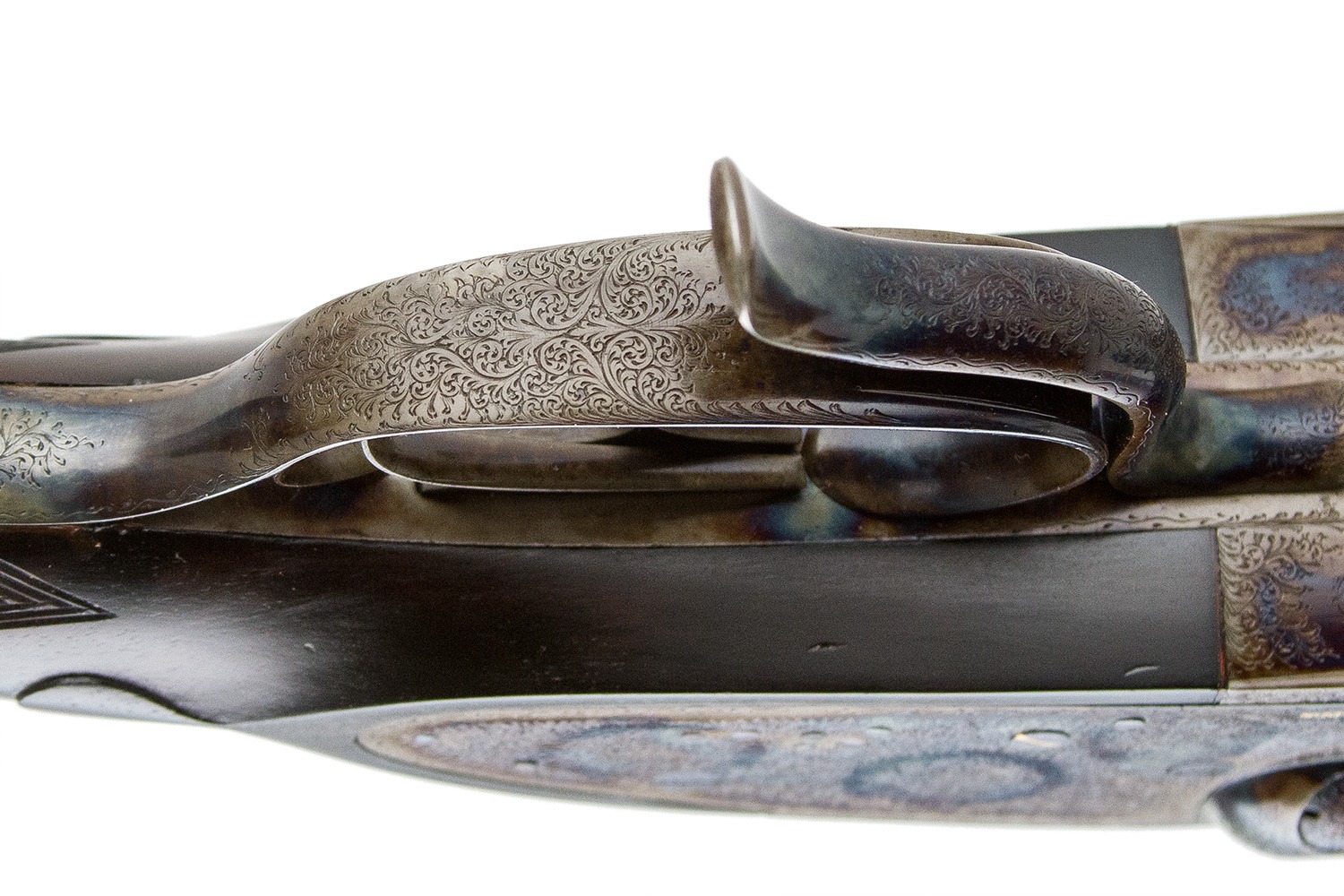 The pre-war nitro express double rifle we are featuring in this post is made using Woodward's under-lever action. The under-lever is different to operate by comparison with the more common top lever but it arguably offers some advantages. Back in the 19th century the most common British military rifle was the Martini-Henry, which employed an under-lever, and this was also a common sporting rifle action. Another British sporting rifle action was the Farquharson falling block, also using an under-lever: while single-shot rifles on under-lever break actions were also common. So an under-lever action on a double rifle or gun would feel instinctively familiar to a shooter familiar with the Martini, Farquharson, or similar.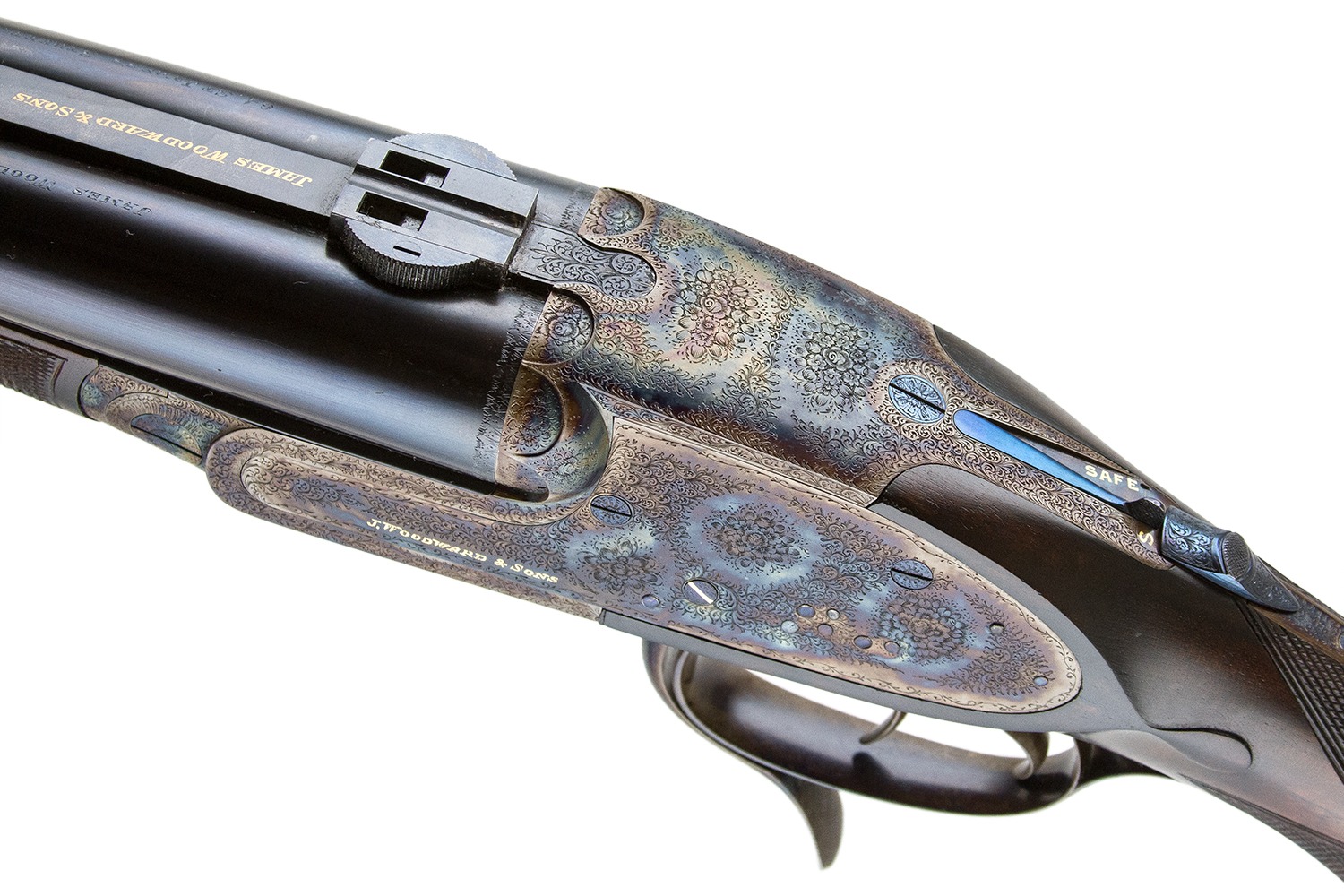 Another advantage of the Woodward under-lever double rifle or gun was that it kept the top of the action completely uncluttered.
The rifle featured in the photographs is a pre-war Woodward double rifle originally made in 450-400 3″ Nitro Express. The rifle has been completely re-finished by Chris Soyza and the quality of his work can be seen in the photographs of this delightful rifle. The rifle is fitted with a new set of barrels in the popular .470 Nitro Express, and it is also supplied with a Swarovski 1.25-4x riflescope in quick detachable mounts: so this is a valuable collector's item, but it is also a perfectly practical big game rifle.
This rifle is advertised for sale by Steve Barnett Fine Guns and you will find the sale page with more information if you click here.
If you are interested in Winston Churchill's guns you will find an excellent article at "The Field" if you click here.
There is also a very good article on James Woodward's "Vertical Double" under-over shotgun at Gray's Sporting Journal which you'll find if you click here.
Meanwhile, if you are going through your "old gun" cabinet and come across something by James Woodward you'll know you've discovered one of Britain's "Best guns".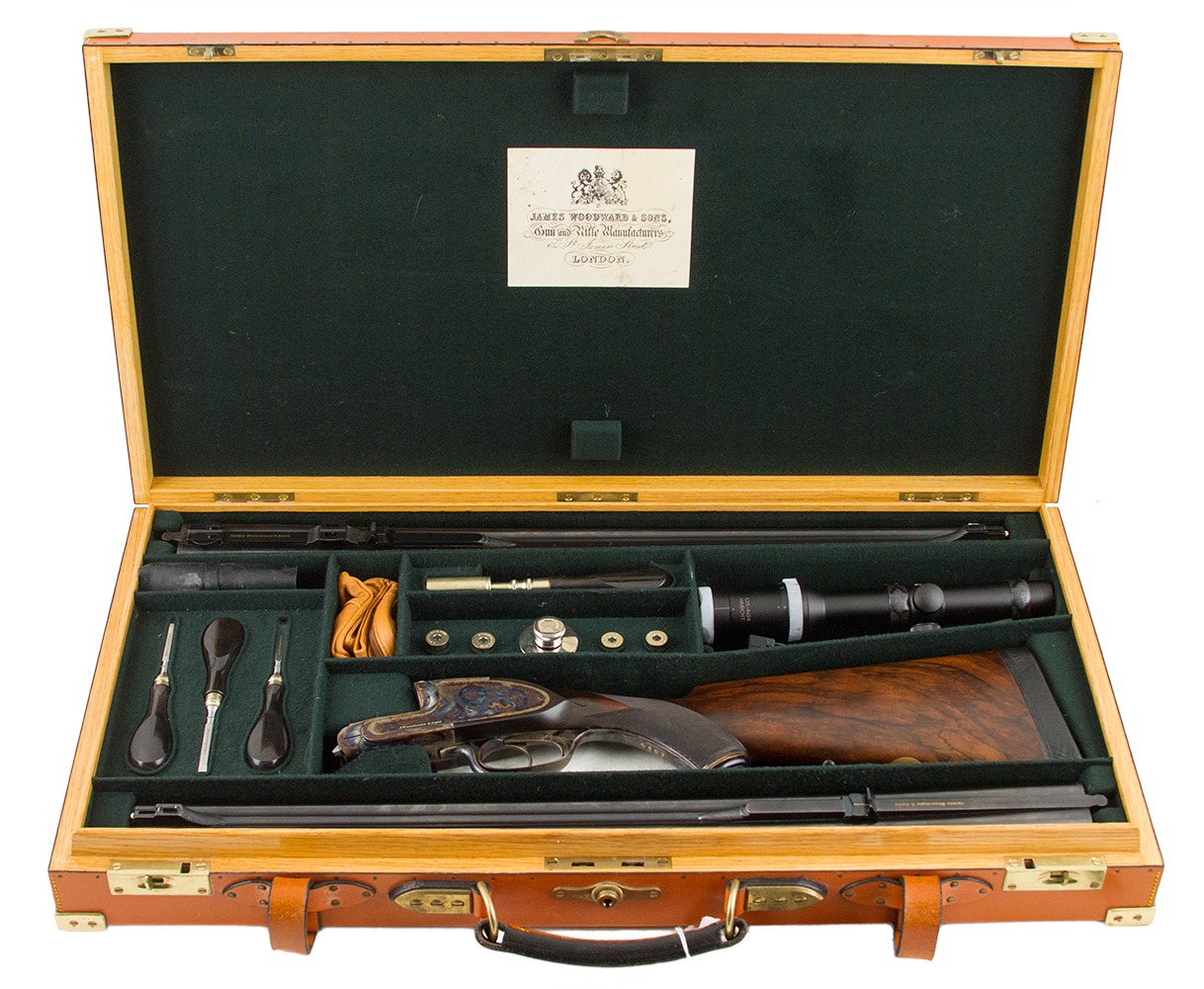 Picture Credits: All pictures courtesy Steve Barnett Fine Guns.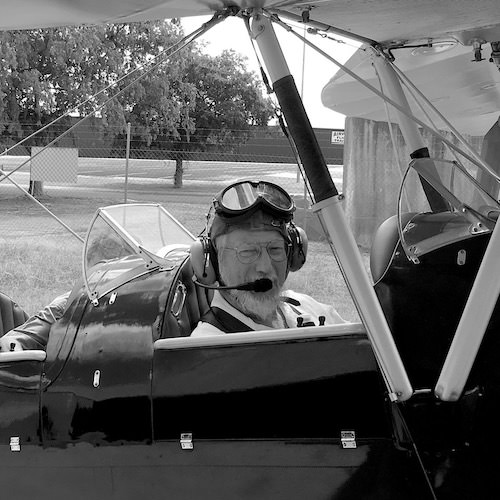 Jon Branch is the founder and senior editor of Revivaler and has written a significant number of articles for various publications including official Buying Guides for eBay, classic car articles for Hagerty, magazine articles for both the Australian Shooters Journal and the Australian Shooter, and he's a long time contributor to Silodrome.
Jon has done radio, television, magazine and newspaper interviews on various issues, and has traveled extensively, having lived in Britain, Australia, China and Hong Kong. His travels have taken him to Indonesia, Israel, Italy, Japan and a number of other countries. He has studied the Japanese sword arts and has a long history of involvement in the shooting sports, which has included authoring submissions to government on various firearms related issues and assisting in the design and establishment of shooting ranges.