Having been originally educated in an English boys school and thence to college I developed a passion for books, but I don't read fiction.  Add to that one part of the world I've been blessed with the opportunity to live in and travel extensively in has been Asia. But I also love rifles and hunting, and one of my few regrets has been not only that I have not yet had the opportunity to travel in Central Asia but also that I have not yet been able to travel there with a rifle to hunt wild sheep. How did this as yet unfulfilled desire to travel and hunt in some of the most remote and beautiful country on earth happen to get sown in my mind? I made the mistake of reading hunting books written by those who were blessed with both the opportunity and the resources to make the journey. Make no mistake, books are dangerous things, they place in your mind ideas for adventures.
Classic hunting books take us on a journey into a past, lost world, and allow us to share in adventures that perhaps we will want to add to our own life's "bucket list". Some of the experiences told about have become impossible because of politics and the way the world has changed. But a lot of these hunting adventures are still possible, and the stories of what has been accomplished in the past gets us thinking about what we might want to attempt.
Sport and Travel in Both Tibets
In looking at a few of these books my English boys school education tells me that it should be a case of "ladies first". Were there any women who attempted solo big game hunting expeditions? Indeed there was one. She was Lady Catherine Minna Jenkins and she was already an experienced big game huntress with no less than eight tigers to her credit when she embarked on a journey from India to Tibet. Her Shikari, Nibra, thought she looked far too thin and weak for such a journey, she would prove him wrong.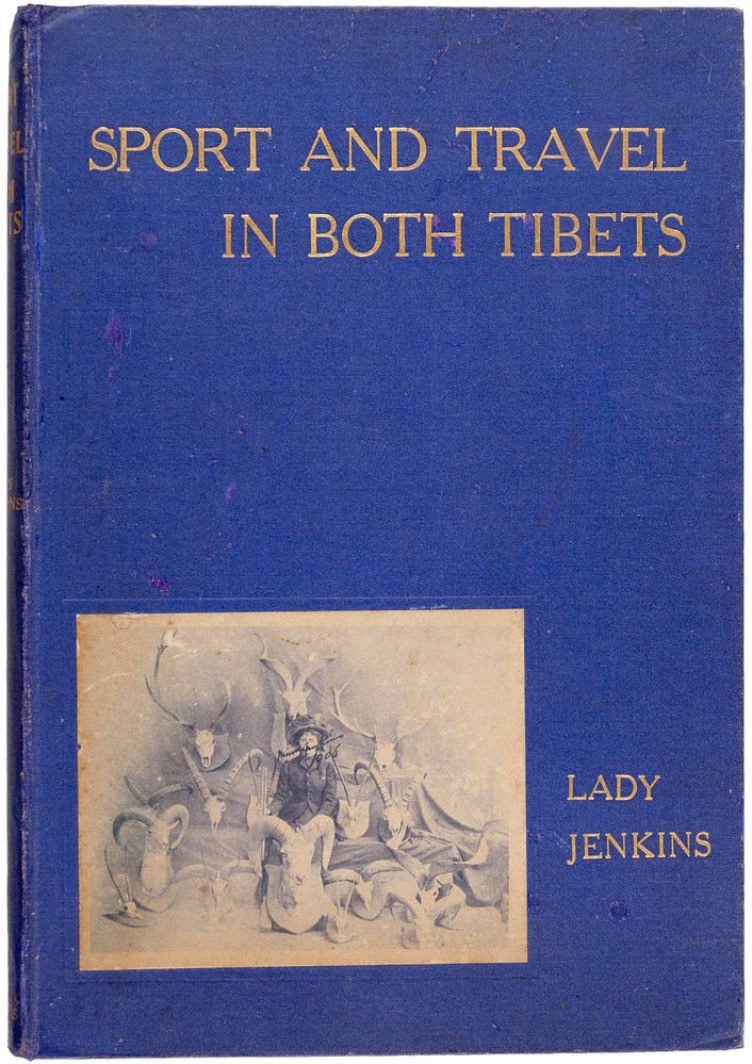 You will find an original copy of Lady Jenkins book "Sport and Travel in Both Tibets" for sale at Henry Sotheran's bookshop if you click here.
You can also find an original copy of this book and a number of others at Hunter Books if you click here.
There is a restored re-print of this book on Amazon if you click here.
There is also a FREE COPY available for download at Pahar, the "Mountains of Central Asia Digital Dataset" website if you click here.
The Great Arc of the Wild Sheep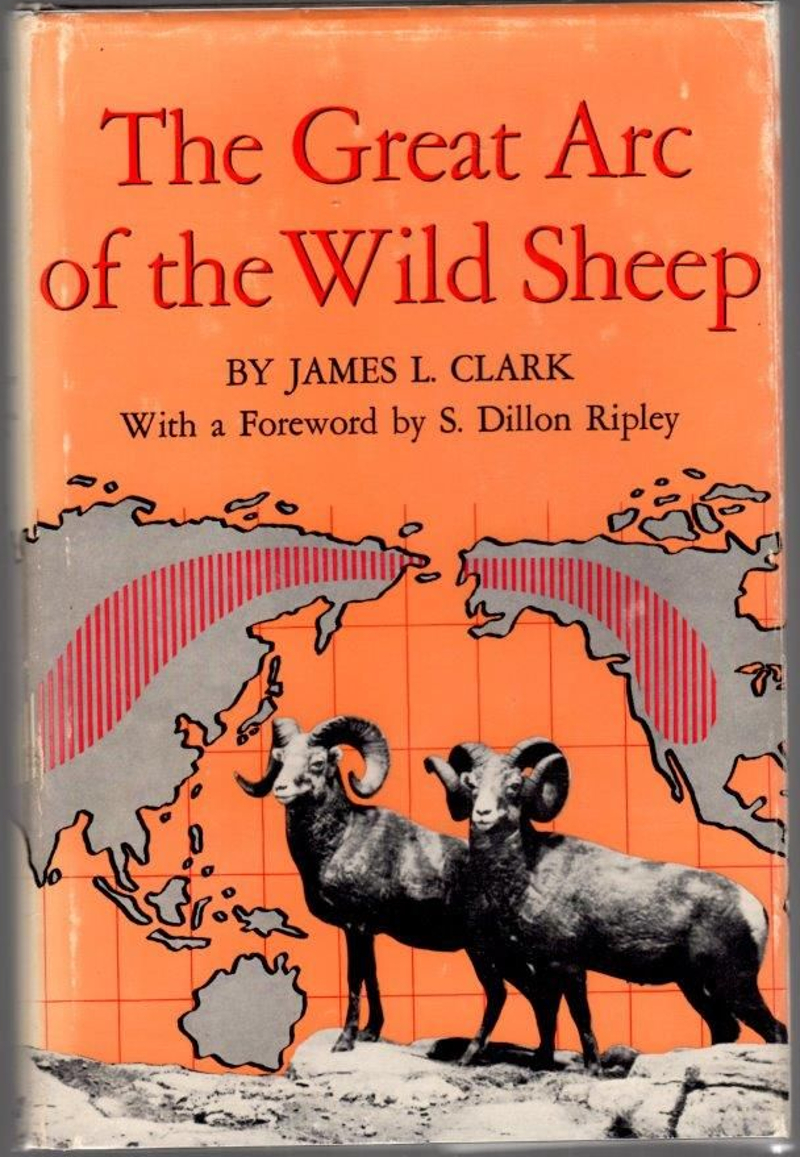 "The Great Arc of the Wild Sheep" by James L. Clarke is a definitive study of the wild sheep that inhabit the mountainous arc that stretches from the Himalayas and into Central Asia and thence through Alaska and the Rockies of Canada and the United States. If you are a sheep hunter who wants to deepen his/her understanding of these animals, or if you are an aspiring sheep hunter this is an excellent read. The publisher's note for the Safari Press re-print says "This reprint from Safari Press is the most complete work ever done on all the species and subspecies of the wild sheep of the world. Clark traveled to Asia, Wyoming, Alberta, British Columbia, Alaska, and Africa on hunting and collecting expeditions for the wild sheep of the world. He was a longtime taxidermist for the Museum of Natural History in New York and an accomplished biologist; all the information he collected over a lifetime of research is here in this book. All the sheep of the world are listed with descriptions, distribution maps, and photos. Includes many hunting stories for rare and unusual species. A fantastic work on sheep hunting and identification, which is likely never to be surpassed."
You will find an original copy of this book at Hunter Books if you click here.
You will find original copies and re-prints at Amazon if you click here.
Wind, Dust and Snow I and II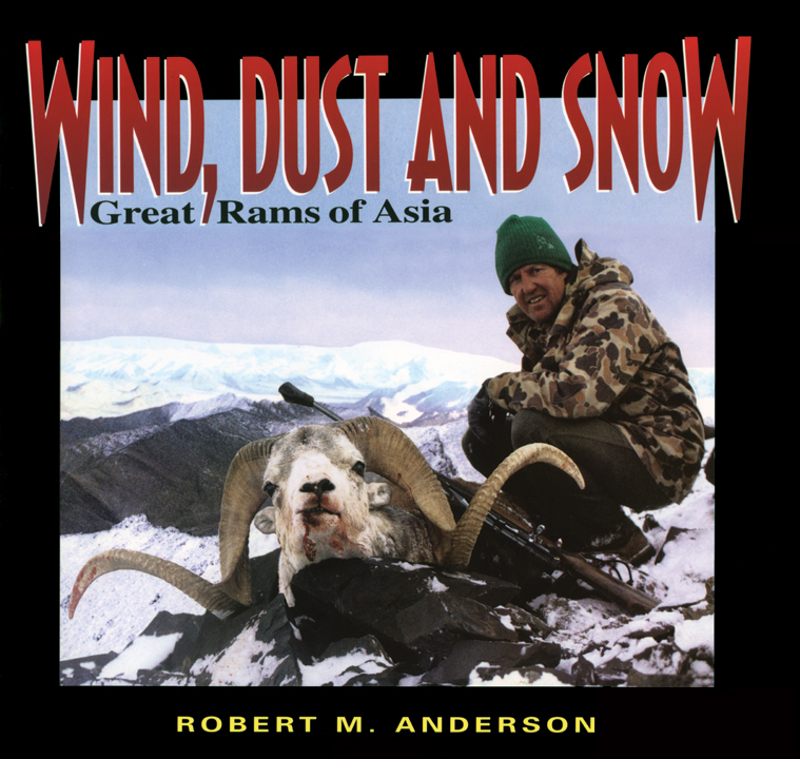 Robert Anderson is one of those people who have been blessed with a number of opportunities to travel to Central Asia and hunt the legendary wild sheep species there. This modern adventurer's tales and insights are a great resource for those planning to make the journey also. These are inspiring books that will inspire you to add sheep hunting in Central Asia to your personal "bucket list".
Trophy Hunter in Asia
Elgin Gates "Trophy Hunter in Asia" is the book that got me thinking about travel to Central Asia preferably with rifle in hand and trophy caping knives in back pack. This book is an absorbing read with good illustrations. Much of what Elgin Gates did would not be possible nowadays, but some of his journeys and experiences can still be accomplished.
You can find "Trophy Hunter in Asia" at Amazon if you click here.
These are a few of the books on hunting in Central Asia. If you are thinking about the best place to start reading then Robert Anderson's books are probably your best starting point.
If you are looking for the exhaustive bibliography on this subject then Ken Czech and Raul Valdez "An Annotated Bibliography of Books Related to Hunting The Wild Sheep and Goats of the World" is the book you get so you can pick and choose the books to read.
You'll find this bibliography at Hunter Books if you click here.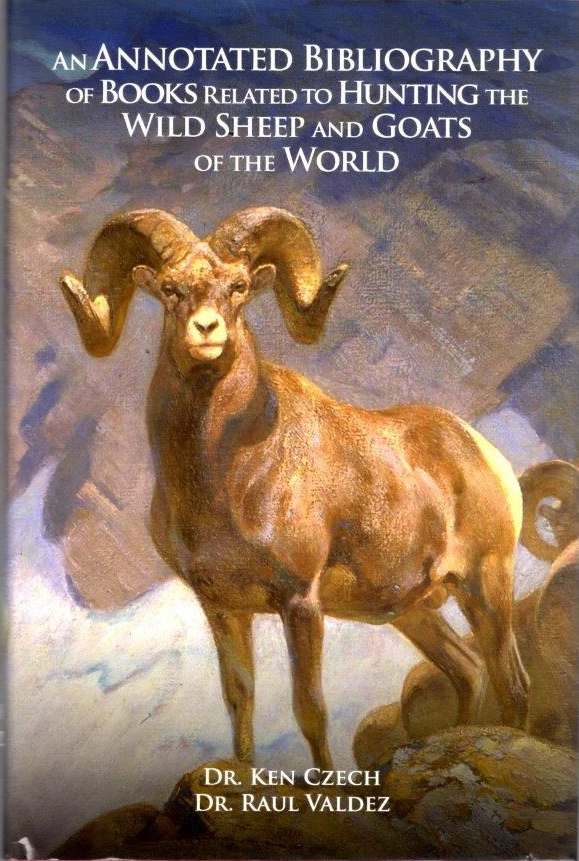 Those who wish to travel to the world's remote and mountainous places to hunt are a particular breed. Something like those who want to climb Everest, except I suspect they are people with even more imagination.
There's one hunter's story on Hunt Forever which might serve to provide a bit of insight into the attraction. You'll find it if you click here.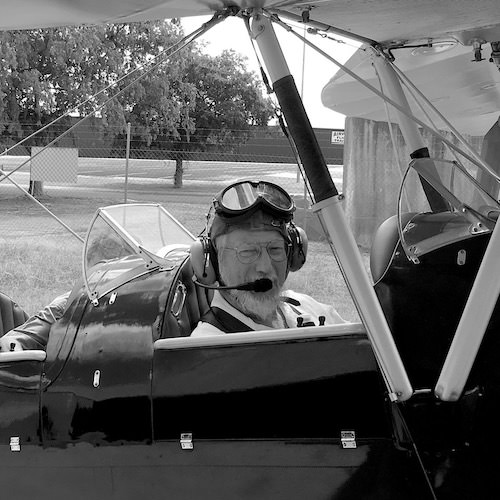 Jon Branch is the founder and senior editor of Revivaler and has written a significant number of articles for various publications including official Buying Guides for eBay, classic car articles for Hagerty, magazine articles for both the Australian Shooters Journal and the Australian Shooter, and he's a long time contributor to Silodrome.
Jon has done radio, television, magazine and newspaper interviews on various issues, and has traveled extensively, having lived in Britain, Australia, China and Hong Kong. His travels have taken him to Indonesia, Israel, Italy, Japan and a number of other countries. He has studied the Japanese sword arts and has a long history of involvement in the shooting sports, which has included authoring submissions to government on various firearms related issues and assisting in the design and establishment of shooting ranges.