If you've ever wondered where Sir William Lyons of Jaguar got the inspiration for his Jaguar XK120 show car then it is worth having a look at the Talbot-Lago T150-C SS 'Goutte d'Eau' Coupé of the mid-late thirties. This archetypal art deco masterpiece by Figoni et Falaschi was and still is an inspiring work of automotive art and, although we don't know for sure that Sir William Lyons or anyone on his design team had ever seen one of these cars, yet the later post-war Jaguar XK120 show car certainly looks to have some of the same character.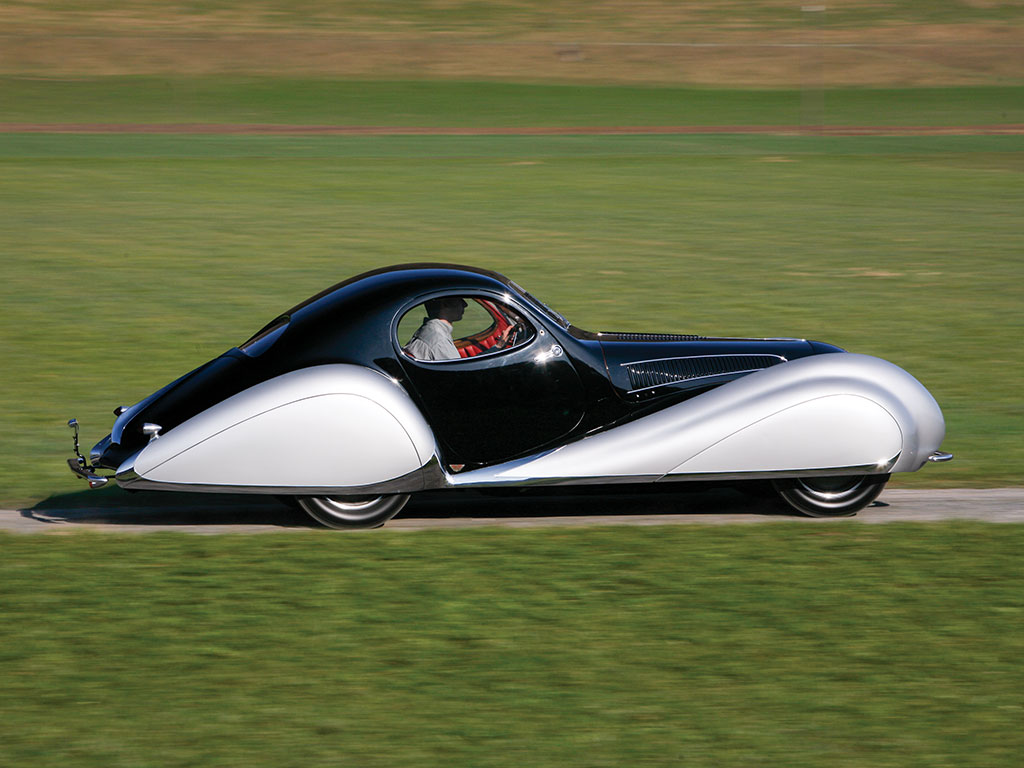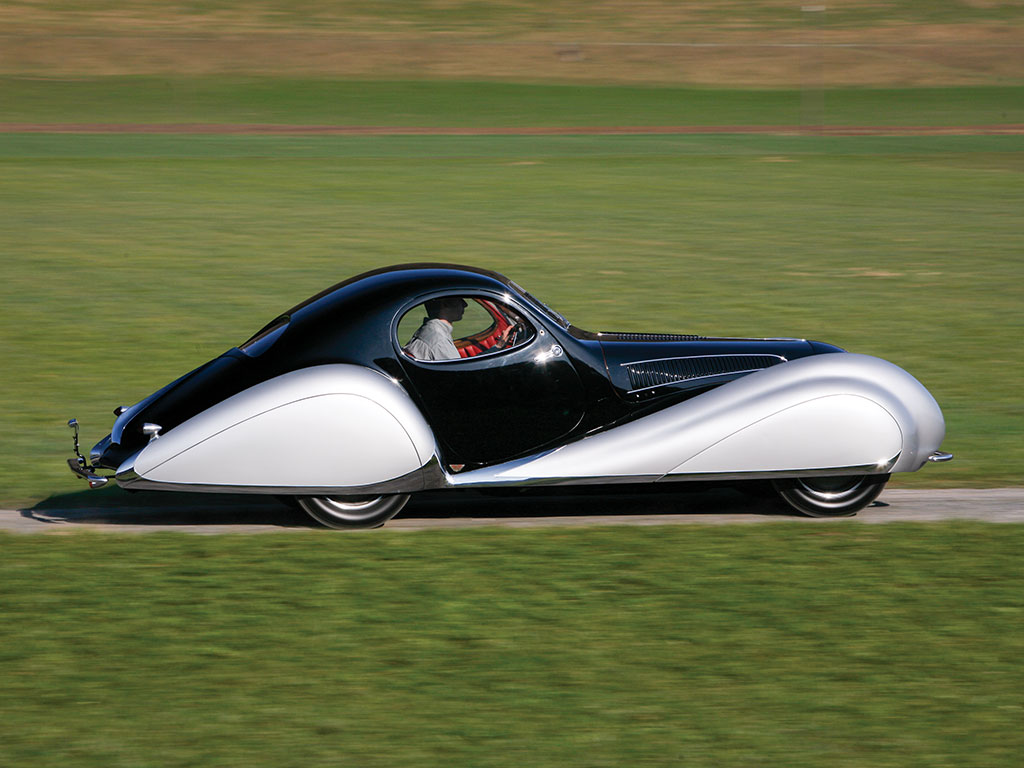 The Figoni et Falaschi coachbuilding company began in 1935 when Giuseppe Figoni, who was already an established and respected Parisian coachbuilder, teamed up with Italian businessman Ovidio Falaschi. Giuseppe Figoni was a gifted designer and builder and with Ovidio Falaschi managing the the business affairs of the company he was able to fully devote himself to the art of automotive design and coach-building. His first commission for his new company was to build the coachwork for a Delahaye 135 S "Court" Competition Coupé for gentleman racing driver Jean Tremoulet who later teamed up with co-driver Eugene Chaboud and in an open Delahaye 135 S they would win the 24 Hours Le Mans. Jean Tremoulet's "Water Drop" styled Figoni et Falaschi Delahaye 135 S "Court" Competition Coupé would later be sold to French racing driver Albert Perrot and later still to Eugene Chaboud. So the car remained in the ownership of that small group of friends.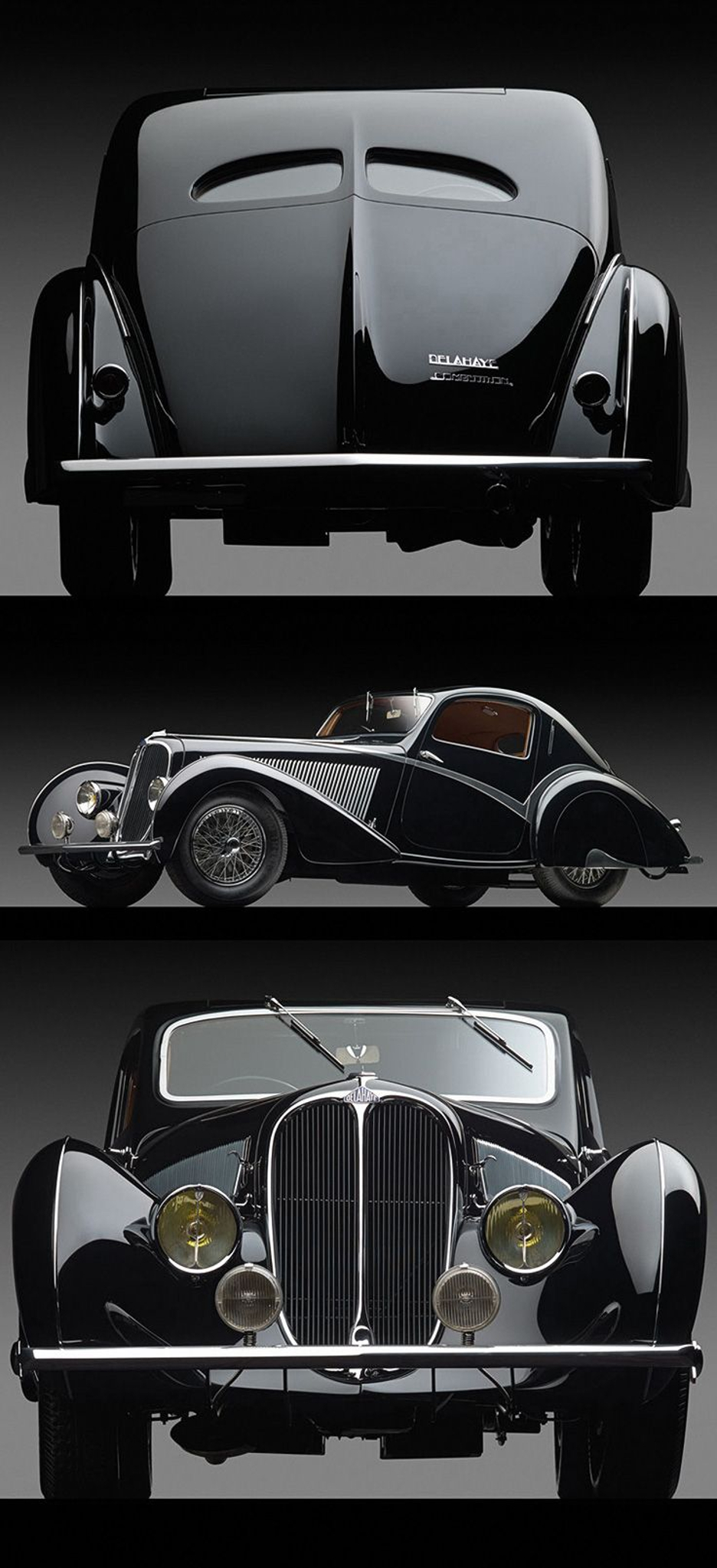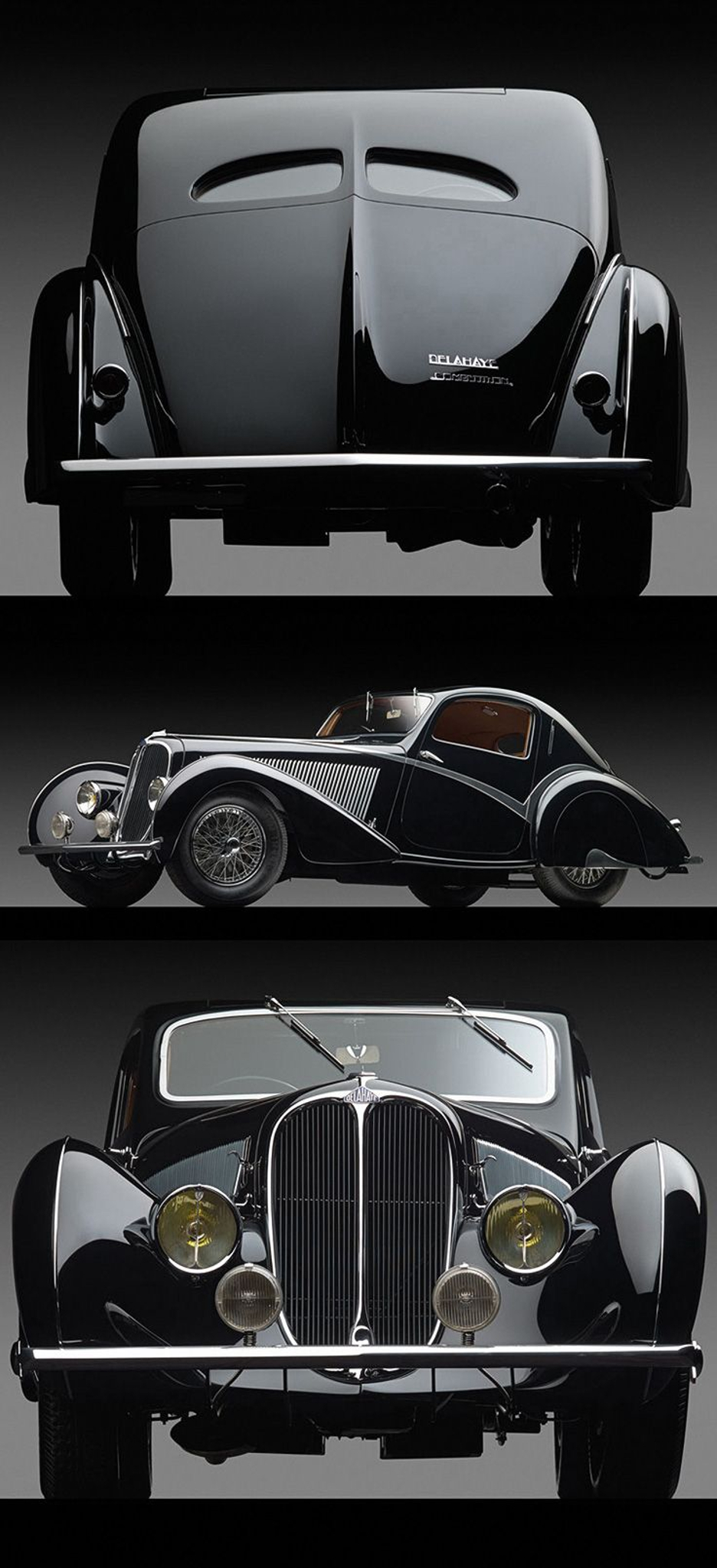 Giuseppe Figoni's design for Jean Tremoulet's Delahaye was a beautiful work of art but was also on the conservative side. For his second creation he allowed his creativity free flow working on a Talbot-Lago T150-C SS chassis he created his "Water Drop" (French "Goutte d'Eau") coachwork that was not at all conservative.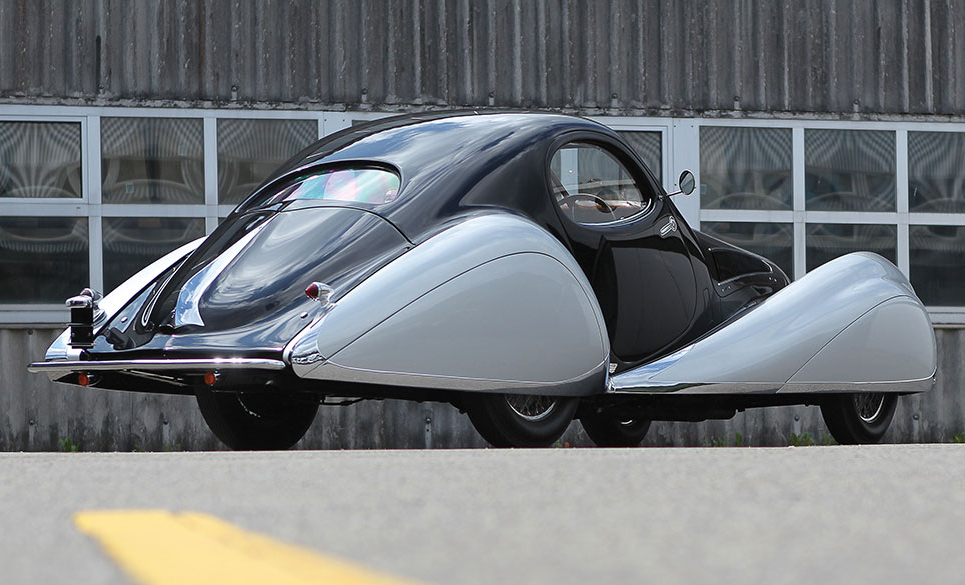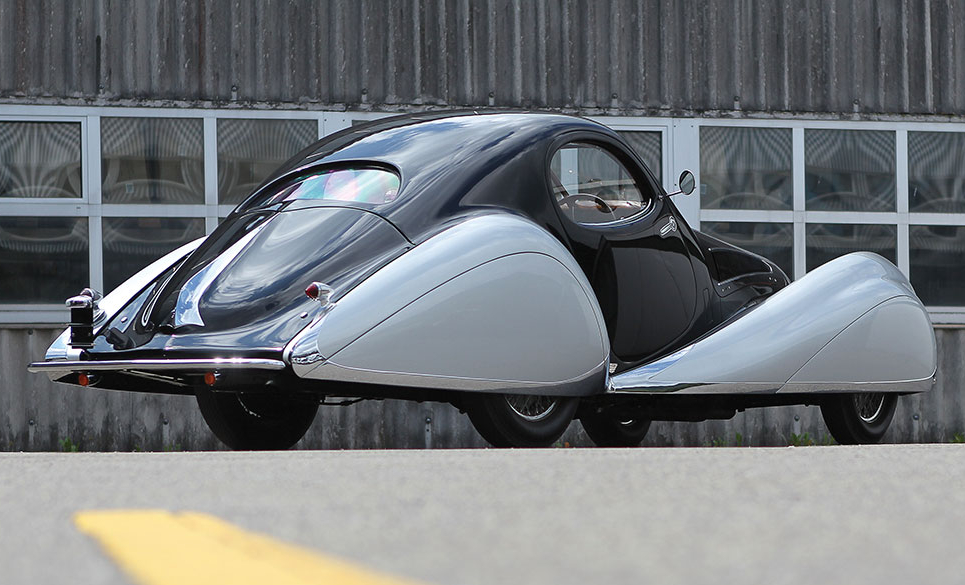 Giuseppe Figoni's work for the Talbot-Lago T150-C SS was commissioned in 1936 by non other than Antonio Lago himself. Lago was an engineer and businessman working to resurrect the Talbot marque in his newly formed Talbot-Lago company. What he wanted was coachwork on his cars that would attract the admiration needed to persuade customers to open their wallets to him. Giuseppe Figoni therefore had a brief that told him to create something extraordinary and he filled that brief to perfection.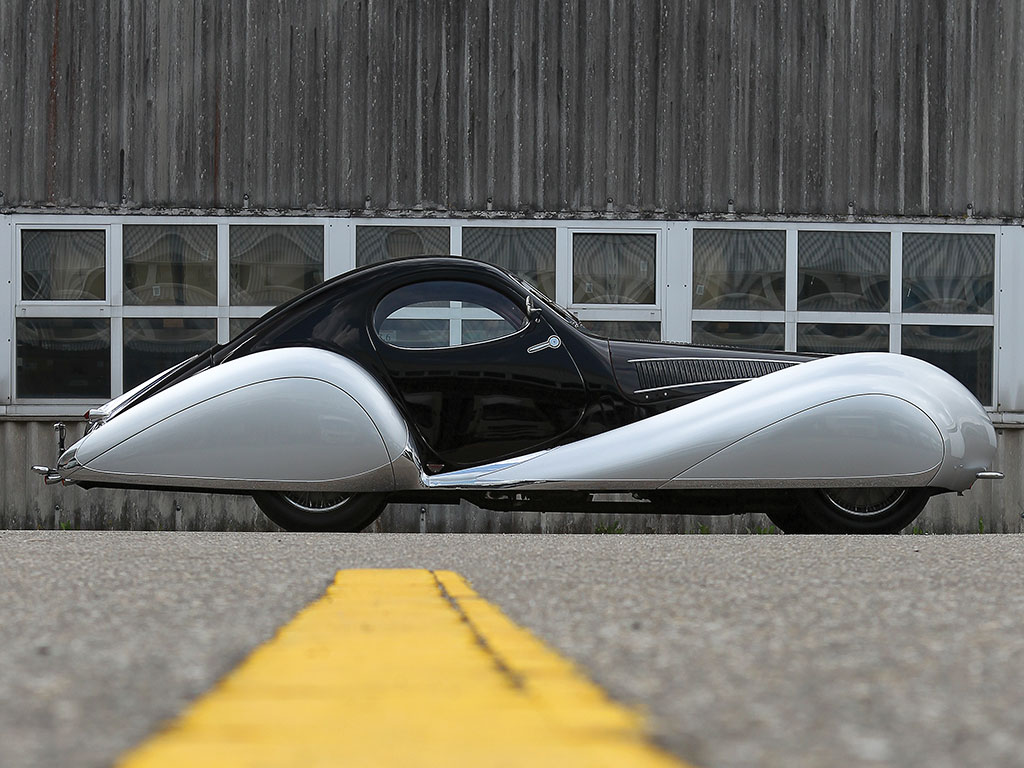 The "Water Drop" coachwork from Figoni et Falaschi was used on Antonio Lago's T150-C SS chassis. The Lago SS was the top of the line Talbot-Lago. To create the SS Antonio Lago increased the capacity of the six cylinder OHV Talbot engine to 3996cc and made it a race bred sports car engine in a high state of tune right down to its triple Stromberg carburettors. The high compression engine produced 140bhp and had hemispherical combustion chambers. The transmission was the much admired Wilson pre-selector gearbox. Front suspension was independent whilst at the rear was a transverse leaf spring, leaf spring and live axle. Brakes were drums on all four wheels. So the Talbot-Lago T150-C SS 'Goutte d'Eau' Coupé was not just a pretty car, she was a car that possessed serious performance.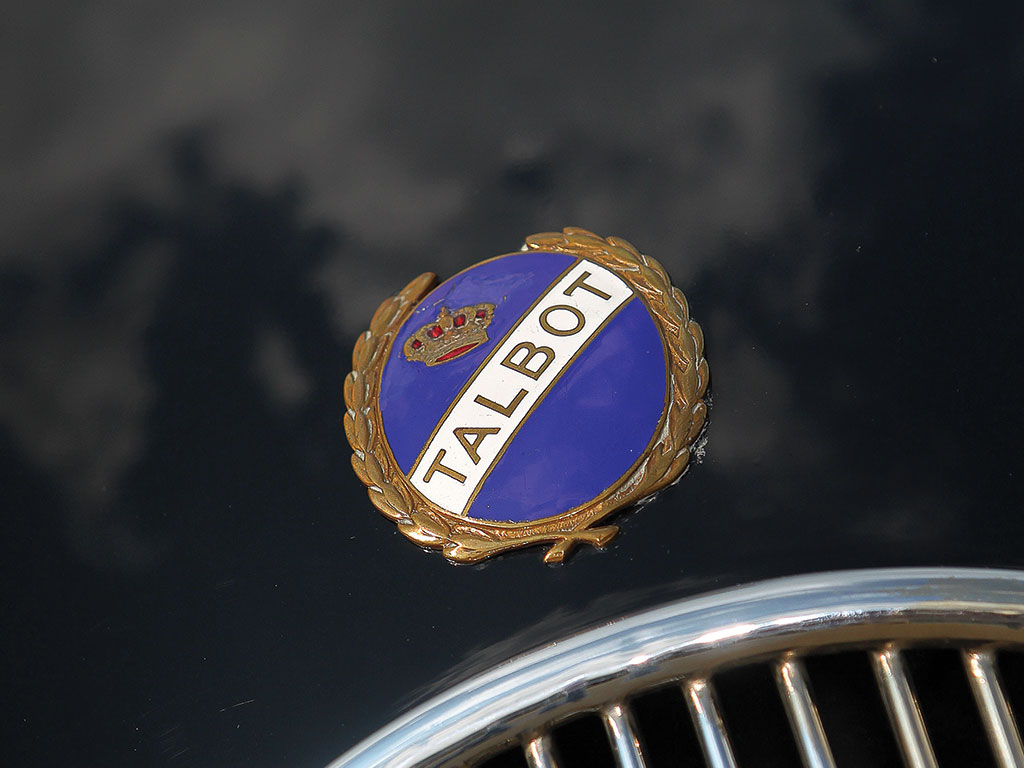 The crowning glory of the Figoni et Falaschi T150-C SS Coupés was their nitrocellulose lacquer paintwork that enabled the creation of metal flake colors, and the cars were often painted in two or three colors to enhance their looks. The interiors were beautiful combinations of leather and wood.
There were only sixteen Talbot-Lago T150-C SS 'Goutte d'Eau' Coupés made in two series by Figoni et Falaschi and the car in our pictures is chassis number 90110. These cars were built during a time when there was an exclusive agreement between Antonio Lago and Figoni et Falaschi. The Talbot-Lago T150-C SS 'Goutte d'Eau' Coupé in our pictures is coming up for sale by RM Sotheby's at their Villa Erba auction to be held on 27th May 2017.
You will find the sale page for this car if you click here.
This sale represents an opportunity to acquire a rare icon of thirties automotive art.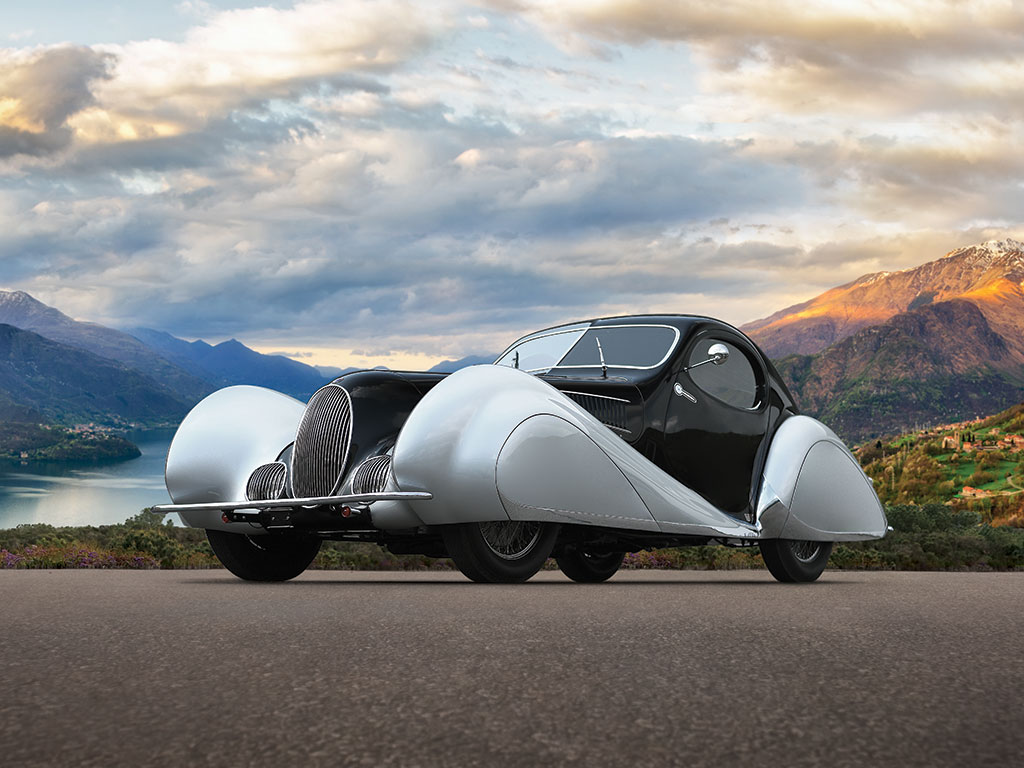 (All pictures courtesy RM Sotheby's except where otherwise marked).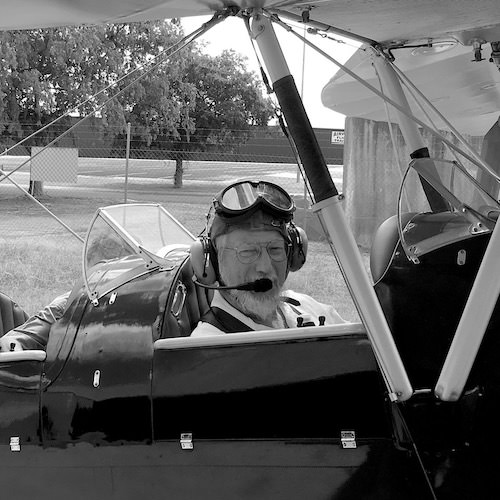 Jon Branch is the founder and senior editor of Revivaler and has written a significant number of articles for various publications including official Buying Guides for eBay, classic car articles for Hagerty, magazine articles for both the Australian Shooters Journal and the Australian Shooter, and he's a long time contributor to Silodrome.
Jon has done radio, television, magazine and newspaper interviews on various issues, and has traveled extensively, having lived in Britain, Australia, China and Hong Kong. His travels have taken him to Indonesia, Israel, Italy, Japan and a number of other countries. He has studied the Japanese sword arts and has a long history of involvement in the shooting sports, which has included authoring submissions to government on various firearms related issues and assisting in the design and establishment of shooting ranges.