The Harley Davidson WLA was the World War II motorcycle made by Harley Davidson specifically for Army messengers and signals. These bikes not only saw use by US troops but also by Allied forces such as Australian troops. A variant of the WLA was made for the Canadian Army which was designated the WLC.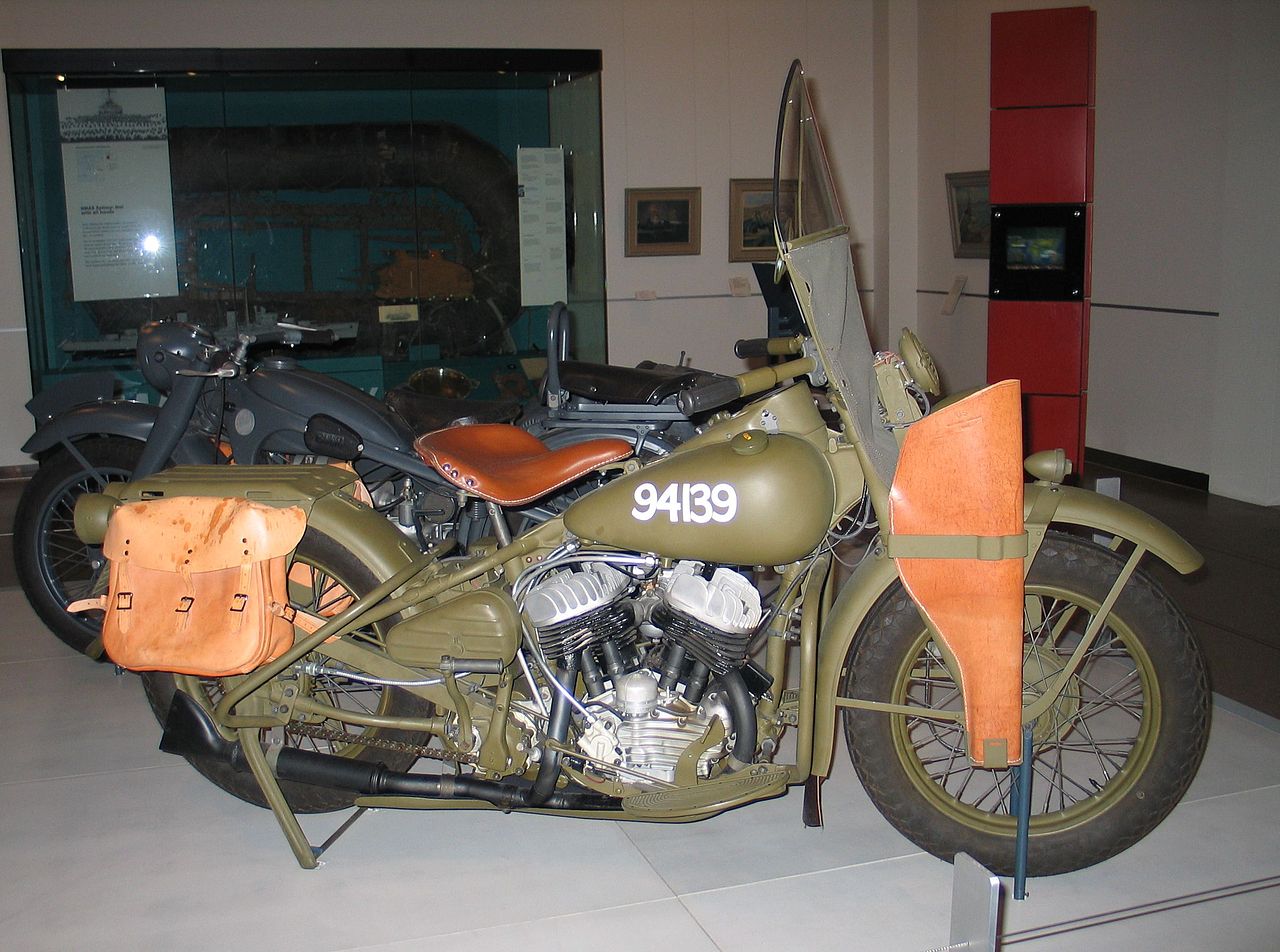 The WLA model specification translates as follows:-
W =  The new version of the 45-cubic-inch flathead engine.
L = High Compression engine.
A = Army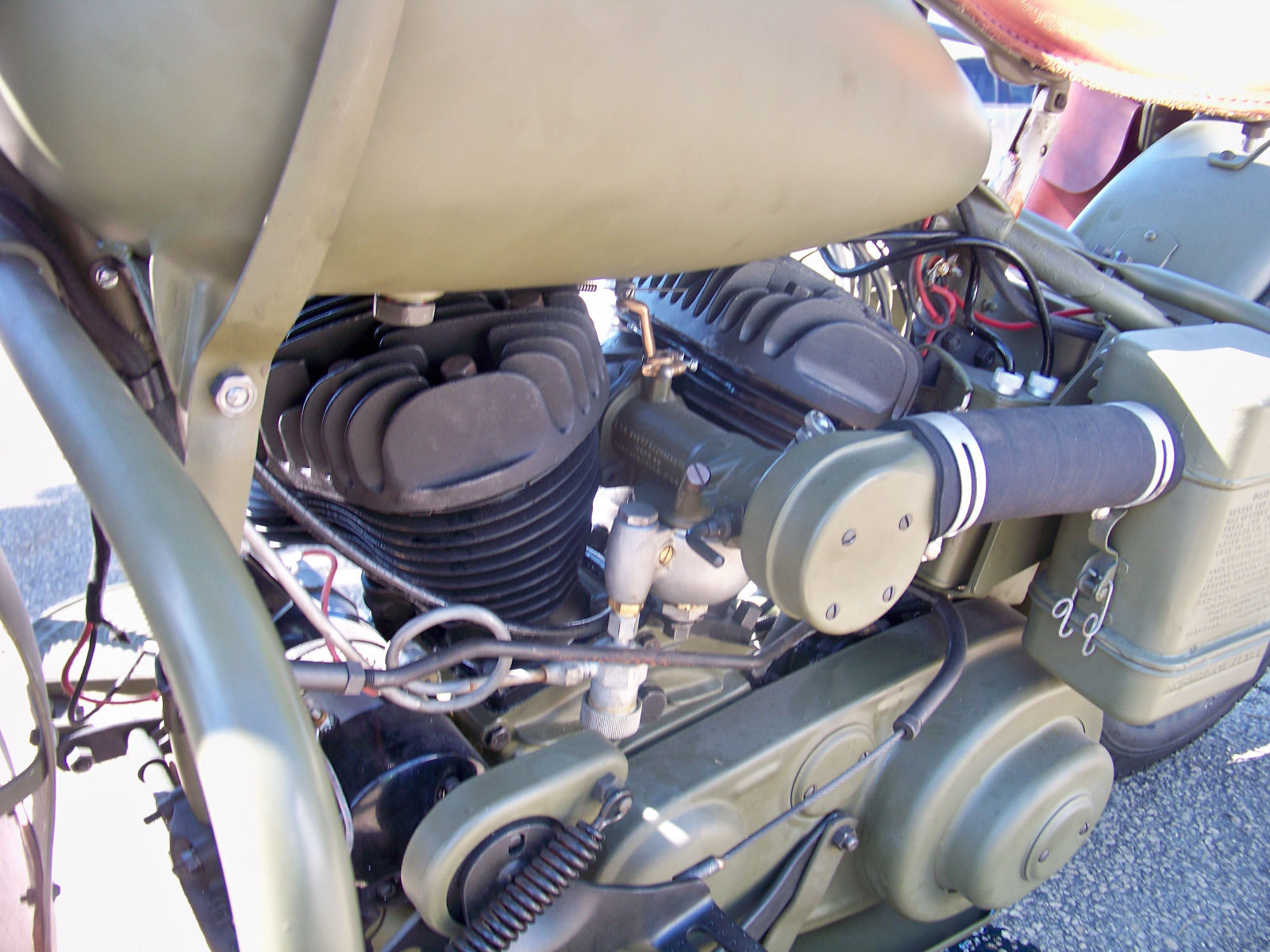 Prior to the US entry into World War II Harley Davidson produced a limited production run of these motorcycles, partly for evaluation and for setting up production processes, and once the US entered the war after the attack on Pearl Harbour Harley Davidson swung into full production making approximately 90,000 bikes plus spare parts, of which fully one third of production was supplied to the Soviet Red Army.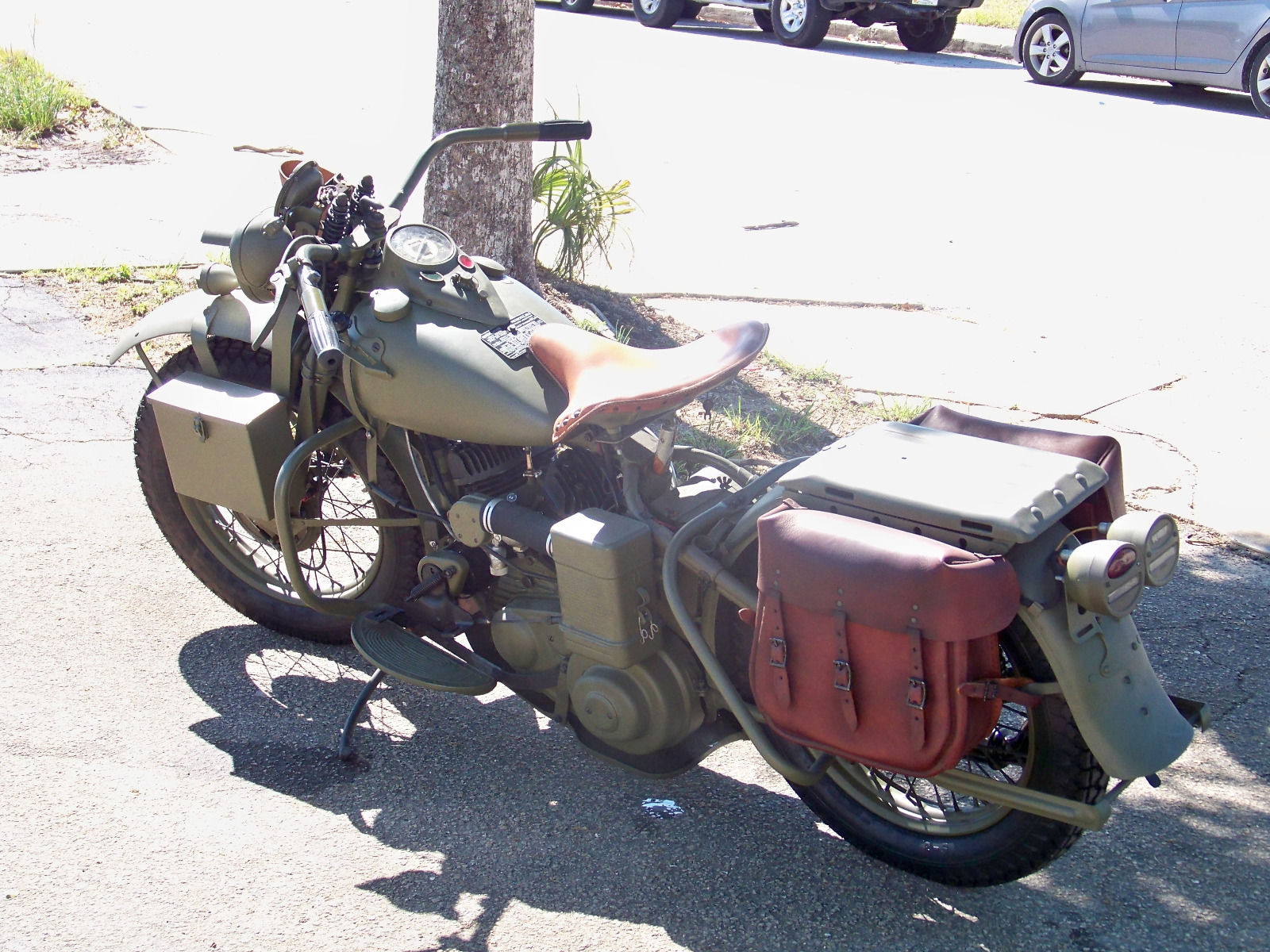 These WLA motorcycles were equipped with leather saddle bags, a metal box on the front left fork, a leather scabbard for a Thompson M1A1 sub-machine gun on the right fork and blackout lighting. Optional equipment included a front windscreen (see the picture of the WLA on display at the Australian War Memorial, Canberra, Australia) and leg protectors. The WLA's were also fitted with oil bath engine air cleaners. Oil bath air cleaners are common on military vehicles as they are very efficient at keeping dust out of an engine and can be readily maintained as long as there is a supply of oil, even used sump oil can be used if supplies are critical as long as it's reasonably clean.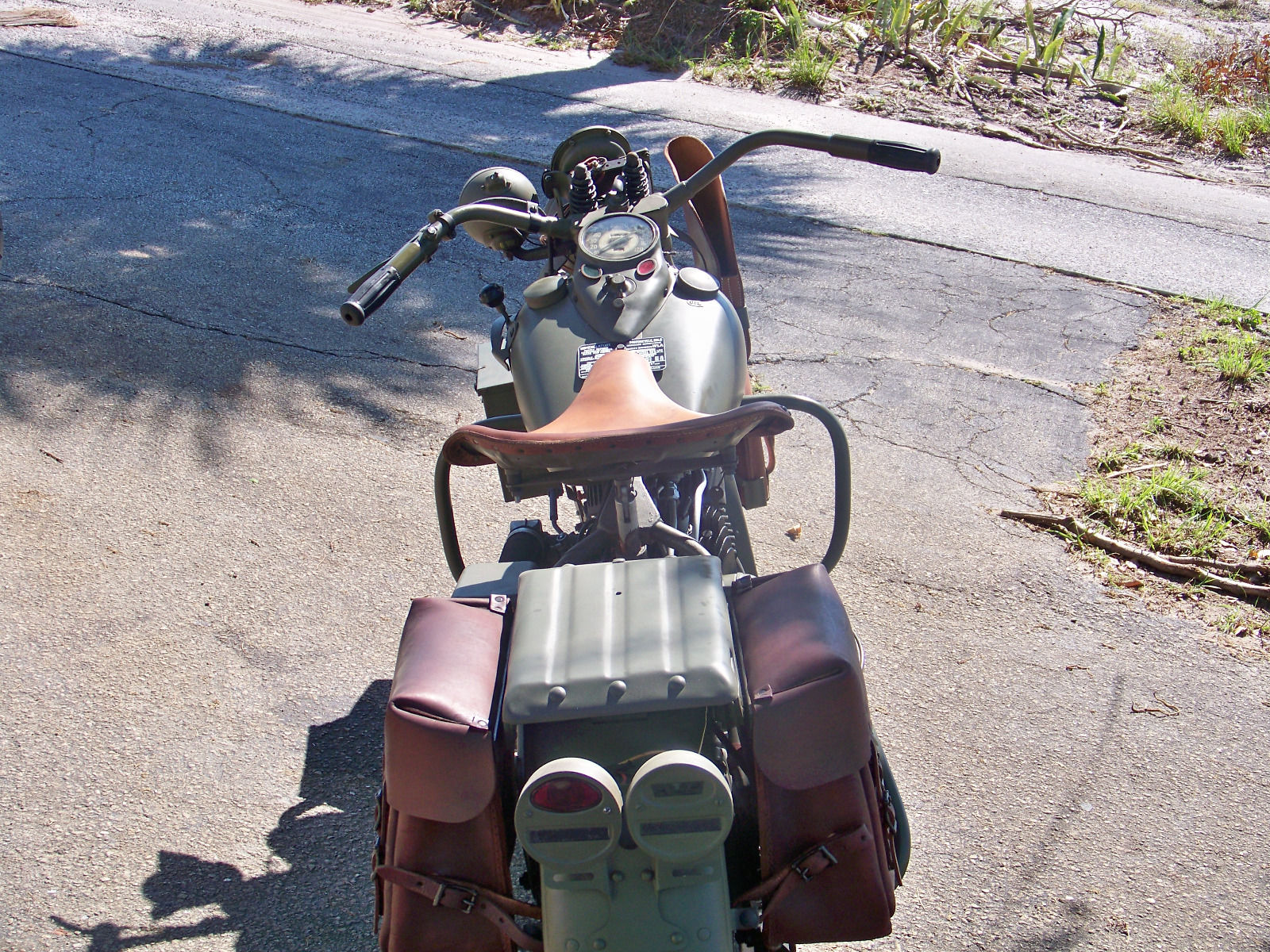 These bikes were also fitted with water crossing modifications to the engine and transmission.
The Harley Davidson WLA ex military motorcycle we are featuring is up for auction on eBay.
You will find the eBay auction page for this bike if you click here.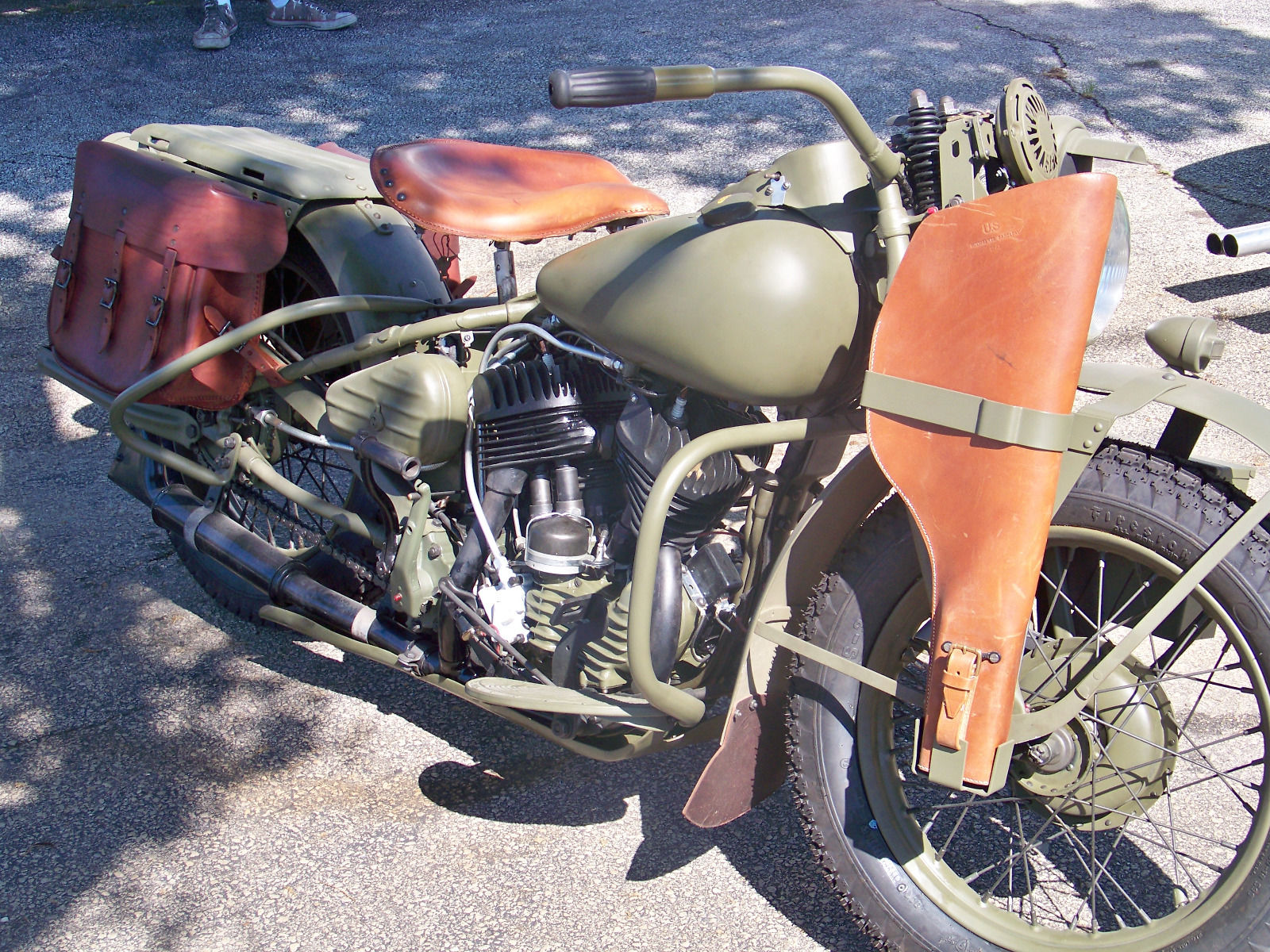 The seller describes this bike as follows:-
"From the Garage of David Sarafan is this beautifully restored 1942 WLA Type 7
This bike is all new fresh restoration and features:
Real Harley:

Frame
Forks
Tanks
Fenders
Dash
Speedometer
Completely rebuilt Motor
Completely Rebuilt Gear Box
Under Water Fording kit on Motor and trans as well as all the appropriate radio suppression gear
This is a Beautiful example of a restored WLA and would be the perfect addition to any Motorcycle or Military Collection."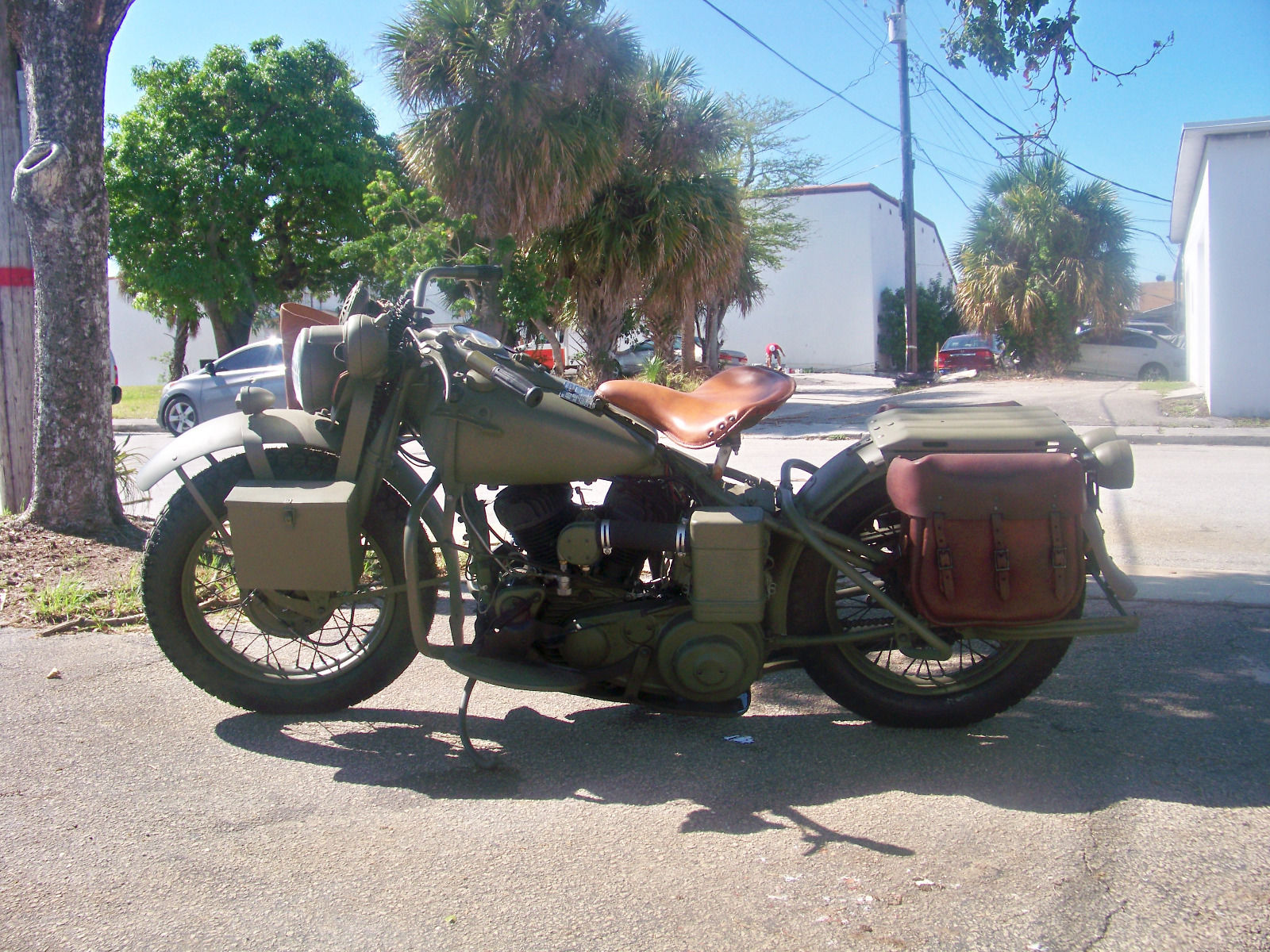 (All pictures courtesy eBay unless otherwise marked).
All that might be needed to complete the ensemble is an Auto Ordnance "Thompson" M1A1 SBR (Short Barreled Rifle), or an original M1A1.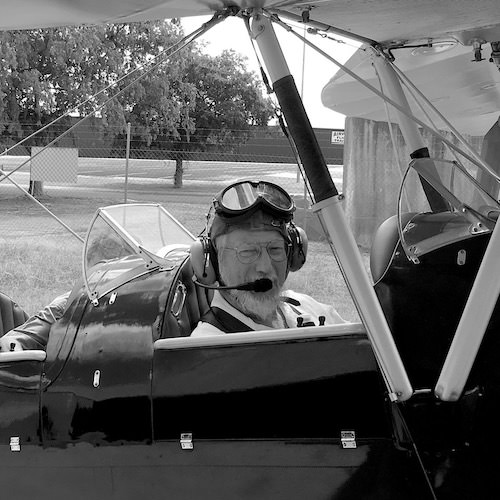 Jon Branch is the founder and senior editor of Revivaler and has written a significant number of articles for various publications including official Buying Guides for eBay, classic car articles for Hagerty, magazine articles for both the Australian Shooters Journal and the Australian Shooter, and he's a long time contributor to Silodrome.
Jon has done radio, television, magazine and newspaper interviews on various issues, and has traveled extensively, having lived in Britain, Australia, China and Hong Kong. His travels have taken him to Indonesia, Israel, Italy, Japan and a number of other countries. He has studied the Japanese sword arts and has a long history of involvement in the shooting sports, which has included authoring submissions to government on various firearms related issues and assisting in the design and establishment of shooting ranges.