The Maserati Bora was another of the styling creations of Giorgetto Giugiaro along with the Maserati Boomerang and the iconic DeLorean. The Bora was without doubt a vastly superior car to the DeLorean and a more practical one than the Maserati Boomerang. It was a true mid-engine Grand Touring car created to compete head to head with the Lamborghini Muira, Ferrari Dino and front engined 365, and the De Tomaso Mangusta.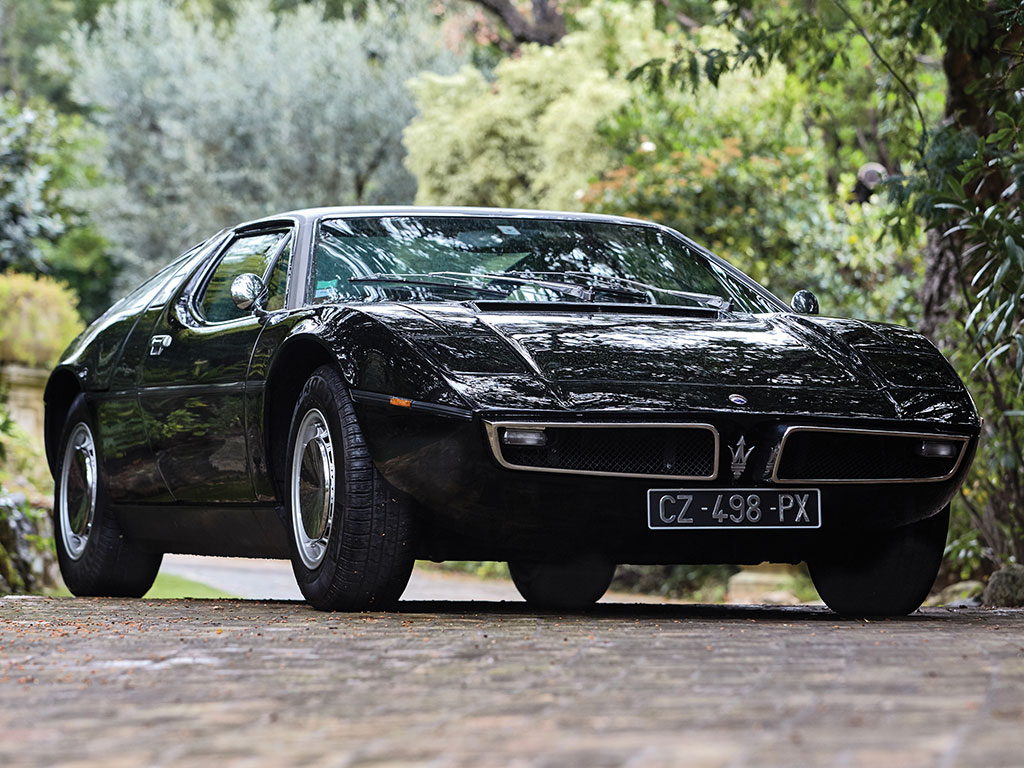 By the early seventies Maserati had developed a reputation for conservativeness in design especially with regard to technological design. Maserati had been taken over by French car maker Citroën in 1968 and Citroën had a reputation of being at the leading edge of "out of the box" design and use of technology. Citroën, wanting to build Maserati as a flagship car maker of the Citroën stable, initiated the design of the Maserati Bora. The design brief was clear. The car needed to be the most practical and technologically advanced road GT car available, it needed features its rivals did not offer.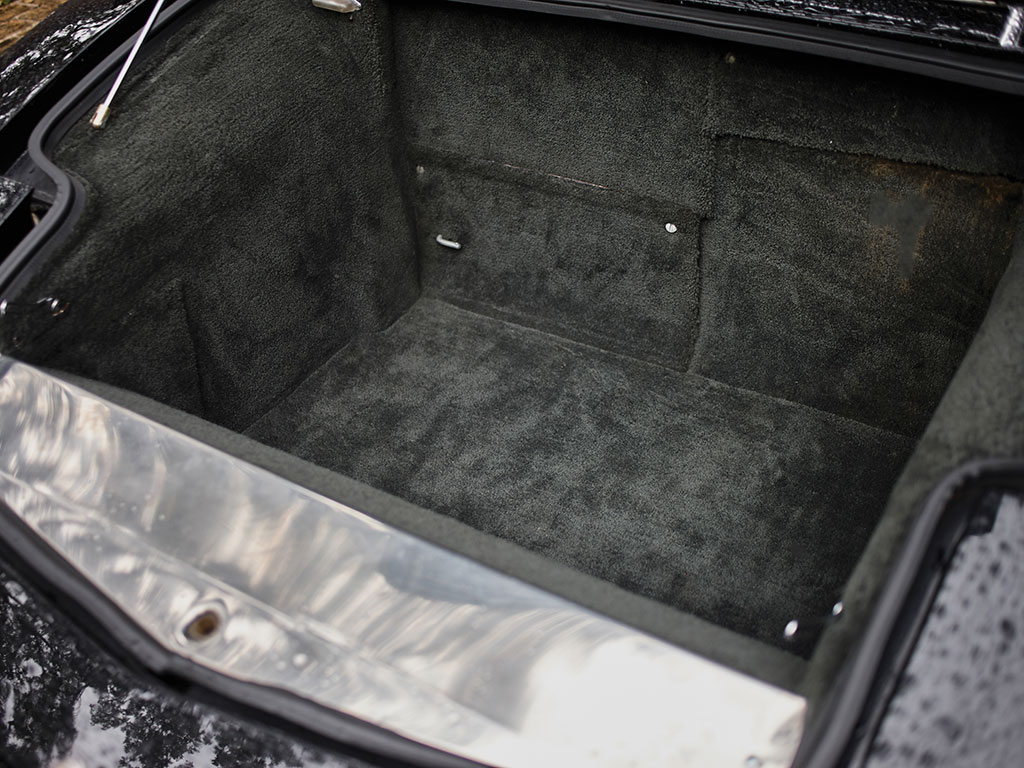 The car needed to have a practical boot for luggage for two people. It needed to have unashamed performance that would match or exceed its rivals yet it had to have that performance under the complete control of the driver and it needed to unleash that power in quietness and refinement.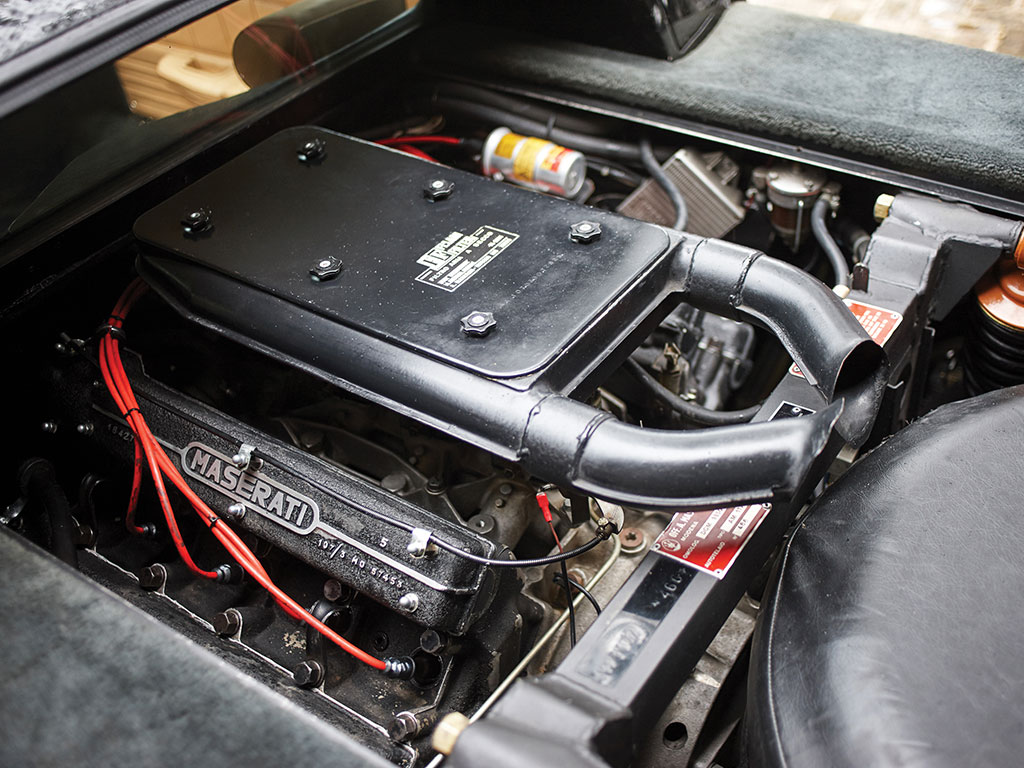 Citroën used their sophisticated high-pressure LHM hydraulics to operate various systems in the car; the ventilated disc brakes, and on a secondary circuit the pedal box and driver's seat adjustments. The steering wheel was adjustable and at the touch of a button could be retracted and raised to make getting into the car and getting out of it easier. The driver's pedals could be hydraulically adjusted forwards or backwards, and the driver's seat up and down. So with the adjustable steering wheel the driving position could be made about as perfect as one could get.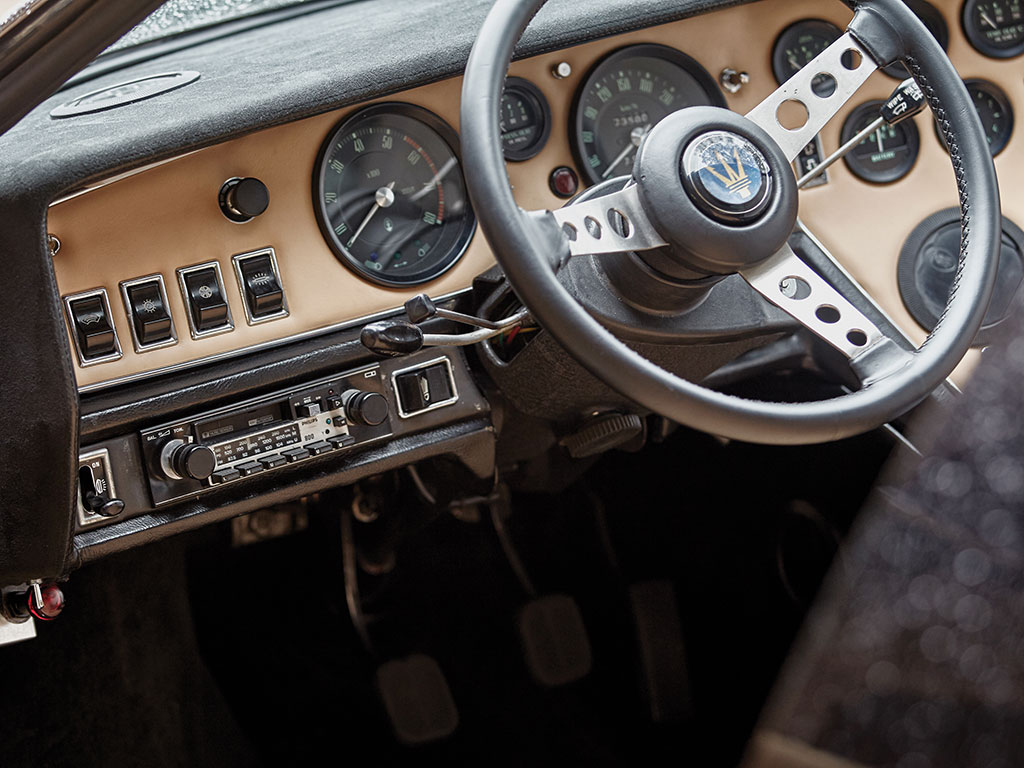 The LHM hydraulic system was also used to raise and lower the retractable headlights.
The Maserati Bora was Maserati's first car to feature a fully independent front and rear suspension, something that gives credibility to the notion that their cars had become more technologically conservative than perhaps they should.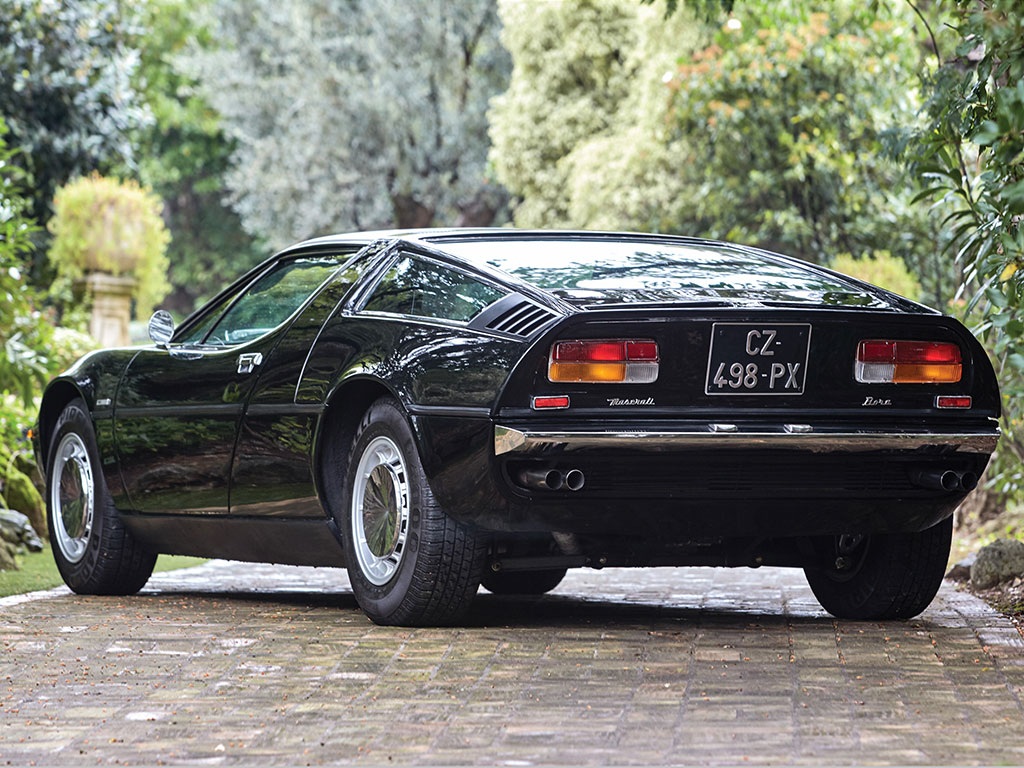 After experimenting with MacPherson strut's for the front suspension that proved problematical Maserati engineers went for a conventional unequal length double wishbone with coil springs layout for the front and rear with telescopic shock absorbers and anti-roll bars.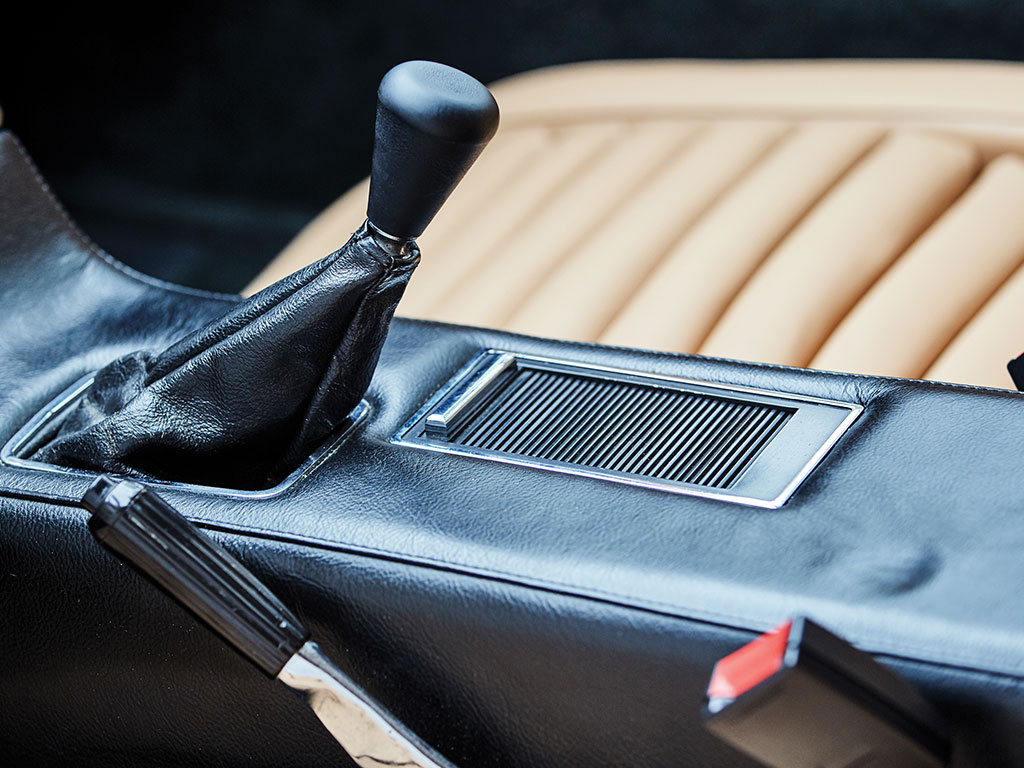 The transmission was a ZF-1 five speed transaxle that was near ubiquitous on mid-engine GT cars at the time.
There were two basic engines offered for the Maserati Bora; a 4.9litre V8 that was made to satisfy US emissions controls, and a 4.7litre V8 engine for the rest of the world where such emissions controls were not yet mandated. The 4.7litre therefore being the more spirited and exciting of the two. The 4,719cc double overhead camshaft V8 breathing through four Weber 42 DCNF twin-choke carburettors produced 310bhp at 6000rpm, so this was a high performance and high revving engine worthy of the Maserati name. To ensure this engine did not transmit excessive noise and vibration to the occupants of the car it was mounted on a sub-frame which was attached to the car by four flexible mounts.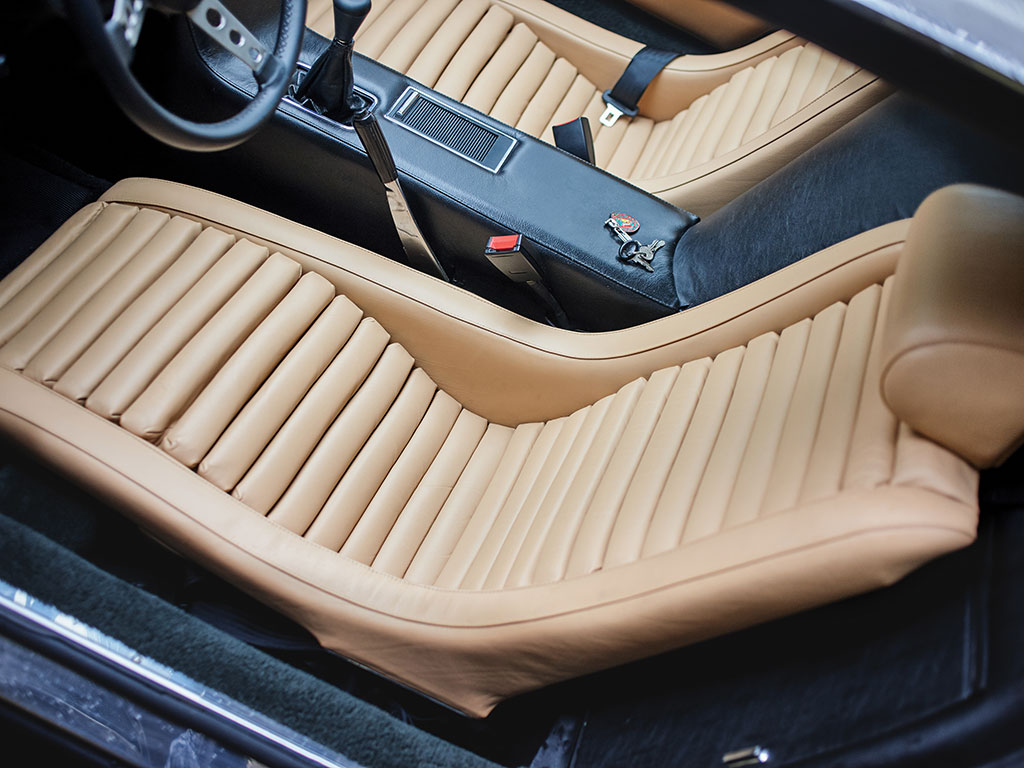 With its rack and pinion steering, Campagnolo 7.5″x15″ alloy wheels and Michelin XWX 205×70 tires all around road holding and responsiveness were second to none.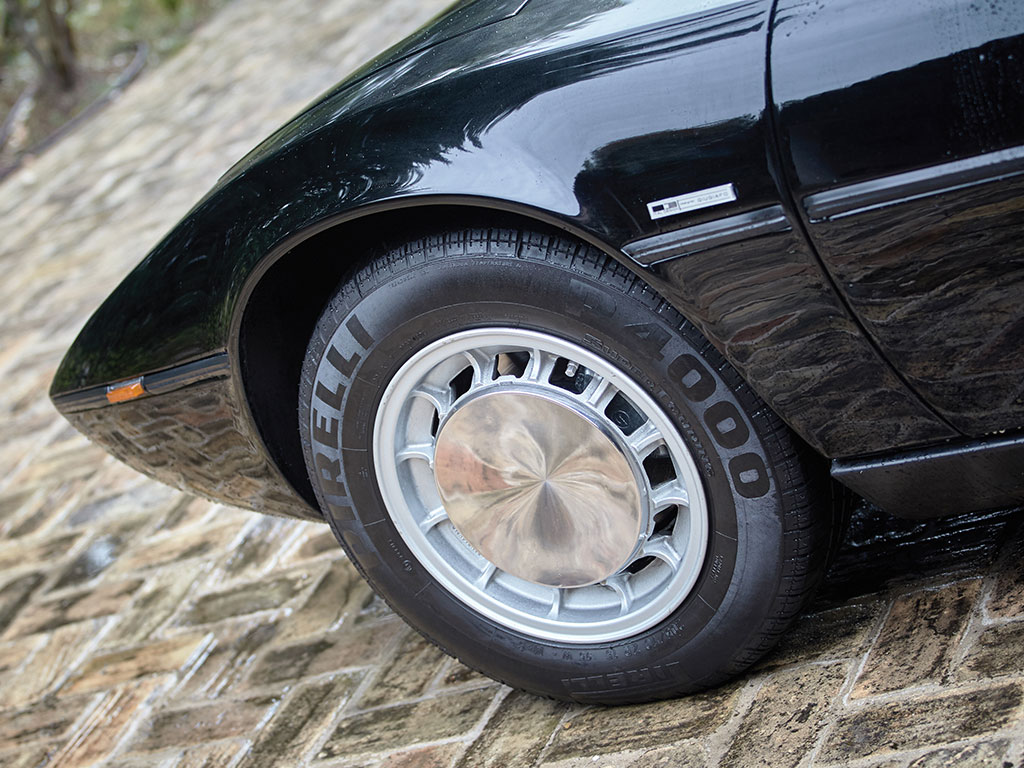 The Maserati Bora made its debut at the 1971 Geneva Motor Show. The sheer sophistication and refinement achieved what Citroën and Maserati had hoped. This was a car that stood above its competitors. It combined all the power and speed of a mid engine GT with superior technology and cockpit comfort. With a top speed of 260km/hr and a standing to 100km/hr time of 6.7 seconds this was a very desirable exotic car.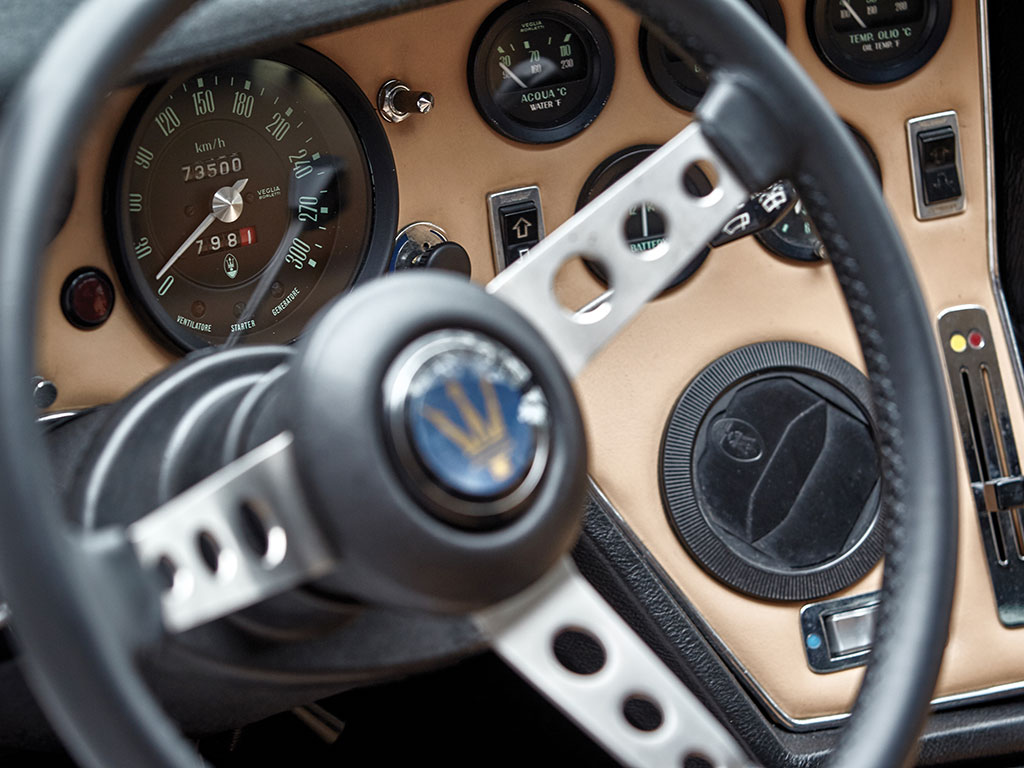 The 1975 Maserati Bora we are featuring is coming up for sale by RM Sotheby's at their Monaco Auction on 14th May 2016. The car is one of just 289 of the more spirited 4.7litre Bora's made. The car is in its original colour scheme of black with Senape (light tan) interior and was made in 1973, but not sold until 1975. The car comes with its original engine and documentation.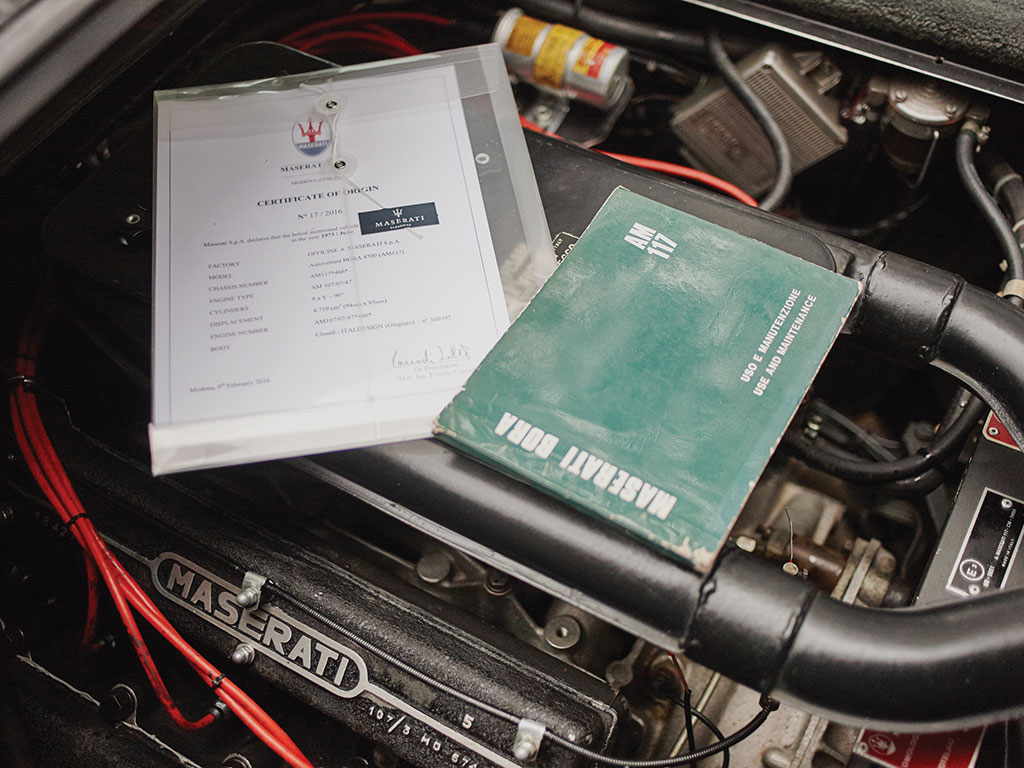 So this is a very nice and original 4.7litre Maserati Bora with documentation and factory supplied tools.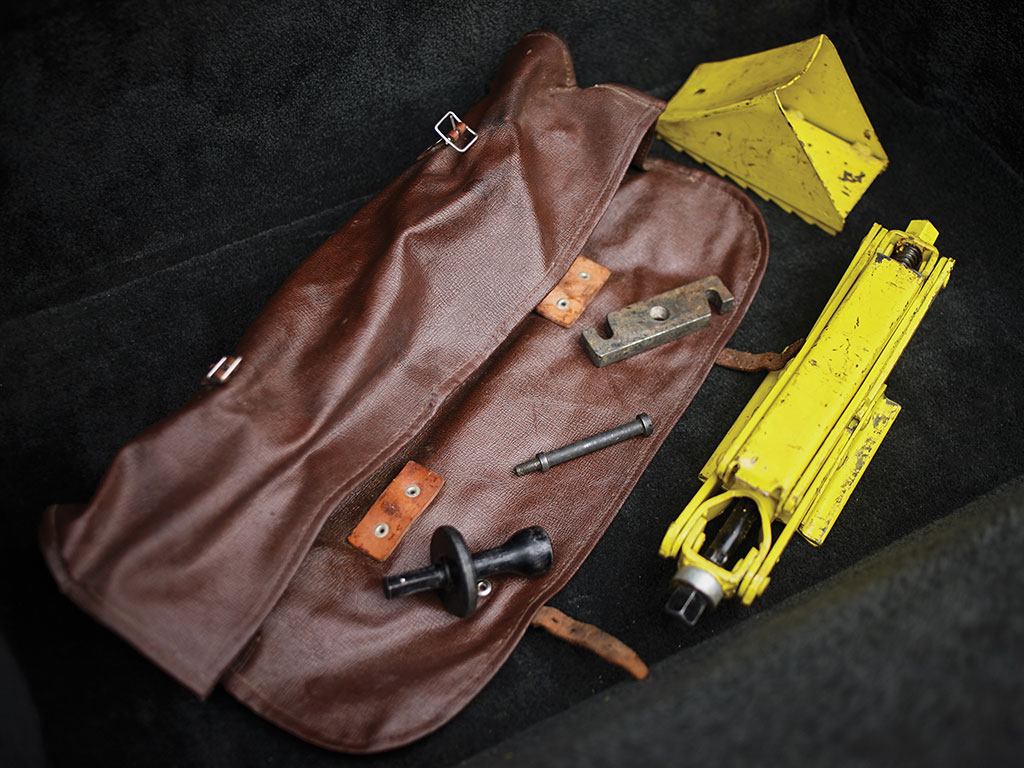 For further information on the car's ownership history you can check RM Sotheby's auction page if you click here.
The car is scheduled to be auctioned at RM Sotheby's Monaco auction on 14th May 2016.
During the sixties, when this car was being created, British rock and roll band The Beatles sang a song that claimed "Money can't buy me love". That may be true, but this car could well count as evidence that money can buy certain kinds of happiness, happiness of the 4.7litre Maserati Bora kind.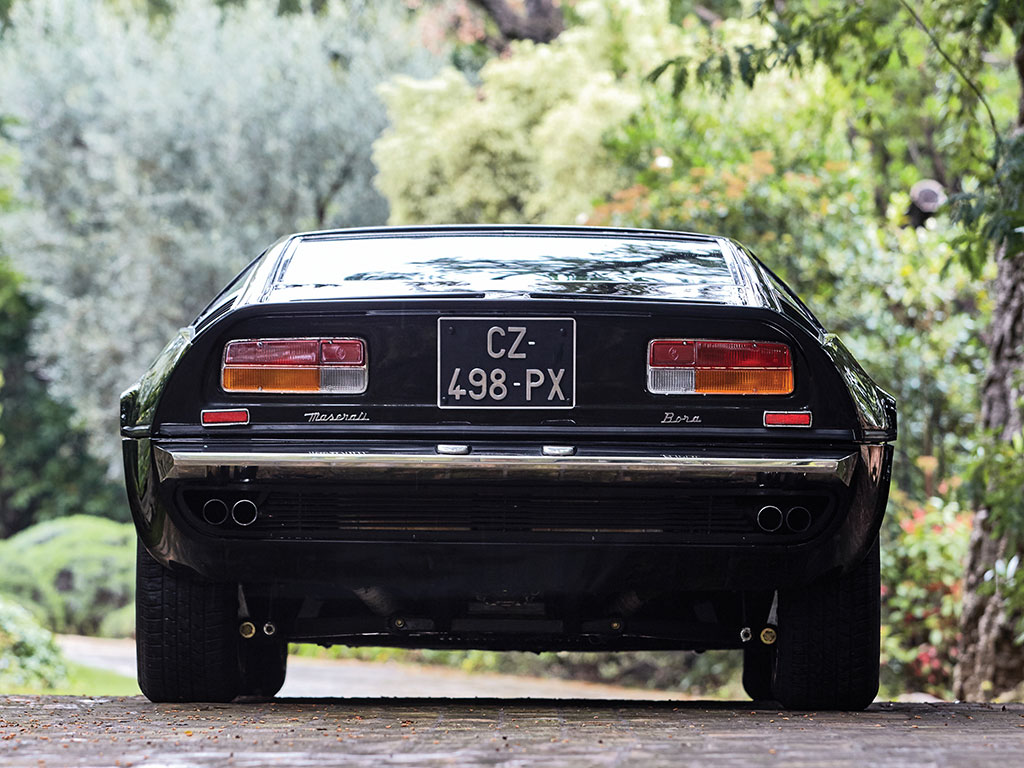 (All pictures courtesy RM Sotheby's).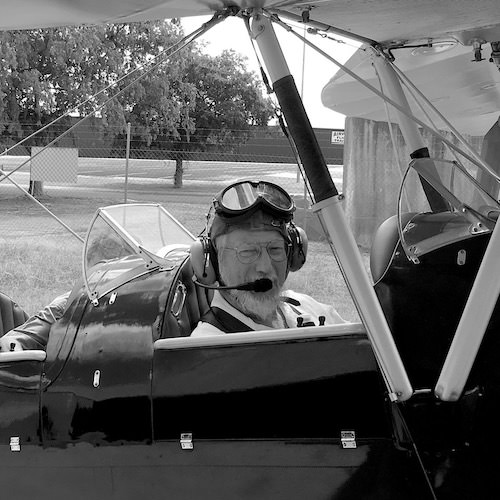 Jon Branch is the founder and senior editor of Revivaler and has written a significant number of articles for various publications including official Buying Guides for eBay, classic car articles for Hagerty, magazine articles for both the Australian Shooters Journal and the Australian Shooter, and he's a long time contributor to Silodrome.
Jon has done radio, television, magazine and newspaper interviews on various issues, and has traveled extensively, having lived in Britain, Australia, China and Hong Kong. His travels have taken him to Indonesia, Israel, Italy, Japan and a number of other countries. He has studied the Japanese sword arts and has a long history of involvement in the shooting sports, which has included authoring submissions to government on various firearms related issues and assisting in the design and establishment of shooting ranges.