The first time I came across the push button type of quick detachable sling swivels was when my Mannlicher-Schönauer M72 arrived from the factory in its shipping box. The sling swivels were one of the first things I noticed when I examined the stock. I must confess that when I removed one of the swivels and saw those four tiny little "ball bearings" and the equally shallow looking groove they fitted into I had my doubts. How could tiny parts that were so fragile looking securely hold the weight of a ten pound rifle? I certainly didn't want to find out the hard way if they were likely to fail, not by having my brand new and expensive European rifle falling to earth under the influence of Sir Isaac Newton's Law of Gravity. Had that occurred I would have been indulging in "wailing and gnashing of teeth" of Biblical proportions.
My gunsmith friend assured me that these were amongst the best and most reliable sling swivels I could have so I took him at his word, a bit reluctantly, and proceeded to trust them. And work they did so I soon came to really like them, especially when at the range and shooting bench-rest for zeroing and load tuning. The fact that these sling swivels detach leaving the stock with no protuberances is a real boon as you don't have the problem of the rear sling swivel catching on the rear sand bag and causing erratic problems in recoil. The stock is free to move smoothly and consistently with each shot and thus accuracy is not messed up.
Later I changed from the factory standard 1″ swivels to 1 1/4″ swivels from Uncle Mikes. They were a perfect match and just as reliable as the ones Steyr had supplied.
A new product coming from the people at Magpul is a nice looking variation on the standard single push button detachable sling swivel. This one has two buttons which provides a bit more insurance against "wailing and gnashing of teeth" experiences. The bale is also of an improved design that rotates easily and canalizes the sling so it doesn't have a tendency to roll over, which is important if you are using a webbing sling, and a nice feature if you are using a leather one.
Its not often that someone finds a way to improve on a tried and tested design; but I think Magpul have succeeded on this one.
You'll find these for sale at Midway USA if you click here.
You'll find them on the Magpul website if you click here.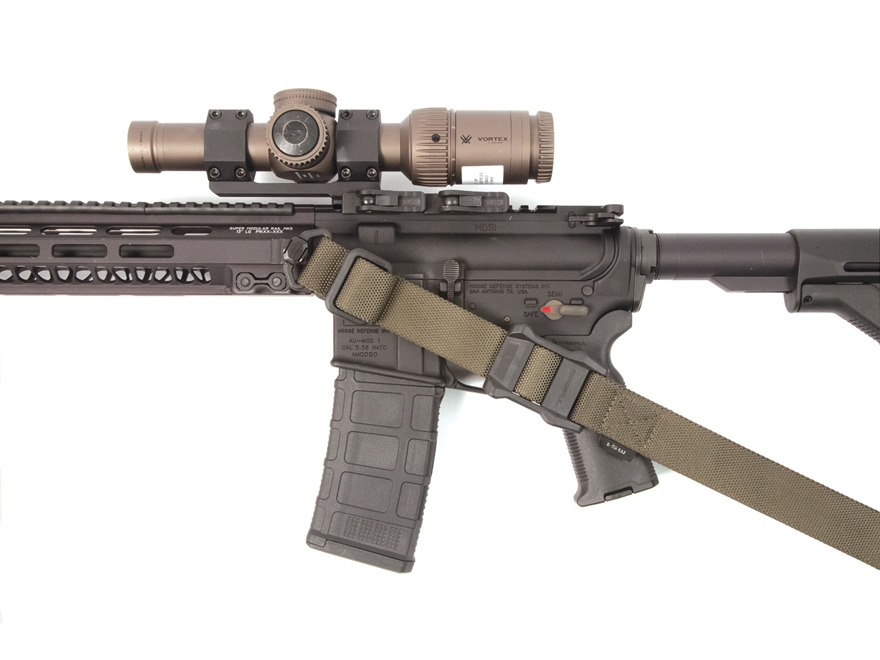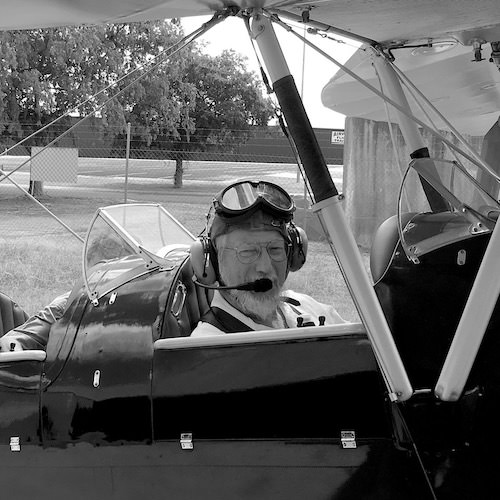 Jon Branch is the founder and senior editor of Revivaler and has written a significant number of articles for various publications including official Buying Guides for eBay, classic car articles for Hagerty, magazine articles for both the Australian Shooters Journal and the Australian Shooter, and he's a long time contributor to Silodrome.
Jon has done radio, television, magazine and newspaper interviews on various issues, and has traveled extensively, having lived in Britain, Australia, China and Hong Kong. His travels have taken him to Indonesia, Israel, Italy, Japan and a number of other countries. He has studied the Japanese sword arts and has a long history of involvement in the shooting sports, which has included authoring submissions to government on various firearms related issues and assisting in the design and establishment of shooting ranges.