If you suspect that the name "Fikobike" sounds a bit like  "psycho-bike" then you understand the thinking behind oil man Lee Fikes decision to take his perfectly good 1967 BMW R60 and rebuild it into his very own Volkswagen engined Harley-Davidson eating, Fikes "psychobike" which also finished up as an Offenhauser Indy engine "soundalike".
In a case of "have spanner, will be creative" Lee Fikes stopped work on his other project, a Sherman tank, and discussed with his friend Delbert Needler what he could do to his BMW R60 to transform it from a conservative Teutonic "boringly reliable" piece of two wheeled transportation to turn it into something that would keep its dose of "boring reliability" and yet be transformed into a unique adrenaline pumping machine. Delbert advocated installing a Porsche engine in it.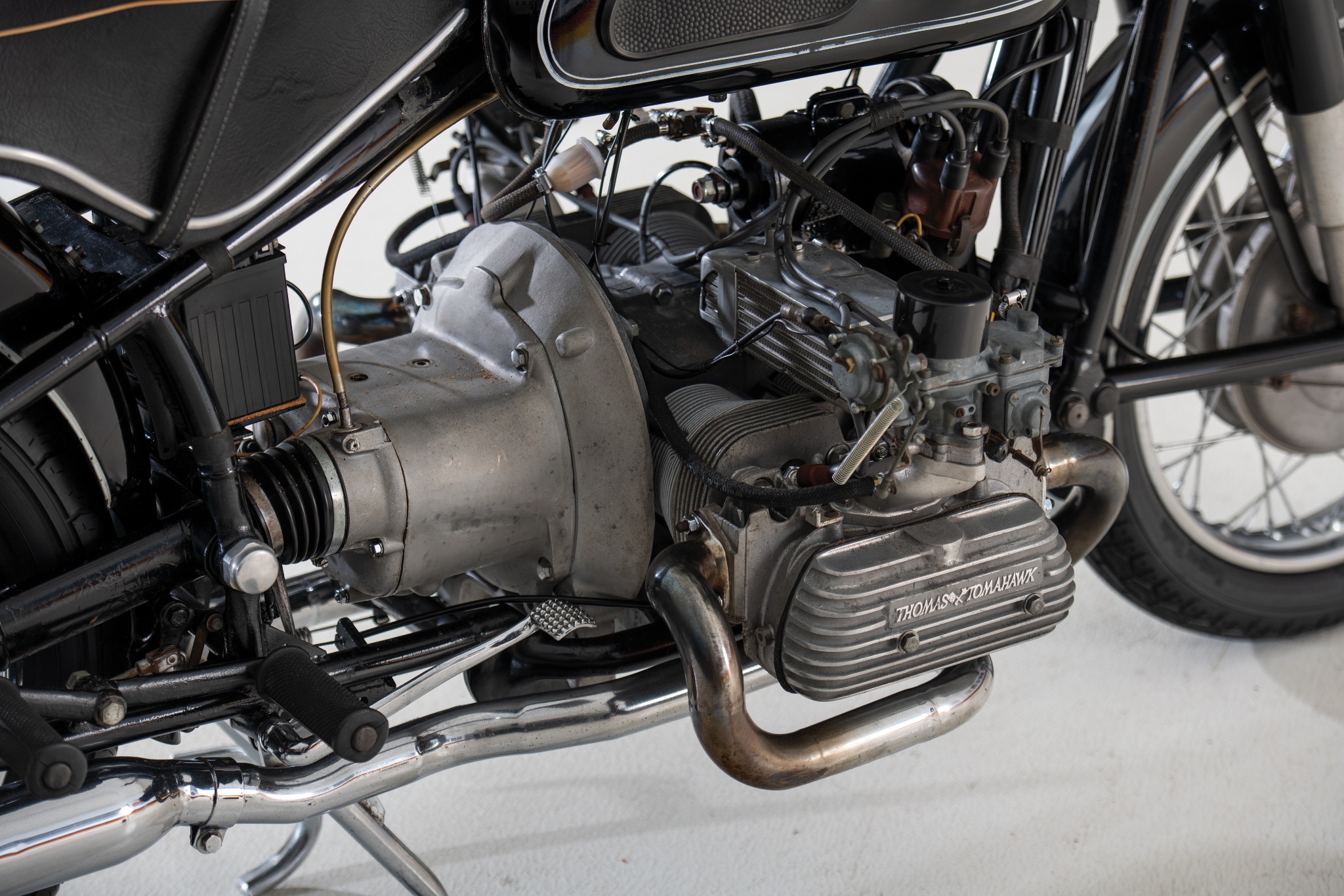 Although Lee Fikes might have wanted to put a Porsche engine into his R60 he considered his options and reasoned that a 1500cc Volkswagen engine was of greater capacity and could be tweaked up a tad to create something slightly bigger and better. The Volkswagen engine was worked on and by the time Lee was done he had it producing more power than a four cylinder Porsche engine. For aesthetics Lee fitted it with a pair of Thomas Tomahawk alloy valve covers.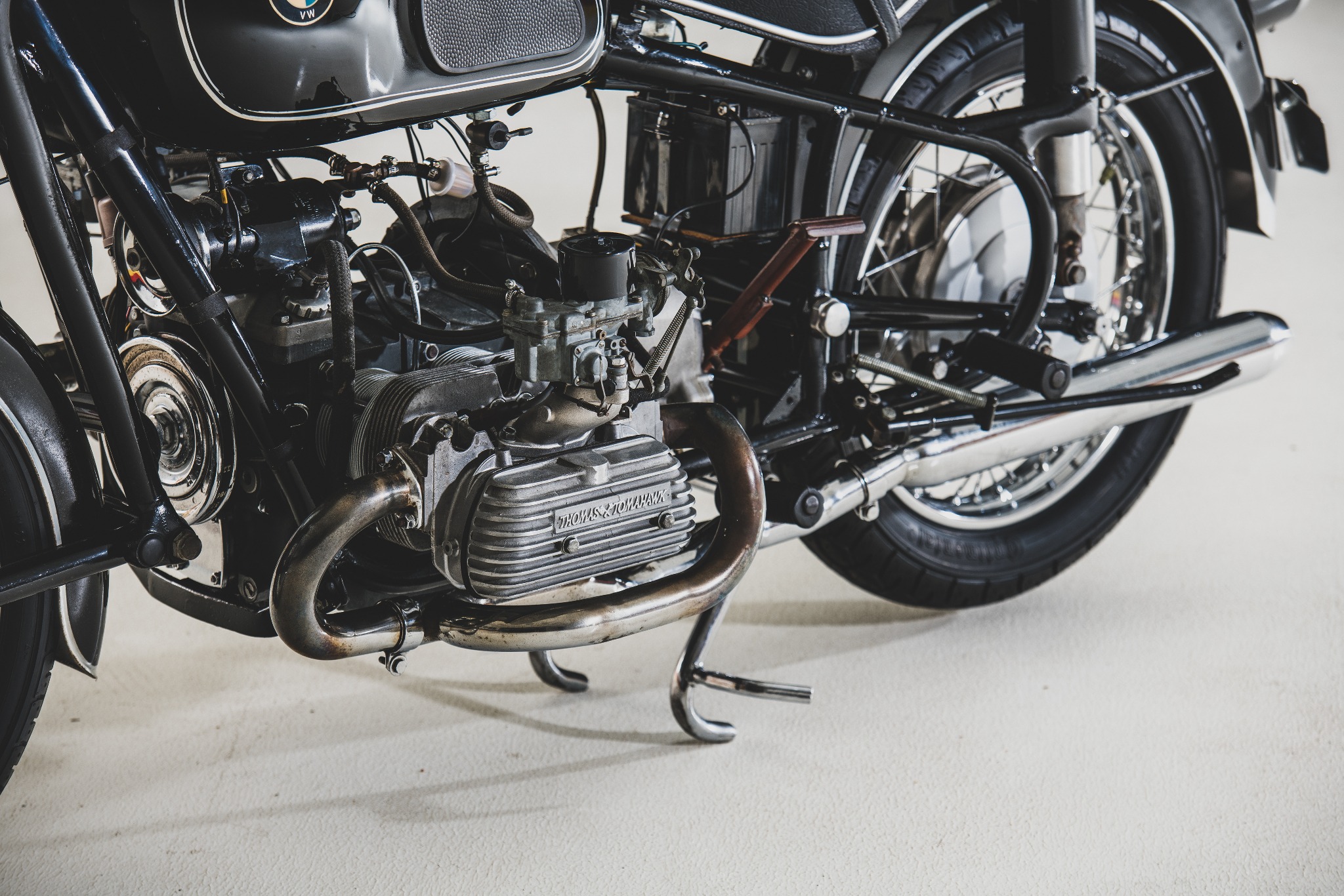 So it was that the R60 boxer twin was extricated from its home in the frame of the bike and the tweaked up Volkswagen 1500cc was shoehorned in.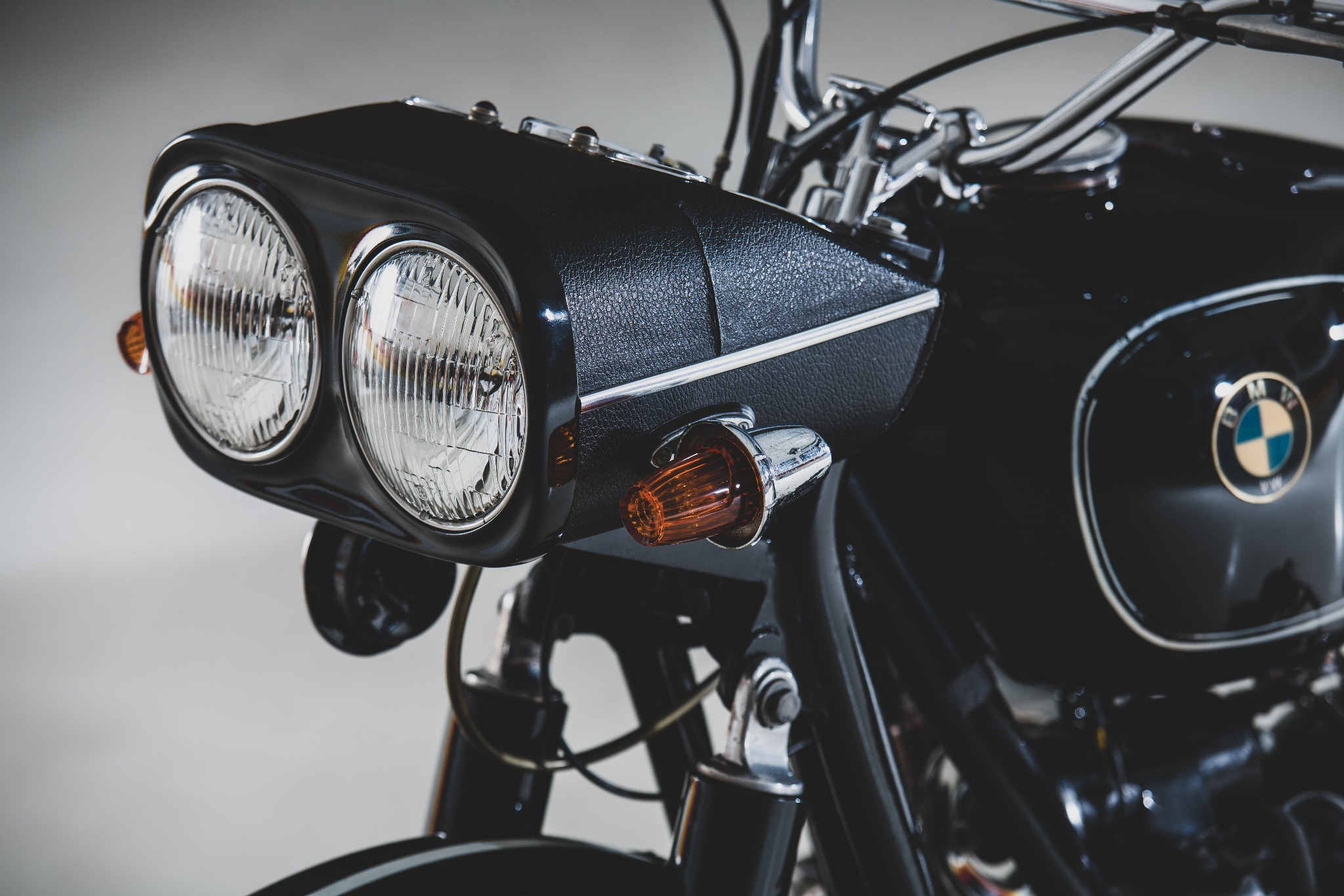 Other improvements were also made including a twin headlight system and a new custom made cowling complete with a comprehensive "dashboard" that includes speedometer, tachometer, oil pressure, oil temperature and ammeter: all set up so that the instruments are in easy view for the rider.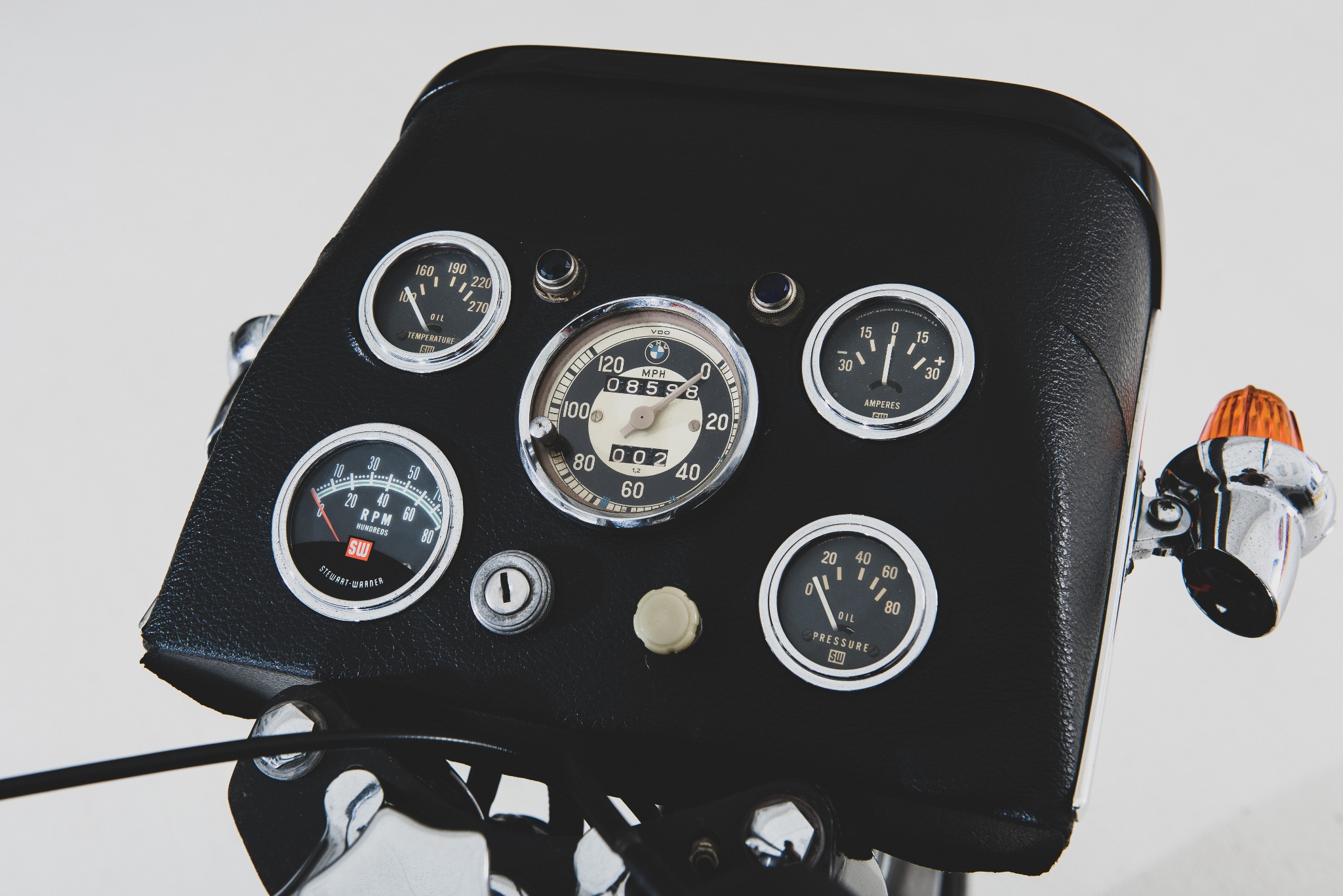 Lee Fikes had a plan for his Fikobike: he was getting married and he planned his honeymoon with his new bride to be a motorcycle trip to the Yucatan Peninnsula. One practical advantage of the Volkswagen engine would have been that if it gave trouble there would be no problems getting parts or finding mechanics who knew how to fix it. In short this was built to be a perfect "motorcycle built for two" reminiscent of the old English song "Daisy Daisy give me your answer do…"
Lee Fikes rode his Fikobike for a while but in the course of time sold it to another motorcycled enthusiast who was the one who said it sounded like an Offenhauser Indy engine. What does that sound like? Have a look at the video below courtesy The VINTAGE RACING PODCAST by Joshua Shaw.
The bike is now coming up for sale by RM Sotheby's at their Taj Ma Garaj Collection sale to be held on September 28th, 2019.
You will find the sale page with further information if you click here.
The bike is to be sold without reserve.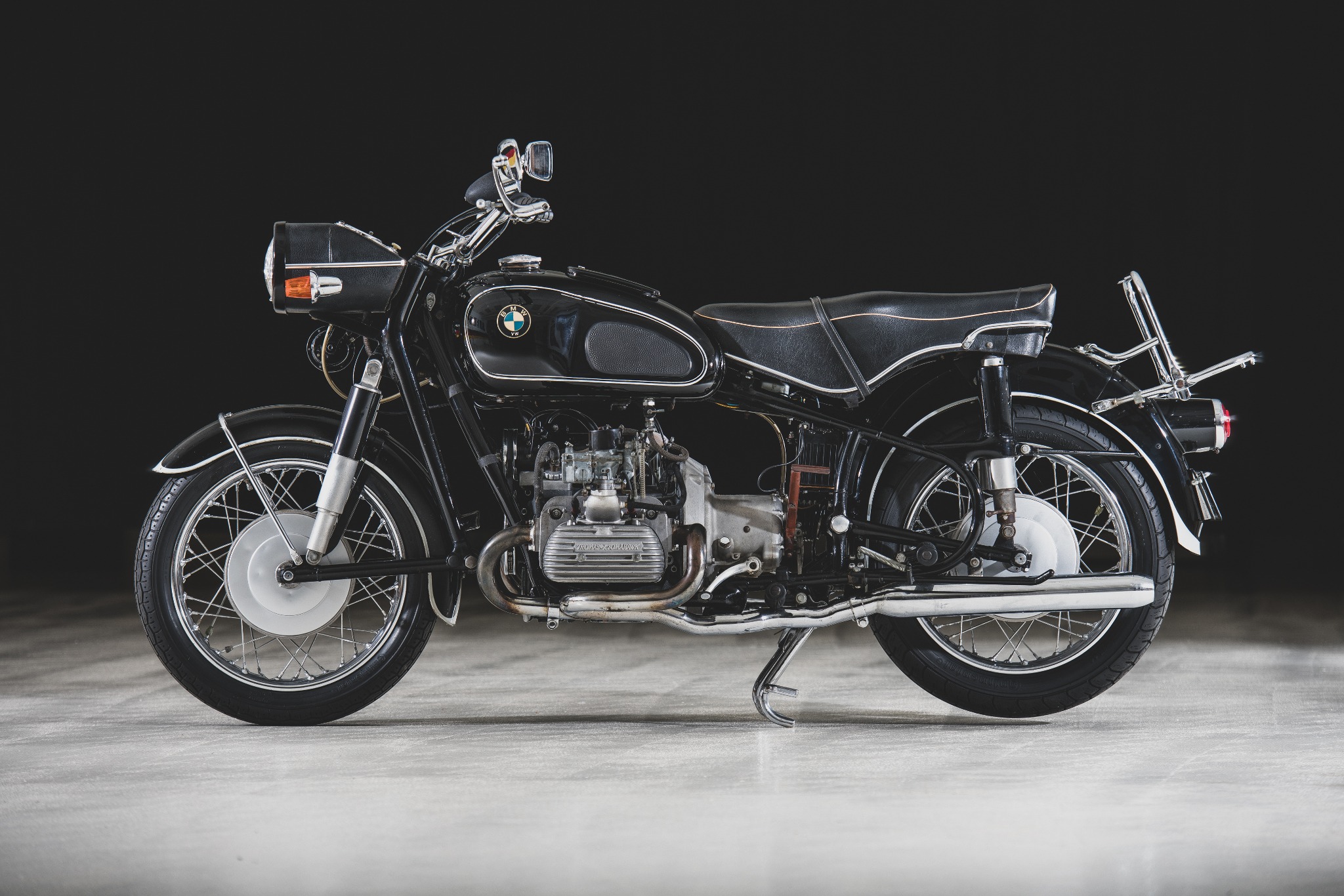 So if you are planning a road trip and would like to do it on a motorcycle that has loads of power and torque, good load carrying capacity, and sounds even more interesting than a Harley-Davidson, then this bike might just be for you.
Photo Credits: All pictures of the sale "Fikobike" by Darin Schnabel ©2019 courtesy RM Sotheby's.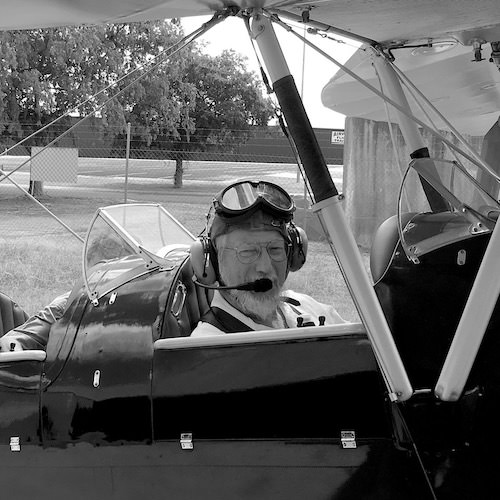 Jon Branch is the founder and senior editor of Revivaler and has written a significant number of articles for various publications including official Buying Guides for eBay, classic car articles for Hagerty, magazine articles for both the Australian Shooters Journal and the Australian Shooter, and he's a long time contributor to Silodrome.
Jon has done radio, television, magazine and newspaper interviews on various issues, and has traveled extensively, having lived in Britain, Australia, China and Hong Kong. His travels have taken him to Indonesia, Israel, Italy, Japan and a number of other countries. He has studied the Japanese sword arts and has a long history of involvement in the shooting sports, which has included authoring submissions to government on various firearms related issues and assisting in the design and establishment of shooting ranges.