Whether or not we choose an "off the shelf" production rifle or have a custom one made for us in part depends on our budget but even more importantly depends on the gunsmith whom you'll be having build the custom rifle for you. If you have access to a suitable rifle-maker then you may be able to get a rifle built for you that will approach your idea of perfection far more closely than a factory production rifle may be able to.

The modern American custom rifle is sometimes the work of just one craftsman, but may also be created by a team which will typically include the gunsmith, stock-maker, and possibly engraver. In the United States custom rifle makers have historically been independent craftsmen who have been artists in their own right, typically working in their own workshop running their own business which is quite different to the British and many European rifle-makers who are often employed by one of the famous gunmaking houses such as Rigby or Holland & Holland.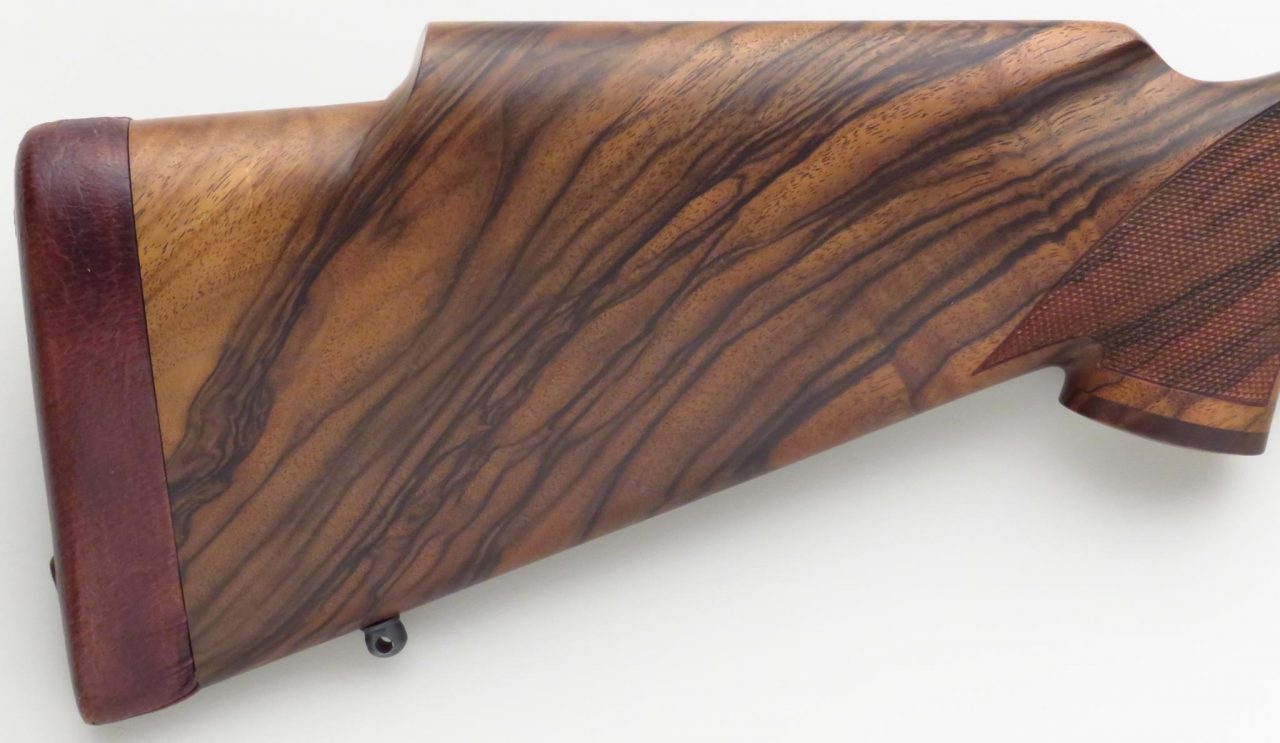 One of the notable American custom rifle makers of the second part of the twentieth century was Dale Goens. Dale was born in 1916 and had a love of music. He played in a "swing" band during the 1930's but when the Second World War came he went to the North America Aviation Aeronautical School in Kansas City and then for the duration of the war he worked in the North American factory building B-25 aircraft. Thus he obtained a professional training in metalwork, and Dale had always had a love of fine wood to the extent that at the end of the war in 1945 he built his own arch top guitar.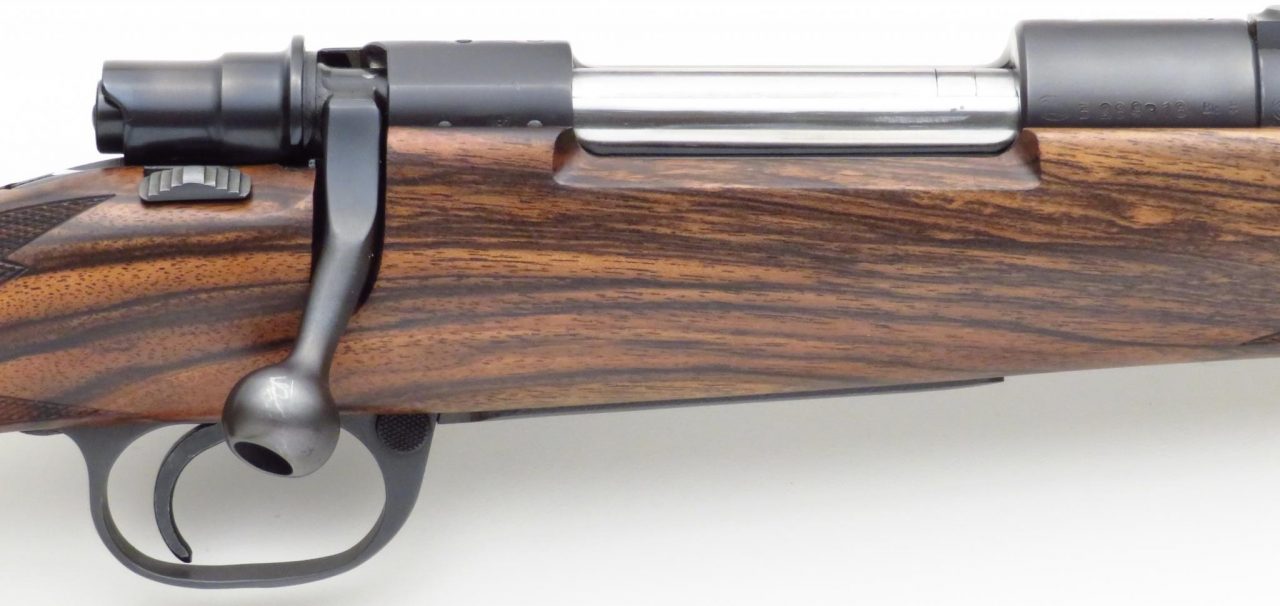 Dale Goens also loved big game hunting in New Mexico and in the post war years began making custom stocks for sporting rifles and progressively moved into building complete custom rifles. By 1971 he had become so famous that he was faced with the choice of giving up his normal line of work in order to continue his custom rifle making and so he took early retirement and devoted the next 29 years to custom rifle making, bringing that to an end in November of 2000 when he retired.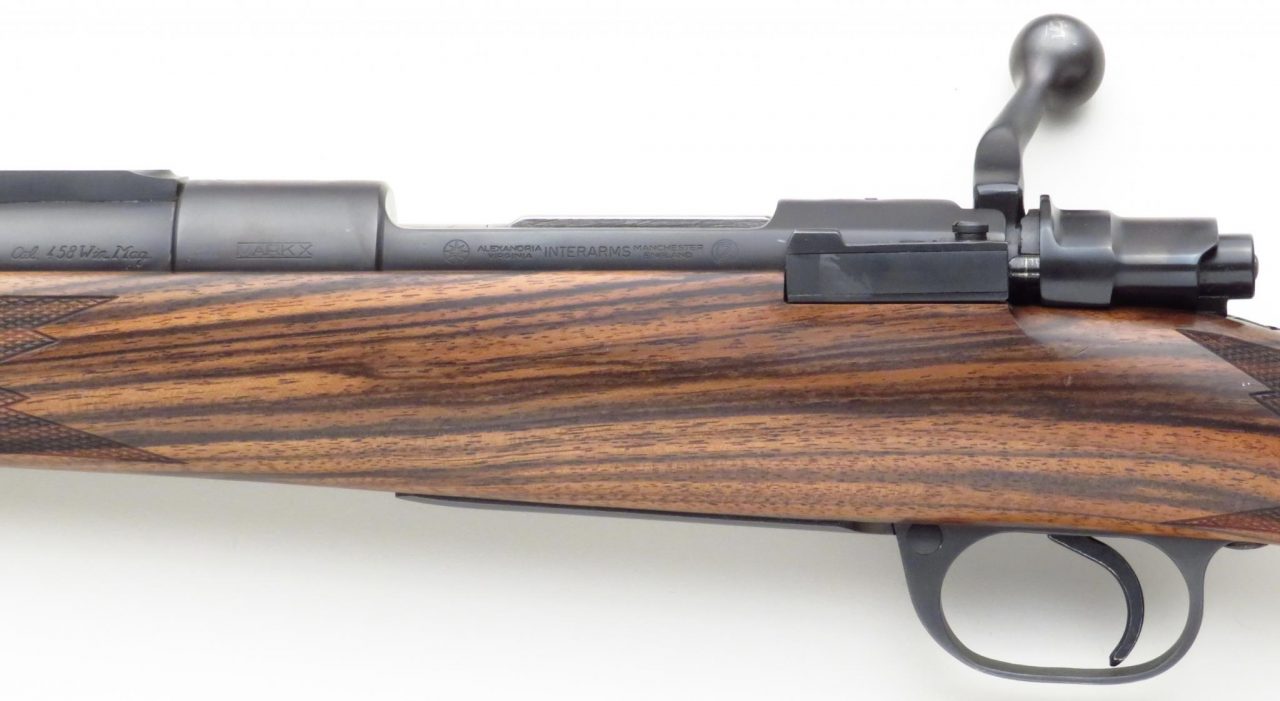 Dale Goens work was of the highest standard, the factor that led to him becoming famous. This custom rifle in .458 Winchester Magnum is believed to be an example of Dale Goens' work and is part of an estate sale that included a number of his rifles. This rifle is a superb example of the quality obtainable in a custom rifle based on a Serbian Zastava Arms M70 action.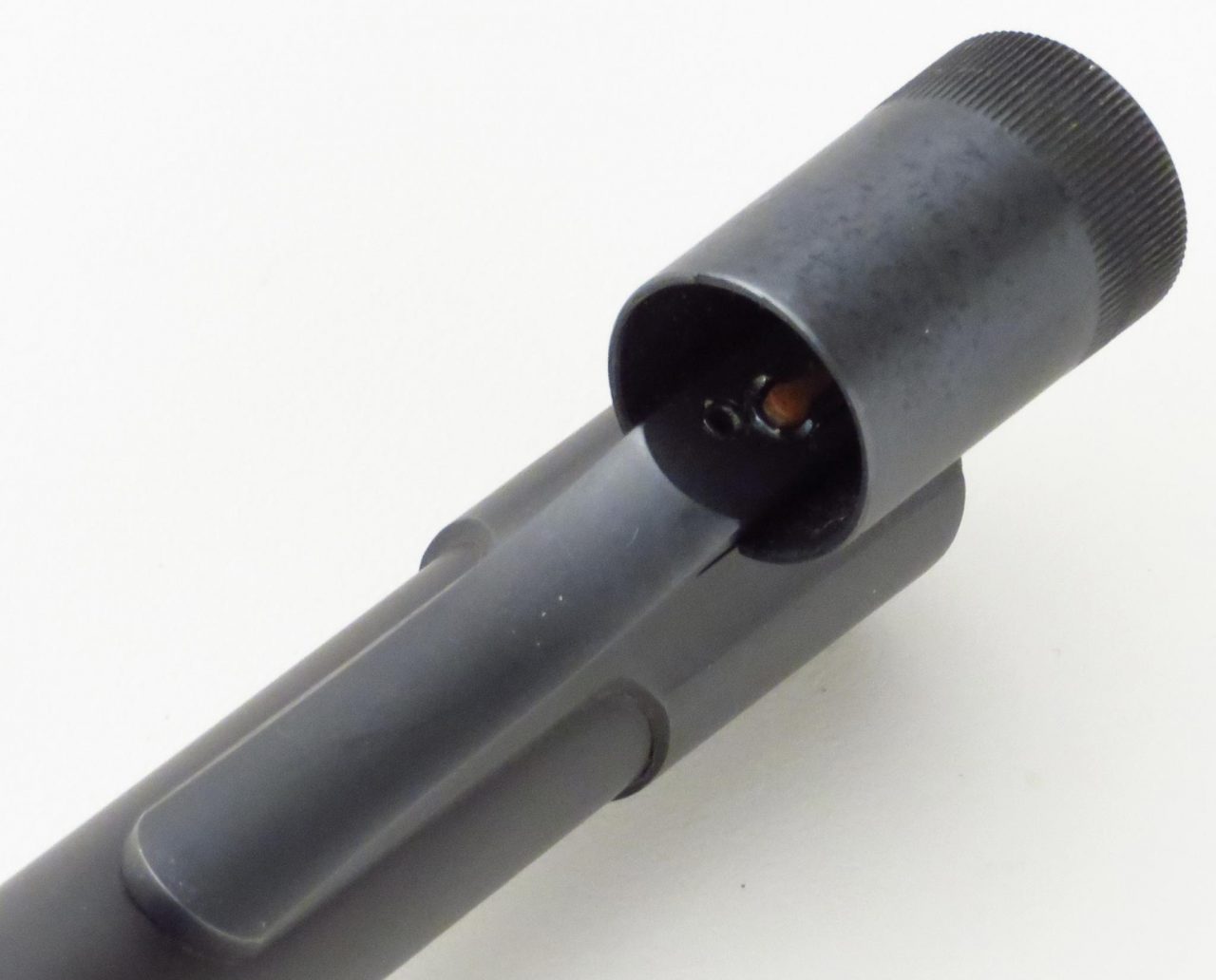 This rifle features a "Mark X Mauser '98" action (i.e. Zastava Arms M70) with a stock crafted from AAA English Walnut that features a very interesting "dynamic" grain. The barrel is fitted with a button release foresight equipped with a flip up night bead on a barrel band and a barrel band mounted sling base. The rear sight is on a traditional quarter rib with one fixed and three folding open "V" blades.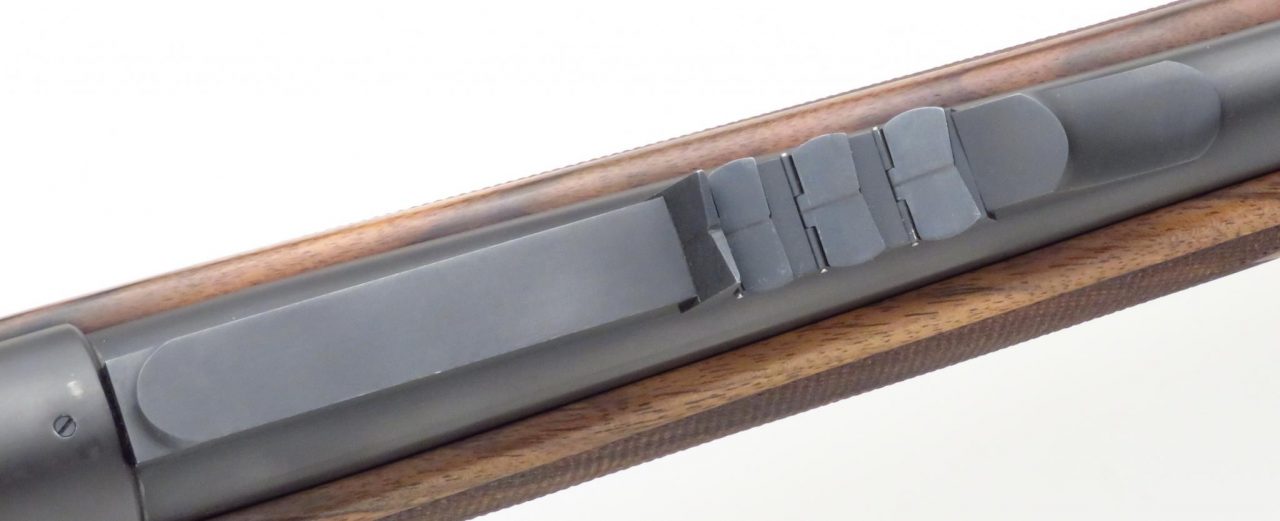 The metalwork is finished in rust blue and has a subdued low sheen finish which is both tasteful and practical on this dangerous game rifle.
The stock features rosewood fore-end and grip caps and the leather covered recoil pad is colored to coordinate with the rosewood. The rifle tips the scales at 9lb, perfect for a .458 Winchester Magnum, and has a length of pull of 13¾".
There is a filled flaw in the walnut on the right side of the fore-end just behind the fore-end cap.
This rifle is up for sale at time of writing by Sportsman's Legacy.
You can find the sale page with more details if you click here.

Dale Goens was a Christian man and he passed away to go to be with the Lord on July 18, 2005. His wife and family by were by his side at his passing and without doubt he is now enjoying the music of heaven and will do so now and forever more.
Picture Credits: All pictures courtesy Sportsman's Legacy.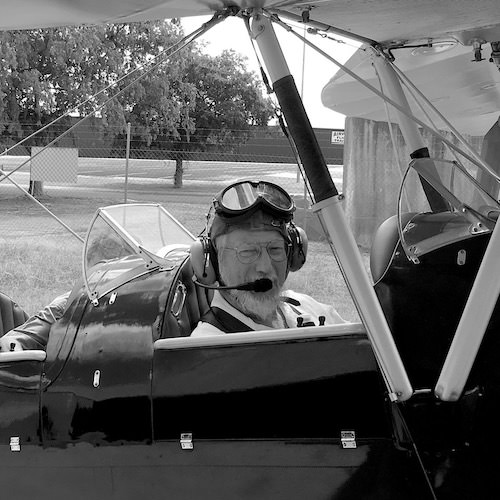 Jon Branch is the founder and senior editor of Revivaler and has written a significant number of articles for various publications including official Buying Guides for eBay, classic car articles for Hagerty, magazine articles for both the Australian Shooters Journal and the Australian Shooter, and he's a long time contributor to Silodrome.
Jon has done radio, television, magazine and newspaper interviews on various issues, and has traveled extensively, having lived in Britain, Australia, China and Hong Kong. His travels have taken him to Indonesia, Israel, Italy, Japan and a number of other countries. He has studied the Japanese sword arts and has a long history of involvement in the shooting sports, which has included authoring submissions to government on various firearms related issues and assisting in the design and establishment of shooting ranges.