At the beginning of the seventies Italian sports car maker Abarth was absorbed into the Fiat empire which involved coming under the corporate strategy setting dictated by Fiat's top levels of management. Abarth having had a significant history in motor sport it was decided that Lancia and Abarth would combine forces and focus on rallying. It was a time when Fiat was investing as much money into rallying as other companies were investing in Formula 1. During these golden years Abarth engineer Aurelio Lampredi created a series of rally versions of production Fiat cars with emphasis on  the 124 and the 131, and Abarth versions of the Lancia coupés the Lancia SE 037 and the Lancia Delta (Lancia SE 038). That period of just over a decade up until the early eighties was to see Abarth become the force to be reckoned with and it was not until the advent of the 4WD drive rally cars such as the Audi Quattro in the early mid eighties that the Lancia/Abarth stronghold was finally broken.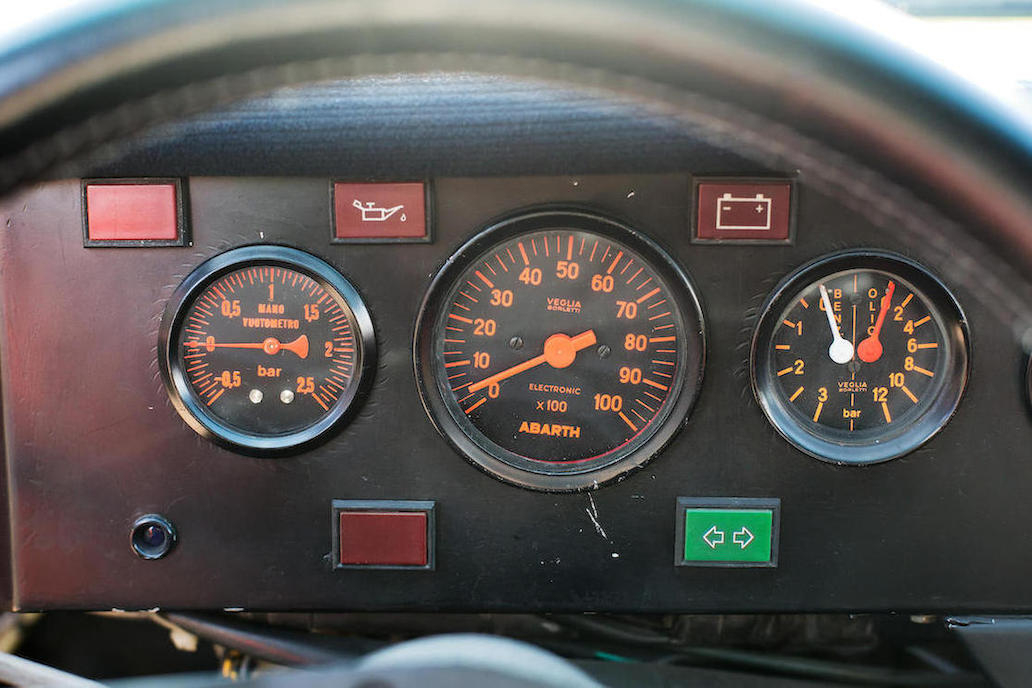 The Lancia-Abarth SE 037 were the last of the mid-engine rear wheel drive cars that were competitive in international rallying, and as they began to be defeated by the new generation of 4WD cars Fiat progressively cut back funding for rally competition, marking the end of an era.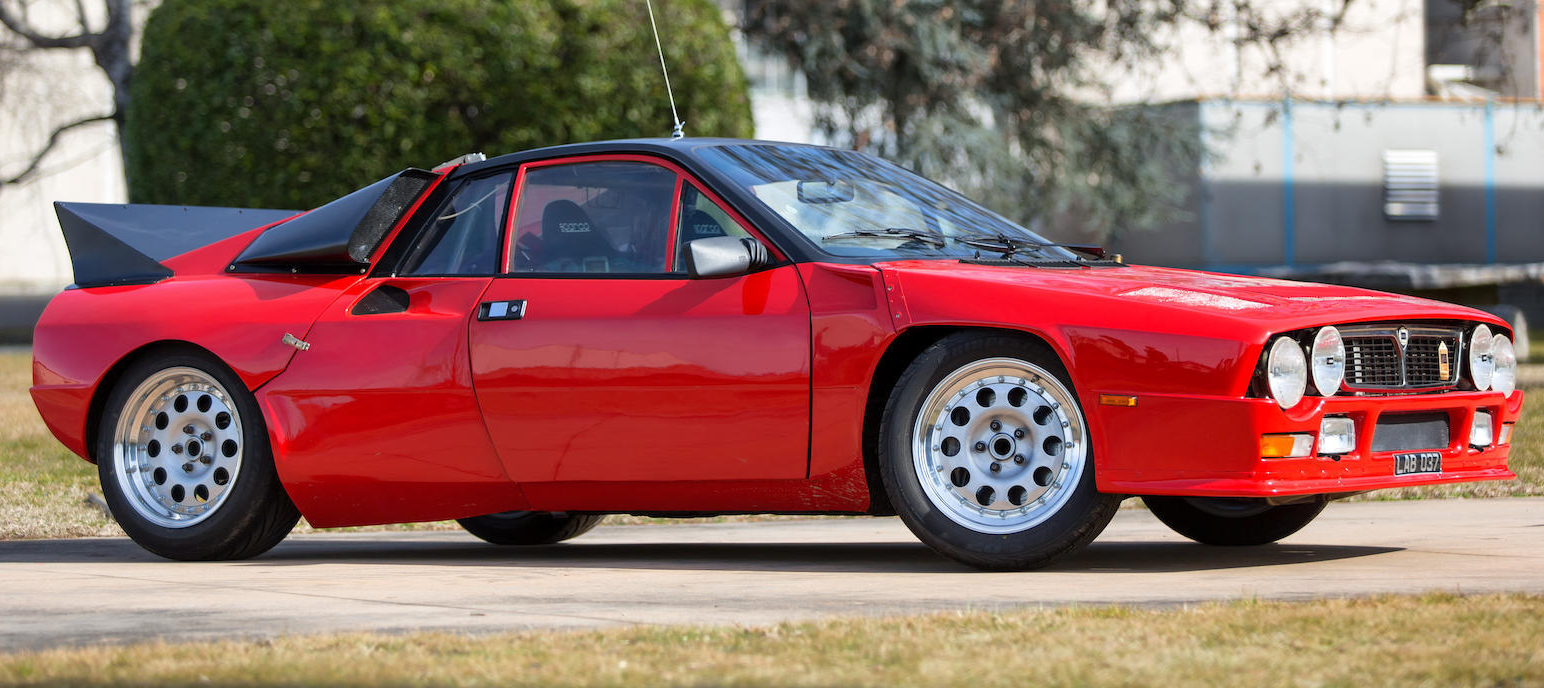 By the time Aurelio Lampredi and his team created the Lancia-Abarth SP 037 they had learned a great many lessons in international rally competition. The ignition coil for example was held in place with sturdy rubber bands to make it replaceable in seconds, and most common maintenance jobs could be accomplished with a couple of 19mm spanners. These cars were built to be fantastically reliable, easy to fix, easy to drive and easy to drive well.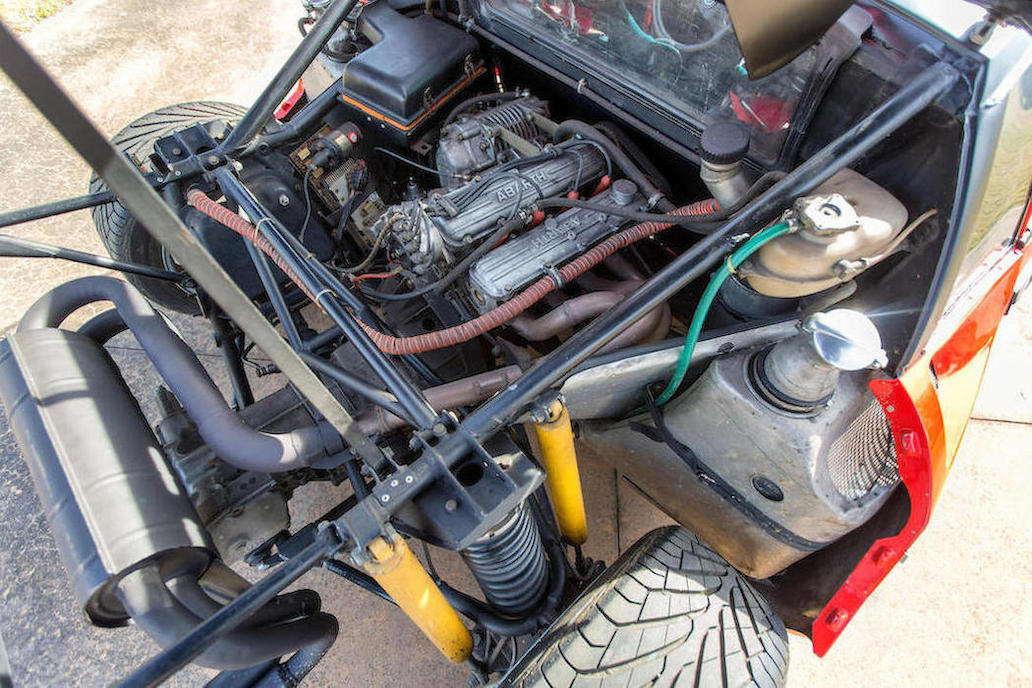 In road trim the car was called the Lancia Stradale and the 1995cc supercharged engine produced 205hp at 7000rpm. The competition versions for Group B rallying produced between 255hp to 280hp at 8000rpm in their first iteration and in the second stage of development were producing 310hp, 325hp and finally 350hp. Suspension is by dual wishbones with coil springs augmented by a roll bar and gas shock absorbers at the front and dual wishbones with twin gas shock absorbers at the rear. This is a suspension that worked to absorb the lumps and bumps of rally roads and tracks keeping both driver and navigator comfortable and allowing them to concentrate on what they needed to do to win rallys.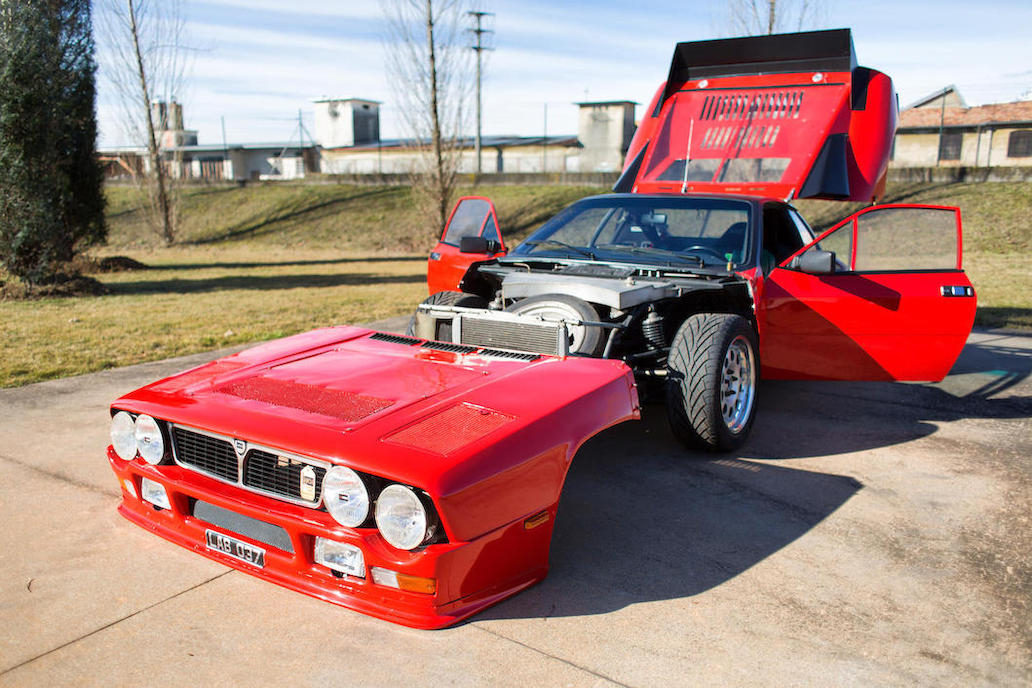 One driver described this car as being one whose design provides "logic and a will to win". This is in a sense not a temperamental Italian, this is a determined Italian that is reliably fast. Fully eighty percent of the functional parts of the car can be inspected by mechanics at a stop. All parts are designed to be quickly fixable. Attention to detail has been very complete. For example when re-fitting suspension rose joints there are guides built in so the mechanic can whack the joint in and it lines up immediately.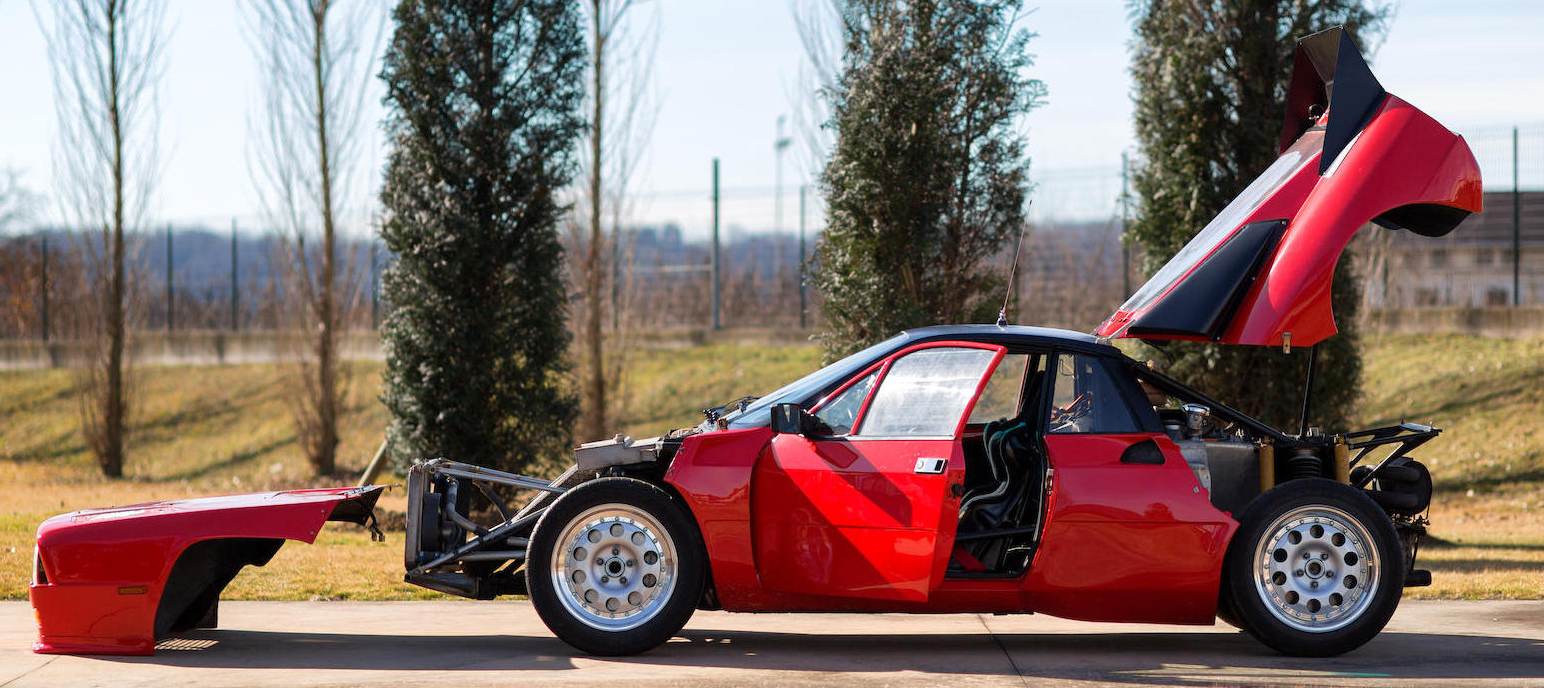 This particular 1980 Lancia-Abarth SE 037 we are featuring is coming up for auction by Bonhams at their The Monaco Sale 'Les Grandes Marques à Monaco' to be held on 13th May 2016 at Monte Carlo. I think this car is the star of the auction, its a renowned driver's car, a wonderful mechanics car, and an iconic piece of rally competition history. Expected price is in the order of €320,000 – €400,000 which is a chunk of change for a car that doesn't even have a speedometer – but then again it doesn't need the distraction of a speedometer does it?
You will find the Bonhams auction page for this car if you click here.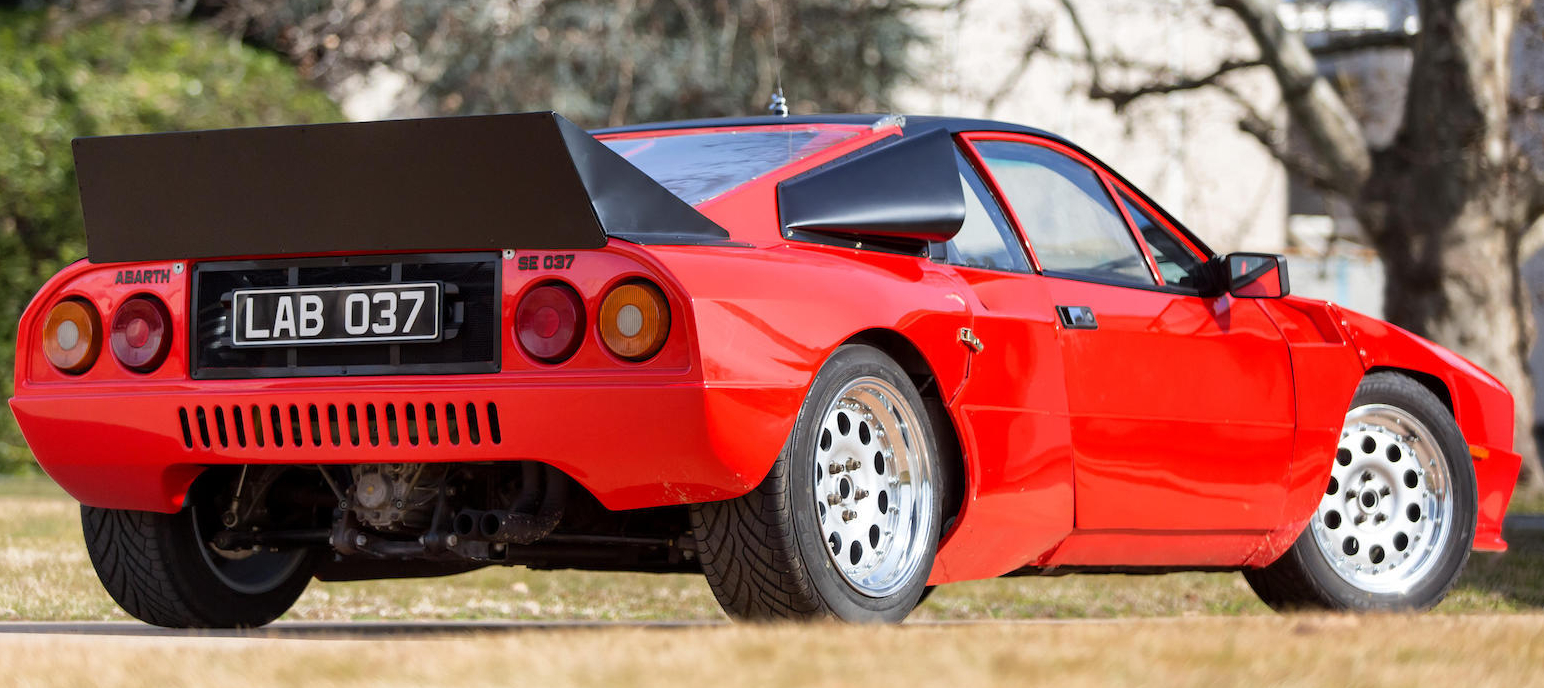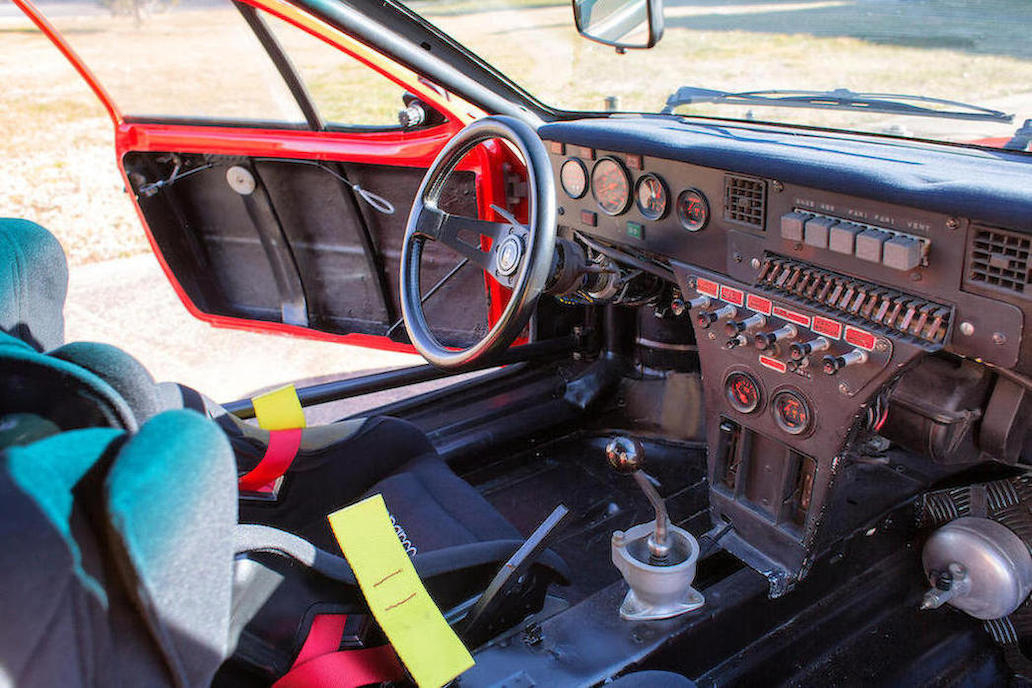 All pictures courtesy Bonhams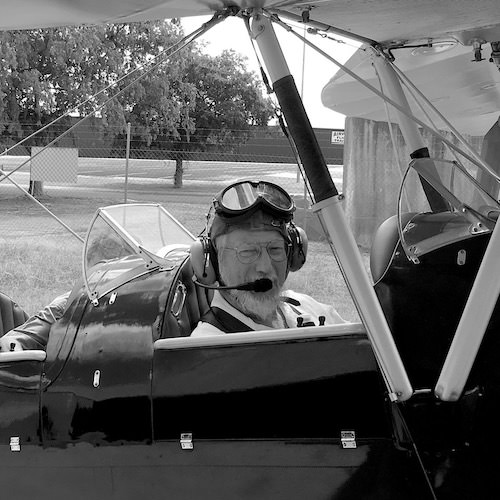 Jon Branch is the founder and senior editor of Revivaler and has written a significant number of articles for various publications including official Buying Guides for eBay, classic car articles for Hagerty, magazine articles for both the Australian Shooters Journal and the Australian Shooter, and he's a long time contributor to Silodrome.
Jon has done radio, television, magazine and newspaper interviews on various issues, and has traveled extensively, having lived in Britain, Australia, China and Hong Kong. His travels have taken him to Indonesia, Israel, Italy, Japan and a number of other countries. He has studied the Japanese sword arts and has a long history of involvement in the shooting sports, which has included authoring submissions to government on various firearms related issues and assisting in the design and establishment of shooting ranges.