Imagine a target pistol that has been based on the design work of an ex-French Foreign Legion captain: a pistol that has been designed with accuracy and reliability as top priorities: and imagine this pistol engineered by the Swiss.
Not only that, but imagine this pistol specifically re-engineered to make it one of the most desirable centrefire target pistols and you have the SIG Sauer P210 target.
Fast Facts
The original SIG P210 was created using a pistol design done by ex-French Foreign Legion captain: Charles Petter.
Petter was Swiss, and his original handgun design incorporated the features that his military training and experience had taught him would be most preferable for an accurate side-arm.
Petter's original pistol design was the French SACM (Société Alsacienne de Constructions Mécaniques) Model 1935A.
The SACM Model 1935A was used as the basis for the Swiss military Model 49 (later known as the SIG P210), a handgun which military firearms expert Ian Hogg has described as "The best pistol in the world".
Manufacture of the P210 moved from Switzerland to Germany in 2010, and then to the United States in 2017.
A SIG Sauer P210 Target is to be offered for sale by Rock Island Auction on April 5, 2023.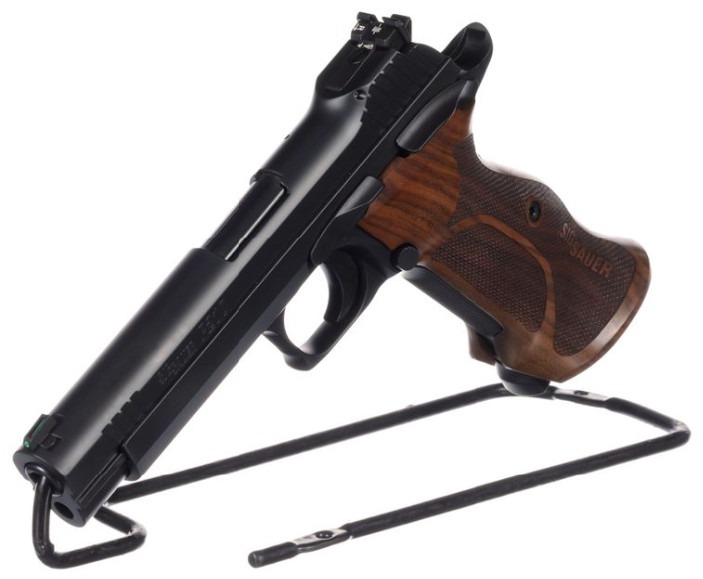 The Swiss Model 49 – the P210
During the Second World War Switzerland managed to remain neutral, although it shared a land border with Nazi Germany. During that time the Swiss military recognized that they needed to replace their aging inventory of Luger pistols chambered for the 7.65 Parabellum (30 Luger) cartridge and the engineers at SIG decided that the French SACM Model 1935A was to be the foundation for this new pistol.
The SACM Model 1935A was chambered for the 7.65×20mm Long, a cartridge which fired a 77 grain (5 gram) FMJ bullet at 1,132 ft/sec. (345 m/sec.) and delivered a muzzle energy of only 219 ft/lb (297 Joules).
The new Swiss pistol would need to be able to use either 9 mm Parabellum or 7.65 Parabellum ammunition with minimal difficulty in making the change, both cartridges were common in the country.
The SIG Sauer P210
The Swiss purchased rights to use the Browning-Petter patents in order to create a pistol that combined the best of John Moses Browning's design for a recoil operated semi-automatic, and Charles Petter's design, of which two outstanding features were his use of slide rails that were the opposite of the Browning, i.e. whereas Browning placed the guide rails on the outside of the frame and inside of the slide of his Model 1911, Petter did the opposite – he put the guide rails on the inside of the frame and outside of the slide in the SACM 35A.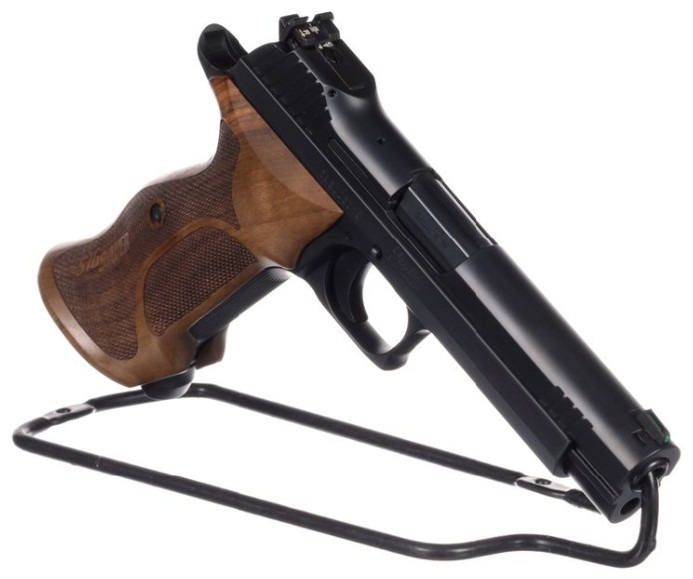 The effect of this reversal of the guide rails was to make the contact between the frame and slide supported for a much longer distance, ensuring better accuracy, and removing the need for an accurately fitted barrel bushing as used on the Browning.
The other feature of the Petter design that proved highly desirable was that the firing mechanism was made as a self-contained unit that could be easily removed from the handgun and replaced. This made life much easier for a military or police armourer who could replace a faulty firing mechanism quite literally in seconds.
The combination of Swiss engineering and manufacturing precision made this new pistol one which had the potential to be highly accurate, and it fully lived up to that potential.
A Browning design Colt M1911 can be made to shoot with exceptional accuracy, there are a number of pistol-smiths in the United States who create such handguns. But the SIG P210 delivered this sort of accuracy out of box in standard production pistols.
About the only criticism of the P210 that I regularly hear is that it tends to give the shooter a dose of hammer bite. This doesn't happen to everybody – I have relatively small hands and shooting a P210 did not result in any bites – but for those with larger hands it certainly does.
Swiss military officers no doubt wear gloves and so are protected against getting bitten.
For a detailed history of the P210 we recommend our article "SIG P210".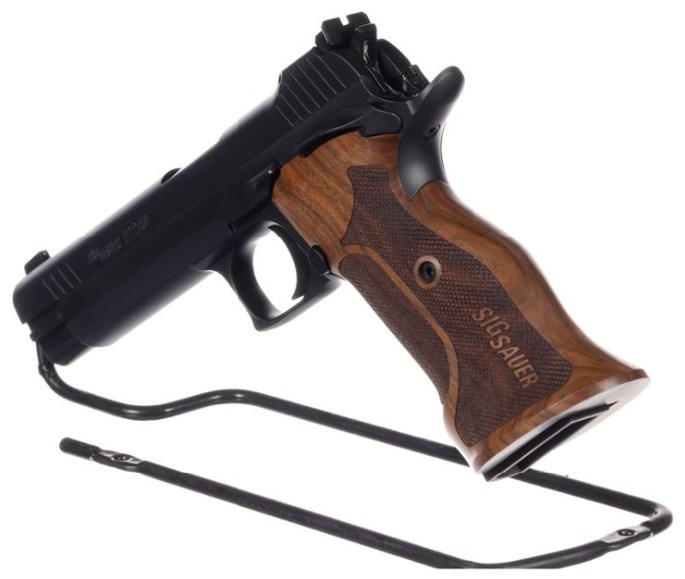 From Switzerland to Germany, and then to the United States
Manufacture of the P210 in Switzerland ensured that these pistols were expensive: they were exquisite but expensively so. You got what you paid for – and you paid out rather a lot.
This situation was to change however as the firearms division of SIG merged with German arms maker Sauer to form SIG Sauer in 1976. Sauer had been involved in making firearms for the United States market for quite some time at that point, having made rifles for Weatherby and for Colt (i.e. the Colt Sauer).
The Sauer (Germany) manufactured P210 was the SIG Sauer P210 which commenced production in 2010 and was followed by a new version, the P210A, which was made by SIG Sauer of New Hampshire, USA, in 2017.
The latest model of the P210 made by SIG Saur in the United States is the P210 Carry which features an aluminium alloy frame and slightly shortened barrel/slide.
The SIG Sauer P210 Target
The current production SIG Sauer P210 Target can be found at the SIG Sauer website.
The pistol features the sort of excellent trigger one would expect from a SIG Sauer target pistol. It's design has been improved so that it no longer delivers hammer bite to shooters with large hands, which is a great bonus.
The other bonus for American shooters is that the magazine release and safety catch controls have been moved to the locations that are familiar to users of the Colt M1911.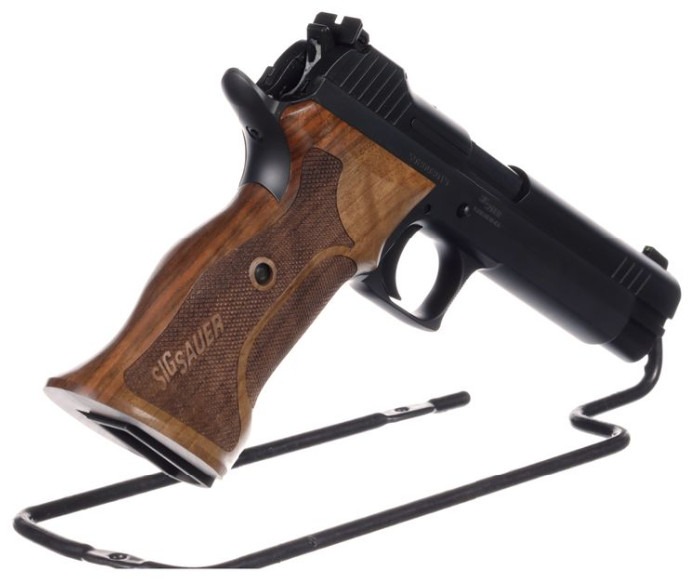 The frame is made of stainless steel while the barrel is of carbon steel.
Sights are adjustable and the pistol has a nitron finish. Grips are of walnut. Magazine capacity is 8 rounds in a single column. And new pistols are supplied with two magazines.
This model P210 is affordable and yet excellent: and for those wanting to have more conventional grips no doubt they can be found or made.
If you are looking for a SIG Sauer P210 Target and would like to get a used one in really nice condition there is one coming up for sale by Rock Island Auction on April 5, 2023.
You can find the sale page for this handgun here.
Rock Island Auction list this pistol as follows:-
Bore Condition: Bright – Shows little or no wear
Rating:
NA – NEW- all original parts; 99% or more original finish.
Description:
With matching factory box, manual, lock, tool, and extra magazine.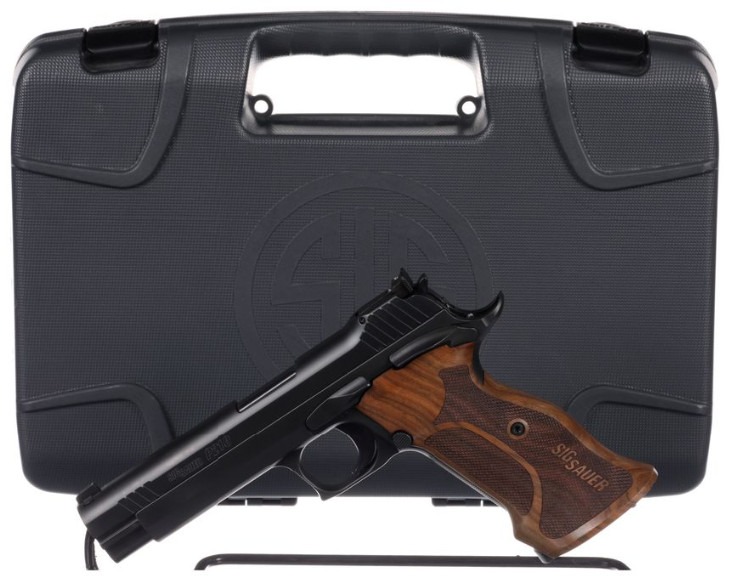 Picture credits: All pictures courtesy Rock Island Auction.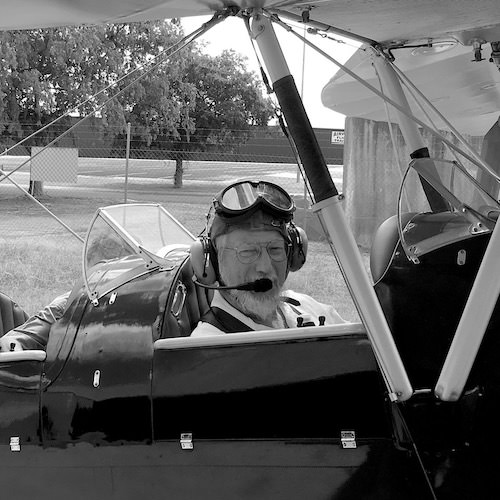 Jon Branch is the founder and senior editor of Revivaler and has written a significant number of articles for various publications including official Buying Guides for eBay, classic car articles for Hagerty, magazine articles for both the Australian Shooters Journal and the Australian Shooter, and he's a long time contributor to Silodrome.
Jon has done radio, television, magazine and newspaper interviews on various issues, and has traveled extensively, having lived in Britain, Australia, China and Hong Kong. His travels have taken him to Indonesia, Israel, Italy, Japan and a number of other countries. He has studied the Japanese sword arts and has a long history of involvement in the shooting sports, which has included authoring submissions to government on various firearms related issues and assisting in the design and establishment of shooting ranges.