The Aston Martin V8 Vantage Zagato Coupé was one of the fastest automobiles of its day and will still put most other cars on the road to shame. It is a wonderful product of an Anglo-Italian partnership that began at the Geneva Salon of 1984. Aston Martin had partnered with Italian design house Zagato back in 1960 when they built the Aston Martin DB4 GT Zagato and it seemed like a good idea to do another car two dozen years later.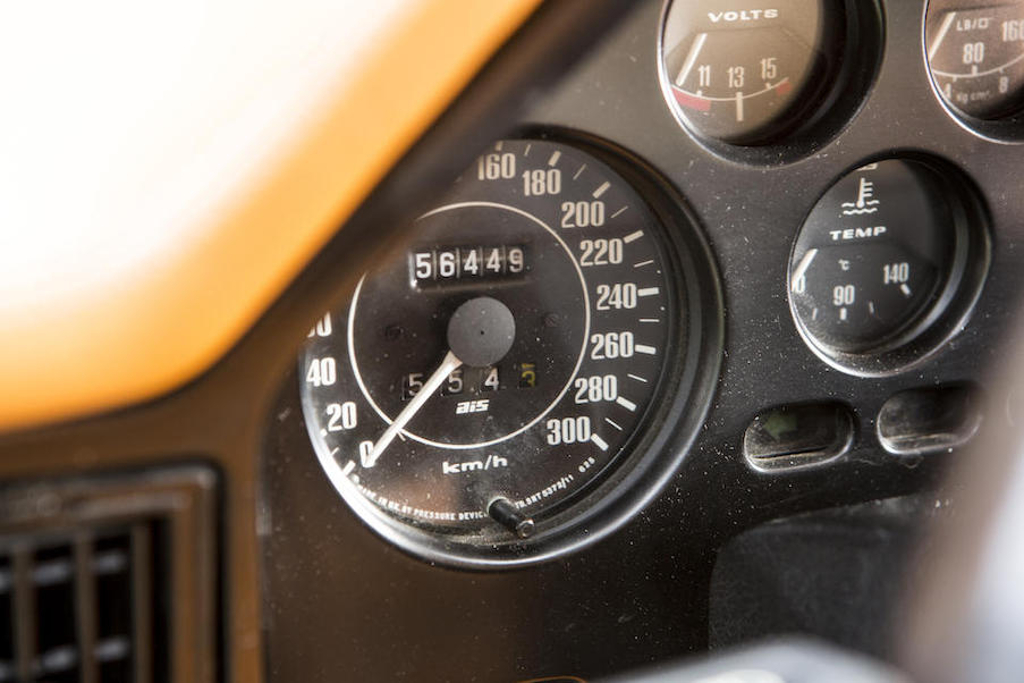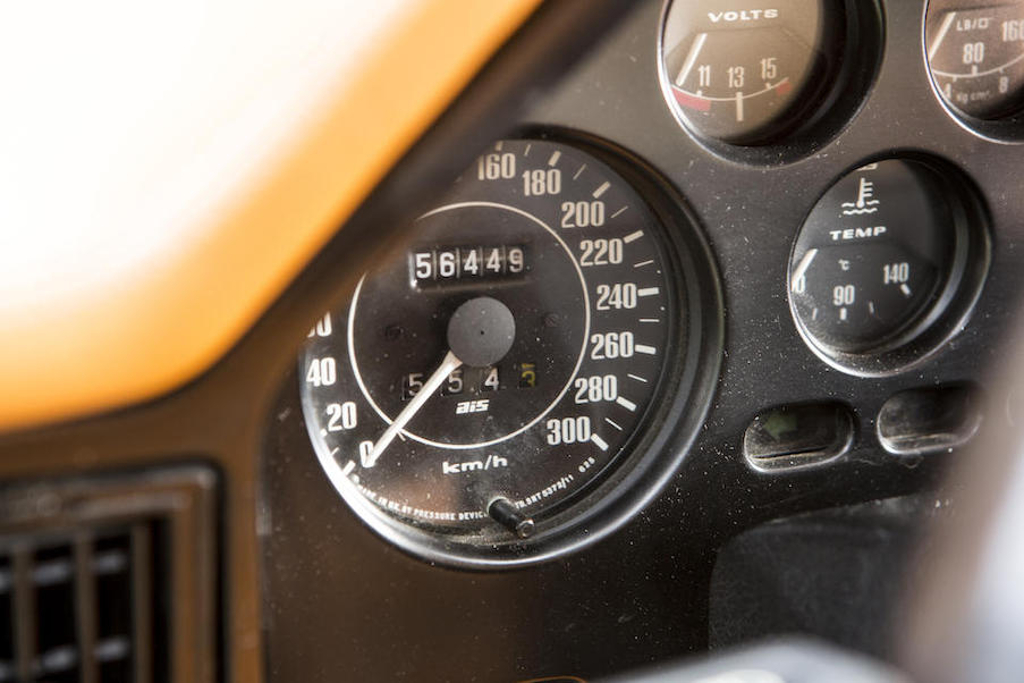 With the concept proposal established between Elio and Gianni Zagato, and Aston Martin chairman Victor Gauntlett at the Geneva Salon, Zagato's design team got to work on the prototype design. Aston Martin's brief was to make the new car lighter, quicker, with more lively handling, able to reach 300km/hr/186mph and get to 60mph in five seconds or less.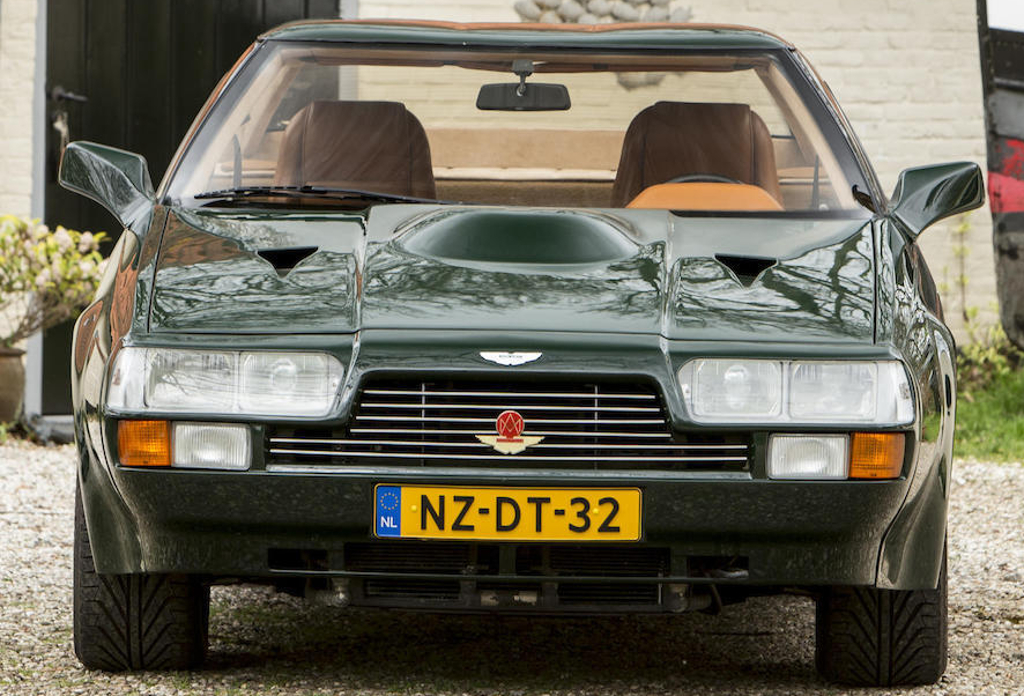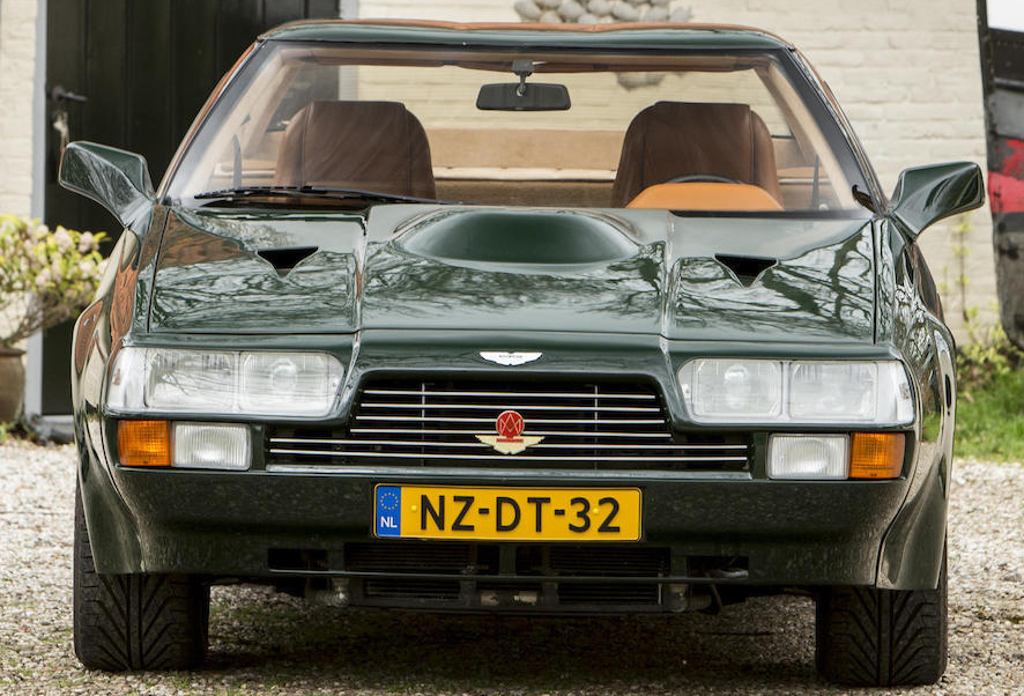 Zagato's styling for the new car proved to be quite controversial; some loved it, some didn't. The points of criticism tended to revolve around the car's angular styling which was not at all reminiscent of the 1960 DB4 GT Zagato; perhaps some people had been hoping for a resurrection of that style and were disappointed. The other point of criticism was the bonnet bulge (hood bulge) most likely made necessary because the fuel injected version of Aston Martin's Tadek Marek designed 5.3-litre DOHC V8 was not capable of propelling the car all the way to 300km/hr but the engine fitted with Weber 48 IDA carburettors bored out to 50mm was. But there were also those who loved the styling and there was no difficulty in finding fifty customers who would open their wallets to the tune of a £15,000 deposit on the eventual £87,000 final price tag.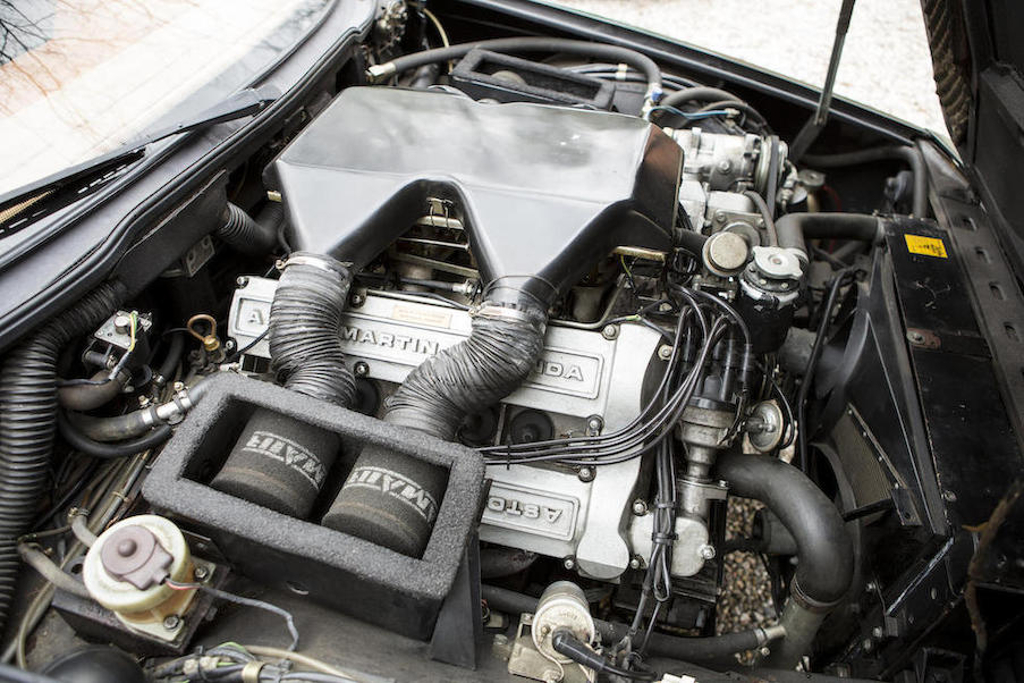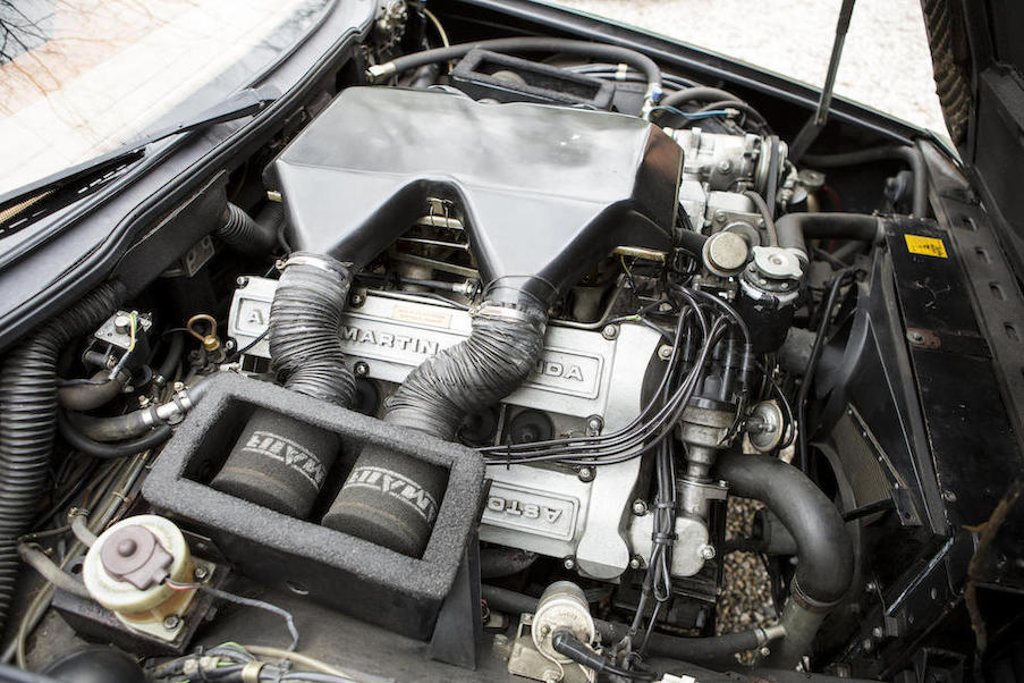 With a rolling chassis supplied Zagato proceeded to lighten the new car by shortening the chassis eliminating the rear seats in the process. This pruned 168kg (370lbs) off the weight of the car. The interior was similarly kept simple but comfortable with attention paid to keeping weight down wherever practicable whilst ensuring this would be a luxurious Grand Touring car.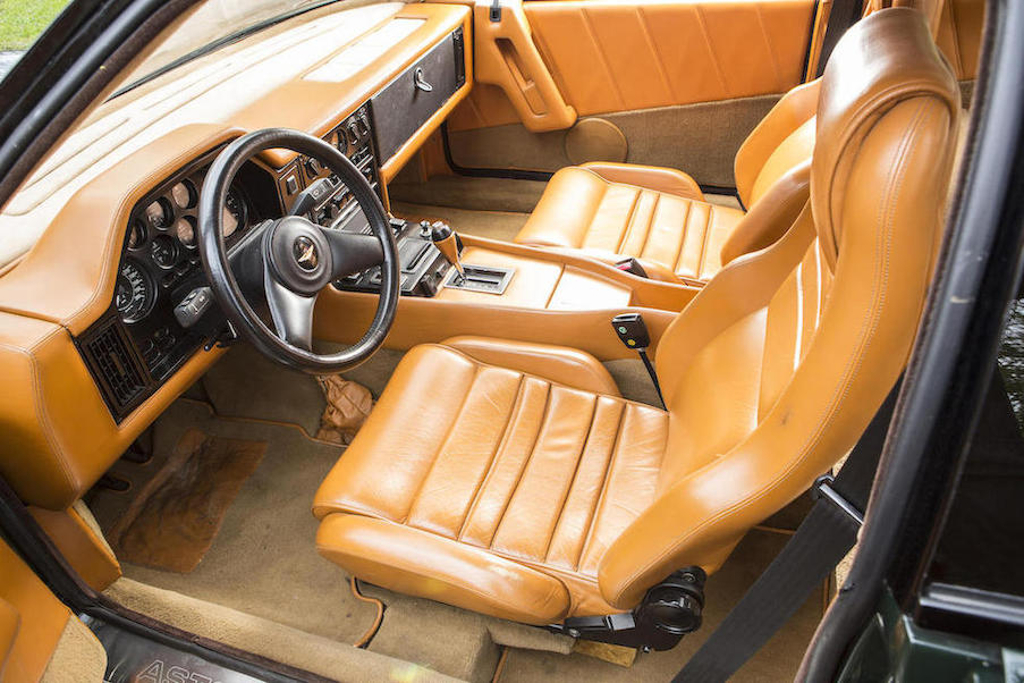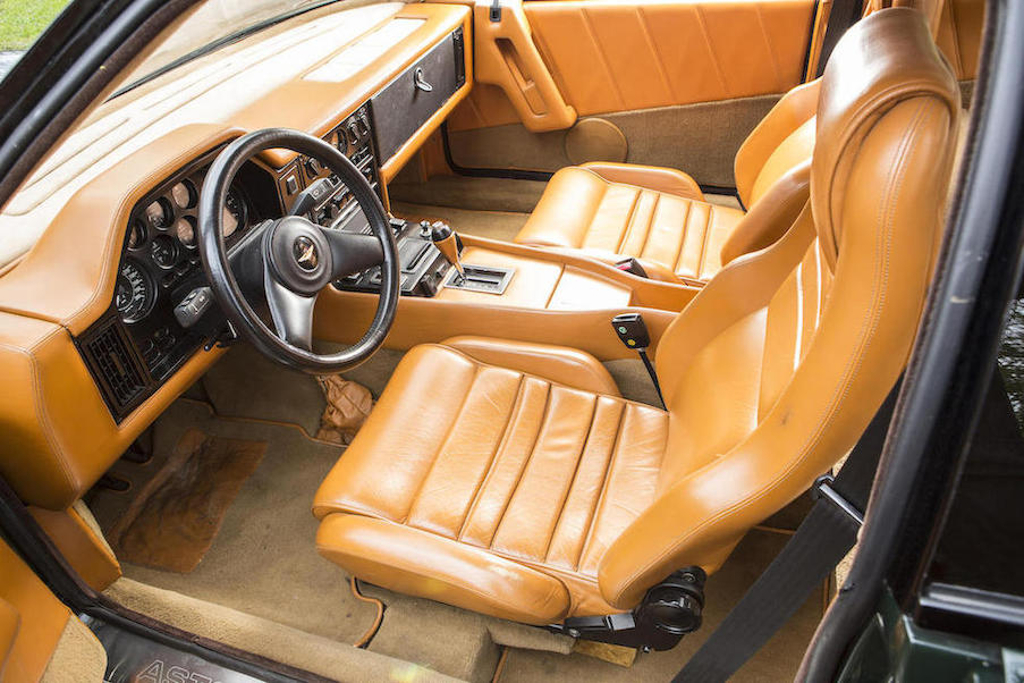 The first prototype car was road tested by French magazine "Sport Auto". Rumor has it that the maximum speed test was done on a "deserted section of motorway whilst the local traffic police were having their lunch break". The actual top speed attained was 185.8mph. The standing to 60mph time was 4.8 seconds. No doubt the chink of champagne glasses was heard when the test team went for their lunch a bit later. We should add however that the engine of the test prototype produced 432bhp at 6,200rpm and 395ft/lbs of torque at 5,100rpm. But the production cars had to be built to comply with emissions regulations and so normally produced 408bhp. That being said Aston Martin could restore the engine power to the full 432bhp if the owner so desired.
The first three completed cars were shown at the Geneva Salon in 1986. One was displayed on the Zagato Stand, one on the Aston Martin Lagonda stand, and one at a hotel beside Lake Geneva. Fifty two of the coupé versions were sold.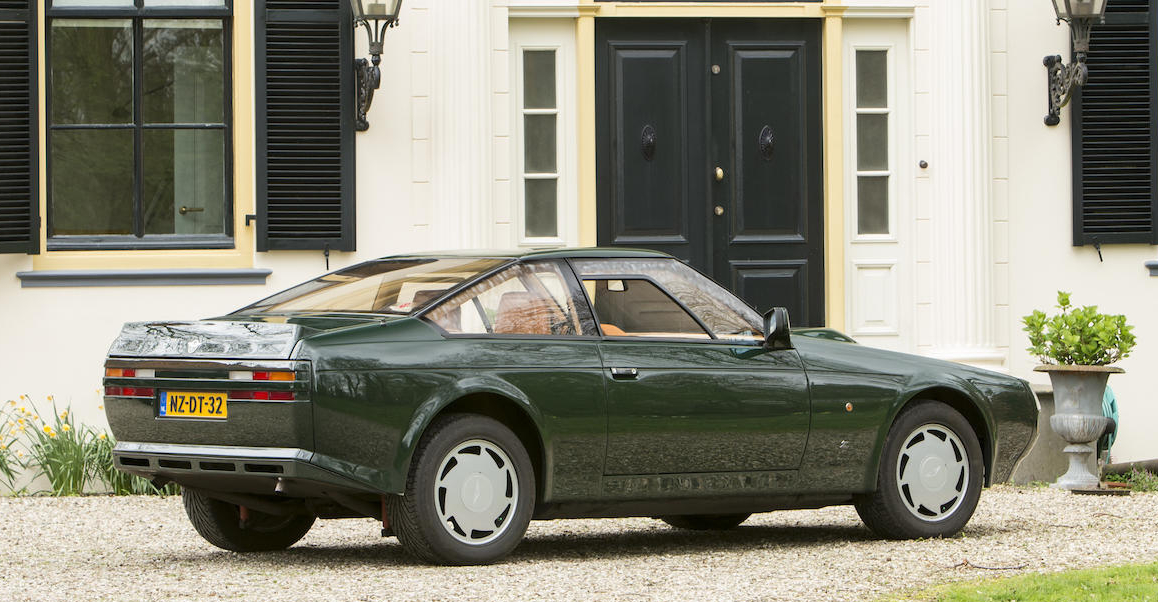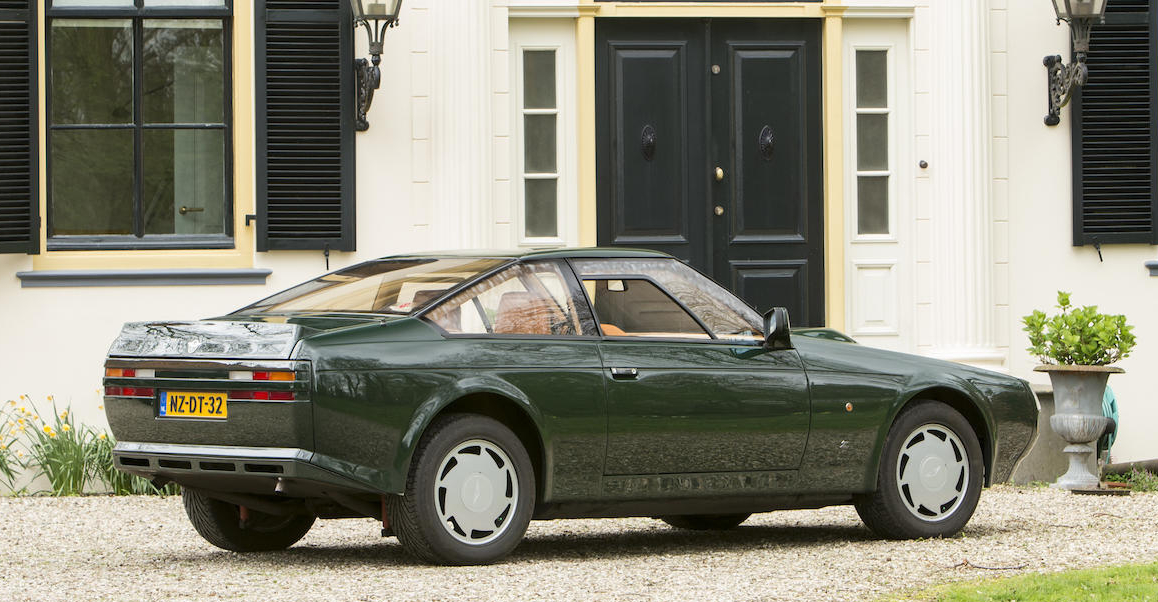 With the success of the coupé version Aston Martin took the decision to offer a convertible version and had no difficulty in finding another thirty seven customers willing to purchase one.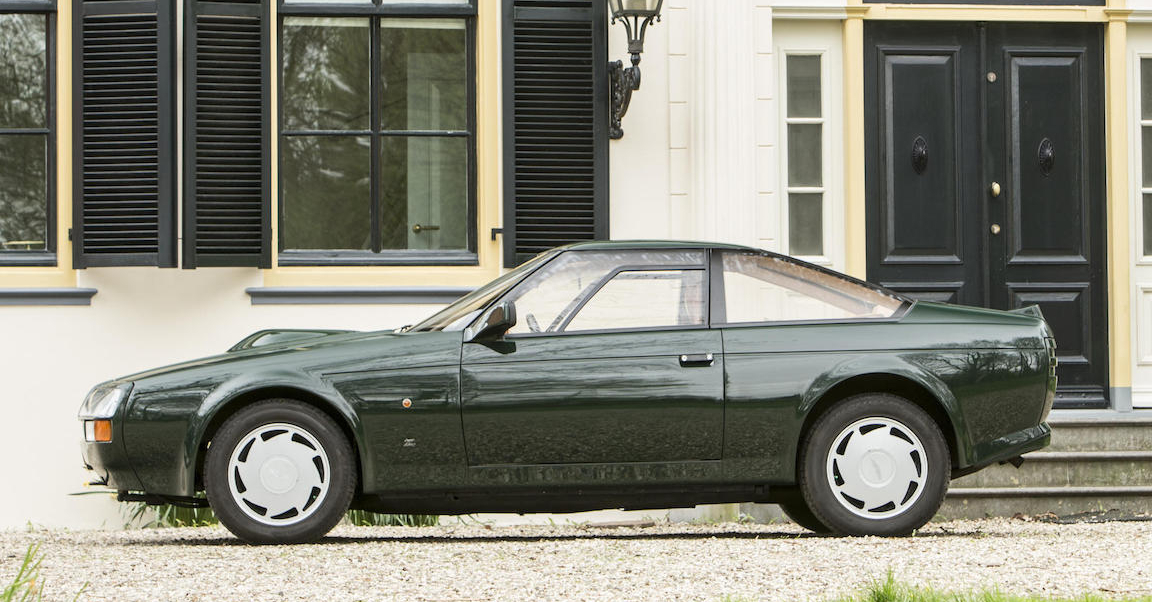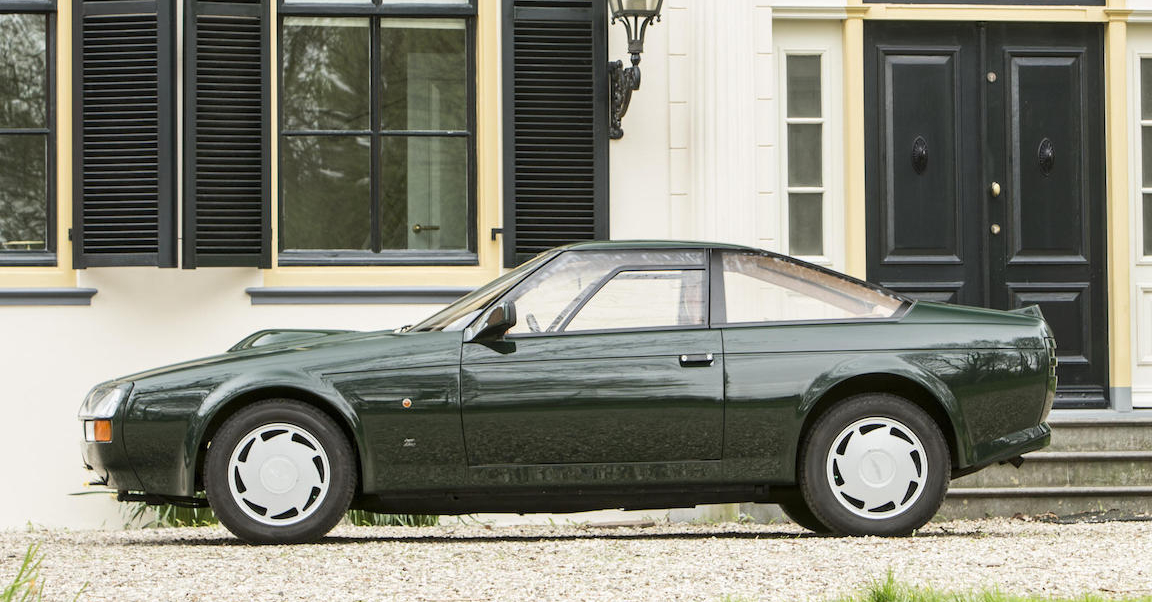 Production of the V8 Vantage Zagato Coupé and convertible ended in 1990 with 52 coupés and 37 convertibles made. These cars have been some of the quickest and best handling Astons made as evidenced by British comedian and sports car aficionado Rowan Atkinson purchasing one in 1998 and having it converted so he could race it in Aston Martin Owner's Club competition. One owner of a V8 Vantage Zagato Coupé went to even more lengths to increase its already impressive performance for racing by fitting a 7.0 litre R.S Williams fuel injected engine.
As a road car however the Aston Martin V8 Vantage Zagato Coupé is at its best with its original engine tuned for road use in which state it is more than capable of leaving almost anything else in its dust and remains a tractable sports car and a joy to drive.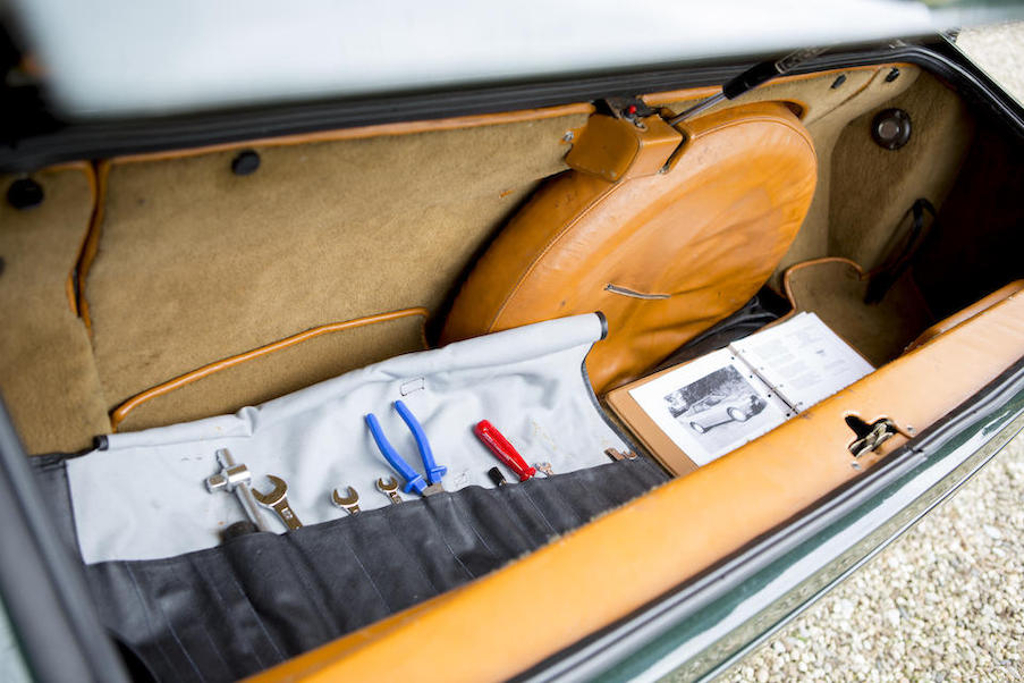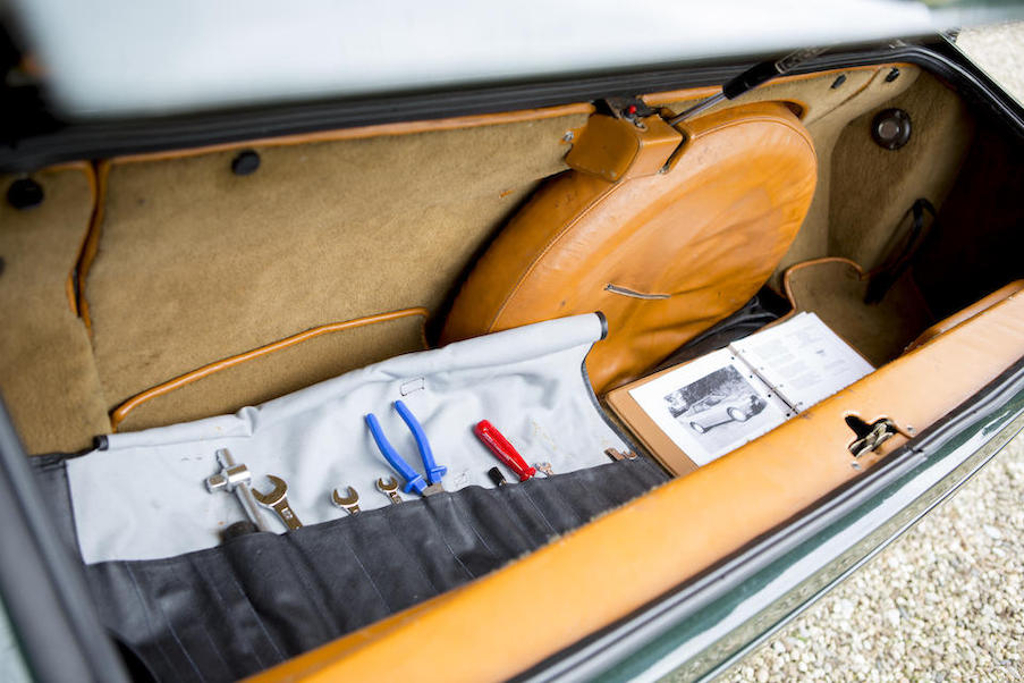 The British Racing Green 1987 Aston Martin V8 Vantage Zagato Coupé in our pictures is coming up for sale by Bonhams at their Aston Martin Sale to be held at the Newport Pagnell, Aston Martin Works Service, in Britain on 13th May 2017.
You will find the sale page for this car with further details if you click here.
Expected sale price for this car is in the range £300,000 – £400,000.
This is an opportunity to acquire a most unusual Aston Martin, and one that has extraordinary performance.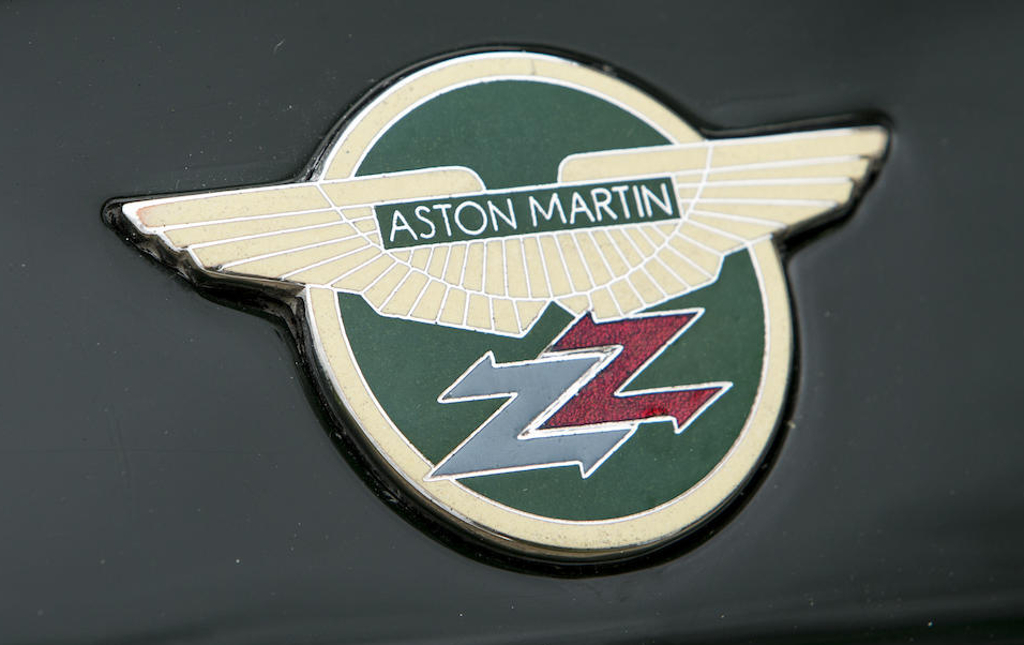 (All pictures courtesy Bonhams).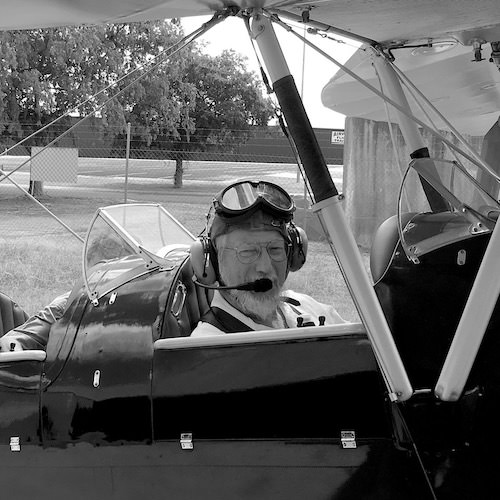 Jon Branch is the founder and senior editor of Revivaler and has written a significant number of articles for various publications including official Buying Guides for eBay, classic car articles for Hagerty, magazine articles for both the Australian Shooters Journal and the Australian Shooter, and he's a long time contributor to Silodrome.
Jon has done radio, television, magazine and newspaper interviews on various issues, and has traveled extensively, having lived in Britain, Australia, China and Hong Kong. His travels have taken him to Indonesia, Israel, Italy, Japan and a number of other countries. He has studied the Japanese sword arts and has a long history of involvement in the shooting sports, which has included authoring submissions to government on various firearms related issues and assisting in the design and establishment of shooting ranges.