The 1931 Cadillac 355A was an improved version of its predecessor the 353. The 355 series Cadillac retained the same L head sidevalve V8 engine of 353cu in capacity producing 95bhp. In the interests of achieving minimal engine vibrations the V8 was mounted using the same five point mounting system as the larger V16 Cadillac engine. The gearbox was a three speed synchromesh unit. The cars were made in two door coupé and convertible styles, and in four door convertible, sedan, town car and limousine body styles. The 355 had a number of improvements over the 353 including an all metal floor pan, the battery and tool box area being moved to a location under the front seat. The radiator was mounted lower and a condensation tank was added to it.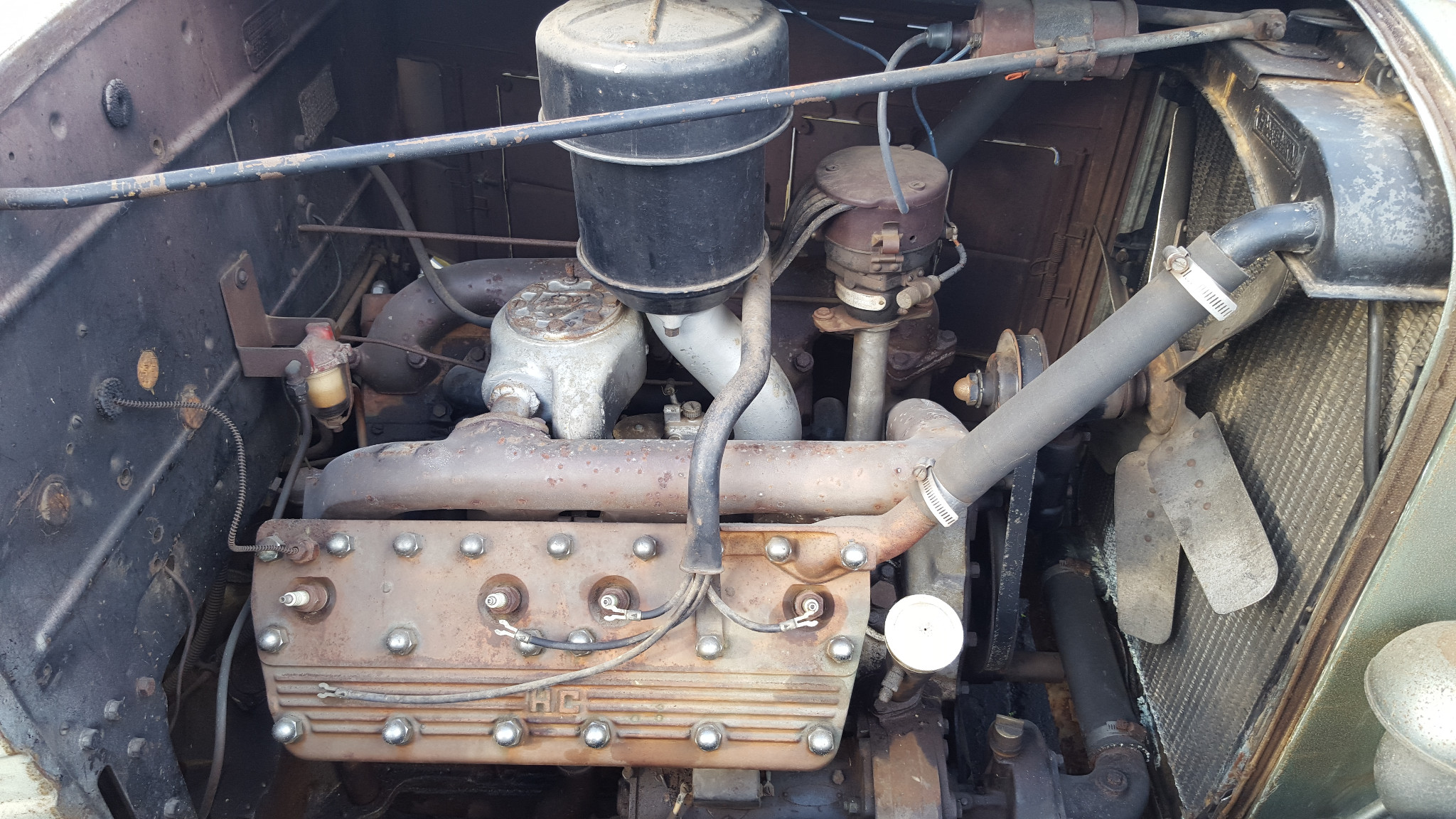 The car we are featuring is up for auction on Bring A Trailer and you'll find the auction page if you click here.
At time of writing the current bid was USD$10,000 and there were over six days left for the auction to run.
This 1931 Cadillac appears to be largely original other than having been painted some years ago. Most original parts are in place and the car has a set of Pilot Ray self steering driving lights which were most likely a factory fitted option. Pilot Ray self steering headlights having made their first appearance as factory fitted optional equipment with Packard and Cadillac as early as 1928 and certainly by 1930.
You'll find an interesting page on the Pilot Ray driving lights if you click here.
The Pilot Ray self steering driving lights precede the similar lights that appeared on the Citroën DS21 and later by a three decades.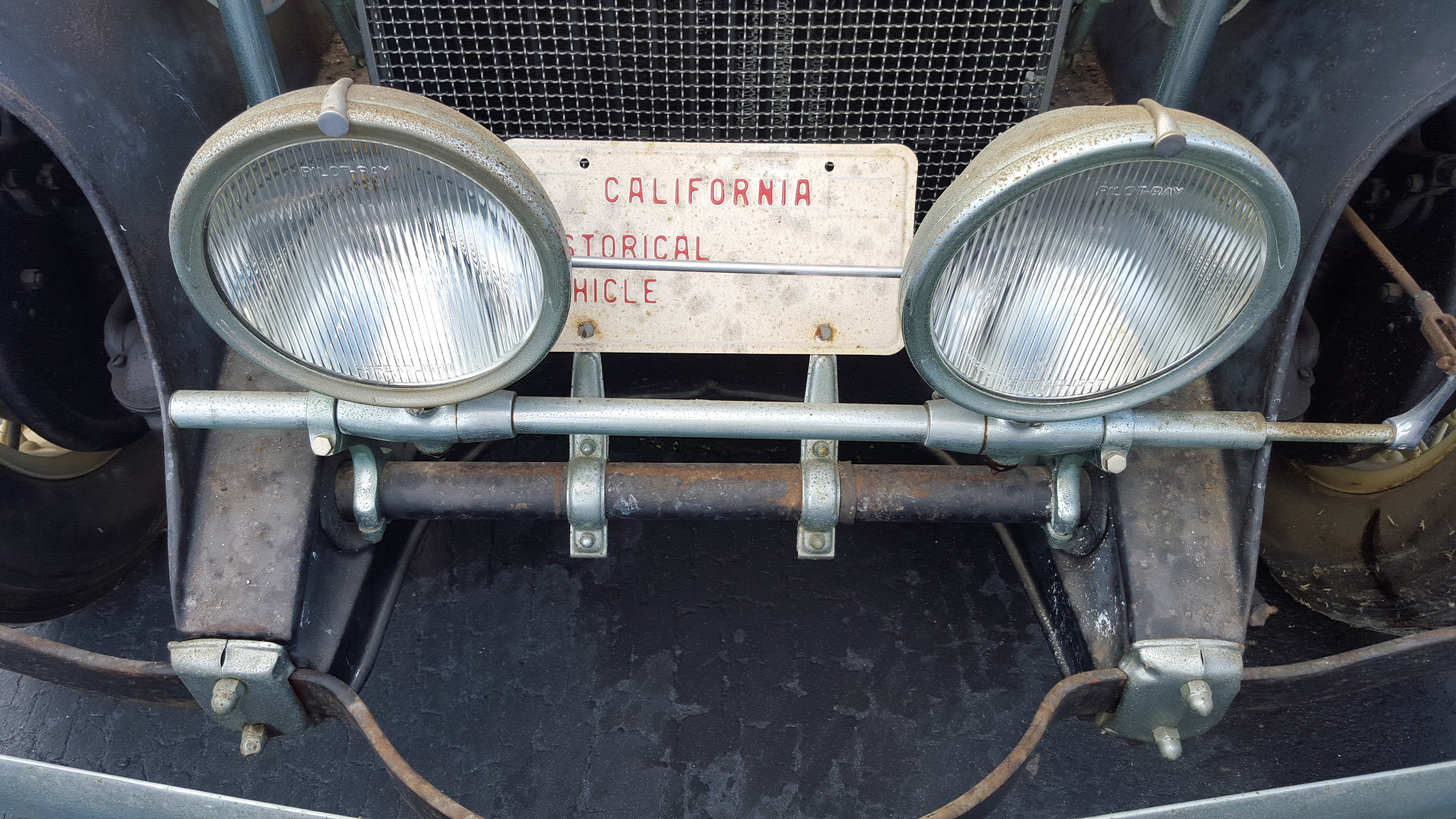 The Pilot Ray lights were intended to be used in conjunction with the car's headlights. Typically when the driving lights were switched on the vehicle's parking lights would be turned off to conserve the power coming from the generator. Thus used the driver would have the benefit of having the road ahead illuminated but also having lights shining in the direction into which he/she was turning.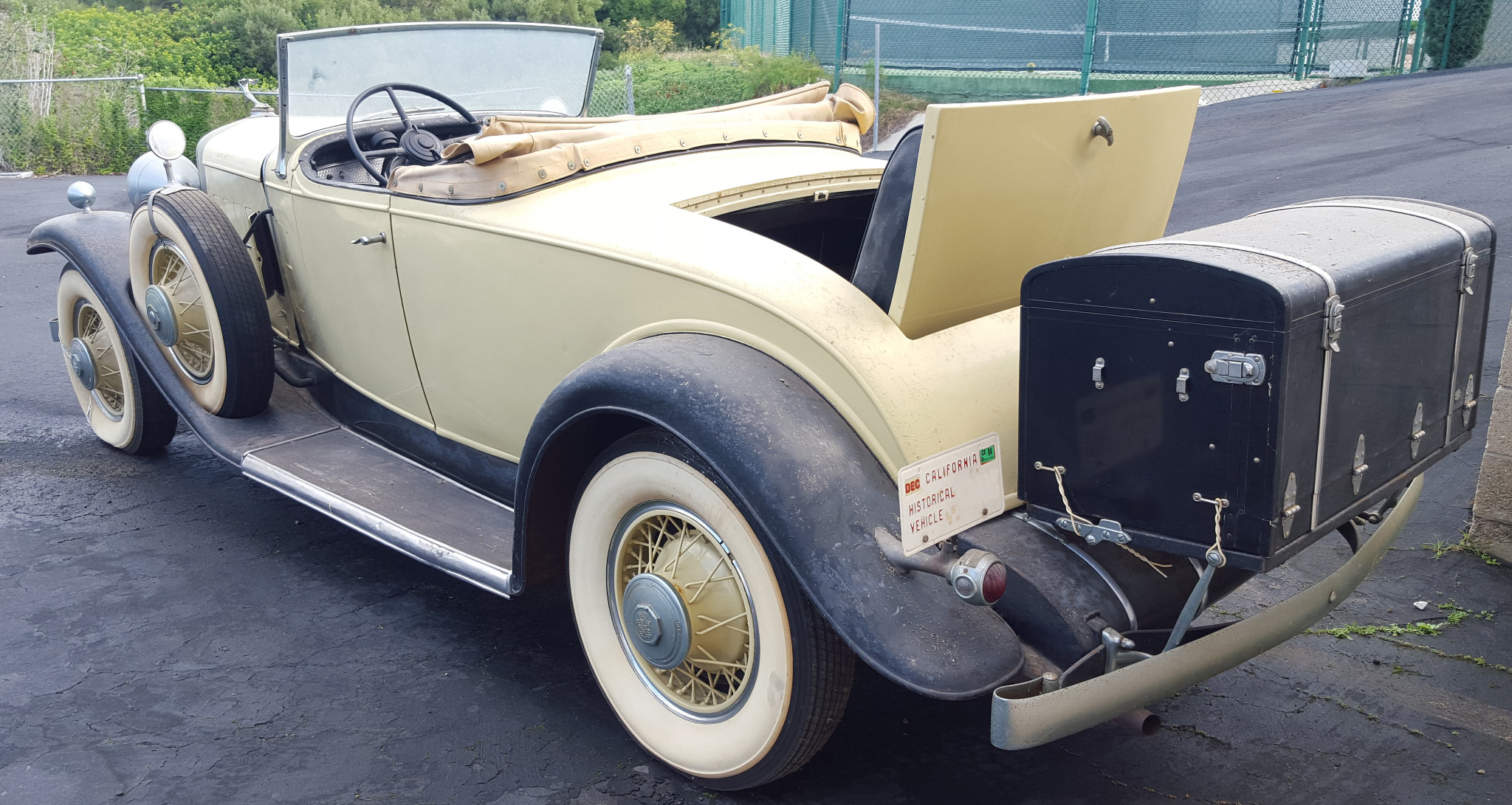 A Cadillac 355A such as this one currently up for auction is a very attractive "project car" for someone looking for a thirties vintage luxury car. Fully restored the car could become quite valuable. To see an auction result from RM Sotherby's of a similar but properly restored car in 2006 click here.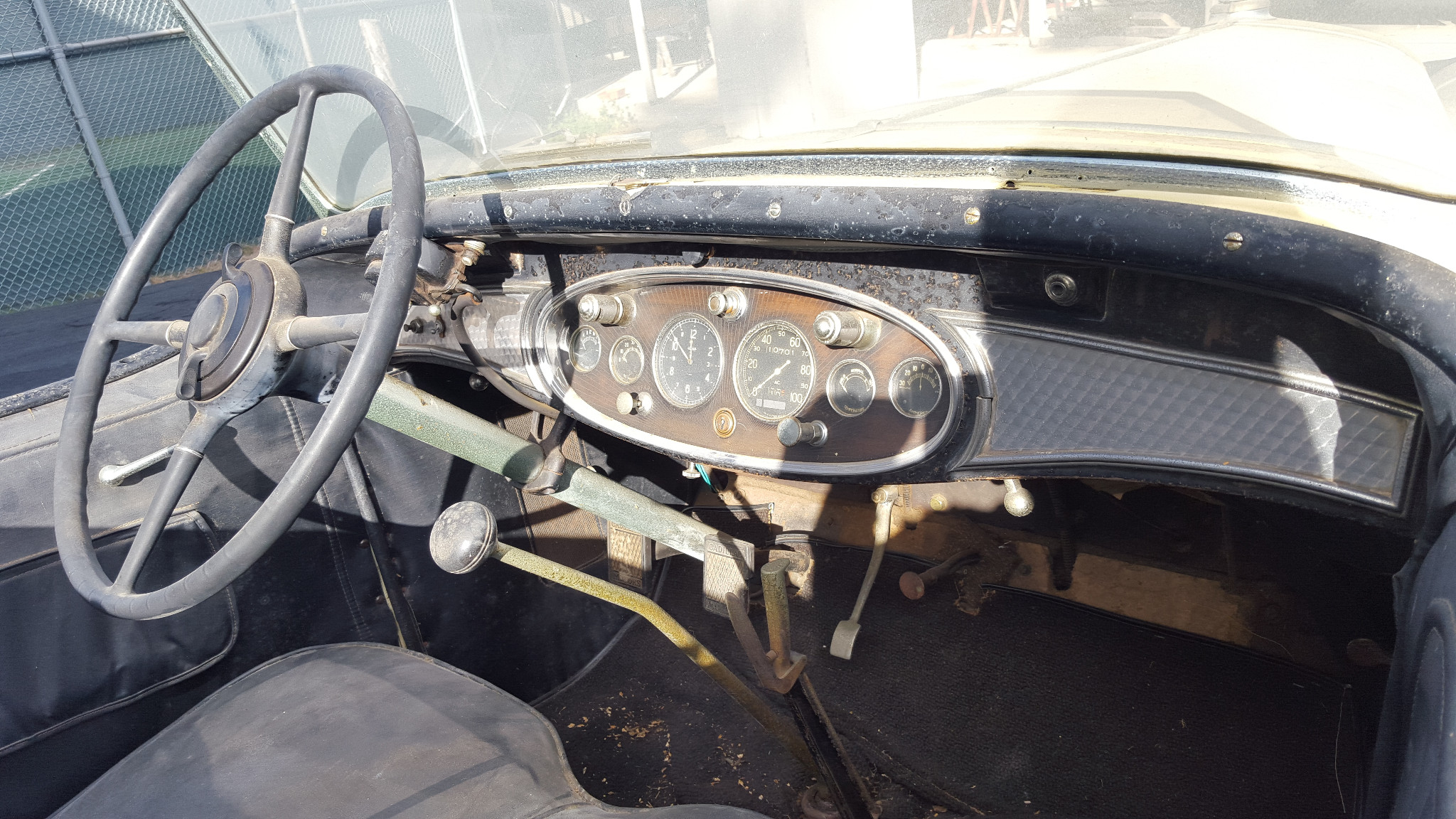 The interior of this Cadillac 355A roadster is quite complete and will look a lot better even with just a good detailing clean up. The added advantage is that the old upholstery and fittings can be used as patterns for the creation of a new interior.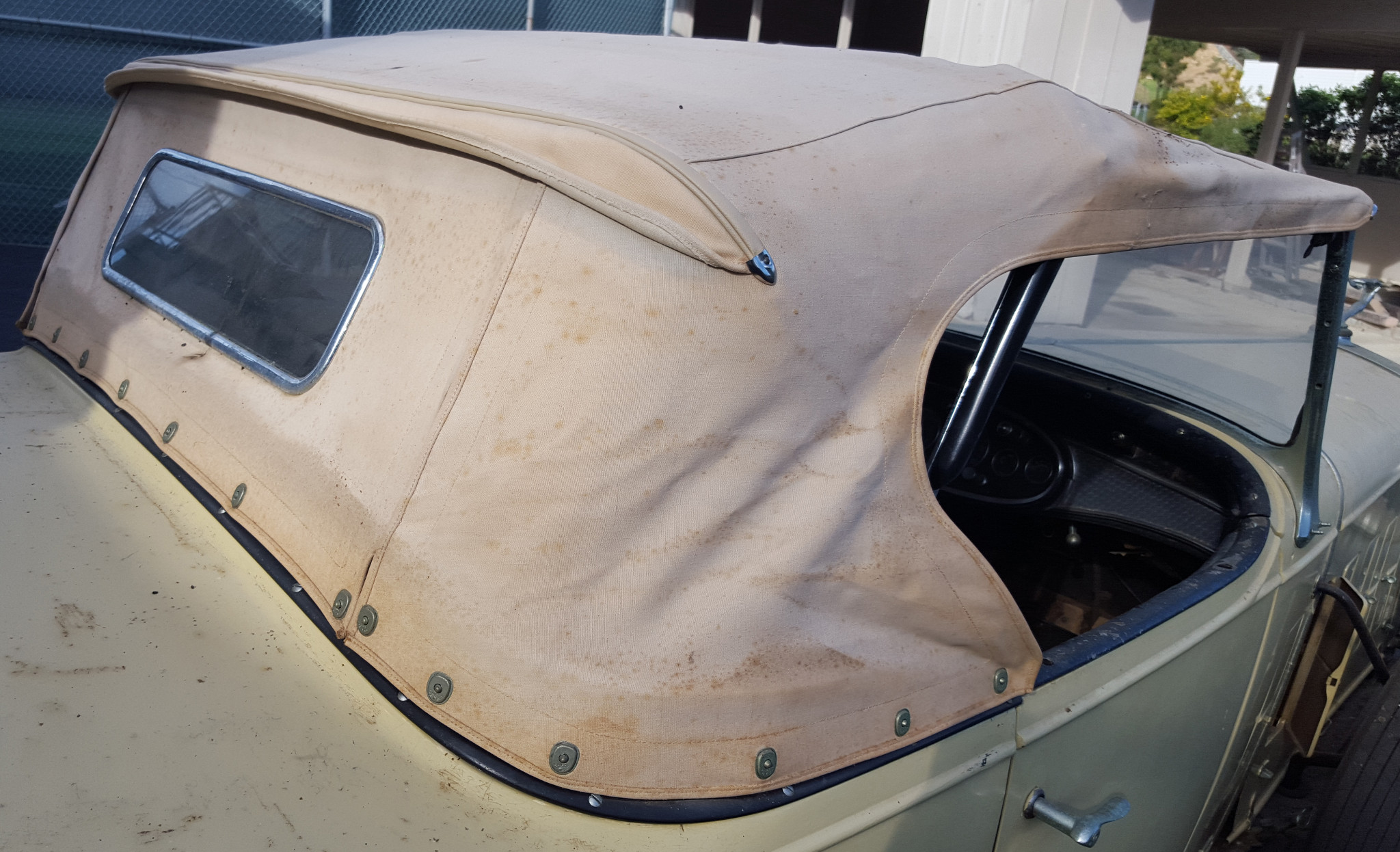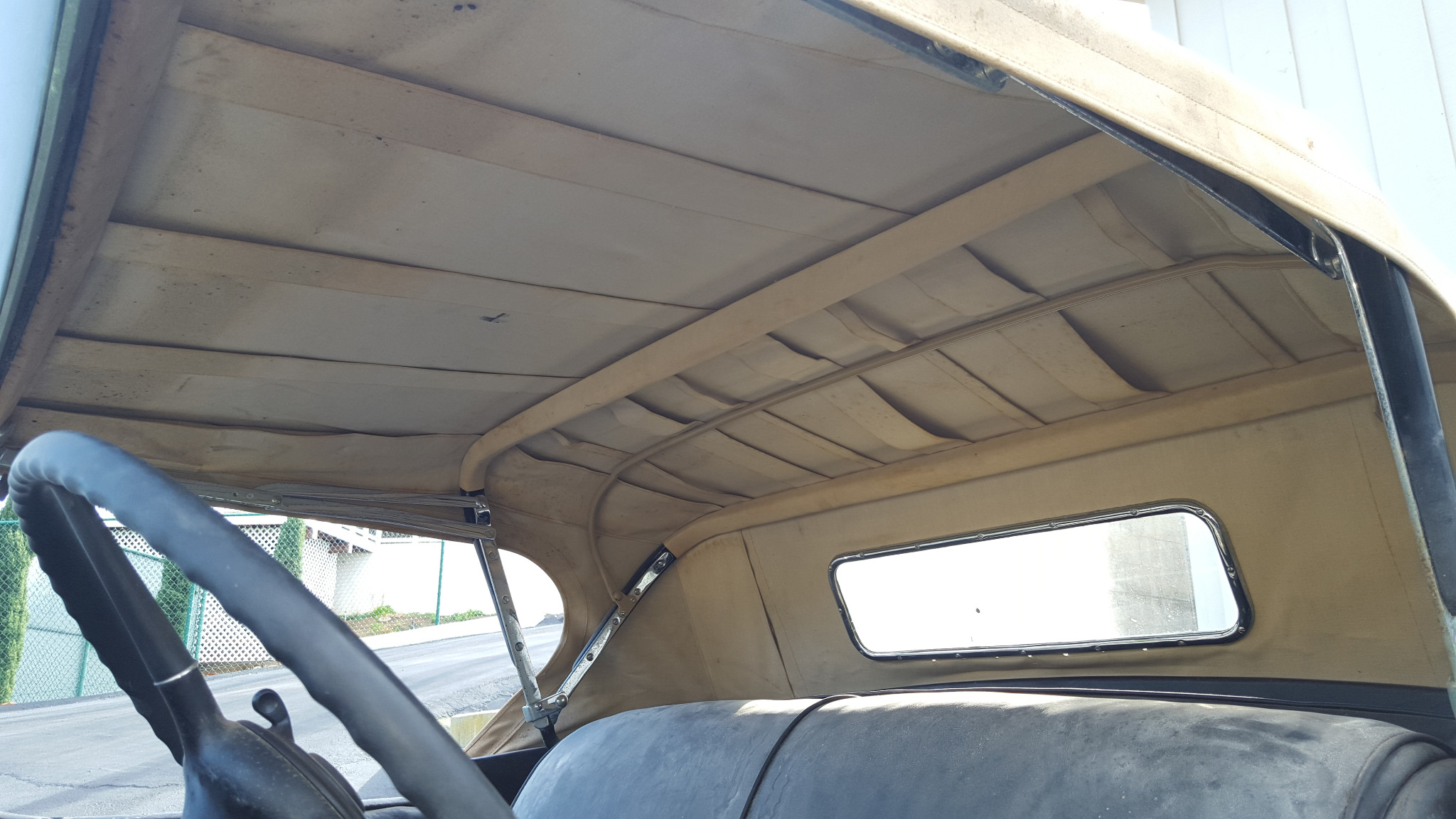 All in all this 1931 Cadillac 355A Roadster has a lot of potential. It is likely to be a car that is worth investing time effort and money into.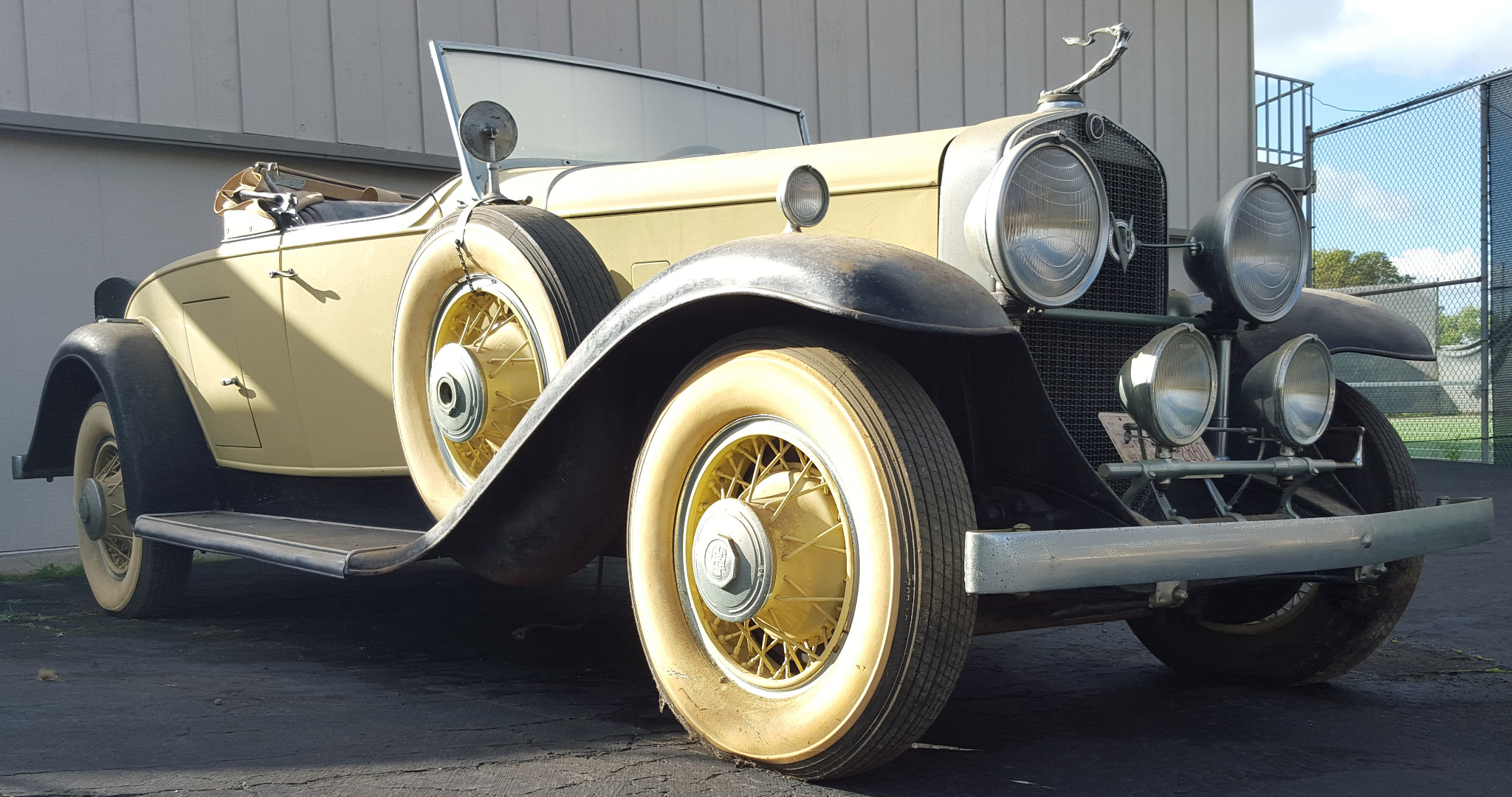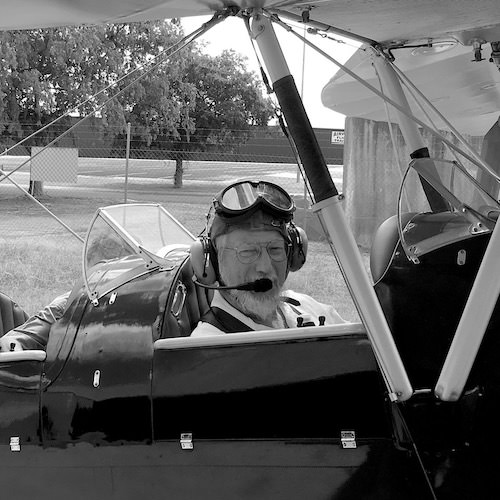 Jon Branch is the founder and senior editor of Revivaler and has written a significant number of articles for various publications including official Buying Guides for eBay, classic car articles for Hagerty, magazine articles for both the Australian Shooters Journal and the Australian Shooter, and he's a long time contributor to Silodrome.
Jon has done radio, television, magazine and newspaper interviews on various issues, and has traveled extensively, having lived in Britain, Australia, China and Hong Kong. His travels have taken him to Indonesia, Israel, Italy, Japan and a number of other countries. He has studied the Japanese sword arts and has a long history of involvement in the shooting sports, which has included authoring submissions to government on various firearms related issues and assisting in the design and establishment of shooting ranges.