The Humber Beeston 1¾ hp and 2¾ hp were Humber's foray into motorcycle production using Phelon & Rayner (later Phelon & Moore) designs made by Humber under license between 1902-1906.

These motorcycles were well regarded and Humber Beeston was famous for the quality of workmanship of their products.
Fast Facts
Thomas Humber began creating pedal powered small vehicles in 1868. Back then such vehicles were known as "velocipedes".
Humber retired from work in 1892 and his company was continued by others.
The first Humber motorcycle was created in 1896.
Humber realized that the Phelon & Rayner motorcycle of 1901 was superior and entered into a license agreement with them so Humber could manufacture their design under the Humber Beeston name.
Phelon & Rayner would become Phelon & Moore in 1904 after the death of Harry Rayner.
Phelon & Moore would become famous as makers of motorcycles under the Panther name and were well know into the 1960's.
The story of the Humber Beeston family of motorcycles really beings in another different company, Phelon & Rayner, who would later become Phelon & Moore of Panther motorcycles fame.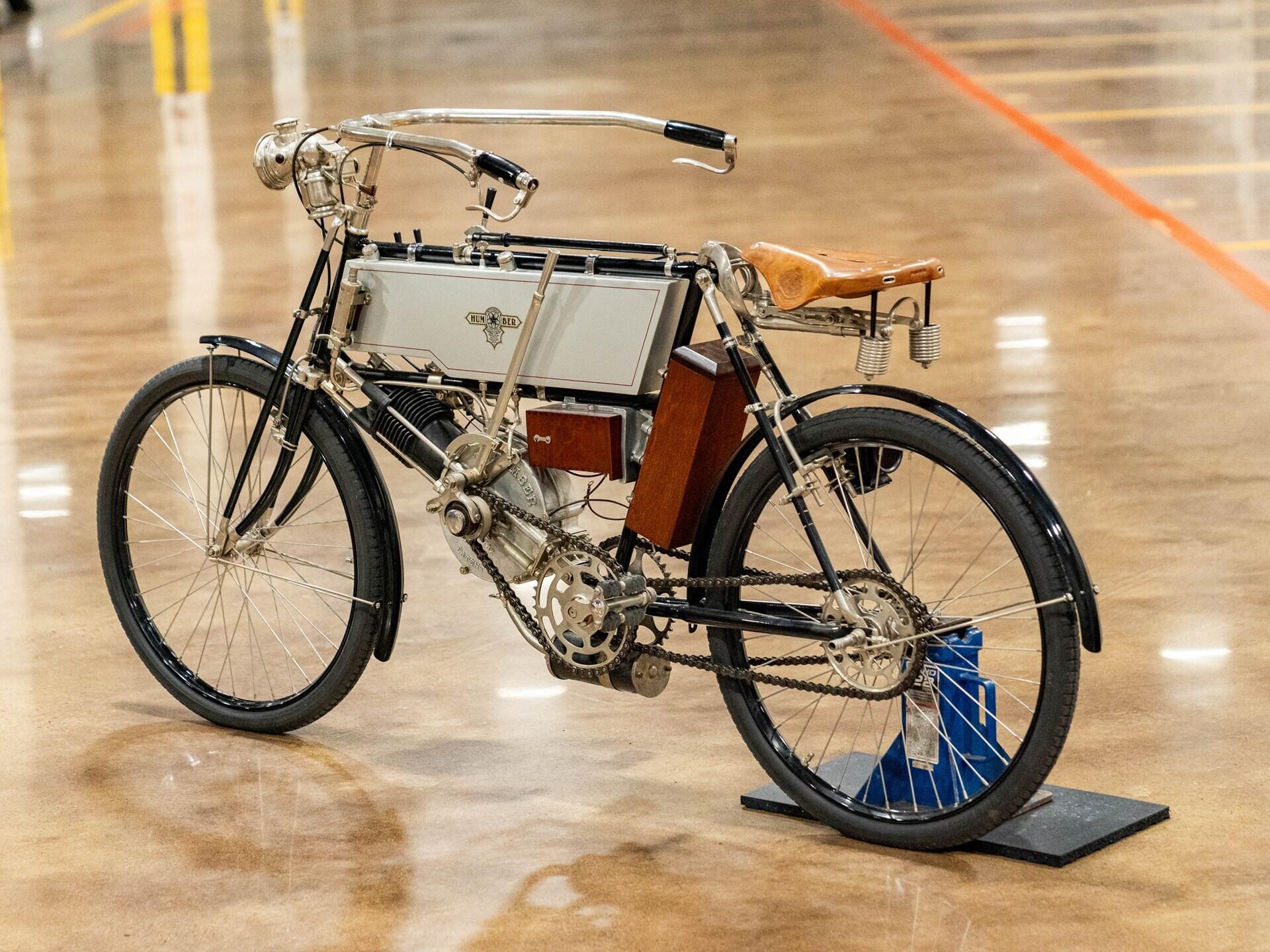 Thomas Humber had begun manufacturing "velocipedes" (i.e. pedal powered vehicles such as the penny-farthing, bicycle and tricycle) beginning in 1868. Such machines as these were very new back then and Humber created his first velocipede design inspired by a drawing published in the "English Mechanic" magazine.
Humber was a blacksmith and skilled in working in steel, and he established a velocipede manufacturing business which he moved to Beeston in Nottinghamshire, Britain, in around 1878.
In 1884 Humber created his own design for a "safety bicycle", a safety bicycle being the style of bicycle we are used to nowadays. The original idea of the safety bicycle is credited to Harry John Lawson in 1876 and many set about improving on his original concept.
It would be the safety bicycle that would form the design foundation for the early motorcycles.
Thomas Humber's business was transformed and greatly expanded through the assistance of a man named T Harrison Lambert and came to incorporate a number of smaller bicycle makers under the overall leadership of Thomas Humber. He retired in 1892 and the Humber company continued and expanded its operations into Europe.
Humber (the company) could see that motor propelled bicycles showed great promise and by 1896 had created their own first motorcycle by fitting a 2 hp E. J. Pennington engine into a modified Humber bicycle frame.
In order to become a credible motorcycle manufacturer in a short space of time the Humber company decided to obtain a license to manufacture motorcycles of a proven and reputable design, and to this end approached the partnership of Phelon & Rayner.
Joah ("John") Carver Phelon and his nephew Harry Rayner worked together to design a motorcycle that was built on a conventional "diamond" bicycle frame but instead of the front diagonal frame bar a single cylinder engine was fitted and it acted as a stressed member – taking over the role of the front frame bar.
Phelon & Rayner patented their motorcycle design in 1901 and began making and selling them under their own name from 1901-1903. The engine fitted being a 1¾ hp. Phelon & Rayner were also the first to use a chain drive on a motorcycle which they did in 1900, as opposed to others who used a belt drive.
Humber were able to reach an agreement with John Phelon and Harry Rayner to manufacture motorcycles of their design under the Humber Beeston brand name and Humber began production in 1902.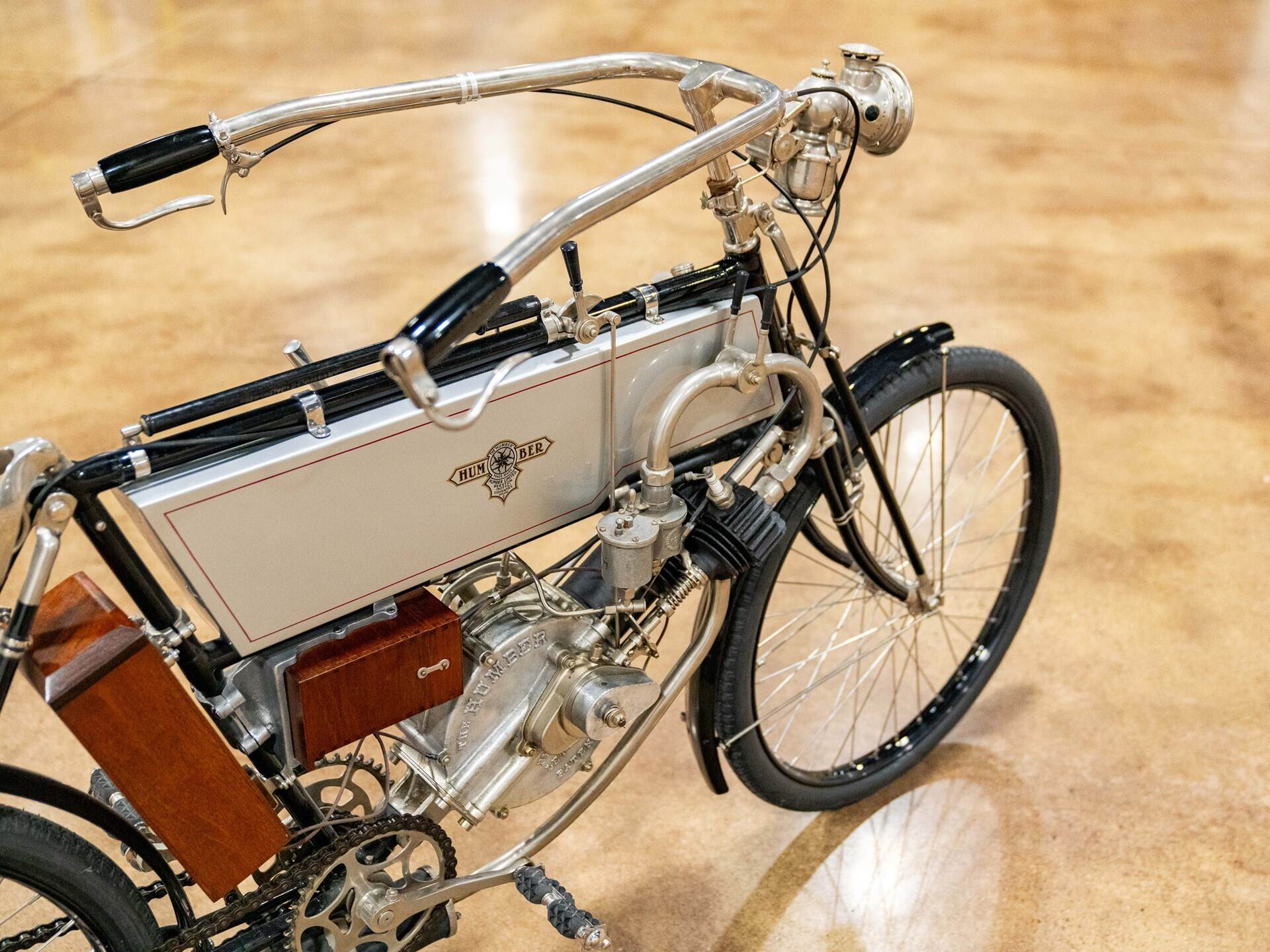 The Humber Beeston made Phelon & Rayner motorcycles were fitted with single cylinder side-valve engines of either 1¾ hp or 2¾ hp breathing through a French Longuemare carburettor: these motorcycles being in production from 1902-1906.
A 1903 Humber Beeston 2¾ hp Motorcycle for Sale
Early motorcycles such as those made by Phelon & Rayner or Humber do not have a high survival rate. When made they were, like any bicycle, made for utilitarian transport or for competition in sporting events. Thus, once worn out or regarded as obsolete they were typically discarded or dismantled for any useful parts.
So, to find a 1903 veteran in restored condition is an unusual thing.
A 1903 Humber Beeston 2¾ hp fully restored motorcycle is coming up for sale by RM Sotheby's at their Hershey auction to be held between 4-5 October 2023.
This motorcycle has its original Beeston trim accessories, engine and Longuemare carburettor, two-speed clutch transmission, and headlight. The motorcycle has been kept in a climate controlled gallery since it was fully restored thirty years ago.
You will find the sale page for this quite significant historic motorcycle if you click here.
Picture Credits: All pictures courtesy Motorcar Studios @ RM Sotheby's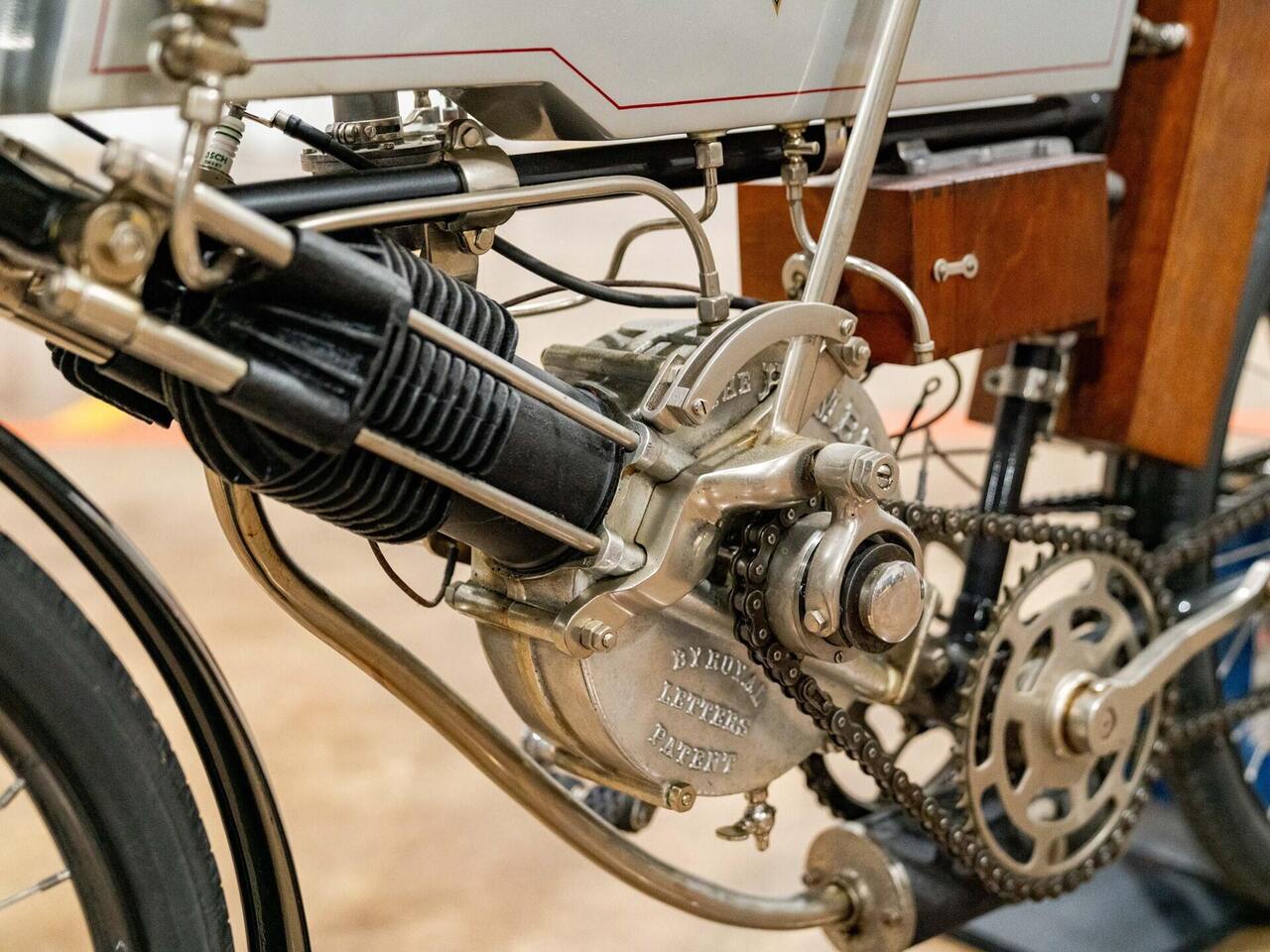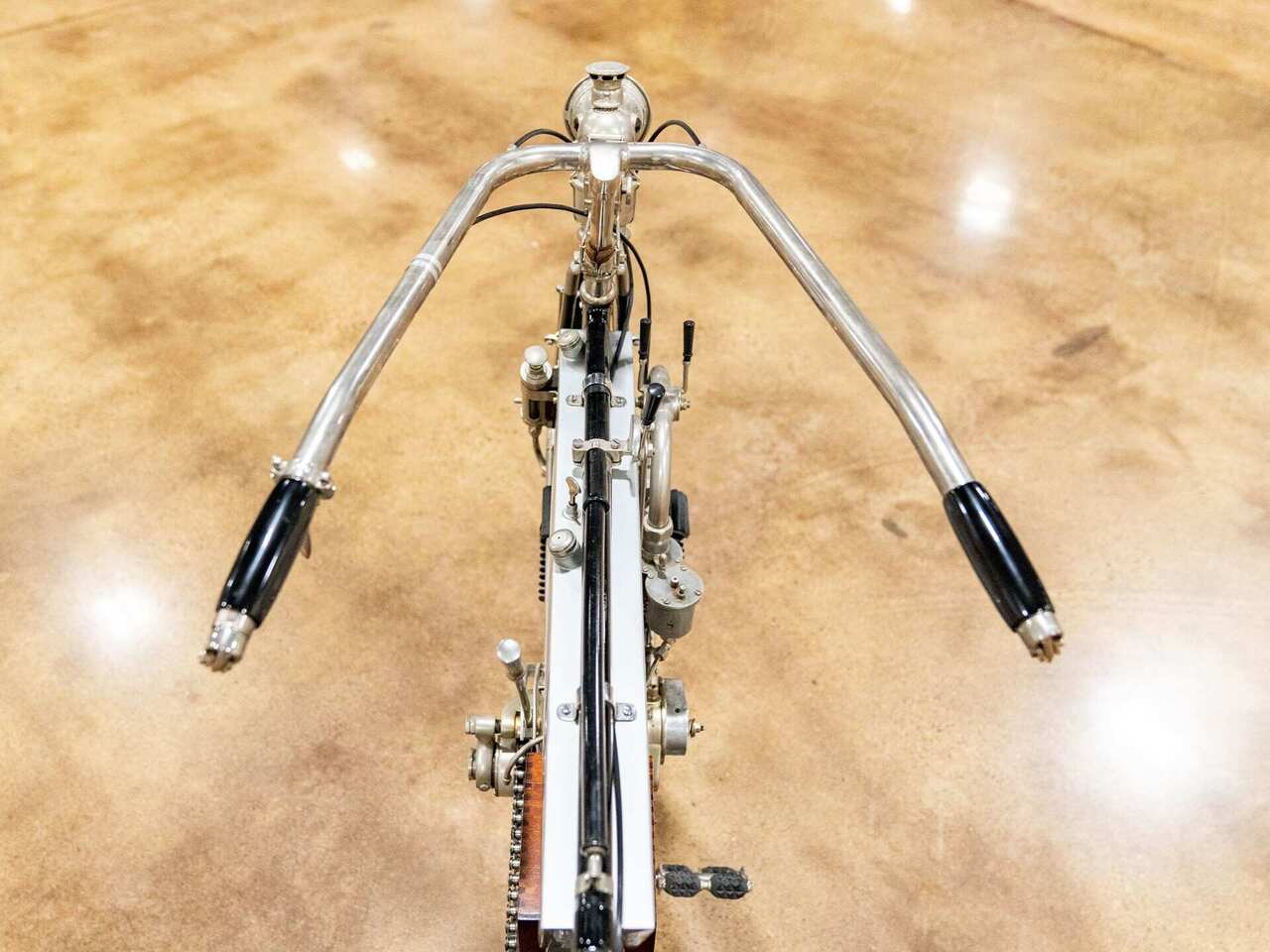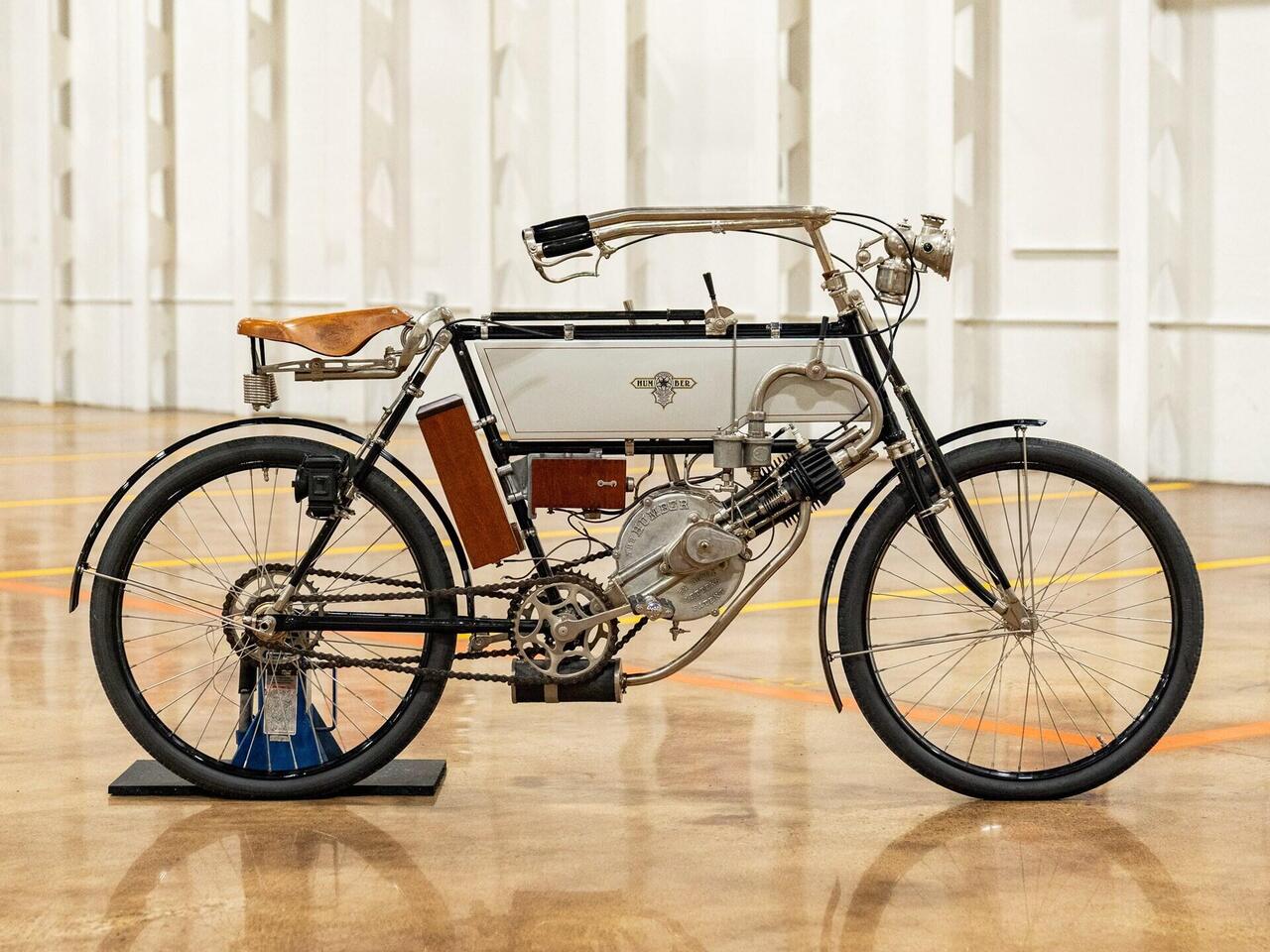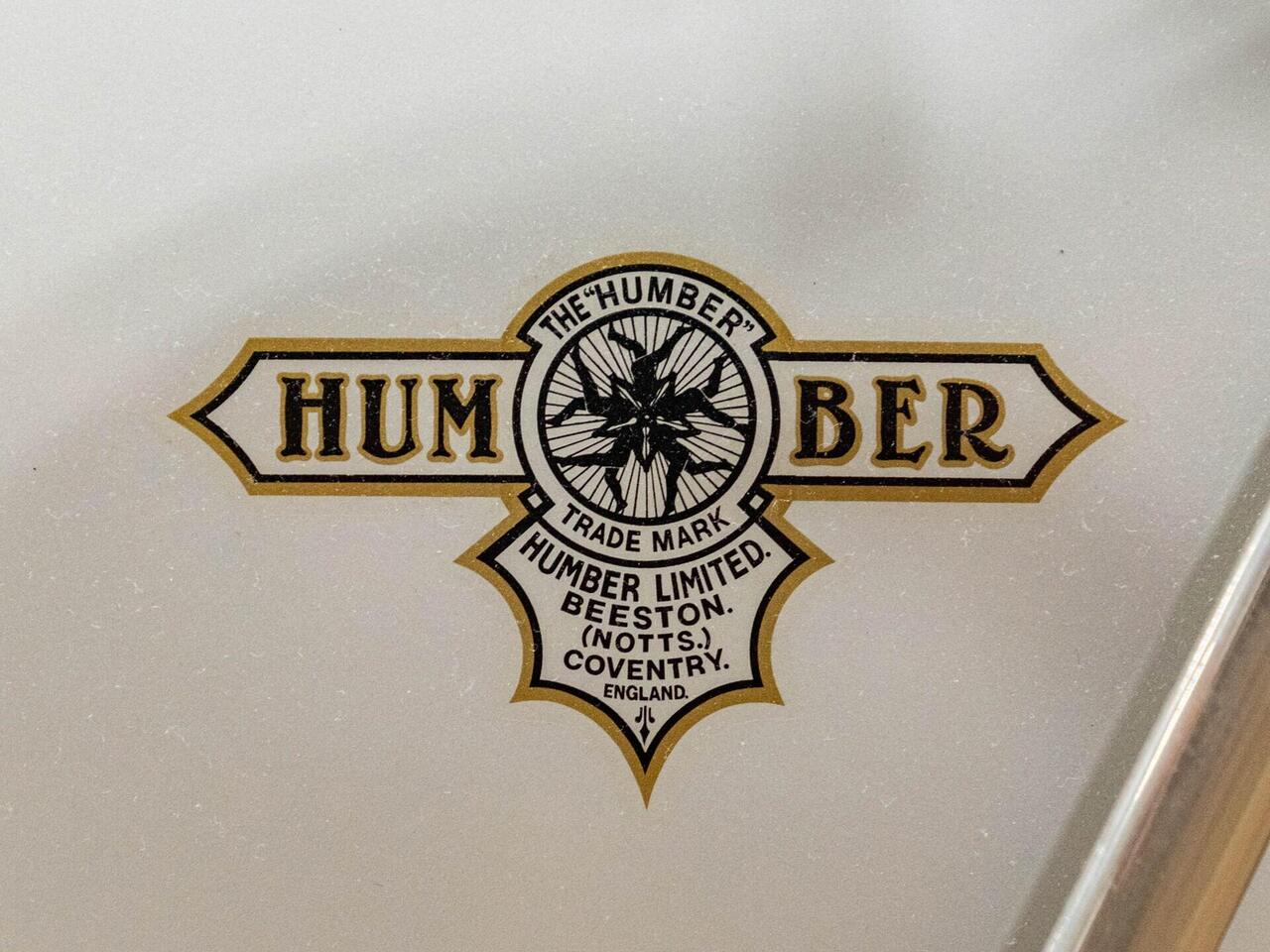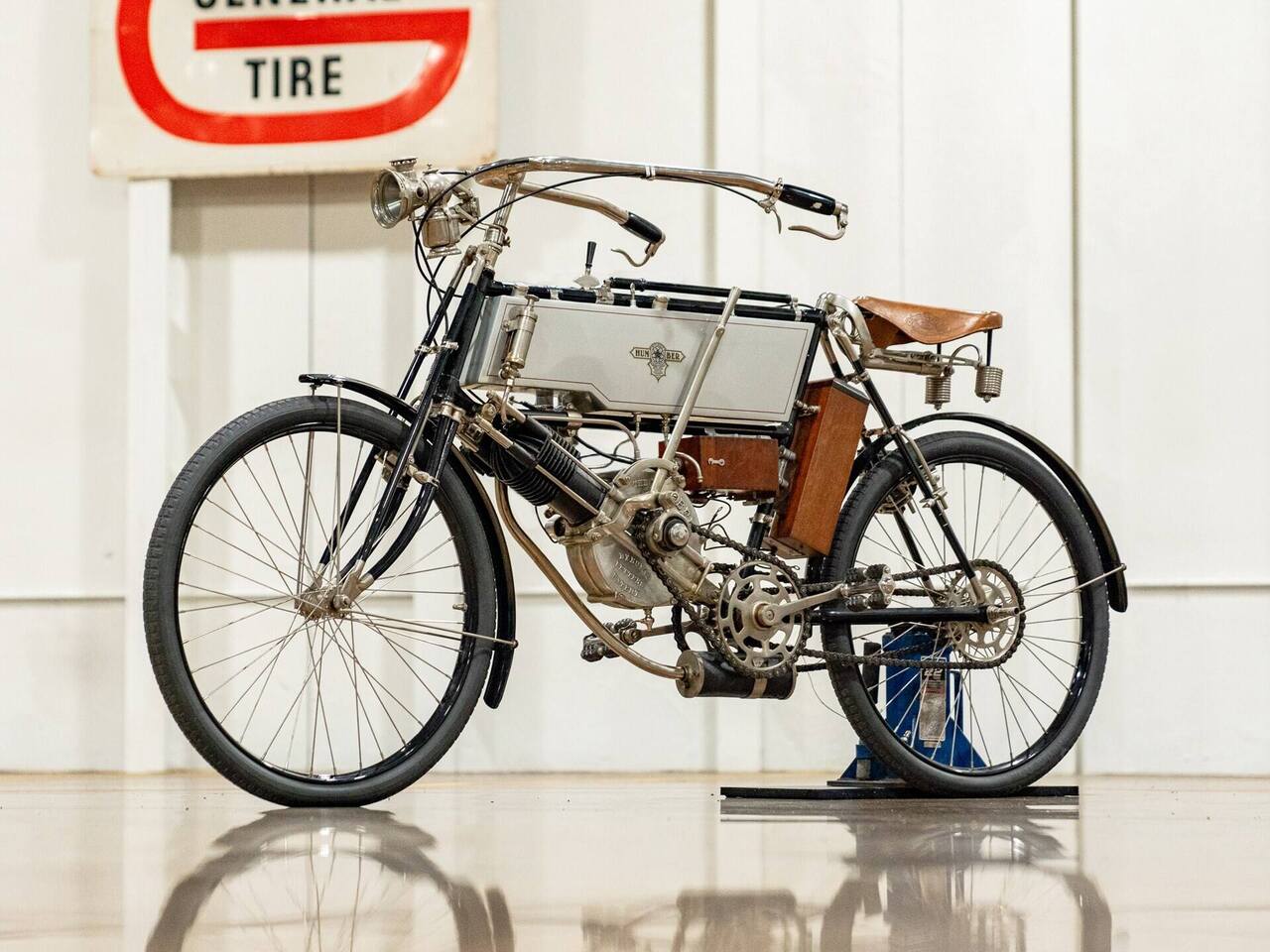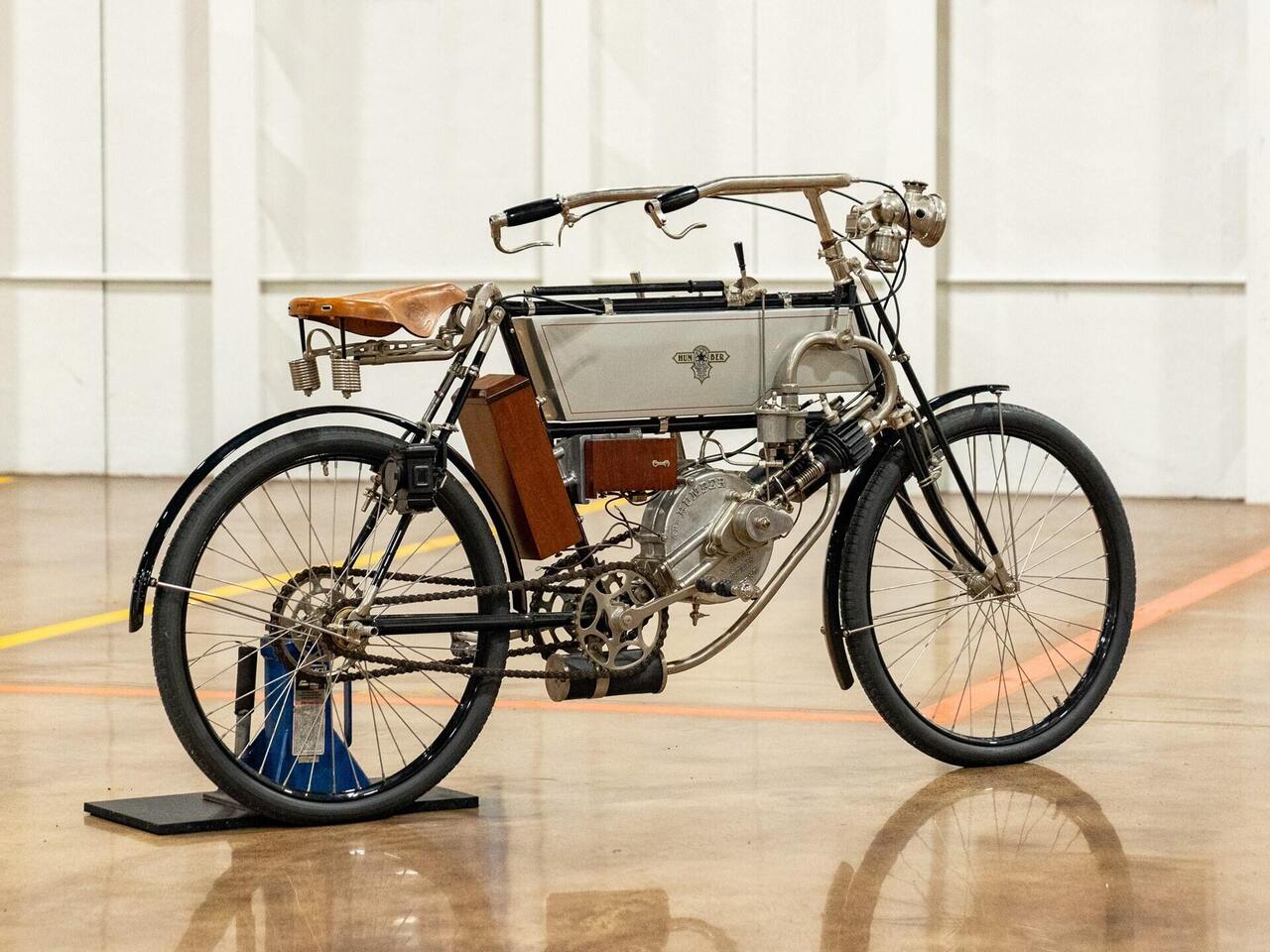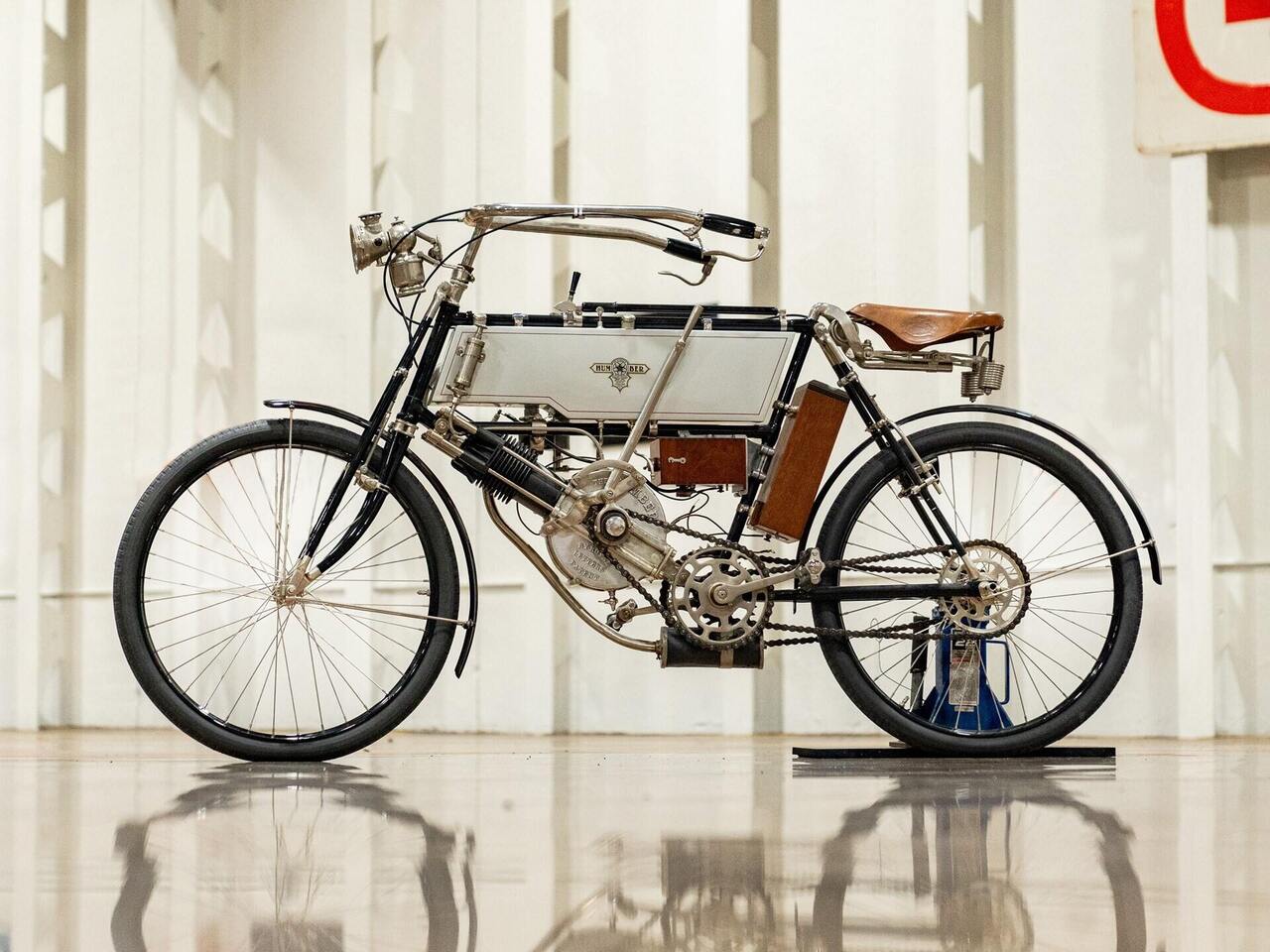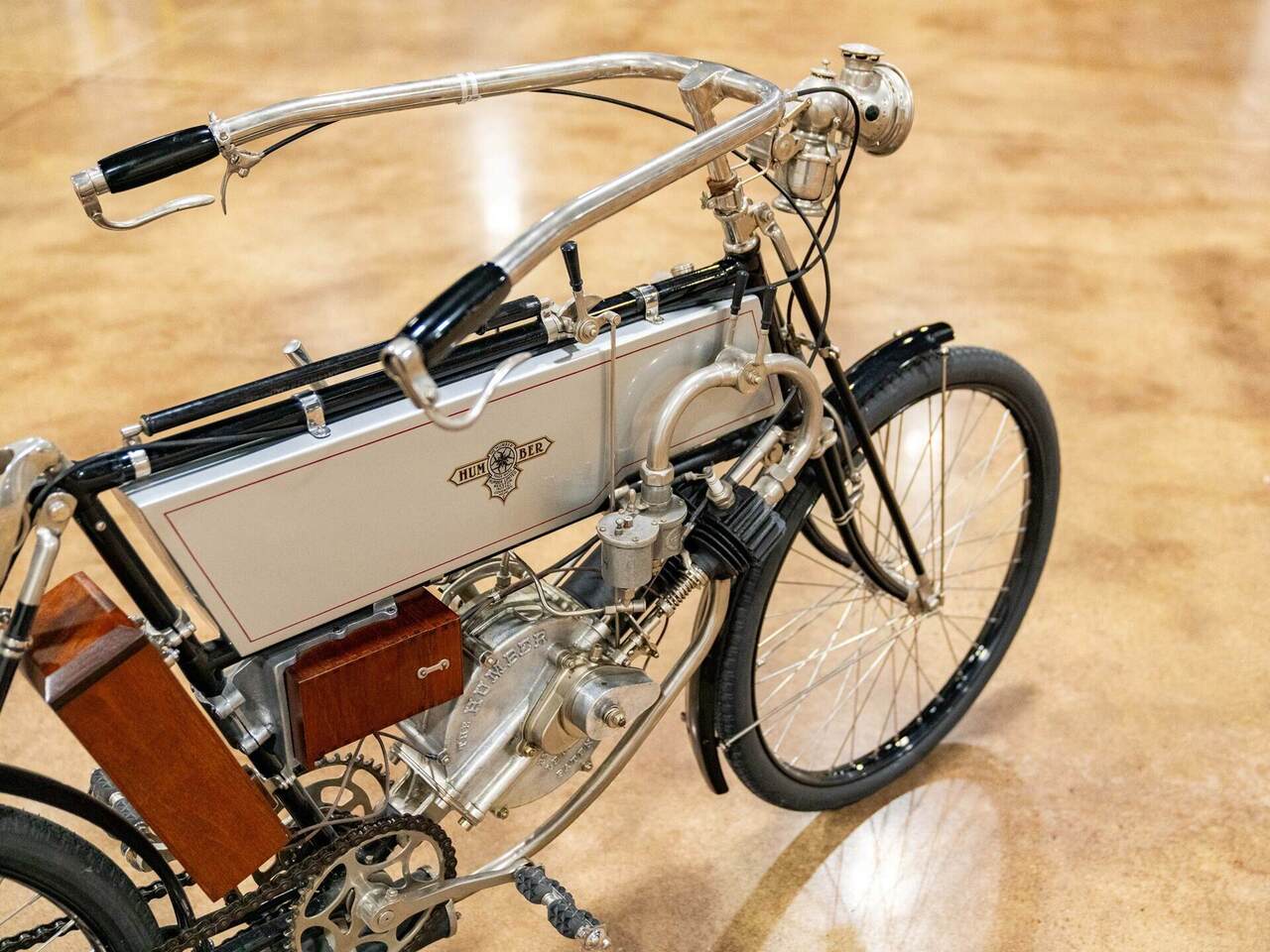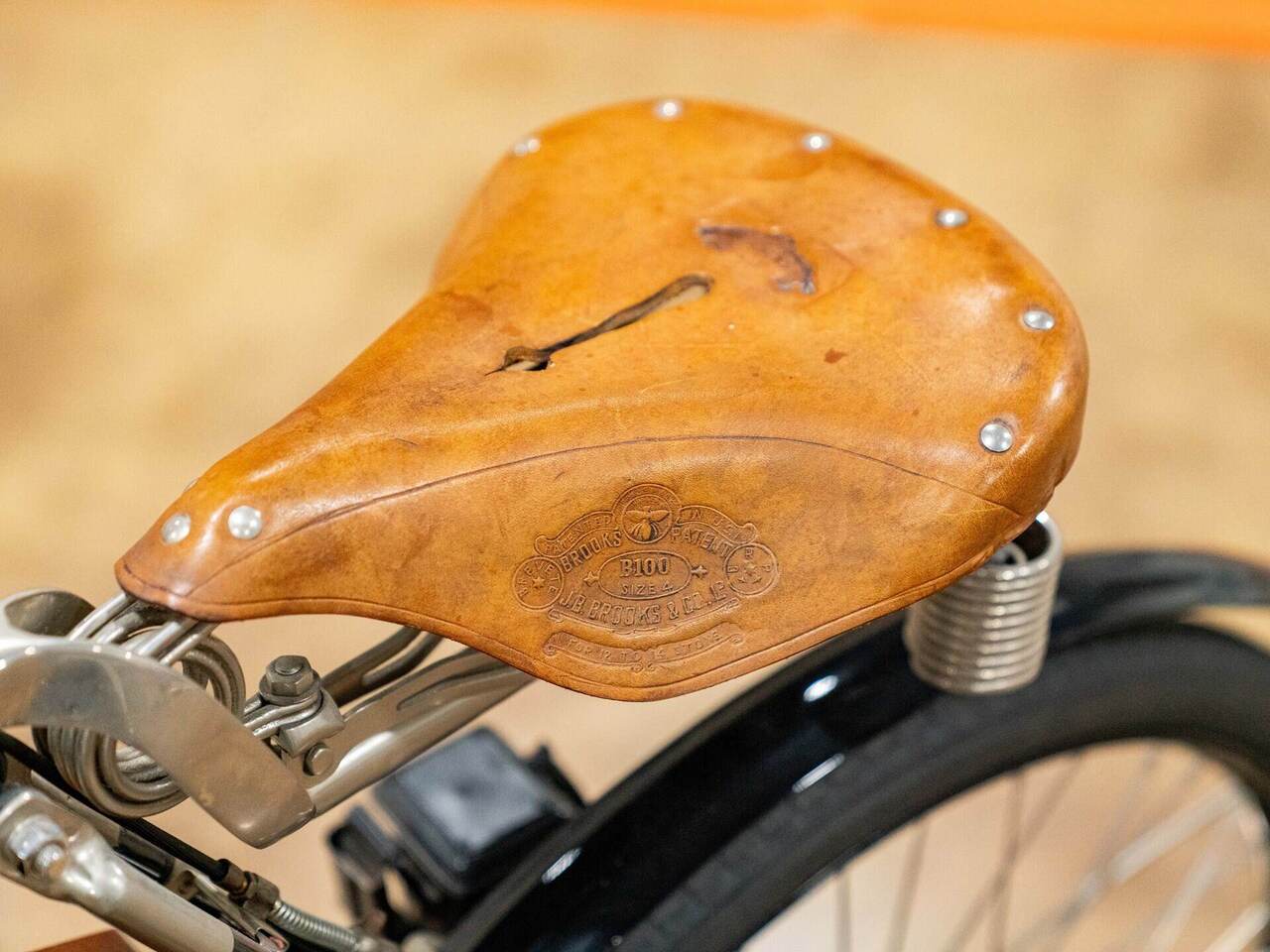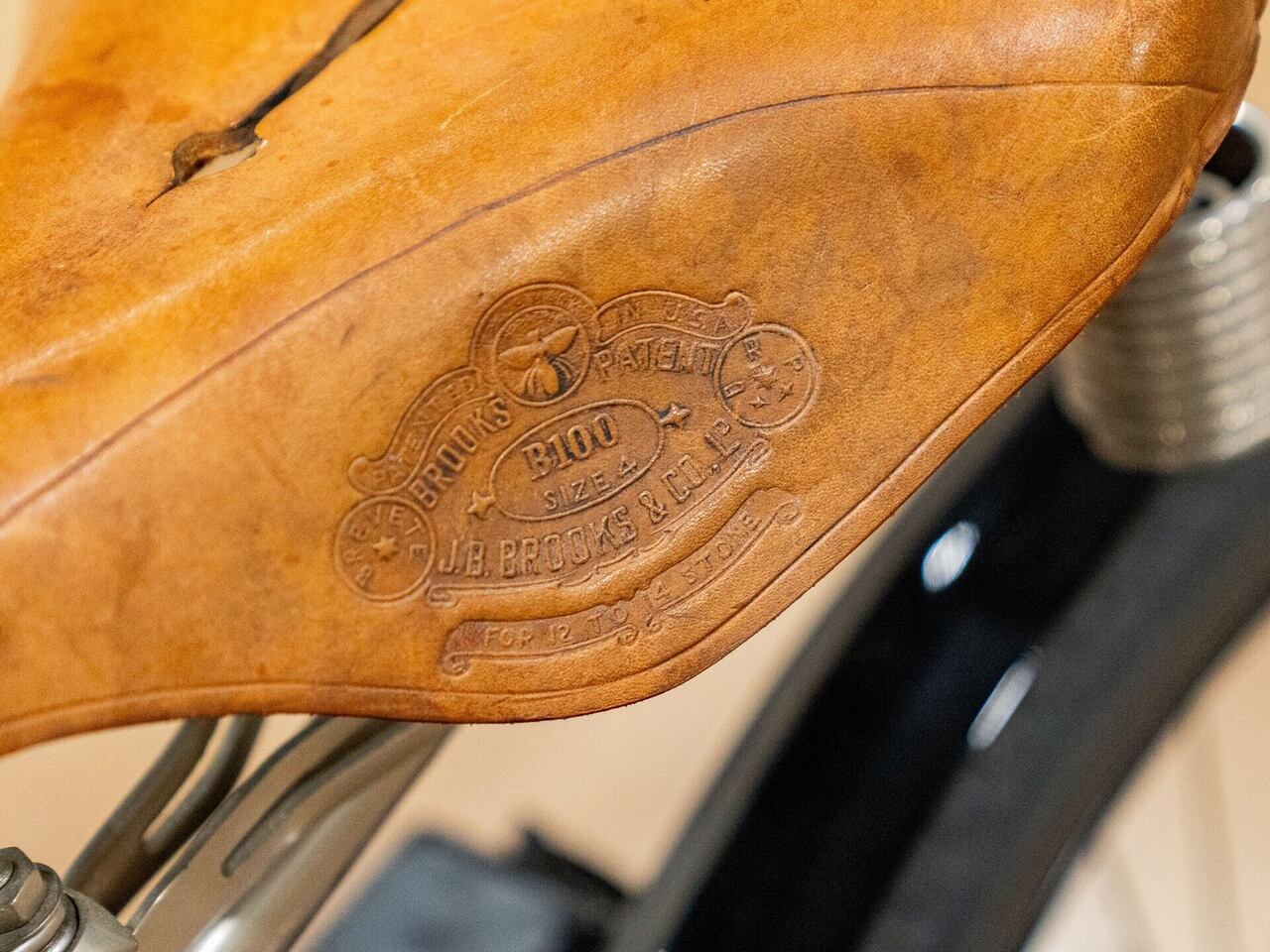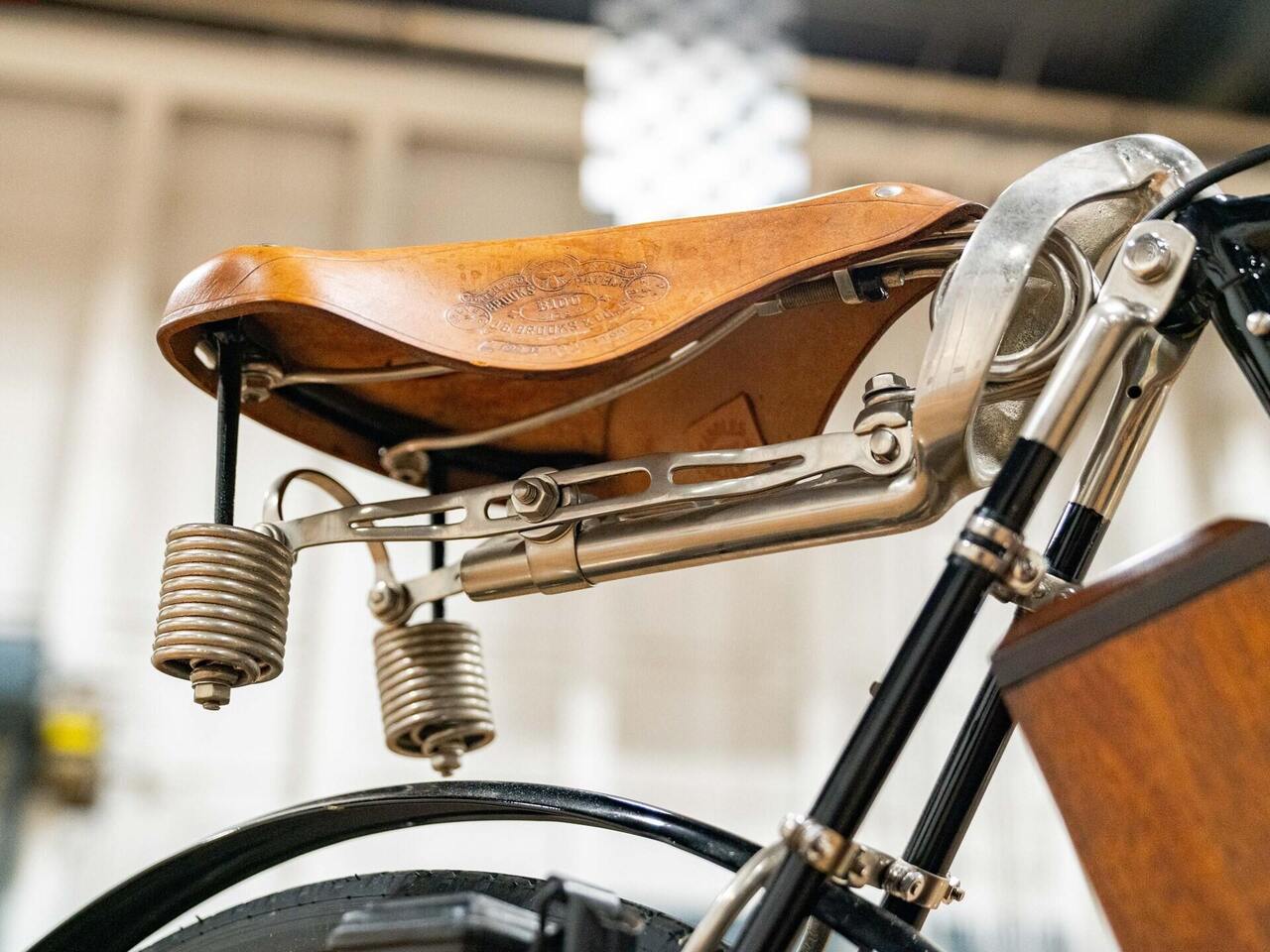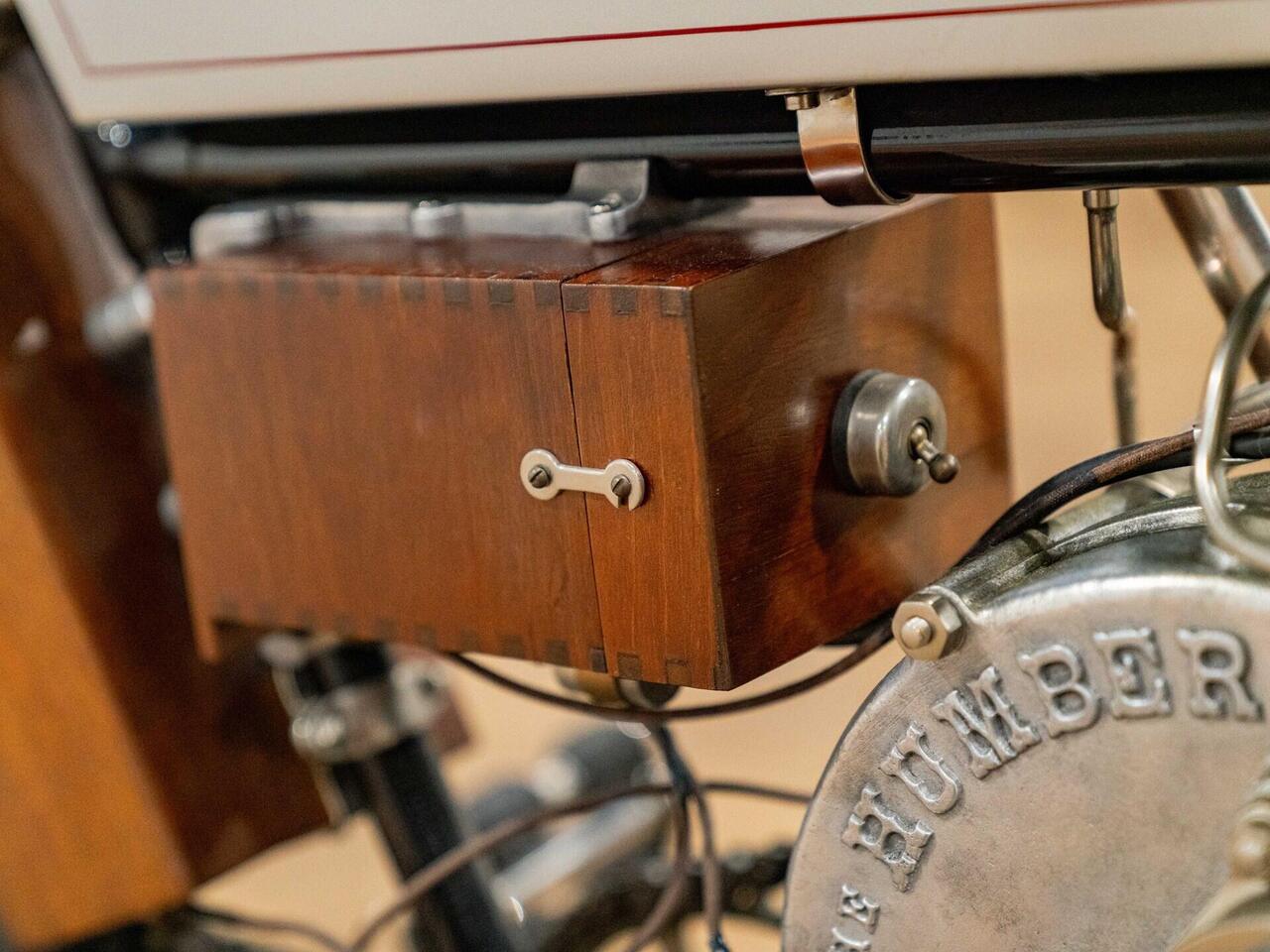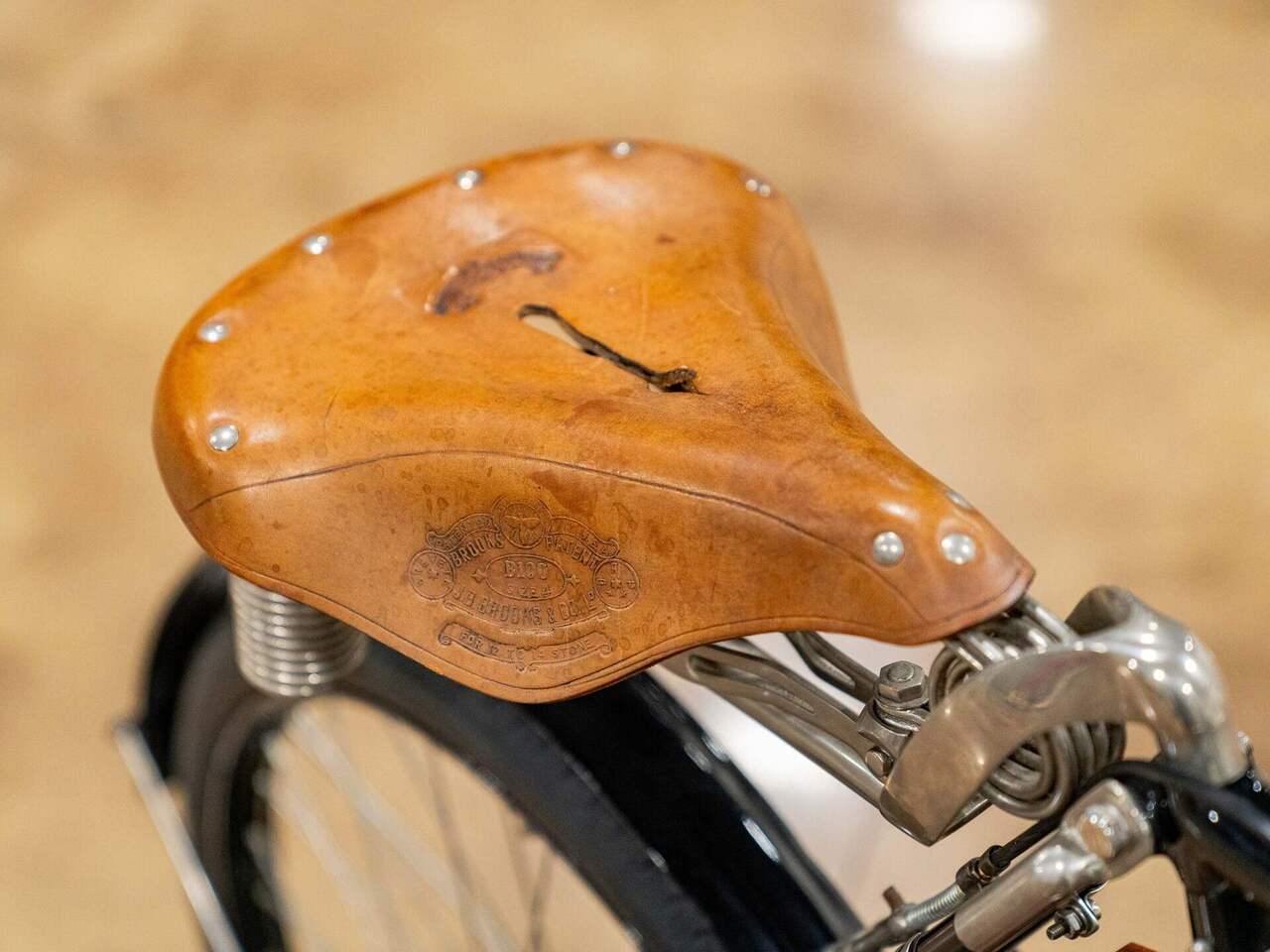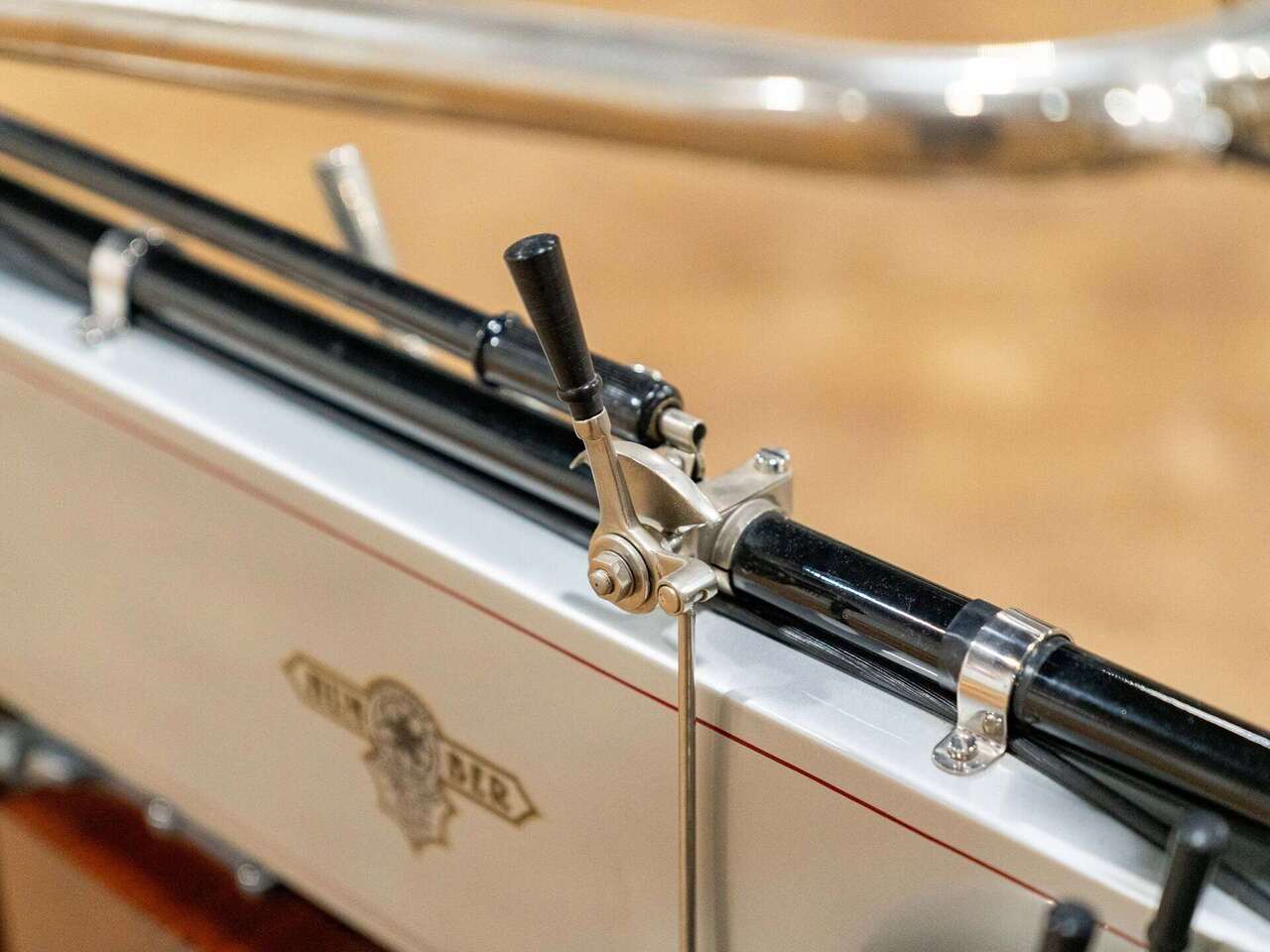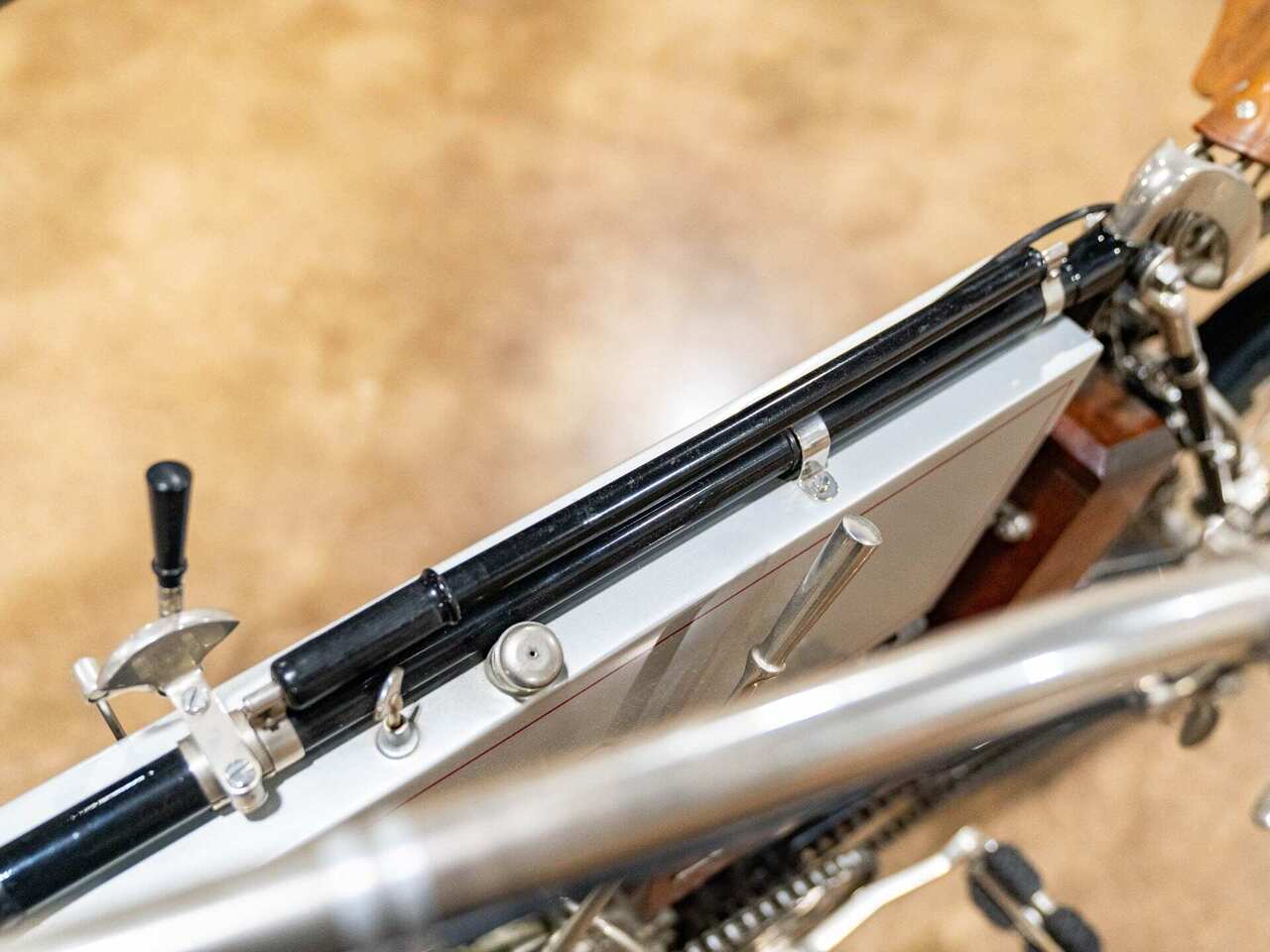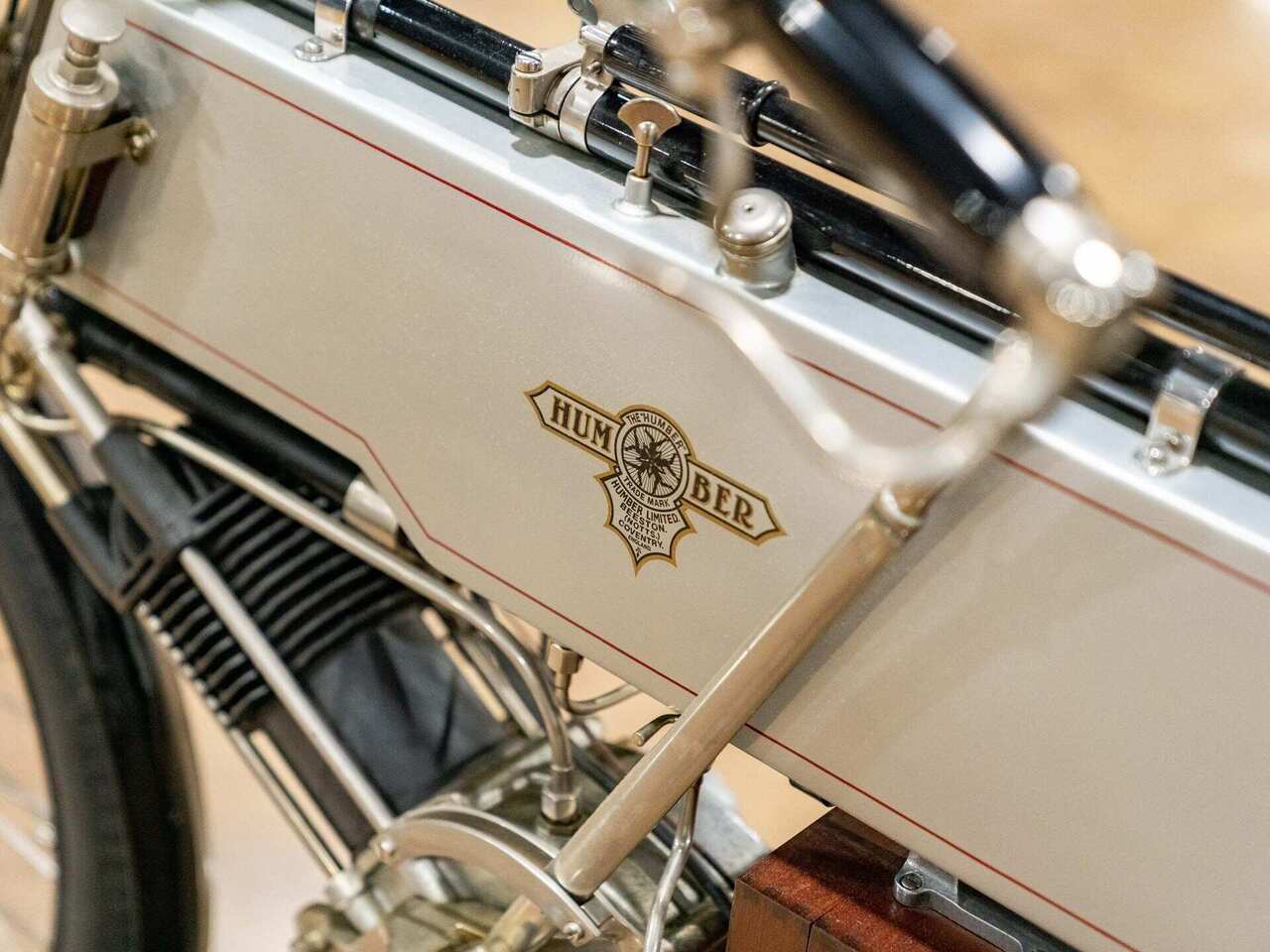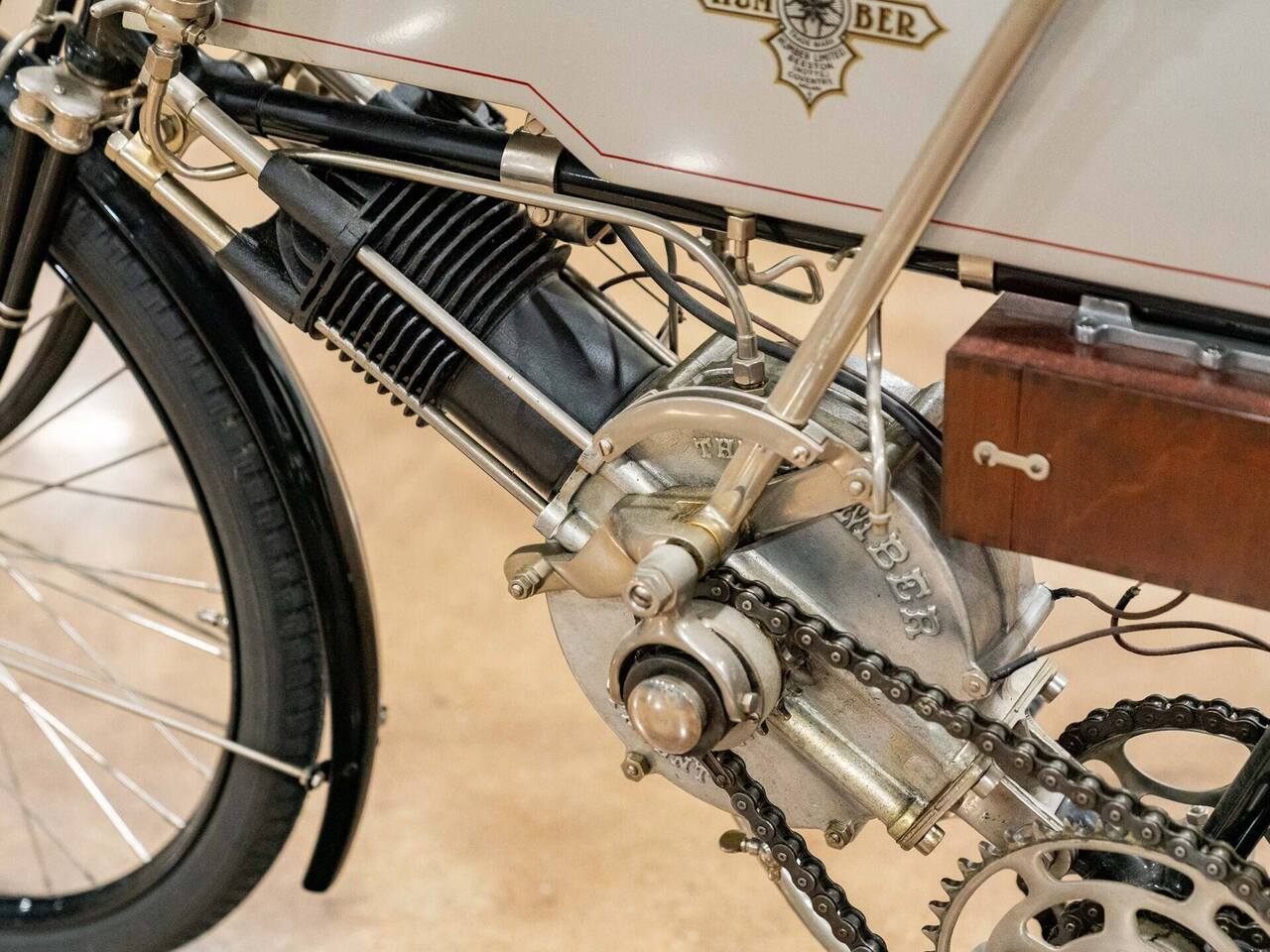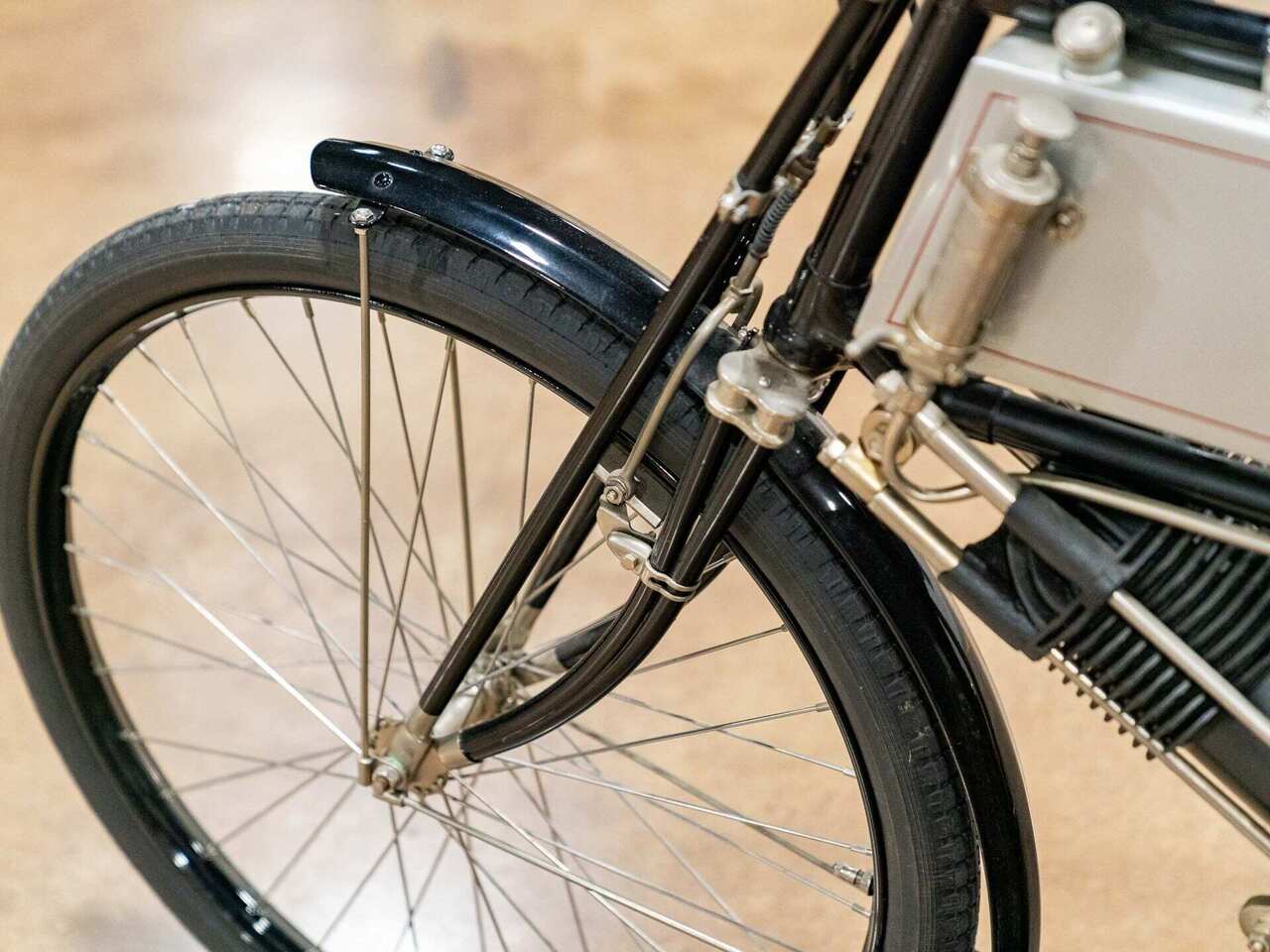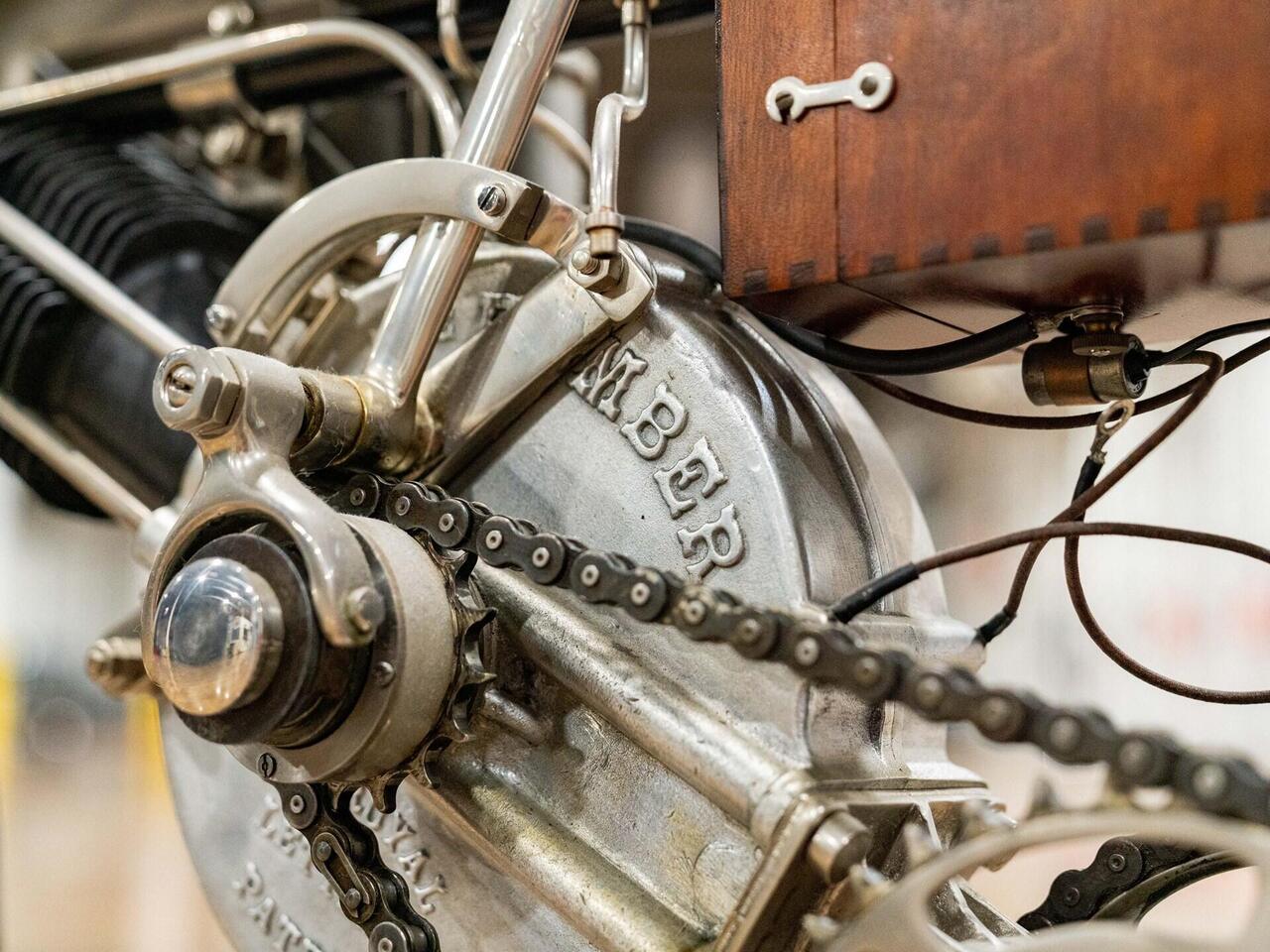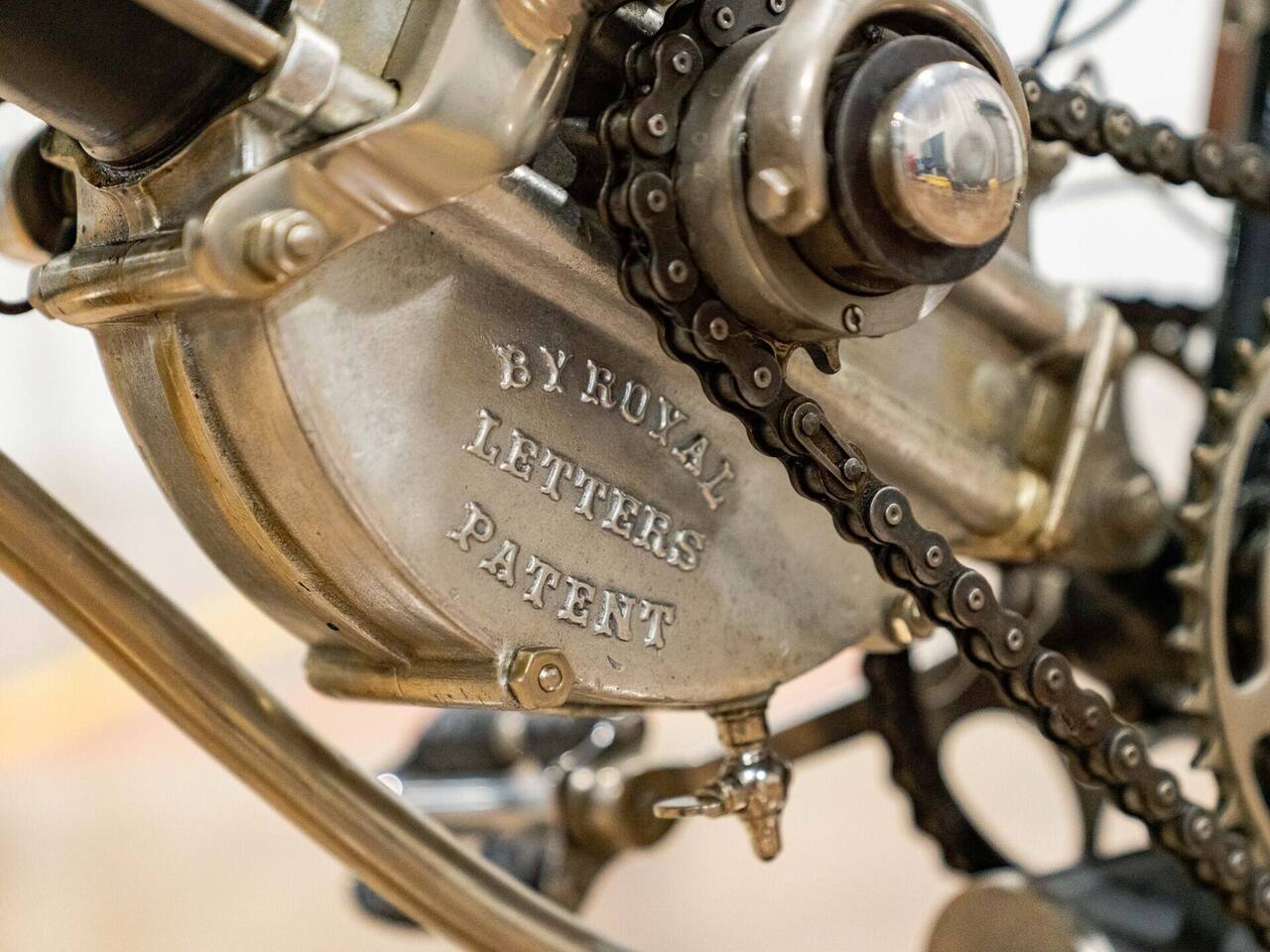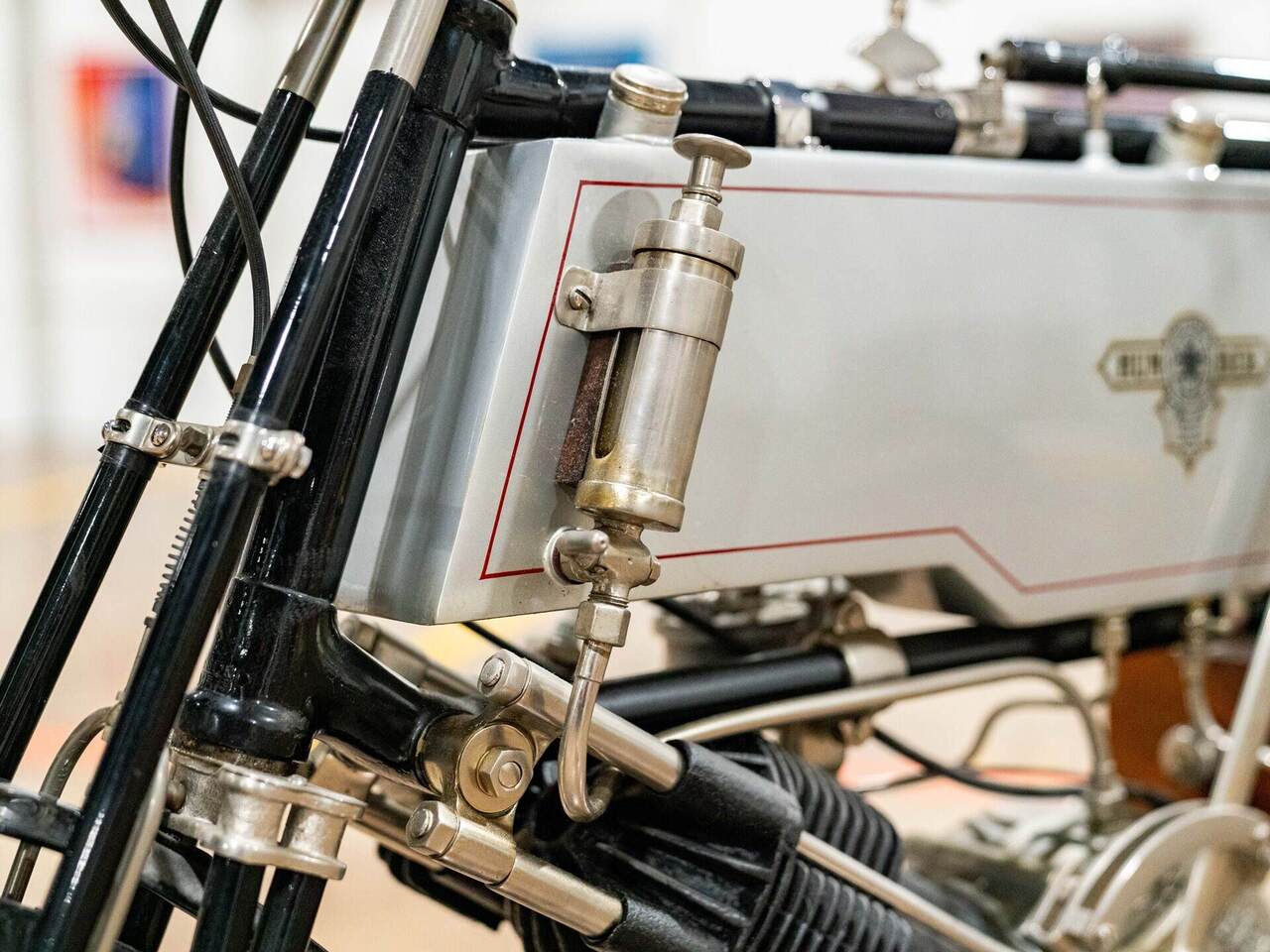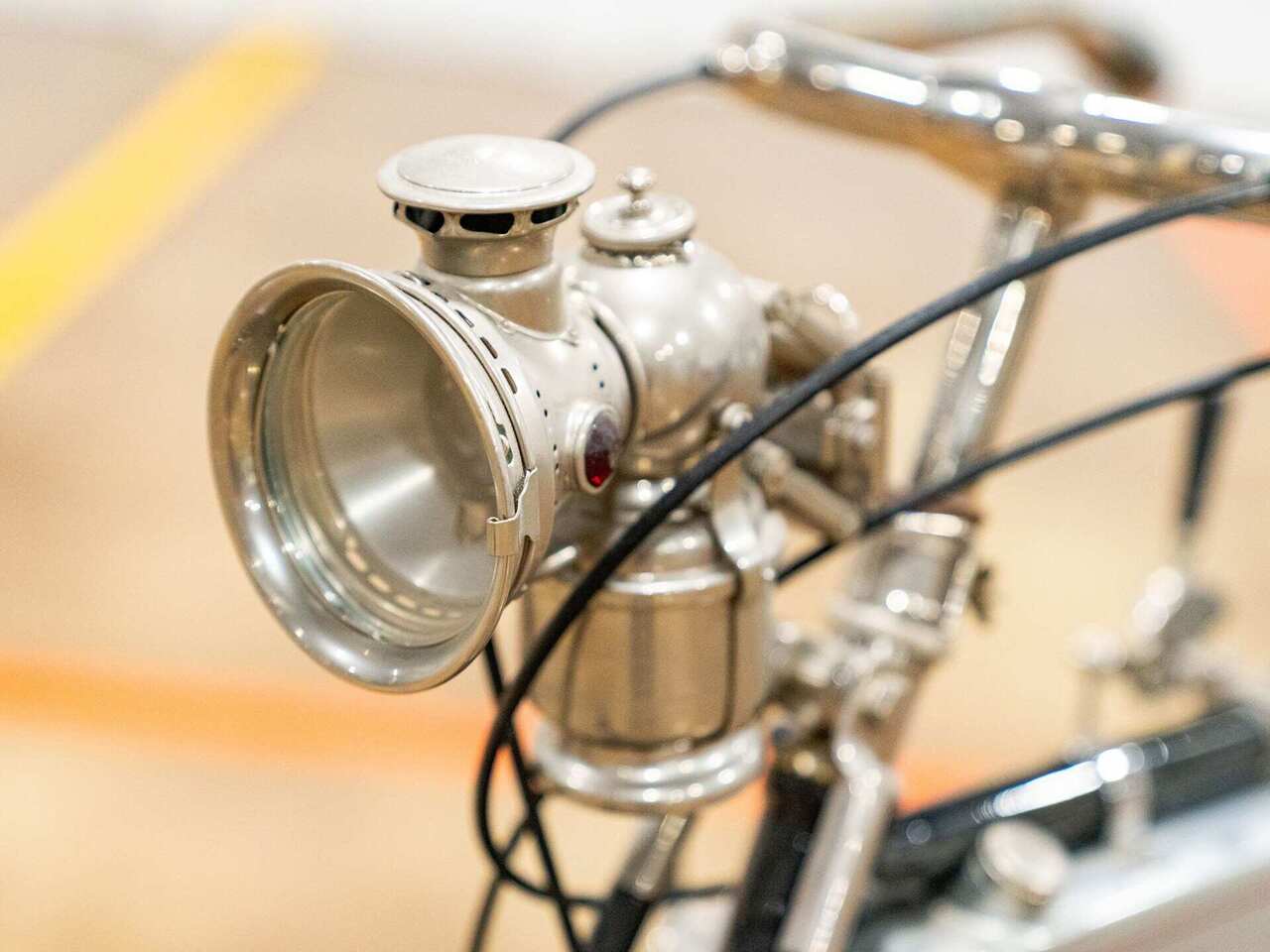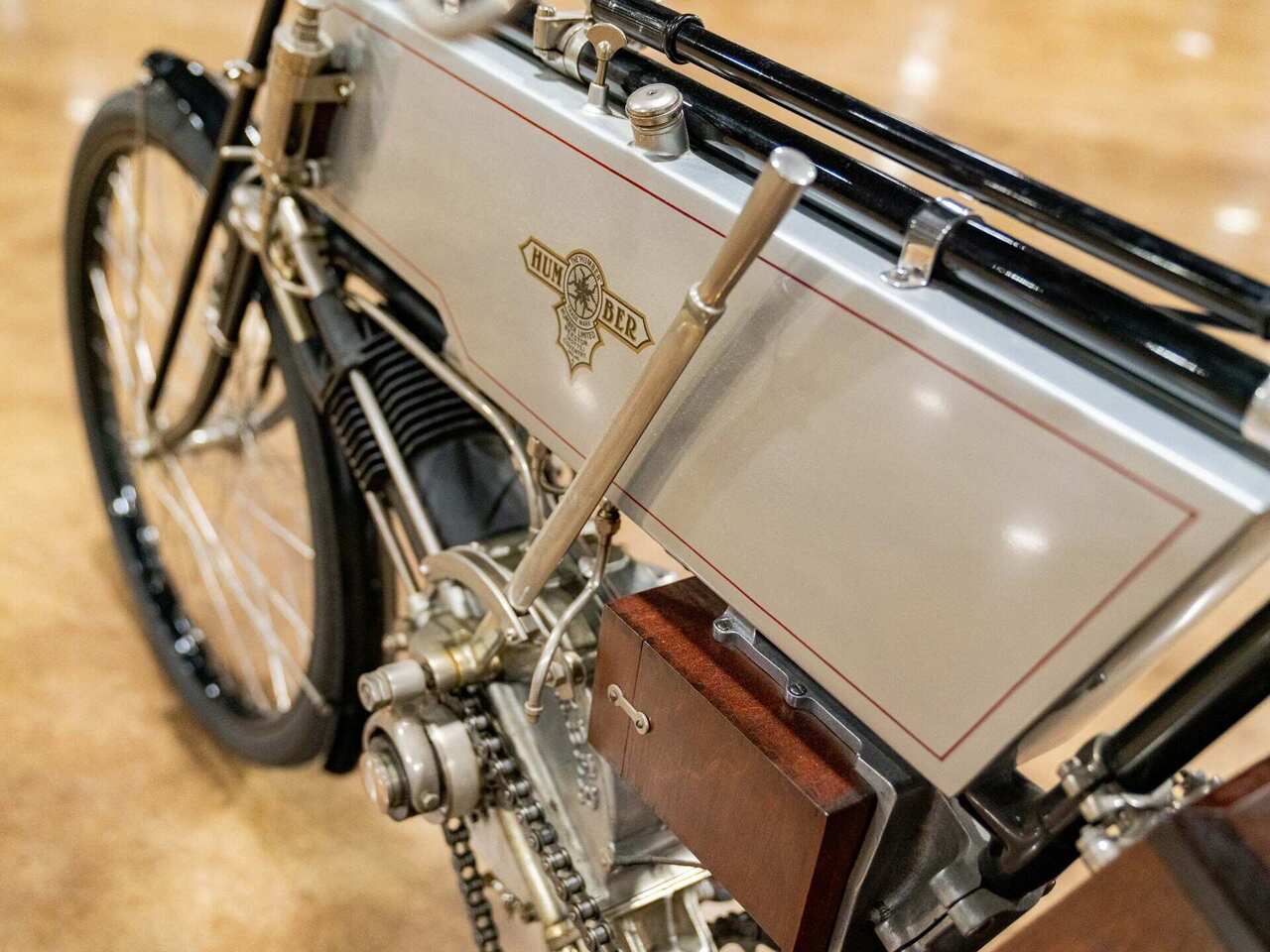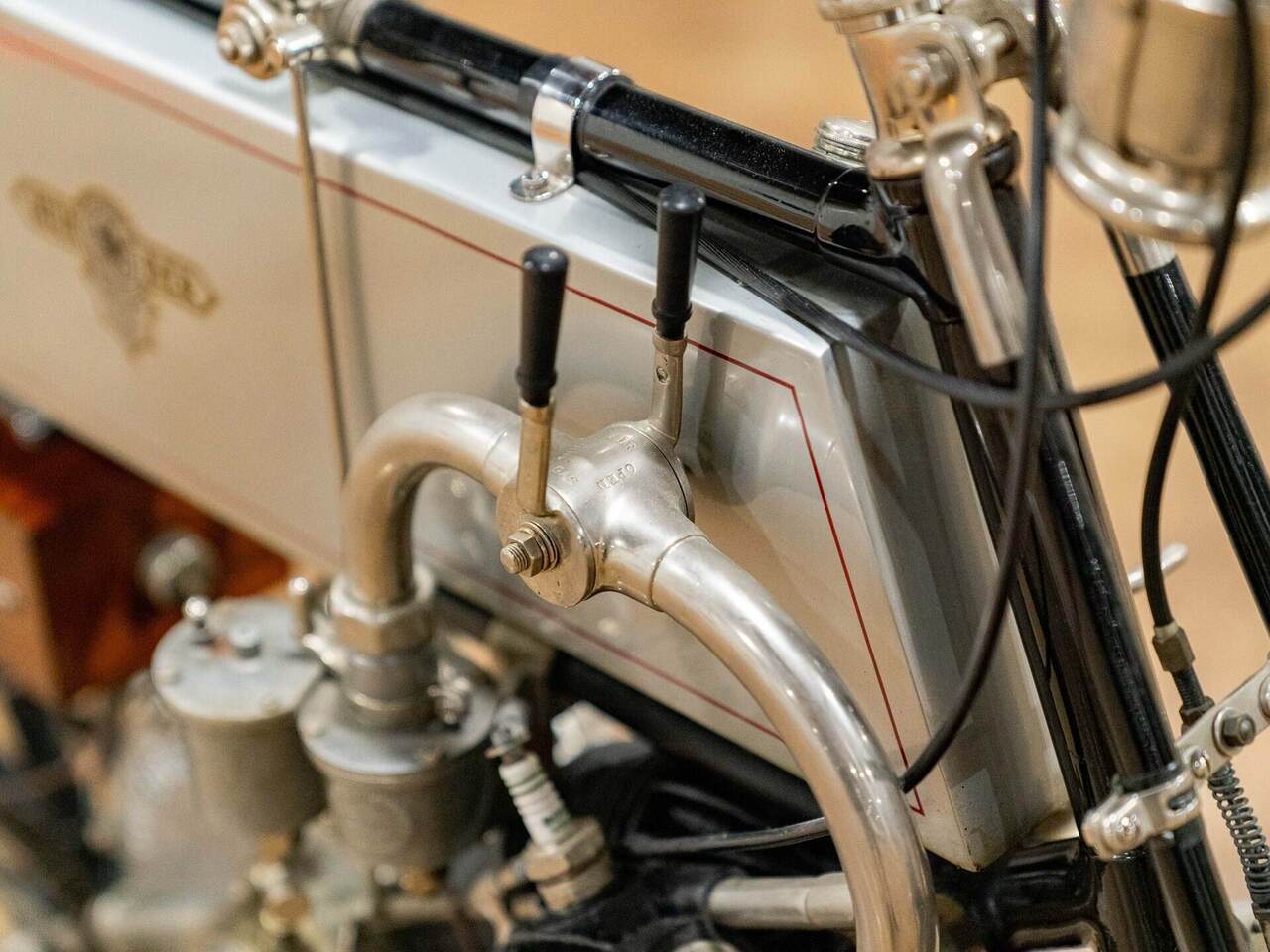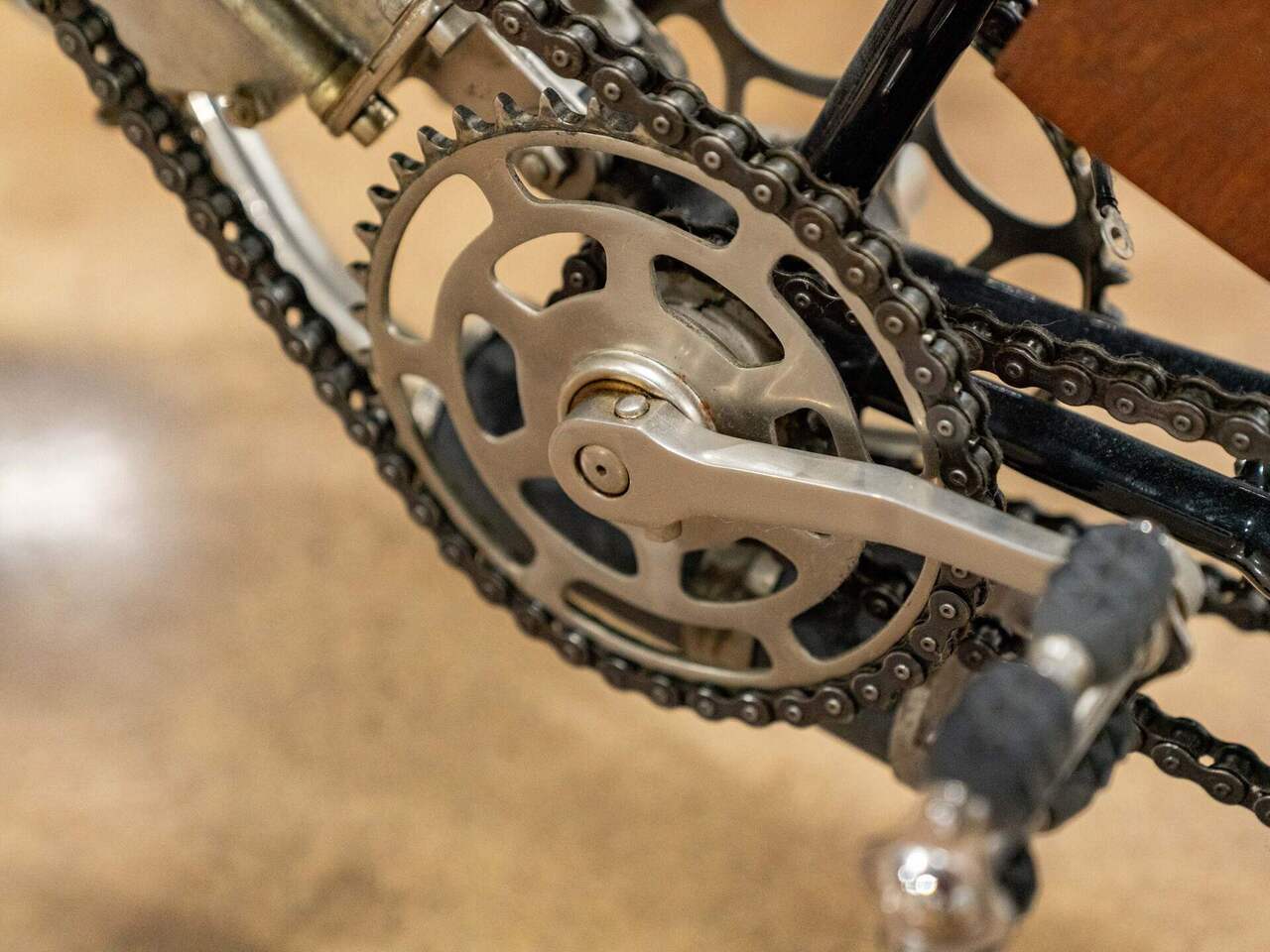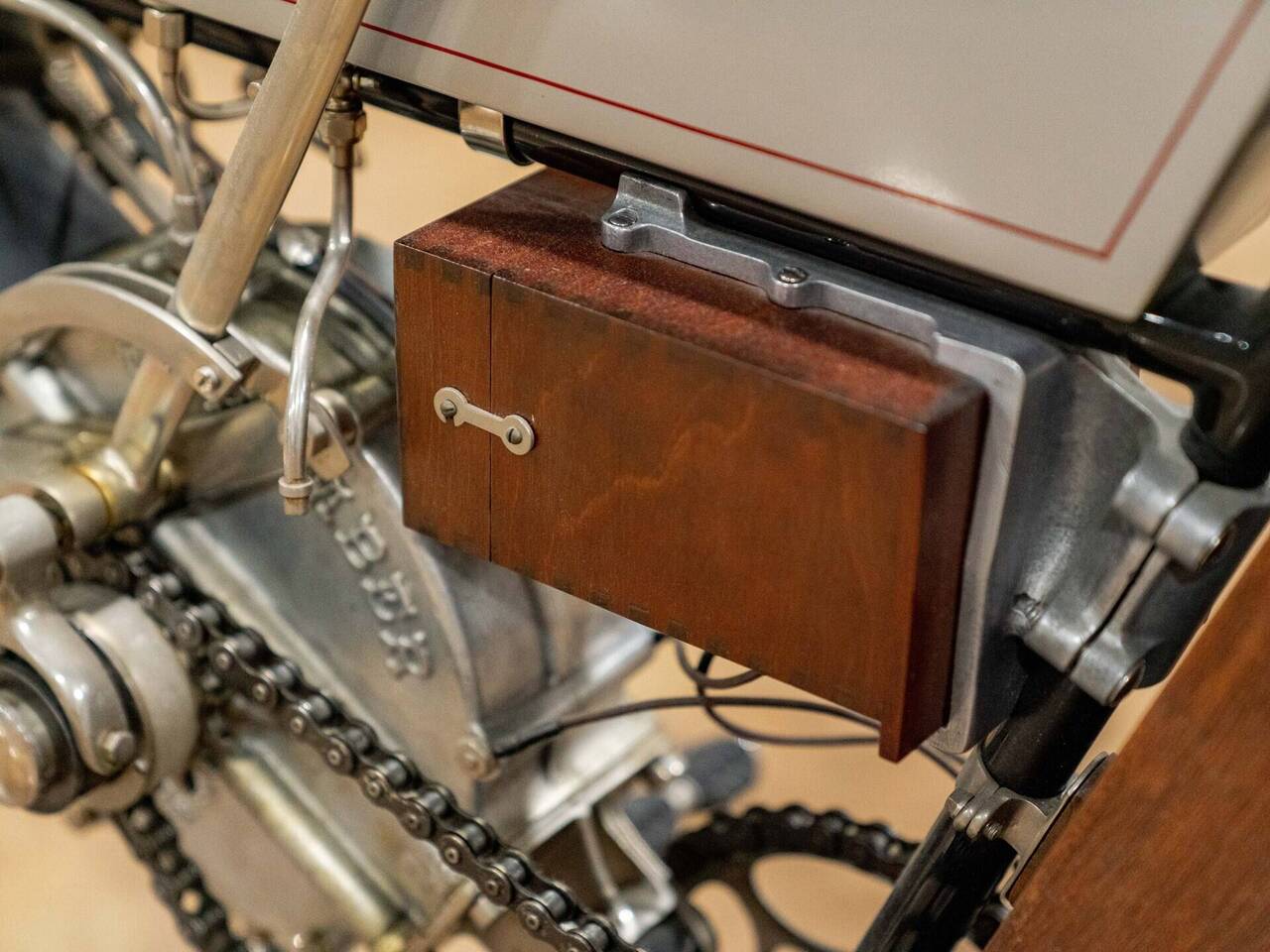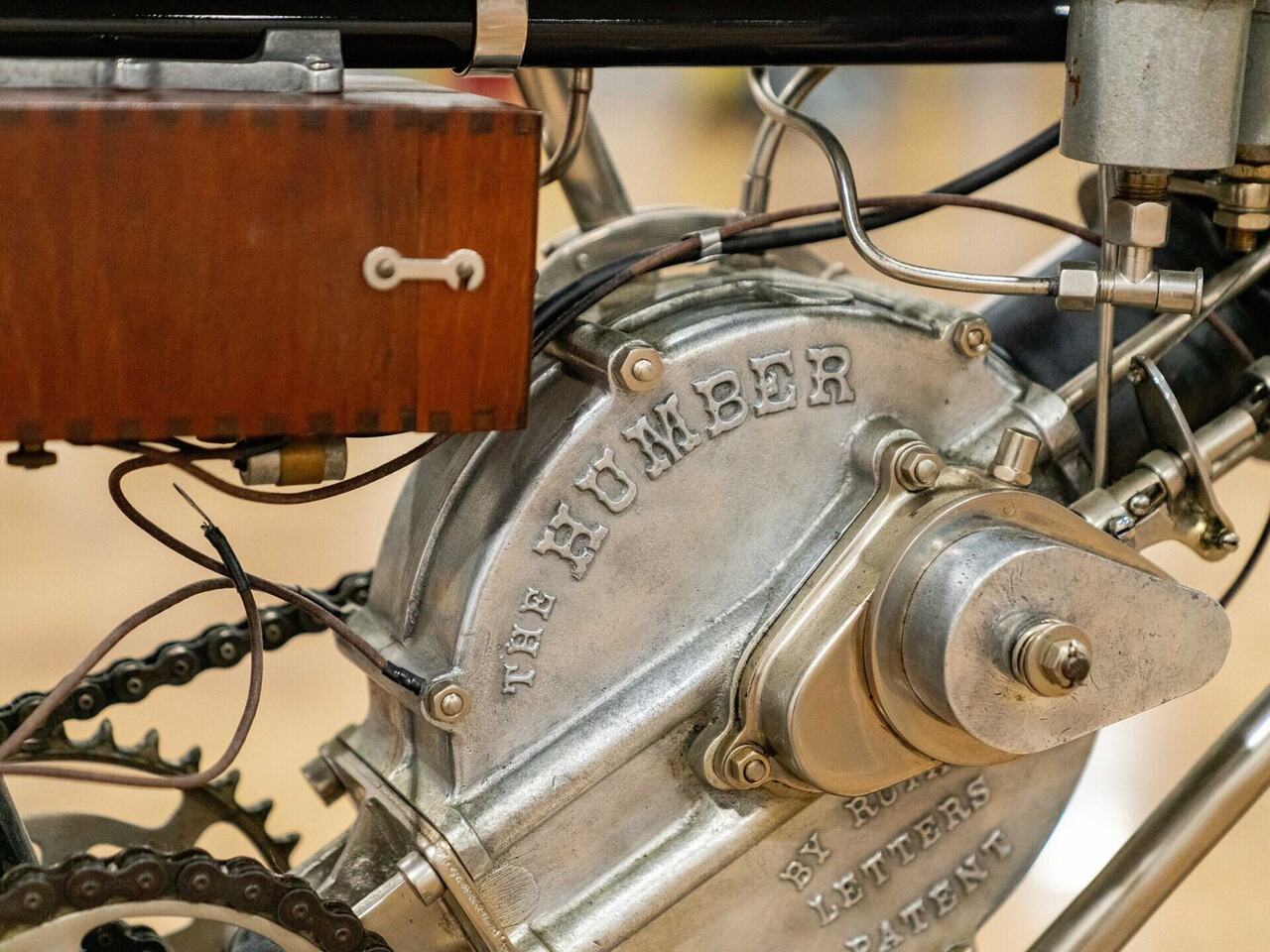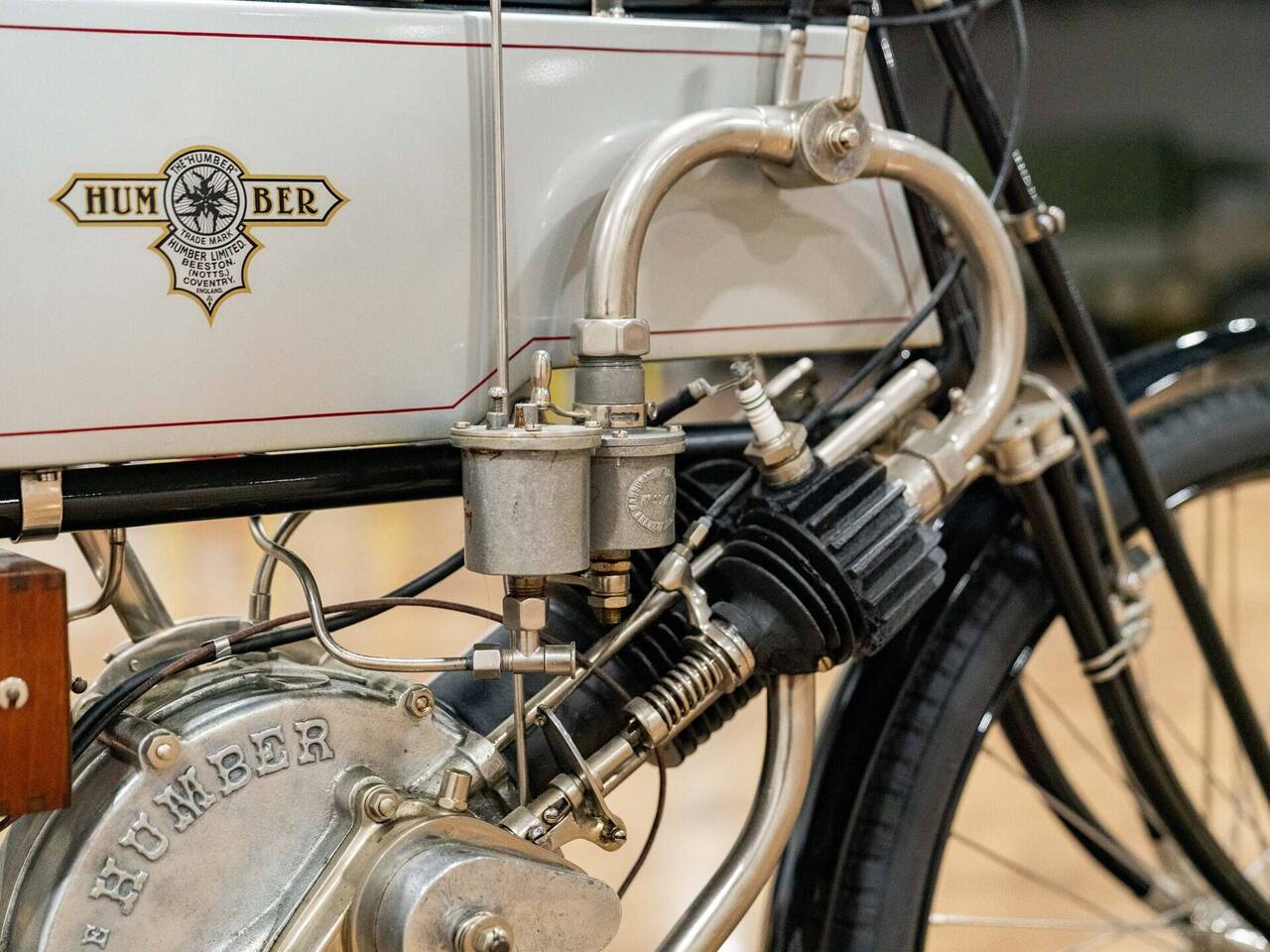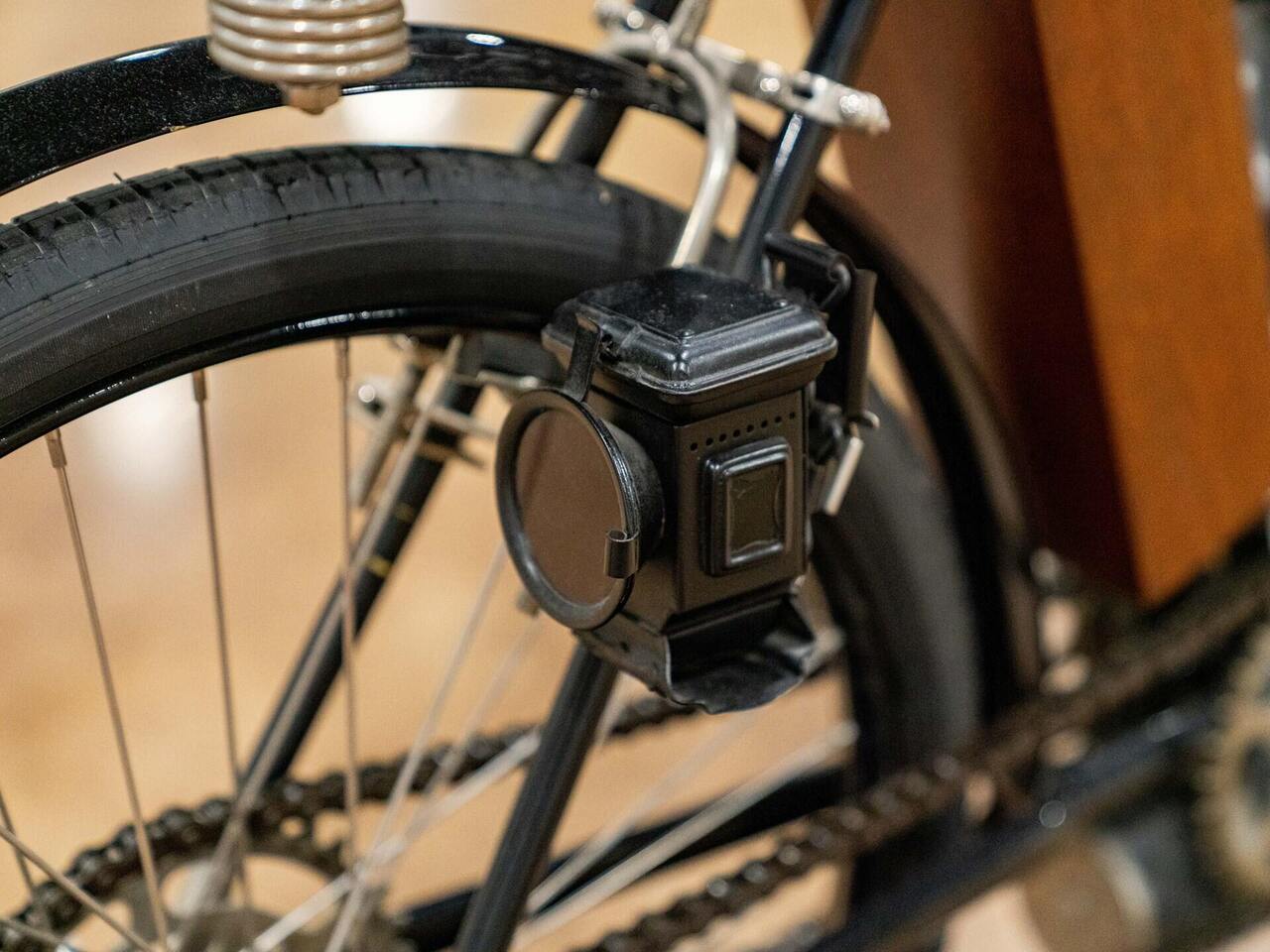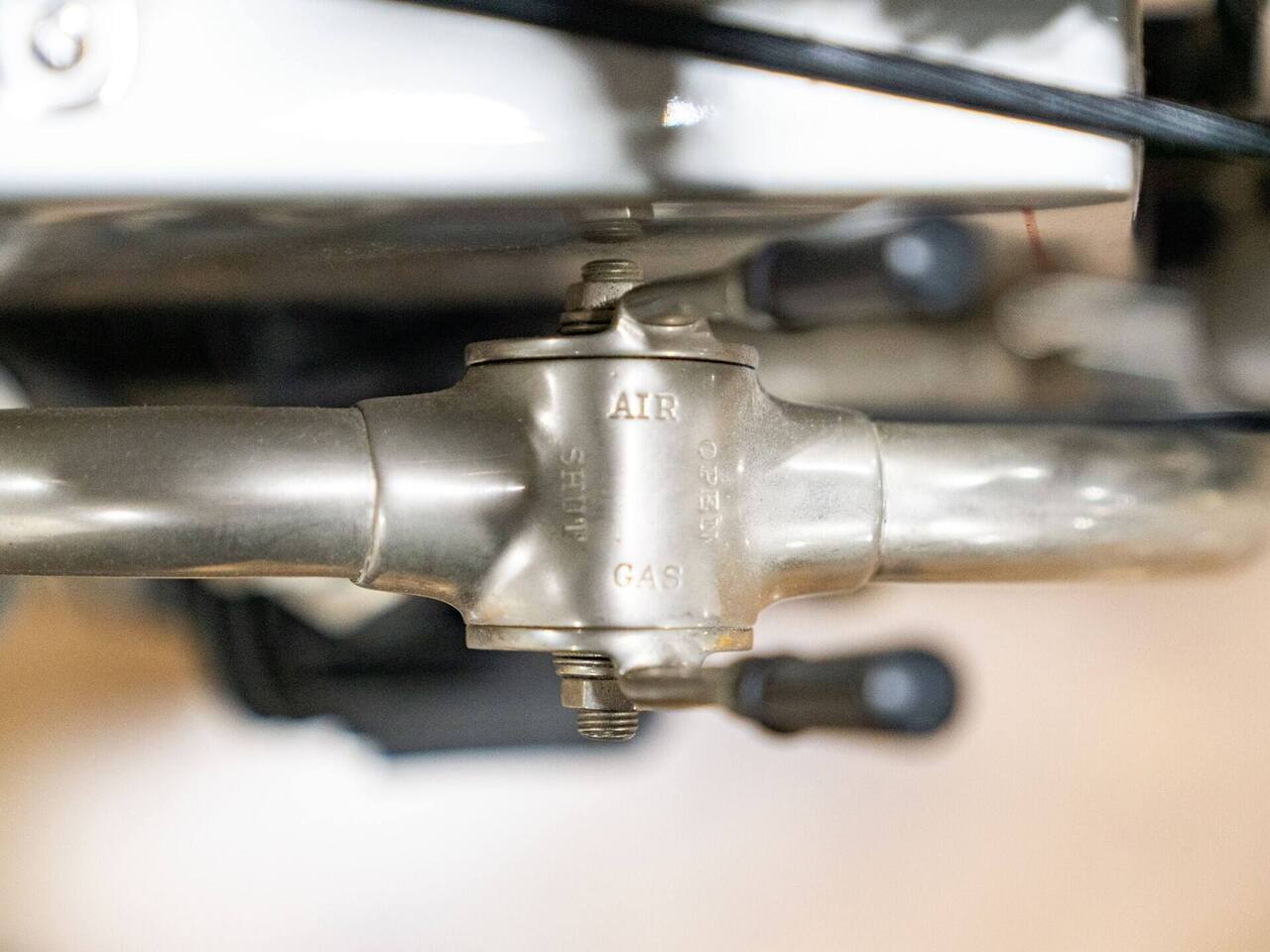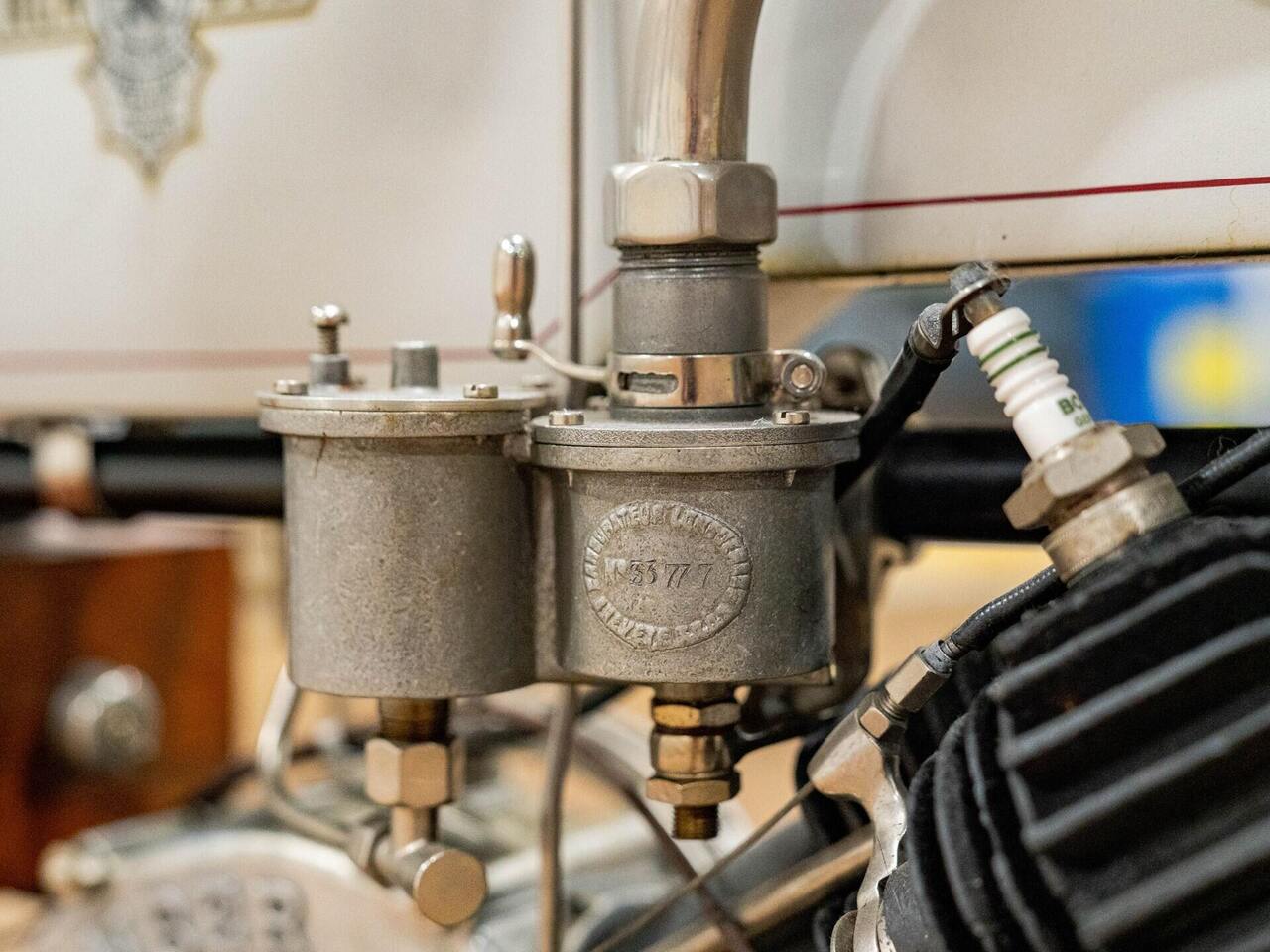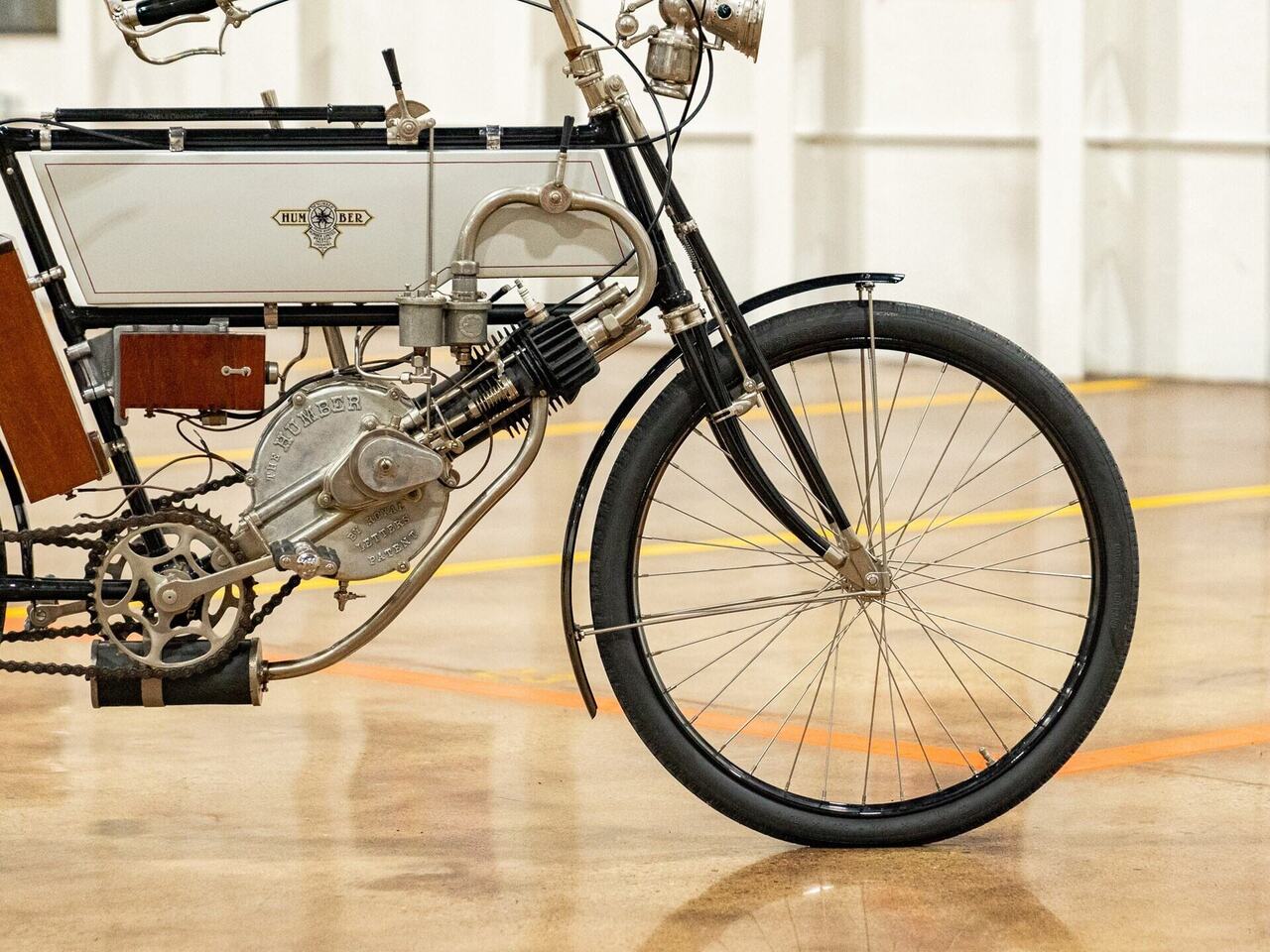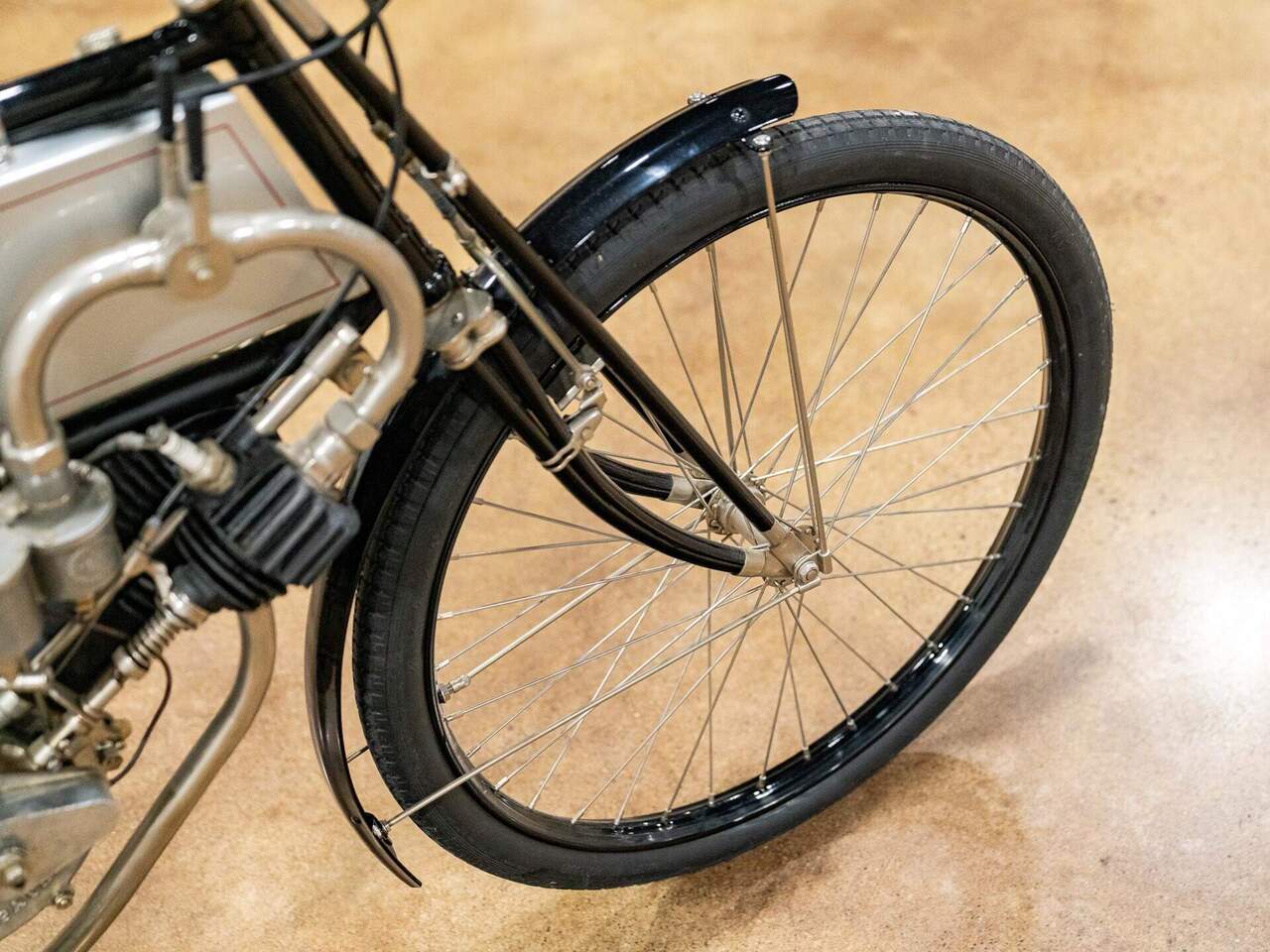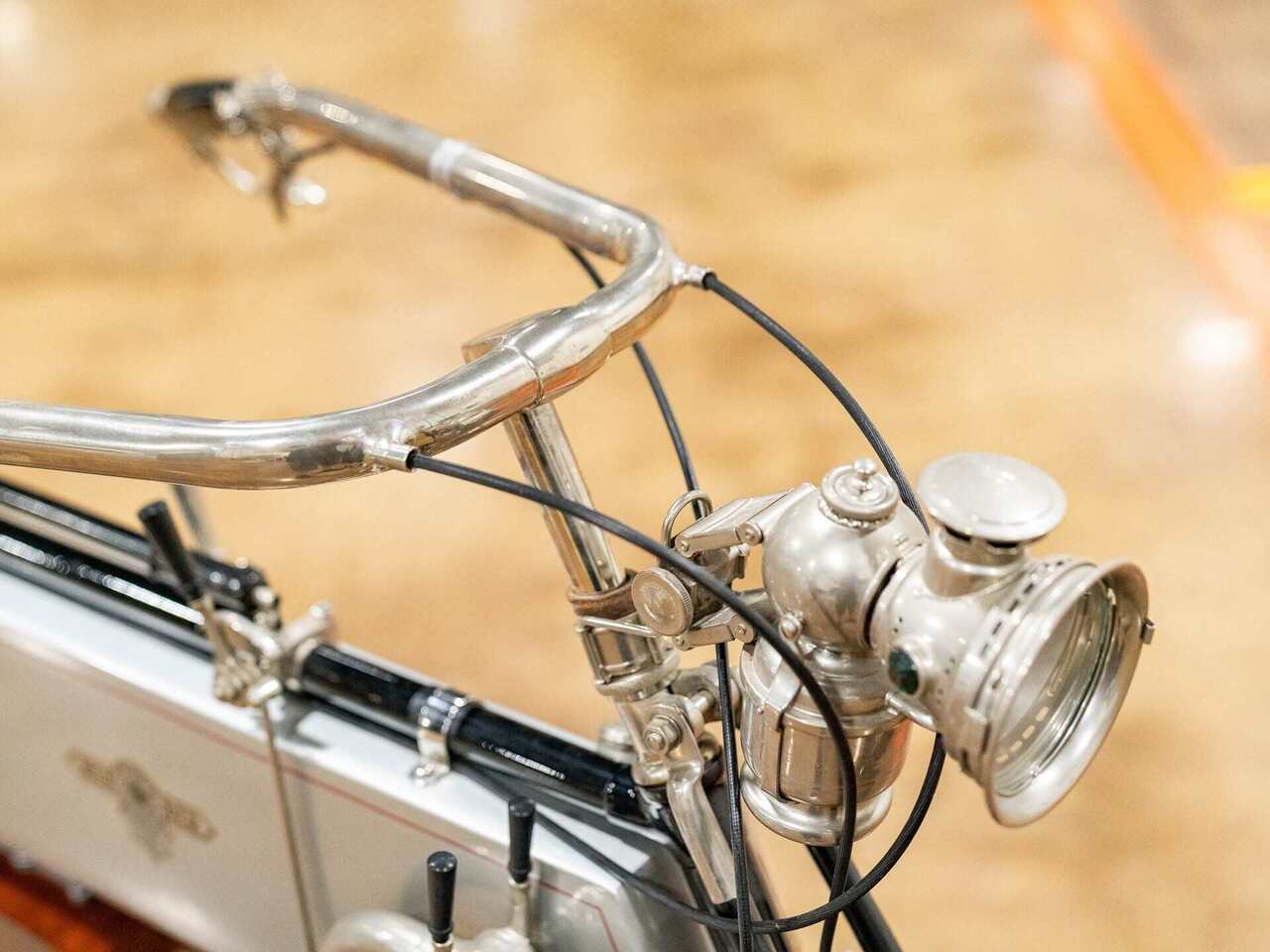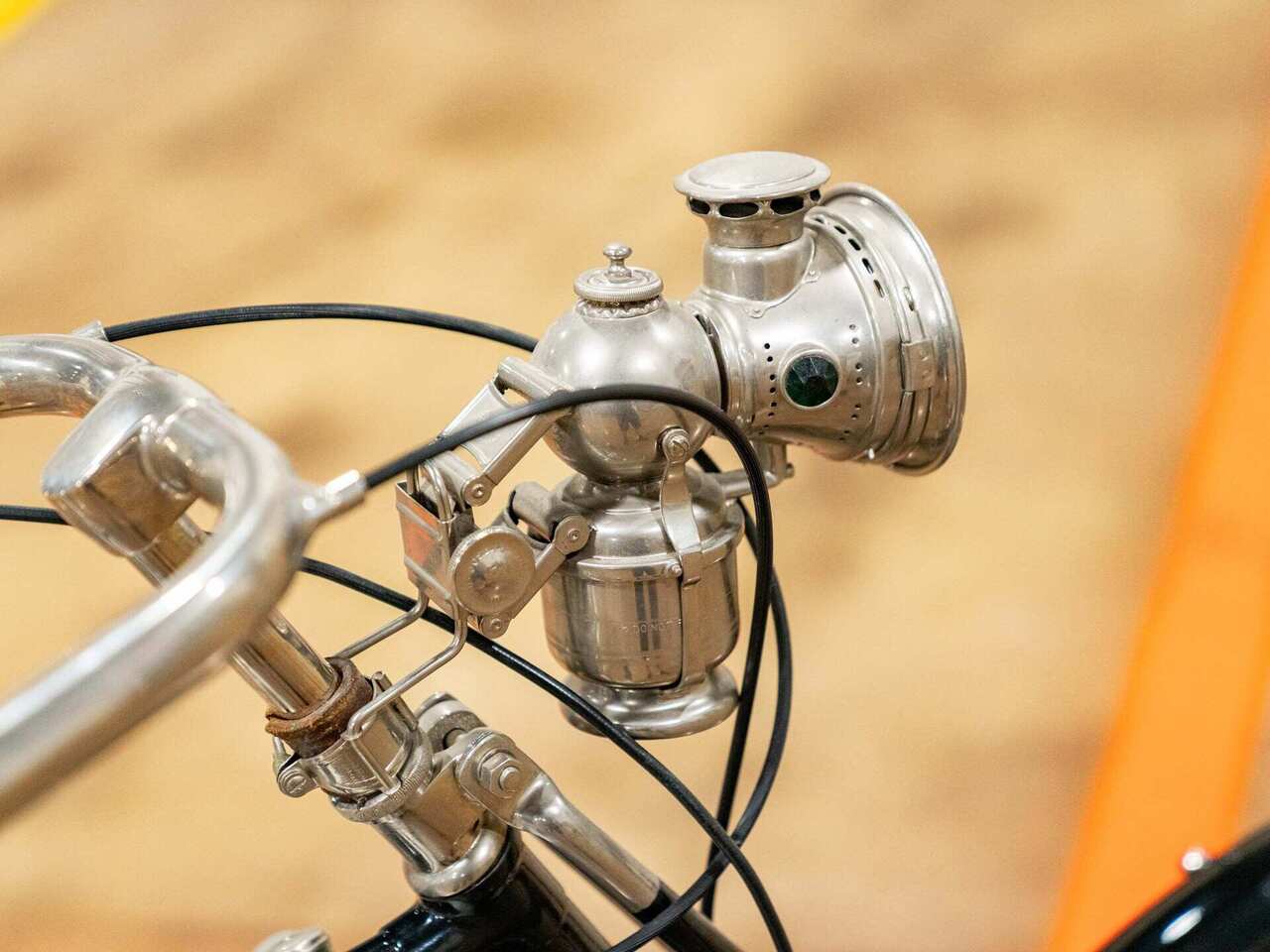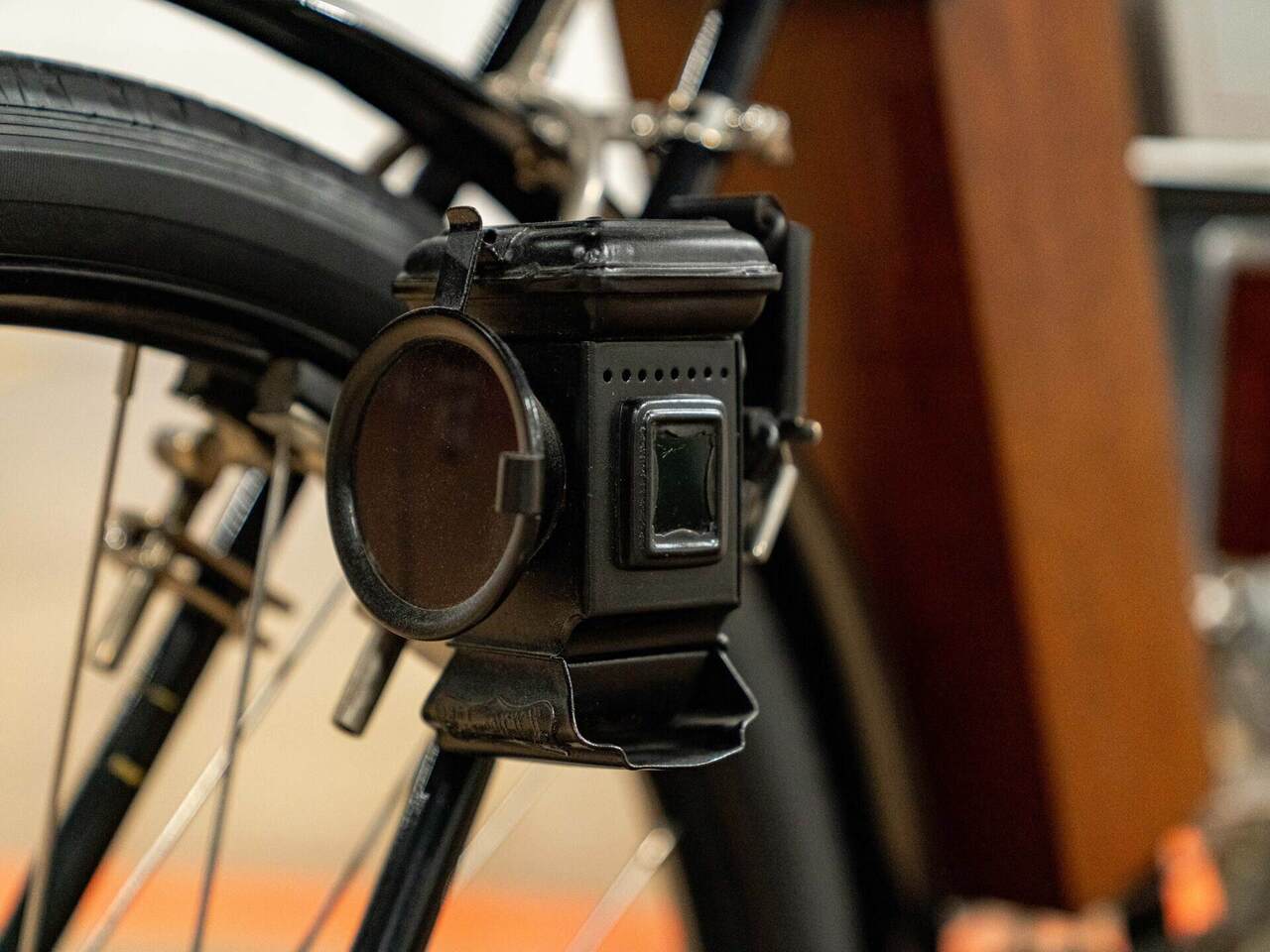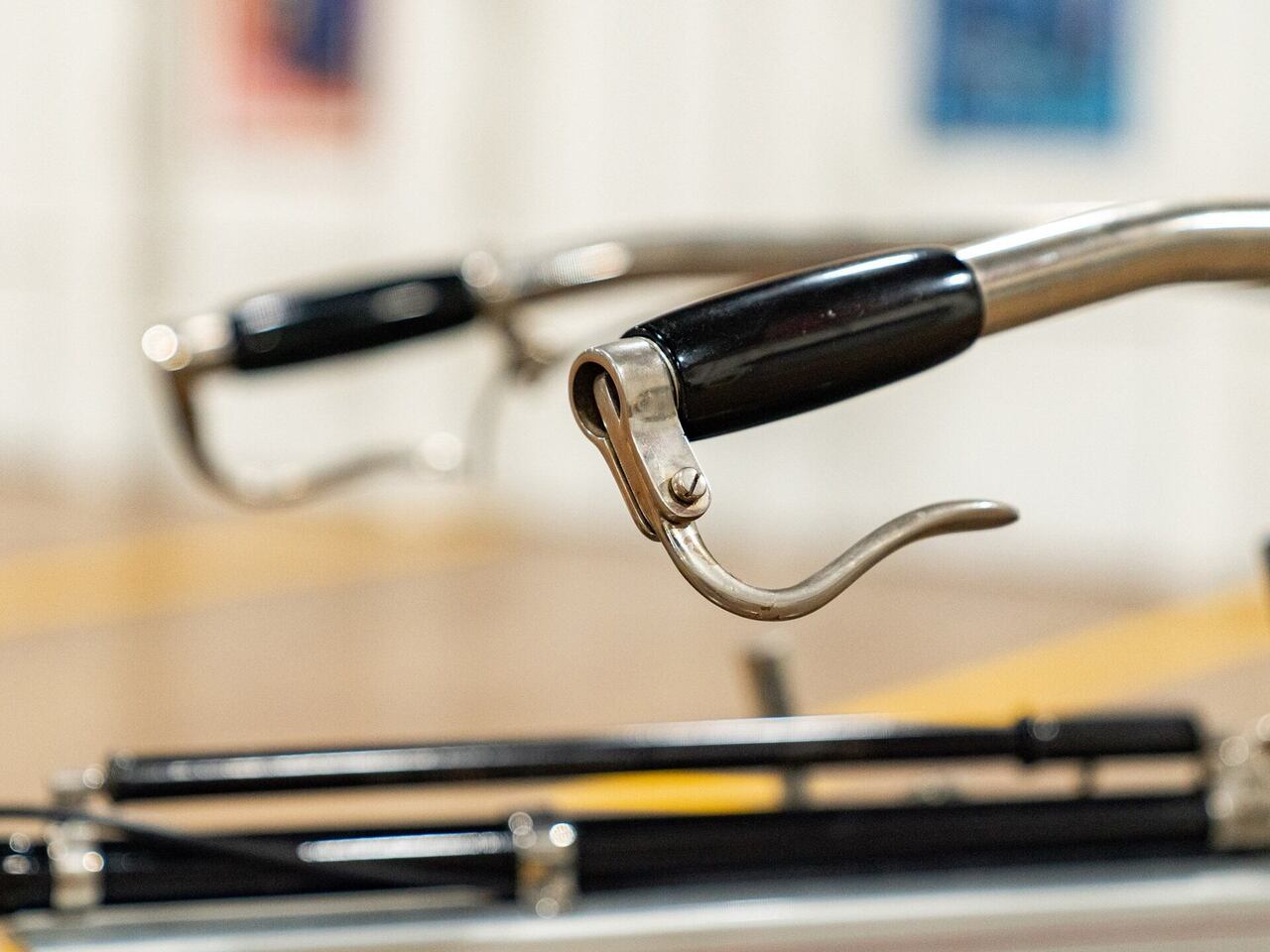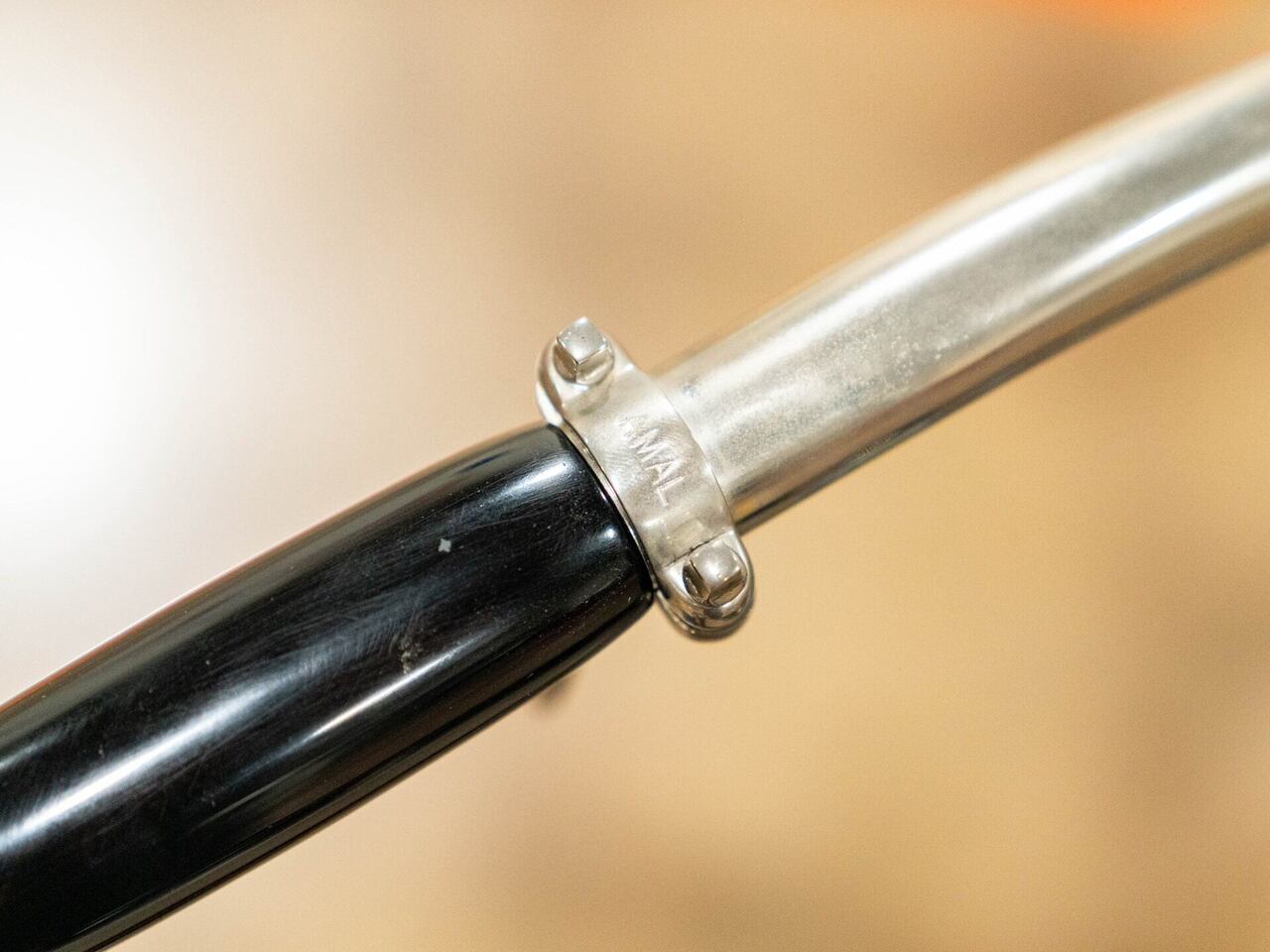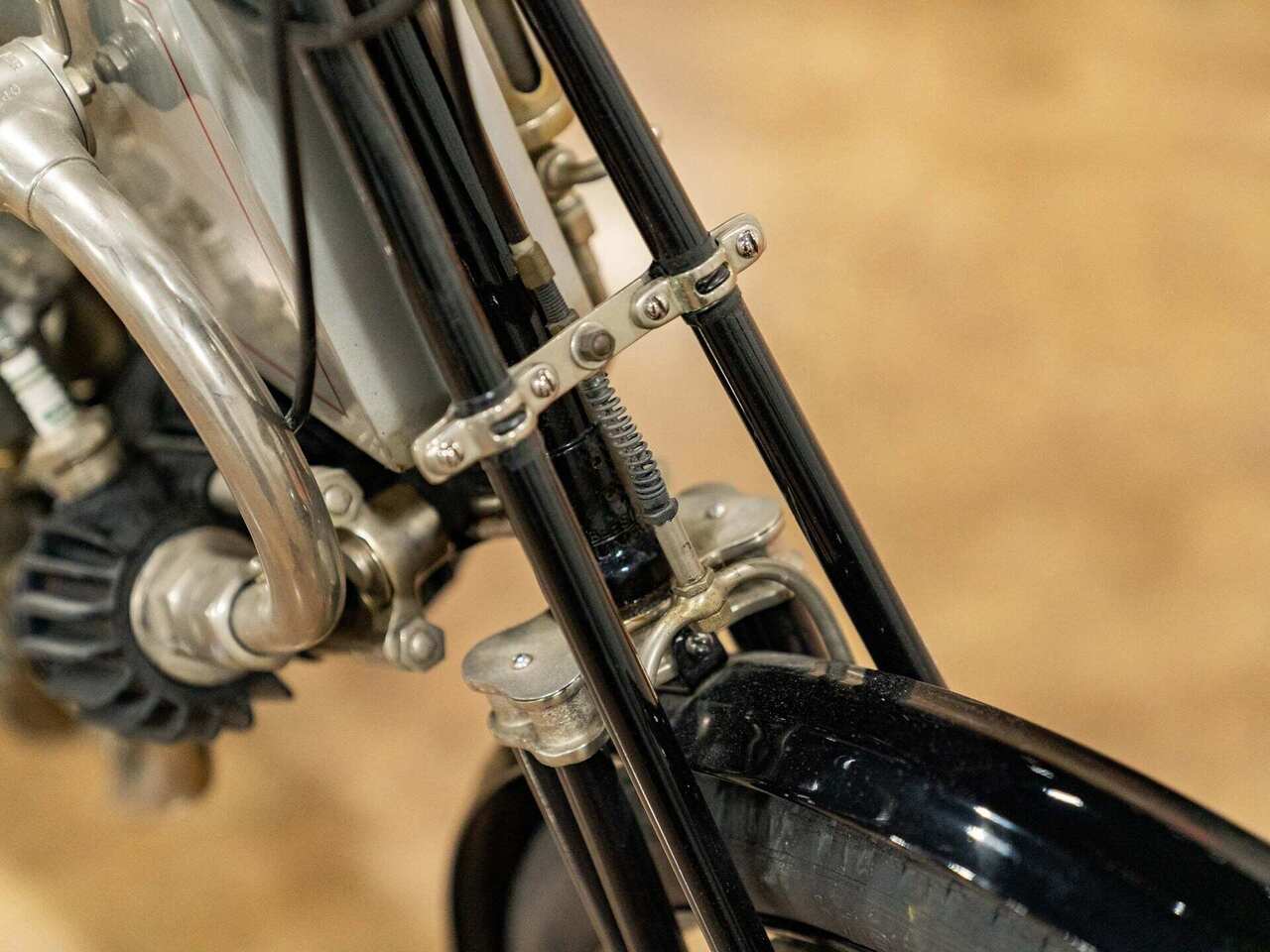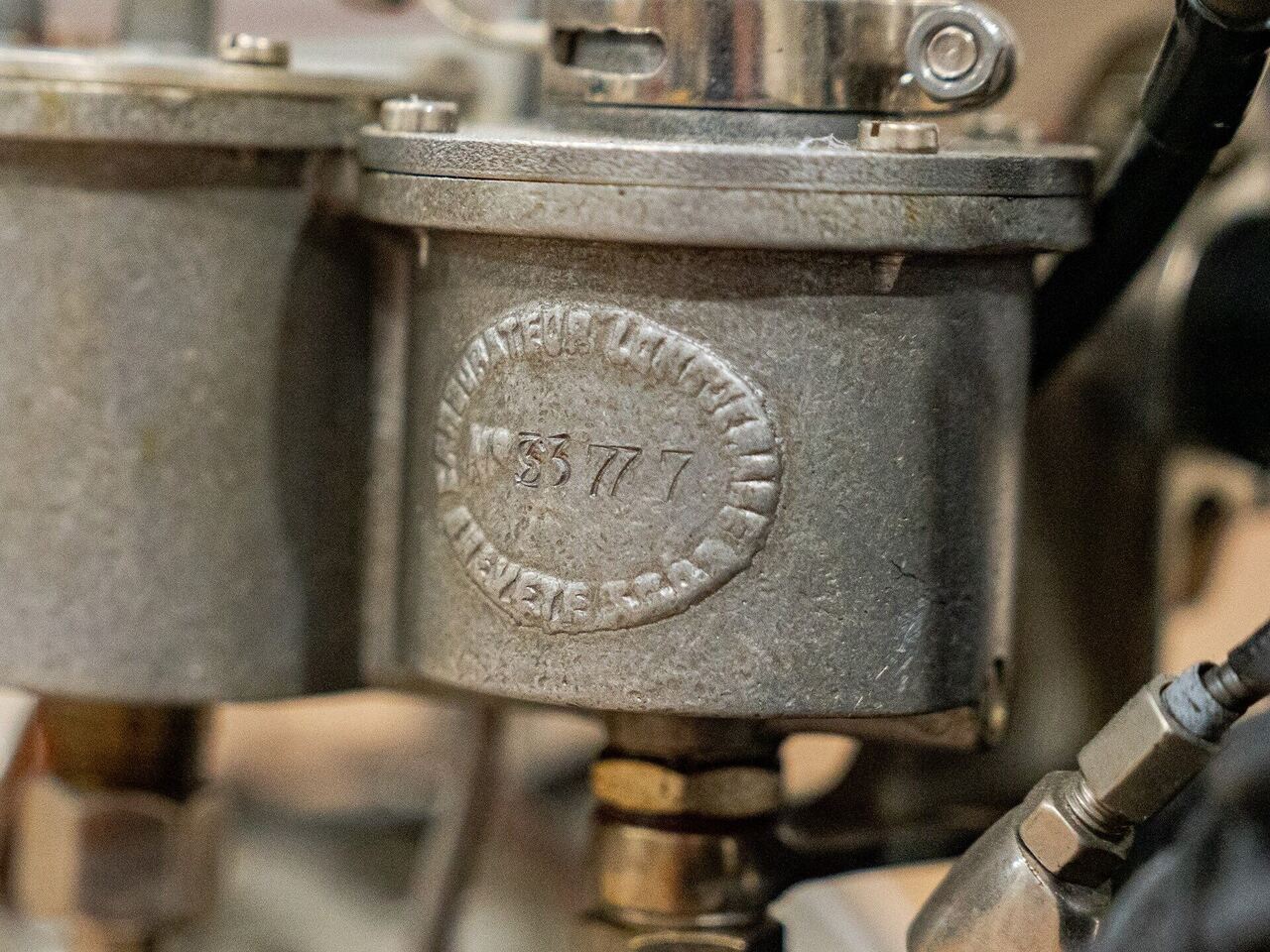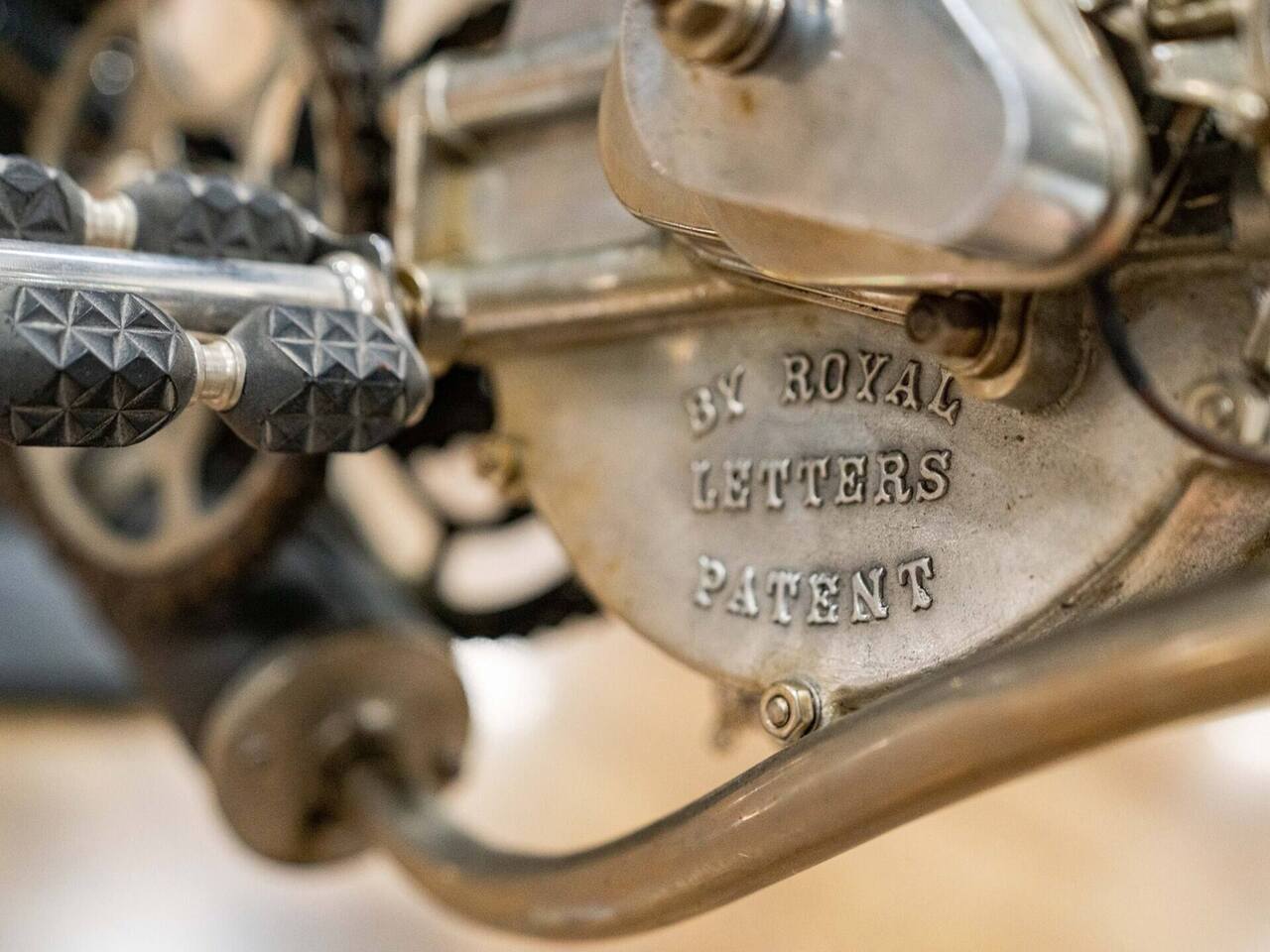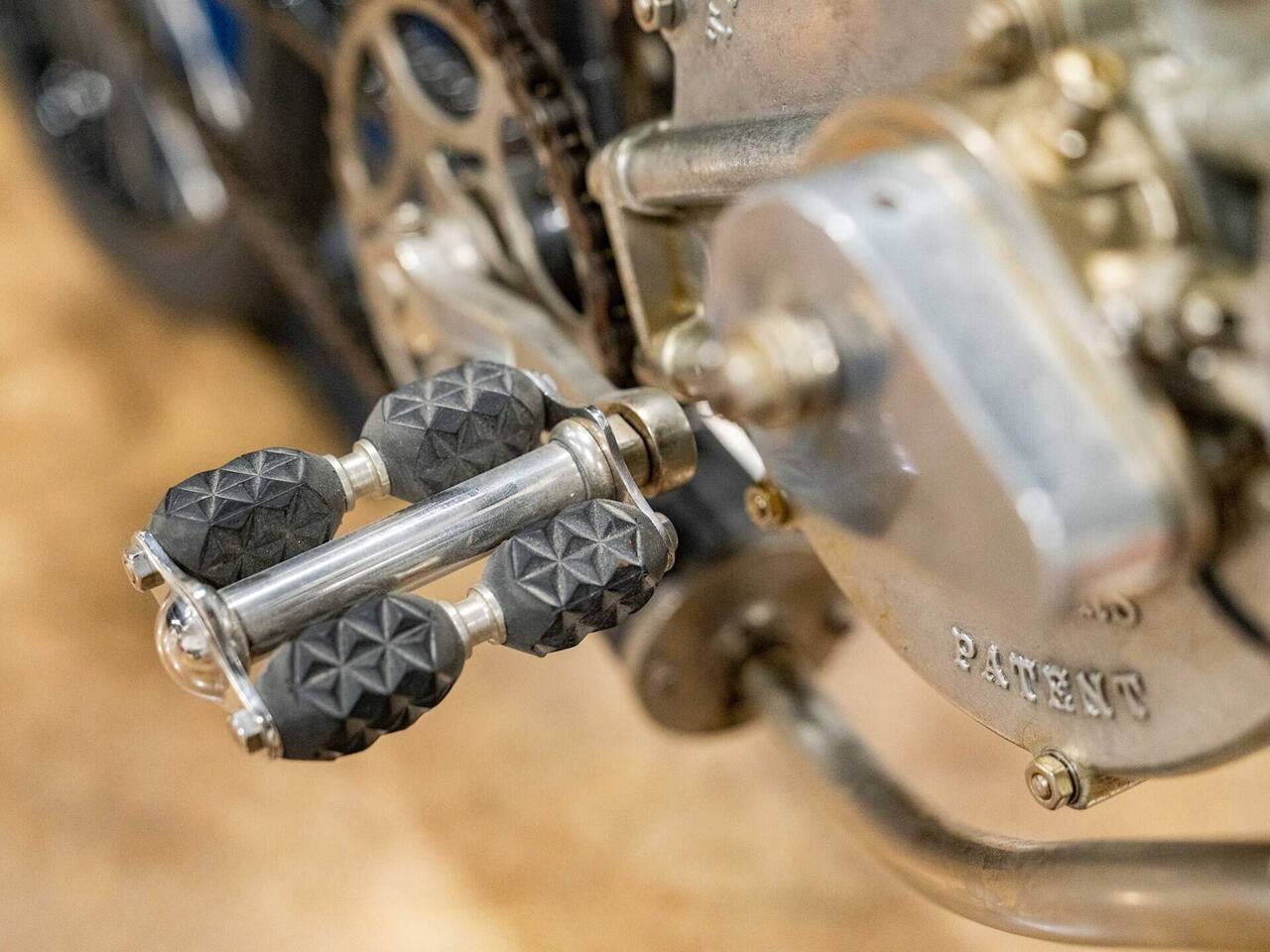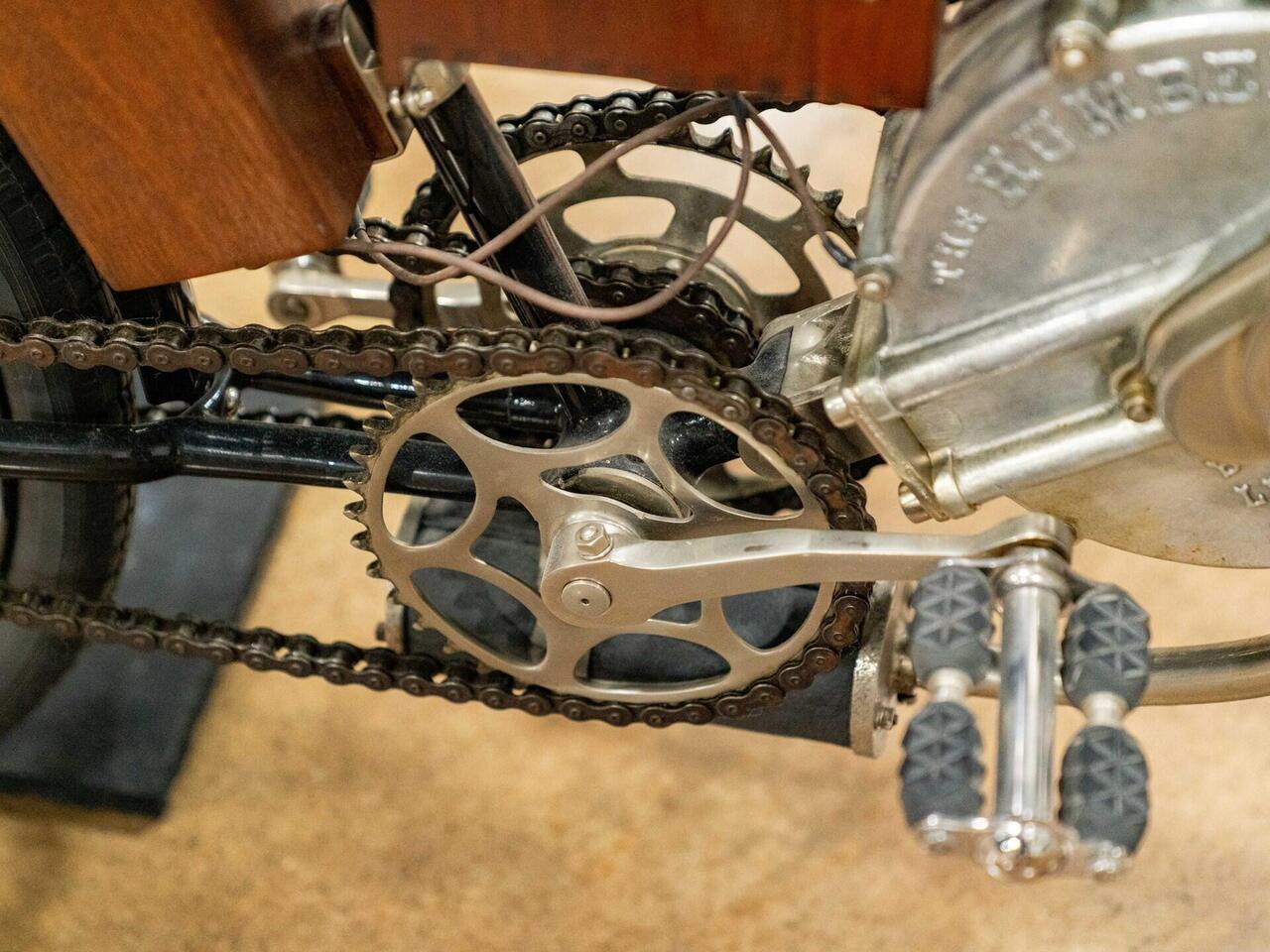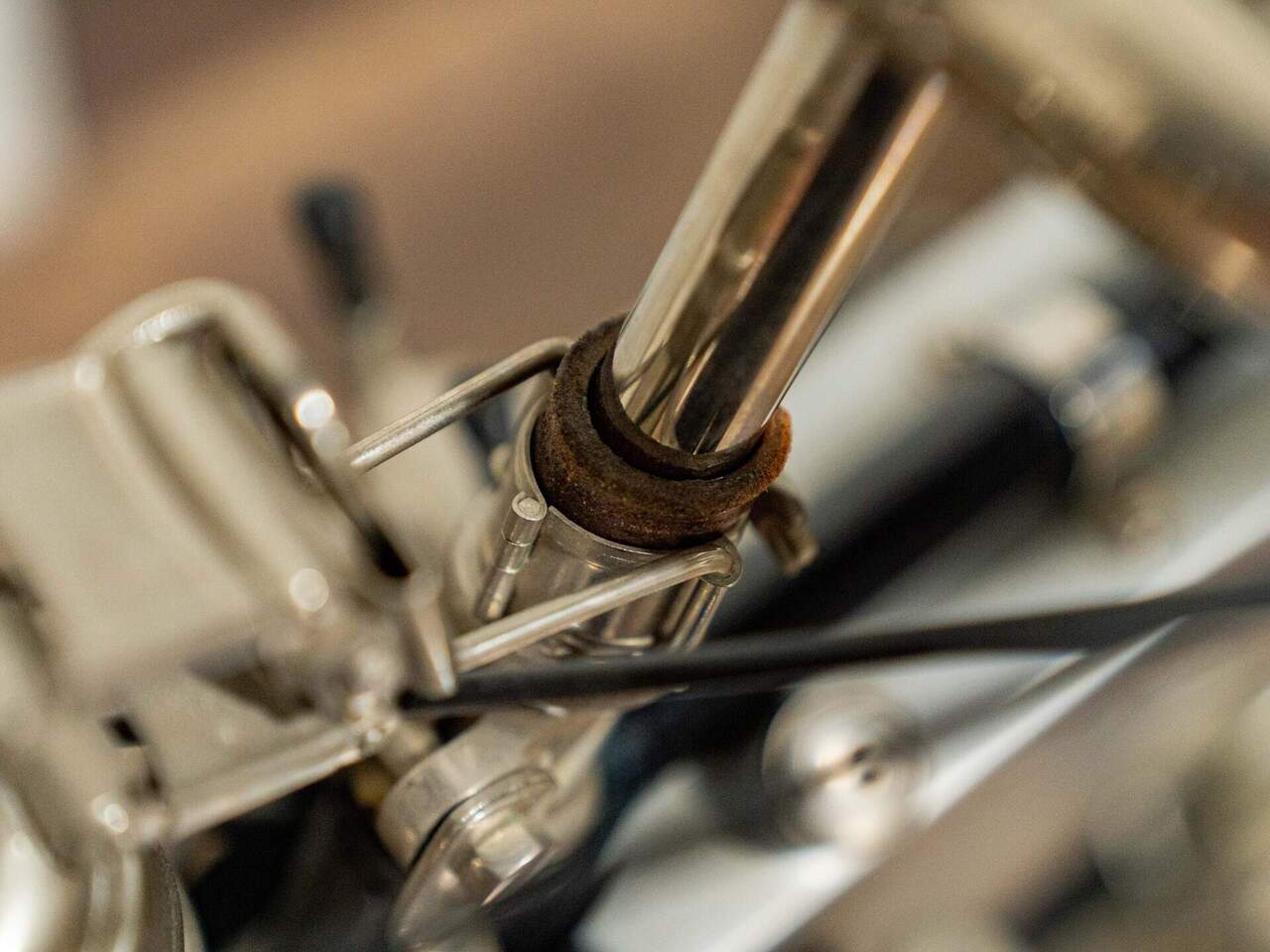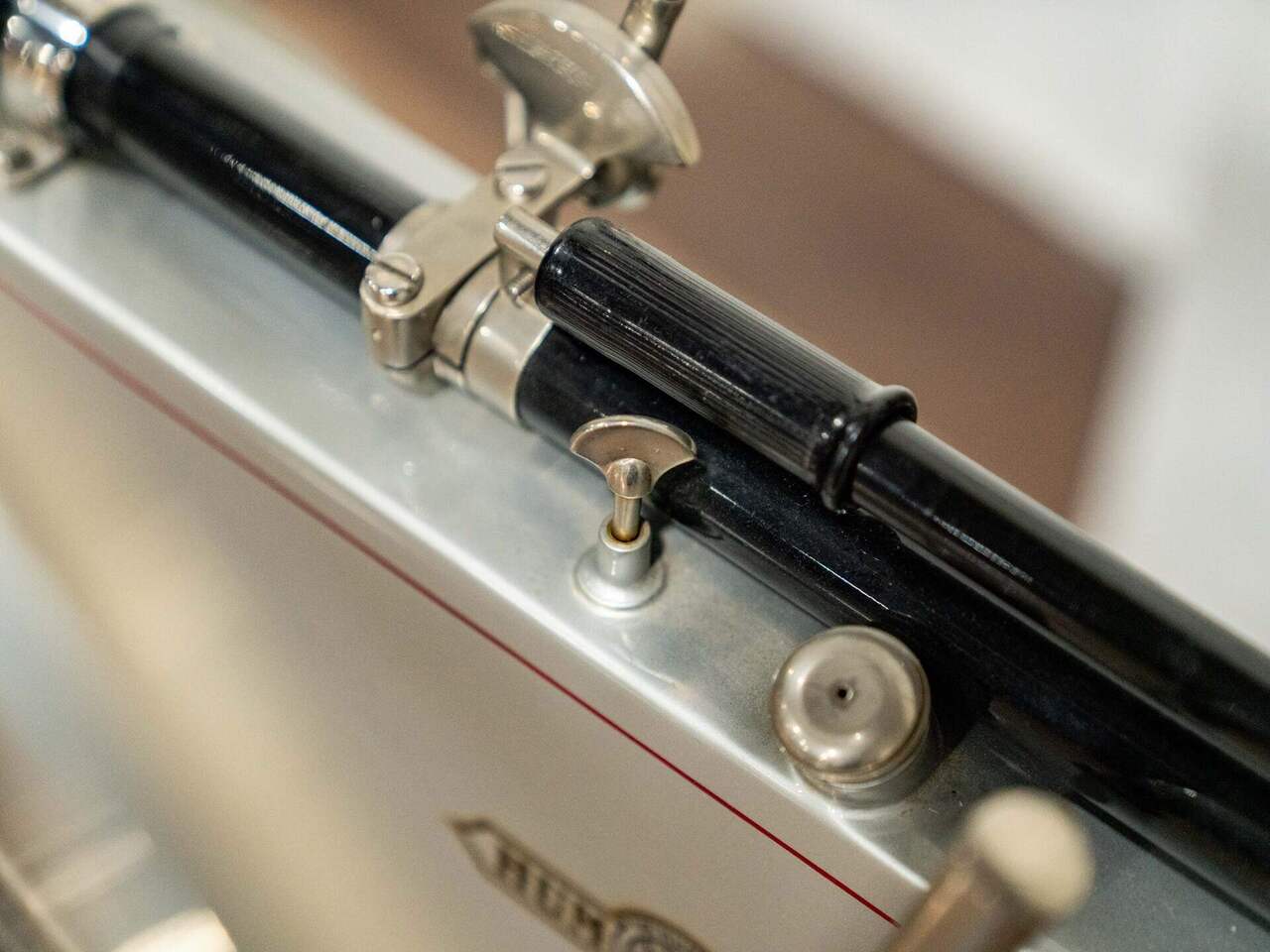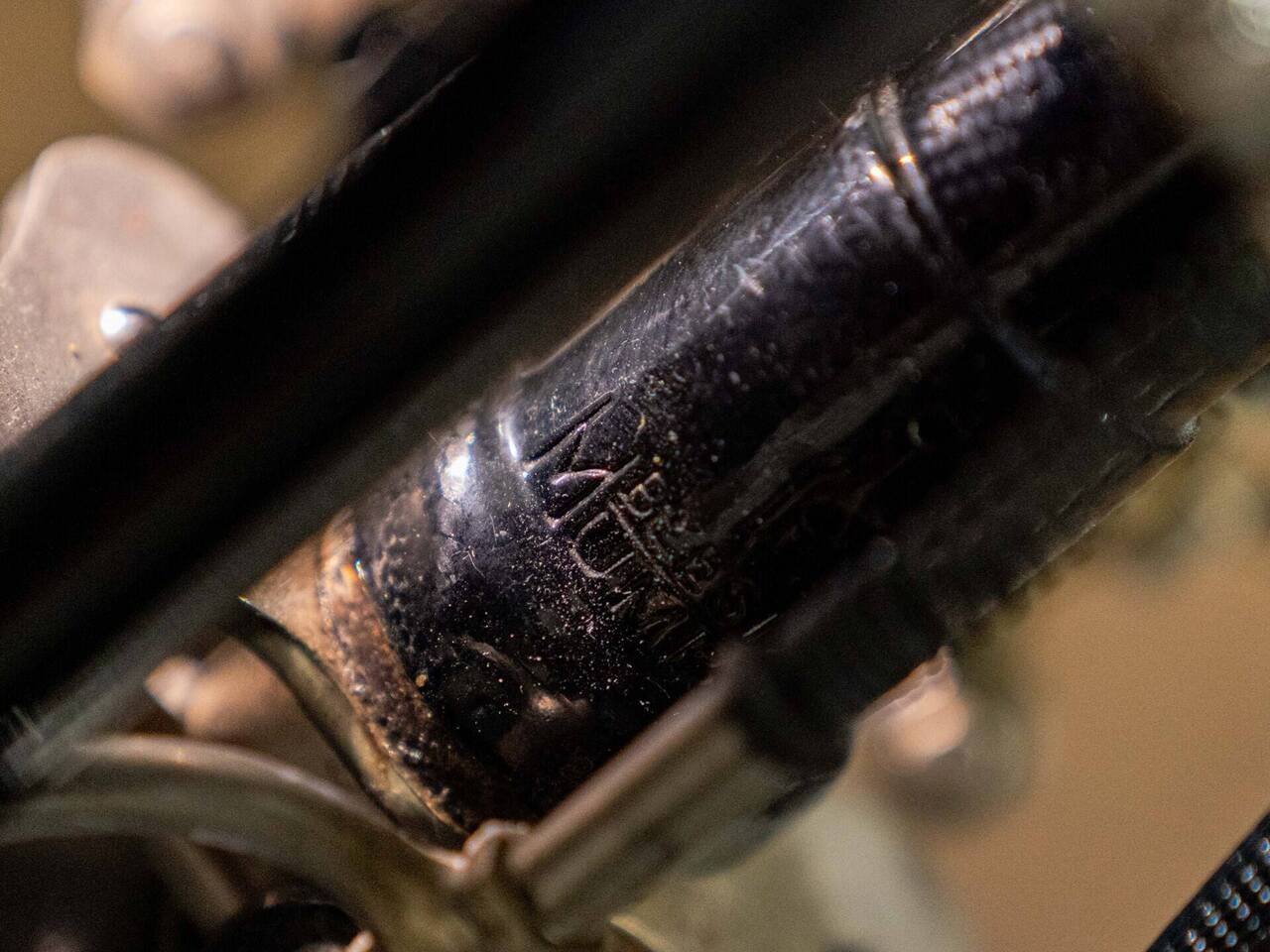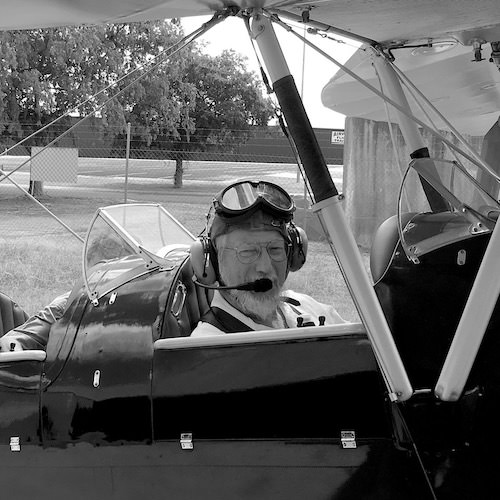 Jon Branch is the founder and senior editor of Revivaler and has written a significant number of articles for various publications including official Buying Guides for eBay, classic car articles for Hagerty, magazine articles for both the Australian Shooters Journal and the Australian Shooter, and he's a long time contributor to Silodrome.
Jon has done radio, television, magazine and newspaper interviews on various issues, and has traveled extensively, having lived in Britain, Australia, China and Hong Kong. His travels have taken him to Indonesia, Israel, Italy, Japan and a number of other countries. He has studied the Japanese sword arts and has a long history of involvement in the shooting sports, which has included authoring submissions to government on various firearms related issues and assisting in the design and establishment of shooting ranges.