I have a lot of affection for Land Rovers having owned a long wheelbase Series IIA which had been an army survey team vehicle and a Series III Safari Station Wagon similar to the Land Rover in our pictures which is coming up for auction. Those old Land Rovers went on many family adventures and the occasional hunting trip. By the time we had the Series III "Safari" station wagon my wife and I had somehow acquired four children and a smiley slobbery golden Labrador dog who was always keen to help our children finish their melting ice creams on the way home from the beach.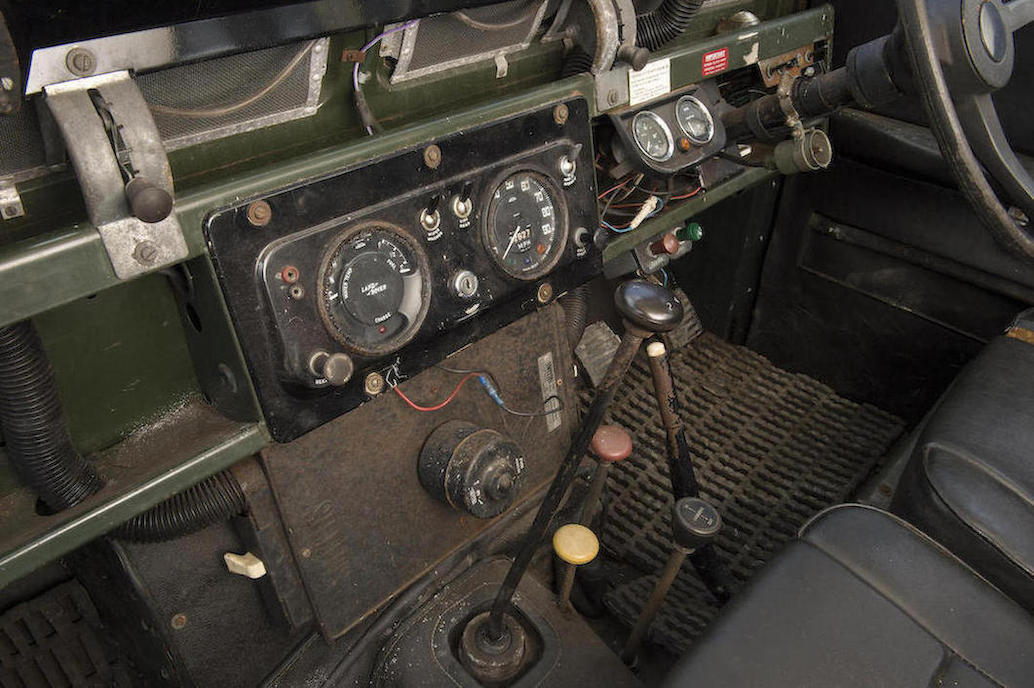 Driving the Land Rover is something like driving a cross between a car and a light truck. The Series IIA Land Rovers have synchromesh on the top two gears so being practiced with the art of the double de-clutch is important and quite fun. The yellow lever on the floor next to the main gear lever pushes down to engage four wheel drive. Its quite quick and convenient to get to even if you're poodling along a track and suddenly find yourself on some squishy stuff that's going to need four wheel drive. The red lever selects between low range and high range and it disengages the four wheel drive on the shift from low range to high. The short black lever behind the two colored ones is for the Fairey overdrive. The Fairey overdrive is not actually made by fairies nor will it cause any fairies in the forest to suddenly go into overdrive. It is made by British manufacturer Fairey who made quite a range of interesting products including aircraft for the Royal Navy. Their accessory overdrive unit for the Land Rover was an after-market fitting although it could be ordered with the car as an optional extra. Fitting one is not rocket science and you'll find easy to follow instructions if you click here.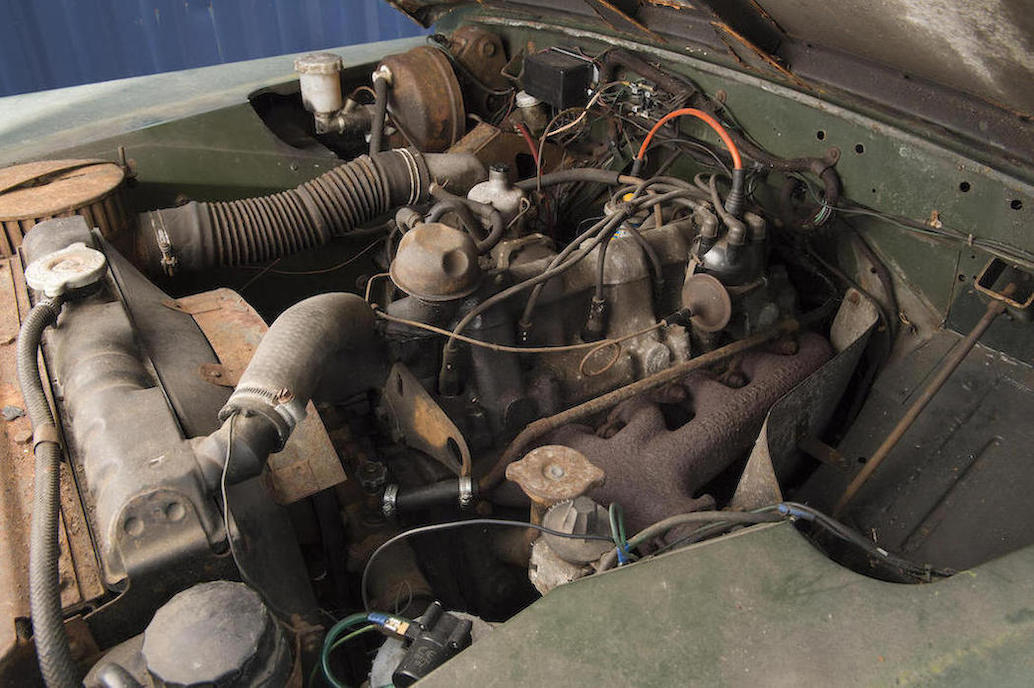 The long wheelbase Land Rover Series IIA models had their engine upgraded to the Rover in-line six cylinder inlet over exhaust 2.6 liter engine. Some people love this engine and some don't. Personally I'm in the love it group. This is an engine with a nice amount of low level torque and also easy to work on. So it is a good engine off road and, with the Fairey overdrive unit fitted will allow road cruising around 55mph-60mph with acceptable fuel consumption. Expect around 17miles to the imperial gallon although on country road trips it is possible to get up to almost 20mpg if you have free wheeling front hubs and the sale Land Rover is fitted with these. That being said if you have a propensity for "pedal to the metal" driving then you will do well to get 12mpg-14mpg.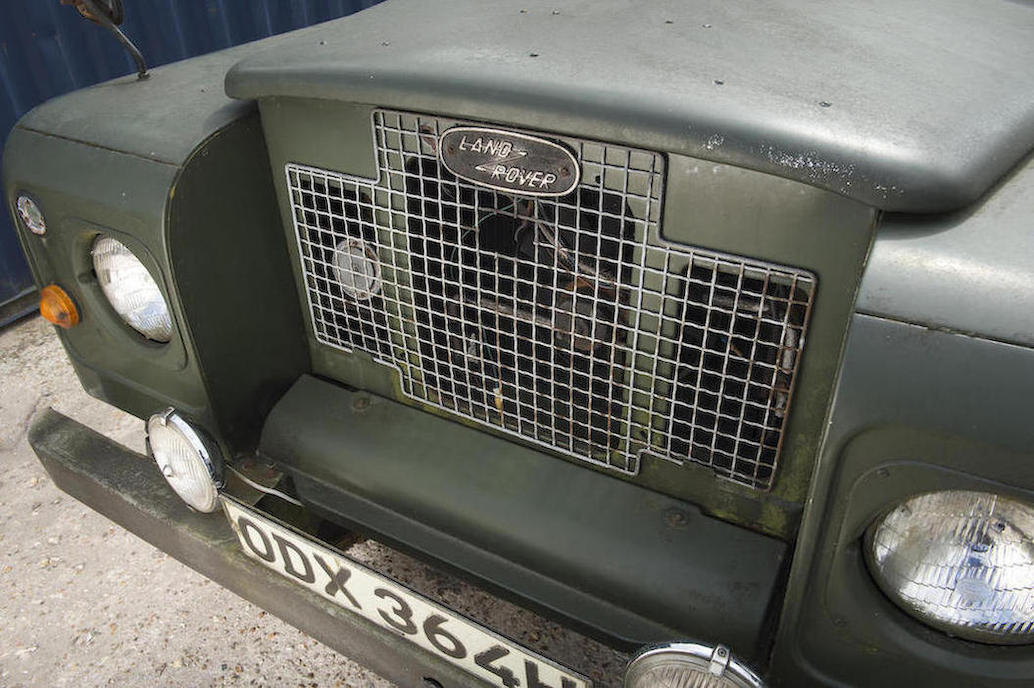 Of the "Series" Land Rovers (i.e. Series I, II and III) the Series IIA is generally thought to be the most robust and preferable model. Land Rover managed to maintain this despite the British Leyland takeover in 1967 and the later Series III Land Rover which featured a great many plastic parts including a dashboard that was vastly more difficult to get apart and fix than was the Series IIA and, being plastic, prone to sun damage. The Land Rover IIA really is the cream of the crop if you are looking for a classic Land Rover and a Land Rover of the sort that appears in classic movies such as "Born Free" or "The Gods Must Be Crazy". The Series IIA was arguably the last Land Rover that really was made to be as owner repairable as possible. The four speed gearbox is a "crash" box on first and second which simply means using a truck style double de-clutch gear change. Sometimes with these older Land Rover models the main gear lever snaps off near the base but it is usually possible to get a pair of Vice Grips attached and drive home that way.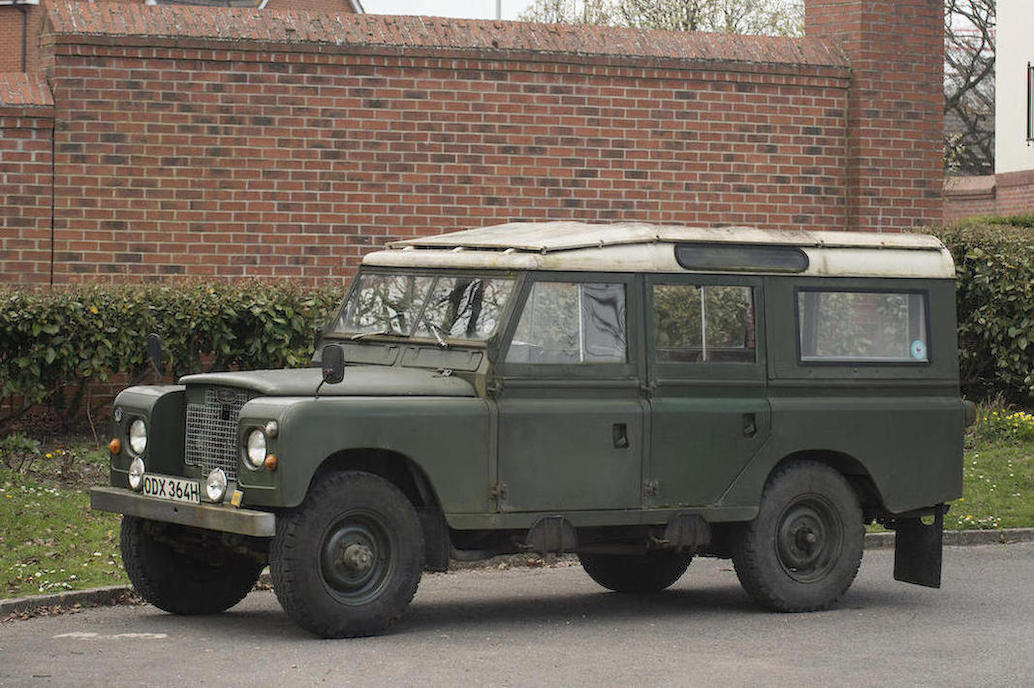 The green Series IIA that is in our pictures and coming up for sale by Bonhams at their Beaulieu sale on 3rd September 2016 at the Beaulieu Motor Museum in Britain looks like it will need some maintenance work. Looking at the photos the rear leaf springs look to need either re-tempering or replacement. On my old Series III I opted to replace them when they got to the "rear down" stance that the green Series IIA in the pictures seems to have. If you are planning to bid on the vehicle I would also suggest checking the chassis alignment and for rust and/or damage especially underneath. It's an old Land Rover, expect that its going to need some TLC, but a Series IIA is typically such a good base car to start with that the work you do on it will be achievable and will produce a nice end result.
You will find the Bonhams sale page for this car if you click here.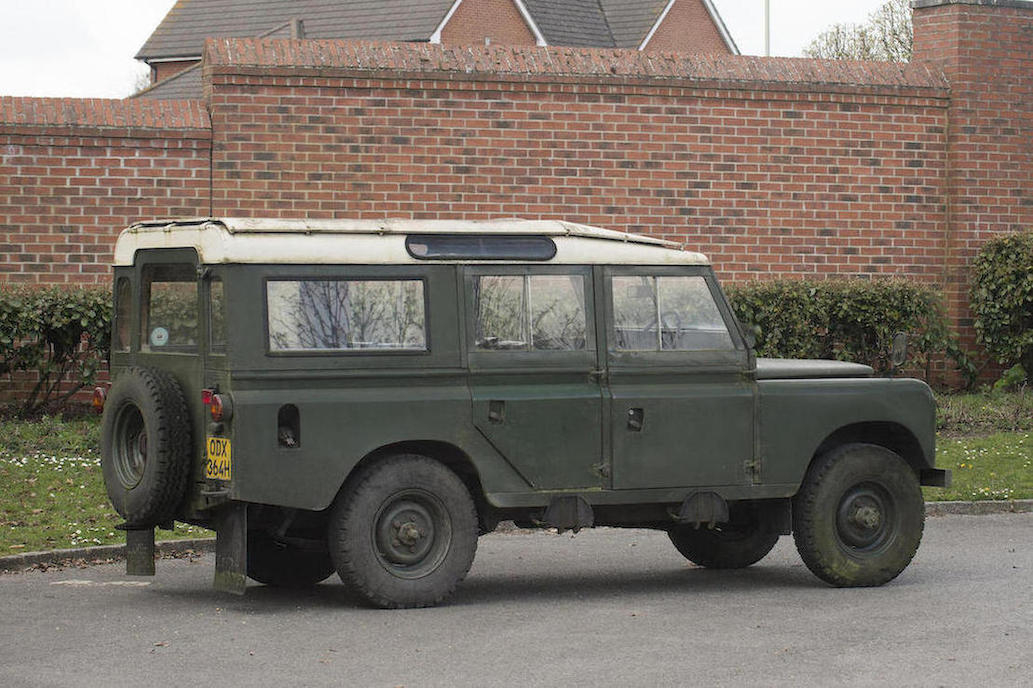 The Series IIA Land Rover was the most popular Land Rover with annual sales in 1969-1970 of 60,000 units. By comparison the later models such as the nineties Defender have managed around 25,000 units annually. Pressure from the Japanese four wheel drives such as the Toyota Landcruiser undoubtedly did to Land Rover sales what the Japanese motorcycles such as the Honda CB750 did to British motorcycle sales. But that being understood the Series IIA was the last Land Rover that was true to the original design concept, and it was in production mostly before the British Leyland era and the shoddy quality control characteristic of that era.
If you are looking for a "real" Land Rover, then this might just be it.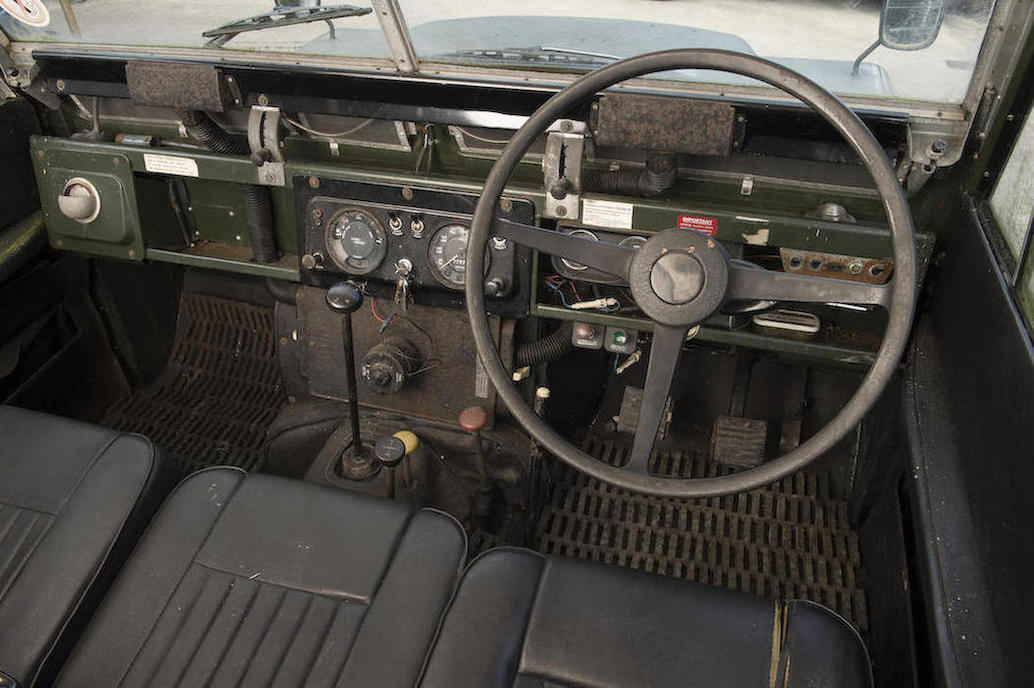 (All pictures courtesy Bonhams).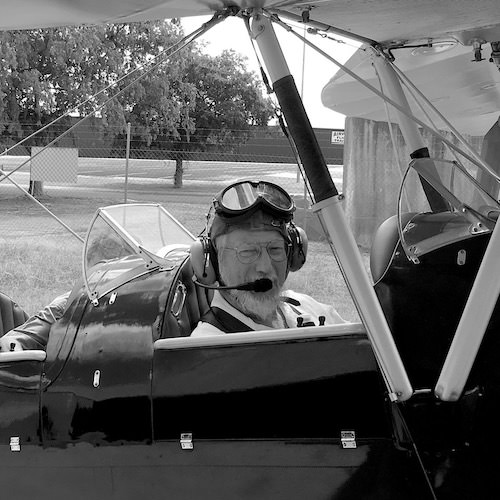 Jon Branch is the founder and senior editor of Revivaler and has written a significant number of articles for various publications including official Buying Guides for eBay, classic car articles for Hagerty, magazine articles for both the Australian Shooters Journal and the Australian Shooter, and he's a long time contributor to Silodrome.
Jon has done radio, television, magazine and newspaper interviews on various issues, and has traveled extensively, having lived in Britain, Australia, China and Hong Kong. His travels have taken him to Indonesia, Israel, Italy, Japan and a number of other countries. He has studied the Japanese sword arts and has a long history of involvement in the shooting sports, which has included authoring submissions to government on various firearms related issues and assisting in the design and establishment of shooting ranges.