In 1940, as hunters in Germany and Austria were beginning to discover just how amazing August Schuler's 6.5×68 and 8x68S rifles were, over in Italy a designer named Giuseppe Salmaggi at Gilera created a 500cc (i.e. 499cc) single cylinder motorcycle that was destined to take the motorcycle sport world by storm. It would be a storm interrupted by the storm called World War II, but in the aftermath of the war Gilera became a byword in motorcycle sport circles because of the 500cc single cylinder Saturno.
Single cylinder motorcycles have a personality all their own. There is a no nonsense ruggedness about them both in appearance and in the characteristic sound they make. The Gilera Saturno is perhaps the sine qua non example of the gorgeous music big single cylinder bikes create.

In 1940, the year the Gilera Saturno was created, it was debuted in the 1940 Targa Florio ridden by works rider Massimo Masserini. It won. The bike was adopted by the Italian military, a role in which its simple ruggedness served it well. Then after the war between 1946 and 1959 the 500cc Gilera Saturno became the bike to watch in motor sport events be they road or dirt track.
The looks of the Gilera Saturno are subtly deceptive. The observant will quickly notice that the front forks are of a girder type and that the rear suspension looks quite unique.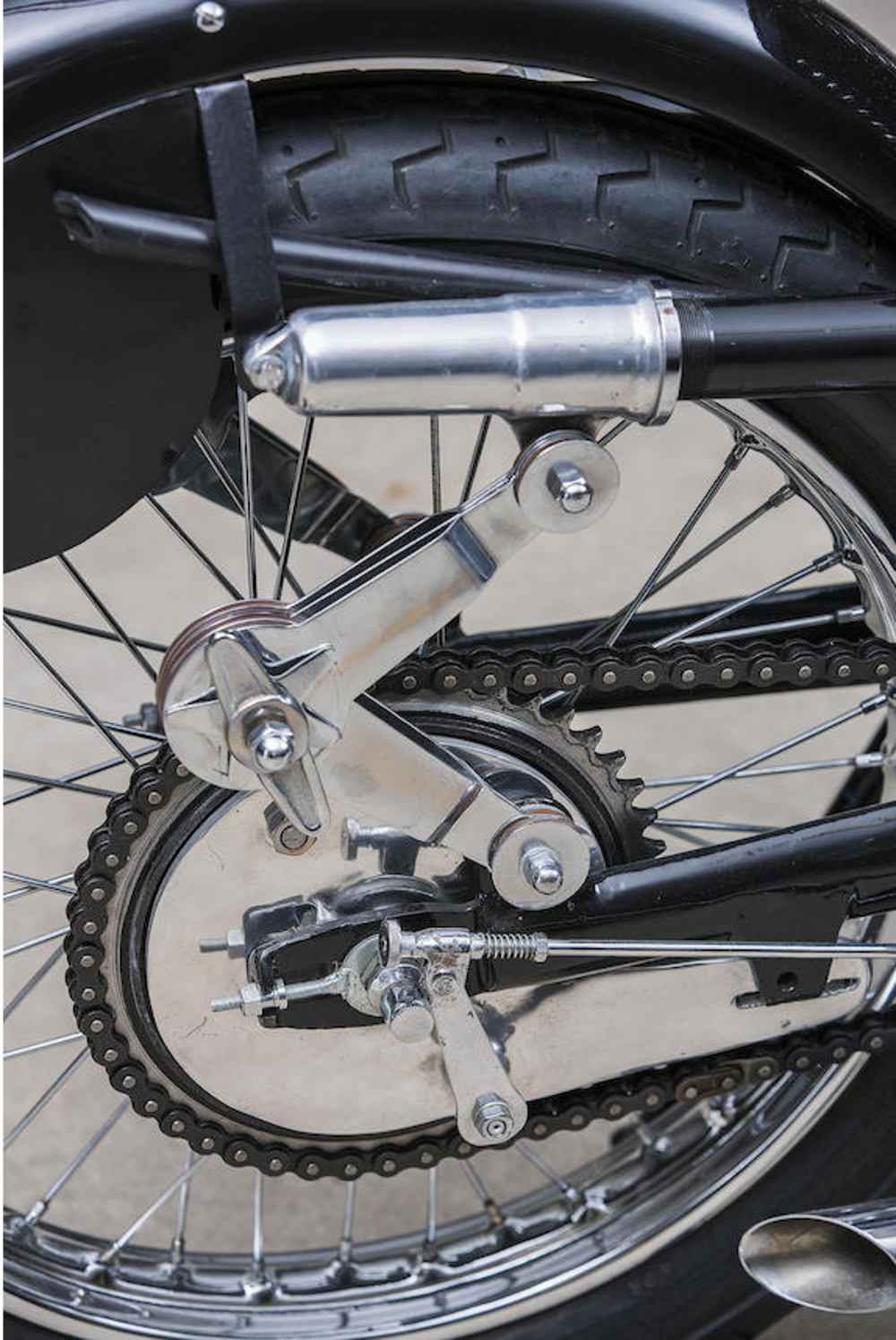 The girder front suspension and horizontally sprung rear suspension produced a bike that had quite specific riding characteristics, it was easier to control and more responsive than one might expect. There is an excellent rider review of one of these bikes on motorcycleclassics.com which you can read if you click here.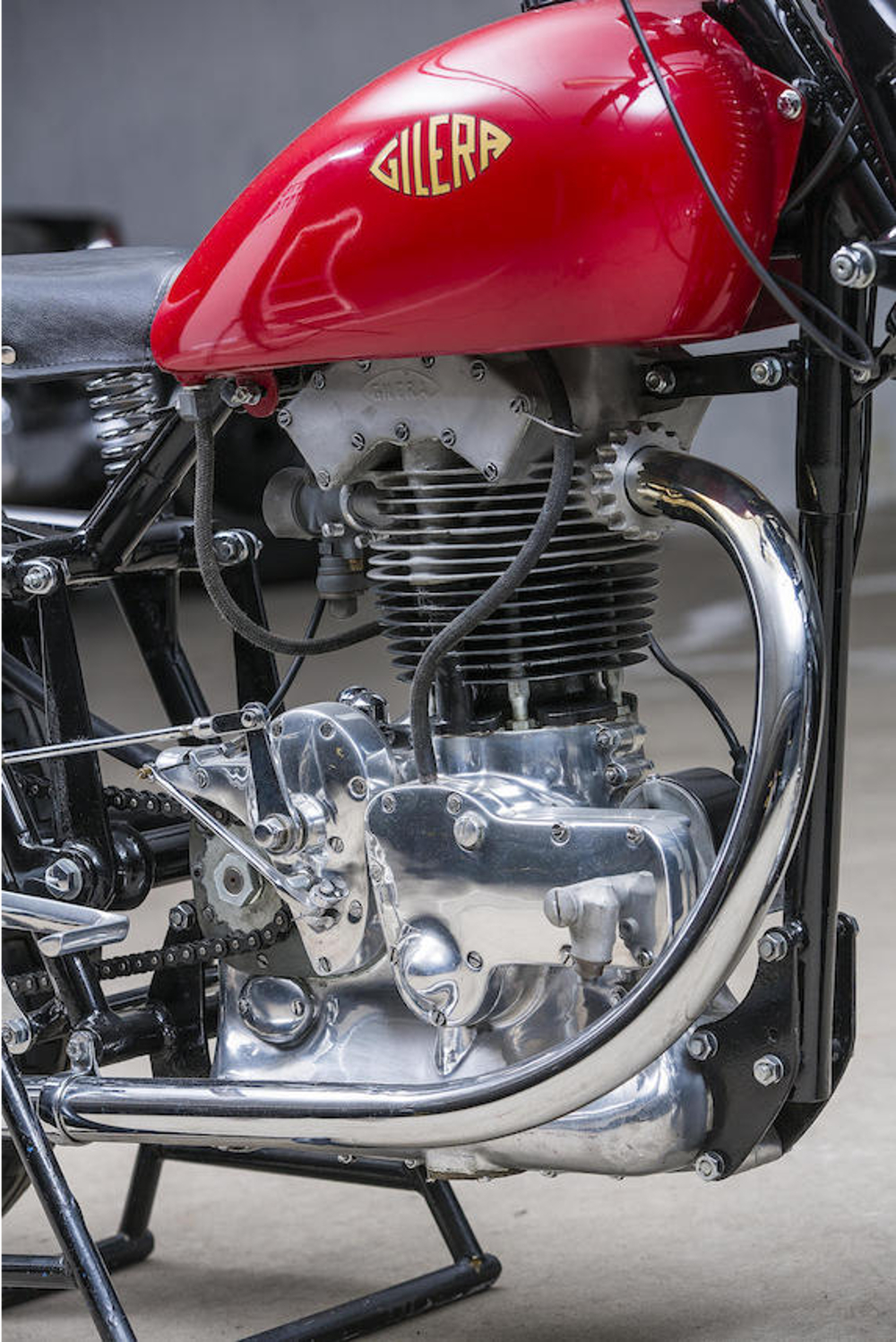 This particular 499cc Gilera Saturno is coming up for auction by Bonhams at their Les Grandes Marques du Monde au Grand Palais to be held in Paris on 4th February 2016. Expected selling price is expected to be in the range €11,000 – €16,000. The bike has matching frame and engine numbers and was restored around the year 2000 by Oliver Mayer.
You will find the Bonhams auction page for this bike if you click here.
This is a bike that combines the uniqueness of Giuseppe Salmaggi's design, including the quite different suspension, and a character all its own. These Gilera are by all accounts a delight to ride, a bike that gives the nicest surprises to someone who really desires to get the best out of it.
We hope it goes to someone who will desire to ride it and personally discover all that this bike can give.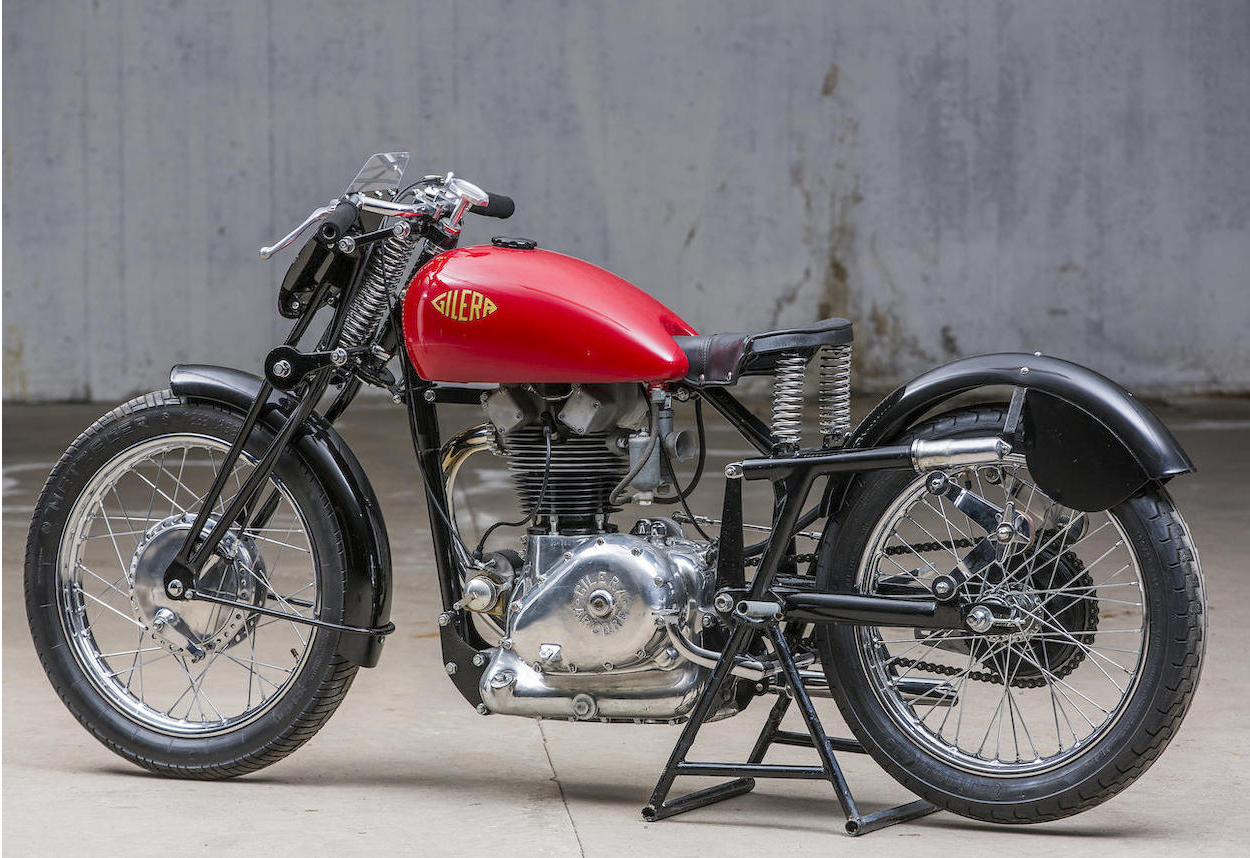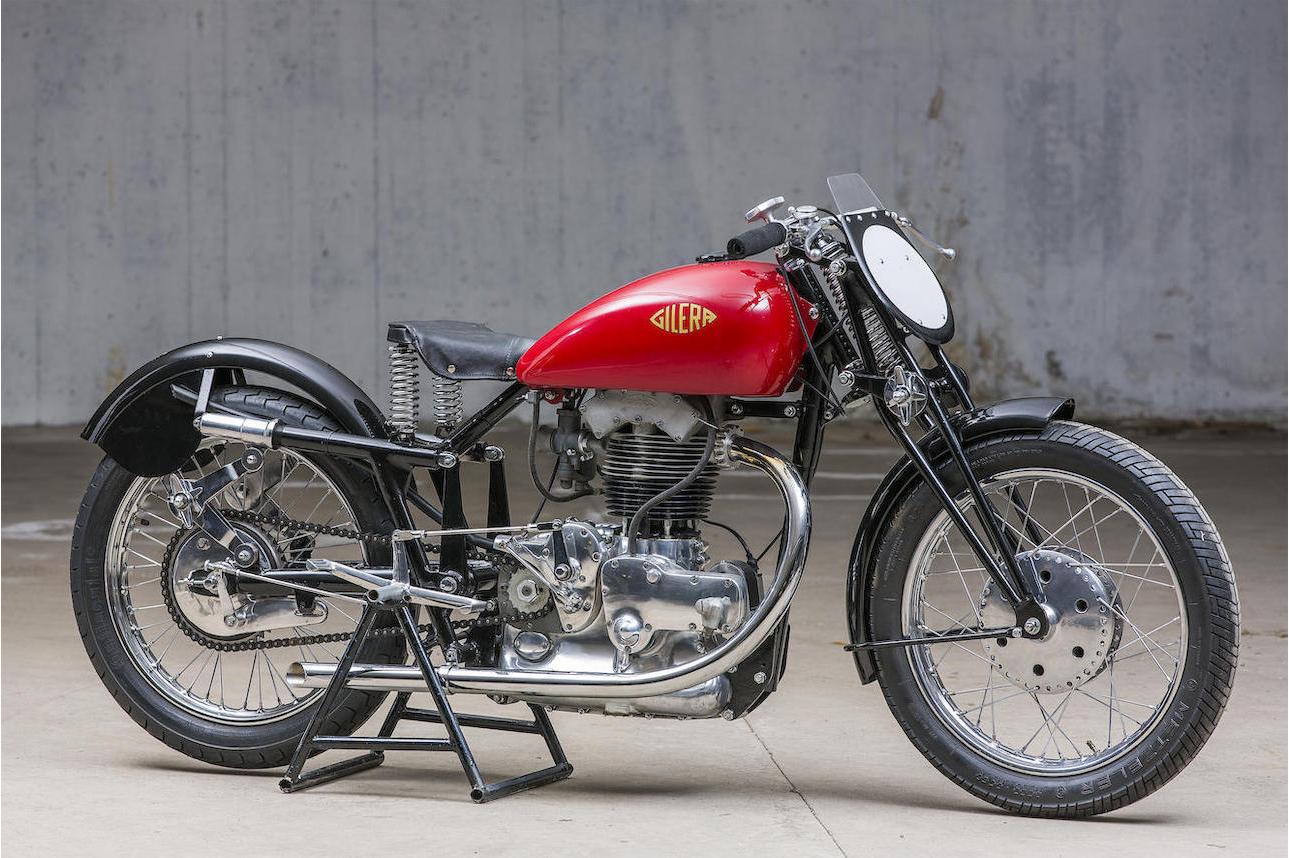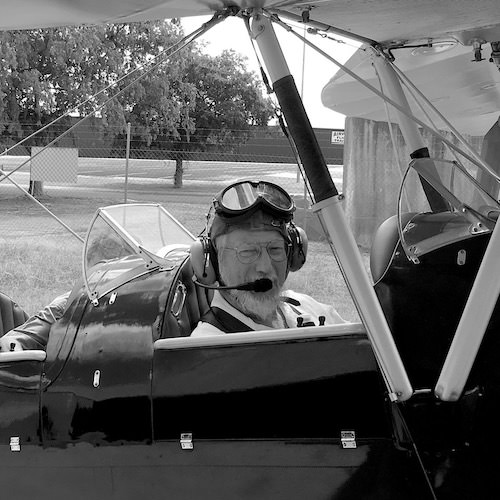 Jon Branch is the founder and senior editor of Revivaler and has written a significant number of articles for various publications including official Buying Guides for eBay, classic car articles for Hagerty, magazine articles for both the Australian Shooters Journal and the Australian Shooter, and he's a long time contributor to Silodrome.
Jon has done radio, television, magazine and newspaper interviews on various issues, and has traveled extensively, having lived in Britain, Australia, China and Hong Kong. His travels have taken him to Indonesia, Israel, Italy, Japan and a number of other countries. He has studied the Japanese sword arts and has a long history of involvement in the shooting sports, which has included authoring submissions to government on various firearms related issues and assisting in the design and establishment of shooting ranges.