When the group of Liverpool lads who called themselves "The Beatles" discovered that their little ditties like "Love, Love Me Do" and "I Wanna Hold Your Hand" caused young ladies to explode in fits of screaming and were also causing sizeable sums of money to explode into their bank accounts then John, Paul, George and Ringo went out and bought themselves nice cars. John Lennon went out and bought a Ferrari 330GT 2+2 just two hours after he'd passed his driving test. Paul McCartney bought a 1964 Aston Martin DB6 which he had custom fitted with a Phillips record player. George Harrison was the petrol-head of the group having started out with a 1955 Ford Anglia, a car that's close to my heart as a Ford Anglia was the first car I ever got to drive. In the sixties he had a psychedelic Mini Cooper S and later a Jaguar XKE "E-type" which he unfortunately crashed. Last but by no means least we get to Ringo, the drummer, who exhibited taste and a penchant for the exotic good life by purchasing a 1964 Facel Vega (which you will find if you click here), the model that superseded the 1961 Facel Vega HK 500 Coupé we are featuring in this post, which was not owned by anybody famous, but which is a stunning motor car in its own right.
Facel Vega HK 500's were owned by a number of famous people however including British grand prix driver Stirling Moss, actors Danny Kaye and Tony Curtis, Dean Martin, Fred Astaire and Debbie Reynolds, and singer Frank Sinatra. There's even a link to Sir Winston Churchill and his wife Lady Spencer Churchill whose youngest daughter Mary married a gentleman named Arthur Christopher John Soames and they owned one.
Nowadays few people have heard of the Facel Vega and back in the early sixties it was not a well known brand either. Facel Vega were on show at the London Earls Court Motor Show in the fifties and sixties which is where I first saw them and pretty much fell in love with them; but I don't know how Ringo Starr came to know about them. Whether he saw them at Earls Court, fell in love with them, and whipped out his amply stocked cheque book, or whether he was something of a car enthusiast and, once he had money, he knew straight away what car he was going to get.
My first memory of a Facel Vega at the London Motor Show was the dashboard. A wonderful expanse of walnut peppered with the nicest quality instrumentation one could ask for.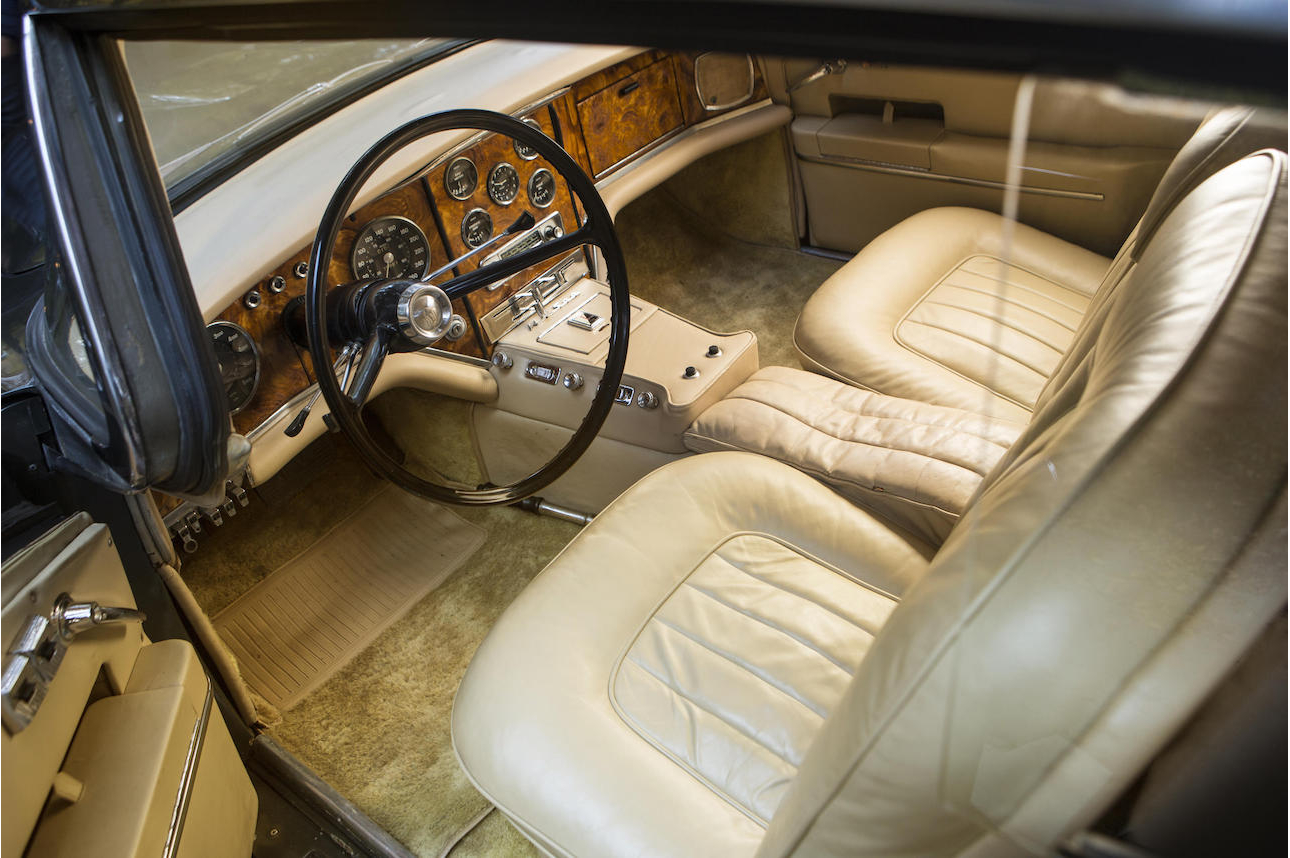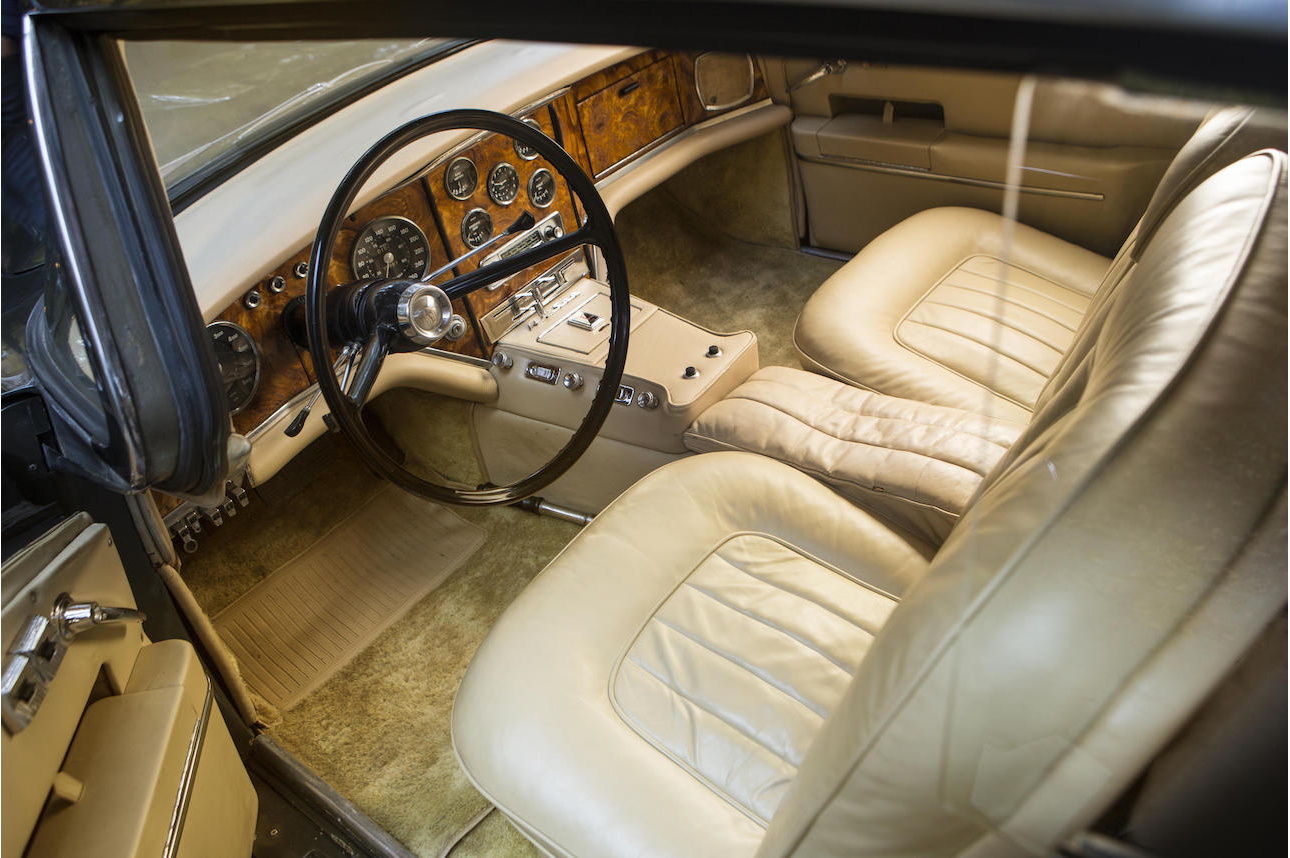 It was the interior of the Facel Vega HK 500 that, I think, sold the car. The effect of the big walnut dashboard with leather and chrome fittings spelled out L-U-X-U-R-Y in big friendly letters. Then one popped one's head under the bonnet (hood for our US readers) and took in that big Chrysler V8 which spelled out P-O-W-E-R and, if I'd been in possession of a well stocked cheque book I'd have been reaching for it at that point.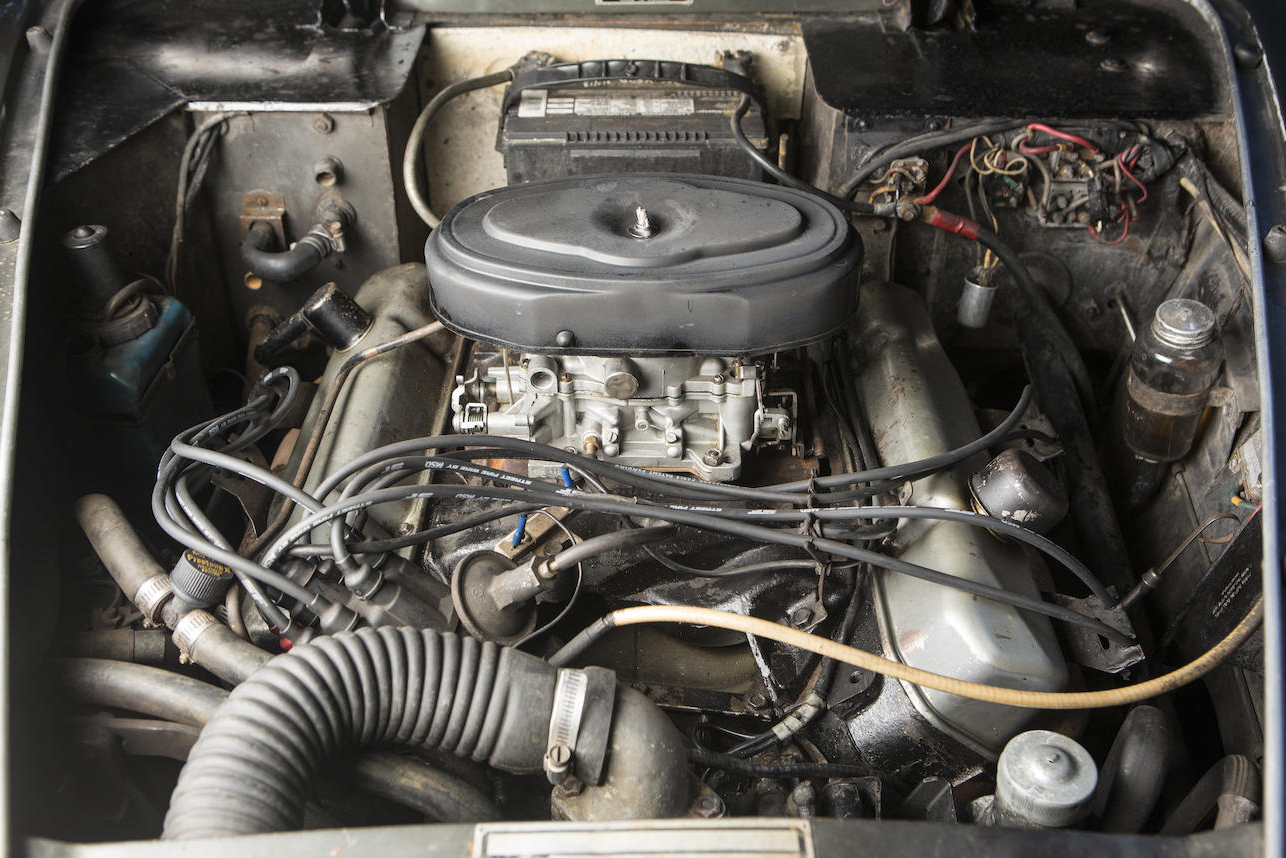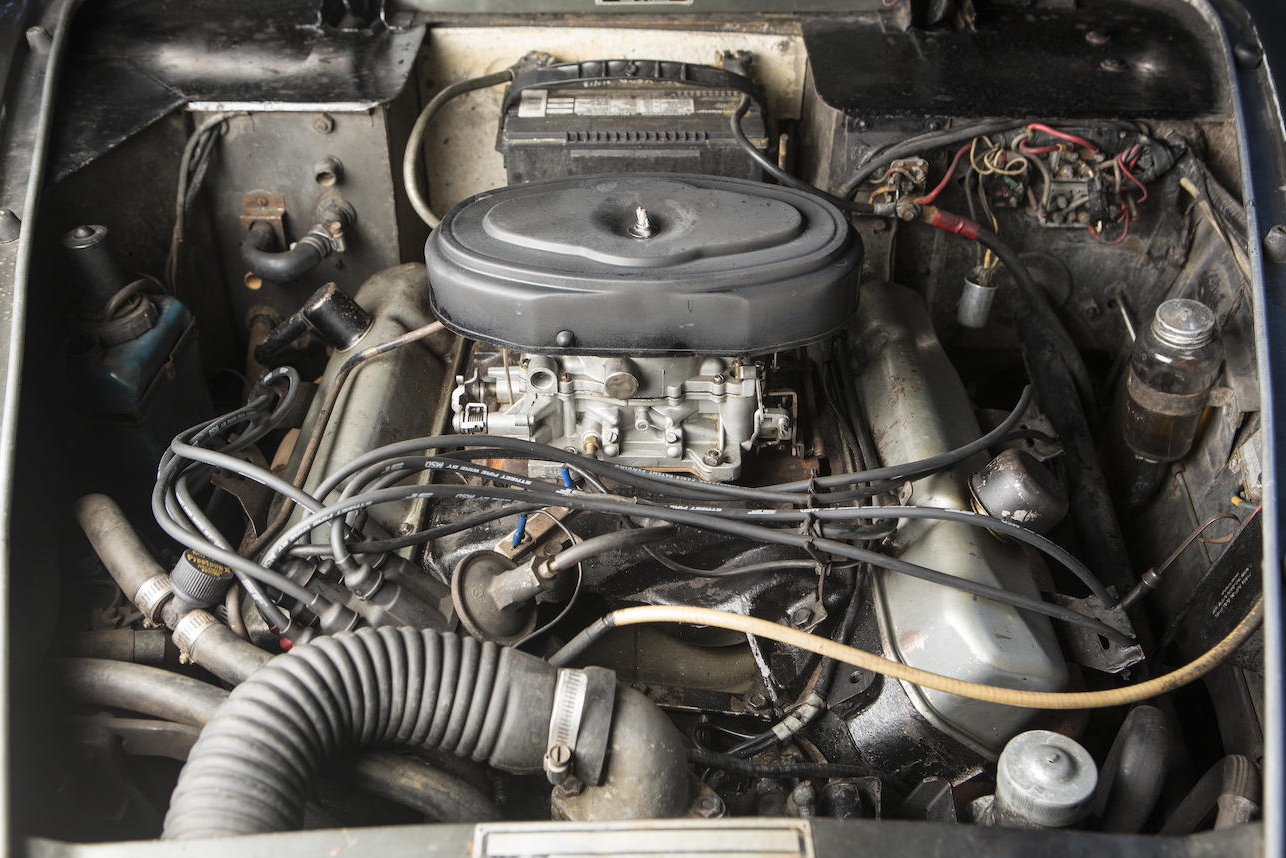 It is curious that in those austerity marked days following the Second World War that a French businessman named Jean Daninos decided that there was a market for a fast luxury car built on conventional and dependable technology. Luxury cars, such as those from Rolls Royce and Bentley, used expensive proprietary engines and transmissions and fast cars, such as Ferraris and Maseratis used their own specialist and difficult to maintain engines and transmissions also. But Jean Daninos and his designer Jacques Brasseur could see that one could create a wonderful luxury car with an ordinary American engine, transmission and suspension. By 1961 the Facel Vega HK 500 was available with a 6.28litre (383 cu in) Chrysler V8 mated to a TorqueFlite automatic transmission which was operated by push buttons on the dashboard in the same way as we find on Chrysler cars of the period such as the Dodge Phoenix.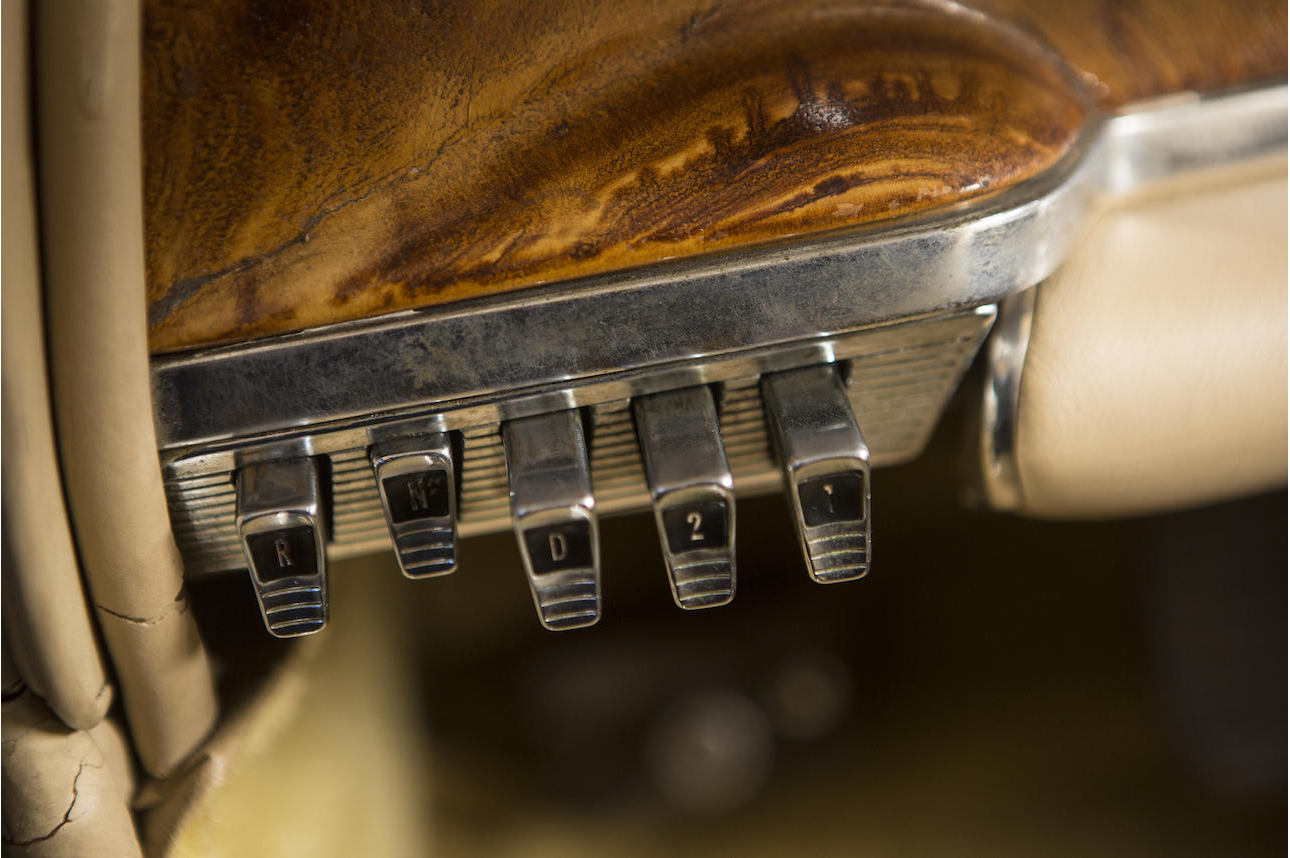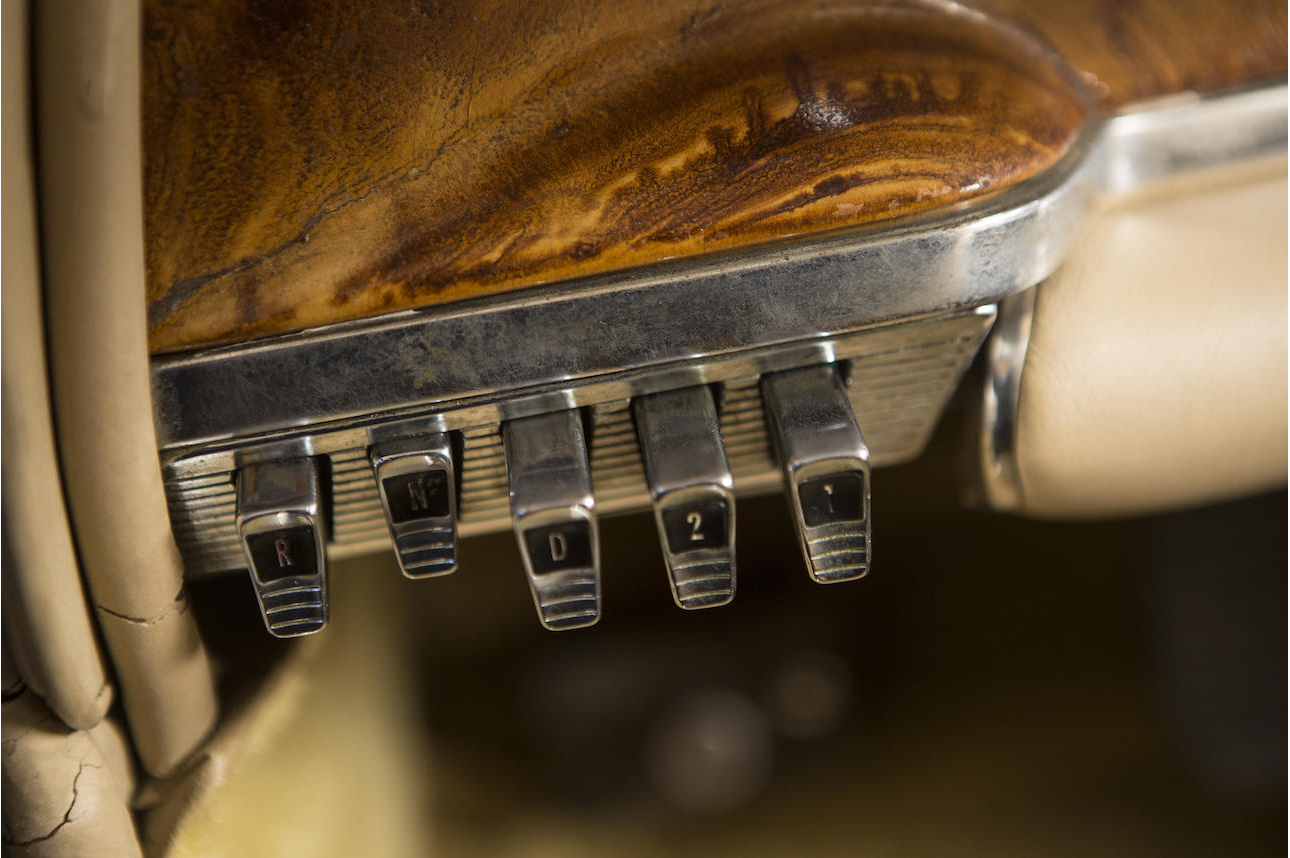 The Facel Vega HK 500 was made with a tubular steel chassis frame and aluminium body with typical US double wishbones suspension at the front and a live rear axle with leaf springs at the rear. The end result was a powerful luxury car that could be maintained and repaired as inexpensively as a Chrysler or Dodge. These cars had simple and solid US mechanicals that ensured your luxury car worked and that it worked reliably. In fact if you wanted to get your hands dirty you could easily fix it yourself (Those were the days!)
Most Facel Vegas were made as two door pillarless coupés and tipped the scales around 1.8 metric tonnes (approximately 3,968 lb) on up. The car we are featuring is listed as having a kerb weight of 2.1 metric tonnes. There were a very few other styles made including convertibles and a pillarless four door such as the one owned by Hollywood actress Ava Gardner. (You can find our post on Ava Gardner's Facel Vega if you click here).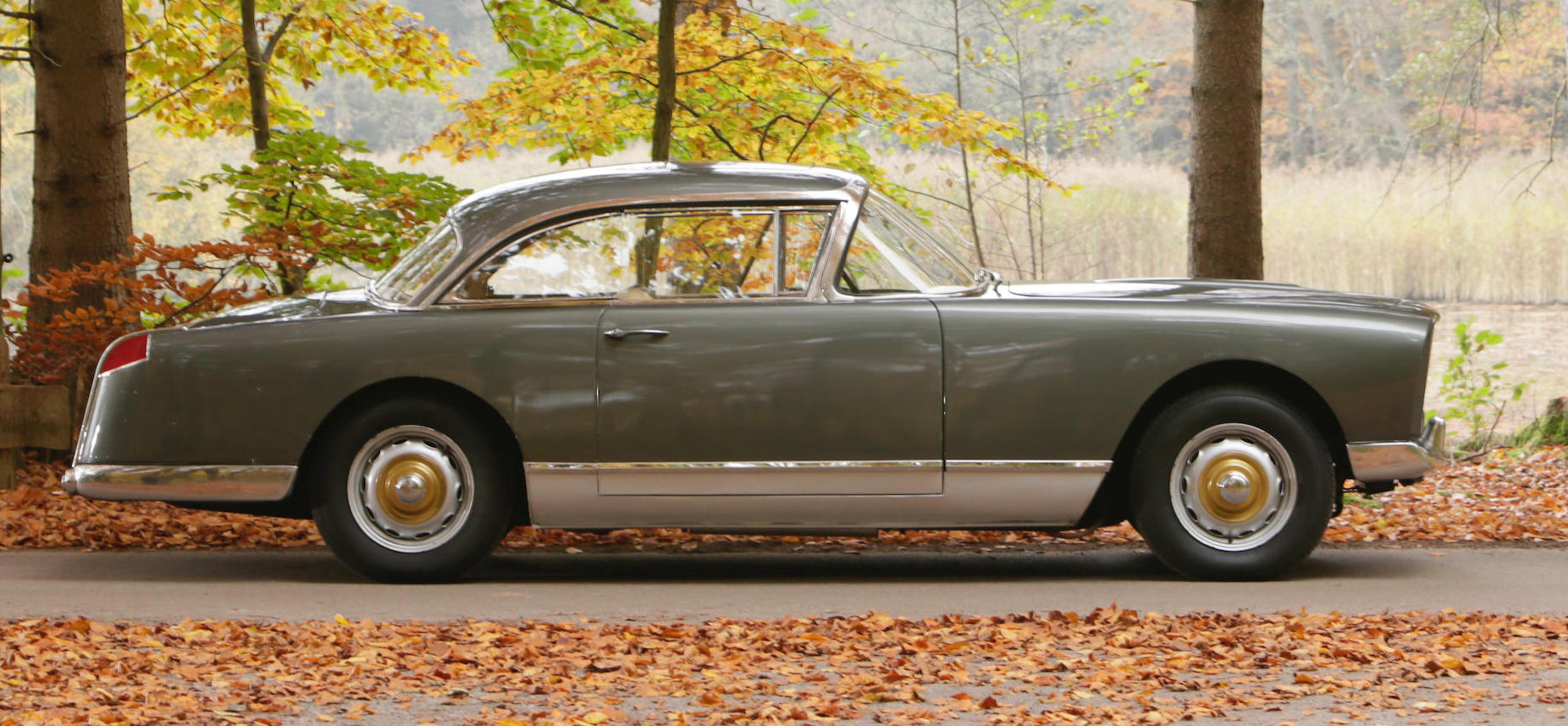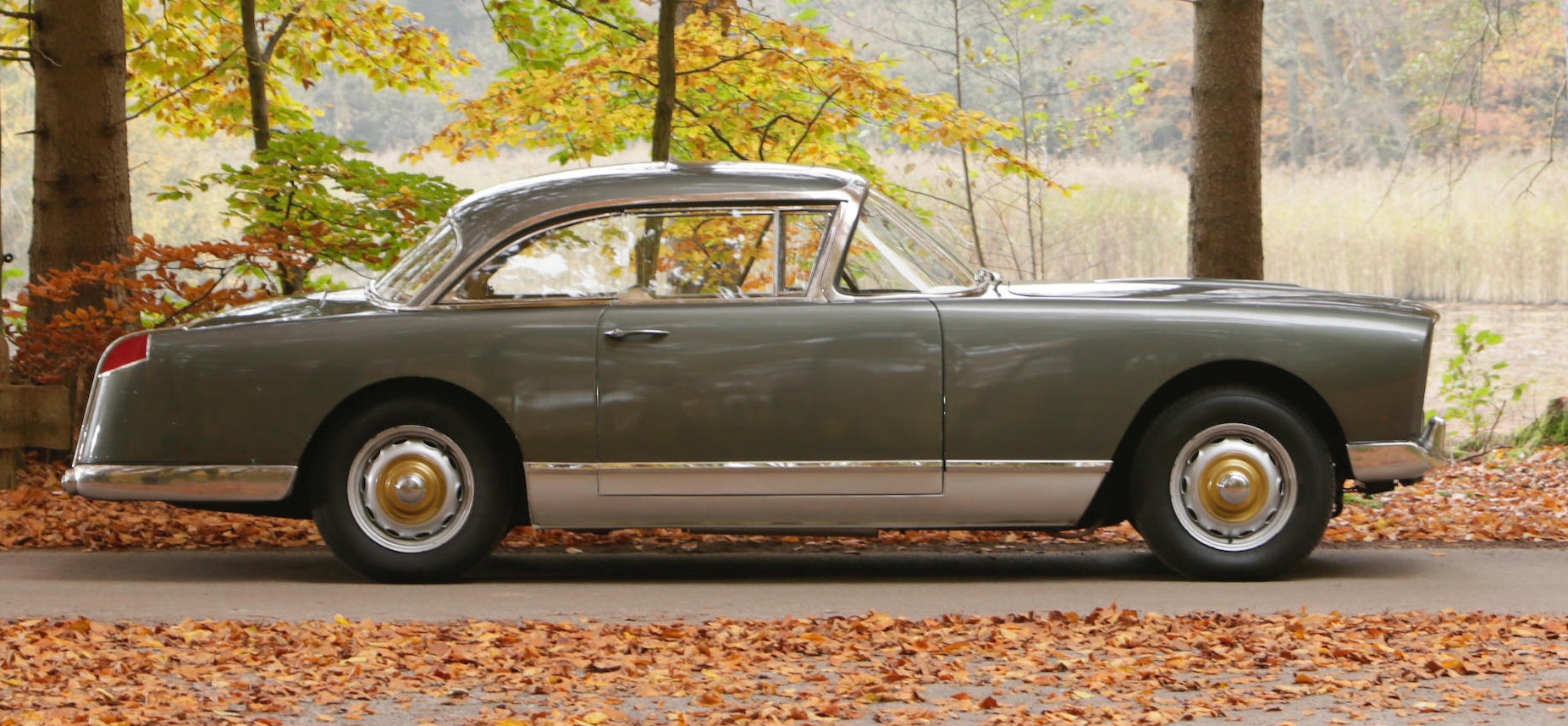 The 1961 Facel Vega HK 500 Coupé we have featured in this post is one of the desirable items coming up for auction by Bonhams at their Les Grandes Marques du Monde au Grand Palais auction to be held on 4th February 2016 in Paris.
You will find the Bonhams auction page for this car if you click here.
This represents an opportunity to own one of the truly iconic European cars of the post war era; a car that represents that creative period of history and a car that serves as a reminder of the people who made that time so special.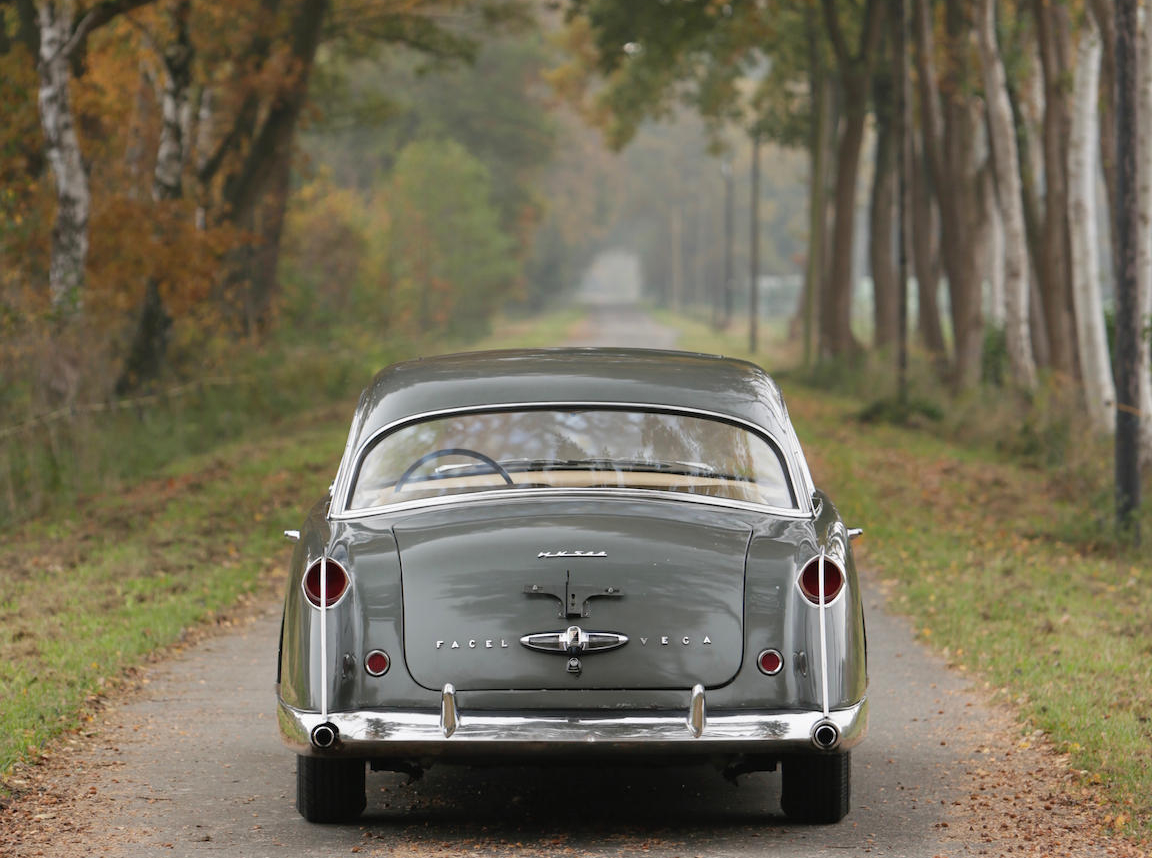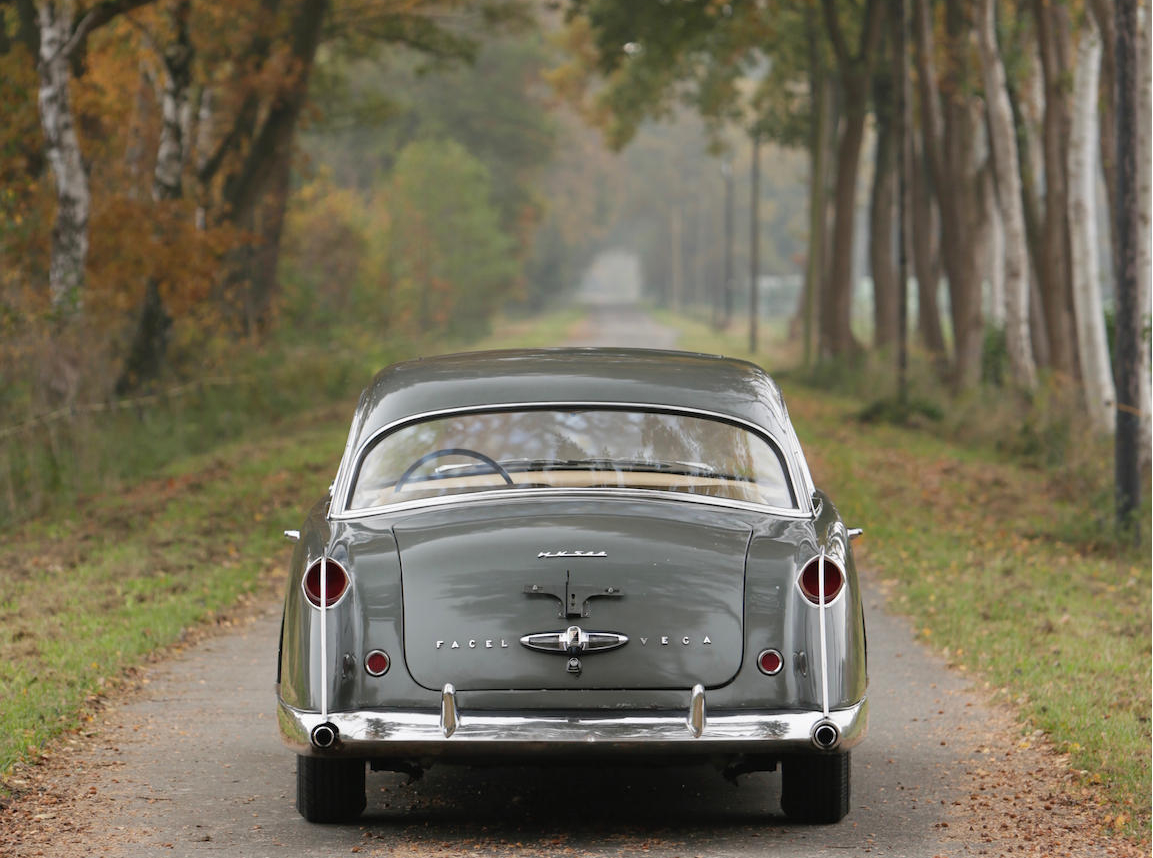 For those of us whose cheque books are not quite adequately stocked enough to bid on this Facel Vega HK 500there are some less expensive options.
You will find the book "Facel Vega Limited Edition Extra" by R.M. Clarke on Amazon if you click here.
For those who read French you can find the creator of the Facel Vega Jean Daninos' book "Facel Vega: Excellence, HK500, Facellia (Grand tourisme)" on Amazon if you click here.
And there is a model of a Facel Vega II similar to the one Ringo Starr owned on Amazon if you click here.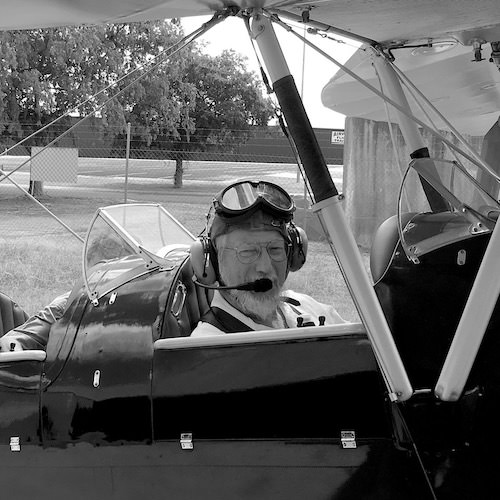 Jon Branch is the founder and senior editor of Revivaler and has written a significant number of articles for various publications including official Buying Guides for eBay, classic car articles for Hagerty, magazine articles for both the Australian Shooters Journal and the Australian Shooter, and he's a long time contributor to Silodrome.
Jon has done radio, television, magazine and newspaper interviews on various issues, and has traveled extensively, having lived in Britain, Australia, China and Hong Kong. His travels have taken him to Indonesia, Israel, Italy, Japan and a number of other countries. He has studied the Japanese sword arts and has a long history of involvement in the shooting sports, which has included authoring submissions to government on various firearms related issues and assisting in the design and establishment of shooting ranges.