Despite their name The Black Douglas Motorcycle Company are not Scottish, nor even English, they are in fact Italian and based in the heart of Italian fashion, Milan. Recognizing that there are many motorcycle enthusiasts who would much prefer to ride a vintage style motorcycle but neither want the problems associated with keeping a genuine vintage motorcycle running (such as parts being unobtainable) nor the sometimes exorbitant purchase price. Vintage motorcycle enthusiasts who want to be able to enjoy riding their bike and not just have it gathering dust in a climate controlled environment. Vintage motorcycle enthusiasts who may also like to park their bike in their living room as an automotive art piece without having it drip oil on the polished floorboards.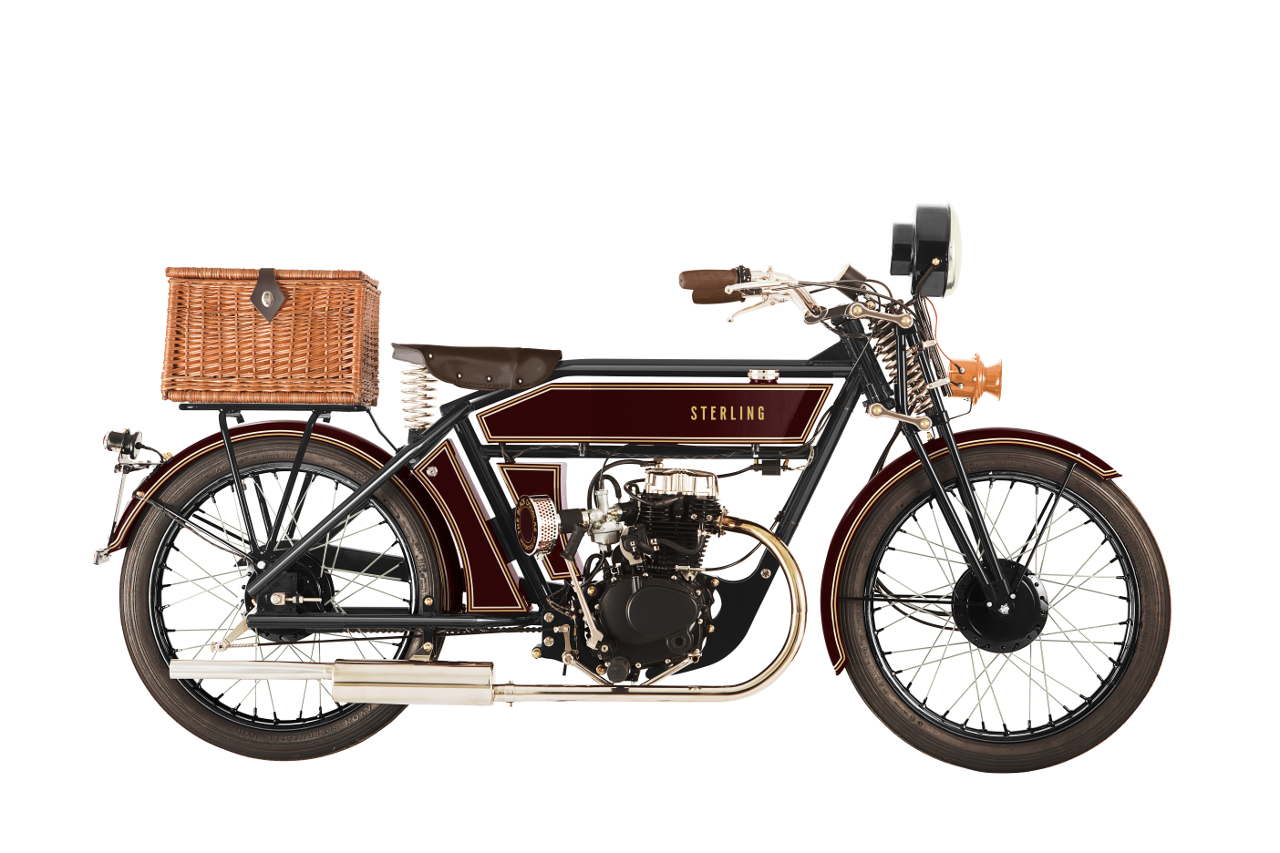 Fabio Cardoni is the head of The Black Douglas Motorcycle Company and we can sum up his feelings on the motorcycles he creates by his saying "Steel is more beautiful than plastic, and simplicity is more appealing than complexity,". The Sterling motorcycle achieves this through a subtle blending of 1920's technology with a bit of strategically used twenty-first century technology. The bike's frame is pure steel, but the girder forks are made of milled solid anti-corrosion 7075 "Ergal" aluminum alloy that has been pressure-formed into high tensile strength cylinders. The engine is a single cylinder from Honda in either 125cc producing 12.75hp or 230cc capacity sending 14.3hp to the rear wheel. Front and back wheels are 21″ diameter. The Black Douglas does not chrome plate anything on the Sterling bikes but instead uses period correct nickel plating which produces a distinctive warm nickel effect. The saddle and grips are of Italian leather. There is no plastic used on these bikes except for the very small amounts needed in the wiring circuits for insulation. The wiring is cotton wrapped to keep the look twenties authentic.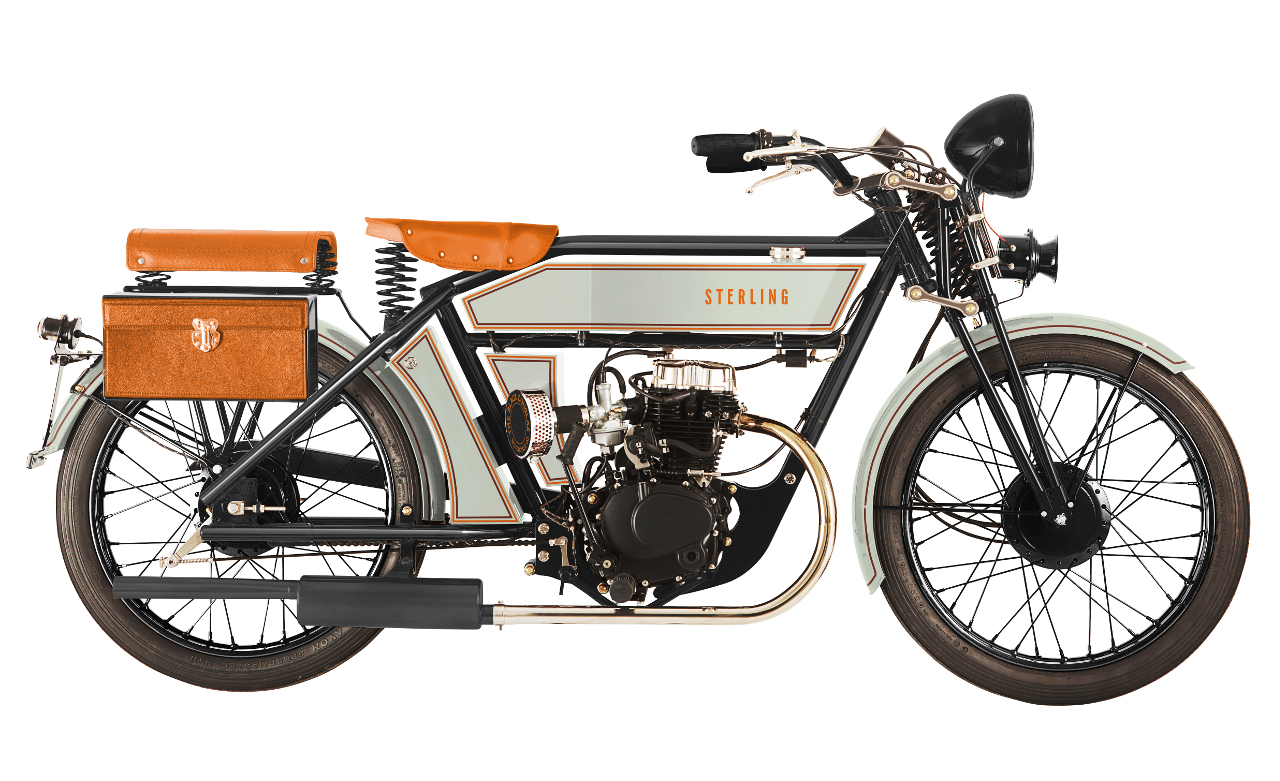 The frame and forks of the Sterling are powder coated for excellent corrosion protection and durability, and so they look wonderful. The fuel tank is made of aluminum and magnesium plates and has a capacity of 2¼ US gallons (8.5 liters) giving the bike a range of about 150miles (250km).  Inside the fuel tank are two compartments, one for the fuel and the other for the electrical system components. Plans are afoot to create a 350cc premium engine for the motorcycles but the current 230cc single can propel the bike up to 115km/hr which is enough to keep up with the traffic most anywhere you are likely to ride. The exhaust system is stainless steel. The headlight is a "herring can" style but is a modern unit that meets modern regulations and provides a good safe light for night riding.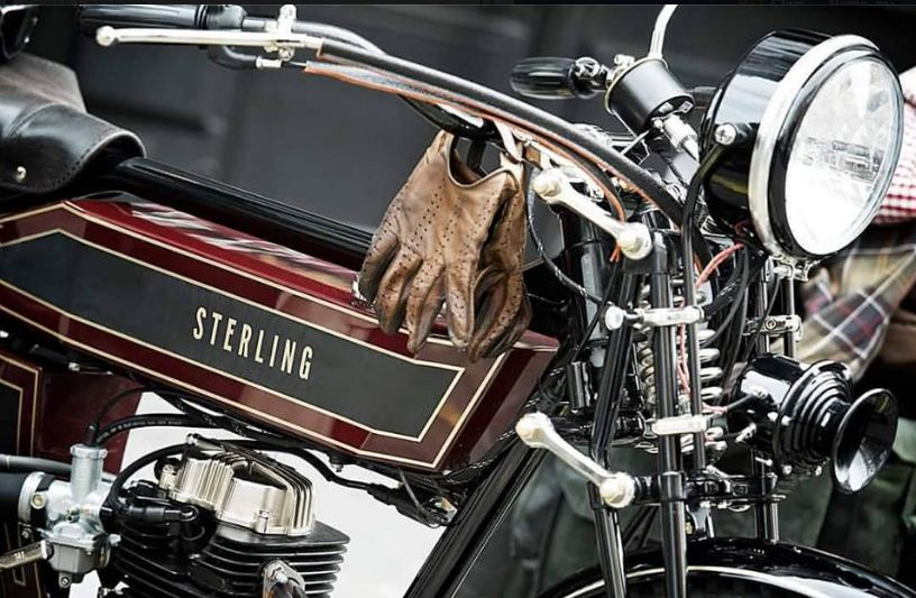 The Sterling motorcycle tips the scales at around 220lb (100kg) which makes it a lightweight machine and suitable for both inexperienced as well as experienced riders. Back in the twenties people were still getting used to these "new fangled" machines and so they were built so that they were easy for novices to ride. The Sterling is faithful to that and has been kept lightweight, lively, and fun to ride even for a beginner.
The Sterling has been made available in both kit form and as a fully complete motorcycle. Last time we checked the price of the kit was around five thousand or so US dollars with the complete bike being about double that.
Fabio Cardoni has plans that extend beyond the Sterling however. Vintage motorcycle enthusiasts will love the Sterling, but many of us harbor in our hearts the desire for a Brough Superior. We are not alone as Fabio Cardoni has exactly that aspiration as well. So he has plans to bring into existence a bike that Lawrence of Arabia would love, it is to be called the "Solace" and it looks like a forties V twin cross between a Brough and a Harley. There is also a scrambler version of this bike which is to be called the "Sunday Morning" and will be a bike that Steve McQueen would have very much enjoyed.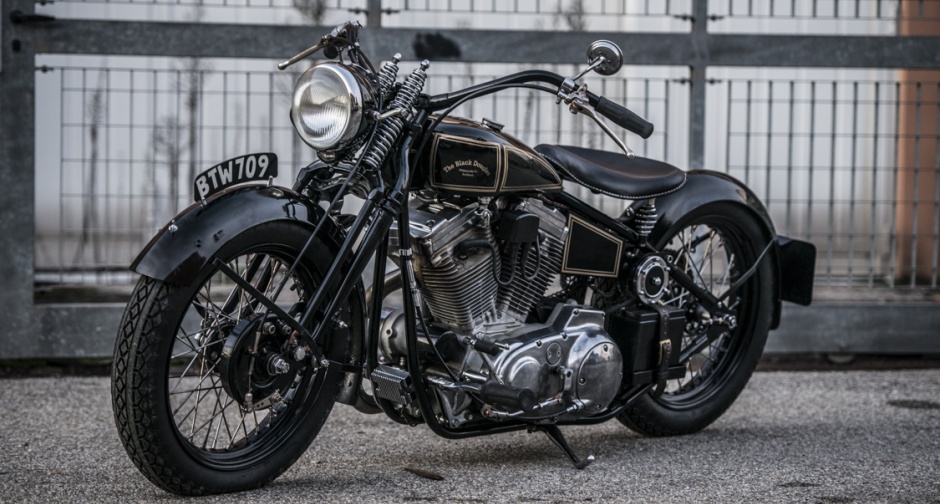 The Black Douglas "Solace" and "Sunday Morning" are to be powered by a Harley-Davidson "Sportster" engine.
The best place to find out about The Black Douglas Motorcycle Company is their website which you will find if you click here.
Below is a video from The Black Douglas Motorcycle Company just to whet your appetite for these classic motorcycles.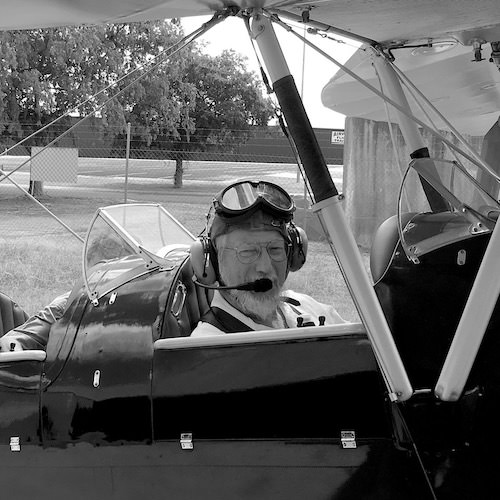 Jon Branch is the founder and senior editor of Revivaler and has written a significant number of articles for various publications including official Buying Guides for eBay, classic car articles for Hagerty, magazine articles for both the Australian Shooters Journal and the Australian Shooter, and he's a long time contributor to Silodrome.
Jon has done radio, television, magazine and newspaper interviews on various issues, and has traveled extensively, having lived in Britain, Australia, China and Hong Kong. His travels have taken him to Indonesia, Israel, Italy, Japan and a number of other countries. He has studied the Japanese sword arts and has a long history of involvement in the shooting sports, which has included authoring submissions to government on various firearms related issues and assisting in the design and establishment of shooting ranges.