Paul Mauser's 1898 bolt action rifle design is legendary and has survived and prospered in sporting rifles around the world. It is still regarded as the best bolt action ever created for a dangerous game rifle. His C96 self loading pistol known as the Broomhandle is similarly well respected and was Winston Churchill's favorite handgun. Paul Mauser's efforts at creating a semi-automatic rifle were not so successful however.

Military authorities seem to have been somewhat conflicted about the issue of semi-automatic weapons to the majority of soldiers back prior to the First World War. There was a worry about soldiers using up too much ammunition which would be expensive and cause problems of supply. The early models of the British Lee Enfield rifle for example were fitted with a magazine cut off so that soldiers would be encouraged to single load and fire aimed shots one at a time keeping that whopping ten shot magazine in reserve for use in emergencies. Yet military authorities were looking at prototype self loading rifle designs and considering issuing them to soldiers instead of repeating bolt actions. With interest from the German armed forces Paul Mauser was busy working on designs for a self loading rifle as early as 1897 and he had created his first design in 1898, the same year as his final refinement of his bolt action repeating rifle.

It was whilst working on his early prototype self-loading rifles that Paul Mauser lost an eye when a rifle proved able to fire before it had locked into battery. Paul Mauser continued nonetheless looking for a design that would work reliably and as we come into the years immediately preceding the outbreak of the first world war he moved over to working on a design based on the automatic pistol he created to replace the C96, this was the Mauser C/06-08. The Mauser C/06-08 pistol used a delayed blowback operation and its general layout included the magazine in front of the trigger guard but it was striker fired unlike the hammer firing mechanism of the C96. Being striker fired it was a better starting point for a self-loading rifle design.

The delayed blowback design for the 1913 patent used two locking flaps (or arms) that were moved from lock to unlock by angled grooves in a steel plate. This action delayed the steel plate from unlocking the breech block locking arms until the pressures in the chamber had fallen to a safe level.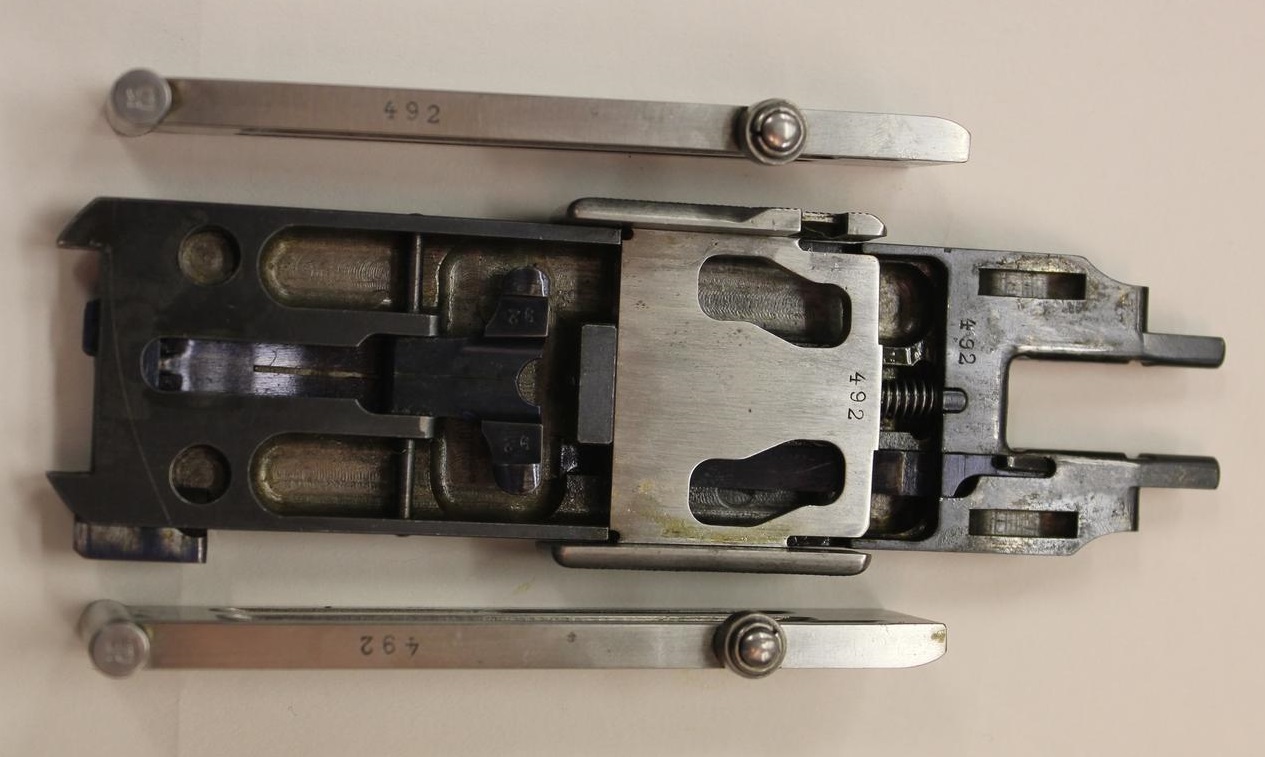 The 7.92x57mm German service cartridge was similar in power to the American 30/06 running at pressures that peak around 50,000psi so this delayed blow-back mechanism needed to be substantial, and able to keep the action locked until the bullet had traveled up the barrel and pressures had dropped to a safe level. Once released however the breech block traveled rearwards to its stop transferring its full recoil force into the shooter's shoulder. Semi-automatic rifle actions are supposed to reduce felt recoil but this one didn't. The angle of the butt stock also tends to accentuate felt recoil with this rifle, had it been straighter it would have tended to absorb the recoil force better.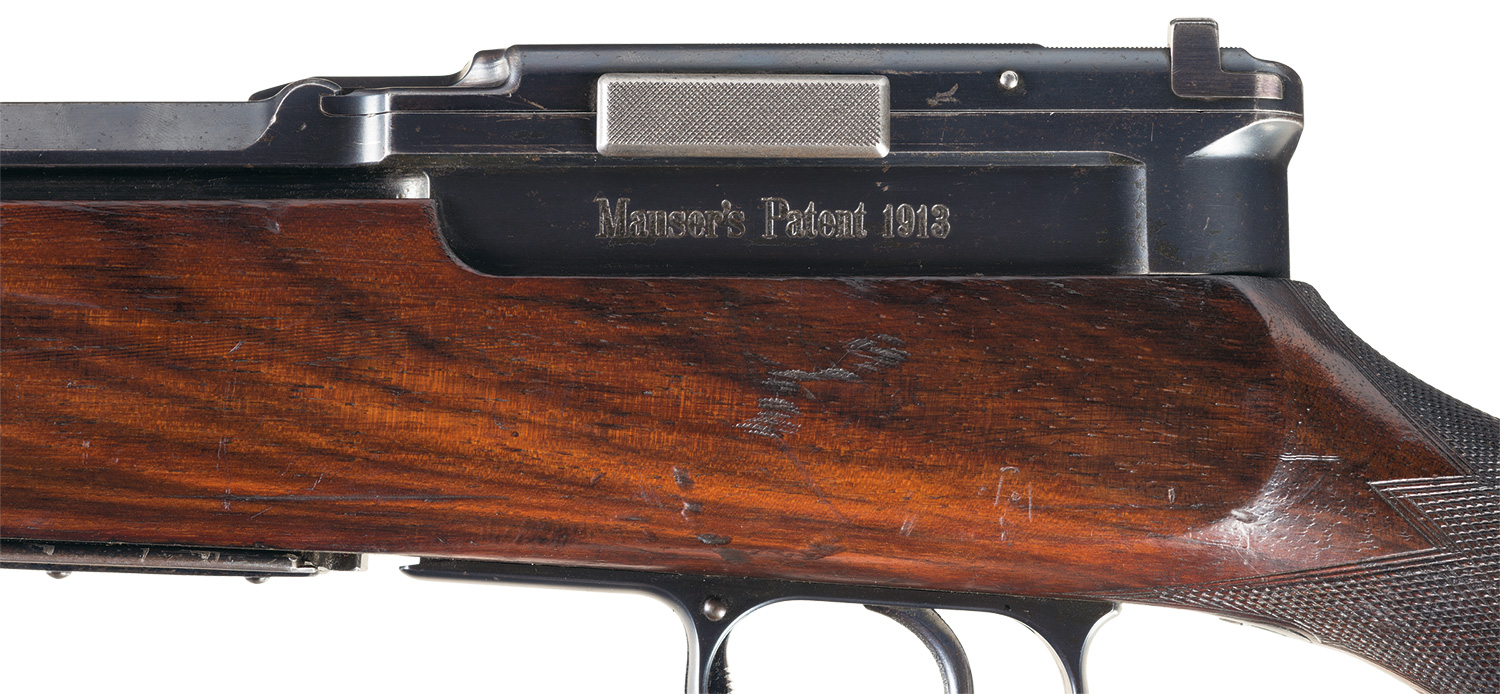 The downfall of this fascinating self-loading rifle as a military rifle was twofold. First the mechanism was complicated to manufacture and this made it expensive. It was about three times the price of its nearest competitor the Mondragon self loading rifle although the Mauser was capable of vastly superior accuracy. The second downfall of the action was that it was susceptible to dirt causing malfunctions. It proved to be completely unsuitable for the rigors of trench warfare and was rejected by the army. This is a shame because if German troops had been issued with this rifle instead of the Mauser 98 it could have had the benefit of dramatically shortening the war by making the Allied victory much easier to accomplish. A self-loading rifle that keeps jamming is no match for a bolt action rifle that doesn't. The only German services that adopted the Mauser self loading rifle of the 1913 patent were the German Flying Corps who adopted it in 1915 and called it the "Fliegerkarabine 15", and the German Balloon and Zepplin Corps who adopted it in 1916 and called it the "Selbstlader-Karabiner Mauser M 1916".
As issued these rifles came with multiple twenty shot detachable magazines and so when they were working they could send a lot of little lead sleeping pills downrange at your enemy in very short order. So perhaps it was better for the allied side that they were not general issue.
Only about a thousand of the Selbstlader-Karabiner Mauser M 1916 were produced before it was replaced by the Flieger-Selbstlader-Karabiner 15 Mondragon which actually turned out to be hopelessly inaccurate and suffered from much worse reliability. About its only advantage was that it was quite a bit cheaper.

The Mauser 1913 patent self loading rifle in our photographs is coming up for sale by Rock Island Auction in their 9th-11th September 2016 sale.
You will find this fascinating rifle's sales page if you click here.
If you are an avid Mauser collector and you don't have an example of this rifle in your collection then this is your opportunity to acquire an example that is in very nice condition. With its graceful full stock this is a very aesthetic and unusual rifle and looks like it would be a splendid rifle to take on a driven wild boar hunt. The sale rifle is in fact a sporting version of the Mauser Self-loading rifle and is beautifully finished to commercial Mauser standard. This rifle is also not chambered for the standard military 7.92x57mm (8x57mm) but for a 9mm cartridge. The 9mm cartridge is probably the 9x57mm sporting round but this is not certain and would require further investigation.
This rifle is featured by forgottenweapons.com and you will find their very informative video if you click here.
(All pictures courtesy Rock Island Auction Company except where otherwise marked).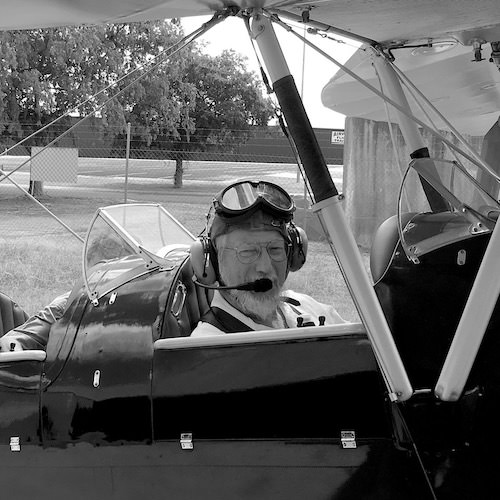 Jon Branch is the founder and senior editor of Revivaler and has written a significant number of articles for various publications including official Buying Guides for eBay, classic car articles for Hagerty, magazine articles for both the Australian Shooters Journal and the Australian Shooter, and he's a long time contributor to Silodrome.
Jon has done radio, television, magazine and newspaper interviews on various issues, and has traveled extensively, having lived in Britain, Australia, China and Hong Kong. His travels have taken him to Indonesia, Israel, Italy, Japan and a number of other countries. He has studied the Japanese sword arts and has a long history of involvement in the shooting sports, which has included authoring submissions to government on various firearms related issues and assisting in the design and establishment of shooting ranges.