The American Jeep started a lot of people thinking after the Second World War and as Germany began to re-build and was permitted to create a military again there was the need for a Jeep like light vehicle for the new military forces. Manufacturers were invited to create a suitable new prototype and Dr Ferdinand Porsche's son Ferry Porsche decided to take up the challenge. Ferry had been the designer of the Porsche 356 and his father had already done the design for the Volkswagen Kubelwagen so the design Ferry and his team created was something like a cross between the Porsche 356 and the Kubelwagen, but with four wheel drive.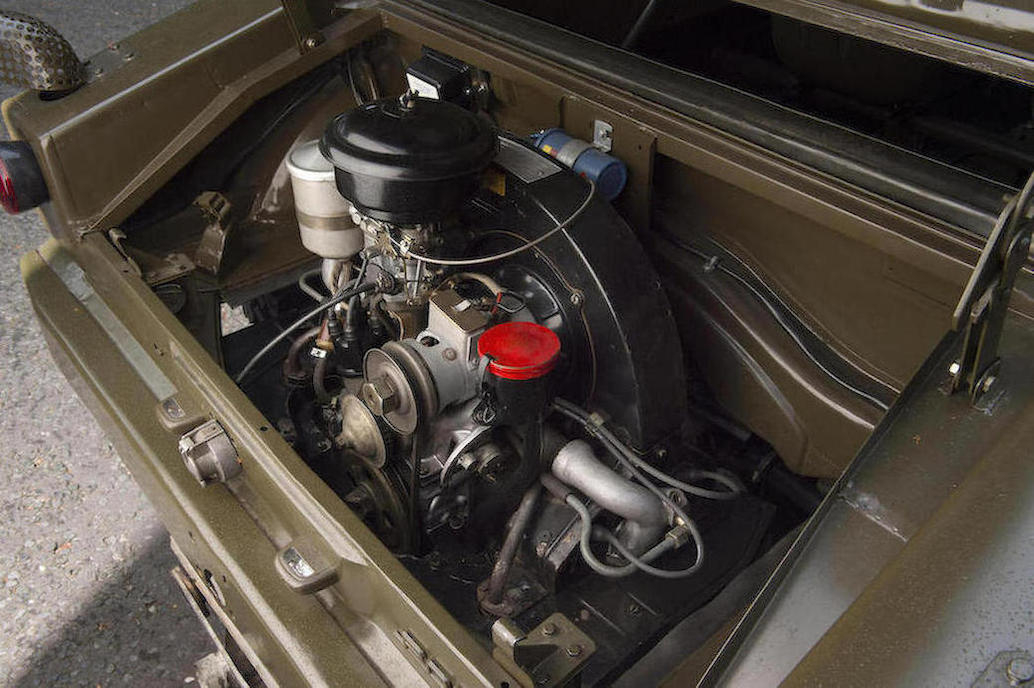 When Porsche decide to do something they have a well earned reputation for doing it right. The Porsche 597 was no exception to this. The design team at Porsche created their prototype having fully thought through what this vehicle needed to be able to do. Their analytical problem solving was thorough and produced a vehicle that was actually amphibious (early models even had a propeller), and capable of climbing a 65% grade.
Unlike the Kubelwagen the Porsche 597 was a true four wheel drive having selectable 2WD/4WD via a lever near the gear lever.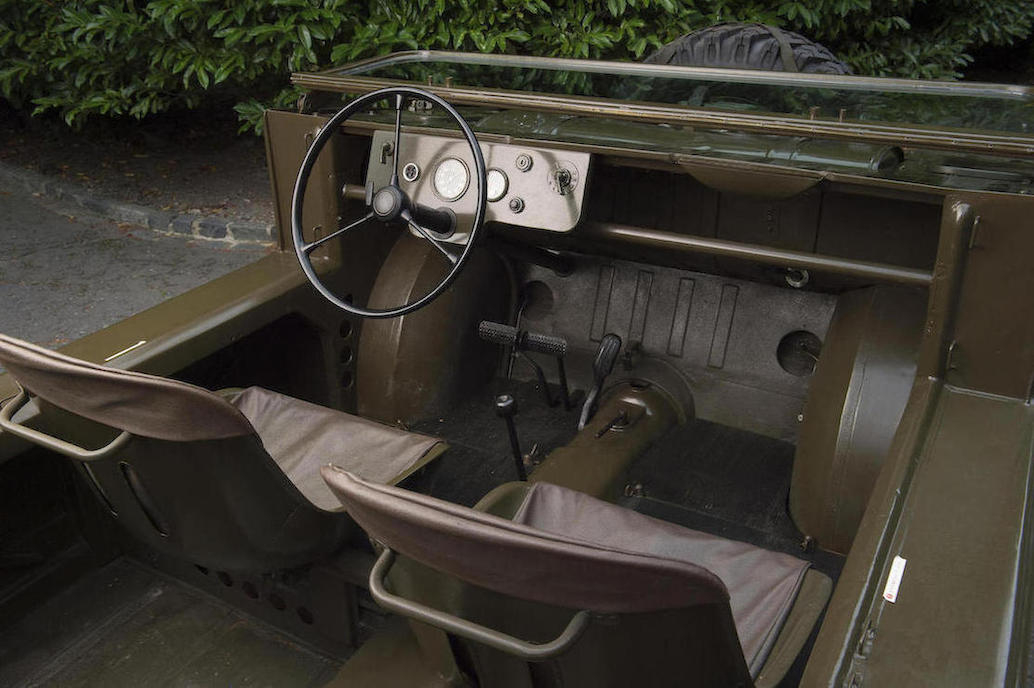 On the road this was a car capable of up to 100km/hr. So if we put all that together we finish up with a go anywhere amphibious vehicle that is capable of keeping up with the traffic on the freeway.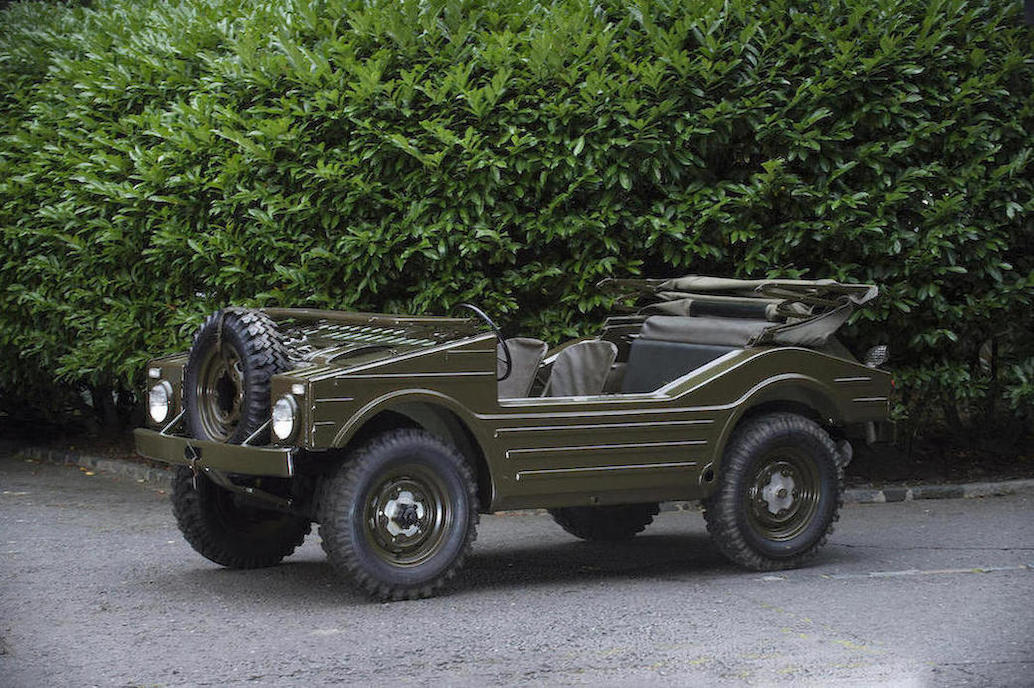 The 1953 prototype Porsche 597's were initially fitted with the 1500cc Porsche 356 engine de-tuned with a compression ratio of 6.5:1 in order to be able to use gasoline of indifferent quality. The limited production 1955-1958 models were upgraded to the 1600cc engine still in a de-tuned state but producing 50hp. This engine was mated to a five speed gearbox with an extra low first gear to obviate the need for a low range transfer case.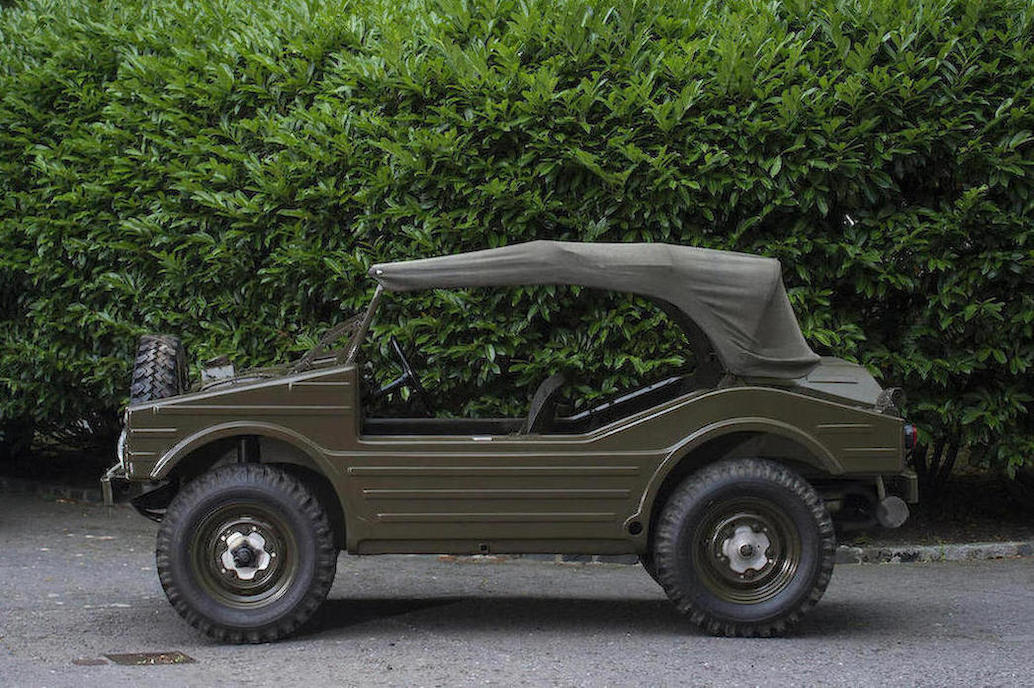 When submitted to the German military for testing the Porsche 597 beat everything that was competing against it in every area except one – price. The 597 was three times the price of its competitors and so despite being such a fantastic 4WD vehicle the 597 was not adopted by the military who went for the cheapest option, the DKW Munga instead.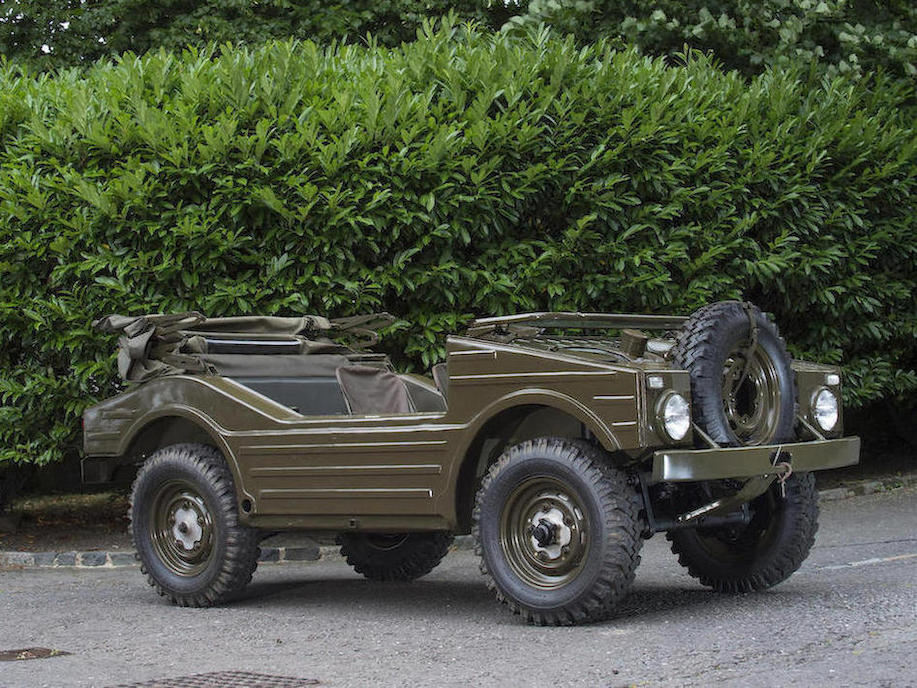 Porsche only built 71 597's during the trial period of 1955-1958. Of these 49 were made for the civilian market and given the model name Jagdwagen which means "hunting car" in the same sense that Jagdgewehr means "hunting rifle". It was one of the best hunting cars ever created. One can even confidently carry one's deer or wild boar carcase on the front hood as the engine is in the back so the front will stay cool and not spoil the meat. It was probably as close to the perfect hunting car as we are likely to ever come across.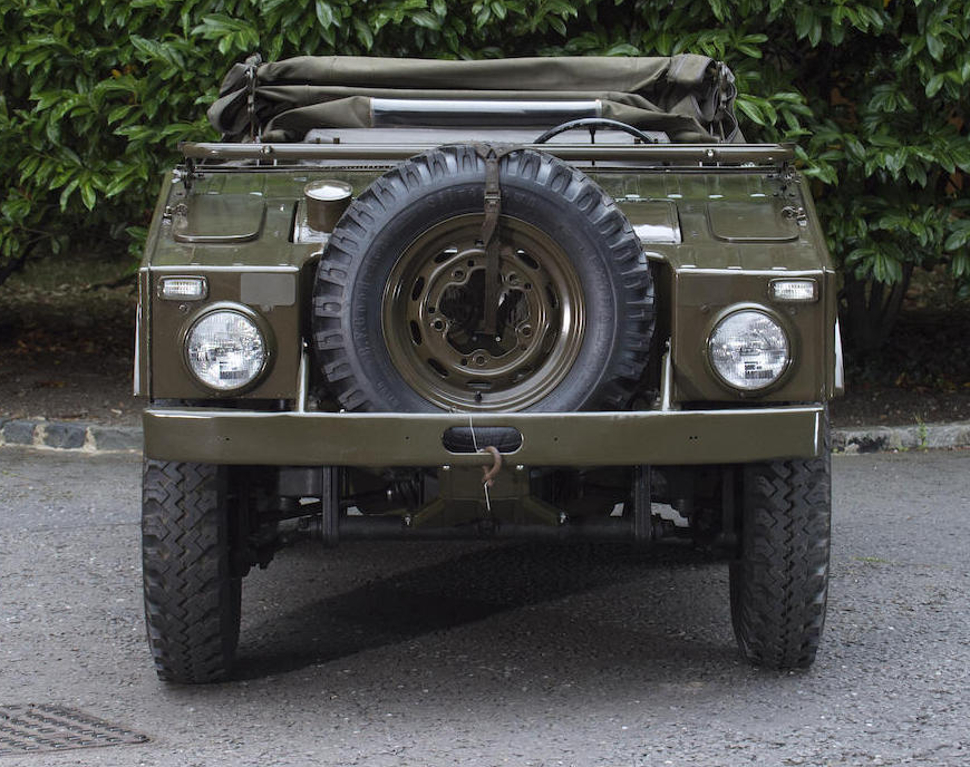 The Porsche 597 in our pictures is coming up for sale soon by Bonhams at their Goodwood Revival sale to be held on 10th September 2016, starting at 11:00 BST at Chichester, Goodwood.

You will find the sale page for this car if you click here.
Before you start booking your flight ticket to Britain however its worth remembering that this is a rare collector's item and is expected to sell for something in excess of £170,000, which is a lot of money to invest in a little 4WD car regardless of how capable it is. The Porsche 597 remains one of Ferry Porsche's best, and least well known designs. For those of us who are into hunting and shooting this may well be our favorite Porsche. It is after all a purpose built "hunting car".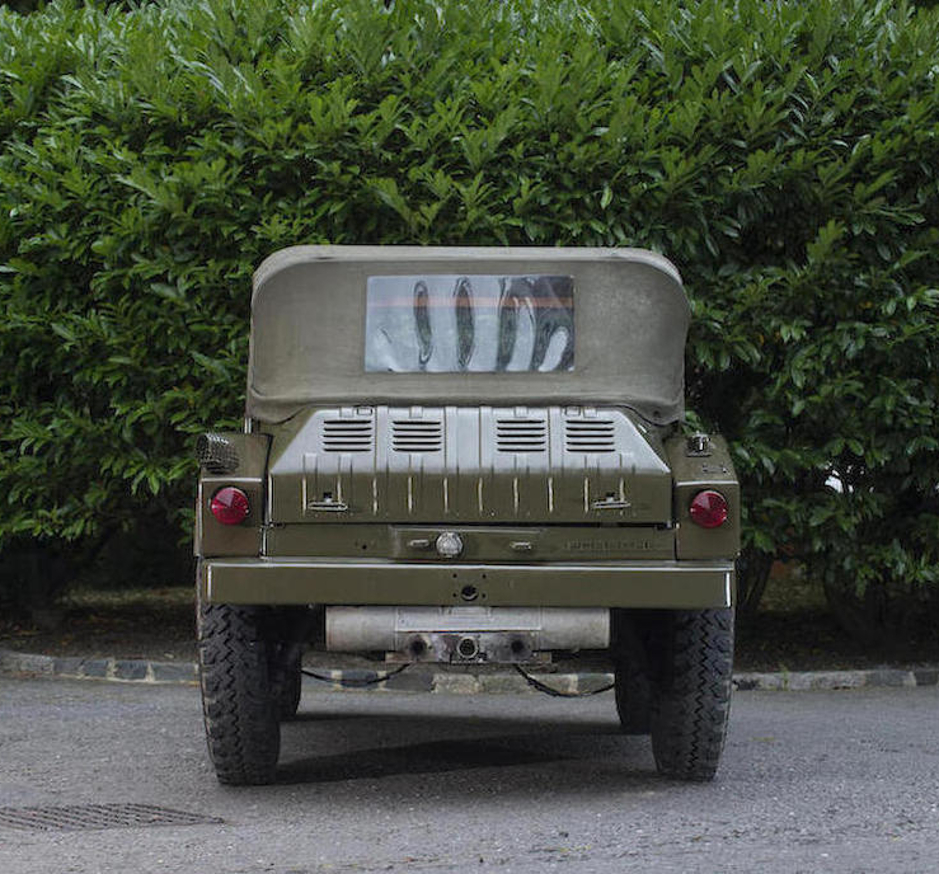 There's an original Porsche film from 1954 on the potentclub YouTube channel which shows off the vehicle well. But beware, if you watch this video you are going to want this car!

(All pictures courtesy Bonhams).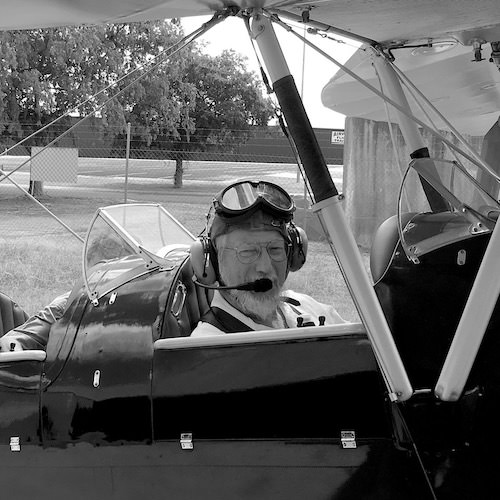 Jon Branch is the founder and senior editor of Revivaler and has written a significant number of articles for various publications including official Buying Guides for eBay, classic car articles for Hagerty, magazine articles for both the Australian Shooters Journal and the Australian Shooter, and he's a long time contributor to Silodrome.
Jon has done radio, television, magazine and newspaper interviews on various issues, and has traveled extensively, having lived in Britain, Australia, China and Hong Kong. His travels have taken him to Indonesia, Israel, Italy, Japan and a number of other countries. He has studied the Japanese sword arts and has a long history of involvement in the shooting sports, which has included authoring submissions to government on various firearms related issues and assisting in the design and establishment of shooting ranges.