Have you ever wondered why it is that the most interesting and often the better cars are the ones that people generally don't buy? Back in 1966 British car maker Jensen introduced the Jensen Interceptor as their new flagship luxury sports car and it was such a great car that they opened dealerships around the world including way down under in Western Australia, in the capital city of Perth. One day, in the Perth, Jensen showroom a young Australian man walked in dressed in shorts, singlet, and the footwear Aussies call "thongs" and said he was interested in buying a Jensen Interceptor. The salesman, reckoning the young man couldn't summon up enough money to buy a tire for the car let alone the whole thing gave the guy short shrift and sent him on his way. A little while later the salesman received a phone call from the Porsche dealer down the road and was informed that the same young man had just bought a nice new Porsche 911 paying cash. The young man had said he'd really wanted to buy the Jensen Interceptor but the sales guy was just plain rude. So that was one Jensen Interceptor sale that should have happened but didn't.
Down in Western Australia at that time the shares in a mining company called Poseidon went through the roof overnight and a lot of young guys who had Poseidon shares went from being mining laborers to being wealthy luxury car buyers overnight. They even made a movie about it called "The Nickel Queen".
Of all the sports cars of the sixties and seventies the Jensen Interceptor was one of the nicest and the young Aussie in shorts and thongs exhibited impeccable choice in wanting to buy one. With its gorgeous leather and wood paneled interior he should have gained a great advantage in finding a young lady to share his life with, and that big American V8 engine mated to either a four speed manual gearbox or three speed Chrysler Torqueflite automatic would have posed no great problem to get maintained way out in the gold and nickel fields around the towns of Kalgoorlie and Boulder some 400 miles distant from Perth. The Jensen Interceptor was a fantastically classy  and capable sports car built on readily obtainable parts and built with top level quality control.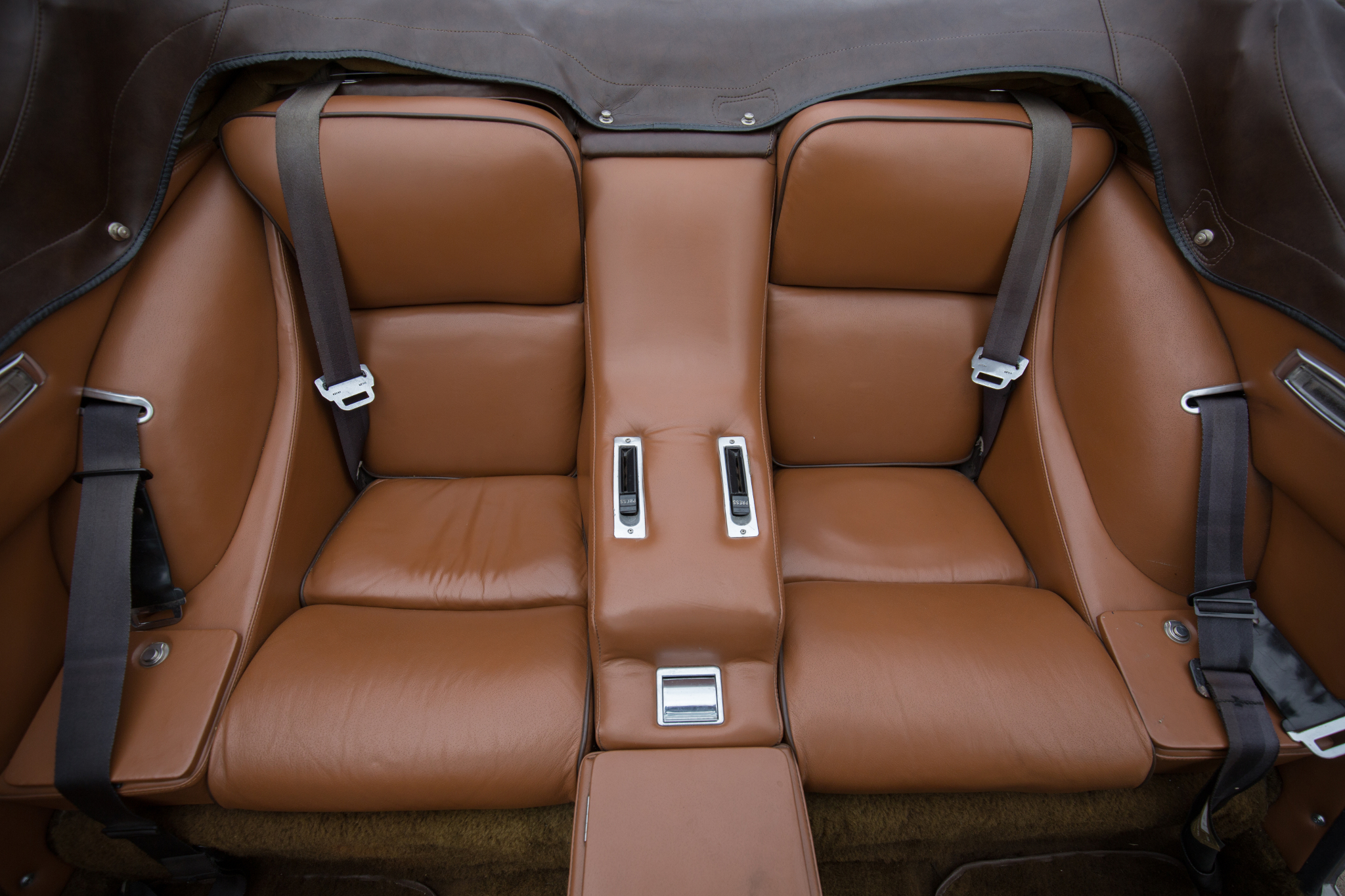 The Jensen Interceptor was a hand built automobile made by Jensen Motors. Jensen were also the company that made the bodywork for the Austin-Healey 100 and 3000 series sports cars. This new model Jensen Interceptor was made with an all steel body in hatchback, coupé and convertible body styles. The interior was of genuine leather with wood trim in the best British style and underneath that svelte bodywork Jensen installed a nice big American V8. Early Interceptors from 1966-1971 were fitted with a Chrysler 383 cu in (6,276cc) Golden Commando V8 putting out 250hp. 250hp is a nice amount of power in a car of the Interceptor's weight (3,500lb/1,588kg) but a V8 of that size can of course do a lot better than that. The engine was supplied to Jensen de-tuned by Chrysler so it would run well on regular gasoline. Jensen wanted to be able to sell their cars to people all over the world, even to young "nouveau riche" miners from remote nickel mining towns down in Western Australia.
Subsequently Jensen Motors decided that clients wanted a tad more power from their big American V8's and so in 1971 they upgraded to the 440 cu in (7,200cc) Chrysler  TNT V8 which was offered in two states of tune; the basic engine was fitted with a single four barrel carburettor and delivered 305hp, the higher tuned option was fitted with three two barrel carburettors which was called "the six pack", and sent 330hp to the transmission.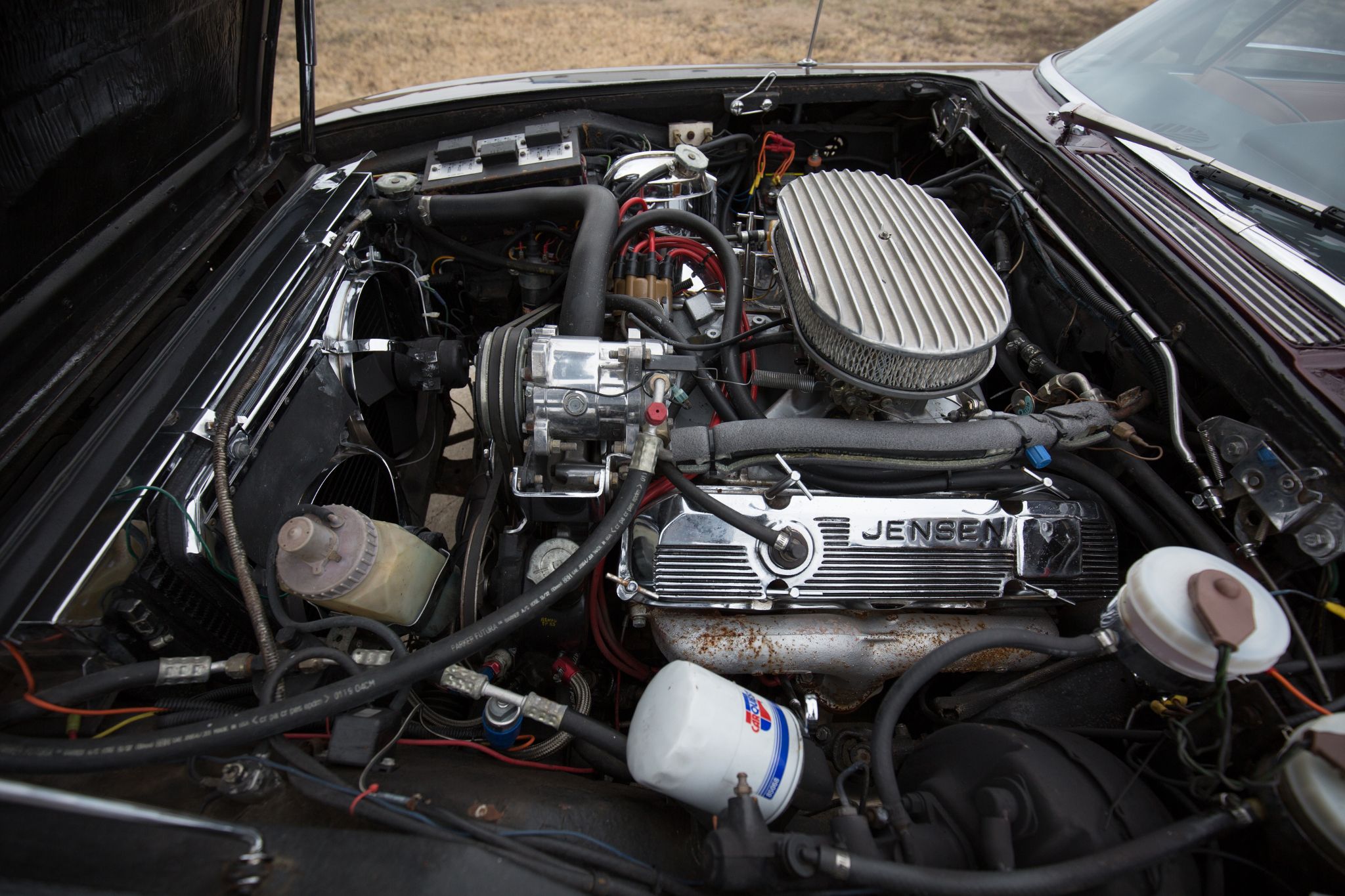 There were three models of the Jensen Interceptor; the Interceptor I was made from 1966 until 1969 and was fitted with electric windows, front reclining seats, a wood rimmed sports steering wheel, AM radio with twin speakers, reversing lights and an electric clock. The Interceptor II was made from October 1969 until 1971. The Interceptor II had some minor body style changes but the big change was in the interior which had to be re-designed to comply with US regulations, and air conditioning was offered as an option. The Interceptor III was introduced in 1971 and had some minor face-lift changes to the body, GKN alloy wheels, and was fitted with air conditioning as standard. The Interceptor III was fitted with the larger 440 cu. in. (7.2liter) V8. The transmission of the Jensen Interceptor was either a conventional four speed manual or Chrysler Torqueflite automatic driving the rear wheels via a Salisbury limited slip differential.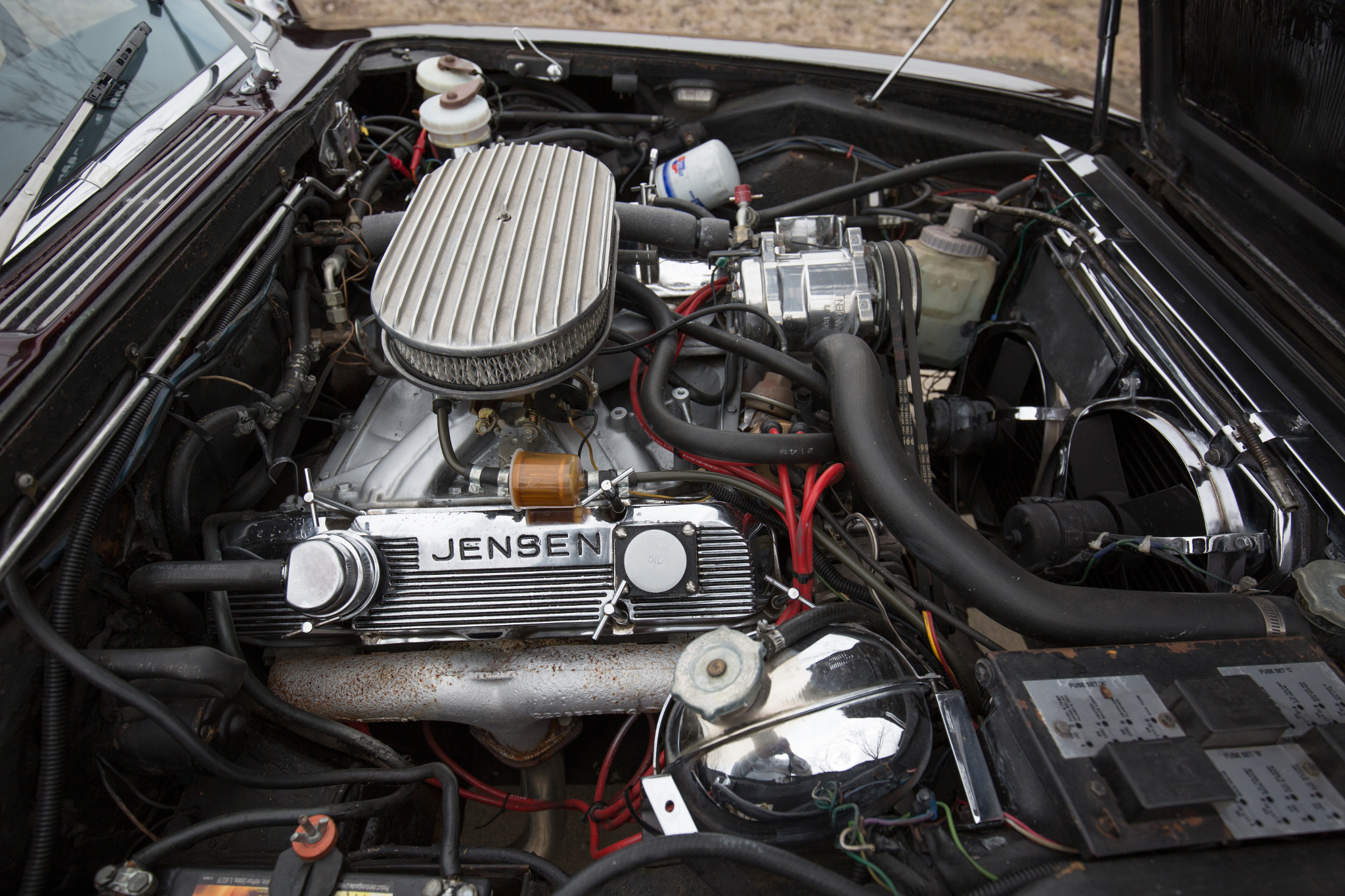 Production of the Jensen Interceptor ended when the company went into receivership in 1975. Since then the company was revived in the late eighties when the Series 4 cars were made. The Series 4 cars were fitted with a Chrysler 360 cu. in. (5.9liter) V8 producing 250hp. In 1990 the company changed hands again and a limited production run was undertaken to continue making the Series 4 cars.
More recently in 2010 the Interceptor R was introduced being made by a newly established Jensen International Automotive who began delivering cars in 2011. There is also a Jensen specialist in Cropredy Bridge in Oxfordshire, Britain, who is re-building original Jensen Interceptors using Chevrolet Corvette engine and drive train.
As can be seen from these persistent efforts to keep the Jensen Interceptor in production this is a car that is highly valued by enthusiasts who just don't want to see it die. Despite the design being fifty plus years old the Jensen Interceptor manages at once to look like the classic car that it is yet is able to be made with just enough twenty-first century technology to turn it into a thoroughly modern classic car.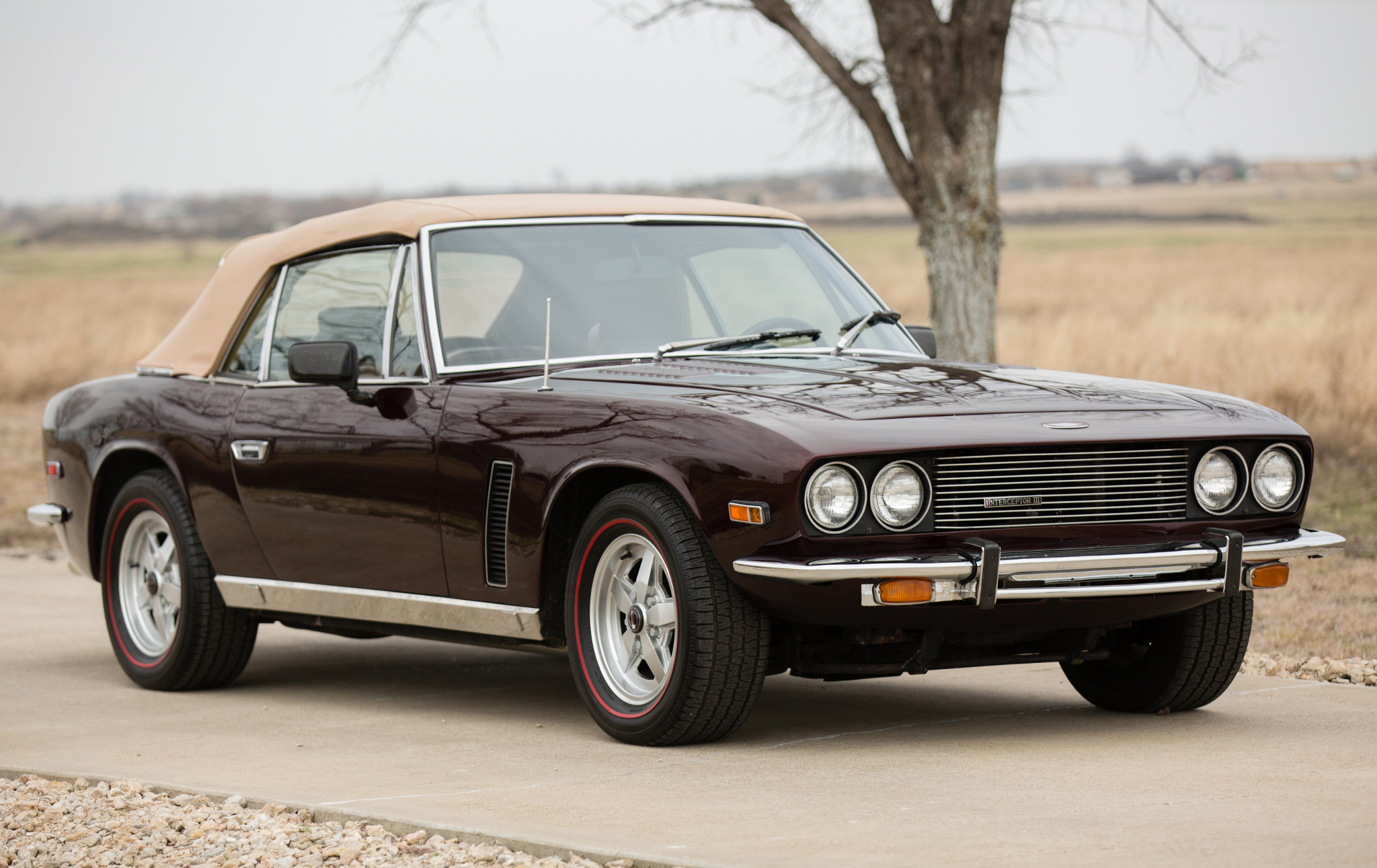 The burgundy with mid-tan leather interior Jensen Interceptor III in our pictures is coming up for sale by Auctions America at their Fort Lauderdale auction to be held from March 31st until April 2nd, 2017. This particular car will be offered on Saturday April 1st, 2017.
You will find the sale page for this car if you click here.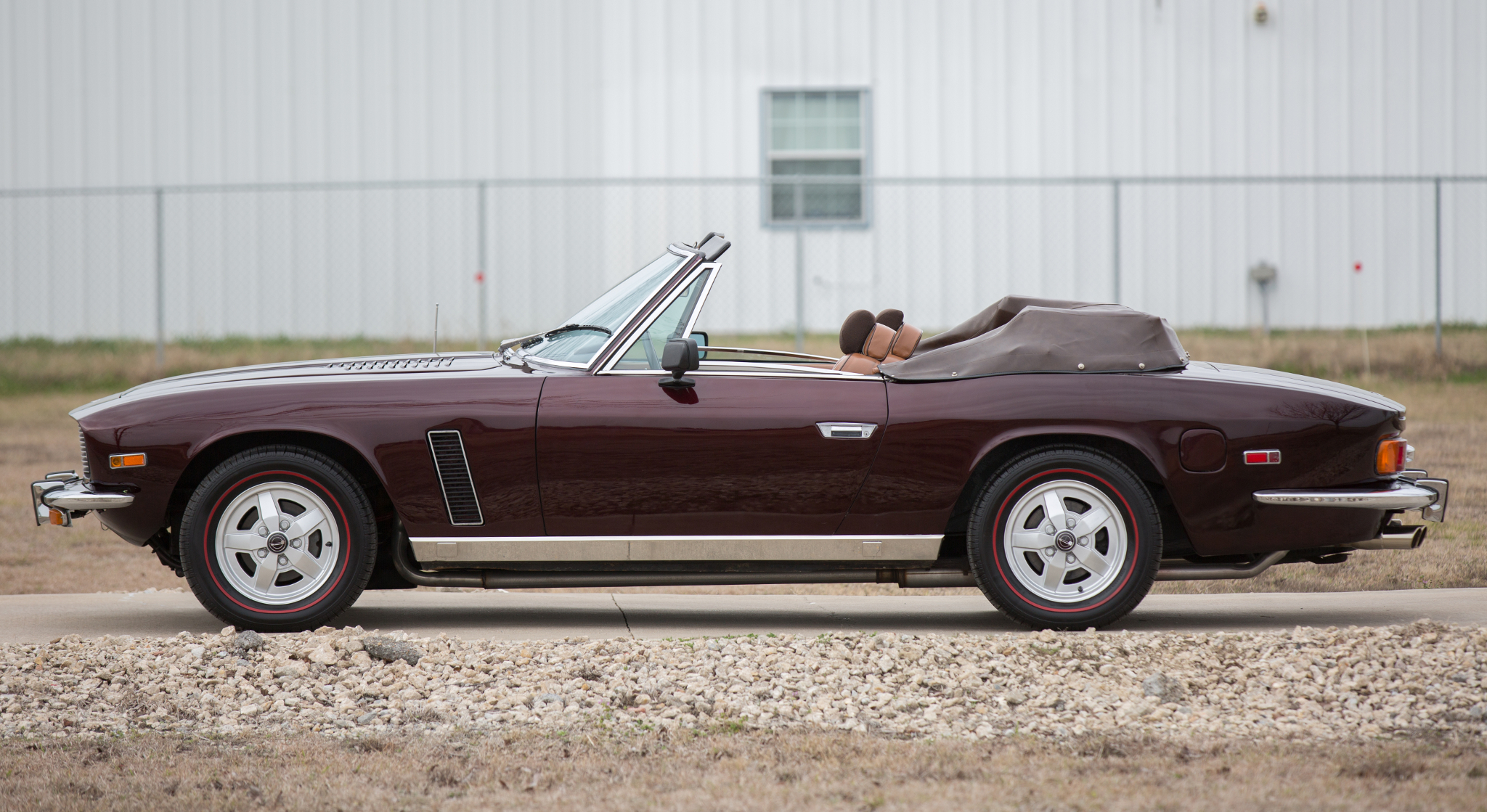 This is a car that is without doubt one of the most attractive luxury sports cars of the twentieth century despite its being one of the less known. Had it starred in a James Bond movie and been fitted with machine guns and an unwelcome passenger ejector seat then no doubt it would have become the icon that the Aston Martin DB5 of the same era did. But the Jensen Interceptor was not a world famous movie star, yet it is, in my opinion at least, a more desirable car to own and to enjoy. It combines the best of British style with the best of American V8 engineering in a luxuriously powerful partnership.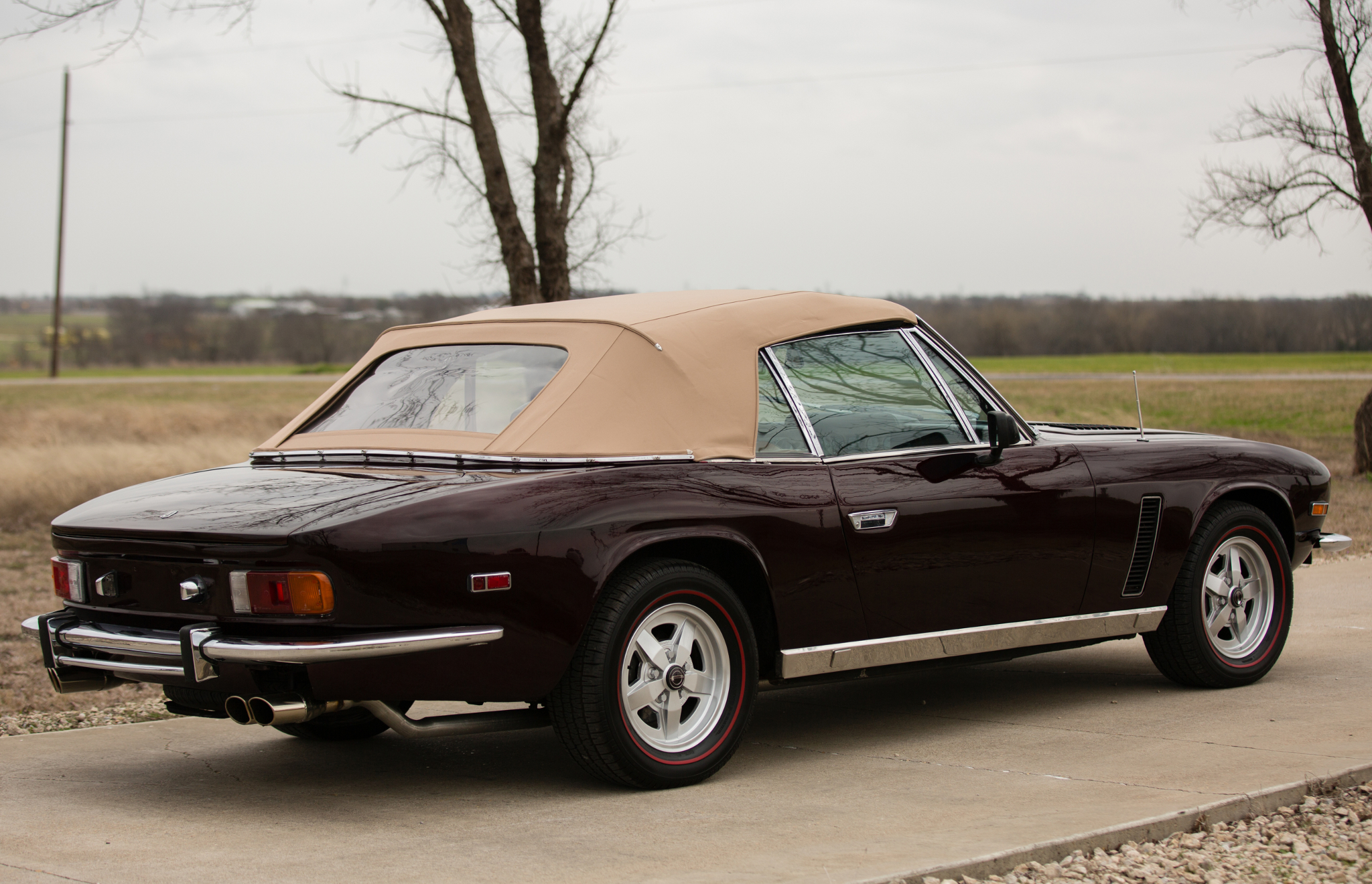 (All pictures courtesy Auctions America).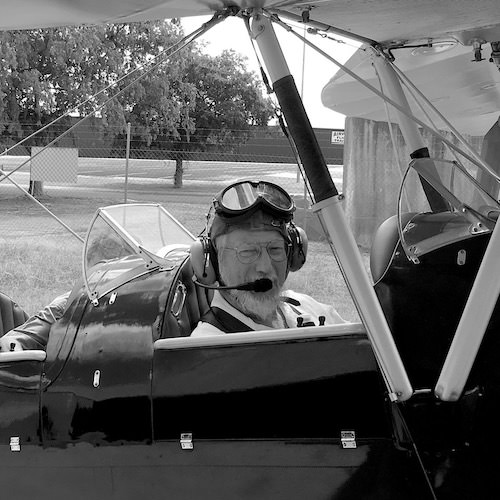 Jon Branch is the founder and senior editor of Revivaler and has written a significant number of articles for various publications including official Buying Guides for eBay, classic car articles for Hagerty, magazine articles for both the Australian Shooters Journal and the Australian Shooter, and he's a long time contributor to Silodrome.
Jon has done radio, television, magazine and newspaper interviews on various issues, and has traveled extensively, having lived in Britain, Australia, China and Hong Kong. His travels have taken him to Indonesia, Israel, Italy, Japan and a number of other countries. He has studied the Japanese sword arts and has a long history of involvement in the shooting sports, which has included authoring submissions to government on various firearms related issues and assisting in the design and establishment of shooting ranges.