George Luger's pistol is one of the most desirable handguns ever made. It is one of those designs, like John Moses Browning's 1911, that has proved to be ageless. When I was a child my younger brother was given a cast of a Luger Artillery model and I was one jealous boy. The casting was accurate to the original and may have been from a holster mold but it was painted black and it felt wonderfully heavy and real in this English schoolboys hand. I didn't get to fire a real Luger until over a decade later when I was shooting with a pistol club and one of the members arrived one day with a Stoeger Luger. He must have known he was going to need to bring lots of ammo for it and must also have known that he wasn't going to get to shoot much of his own ammo. Bless him, both of those things held true and your's truly finally got to shoot this legend of pistol history.
The Luger is a different and delightful pistol to shoot. The first thing you notice is the "back in the hand" balance. There's no feel of front heaviness, it sits in your hand with something that might be likened to the "between the hands" balance of an English double rifle. It just feels right. When you fire the Luger you don't have a similar feel to something like a Glock or 1911. The recoil is straight back with a less than expected amount of barrel lift. The Luger also doesn't have the tendency to throw the muzzle down as the action returns to battery as one tends to feel on a Colt 1911 or similar (This effect on a 1911 is a reason some pistol coaches encourage their students to put the forefinger of their left hand/weak hand under the trigger guard – to provide support against this tendency). The toggle action has a distinct complimentary affect on recoil that tends to hold the pistol on balance. This makes it a fantastic pistol to shoot one handed. At the time I got to shoot the Stoeger Luger I was the happy owner of a Colt 1911 in 38 caliber and I wasn't going to offer my friend a swap. To this day I prefer the Colt 1911, though when I got to shoot an SIG P210-6 a few years later it was and still is a close race. But would I like to own a Luger? Oh yes, how could one not?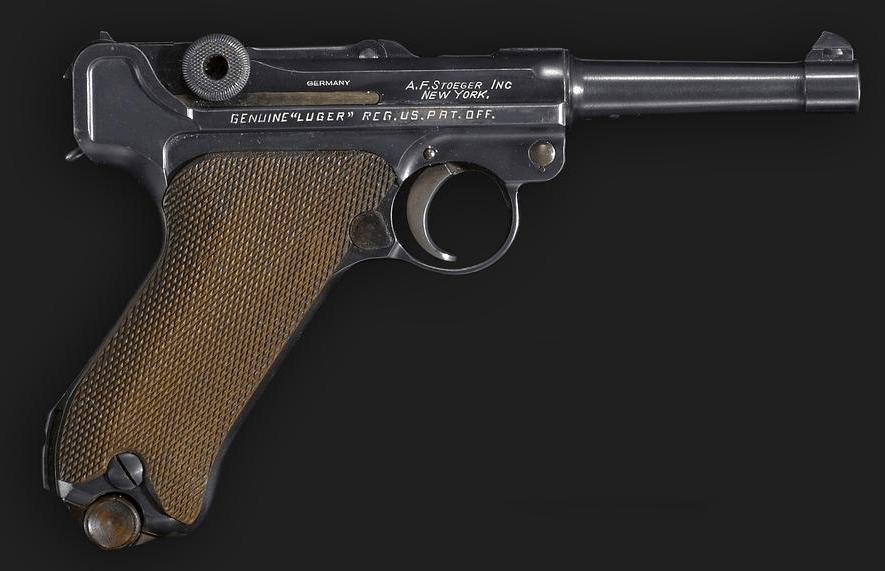 It is the combination of the grip angle, coupled with the toggle action that permits the weight of the pistol to sit in the hand, as opposed to having a lot of weight ahead of the hand, that makes the Luger such a delight to shoot. If you watch the video below you can see this effect in action.
The toggle action of the Luger works on a similar but different set of principles when compared to Browning's action. When the cartridge is fired the barrel and toggle action, which are locked together, recoil back about a half inch. At that point the toggle strikes a cam which is built into the frame which causes the toggle joint to be pushed upwards, thus unlocking it from the barrel. The toggle then continues backwards ejecting the spent cartridge case until it is stopped, and then it returns to battery stripping a new round from the magazine and locking the assembly again ready for the next shot.
George Luger patented his design in 1898 and it was first manufactured by DWM (Deutsche Waffen und Munitionsfabrik). Subsequently it was also manufactured by Krieghoff, Mauser, Simson and even Vickers in Britain. Amongst the best of the more recent Lugers were produced by Mauser in 1999 to celebrate the pistol's hundredth anniversary.
If you would like to own a Luger you don't necessarily need a billionaires bank balance though some collectibles fetch prices comparable with an expensive new car. There are some coming up for auction by Bonhams  from the estate of Joseph A Murphy. These are as follows:-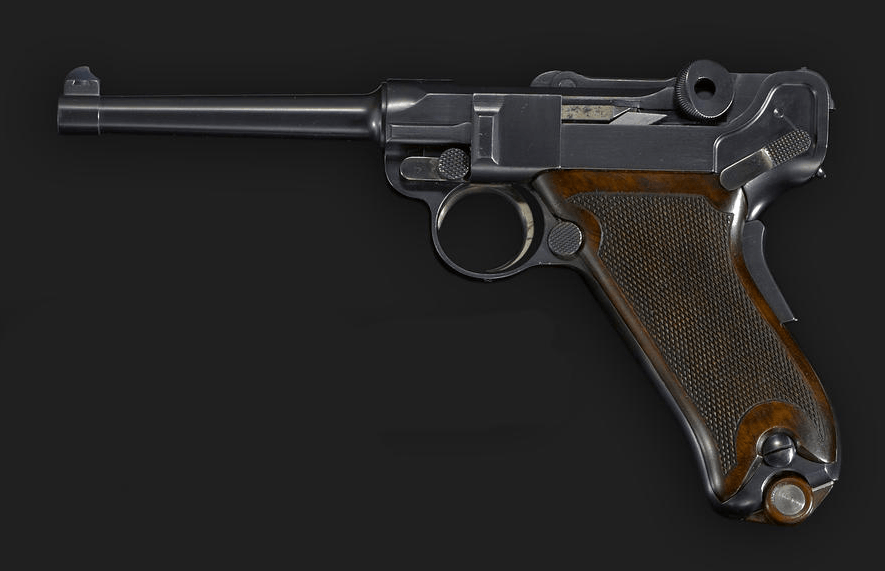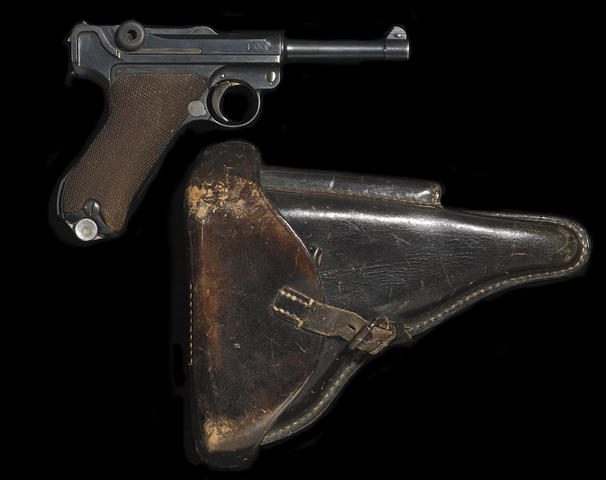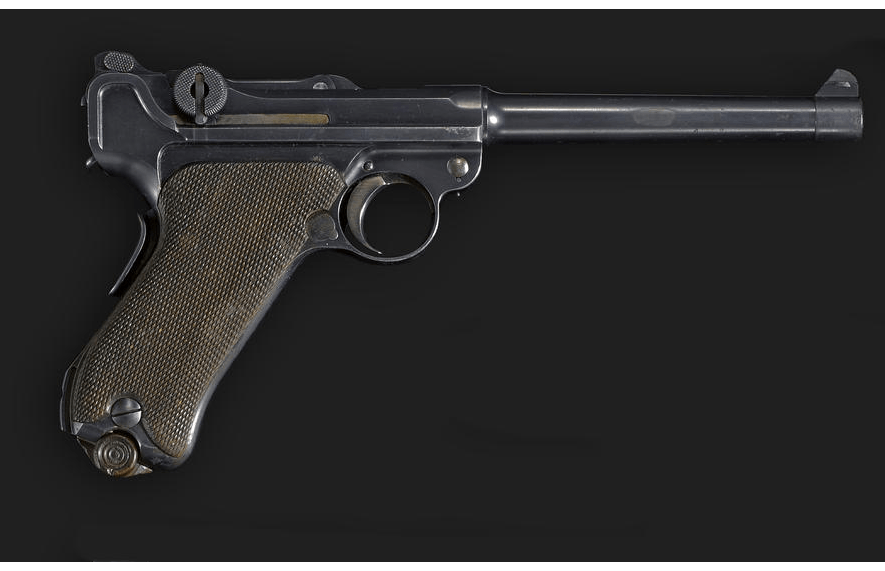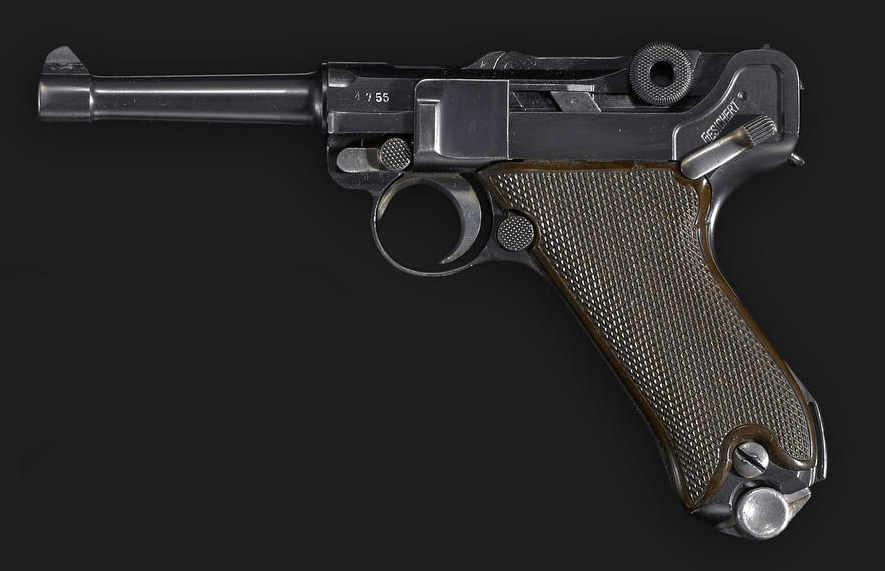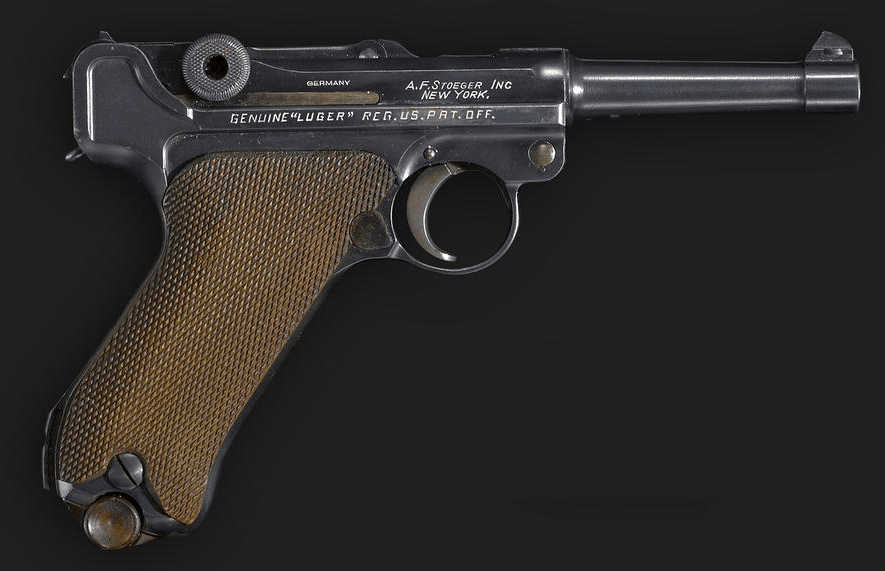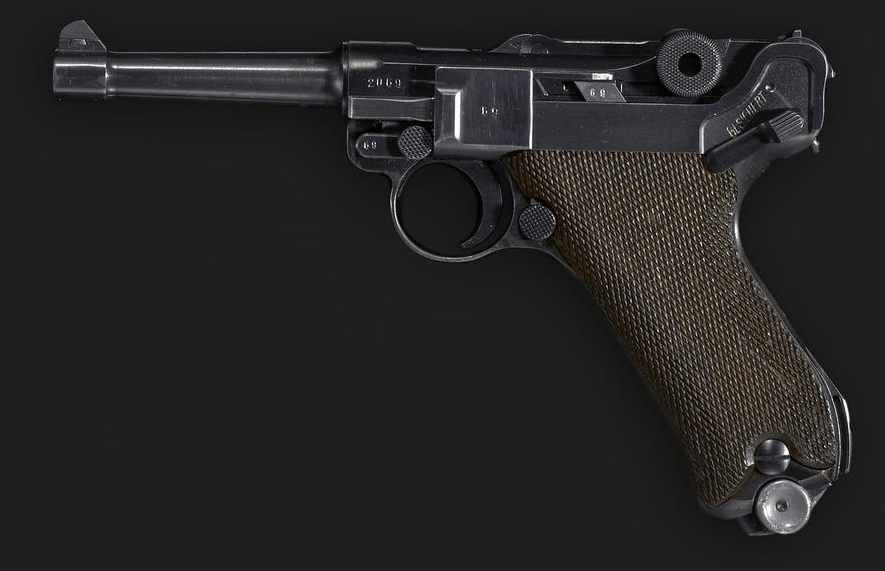 Owning a Luger can be expensive but there are affordable examples out there that would be both great to own and great fun to shoot. I like to think of antique guns as "Antiques with Attitude". They're at their best if you buy them so you can shoot them sometimes, and in shooting them perhaps remember the history that they featured in.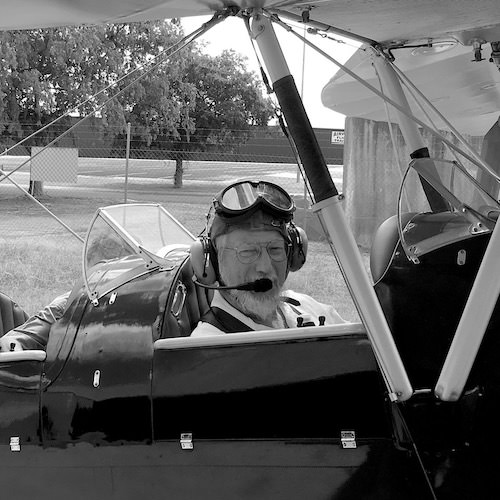 Jon Branch is the founder and senior editor of Revivaler and has written a significant number of articles for various publications including official Buying Guides for eBay, classic car articles for Hagerty, magazine articles for both the Australian Shooters Journal and the Australian Shooter, and he's a long time contributor to Silodrome.
Jon has done radio, television, magazine and newspaper interviews on various issues, and has traveled extensively, having lived in Britain, Australia, China and Hong Kong. His travels have taken him to Indonesia, Israel, Italy, Japan and a number of other countries. He has studied the Japanese sword arts and has a long history of involvement in the shooting sports, which has included authoring submissions to government on various firearms related issues and assisting in the design and establishment of shooting ranges.