The name "Jaguar" was first applied to SS cars back in 1936, and the car it was used on was a saloon. Sir William Lyons described that first "Jaguar" mascot as looking like "A cat shot off a fence" so the mascot was redesigned and with Sir William's approval fitted to the new 1937 SS 90 sports car which was a shortened and sporterized version of the saloon with the "shot cat" mascot.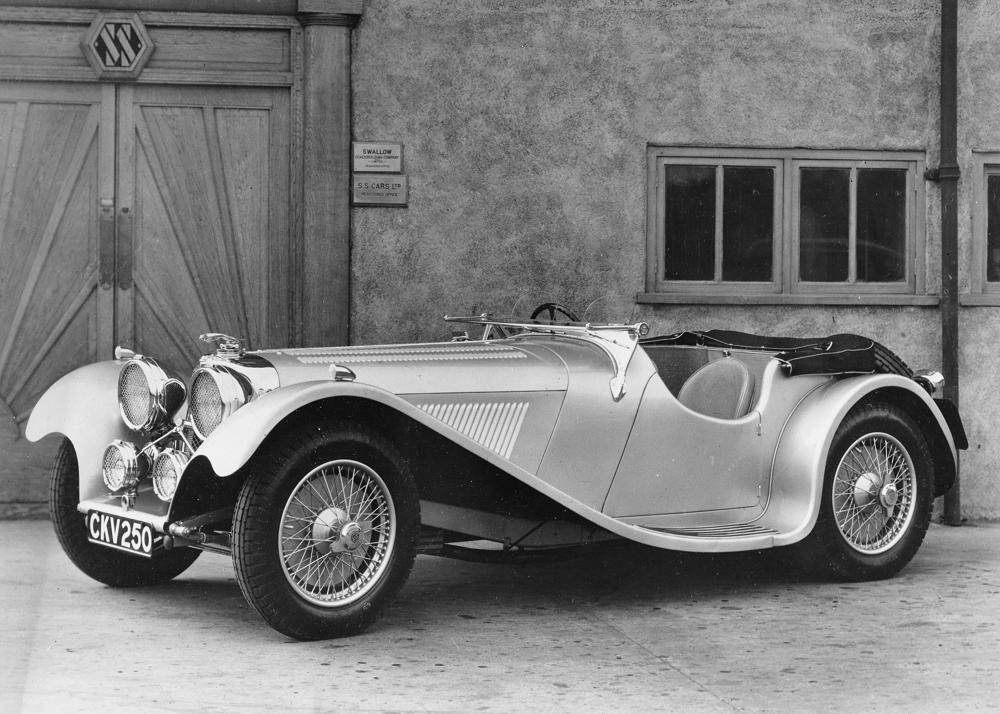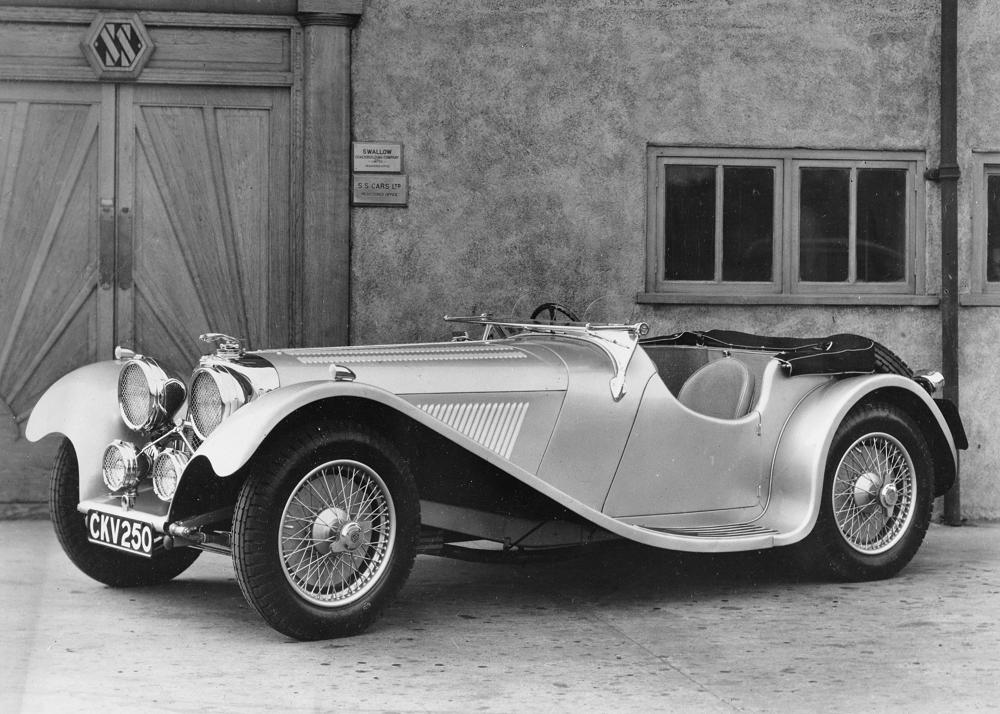 The 1937 SS 90 was a very pretty car but its 2.5 liter engine did not impress the motoring writers of the time one of whom described it as "All show and no go". The engine was a modified 2.5 liter from a rather sedate Standard saloon car which was extensively modified for SS Cars by William Heynes and Harry Weslake who transformed it from a sedate side-valve into a high performance overhead valve churning out 100bhp to power a car that weighed 2600lb. The SS 90 was gorgeous to look at and with that leaping pussy cat on the top of the radiator it looked ready to be a world beater. But looks can be deceptive. That being said the SS 90 with its 100bhp engine was capable of 95mph with the windscreen folded down and it could accelerate from standing to 60mph in 13½ seconds. So it was capable of quite respectable performance, it was certainly quick enough to get you in trouble with Mr. Plod.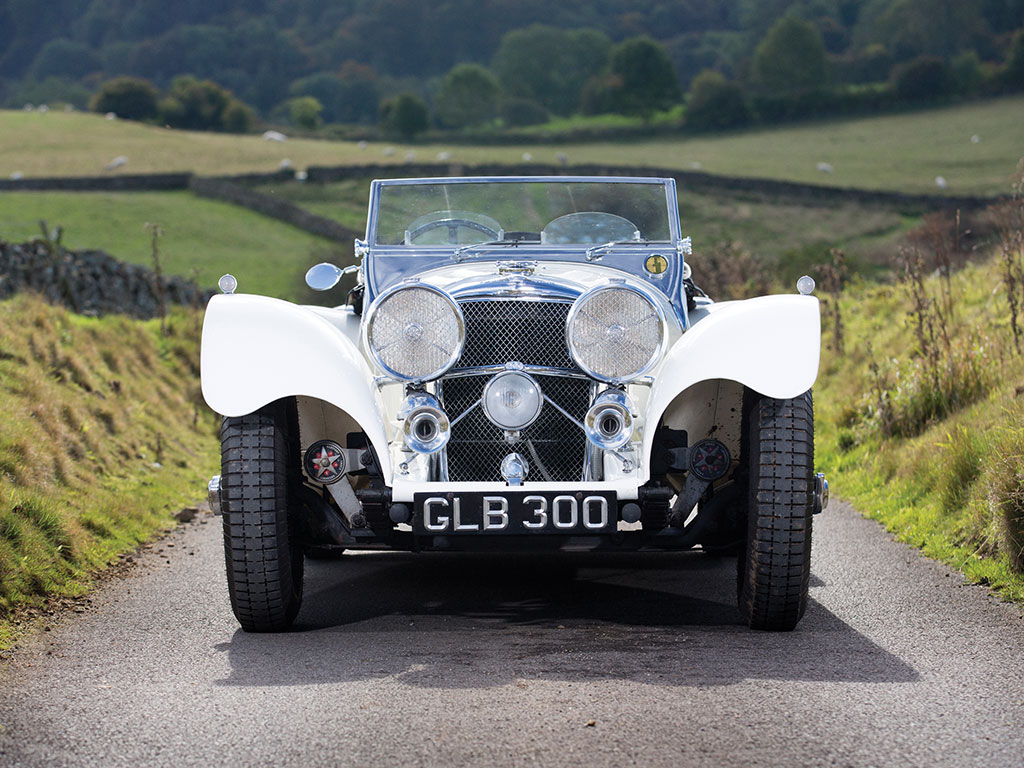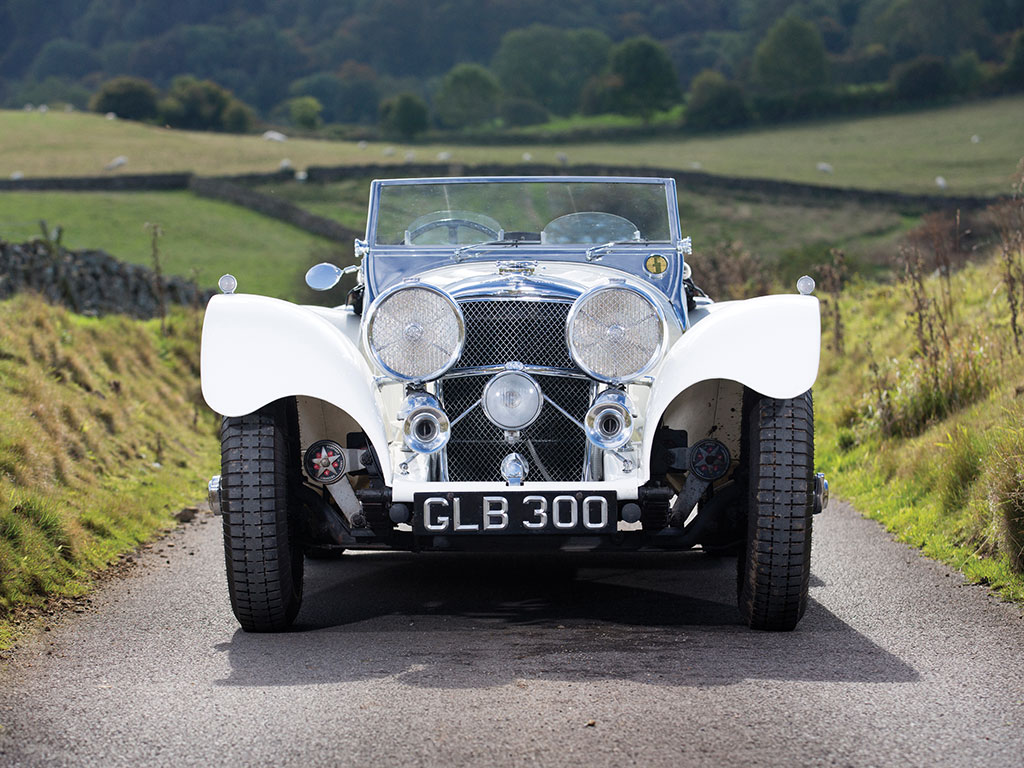 In response to the criticisms of the motoring press and to satisfy the demand for a car with competition performance the following year in 1938 SS Cars upped the ante with a 3½ liter engine and re-named the car the SS 100 to indicate it could do 100mph. The 3½ liter engine produced 125bhp and was indeed able to propel the car to 101mph and accelerate from standing to 60mph in 10.4 seconds.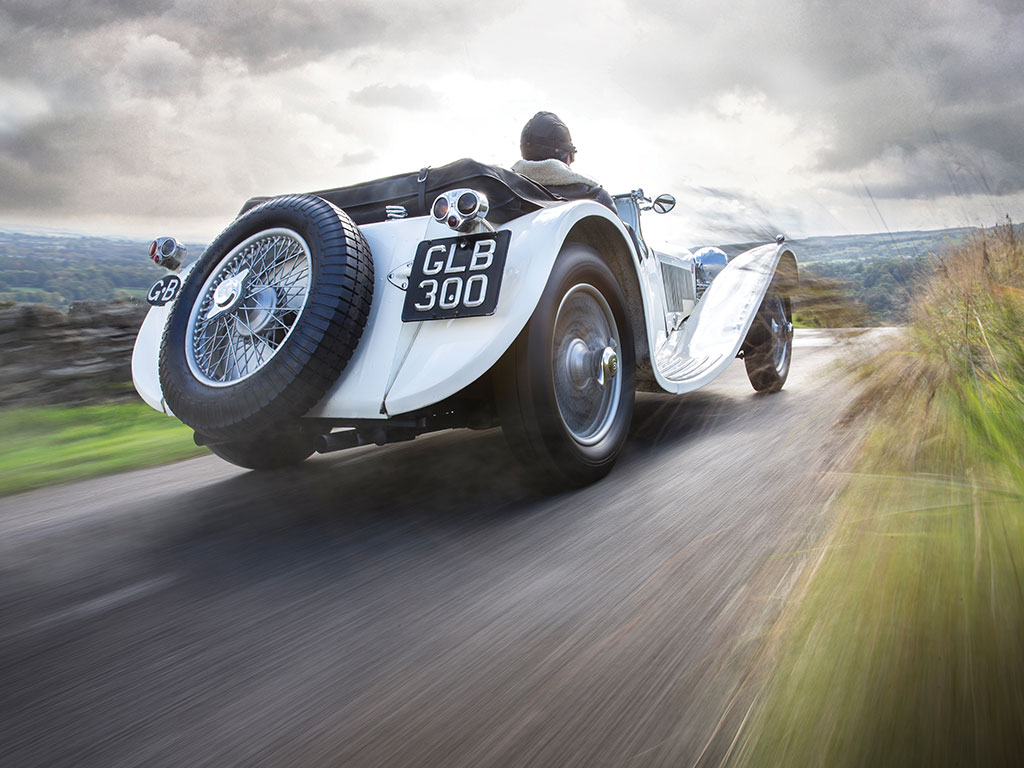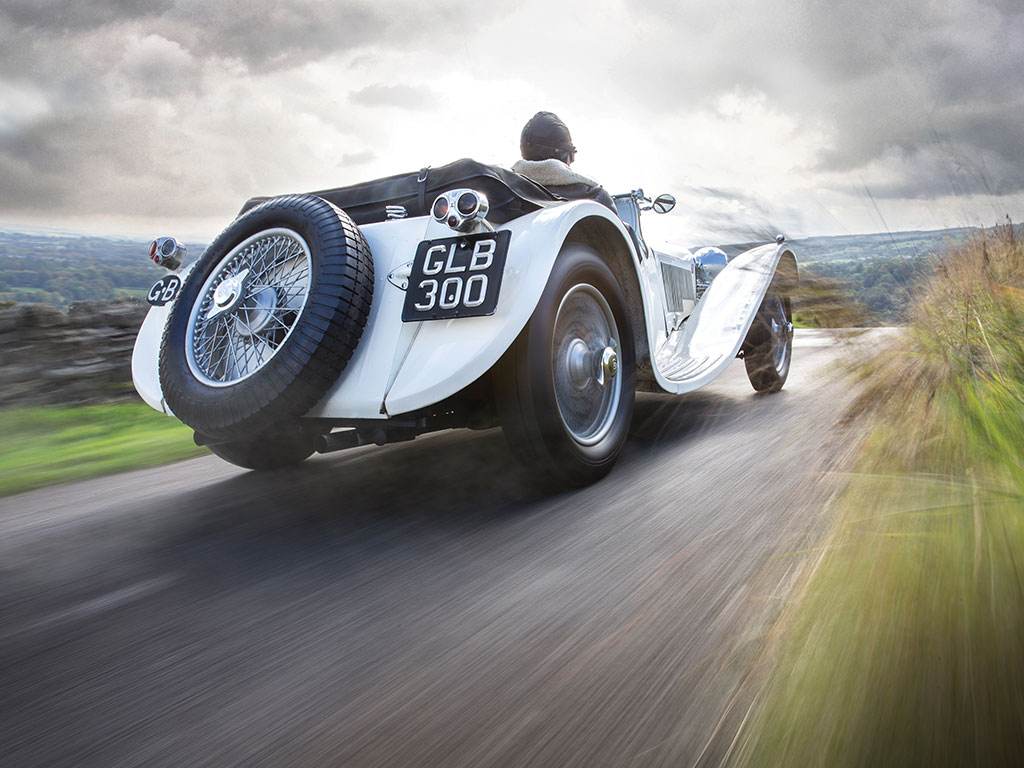 SS Cars made 198 2½ liter and 116 3½ liter examples of this drop dead gorgeous thirties sports car. The fact that these are amongst the most beautiful sports cars to emerge from the thirties attests to Sir William Lyons impeccable sense of of aesthetics that would later give us the Jaguar E Type.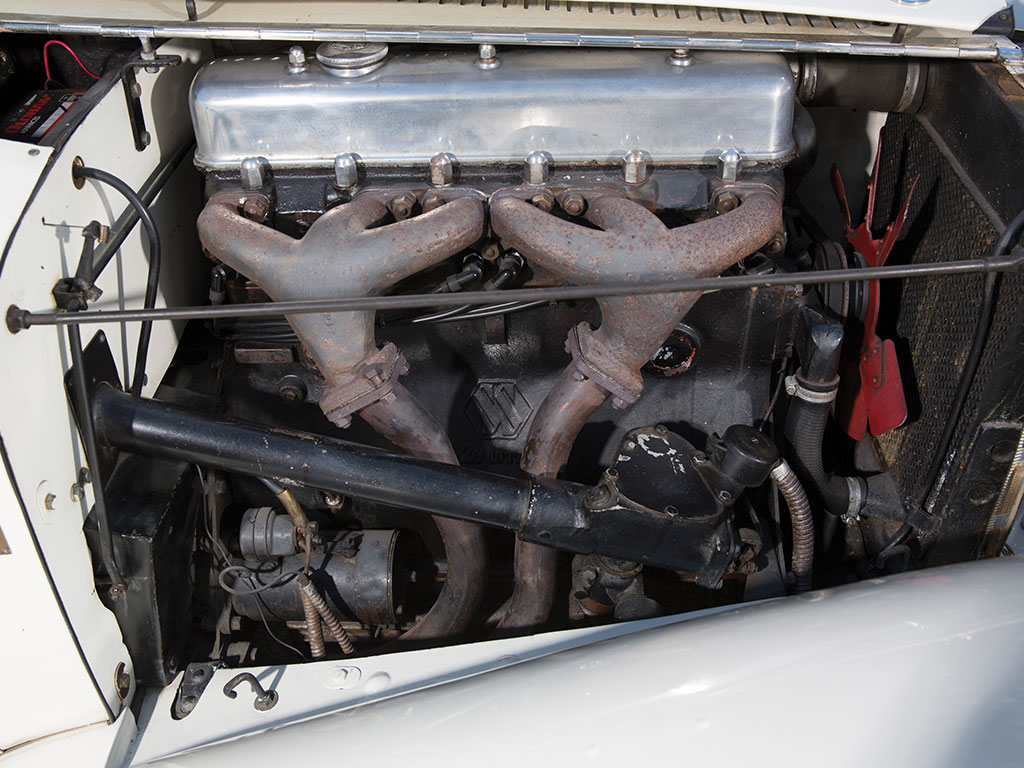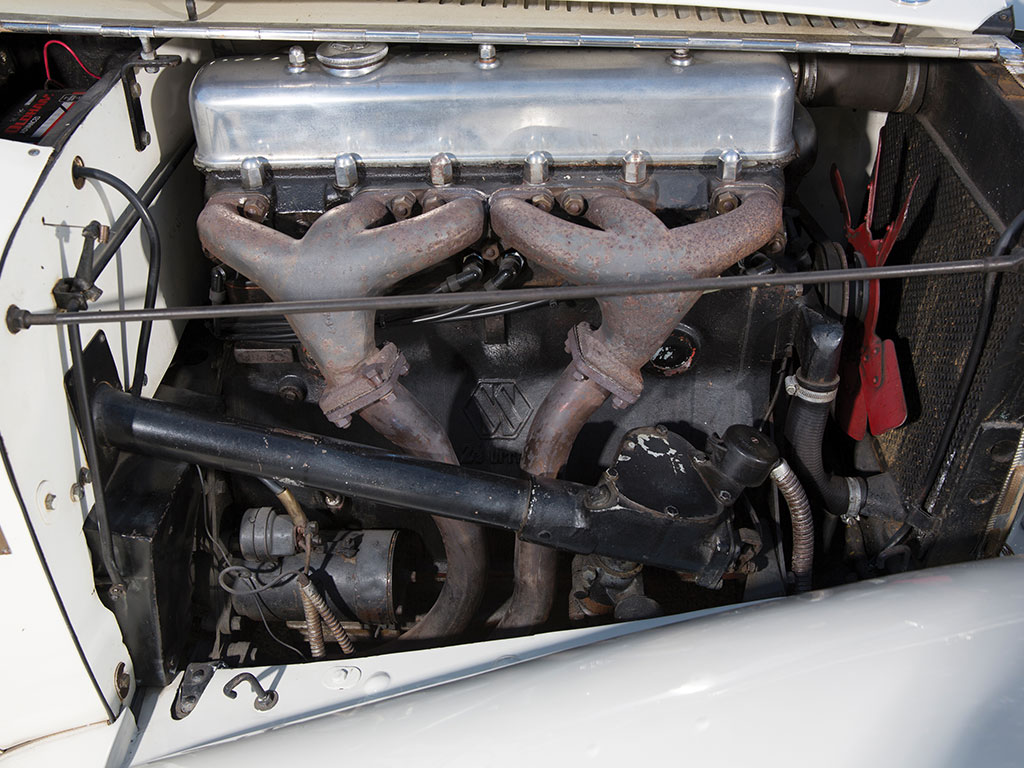 The white SS 100 in our pictures was amongst the last ever made and it was delivered in March of 1941 through a London dealer named Henly's. As a collector's car this SS 100 has a continuous record dating back to 1950 and comes with an extensive documented history including a buff logbook, letters and invoices and instruction book.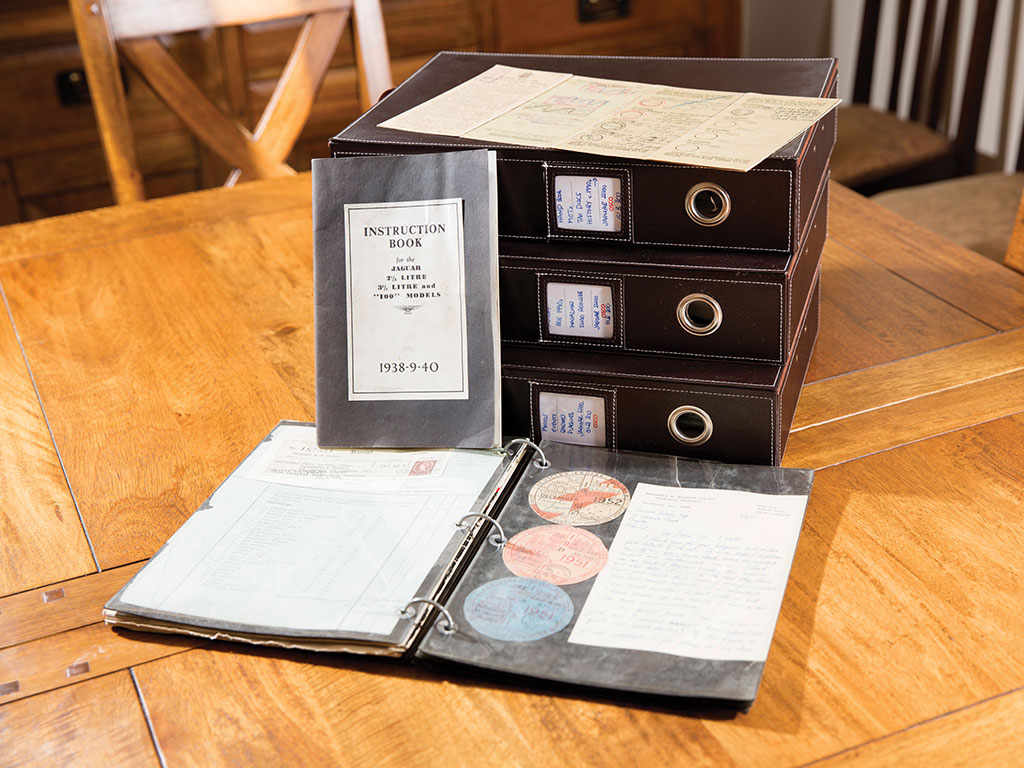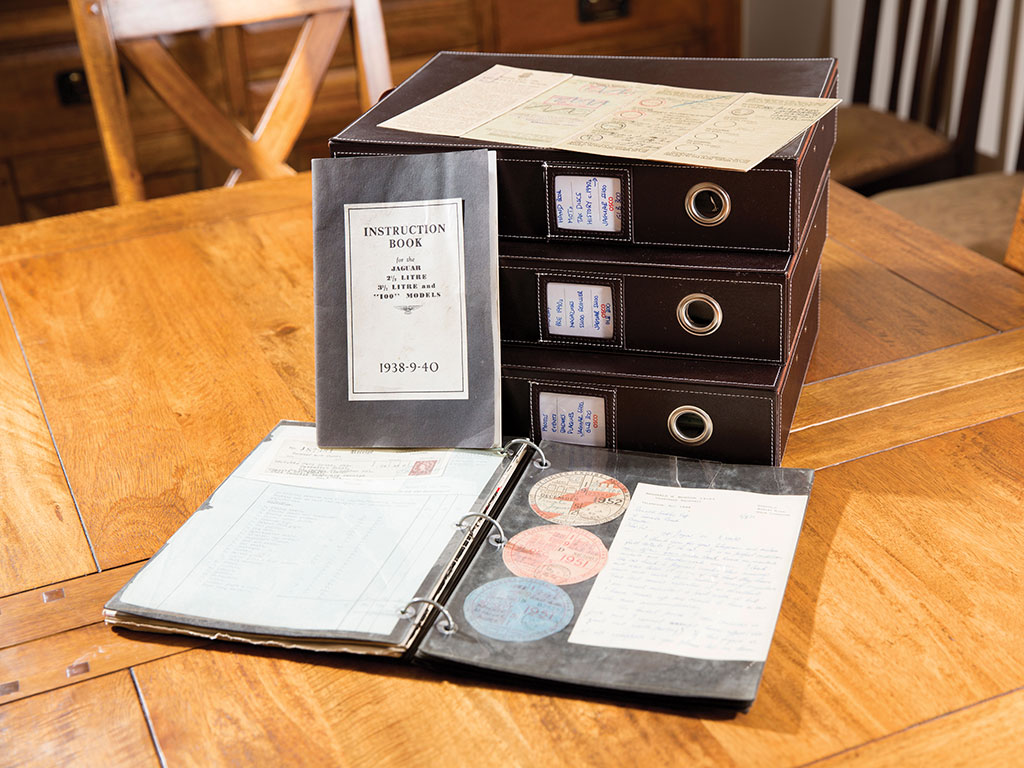 This car is so original that it has been exhibited at the Henry Ford Museum three times. Its condition as seen in the photographs is excellent.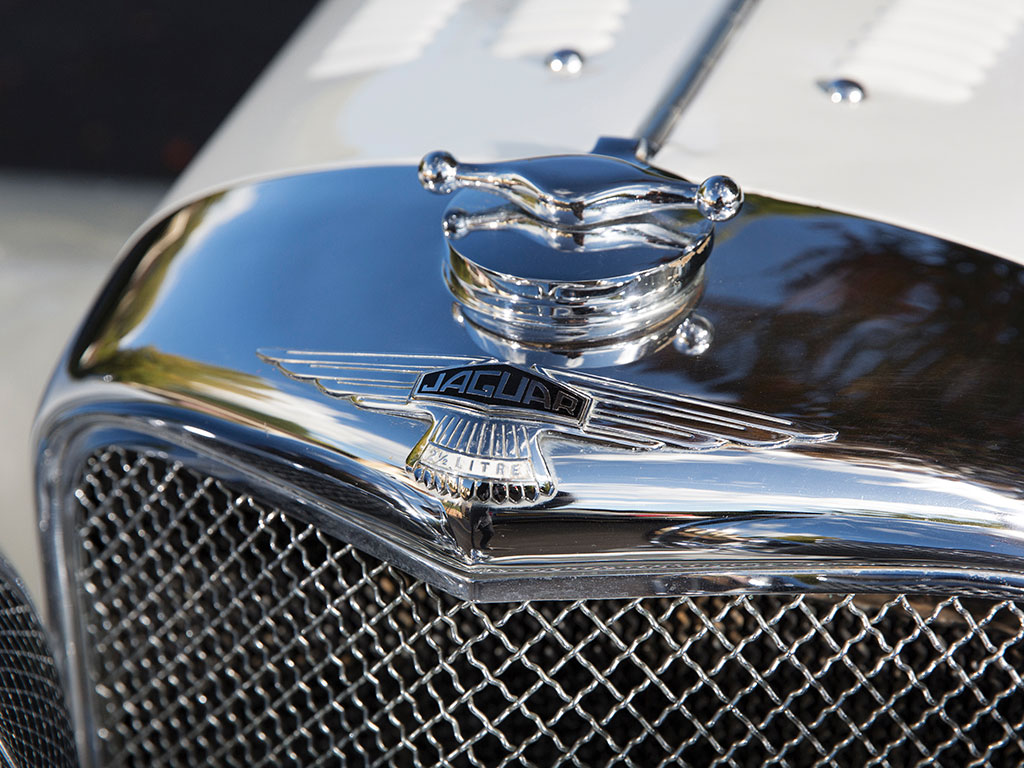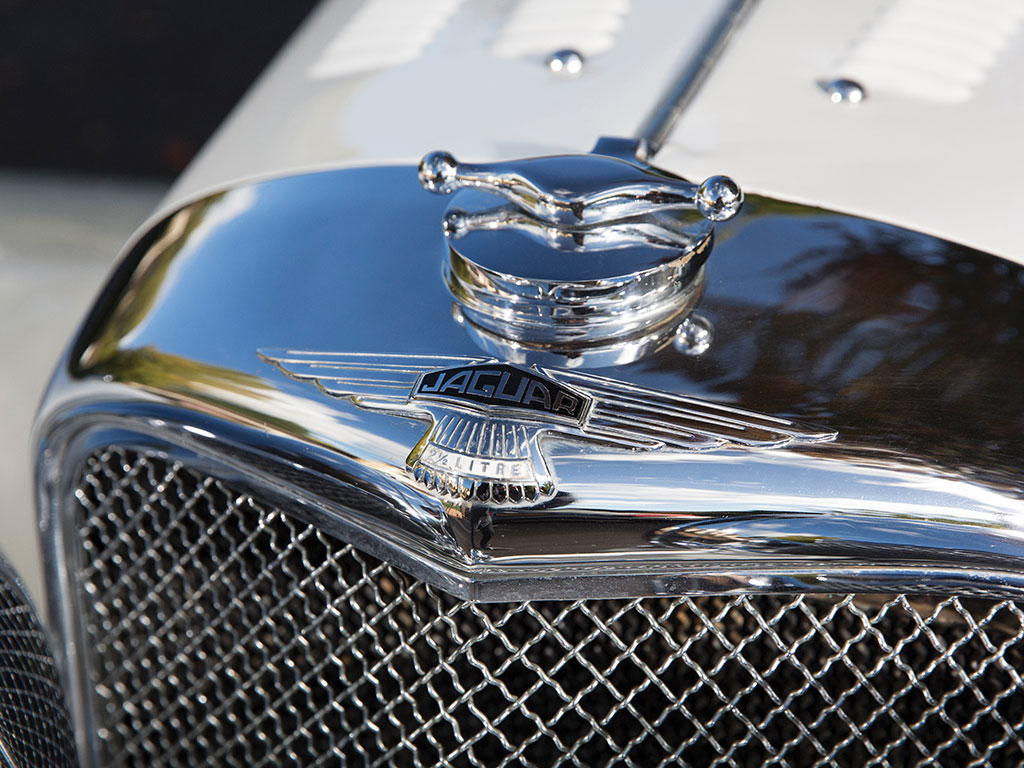 This SS 100 was built and delivered in 1941, the year Hitler's forces including his Waffen SS launched Operation Barbarossa (the invasion of the Soviet Union) and later that year on 7th December the United States would be brought into the war by the Japanese attack on Pearl Harbour and also the simultaneous attacks on Hong Kong, the Philippines, Malaya and Thailand. So this was a car built and delivered in a momentous year of world history. The somewhat anti-social activities of Hitler's SS during the war would necessitate SS Cars changing their name to Jaguar Cars in 1945.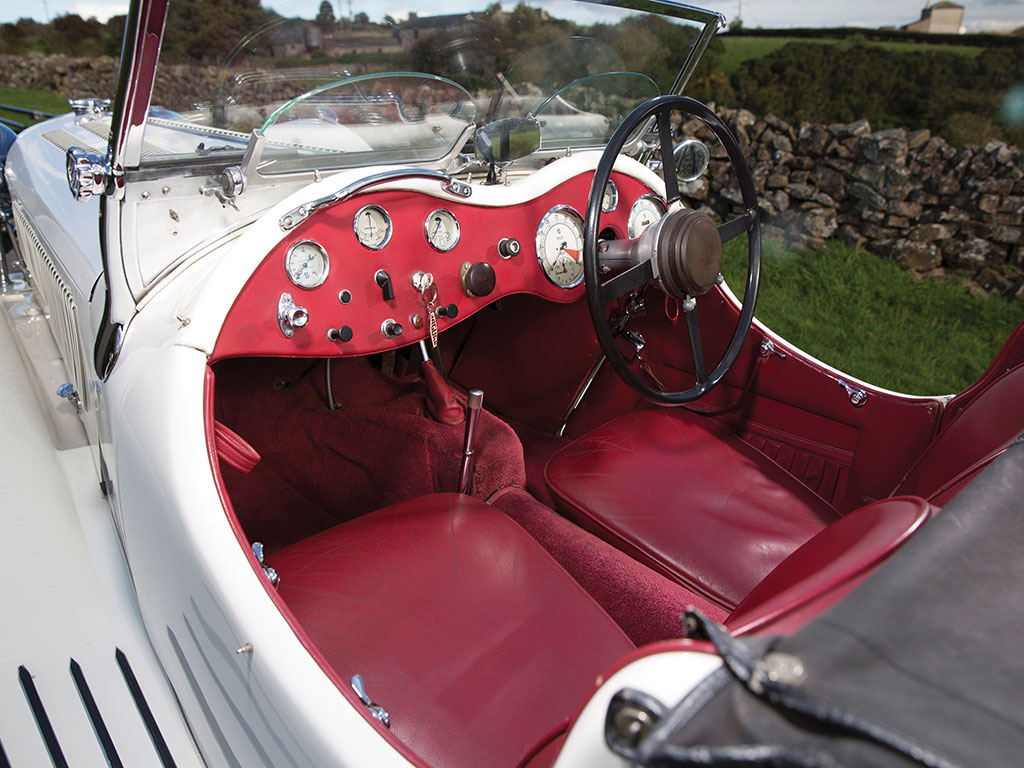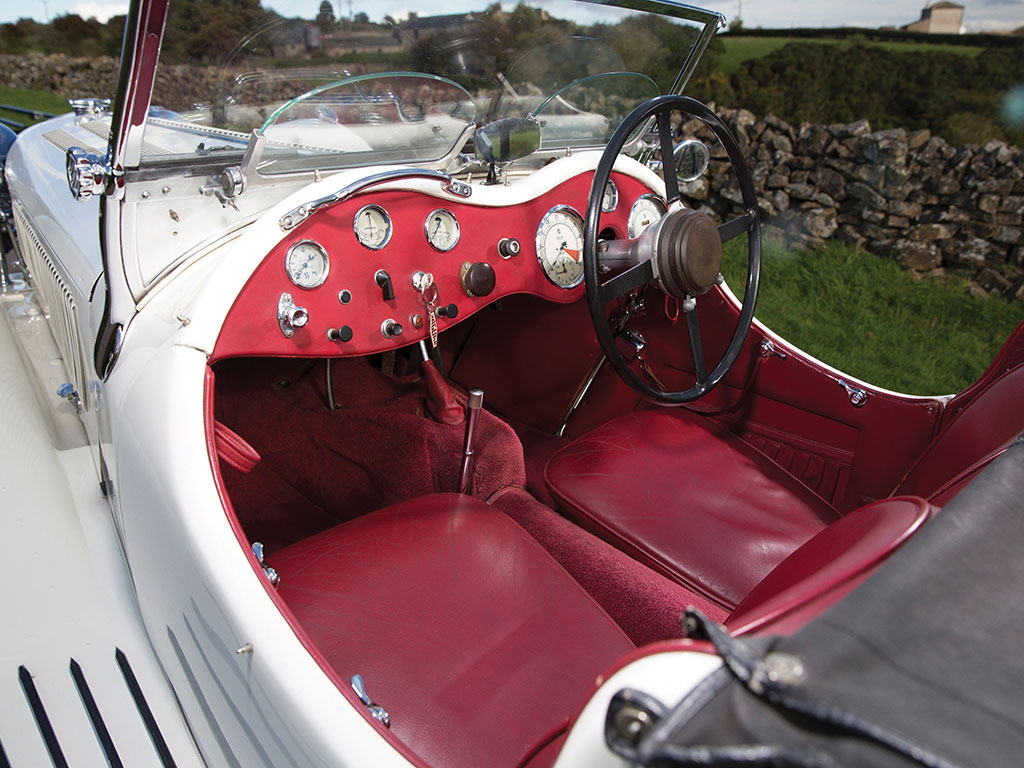 The white with red interior 1941 Jaguar SS 100 is coming up for sale by RM Sotheby's at their Paris auction to be held on 8th February 2017.
You will find the sale page for this car if you click here.
This is a rare opportunity to acquire one of the last of the rare SS 100 ever made.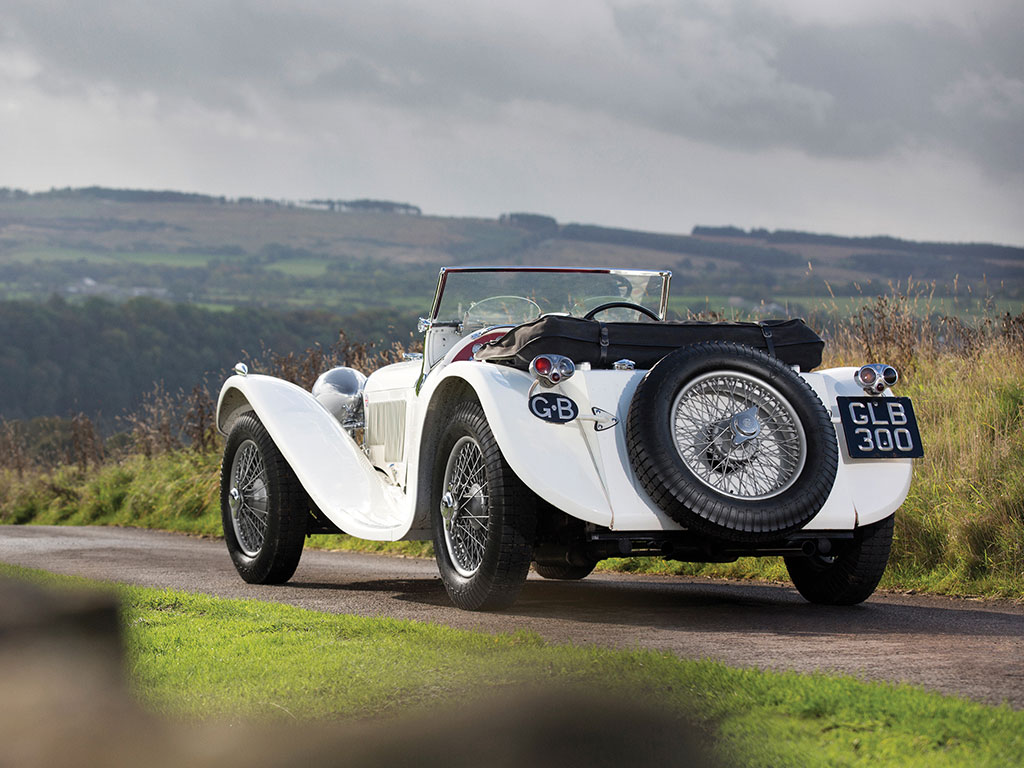 (All pictures courtesy RM Sotheby's except where otherwise marked).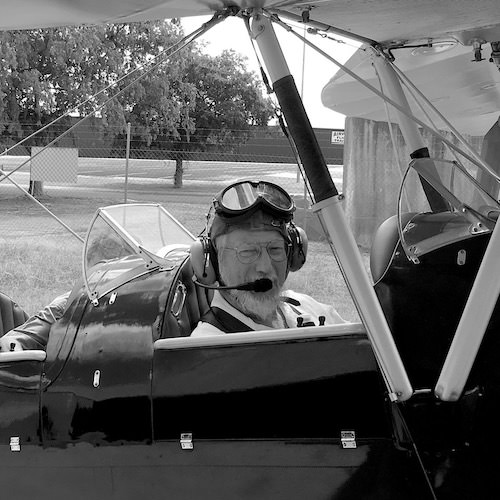 Jon Branch is the founder and senior editor of Revivaler and has written a significant number of articles for various publications including official Buying Guides for eBay, classic car articles for Hagerty, magazine articles for both the Australian Shooters Journal and the Australian Shooter, and he's a long time contributor to Silodrome.
Jon has done radio, television, magazine and newspaper interviews on various issues, and has traveled extensively, having lived in Britain, Australia, China and Hong Kong. His travels have taken him to Indonesia, Israel, Italy, Japan and a number of other countries. He has studied the Japanese sword arts and has a long history of involvement in the shooting sports, which has included authoring submissions to government on various firearms related issues and assisting in the design and establishment of shooting ranges.