Revivaler was created back in 2014 as a site that would be a haven for people who love guns, classic cars, motorcycles, planes and trains and all those sorts of things. We made it to be a site where we focus on the most interesting stuff we can find to make the reading just plain enjoyable: a site where you come to revive yourself with the stories we do.
Revivaler is gun friendly, hunting friendly, and friendly to things that we like to enjoy free from the politically motivated moralizing that so much of the modern media is laced with. So when you come to Revivaler its to be free from the oppressive doom and gloom and all that negativity.
Many years ago a friend gave me a "Far Side" cartoon he had custom modified for me. It was of two angels in heaven, complete with smocks, wings and halos. One of them had a shotgun and had put it to good use as a duck was falling from the sky, to which the other angel said "Are you sure you should be doing that?"
For the Revivaler reader the answer is "Of course I should be doing this, guns are fun and ducks are tasty!"
The "Pistol-X" Revivaler logo celebrates things we like to do, enjoying guns, and enjoying time in the workshop fixing, creating, altering whatever takes our fancy as a project worth investing some time and effort in.
T-shirts are something we wear to be comfortable, and to share with others the things we enjoy. So we now have a Revivaler T-shirt, the first to wear the unique Revivaler "Iron + Oil + Gunpowder" logo.
These are being made and sold for us by Bonfire in Richmond, Virginia, USA.
This isn't just a T-shirt, its a statement of things we value.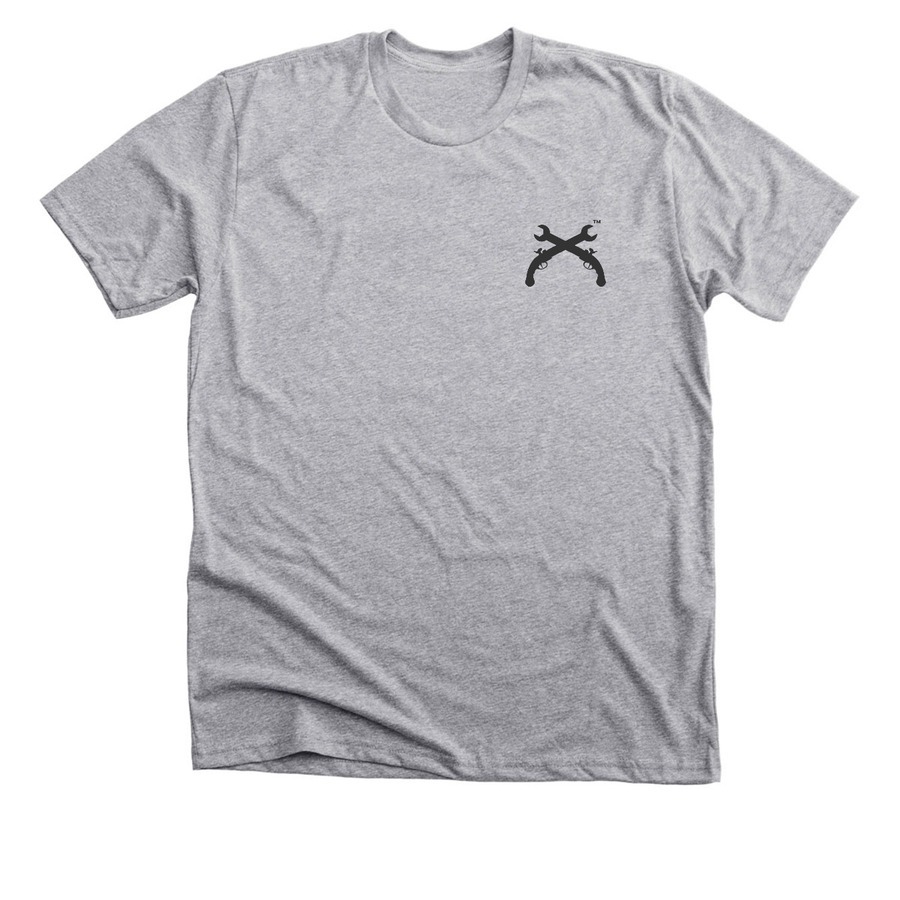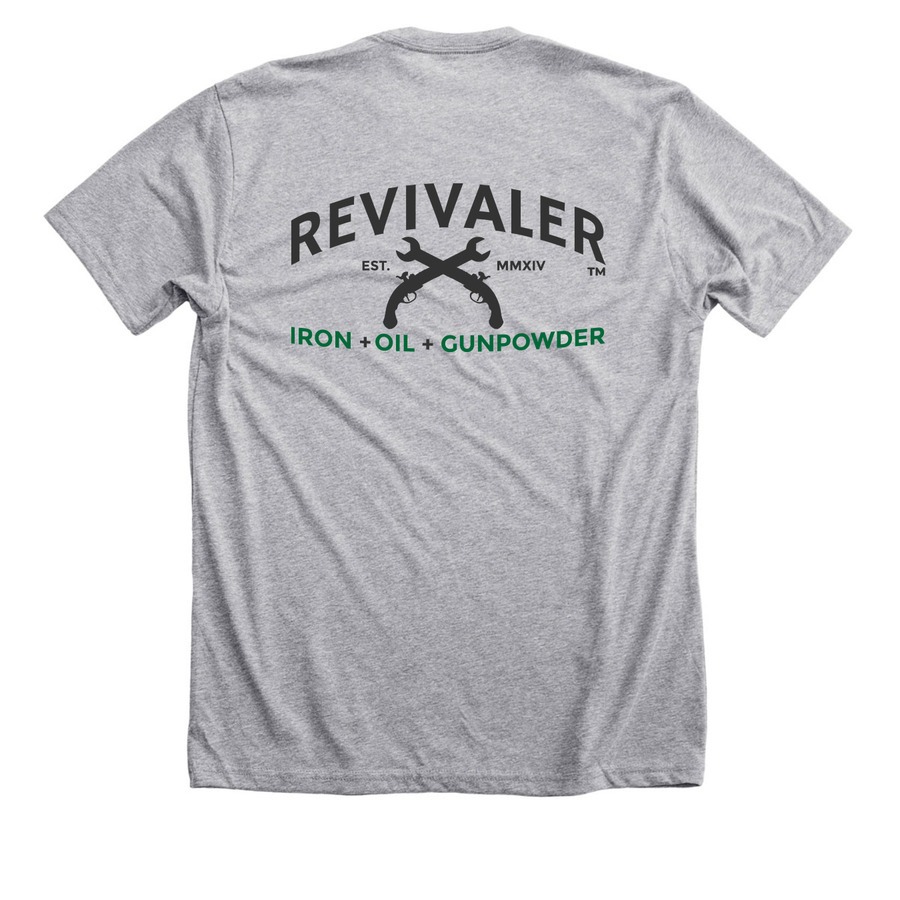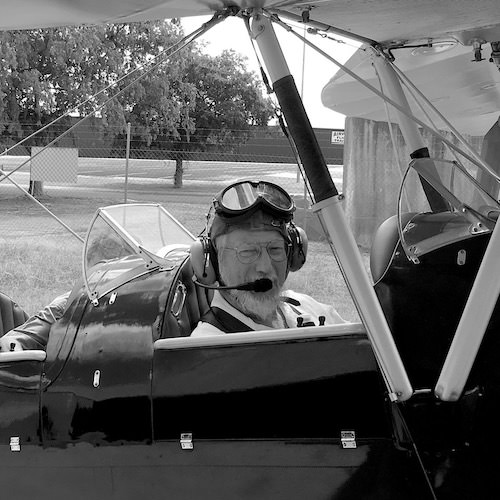 Jon Branch is the founder and senior editor of Revivaler and has written a significant number of articles for various publications including official Buying Guides for eBay, classic car articles for Hagerty, magazine articles for both the Australian Shooters Journal and the Australian Shooter, and he's a long time contributor to Silodrome.
Jon has done radio, television, magazine and newspaper interviews on various issues, and has traveled extensively, having lived in Britain, Australia, China and Hong Kong. His travels have taken him to Indonesia, Israel, Italy, Japan and a number of other countries. He has studied the Japanese sword arts and has a long history of involvement in the shooting sports, which has included authoring submissions to government on various firearms related issues and assisting in the design and establishment of shooting ranges.