What do you get if you cross styling similar to that of a Facel Vega with the mechanicals of an Aston Martin DB 4, and throw some DB 5 bits in for good measure? You get a Lagonda Rapide; one of the more interesting cars of the creative period of car design that occurred after World War II; Aston Martin's attempt to resurrect the Lagonda brand name which they had acquired in 1947.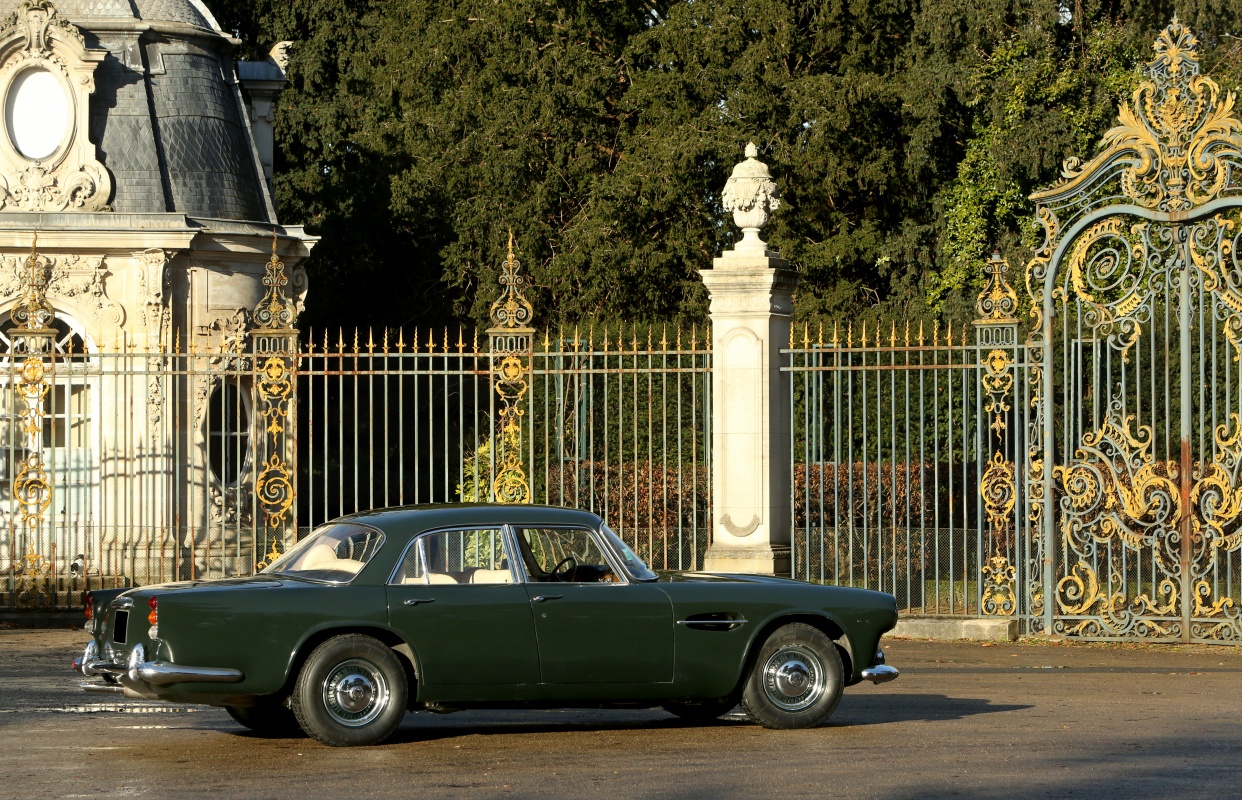 The Lagonda Rapide is an interesting car in that it doesn't seek to be a sports car such as the Aston Martins, and it didn't seek to be an ostentatious luxury car such as Rolls Royce produced both with the Rolls Royce badge and Bentley badge. It looks to have been a genuine attempt by David Brown and his team at Aston Martin to create a spacious four door car with excellent performance and handling; to bridge the gap between the boringly sedate Bentley's and Rollers by creating a car that was and is luxurious, yet also fun and satisfying to drive. The sort of car that will appeal to enthusiasts, and to those who take their driving sufficiently seriously to take the rigorous exams to qualify for membership of the Institute of Advanced Motorists.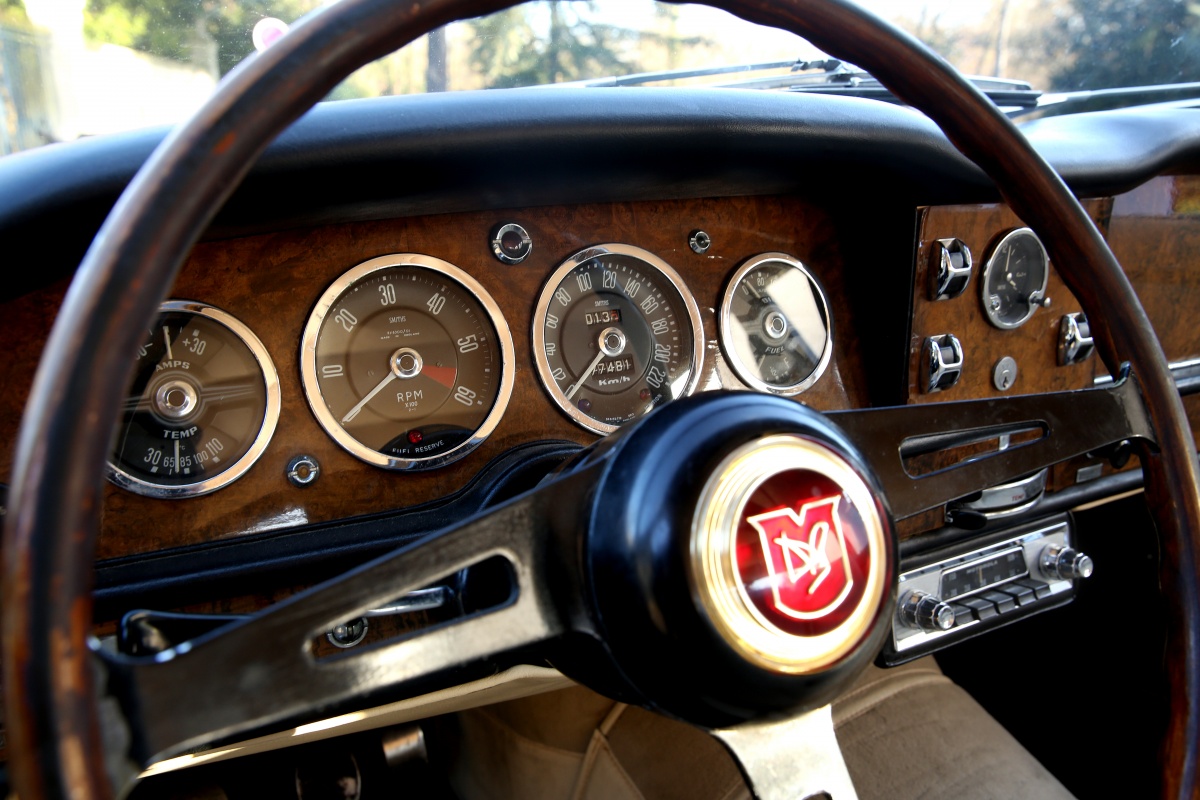 The Lagonda Rapide of the sixties put an Aston Martin DB 4 sports car engine, suspension and brakes into a tasteful four door saloon ("sedan" to our US and Australian readers) and made a car that was and is altogether much nicer than a contemporary Facel Vega, the niche David Brown was trying to fill.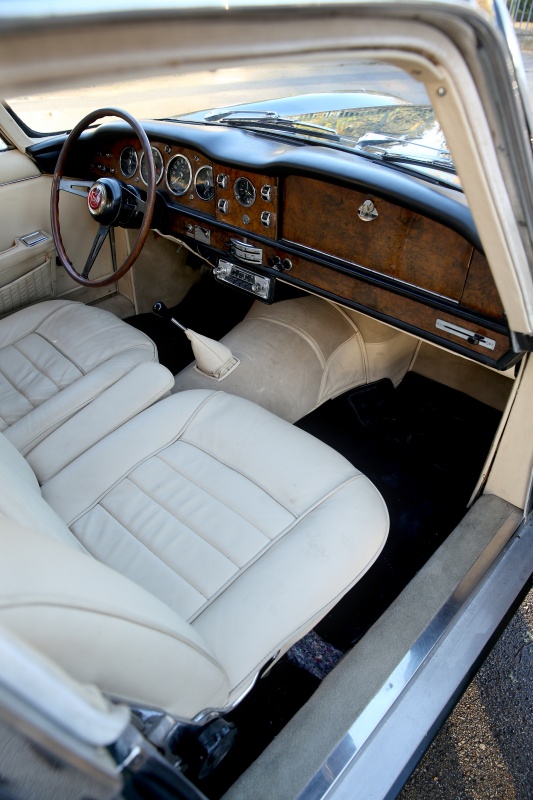 The car's spacious interior, with distinctive use of wood for the dashboard and also for the folding tables in the rear, and leather upholstery everywhere else provides an "enter the comfort zone" feeling. A feeling that this is a car one could do a lot of miles in without discomfort. Nowadays of course the occasional tables fitted into the rear of the front seats are ideal for one's iPad or Android tablet so rear seat passengers can watch movies or listen to music as the big Lagonda eats up the miles to one's destination.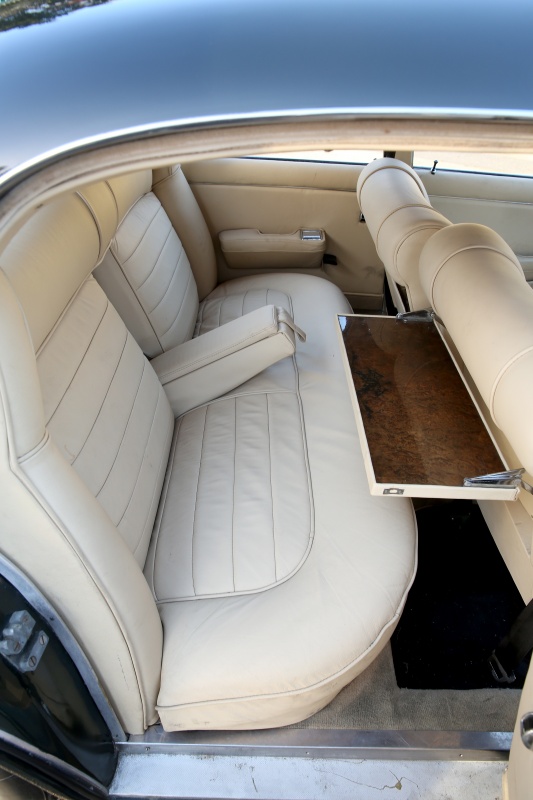 The engine for the Lagonda Rapide was the 4 liter Aston Martin DB 4 six cylinder double overhead cam unit fitted with triple carburettors to give it in excess of 260bhp. So, despite the stretched chassis and heavier body the Lagonda still had that Aston Martin umph, and the exahaust note to go with it.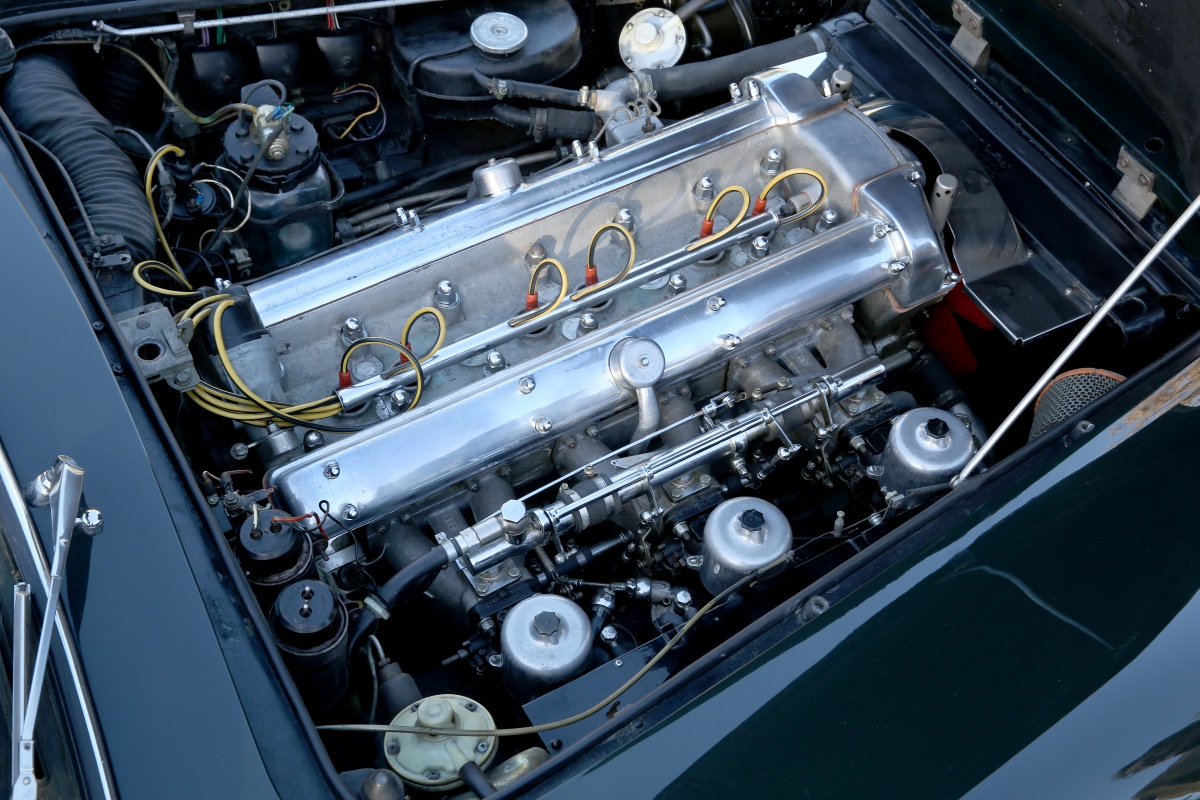 Suspension was coil springs and wishbones in the front and a De Dion tube in the rear. This is a sensible arrangement in a saloon car where one can expect the boot to be periodically loaded with suitcases for long trips. Fully independent suspensions can tend towards uneven and undesirable tyre wear if the car is heavily loaded, as a four door saloon is likely to be. Brakes were discs all around with dual circuit hydraulics and servo assistance.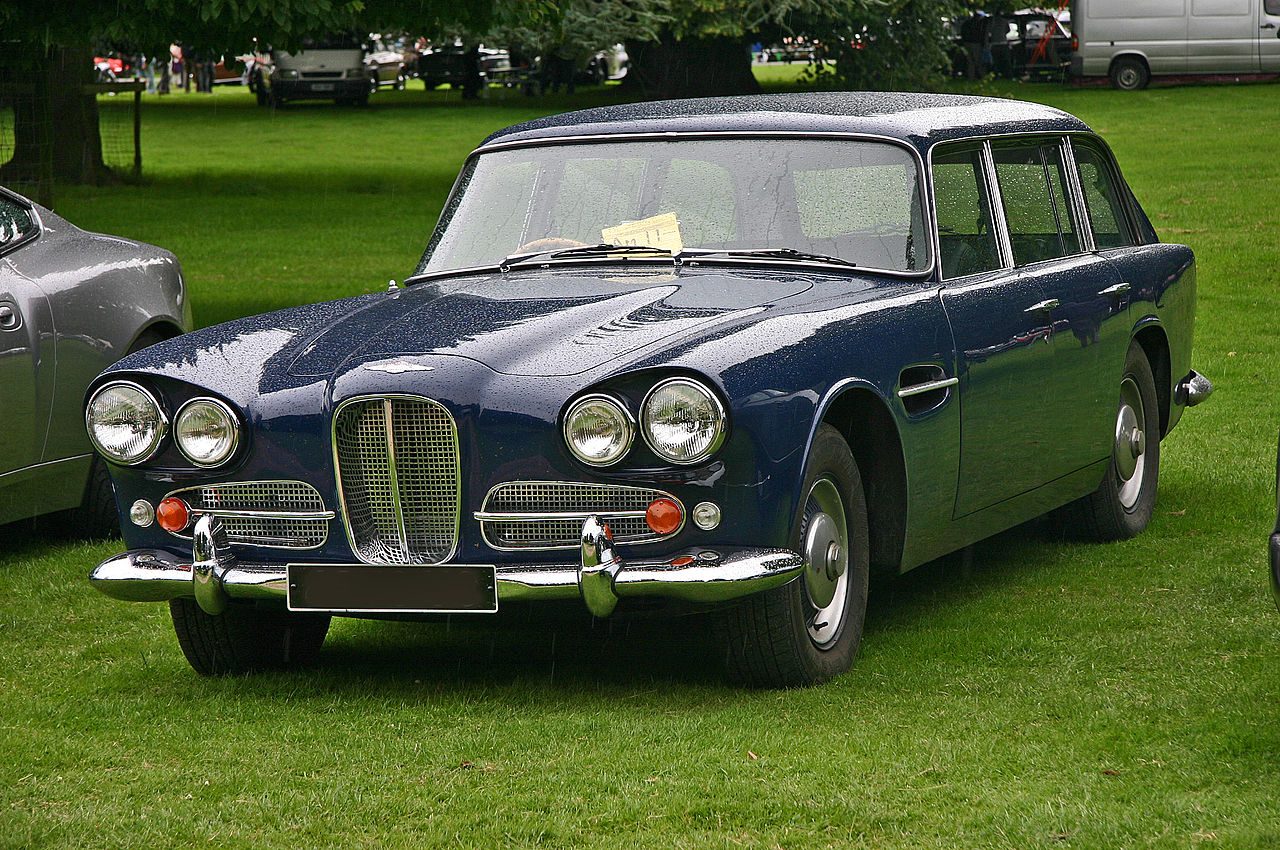 In addition to the four door saloon there was a "Shooting Brake" (Estate Car) version. No doubt ideal for shooting enthusiasts to carry rifles or guns and all the paraphenalia needed for a weekend deer stalking or pheasant shooting.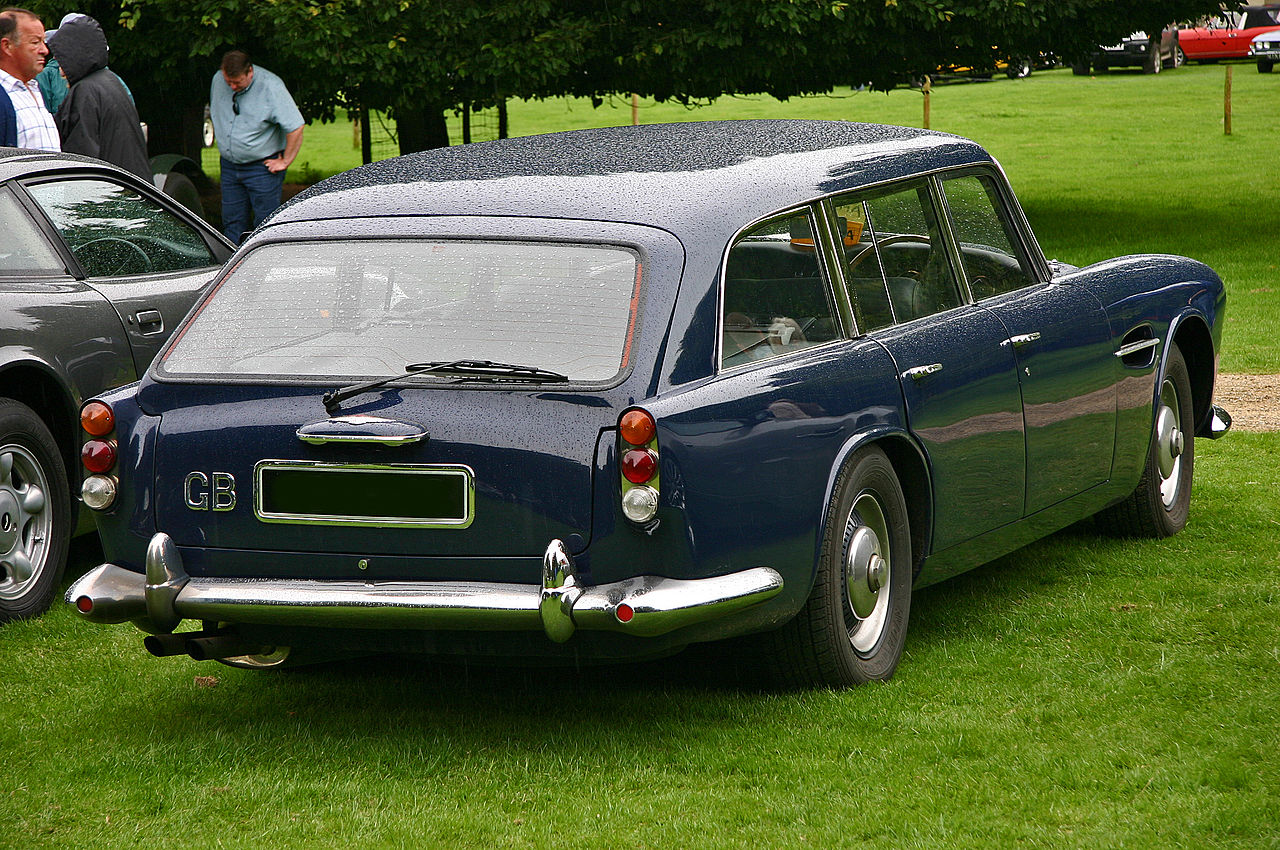 The Lagonda Rapide was built to special order only. Only 55 cars were built of which 48 are known to exist today. Most were right hand drive although there were seven left hand drive cars produced. The majority of the cars were fitted with Borg Warner 3 speed automatic transmissions although there were also cars fitted with the Aston Martin DB 4 manual gearbox.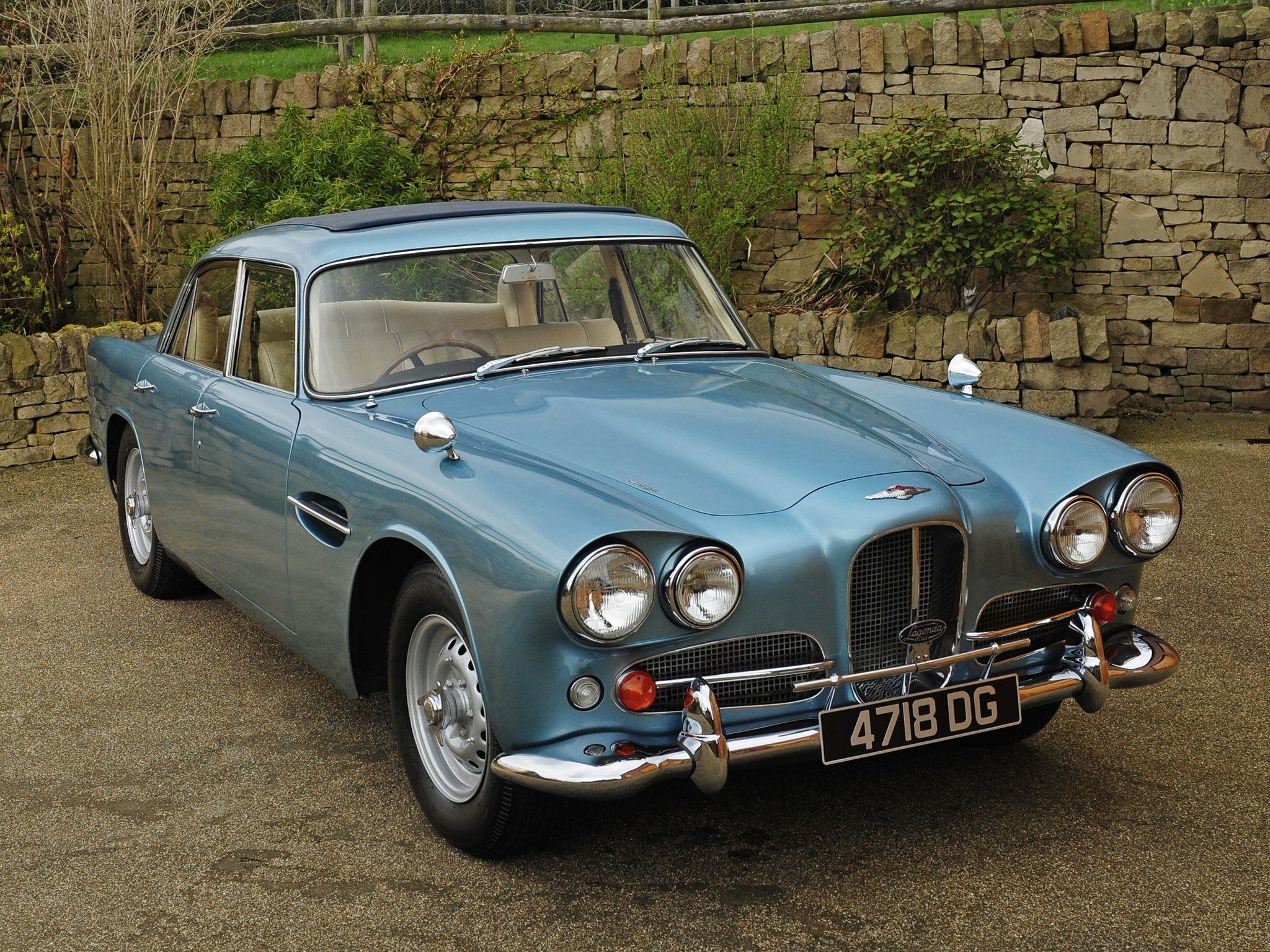 Bodywork was aluminium over a Superleggera tubulular steel frame.
The Lagonda Rapide was a successful design and is a highly desirable motor car. It failed to really resurrect the Lagonda brand for Aston Martin and I think the emergence of another British car at that time that was much cheaper sealed its fate. I'm talking about the Jaguar XJ6, which took Britain by storm and was itself a wonderful motor car, even in the early version with the 2.8 liter engine.
The 1963 Lagonda Rapide in "Goodwood Green" that appears in a number of our pictures for this post can be found on classicdriver.com if you click here.
The pictures in this post are all desktop wallpaper quality.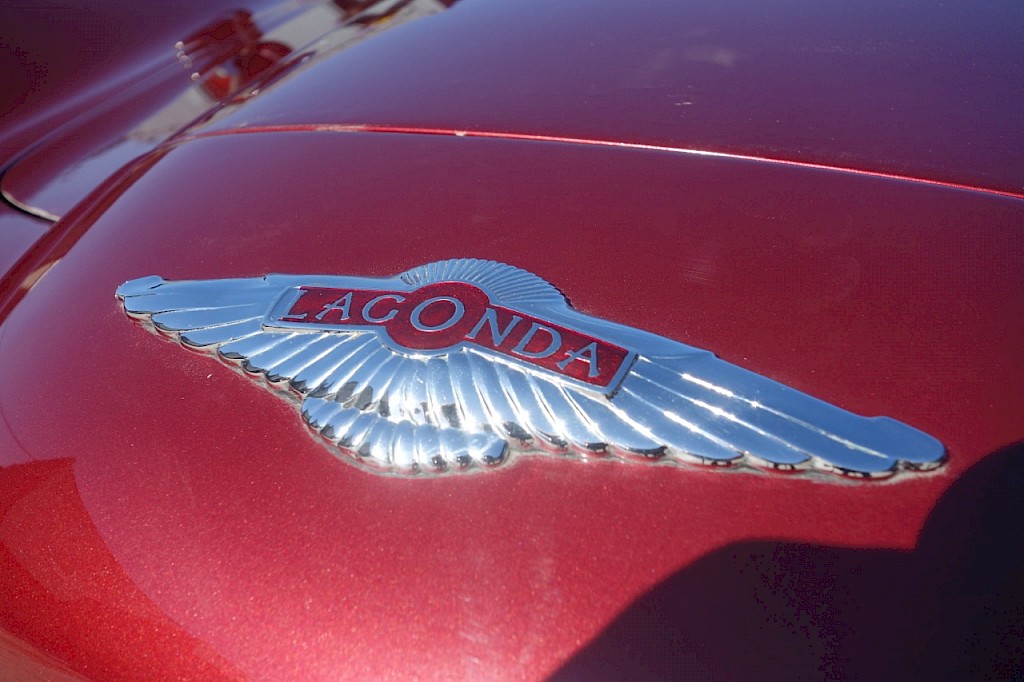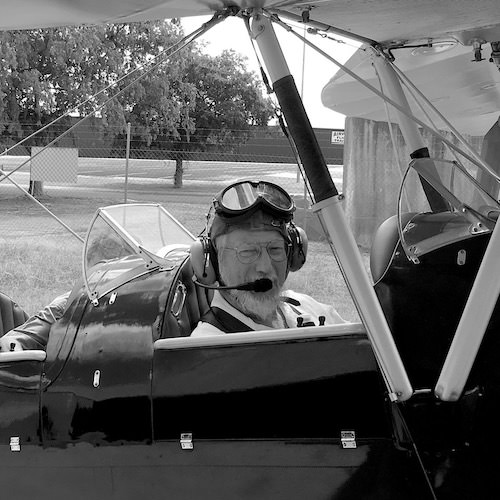 Jon Branch is the founder and senior editor of Revivaler and has written a significant number of articles for various publications including official Buying Guides for eBay, classic car articles for Hagerty, magazine articles for both the Australian Shooters Journal and the Australian Shooter, and he's a long time contributor to Silodrome.
Jon has done radio, television, magazine and newspaper interviews on various issues, and has traveled extensively, having lived in Britain, Australia, China and Hong Kong. His travels have taken him to Indonesia, Israel, Italy, Japan and a number of other countries. He has studied the Japanese sword arts and has a long history of involvement in the shooting sports, which has included authoring submissions to government on various firearms related issues and assisting in the design and establishment of shooting ranges.