It seems to have become the fashion in recent years for businesses not to have Christmas Parties any more but instead to have "Happy Holiday Parties"; which is odd really because the word holiday means "holy day". And so for a whole new generation Christmas, or more politically correctly Xmas, is all about the weird beardy guy with the limited vocabulary and the Coca Cola colored suit. For the new generation Xmas sums it up pretty well because "X" represents an unknown quantity.
Yet the Christmas carols tell a completely different story. Perhaps what's needed is to change all the words of the Christmas carols so they make sense to today's "digital natives". Try singing these words to the tune of Silent Night;-
Silent Night, Presents Night,
Santa's sleigh packed up tight
Filled with iPads and GTA5
On these gifts our children will thrive…
I'm really old fashioned,  I prefer the old one.
The real meaning of Christmas is found in the words of "God Rest Ye Merry Gentlemen".
God rest ye merry, gentlemen
Let nothing you dismay
Remember, Christ, our Saviour
Was born on Christmas day
To save us all from Satan's power
When we were gone astray
O tidings of comfort and joy,
Comfort and joy
O tidings of comfort and joy
The song reminds us that the only begotten Son of God came in the flesh of a man, born of a virgin, to testify to the truth and to give His life as a ransom for ours. It's the theme of C.S Lewis's "The Lion, The Witch, and The Wardrobe".
In the days when Jesus walked upon the earth one of the teachers of the law asked him "What is the greatest commandment in the law?". Jesus answered "Love God, and love other people as much as you love yourself". I wonder what kind of world we would be living in now if we all just did those two things?
Leo Tolstoy wrote a story about it. The story is called "Papa Panov's Special Christmas" and it's about a man who does those two things one Christmas and what happens to him.
This year I hope to have a Christmas that is blessed like the one Papa Panov has.
May you have a deeply blessed Christmas also. And let us all remember that if we want to talk with God He's only a prayer away (Santa is a bit more difficult to contact).
Papa Panov's Special Christmas
by Leo Tolstoy
It was Christmas Eve and although it was still afternoon, lights had begun to appear in the shops and houses of the little Russian village, for the short winter day was nearly over. Excited children scurried indoors and now only muffled sounds of chatter and laughter escaped from closed shutters.
Old Papa Panov, the village shoemaker, stepped outside his shop to take one last look around. The sounds of happiness, the bright lights and the faint but delicious smells of Christmas cooking reminded him of past Christmas times when his wife had still been alive and his own children little. Now they had gone. His usually cheerful face, with the little laughter wrinkles behind the round steel spectacles, looked sad now. But he went back indoors with a firm step, put up the shutters and set a pot of coffee to heat on the charcoal stove. Then, with a sigh, he settled in his big armchair.
Papa Panov did not often read, but tonight he pulled down the big old family Bible and, slowly tracing the lines with one forefinger, he read again the Christmas story. He read how Mary and Joseph, tired by their journey to Bethlehem, found no room for them at the inn, so that Mary's little baby was born in the cowshed.
"Oh, dear, oh, dear!" exclaimed Papa Panov, "if only they had come here! I would have given them my bed and I could have covered the baby with my patchwork quilt to keep him warm."
He read on about the wise men who had come to see the baby Jesus, bringing him splendid gifts. Papa Panov's face fell. "I have no gift that I could give him," he thought sadly.
Then his face brightened. He put down the Bible, got up and stretched his long arms t the shelf high up in his little room. He took down a small, dusty box and opened it. Inside was a perfect pair of tiny leather shoes. Papa Panov smiled with satisfaction. Yes, they were as good as he had remembered- the best shoes he had ever made. "I should give him those," he decided, as he gently put them away and sat down again.
He was feeling tired now, and the further he read the sleeper he became. The print began to dance before his eyes so that he closed them, just for a minute. In no time at all Papa Panov was fast asleep.
And as he slept he dreamed. He dreamed that someone was in his room and he know at once, as one does in dreams, who the person was. It was Jesus.
"You have been wishing that you could see me, Papa Panov." he said kindly, "then look for me tomorrow. It will be Christmas Day and I will visit you. But look carefully, for I shall not tell you who I am."
When at last Papa Panov awoke, the bells were ringing out and a thin light was filtering through the shutters. "Bless my soul!" said Papa Panov. "It's Christmas Day!"
He stood up and stretched himself for he was rather stiff. Then his face filled with happiness as he remembered his dream. This would be a very special Christmas after all, for Jesus was coming to visit him. How would he look? Would he be a little baby, as at that first Christmas? Would he be a grown man, a carpenter- or the great King that he is, God's Son? He must watch carefully the whole day through so that he recognized him however he came.
Papa Panov put on a special pot of coffee for his Christmas breakfast, took down the shutters and looked out of the window. The street was deserted, no one was stirring yet. No one except the road sweeper. He looked as miserable and dirty as ever, and well he might! Whoever wanted to work on Christmas Day – and in the raw cold and bitter freezing mist of such a morning?
Papa Panov opened the shop door, letting in a thin stream of cold air. "Come in!" he shouted across the street cheerily. "Come in and have some hot coffee to keep out the cold!"
The sweeper looked up, scarcely able to believe his ears. He was only too glad to put down his broom and come into the warm room. His old clothes steamed gently in the heat of the stove and he clasped both red hands round the comforting warm mug as he drank.
Papa Panov watched him with satisfaction, but every now and them his eyes strayed to the window. It would never do to miss his special visitor.
"Expecting someone?" the sweeper asked at last. So Papa Panov told him about his dream.
"Well, I hope he comes," the sweeper said, "you've given me a bit of Christmas cheer I never expected to have. I'd say you deserve to have your dream come true." And he actually smiled.
When he had gone, Papa Panov put on cabbage soup for his dinner, then went to the door again, scanning the street. He saw no one. But he was mistaken. Someone was coming.
The girl walked so slowly and quietly, hugging the walls of shops and houses, that it was a while before he noticed her. She looked very tired and she was carrying something. As she drew nearer he could see that it was a baby, wrapped in a thin shawl. There was such sadness in her face and in the pinched little face of the baby, that Papa Panov's heart went out to them.
"Won't you come in," he called, stepping outside to meet them. "You both need a warm by the fire and a rest."
The young mother let him shepherd her indoors and to the comfort of the armchair. She gave a big sigh of relief.
"I'll warm some milk for the baby," Papa Panov said, "I've had children of my own- I can feed her for you." He took the milk from the stove and carefully fed the baby from a spoon, warming her tiny feet by the stove at the same time.
"She needs shoes," the cobbler said.
But the girl replied, "I can't afford shoes, I've got no husband to bring home money. I'm on my way to the next village to get work."
Sudden thought flashed through Papa Panov's mind. He remembered the little shoes he had looked at last night. But he had been keeping those for Jesus. He looked again at the cold little feet and made up his mind.
"Try these on her," he said, handing the baby and the shoes to the mother. The beautiful little shoes were a perfect fit. The girl smiled happily and the baby gurgled with pleasure.
"You have been so kind to us," the girl said, when she got up with her baby to go. "May all your Christmas wishes come true!"
But Papa Panov was beginning to wonder if his very special Christmas wish would come true. Perhaps he had missed his visitor? He looked anxiously up and down the street. There were plenty of people about but they were all faces that he recognized. There were neighbors going to call on their families. They nodded and smiled and wished him Happy Christmas! Or beggars- and Papa Panov hurried indoors to fetch them hot soup and a generous hunk of bread, hurrying out again in case he missed the Important Stranger.
All too soon the winter dusk fell. When Papa Panov next went to the door and strained his eyes, he could no longer make out the passers-by. most were home and indoors by now anyway. He walked slowly back into his room at last, put up the shutters, and sat down wearily in his armchair.
So it had been just a dream after all. Jesus had not come.
Then all at once he knew that he was no longer alone in the room.
This was not dream for he was wide awake. At first he seemed to see before his eyes the long stream of people who had come to him that day. He saw again the old road sweeper, the young mother and her baby and the beggars he had fed. As they passed, each whispered, "Didn't you see me, Papa Panov?"
"Who are you?" he called out, bewildered.
Then another voice answered him. It was the voice from his dream- the voice of Jesus.
"I was hungry and you fed me," he said. "I was naked and you clothed me. I was cold and you warmed me. I came to you today in everyone of those you helped and welcomed."
Then all was quiet and still. Only the sound of the big clock ticking. A great peace and happiness seemed to fill the room, overflowing Papa Panov's heart until he wanted to burst out singing and laughing and dancing with joy.
"So he did come after all!" was all that he said.
—————————————————————————
"For a Child is born; to us a Son is given; and the government is on His shoulder; and His name is called Wonderful, Counselor, the mighty God, the everlasting Father, the Prince of Peace."
Isaiah 9:6. – LITV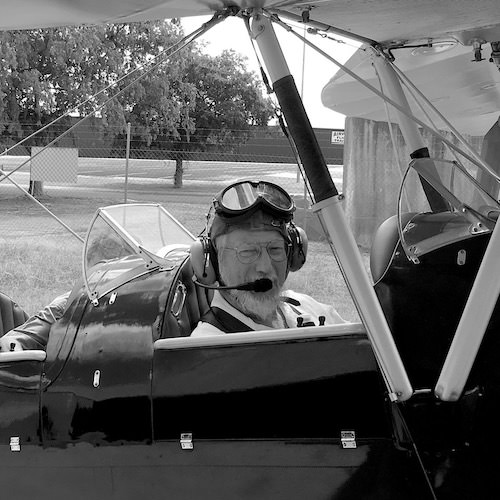 Jon Branch is the founder and senior editor of Revivaler and has written a significant number of articles for various publications including official Buying Guides for eBay, classic car articles for Hagerty, magazine articles for both the Australian Shooters Journal and the Australian Shooter, and he's a long time contributor to Silodrome.
Jon has done radio, television, magazine and newspaper interviews on various issues, and has traveled extensively, having lived in Britain, Australia, China and Hong Kong. His travels have taken him to Indonesia, Israel, Italy, Japan and a number of other countries. He has studied the Japanese sword arts and has a long history of involvement in the shooting sports, which has included authoring submissions to government on various firearms related issues and assisting in the design and establishment of shooting ranges.