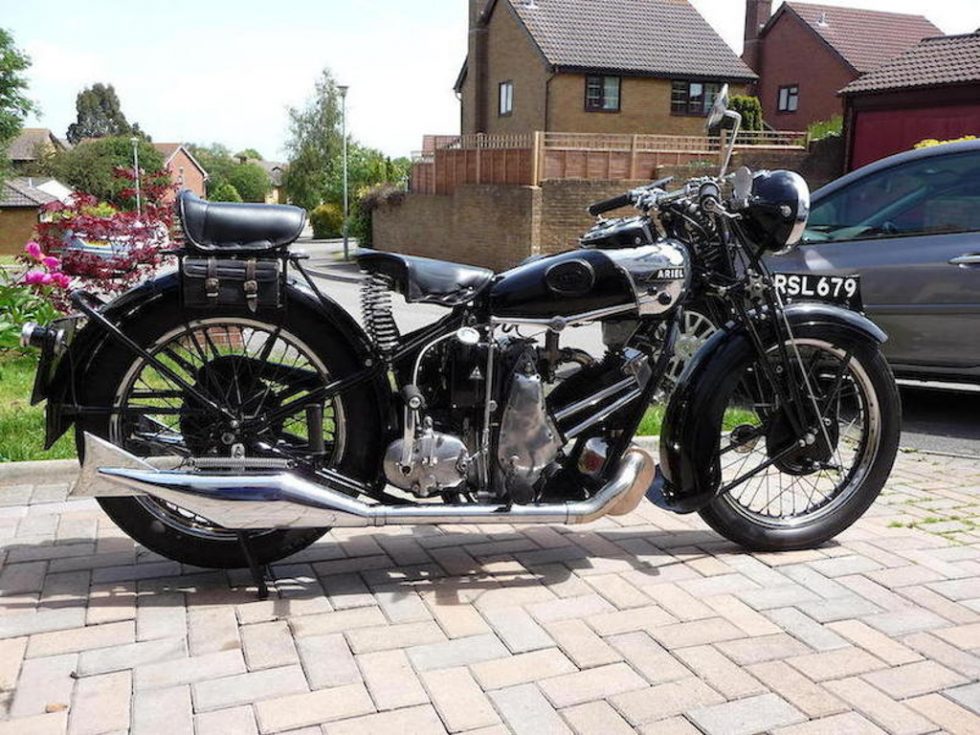 The Ariel SF31 was introduced in 1931 as Ariel's offering in the then popular 500cc class of motorcycle. The engine was quite different to the other Ariel offerings being an OHV single with the cylinder laid at an angle with the cylinder head pointing into the air flow. This both provided improved cooling and made for easier maintenance.
In addition to the improved cooling and easier maintenance provided by the 30° inclined cylinder the center of gravity of the bike was lowered improving handling.
An interesting feature of the bike is the twin pipe exhaust system that begins at the silencer box mounted at the front of the engine and low down. This is another easy maintenance design feature that also serves to keep the center of gravity as low as possible. The twin pipes belie the fact that this is a single cylinder motorcycle.
This 1931 Ariel SF31 motorcycle is in beautifully restored condition complete with re-chromed fuel tank, stainless steel wheel rims and spokes, and a stainless steel exhaust system. The only deviation from the original factory specification is the later version two brush dynamo.
This motorcycle is coming up for sale by Bonhams at their Annual Spring Stafford auction to be held in Stafford, Britain, on 23rd April 2017.
You will find the sale page for this unusual and quite rare Ariel motorcycle if you click here.
This looks to be a nicely presented and very interesting 1930's Ariel.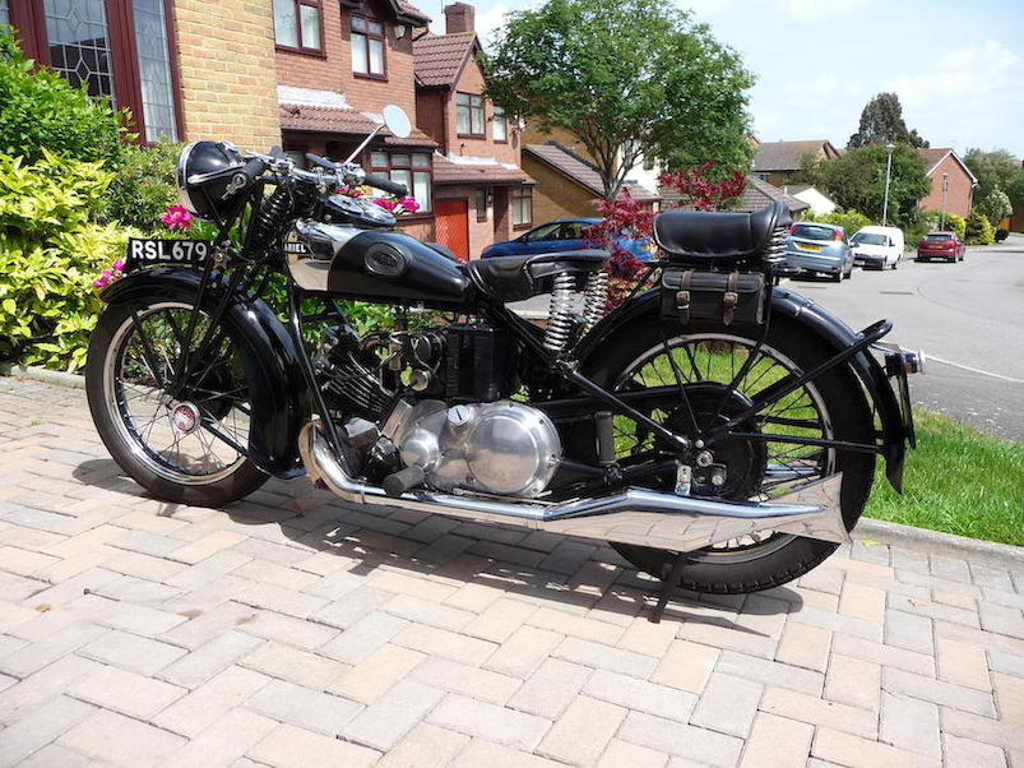 (All pictures courtesy Bonhams).