Rock and Roll stars are not typically people who lovingly cherish their cars. And this was true of Keith Richards of the Rolling Stones in his ownership of his 1965 Bentley S3 Continental Flying Spur Sports Saloon, which he christened "Blue Lena" after American singer Lena Horne. "Blue Lena" was destined for a bit of a wild life as Keith Richards might well be described as something of a "party boy". If "Blue Lena" could speak no doubt she would have some fascinating tales to tell, and no doubt the members of the Metropolitan Police would have been interested in some of them.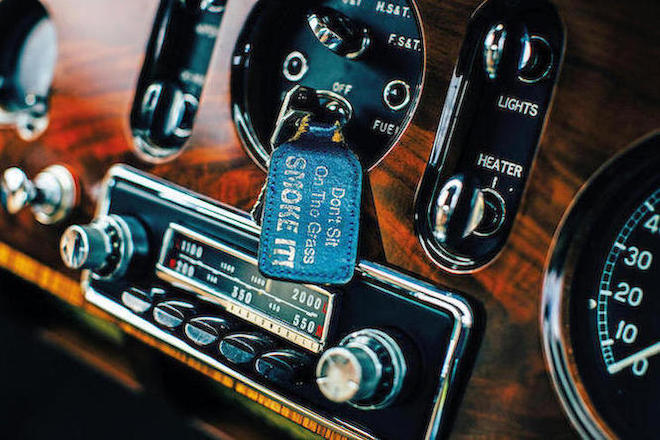 Blue Lena is symbolic of Britain's post war era when a new generation, the first generation to grow up in a world where global mass destruction was not only possible but threatening, sought to challenge and to throw away the accepted social norms to replace them with – and this is the hard part – something that was expected to be better – yet that generation didn't have a viable vision of what that "better world" was going to look like. John Lennon proclaimed "Make love not war", and the key-tag supplied with Blue Lena says "Don't sit on the grass, smoke it". At best the whole "sex, drugs and Rock and Roll" philosophy was nothing more than hedonistic escapism. And escapism seeks to escape the problems, to escape responsibility to deal with the problems, and thus to ensure things will get progressively worse. It's a legacy that Britain and the United States are still suffering from.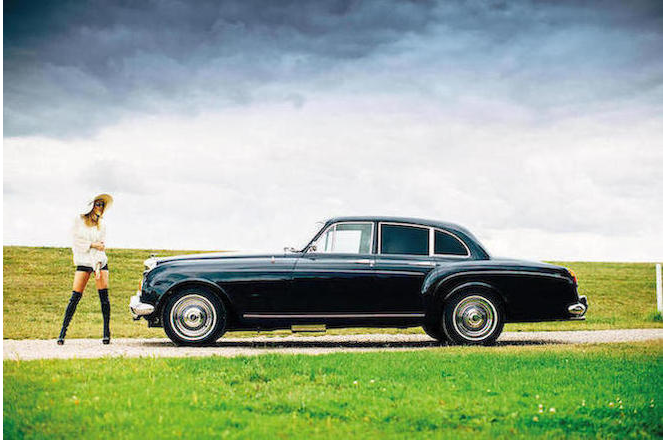 So Blue Lena is an historic symbol of that escapist era. Is she a symbol of something that you consider to be fabulous, wild and wonderful? Or is she a symbol of lost lives, and lost opportunities?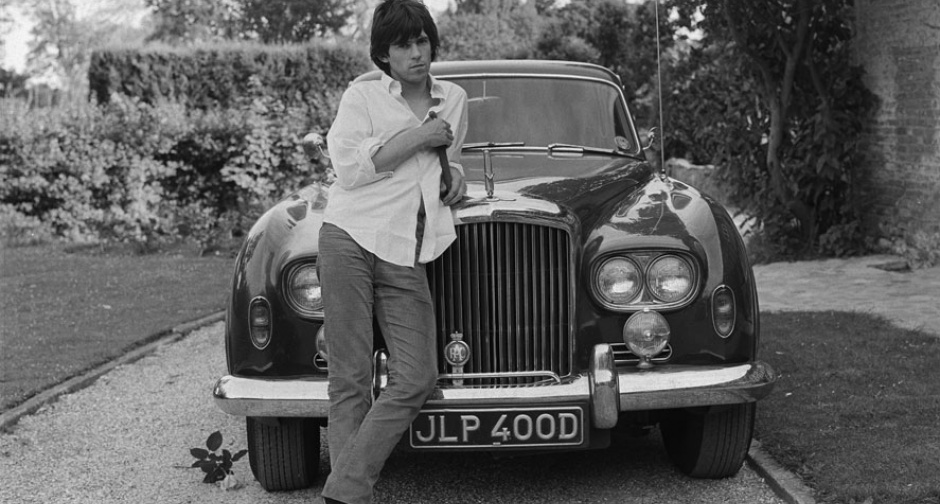 One of the more famous stories associated with Blue Lena is a story of escape. In his autobiography "Life" Keith Richards describes Blue Lena as "A car that was made to be driven fast at night." and so in 1967, after the British Police raided Keith's home "Redlands" in Surrey, that Keith and some friends decided to move to Morocco for a while. Why Morocco? Perhaps they'd seen Humphrey Bogart in "Casablanca" and decided it was as good a place to escape to as any. Blue Lena had been fitted with a secret compartment in which to stash substances that the police might be interested in so she was equipped for the trip. Keith tells us that she was "the scene of many an acid filled journey".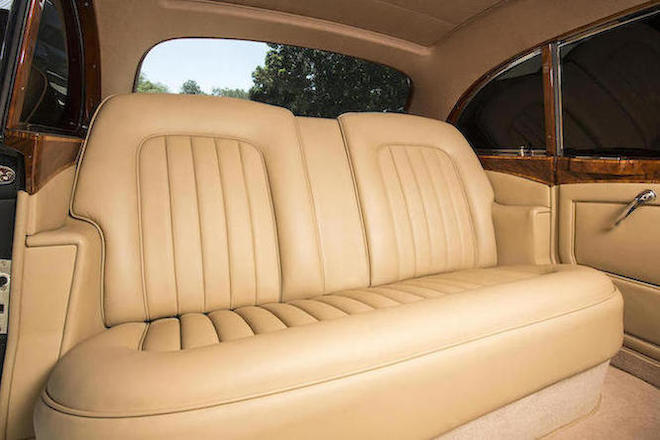 On the way to Morocco the group got into a spot of bother in Barcelona which resulted in a crowd pelting Blue Lena with whatever they could find to throw at her – this was not good for Blue Lena's paintwork and also resulted in a broken windscreen.
Amongst those in the Bentley only actress Anita Pallenberg stayed with Richards for the whole trip to Morocco, and then she stayed with him until 1980 becoming mother of their three children.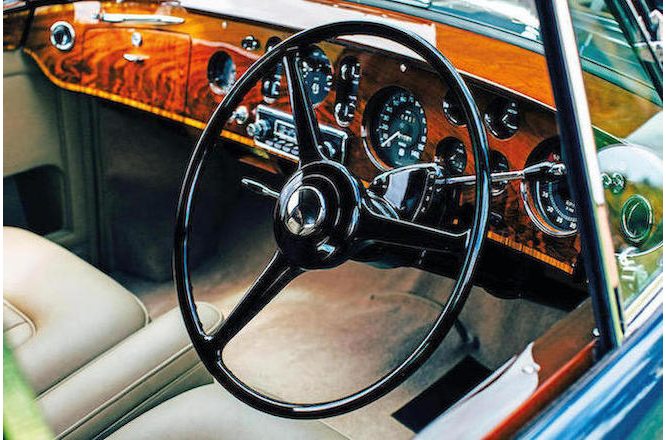 Blue Lena was Keith Richard's car from London to Tangier and Rome. He survived two crashes in her and eventually sold her in 1978.
By the time she was purchased by her current owner she was in such a poor state that it was a case of deciding whether to scrap her for parts or do a complete re-build. Given her value as an icon of popular culture, and thus her historic value, the owner committed to a five year restoration to bring her back to "as new" condition complete with her dark denim blue paintwork and the pretty Connolly beige leather, which had to be re-created as a special batch.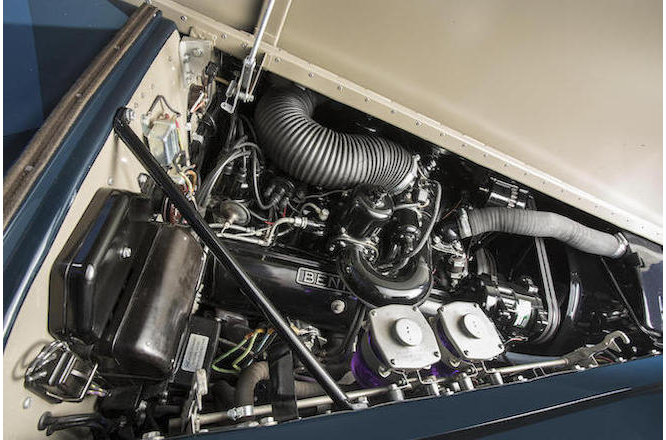 Blue Lena is coming up for sale at the Goodwood Revival Bonhams auction on 12 Sep 2015.
You will find the Bonhams auction page if you click here.
She's a symbol of an era now long gone, but an era whose legacy lingers on. One of only 68 right hand drive made, and one of only 87 made in total she is a magnificent Bentley, with some stories to tell, and some secrets to keep. As for the location of the secret compartment – sorry, that's a secret.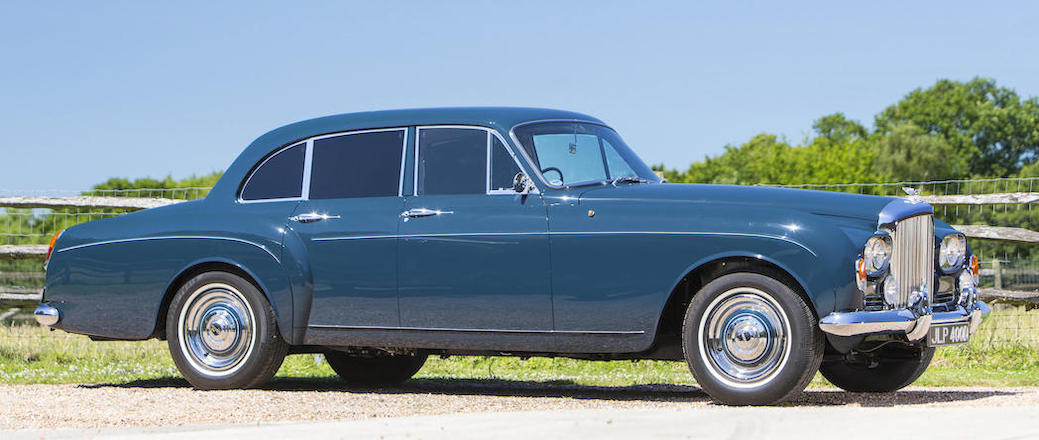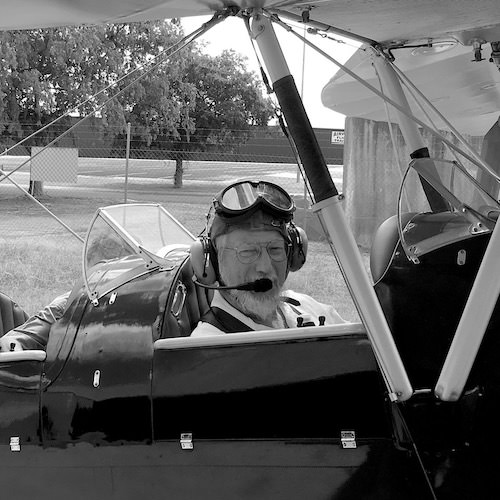 Jon Branch is the founder and senior editor of Revivaler and has written a significant number of articles for various publications including official Buying Guides for eBay, classic car articles for Hagerty, magazine articles for both the Australian Shooters Journal and the Australian Shooter, and he's a long time contributor to Silodrome.
Jon has done radio, television, magazine and newspaper interviews on various issues, and has traveled extensively, having lived in Britain, Australia, China and Hong Kong. His travels have taken him to Indonesia, Israel, Italy, Japan and a number of other countries. He has studied the Japanese sword arts and has a long history of involvement in the shooting sports, which has included authoring submissions to government on various firearms related issues and assisting in the design and establishment of shooting ranges.