People are different; some of us like to hear the uneven throb of a V8 or the piercing scream of a Formula 1 car, and some don't. Some instead are content with the sound of silence, the quieter the car and the quieter the ride the better. At the race track I love the sound of a V8, but I must admit that if I'm on a long country drive then I'm one of the sounds of silence brigade – and I only want the silence broken by something by Pyotr Ilyich Tchaikovsky, or Aram Khachaturian as the car eats up the miles. So I sympathize with those who prefer an electric car. I don't own one because I live in the country and no-one makes an electric car with a thousand kilometer range whereas my gasoline slurping touring car does a thousand plus kilometers without much difficulty.
Although electric cars are purported to be more environmentally friendly in reality they aren't. The electricity has to be generated somehow and that normally means it's generated at a coal burning power station or a nuclear one. Unleaded gasoline burns cleaner than coal and doesn't create nuclear waste.
Back in the 1920's people weren't in the business of wanting an electric car for misguided notions of environmental friendliness. They wanted an electric car because electric cars were quiet and not smelly. Electric cars were especially popular with ladies who were looking for a clean and quiet carriage to transport themselves and their friends.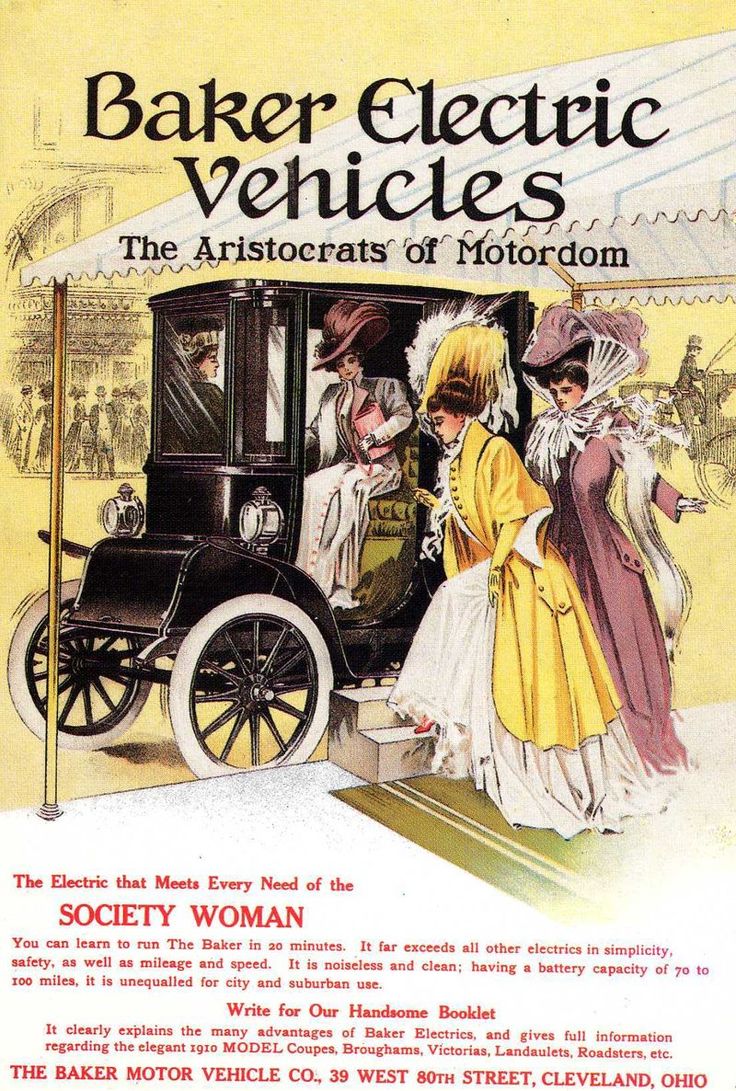 Recognizing this two of the main electric car companies, Baker and Detroit Electric ensured their cars and advertising emphasized comfort, refinement, and ease of operation.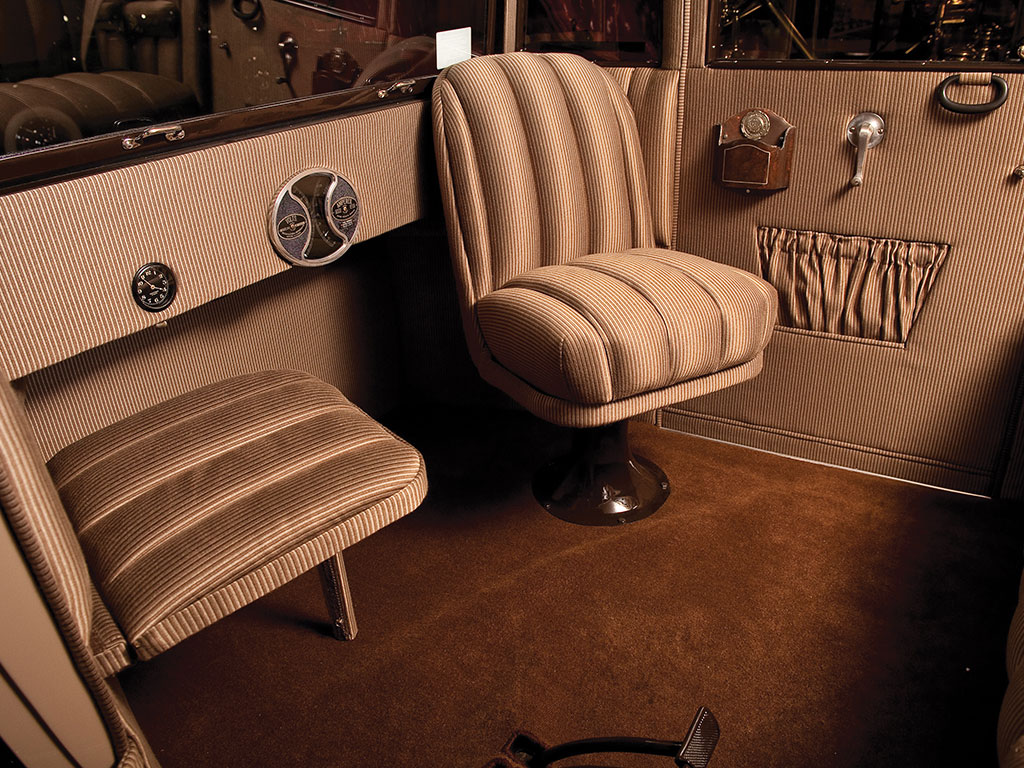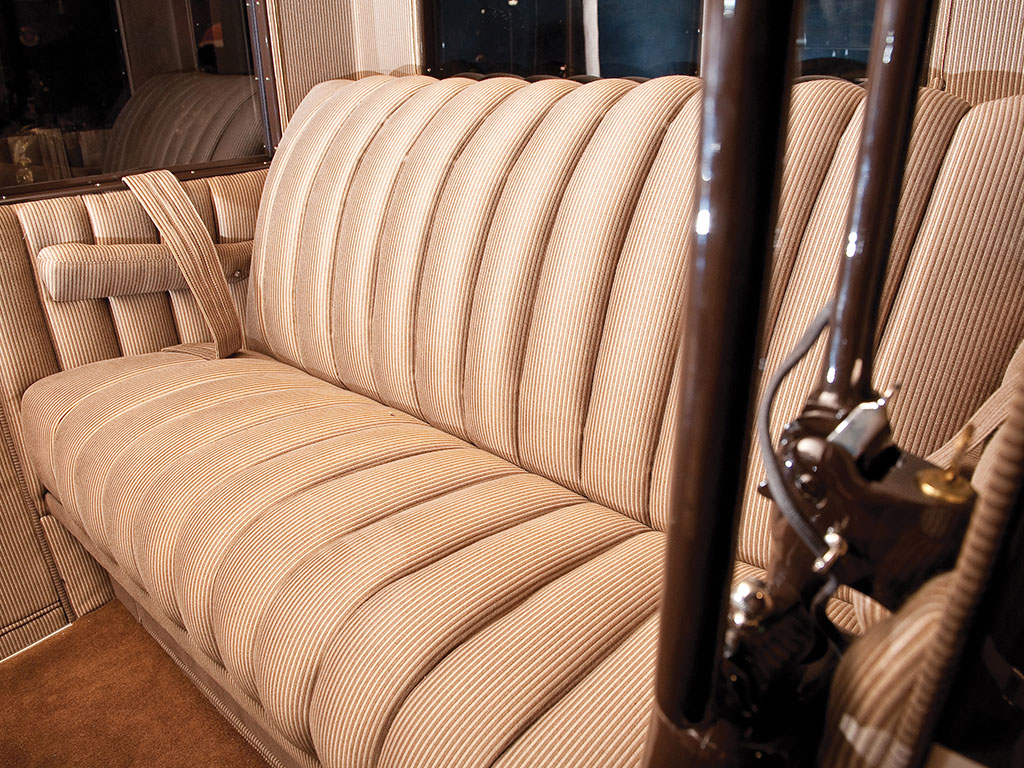 Our feature car is a 1920 vintage Detroit Electric Brougham which was purchased by a lady named Margaret Gray who kept the car until 1952 when she gave up driving at the age of ninety. So this was a car that Mrs Gray clearly had much affection for.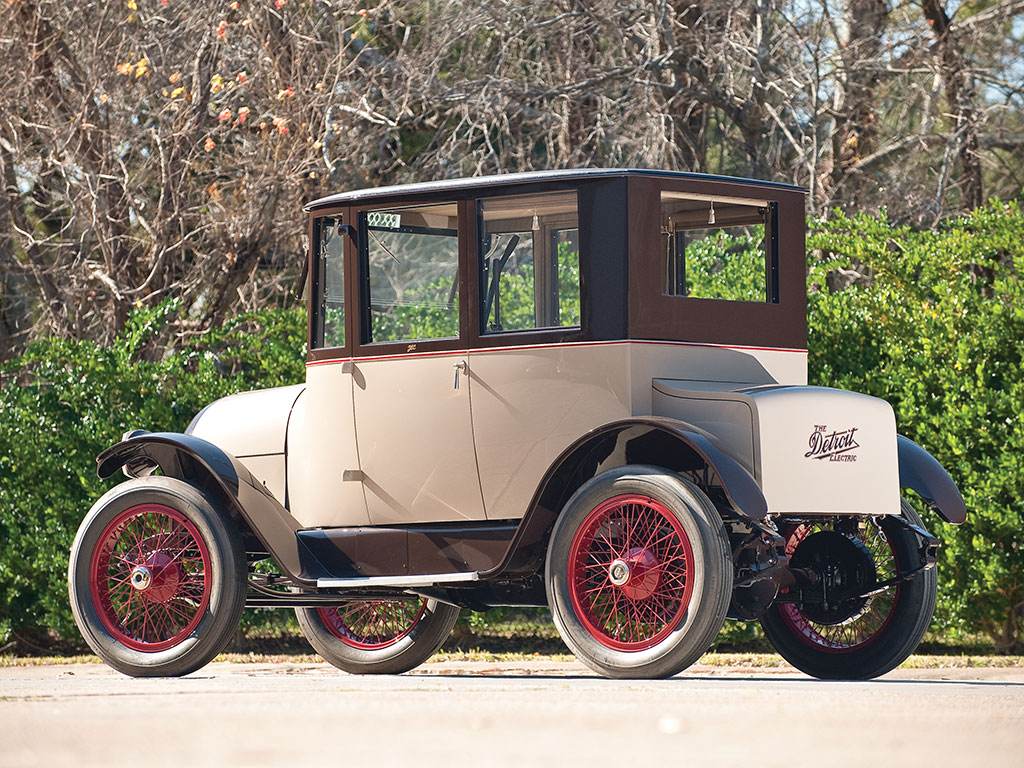 The technical specifications of this Detroit Electric Model 82 are not going to inspire a sports car enthusiast, but not all car owners are sports car enthusiasts.   Power is rated at 4.3 hp derived from an 84 Volt DC motor coupled to a direct shaft drive. The car has solid front and live rear axles with semi-elliptical leaf spring suspension and rear-wheel mechanical drum brakes. Not a car that one would take to the drag strip or for a track day, but perfectly fine for motoring around town.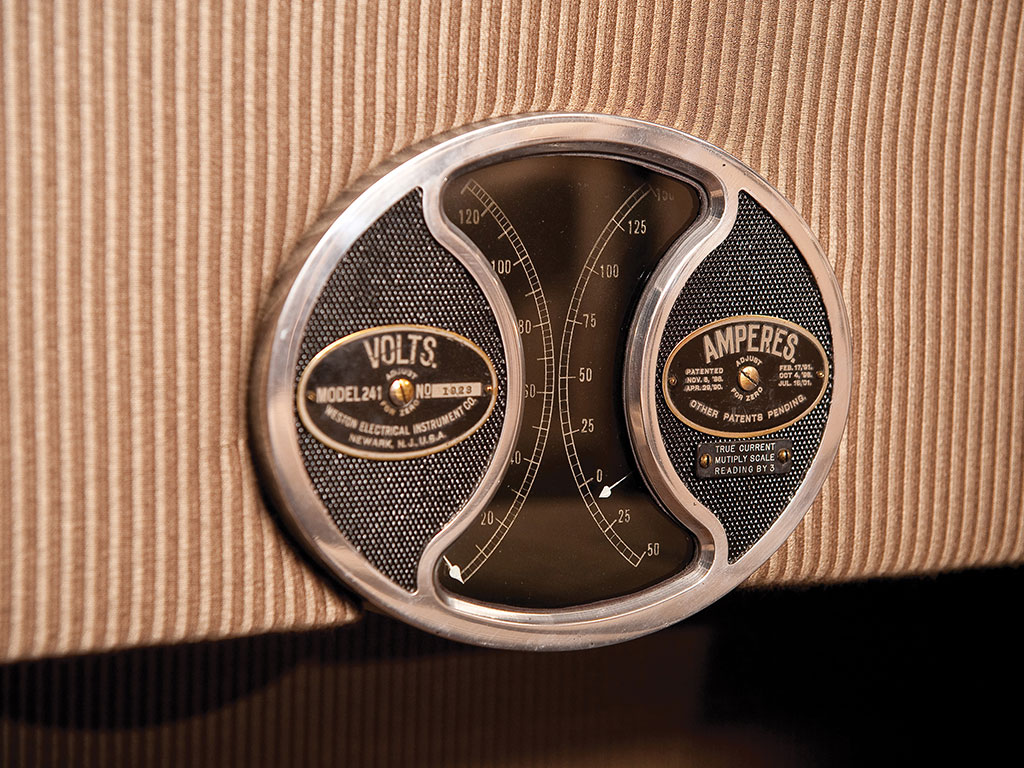 In short this was and is a car for stylish around town transportation and Mrs Gray was obviously very content with it. This is a car that Google should look at as they are working on creating a self driving car and the style of this one could well prove to be exactly what people would enjoy with its lounge room seating layout, upright cabin, and ease of access.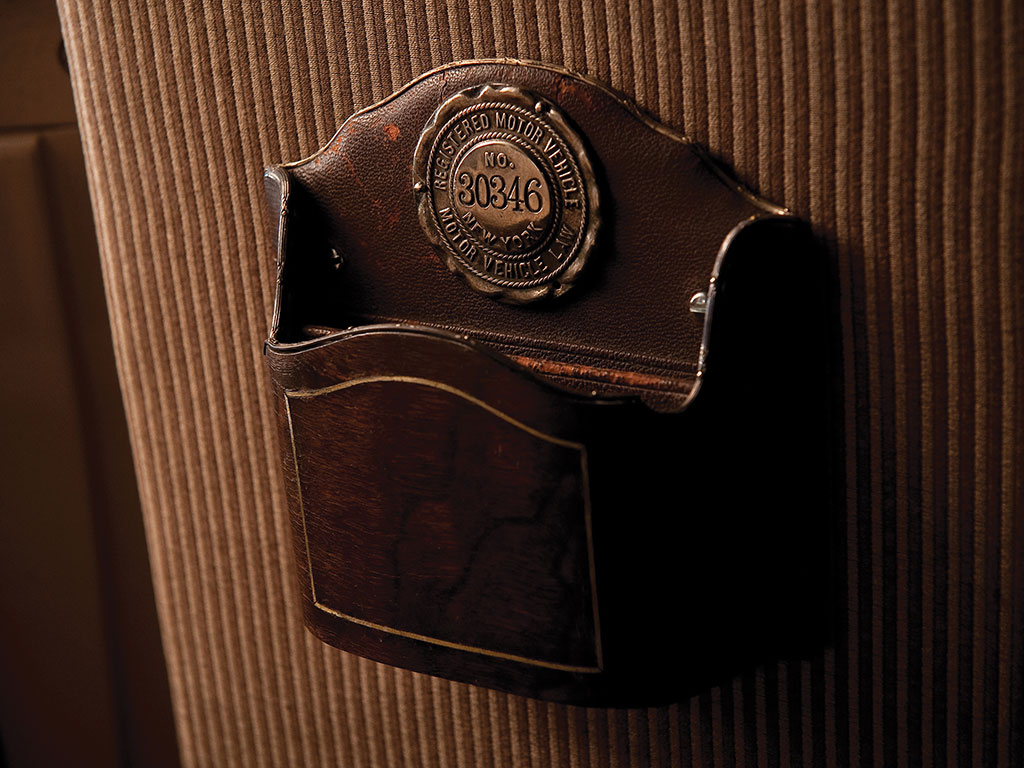 This particular car that is coming up for auction by RM Sotheby's at their Motor City auction on 30th July 2016 is a beautifully restored example of a Detroit Electric Model 82. It has been carefully preserved in highly regarded collections of electric vehicles since Mrs Margaret Gray parted with it and would be a superb addition to someone's collection of twenties vehicles.
You will find the RM Sotheby's auction page for this car if you click here.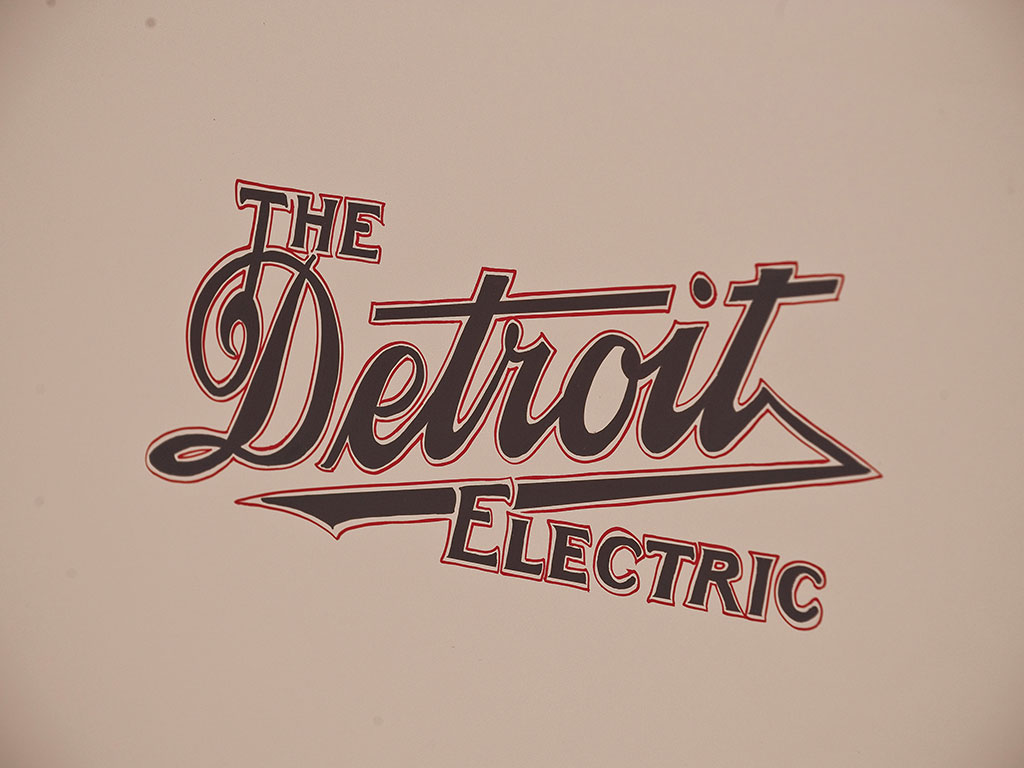 Jay Leno has a Baker electric car in his collection and he does an interesting video comparing it with a modern Ford Focus electric car.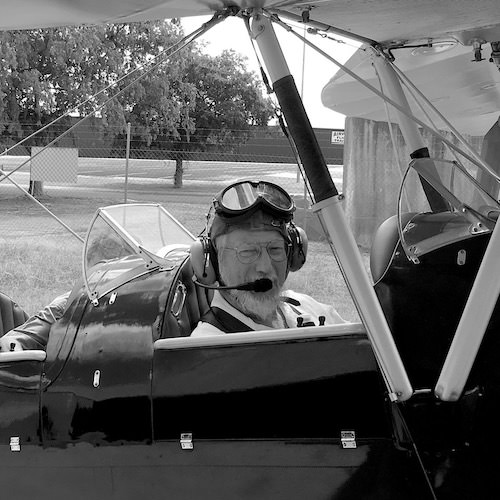 Jon Branch is the founder and senior editor of Revivaler and has written a significant number of articles for various publications including official Buying Guides for eBay, classic car articles for Hagerty, magazine articles for both the Australian Shooters Journal and the Australian Shooter, and he's a long time contributor to Silodrome.
Jon has done radio, television, magazine and newspaper interviews on various issues, and has traveled extensively, having lived in Britain, Australia, China and Hong Kong. His travels have taken him to Indonesia, Israel, Italy, Japan and a number of other countries. He has studied the Japanese sword arts and has a long history of involvement in the shooting sports, which has included authoring submissions to government on various firearms related issues and assisting in the design and establishment of shooting ranges.