The Bugatti Type 57C was a supercharged version of the Type 57 intended for racing, thus it was a car intended for exuberant driving. Type 57 Bugattis were fitted with a 3,257cc straight eight Double Overhead Camshaft engine which sounds and performs just as wonderfully as the description would promise. There is something about the sweet hint of imbalance of an eight cylinder engine that makes it sound like music to the ears of a car enthusiast. Add a supercharger and things get even more interesting.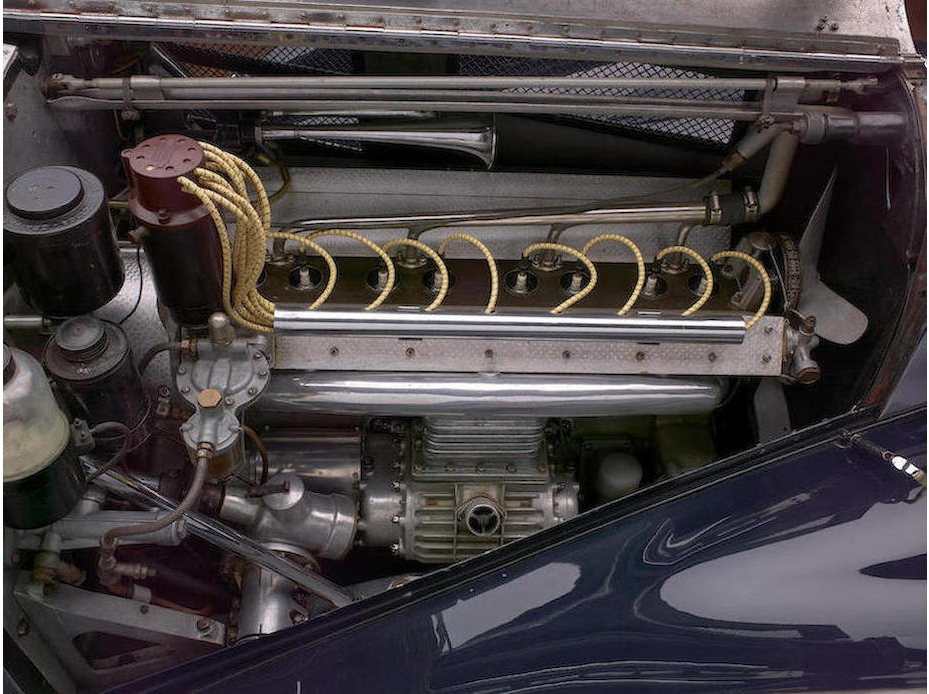 The non-supercharged Bugatti Type 57 engine produced 135hp and, depending on the bodywork fitted, gave the car a top speed of around 95mph. The supercharged engine of the Type 57C boosted the power to 160hp increasing the top speed accordingly.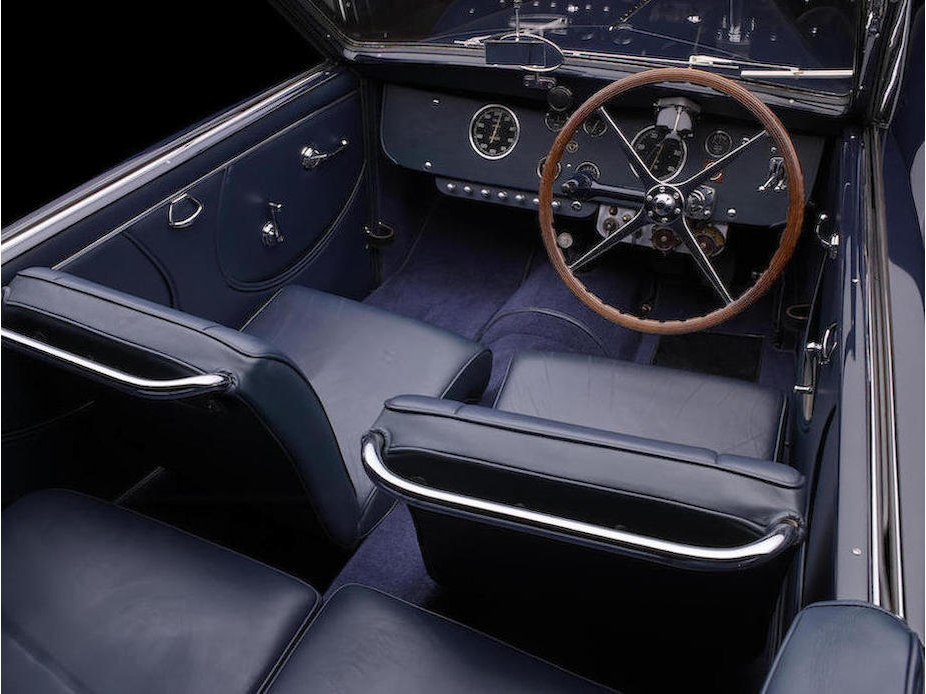 If you take a supercharged Bugatti intended for racing and fit it with a tasteful coupe body by Gangloff, complete with such civilized extras as wind up windows, you finish up with a car that is at once exciting to drive and delightfully comfortable; a refined supercharged straight eight that has the added aura of being a Bugatti.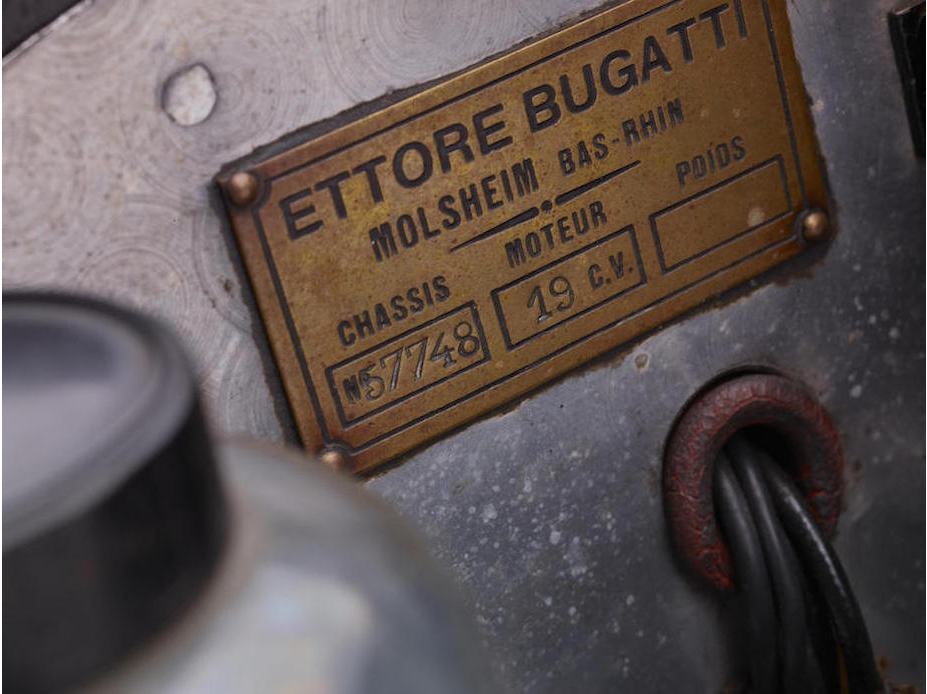 The Type 57 was the first design for the company by Jean Bugatti and it was also the first to mount the gearbox attached directly to the engine crankcase with a single plate clutch in the way we are used to with modern cars. The four speed gearbox feature constant mesh gears on 2nd, 3rd and 4th. Suspension was almost modernized by Jean Bugatti when he fitted an independent front suspension using transverse leaf springs but he only got away with that for the first two cars before his dad Ettore Bugatti noticed and insisted that his son return to the older hollow tubular live front axle design with semi-elliptical springs. The rear suspension was a live axle with reversed quarter-elliptical leaf springs.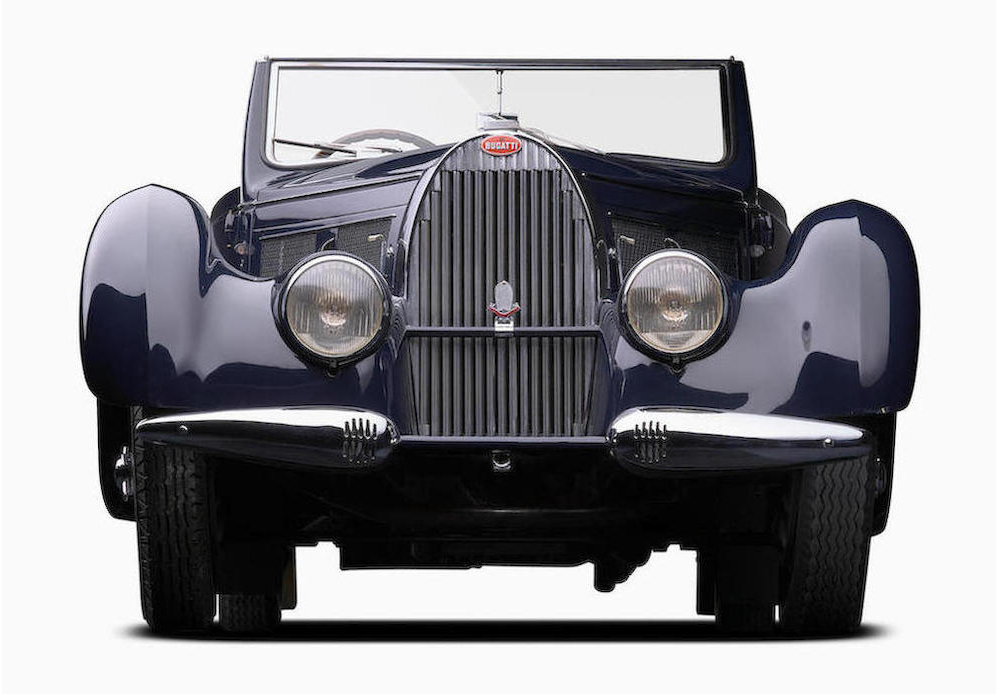 Early model Type 57 Bugatti had cable operated drum brakes which Ettore Bugatti strongly favored. However in 1938 Jean Bugatti managed to prevail against his father's wishes and the cars were fitted with Lockheed hydraulic drum brakes from then on. Ettore Bugatti is famous for having said "I make my cars to go, not to stop" and the cable brakes would certainly have ensured that policy bore fruit. The hydraulic brakes were however a significant improvement.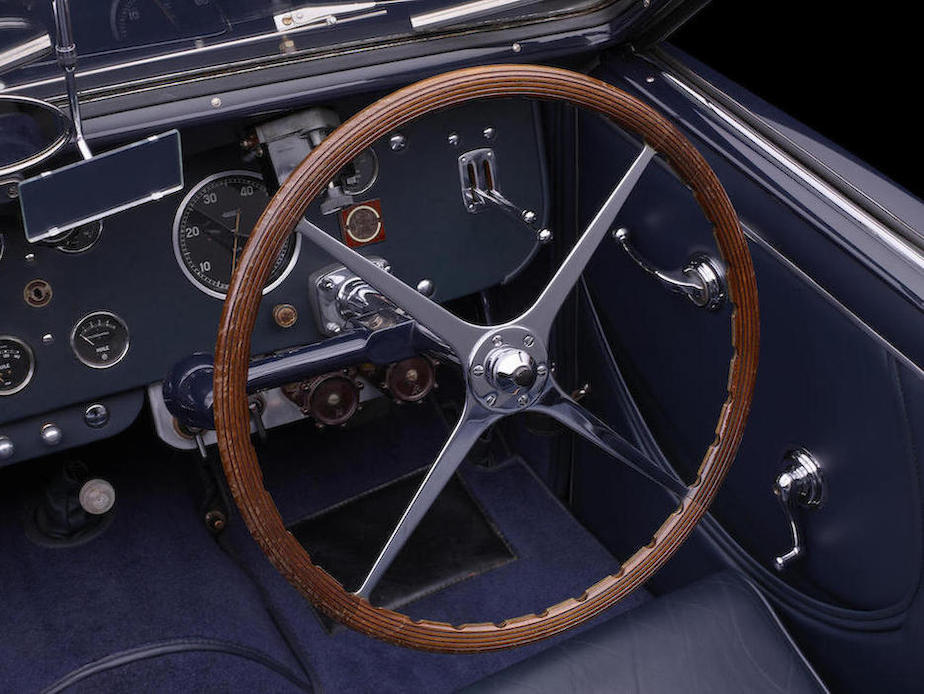 Jean Bugatti ensured that each of the models of the Type 57 received coachwork that reflected a flowing beauty that draws the eye to the car like a magnet. They are just outstandingly beautiful and it is this, in conjunction with their relative rarity, that ensures they are a premium in collector's circles.

The later model Type 57 also lost the light and pretty aluminium spoked wheels with integral drums in favor of Rudge-Whitworth center-lock wire wheels with separate drums. Still pretty but a tad less expensive, and less expensive to maintain in the long term.

Jean Bugatti died on 11 August 1939 whilst testing a car at Molsheim, the year after our feature car was built, leaving his father Ettore to continue the business through the war years. Ettore Bugatti himself passed away shortly after the war in 1947. Between Ettore and his son Jean a legacy for future generations had been created and in recent years the marque has been re-born to become a household name once again.
Of all the cars produced by Ettore and Jean Bugatti the Type 57 is perhaps the most well known, partly because of the unusual Aérolithe, Atlantic and the Atalante that are such a focus of collectors today, although all the Type 57 have a beauty of their own that is independent of rarity. Jean Bugatti simply ensured that he got it right regardless of he style of car he was creating. He designed and created cars with an aesthetic beauty that few can compete with. Our feature car being a prime example.
The car we have been featuring will be coming up for auction by Bonhams on 31st May at their Greenwich Concours d'Elegance Auction.
You will find the auction page if you click here.
This is an extraordinarily beautiful car. One we hope is preserved for future generations to appreciate the art of automotive design.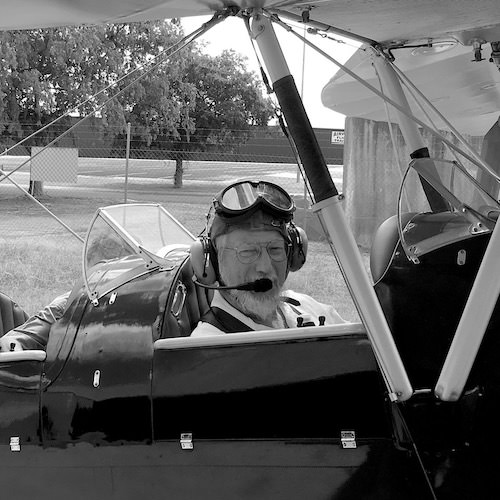 Jon Branch is the founder and senior editor of Revivaler and has written a significant number of articles for various publications including official Buying Guides for eBay, classic car articles for Hagerty, magazine articles for both the Australian Shooters Journal and the Australian Shooter, and he's a long time contributor to Silodrome.
Jon has done radio, television, magazine and newspaper interviews on various issues, and has traveled extensively, having lived in Britain, Australia, China and Hong Kong. His travels have taken him to Indonesia, Israel, Italy, Japan and a number of other countries. He has studied the Japanese sword arts and has a long history of involvement in the shooting sports, which has included authoring submissions to government on various firearms related issues and assisting in the design and establishment of shooting ranges.