The Ariel 4G Square Four engine was a re-design of the previous smaller capacity Square Four engine that had developed an adverse reputation for overheating of the rear cylinders causing deformation of the cylinder heads. So the re-design was intended to resolve that problem. The 4G Square Four engine by Edward Turner is especially interesting in that it effectively combines two twin cylinder engines into one, thus it has two transverse crankshafts. A novel arrangement that seems to have worked well. This engine formed the heart of a 996cc big bike that must be an impressive machine to ride. Engine capacity is in the Harley Davidson class and the big Ariel should be no less impressive than a thirties Harley. Another comparison is that this bike is contemporary with the Brough Superior SS100 and of near identical engine size, but a lot less expensive. So this bike provides a vintage big British motorcycle riding experience at a fraction of the cost of some of the desirable alternatives.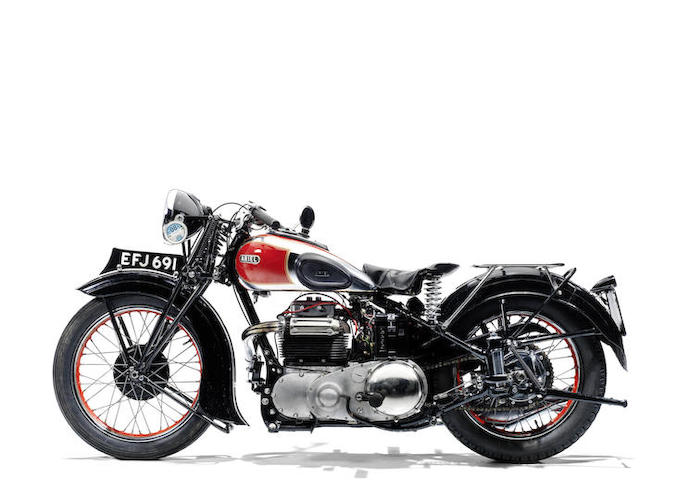 Christened the "Squarial" the bike was designed with side-car use in mind although it would be a wonderful ride without one. Anstey link plunger rear suspension was introduced on these bikes in 1939 and the machine pictured has this.
The Ariel Square Four bikes went out of production in 1959 as demand for large, low revving engines declined in favour of small high revving ones. A fact lamented by Phil Vincent of Vincent motorcyle fame, a man who appreciated the benefits of a large low stressed engine and appreciated the big Ariels.
This 1939 Ariel 996cc Model 4G Square Four is one of a small group of British big bikes that includes such names as Vincent and Brough. We hope it finds a new owner who will truly appreciate it.
You will find the sale page if you click here.
The sale is on 20th June 2015
As one would expect these bikes sound absolutely wonderful.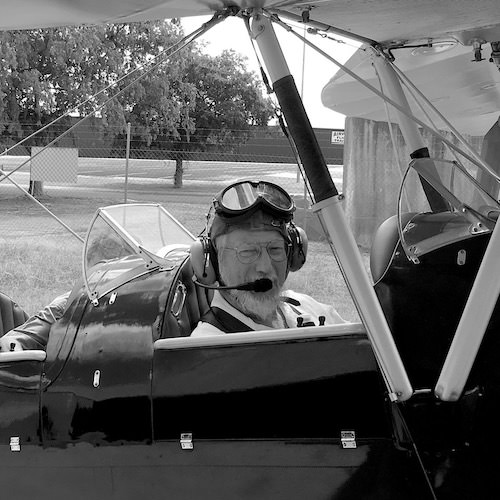 Jon Branch is the founder and senior editor of Revivaler and has written a significant number of articles for various publications including official Buying Guides for eBay, classic car articles for Hagerty, magazine articles for both the Australian Shooters Journal and the Australian Shooter, and he's a long time contributor to Silodrome.
Jon has done radio, television, magazine and newspaper interviews on various issues, and has traveled extensively, having lived in Britain, Australia, China and Hong Kong. His travels have taken him to Indonesia, Israel, Italy, Japan and a number of other countries. He has studied the Japanese sword arts and has a long history of involvement in the shooting sports, which has included authoring submissions to government on various firearms related issues and assisting in the design and establishment of shooting ranges.