The Series 1 Land Rover was the car that defined what a Land Rover is, or rather was. In the movie "The Gods Must Be Crazy" the mechanic, who has to spend more time fixing it than driving it, Christens it "The Anti-Christ". This is probably a bit unfair. The two Land Rovers I've owned and worked on were amongst the easier cars I've had to fix. The old ones were even designed so that you could change a rear main oil seal without taking out the engine, something I was grateful for when a rear main seal blew when we were on a trip and I was able to get one and change it, not quite at the road side, but in a caravan park where we camped.
I think the Land Rover was originally designed by someone who had a Meccano set as a boy. Lots of interestingly shaped metal bits and nuts and bolts with which to make stuff out of, including models of Land Rovers.
Series 1 Land Rovers in good restorable condition can be hard to find but this week one has appeared on the "Bring A Trailer" website. There is just one potential downside, the car is in Argentina, but the car itself looks like it might just be worth it.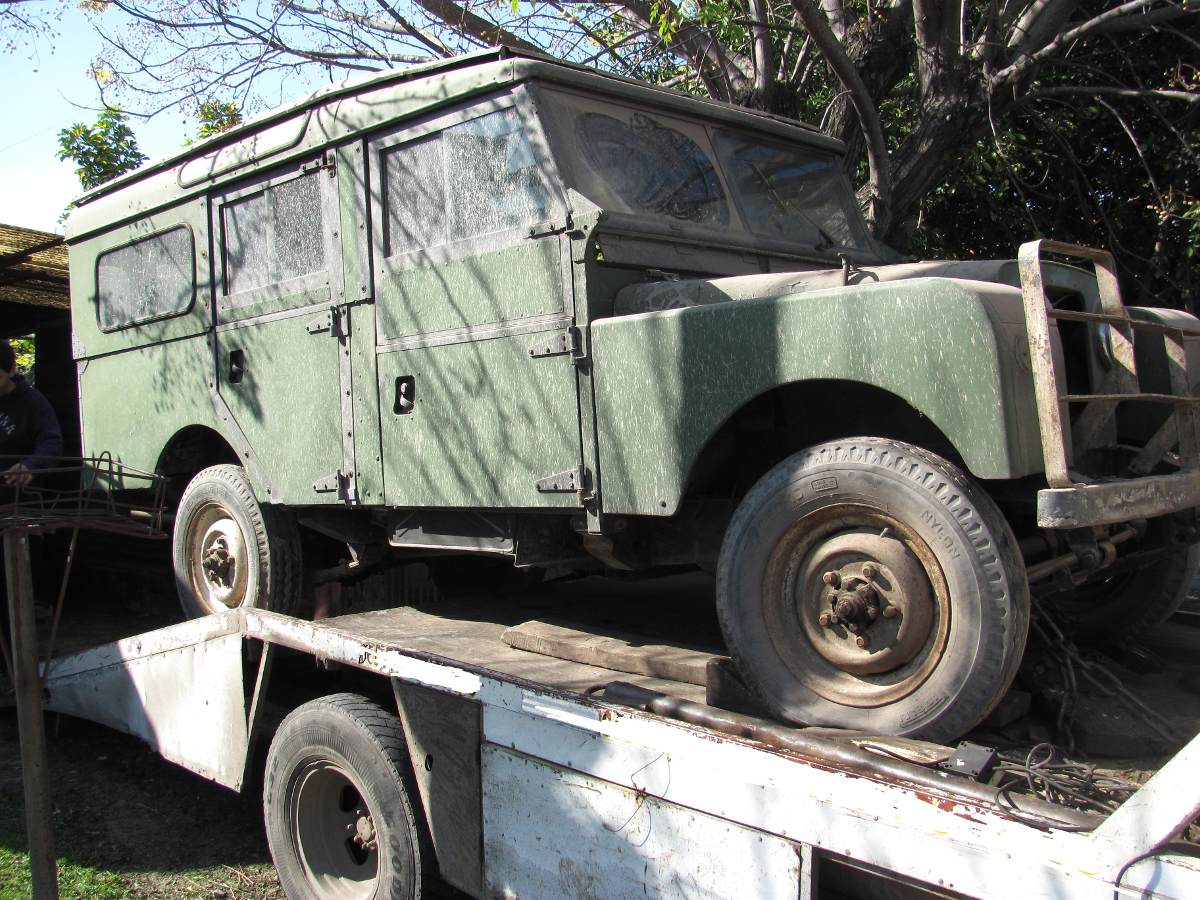 This 1956 Series 1 looks refreshingly rust free and the body panels look straight. It is fitted with a "tropical roof". This means it has an additional roof above the roof. This tends to keep the interior cooler when the vehicle is in direct sunlight and helps reduce condensation inside in colder weather.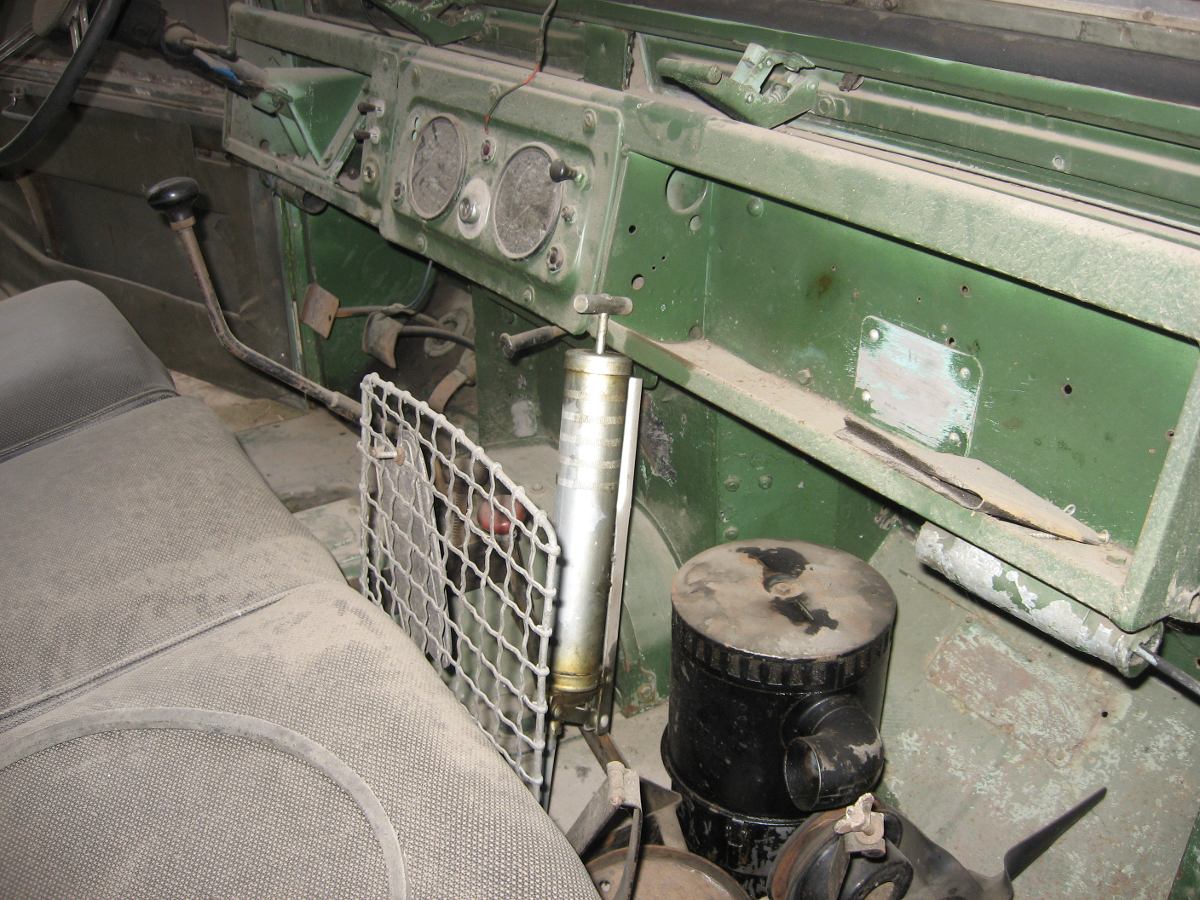 The interior trip even looks reasonable. The black item visible on the passenger side floor is the original oil bath air filter which remained standard on Land Rovers all the way through to the Series 3. There are flaps under the windscreen which you can open to provide "Land Rover air conditioning", i.e. you open the flap and the air comes through the car in whatever condition it happens to be in outside. It sounds primitive. It is primitive. But it works reliably, and can be refreshing on a cool evening drive.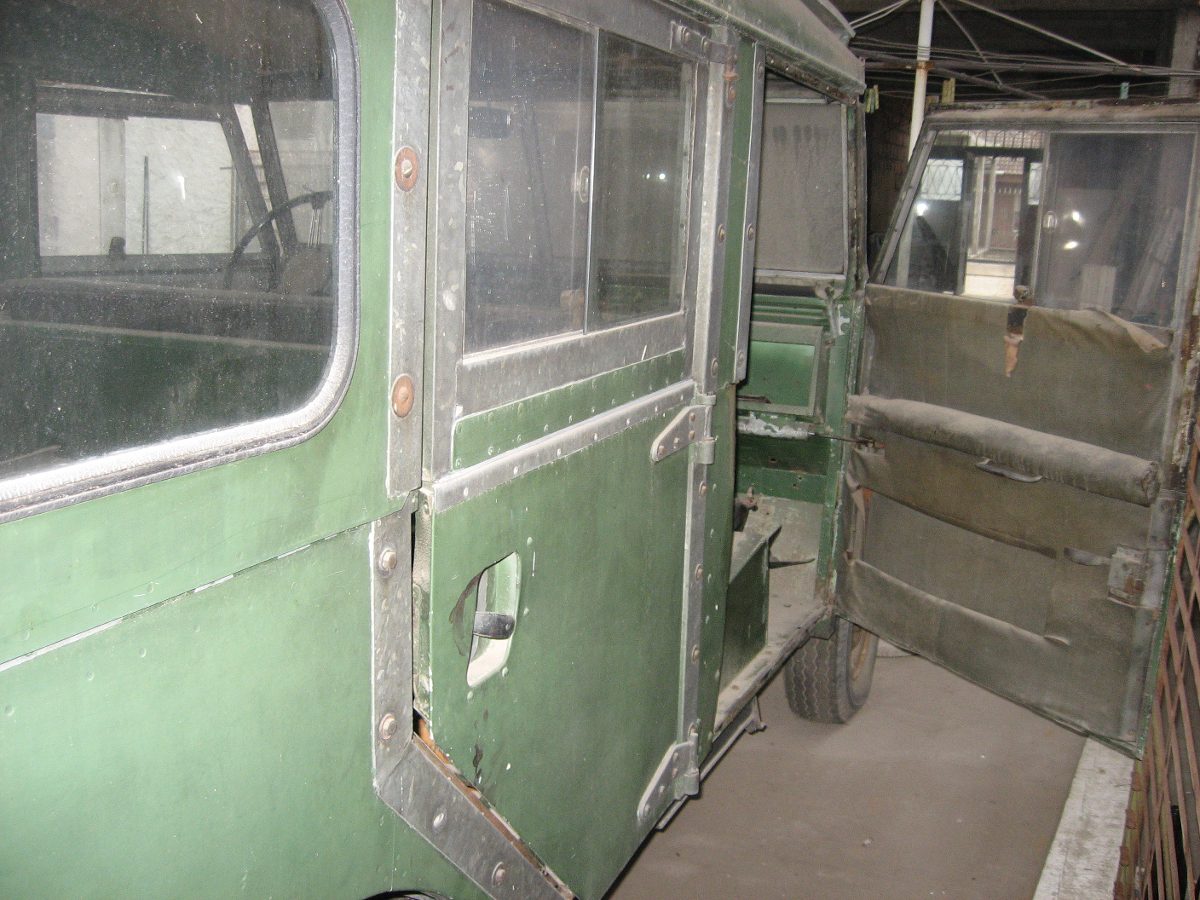 The interior trim of Series 1 Land Rovers is primitive and therefore not so difficult to fabricate and replace. In this picture there appears to be some corrosion around the area under the driver's window. This is a common area for corrosion on Land Rover Series 1, 2 and 3 cars.
Generally though the bodywork looks pretty good for a fifties vintage car, and restorable. The rear area pictured looks like it has had an application of body filler.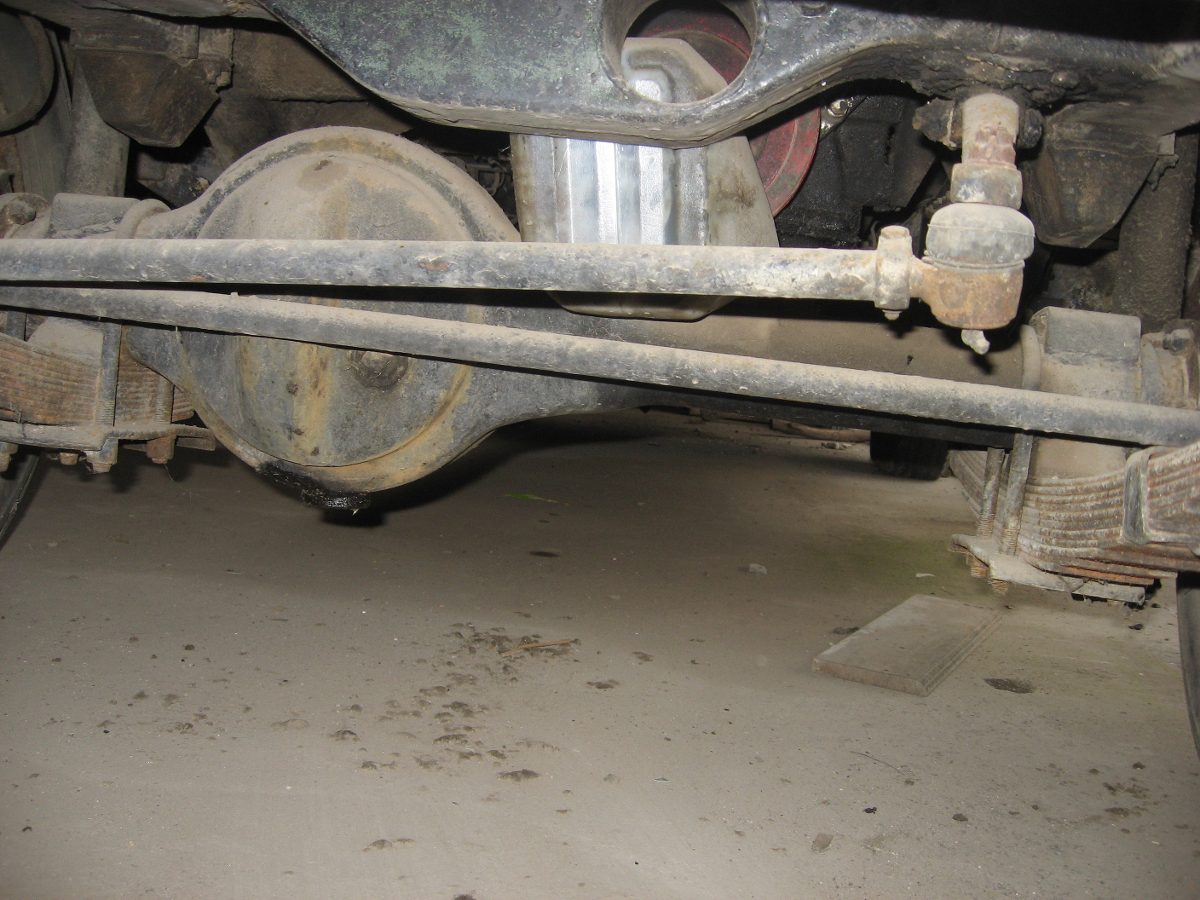 This view of the underside looks good. Visible part of the chassis looks sound.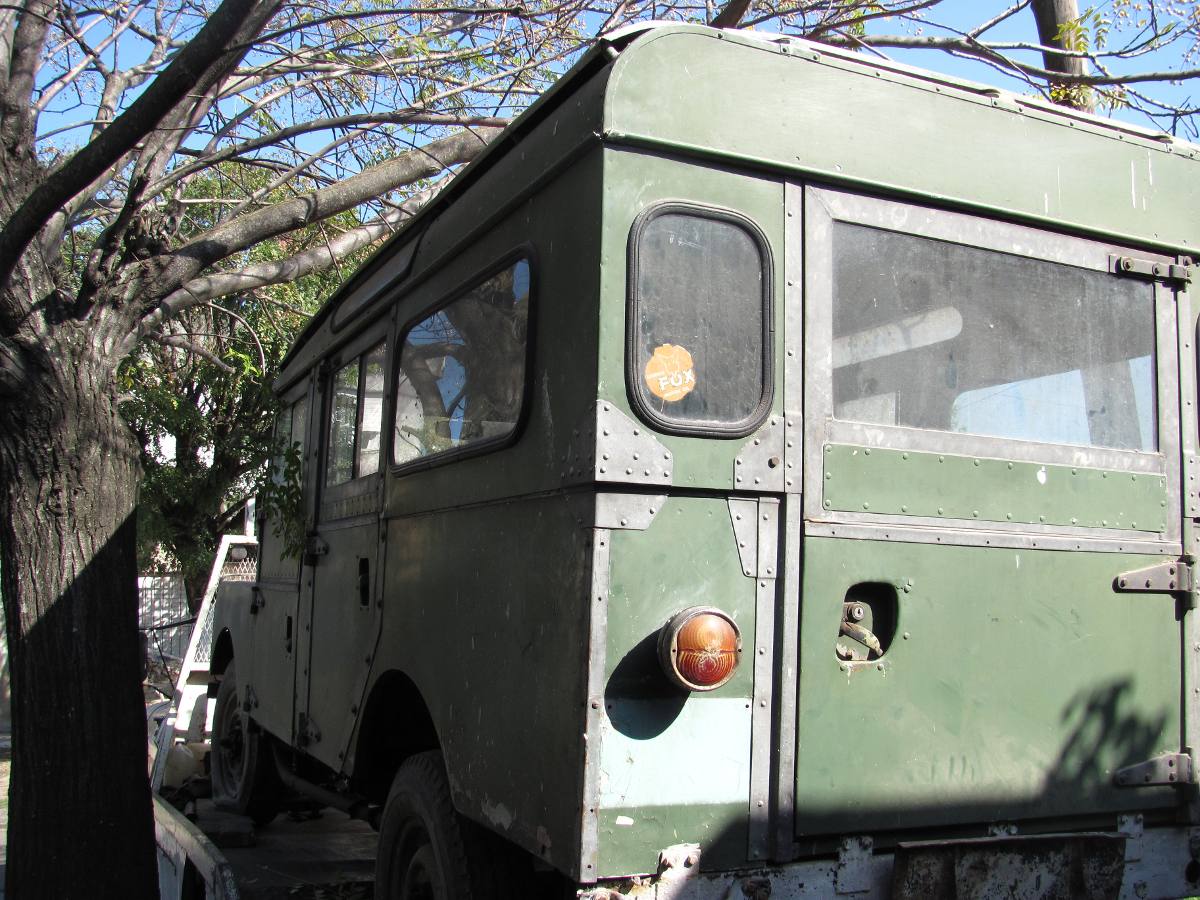 In summary, this looks like it could be an achievable restoration project without spending vast amounts of cash. I would be expecting to need to strip the vehicle down completely and then restore and re-build. But a Land Rover is really not an "anti-Christ" to work on. They were designed to be repaired by their owner and/or by people who may not have a lot of training. They are very much like the Meccano sets that boys in the fifties would receive in their Christmas stockings, except they're bigger, and you can drive them when they are built.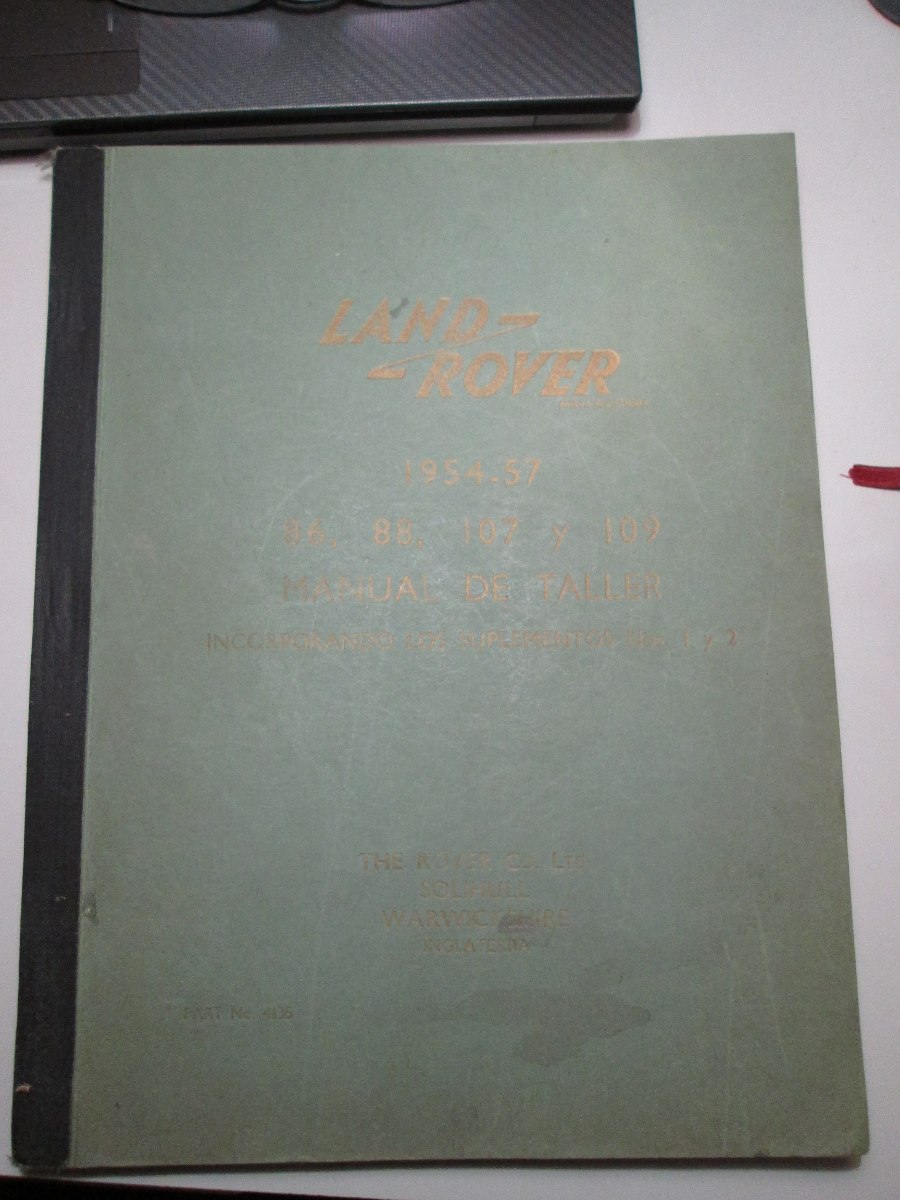 This Land Rover comes with it's original owners handbook in Spanish.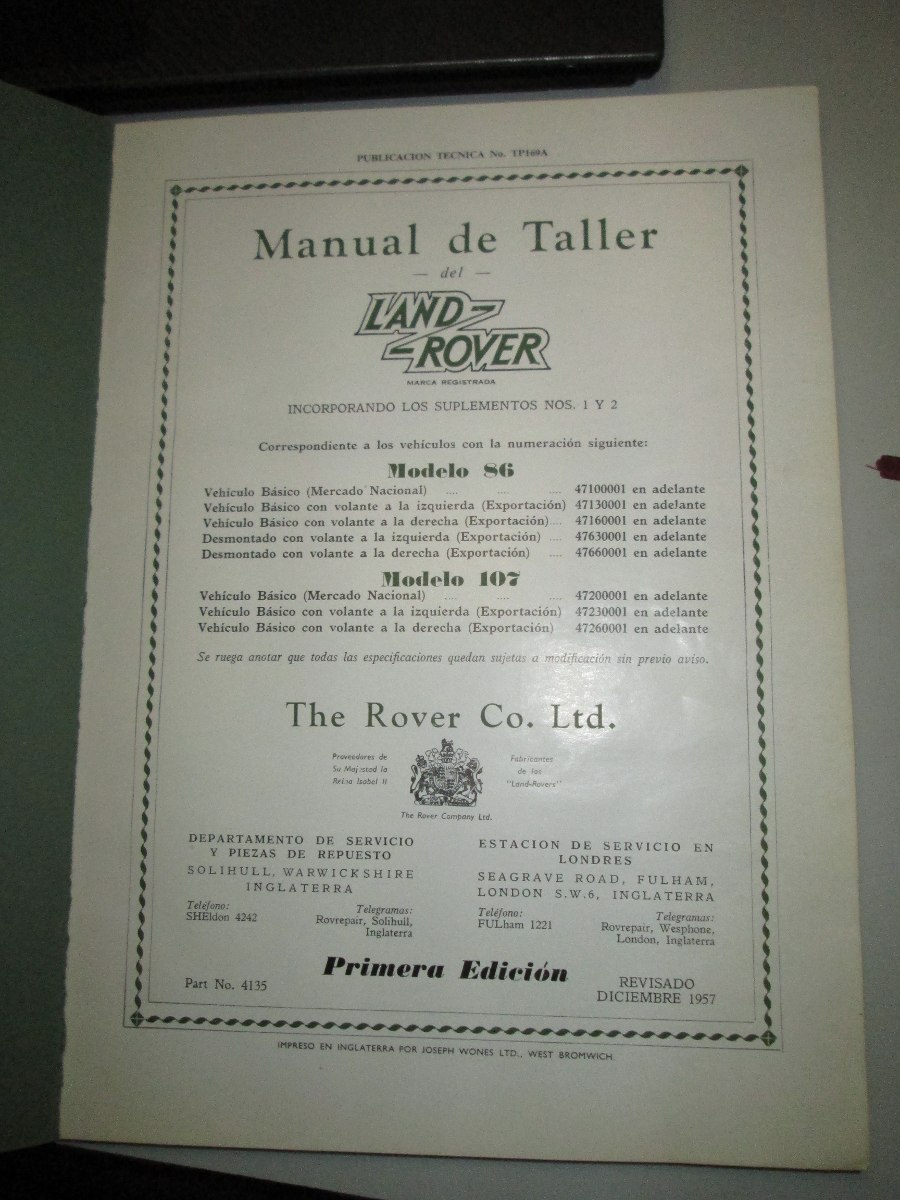 Getting the original manual with the car is a nice bonus.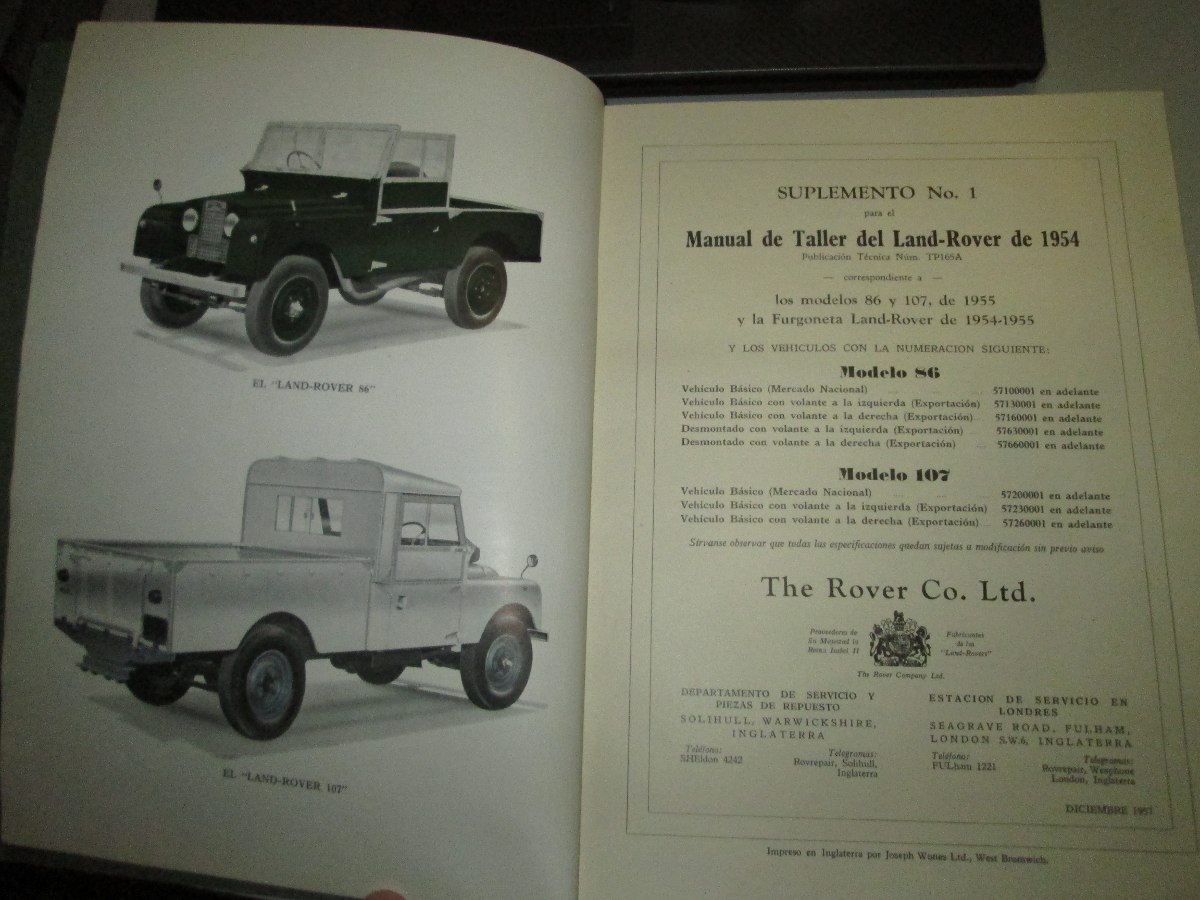 If you are interested in this car you will find it listed on Mercado Libre in Argentina if you click here.
You will find the Bring a Trailer post if you click here.
And if there's someone you think might just be interested in a Meccano set for Christmas then you'll find lots of sets to choose from on Amazon if you click here.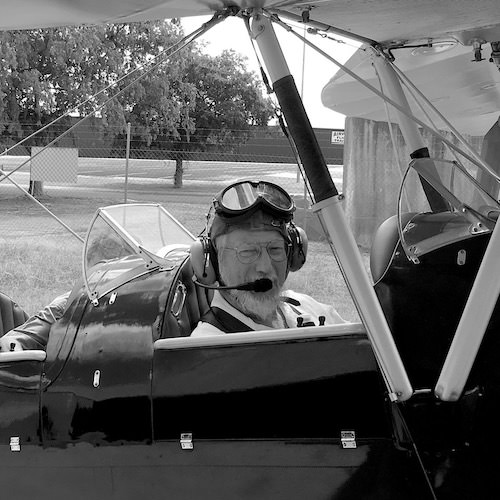 Jon Branch is the founder and senior editor of Revivaler and has written a significant number of articles for various publications including official Buying Guides for eBay, classic car articles for Hagerty, magazine articles for both the Australian Shooters Journal and the Australian Shooter, and he's a long time contributor to Silodrome.
Jon has done radio, television, magazine and newspaper interviews on various issues, and has traveled extensively, having lived in Britain, Australia, China and Hong Kong. His travels have taken him to Indonesia, Israel, Italy, Japan and a number of other countries. He has studied the Japanese sword arts and has a long history of involvement in the shooting sports, which has included authoring submissions to government on various firearms related issues and assisting in the design and establishment of shooting ranges.