The Aston Martin Lagonda first appeared in 1976 and it was to have been a car that would save Aston Martin from financial difficulties. Sadly however in its first iteration it turned out to be the "Windows 8" of Aston Martin – just as Windows 8 turned out to be miserably non-intuitive and was slammed by users and critics so the Aston Martin Lagonda, whilst looking astonishing, soon began astonishing people with the unreliability of its computer age electronics.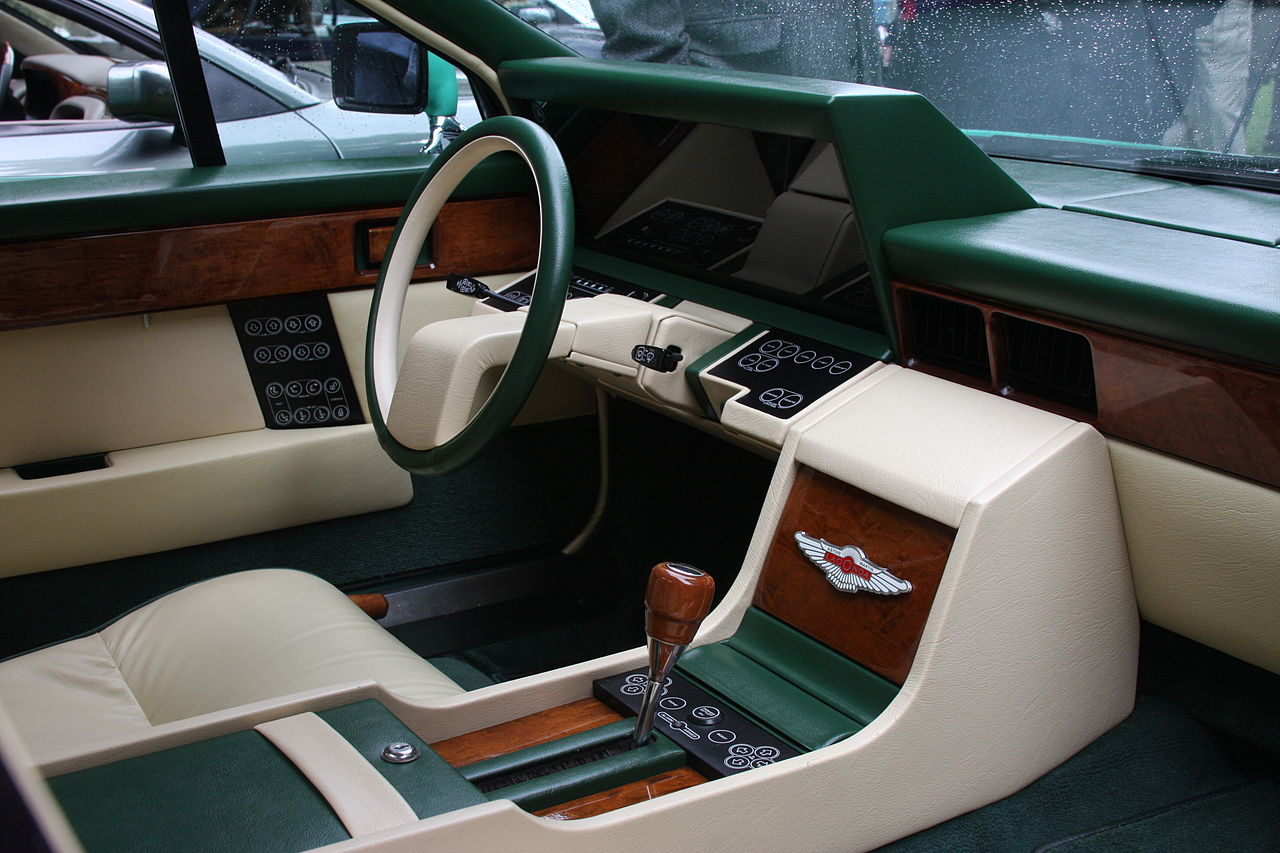 When Aston Martin put the Aston Martin Lagonda into production it was an attempt to manufacture and sell what should have stayed a concept car. But the seventies was a time of basking in the glory of putting men on the moon, basking in the artistic creativity that was pervasive in music, art and design. Much of that adventurous creativity produced results that people recycle and copy even today. Creativity in car design is good as long as it is built around excellence in ergonomics and functionality – and sadly Aston Martin did not do that in the first iteration of the Aston Martin Lagonda.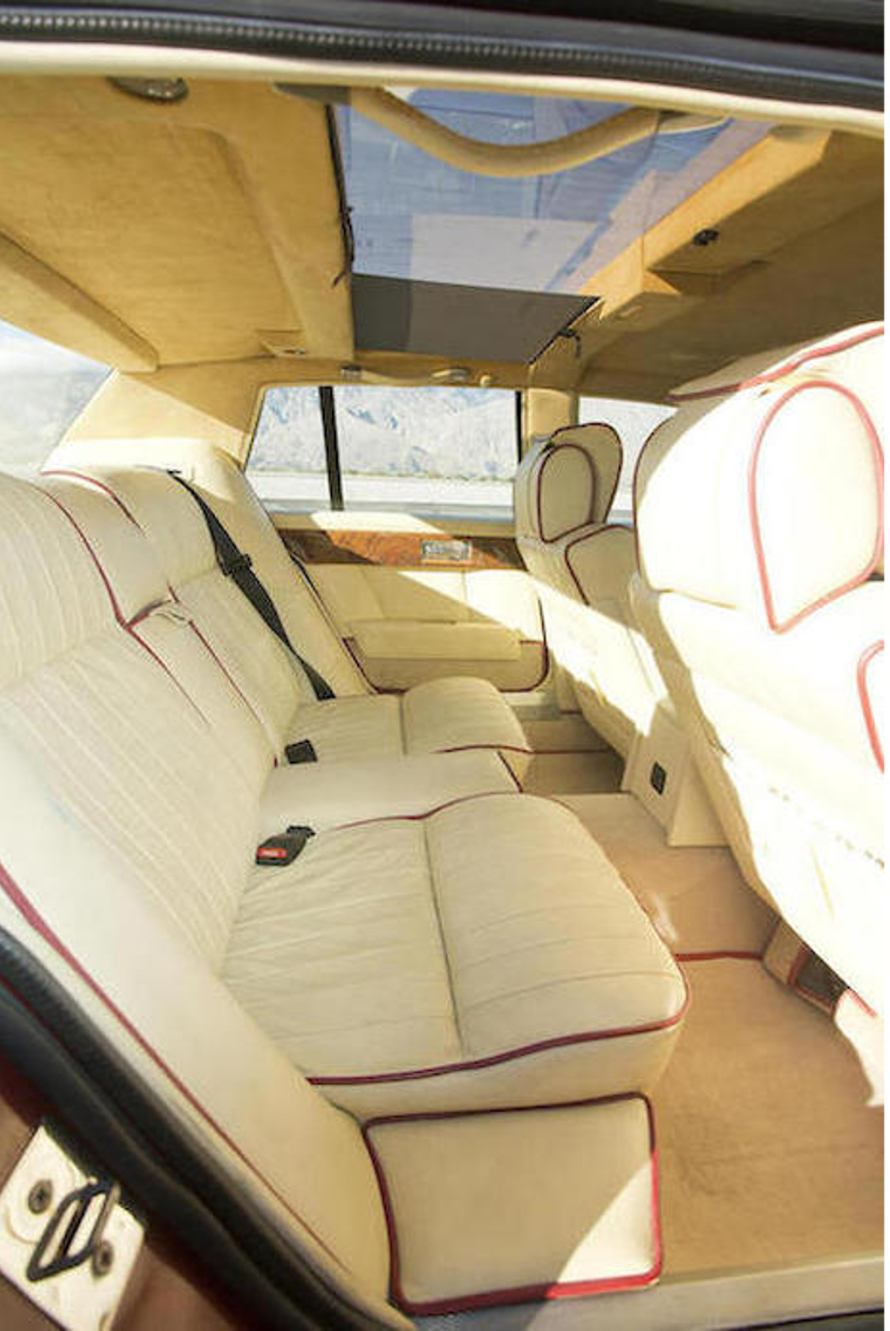 So fixated were the design team at Aston Martin on the aesthetics of this car that practicalities such as providing decent rear leg room, and rear windows that could be fully opened, were just not high on their priority list. This was a car whose big selling point was its appearance.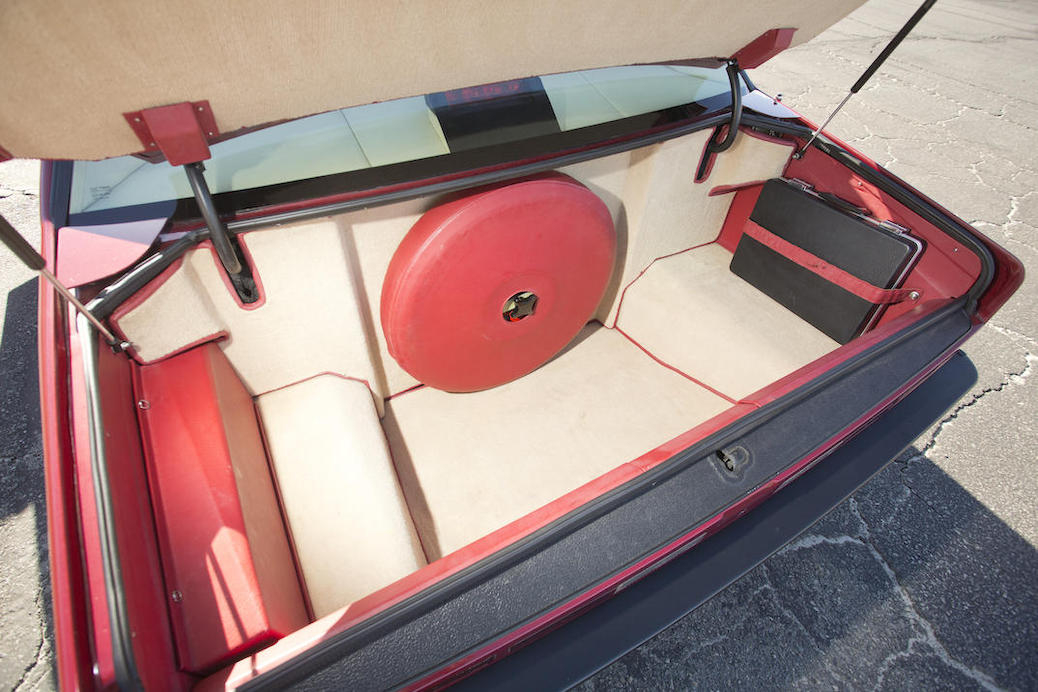 With rear windows that could not be fully lowered air conditioning was necessary for the Aston Martin Lagonda. Boot space was similarly limited and not really practical for four people going on a road trip for any length of time.
It strikes me as odd that the design team at Aston Martin even seriously considered using touch controls for a car. A driver needs to be able to locate the interior controls by touch, he or she does not need to be looking down to find a control. The switches and buttons need to be tactile. Touch buttons are OK on lifts/elevators and electronic calculators, but they don't belong on a car dashboard. The only thing they do is to look radical, modern and pretty.
By the time we get to the Series 4 cars, such as the one we are featuring in this post, the touch controls and the failure prone LED displays had been consigned to the scrap heap along with the equally failure prone plasma displays of the Series 3 cars, and at long last the Aston Martin Lagonda Series 4 was given a dashboard that worked both technically and ergonomically.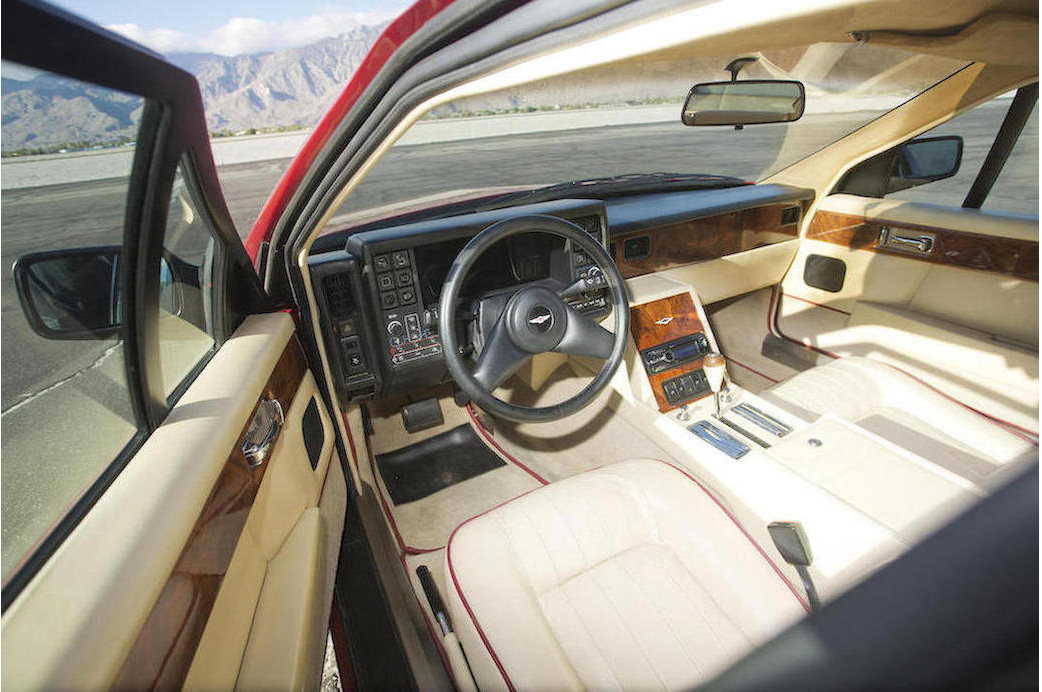 The engine of the Aston Martin Lagonda was a 5,340cc DOHC V8 engine fitted with Weber-Marelli fuel injection and developing 289bhp at 5,000rpm. Transmission was a 3 speed Chrysler Torqueflite. That's a nice amount of power and it was needed as the car tipped the scales at 2,023 kg (4,460 lb). Top speed was listed as 149mph and the standing to 60mph took 8.8 seconds.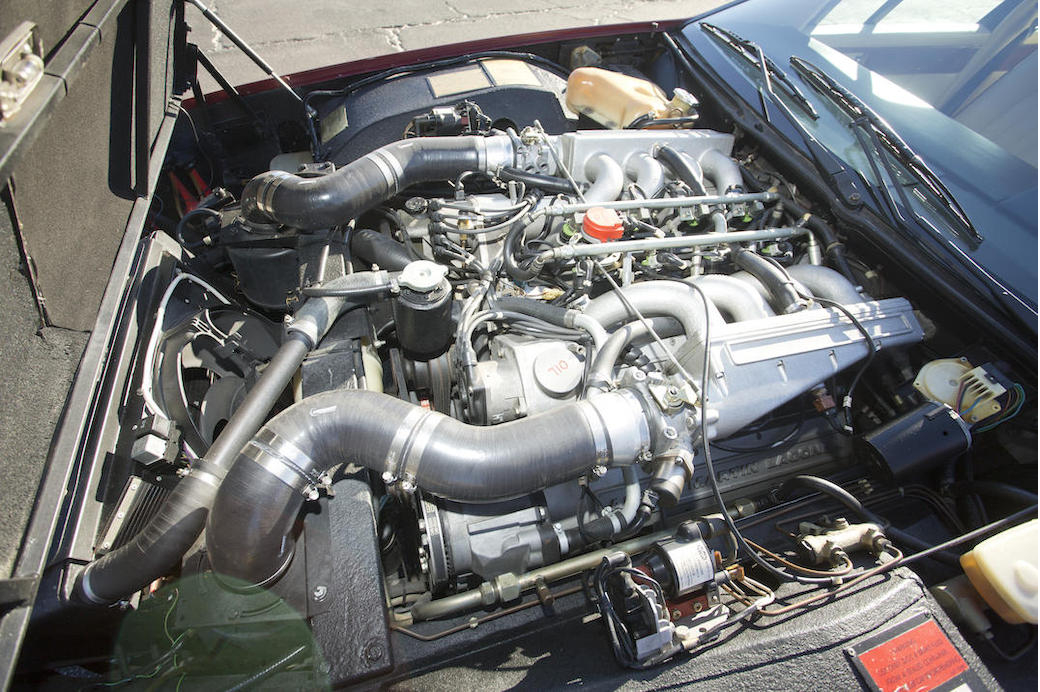 Fuel consumption tended to be single digit however so the car needed frequent and expensive visits to the gasoline pumps. Given its quite astronomical new price of £49,933 in 1980, bearing in mind you could purchase a decent house or two for that in 1980, it was almost as costly as a Rolls Royce Corniche and had less rear leg room and a smaller boot. However, all that practical stuff aside if you parked the Aston Martin Lagonda and a Rolls Royce Corniche on Hollywood Boulevarde guess which one would draw the crowd?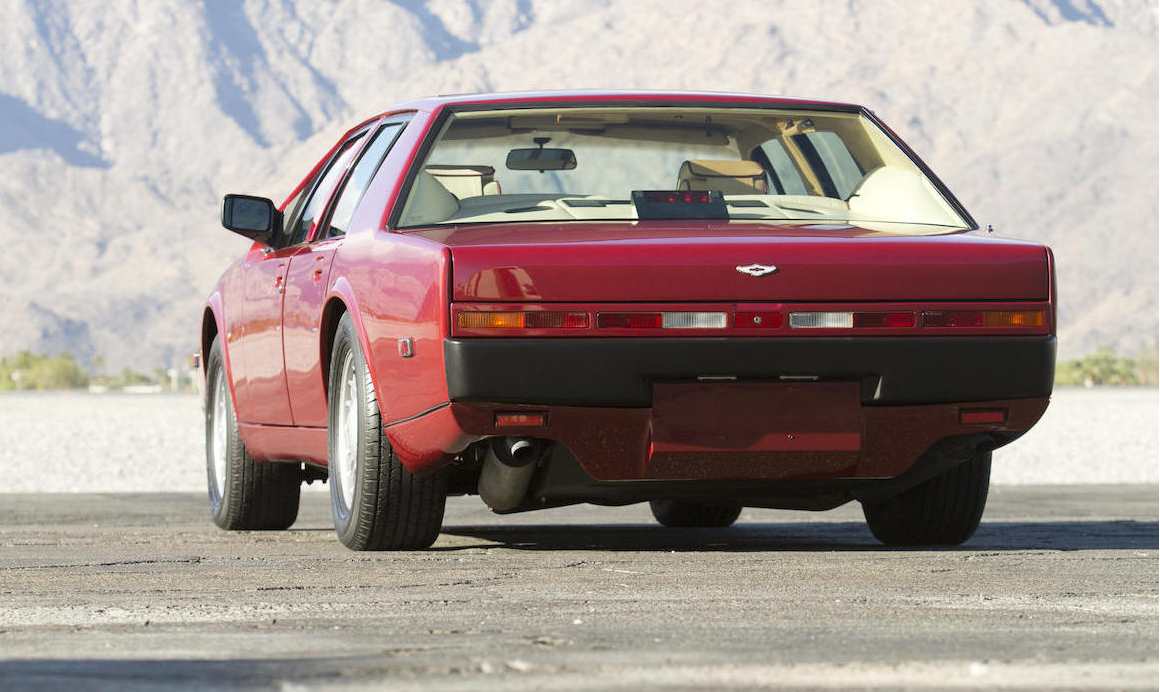 Our feature car is coming up for auction by Bonhams at their The Scottsdale Auction on 28th January 2016. It is a car that remains even today a head turner and crowd gatherer, its appearance is so uncompromising. It is not a car that is desirable to everyone. The Aston Martin Lagonda even made it into Time Magazine's "50 Worst Cars of all Time". But it is a design icon of the twentieth century despite its lack of rear leg room and somewhat limited luggage space.
You will find the Bonhams auction page for this car if you click here.
Would it be worth bidding on this car? I think the decision could be made by asking oneself a simple question, which is currently worth more, a 1989 Rolls Royce Corniche or this 1989 Aston Martin Lagonda?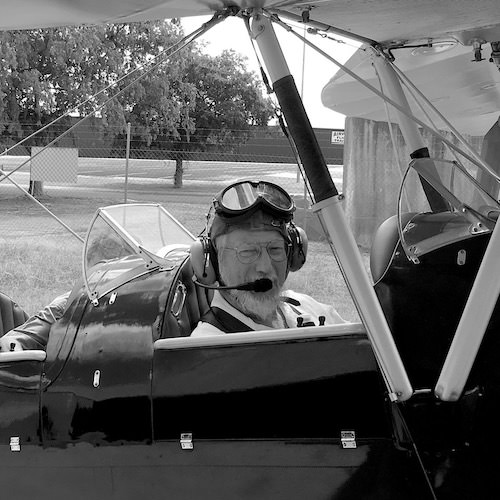 Jon Branch is the founder and senior editor of Revivaler and has written a significant number of articles for various publications including official Buying Guides for eBay, classic car articles for Hagerty, magazine articles for both the Australian Shooters Journal and the Australian Shooter, and he's a long time contributor to Silodrome.
Jon has done radio, television, magazine and newspaper interviews on various issues, and has traveled extensively, having lived in Britain, Australia, China and Hong Kong. His travels have taken him to Indonesia, Israel, Italy, Japan and a number of other countries. He has studied the Japanese sword arts and has a long history of involvement in the shooting sports, which has included authoring submissions to government on various firearms related issues and assisting in the design and establishment of shooting ranges.