The lever action rifle is arguably the iconic American rifle. Lever action rifles were those favored by US President Theodore Roosevelt from his early Model 1876 to his favored rifle that he took on African safari after he left the presidency the model 1895. Roosevelt preferred his Model 1895 in .405 Winchester for Africa calling it his "medicine gun" for lions, although he needed a more powerful heavy caliber double rifle for larger thick skinned dangerous game.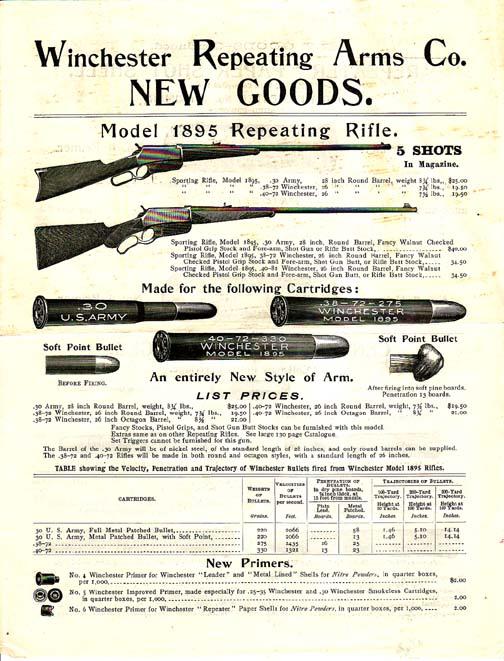 One of the popular calibers for the Winchester M1895 was the .30-40 Krag otherwise known as the .30 US Army as used in the Krag–Jørgensen rifle. The .30-40 is very similar to the British .303 and also the Russian 7.62x54R. Interestingly the lions share of M1895 rifles made were for the Russian Government contract with smaller numbers being made for the US Military and for civilian sporting use.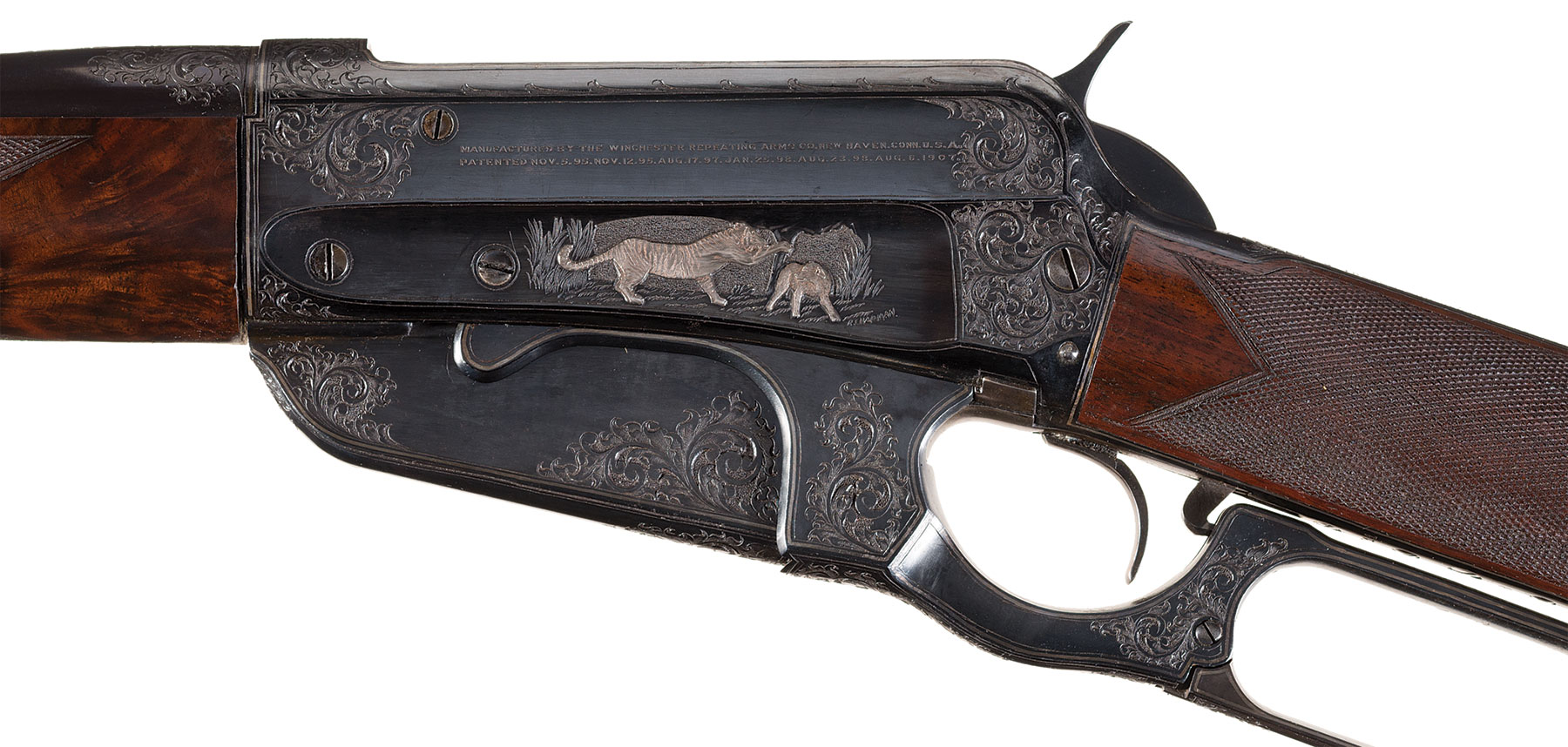 Commercial rifles for the sporting market are sometimes nicely engraved and the M1895 action with its flat sided box magazine offers substantial areas for an engraver to demonstrate their art. Oftentimes a rifle is engraved with a view to its being used on a journey to another country for a hunting trip and the M1895 pictured above may well have been engraved for that purpose. The engraving on this rifle is done in an Asian theme with a tiger on the left side and leopard on the right.
The big cat scenes on each side of the receiver of this rifle appear to be inlaid in silver although there is some thought that the metal may actually be platinum. The engraving is neatly and tastefully done and the work is signed by the master engraver Richard Chapman on the left side of the receiver.

This rifle was manufactured in 1915 and sometime after that it was engraved by Richard Chapman. The engraving includes semi-relief scroll engraving with silver inlaid line borders on the receiver, magazine, lever and butt-plate in addition to the silver inlaid animals that form the central focus of the designs.
Barrel length of this rifle is 28″ and the stock is of attractive walnut with a continental style Schnabel forearm. All in all it is an unusual rifle and may well have some stories to tell.
This rifle is coming up for sale by Rock Island Auction on September 8th, 2017.
The condition of the rifle is described by Rock Island Auction as follows: "Fine as custom embellished overall showing a few minor handling marks overall and a series of scratches on both sides of the butt-stock near the butt-plate. Mechanically excellent."
You will find the sale page for this rifle with more details if you click here.
The rifle is expected to sell in the price range USD$3.000-$4,500.
It looks to be a rifle that Teddy Roosevelt would have appreciated, especially if he'd been planning a hunting trip to India, Nepal, or Indo-China.

(All pictures courtesy Rock Island Auction except where otherwise marked).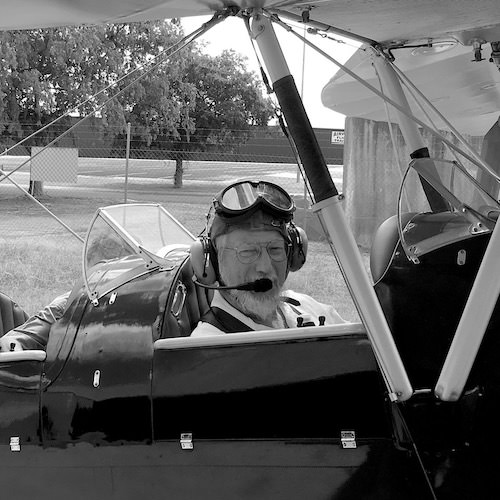 Jon Branch is the founder and senior editor of Revivaler and has written a significant number of articles for various publications including official Buying Guides for eBay, classic car articles for Hagerty, magazine articles for both the Australian Shooters Journal and the Australian Shooter, and he's a long time contributor to Silodrome.
Jon has done radio, television, magazine and newspaper interviews on various issues, and has traveled extensively, having lived in Britain, Australia, China and Hong Kong. His travels have taken him to Indonesia, Israel, Italy, Japan and a number of other countries. He has studied the Japanese sword arts and has a long history of involvement in the shooting sports, which has included authoring submissions to government on various firearms related issues and assisting in the design and establishment of shooting ranges.