If the Vincent motorcycle had any vices it would take a perfectionist Swiss to discover and rectify them. Fritz Egli was such a perfectionist Swiss and he recognised that, superb though the Vincent bikes were, that they could be improved. So he decided to do just that. Fritz Egli's idea to improve the Vincent's frame was to use a large diameter tube as the main spinal support, and he kept that tube straight so as to avoid any weakness imposed by bending.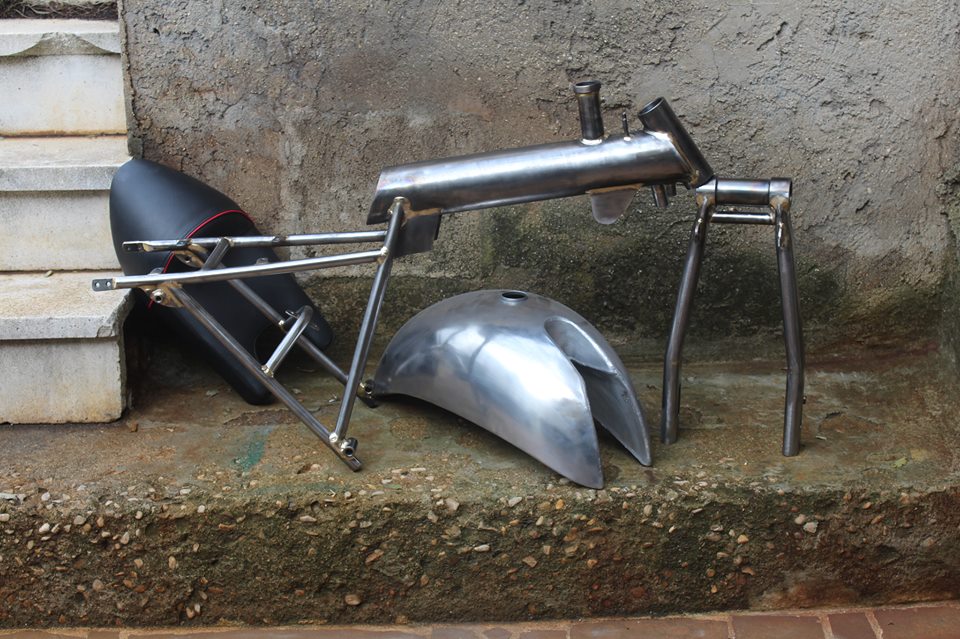 BSK Speedworks nowadays make Egli frames for Vincent motorcyles and you will find their website if you click here.
Egli-Vincents are modified Vincents intended to be the best iteration of a Vincent one could create. Interestingly they do away with Phil Vincent's single shock absorber cantilever rear suspension and replace it with a twin shock absorber suspension and create a bike whose handling is superior.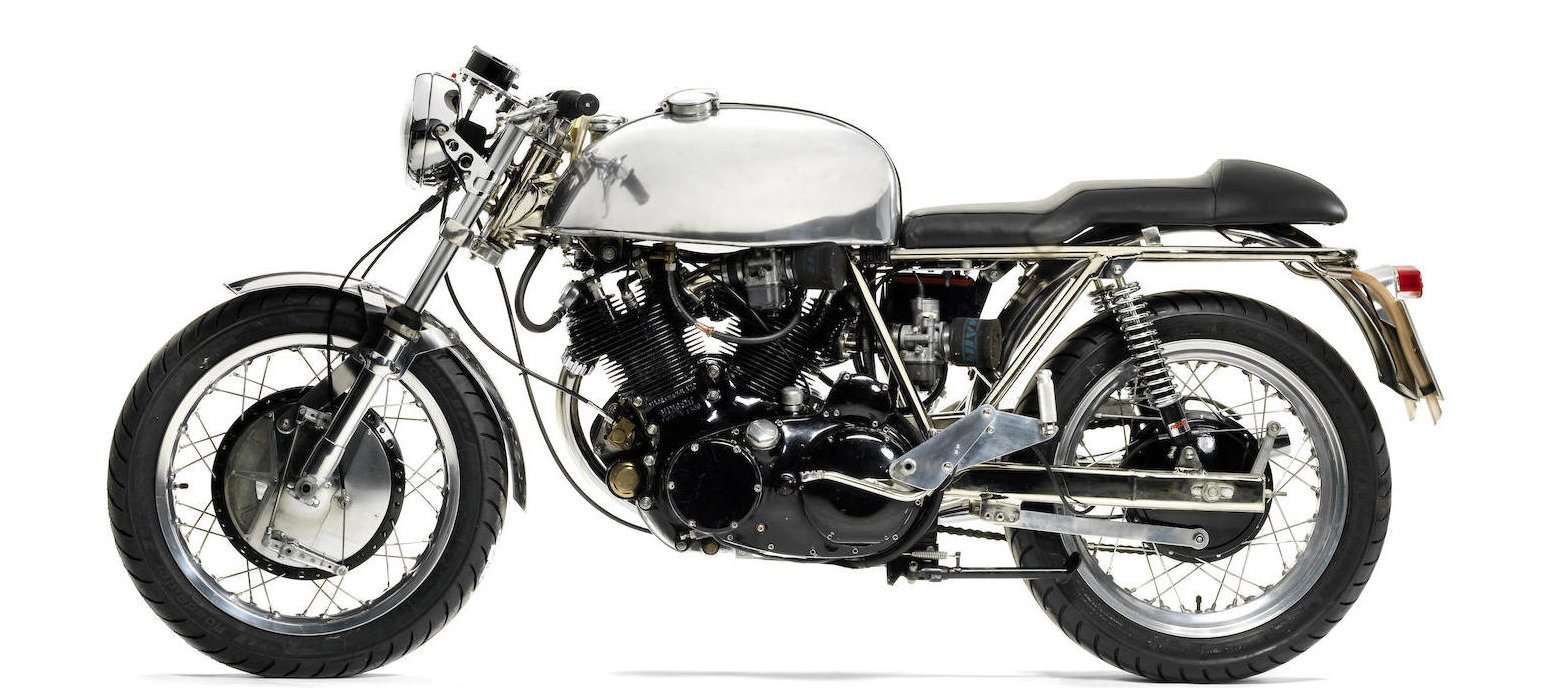 The Egli-Vincent we are featuring is coming up for auction by Bonhams at their Spring Stafford Sale to be held at Stafforshire County Showground, Stafford, Britain on 23rd-24th April 2016.
You will find the Bonhams auction page if you click here.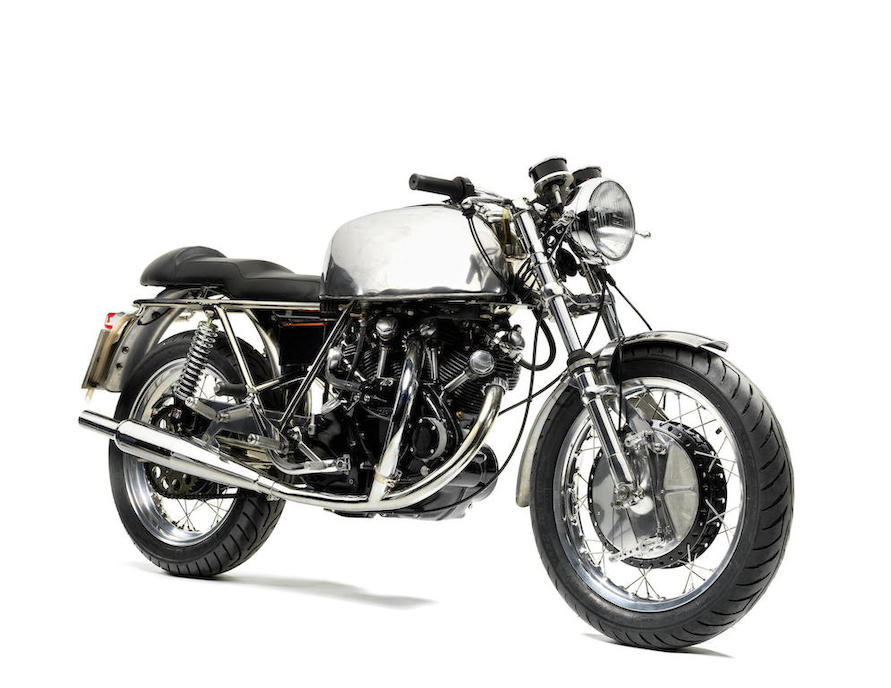 An Egli-Vincent needs to be considered to be a custom built motorcycle and as such this one will not disappoint. This is a genuine Slater built Egli frame with Vincent Series C Black Shadow engine rebuilt by Hamilton Racing Developments of Great Barford, Bedfordshire which now has a capacity of 1,150cc. The bikes twin carburettors are fed from two fuel lines with a tap per carburettor and the bike was originally constructed in 1970, having been subject to restoration work in 2001.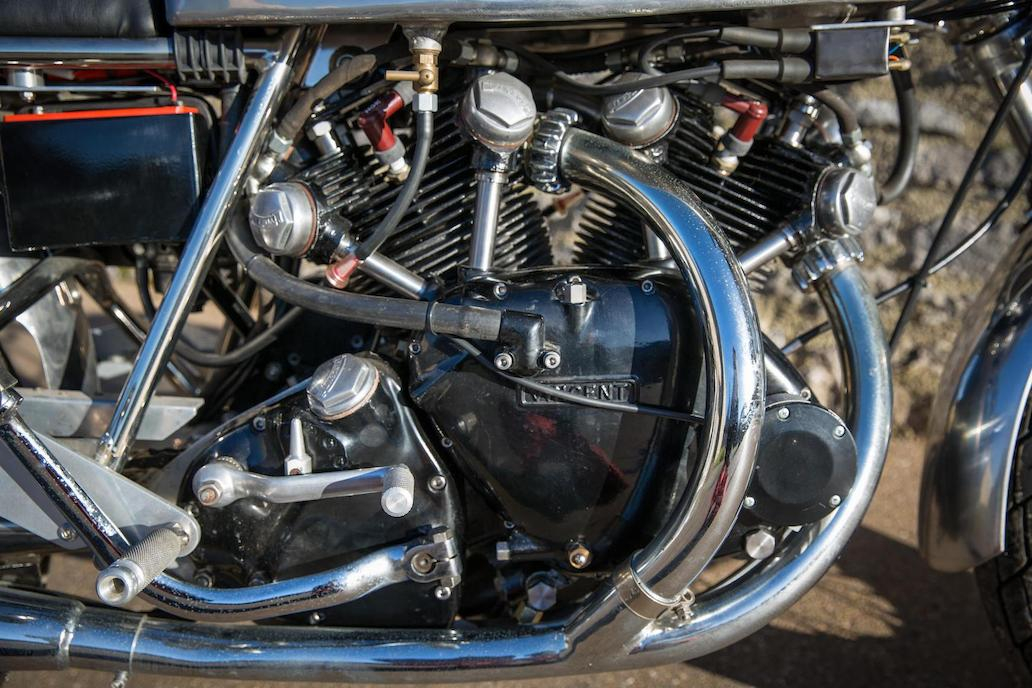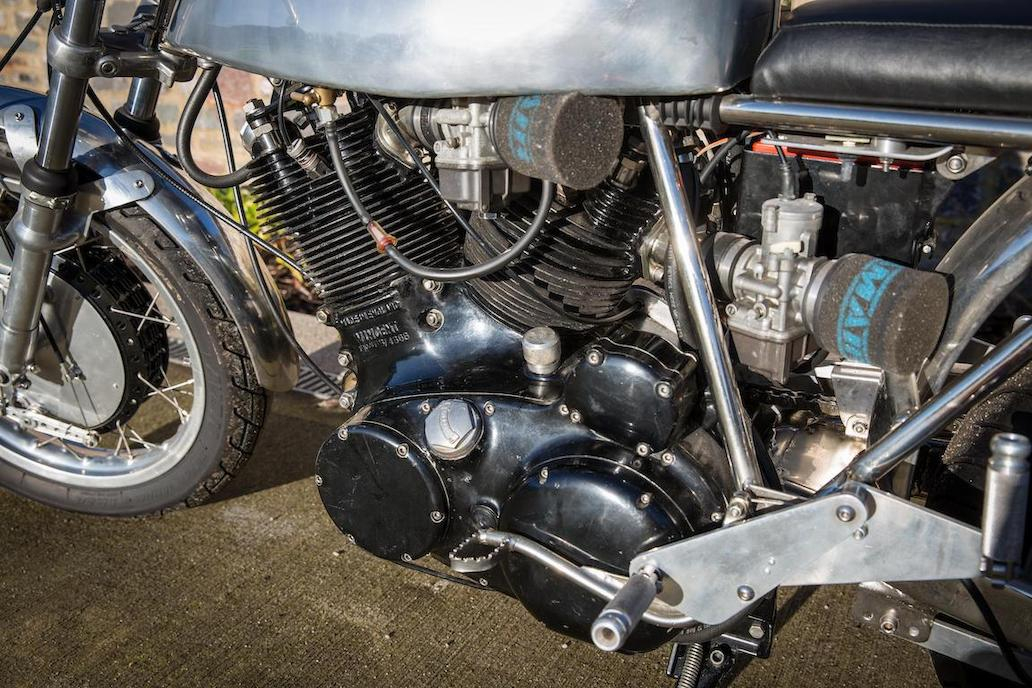 As the bike has only done a few hundred miles since its restoration it still needs some careful running in. There are some detail items to take care of including replacing the rear tyre. The current rear tyre has been "slimmed down" to clear the chain which indicates that a slimmer size tyre might be needed to replace it.
This is a very interesting custom bike with a superb engine that is a heritage from one of Britain's greatest motorcycle builders combined with a frame and equipment that are modern and exceed the performance of the original Vincent bikes.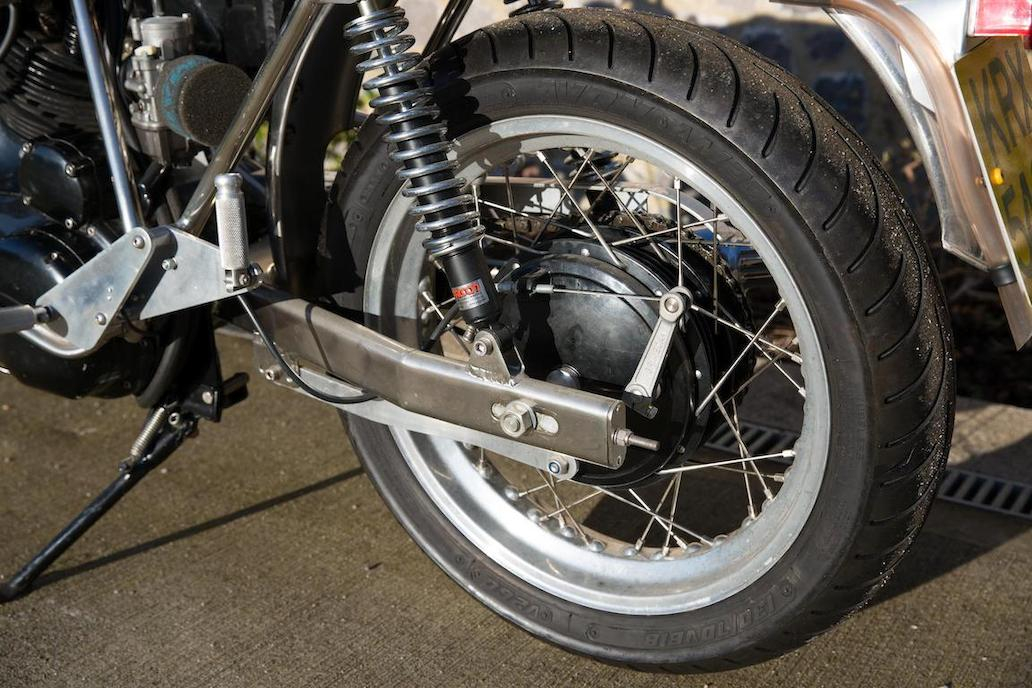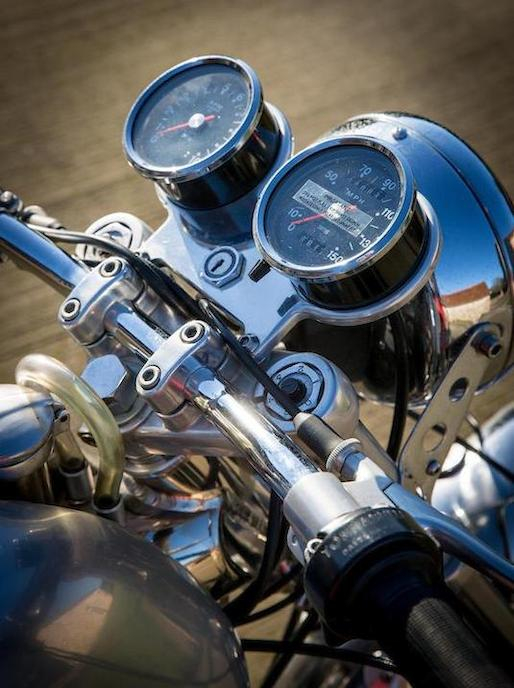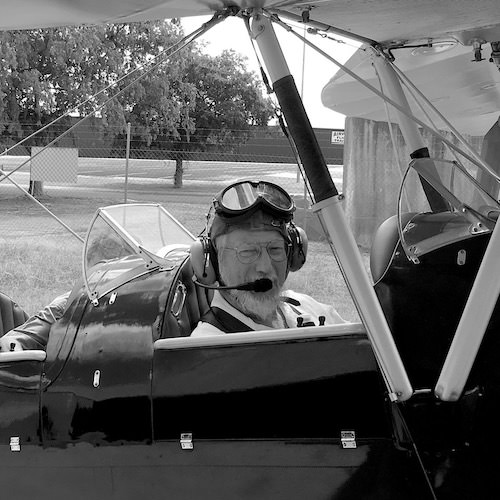 Jon Branch is the founder and senior editor of Revivaler and has written a significant number of articles for various publications including official Buying Guides for eBay, classic car articles for Hagerty, magazine articles for both the Australian Shooters Journal and the Australian Shooter, and he's a long time contributor to Silodrome.
Jon has done radio, television, magazine and newspaper interviews on various issues, and has traveled extensively, having lived in Britain, Australia, China and Hong Kong. His travels have taken him to Indonesia, Israel, Italy, Japan and a number of other countries. He has studied the Japanese sword arts and has a long history of involvement in the shooting sports, which has included authoring submissions to government on various firearms related issues and assisting in the design and establishment of shooting ranges.