In times gone by, when I was a schoolboy in post war Britain, the map of the world was quite filled with the various outposts of the British Empire. That empire which included large chunks of Africa, India, and parts of Asia such as Burma and Malaya as they were then called was the hunting ground of British expatriates. Thus it was that the British gunmaking trade and ammunition manufacturers created the rifles and cartridges for big game and dangerous game hunting across the world. By this the British became famous for their big game rifles and their double rifles in particular.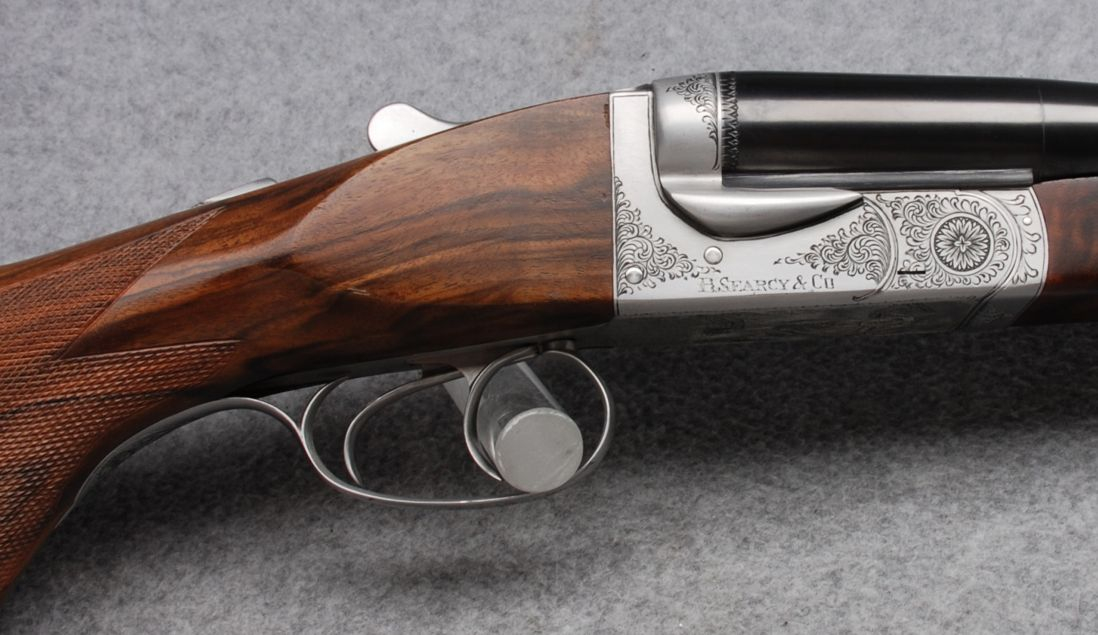 The British Empire is however gone and the once proud British gun trade has been extensively culled primarily because of regulation and legislation that restricts and prevents British people from owning the sorts of rifles Britain was famous for.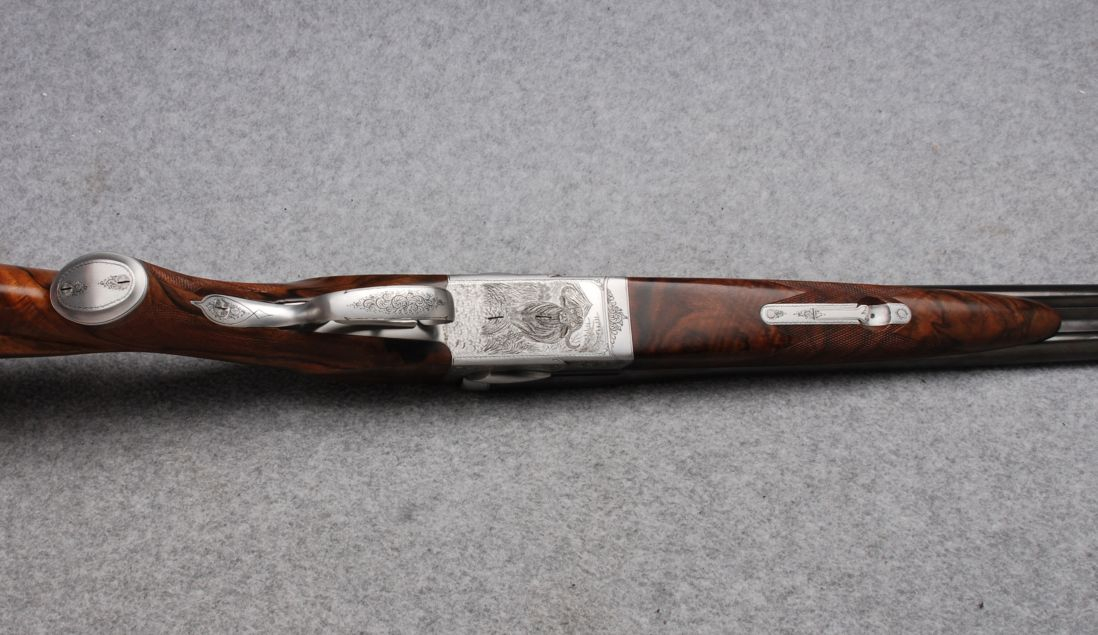 Happily in the United States such restrictions are not in place and so America's gun trade is able to work freely in an environment that constitutionally protects the rights of the people to keep and bear arms. In that free environment we see the emergence of American gunsmiths creating the rifles that were the stock in trade of the British gun trade, the double rifle.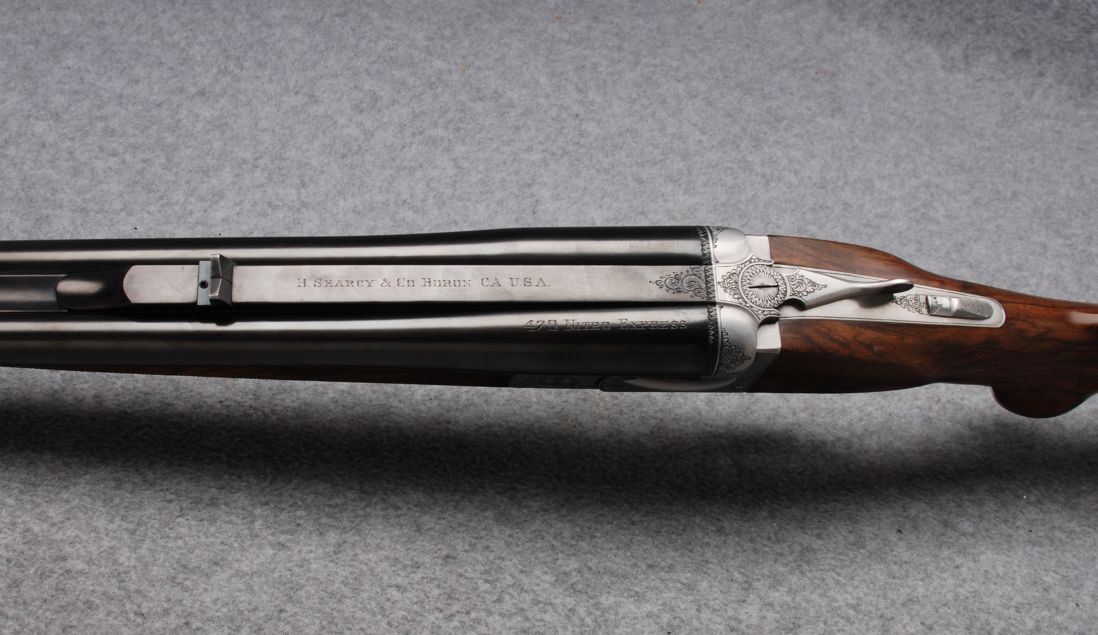 The double rifle is difficult to make requiring a lot of hand finishing and of course hand regulating to get the two barrels shooting closely parallel to each other. Thus they have historically been expensive unless they are of the likes of the Baikal double rifle for example which has a system to allow the shooter to do some regulating of their own. But a properly made double rifle has the barrels soldered together so they are reliably fixed.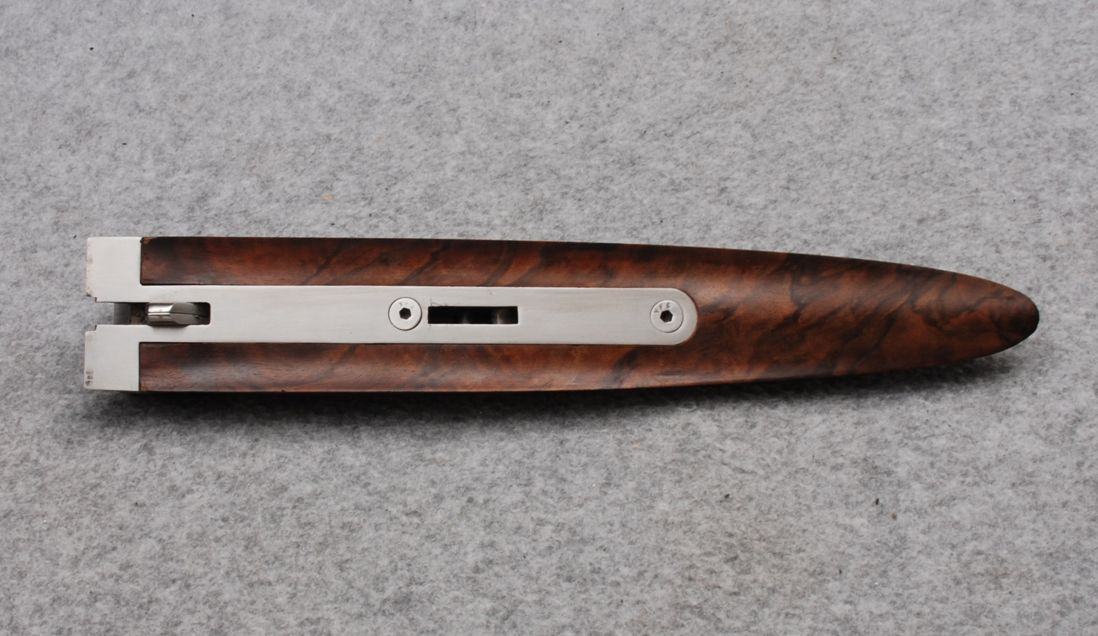 America is indeed now the preferred maker for most sporting arms. Because the United States has such a well developed firearms culture Americans have become the leaders both in technology and practicality. Interestingly this has flowed over into the creation of double rifles and American company B. Searcy has a strong history of creating excellent double rifles in British dangerous game calibres such as the .470 Nitro Express and .500 Nitro Express.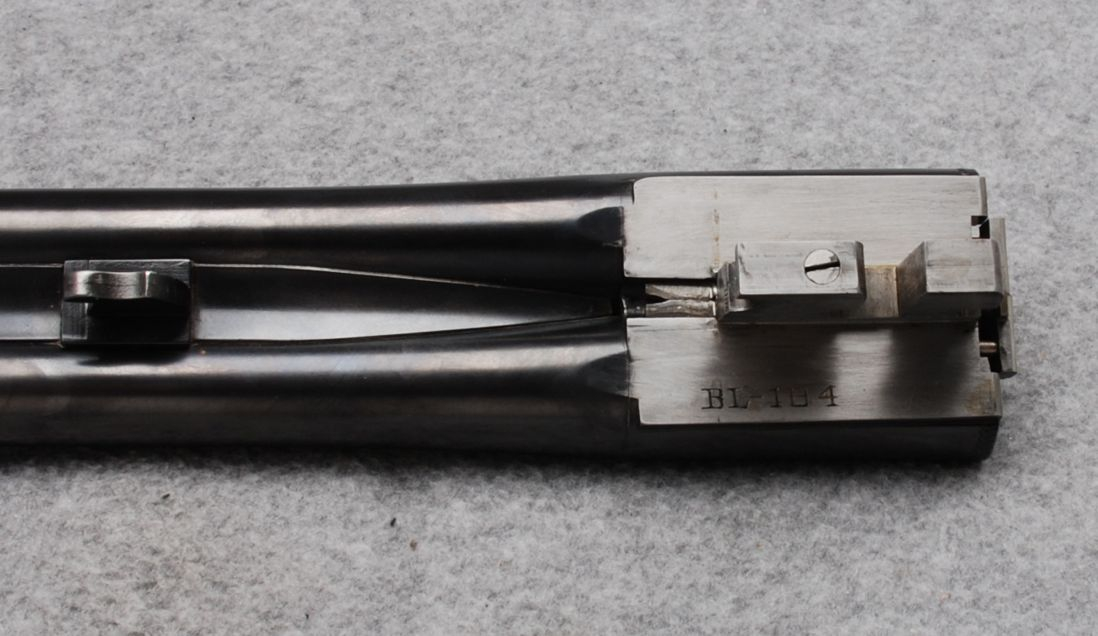 The double rifle we are featuring is for sale on Cabela's and you will find the sale page if you click here.
This rifle is attractively priced at USD$10,999.99 and at that looks to be something of a bargain. The rifle is chambered in .470 Nitro Express which is arguably the calibre of choice for a dangerous game rifle.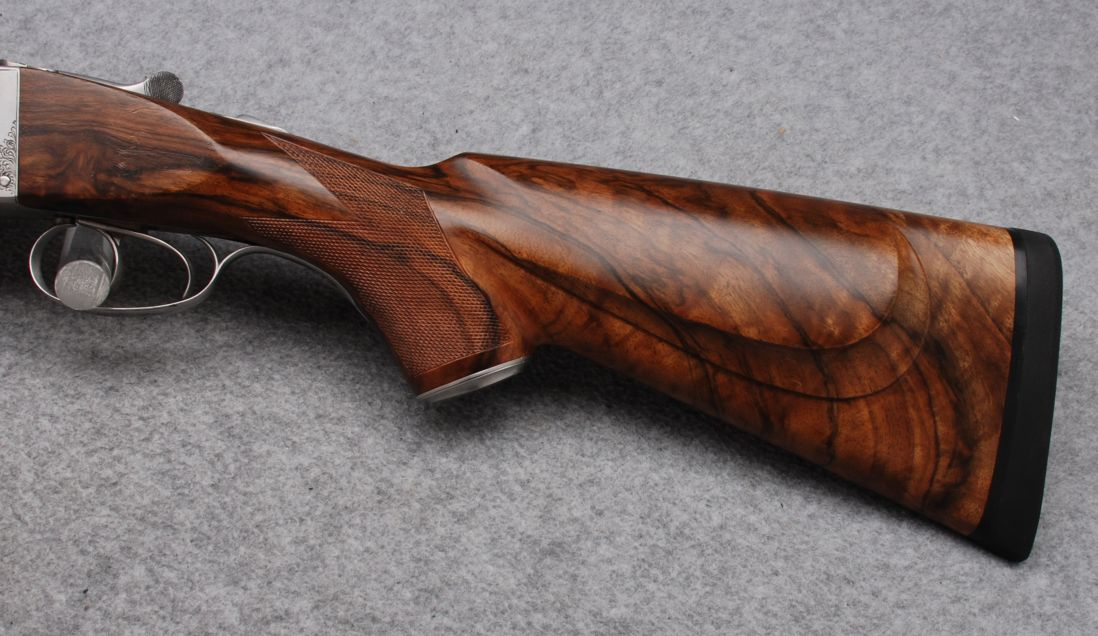 B. Searcy are developing into making the rising bite type of double rifle action so high is their level of gunmaking skill. The rising bite is the single most difficult action to make. If you order one from Rigby in London it will cost you more than a hundred thousand US dollars. Our feature rifle does not feature a rising bite action but is a solid and reliable box lock, as practical as it is beautiful.
B. Searcy's web site is well worth a visit. The quality of their gunmaking is superb.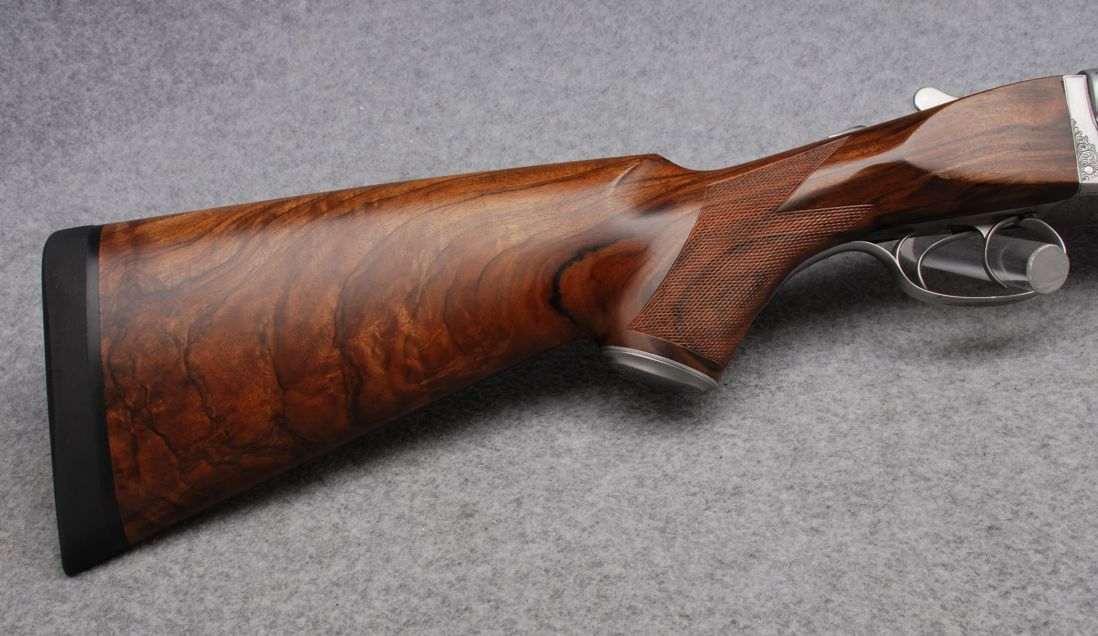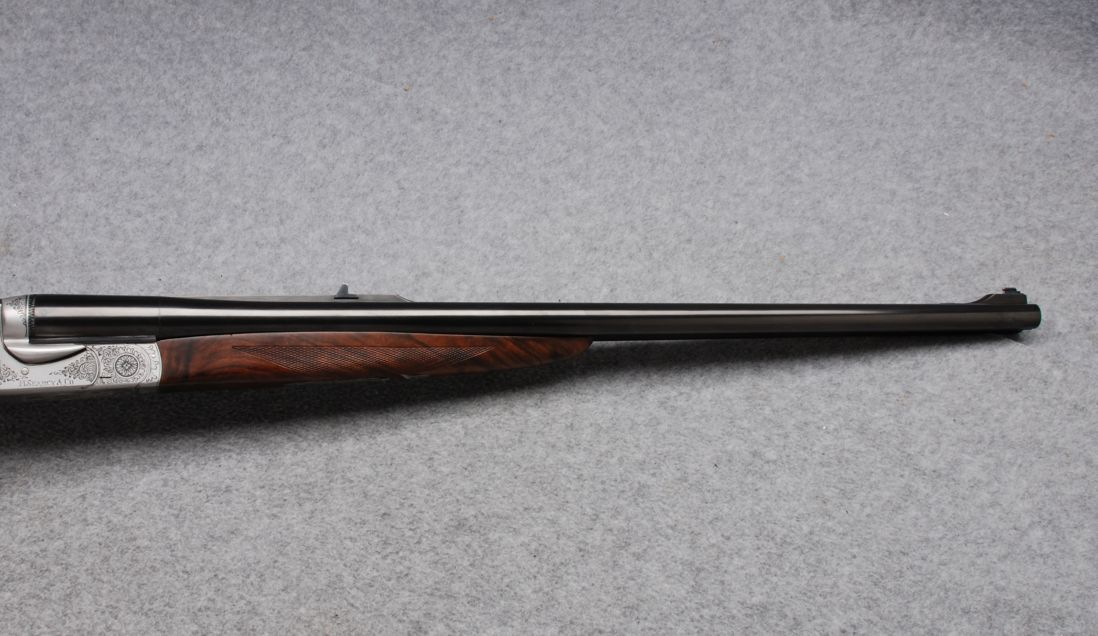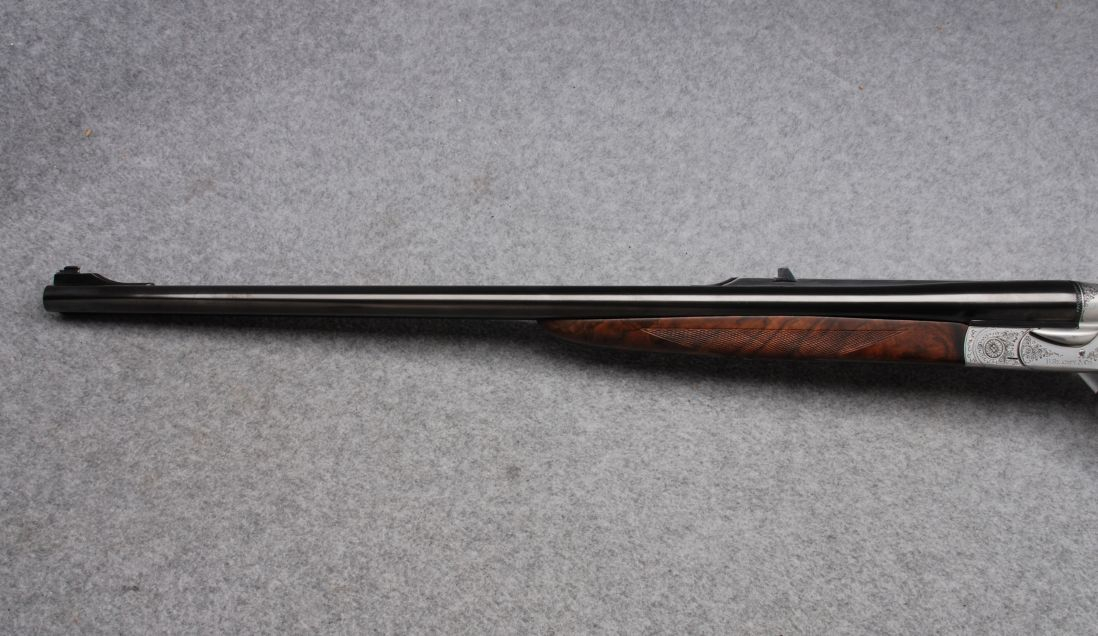 (All pictures courtesy Cabela's)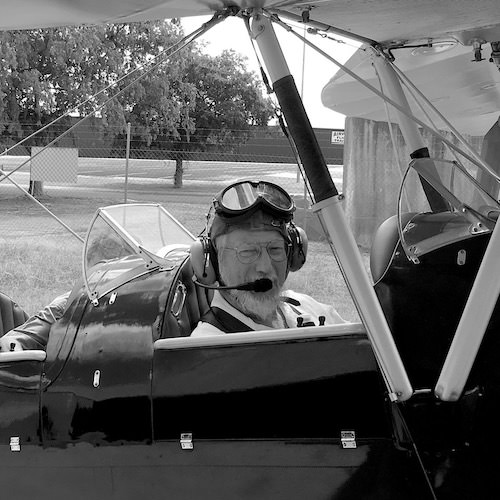 Jon Branch is the founder and senior editor of Revivaler and has written a significant number of articles for various publications including official Buying Guides for eBay, classic car articles for Hagerty, magazine articles for both the Australian Shooters Journal and the Australian Shooter, and he's a long time contributor to Silodrome.
Jon has done radio, television, magazine and newspaper interviews on various issues, and has traveled extensively, having lived in Britain, Australia, China and Hong Kong. His travels have taken him to Indonesia, Israel, Italy, Japan and a number of other countries. He has studied the Japanese sword arts and has a long history of involvement in the shooting sports, which has included authoring submissions to government on various firearms related issues and assisting in the design and establishment of shooting ranges.