Those of us who are aficionados of classic rifles are almost always also greatly appreciative of fine handcrafted knives. Some collect them, some have just one or two that are special, but the interest in fine hunting rifles is normally connected with a parallel interest in beautiful hand made knives. Such knives may be bought because they are practical and functional, if you are a hunter then you need at least one good practical working knife. But others may be bought not necessarily to be used but as display items, as cutlery works of art.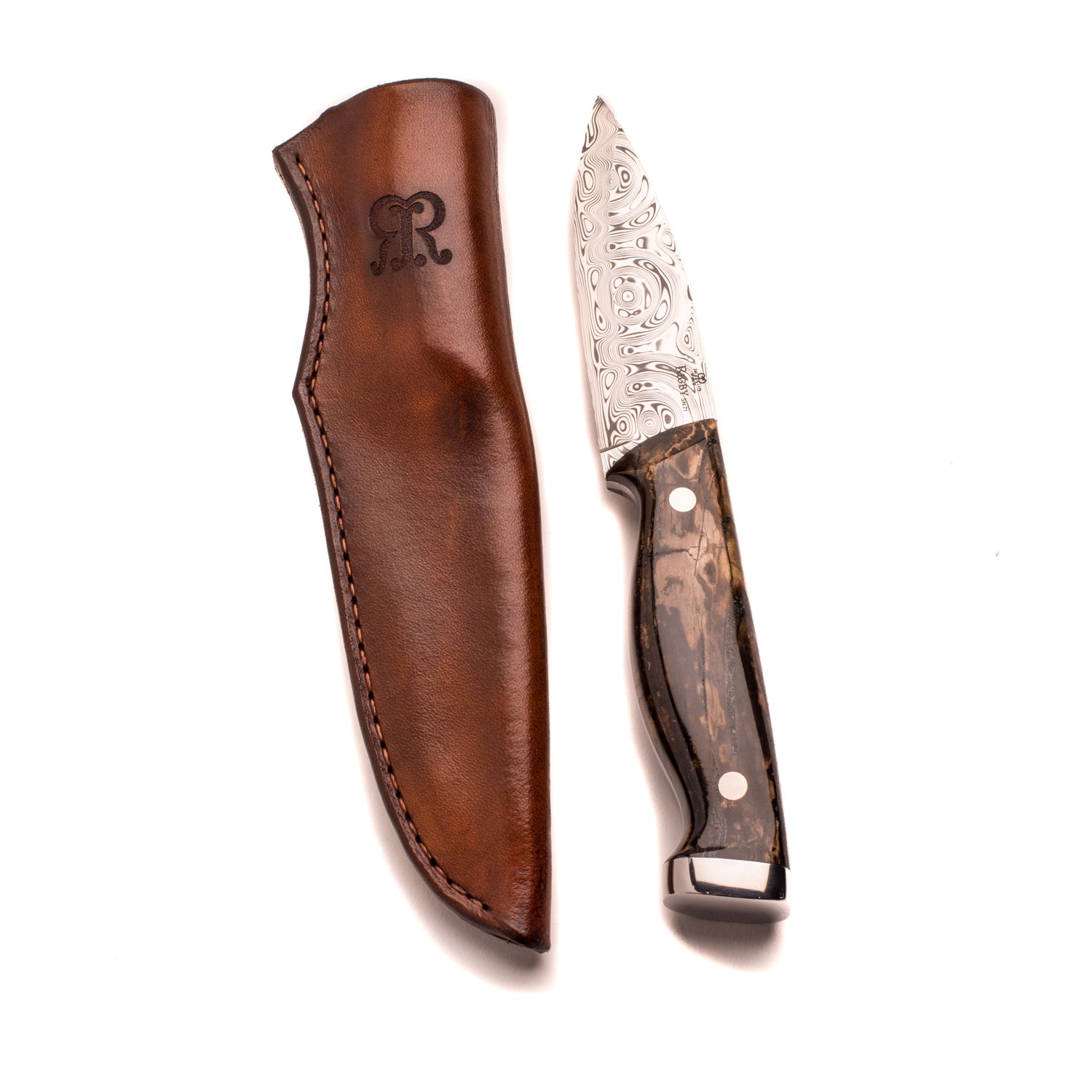 John Rigby & Co., the modern resurrection of the legendary London rifle maker who gave us the .416 Rigby and the Magnum Mauser rifles chambered for it, have recently released their new hunting knife as a perfect compliment to their range of hunting rifles. This knife is a work of art, made in England, and features a gorgeously styled Damascus blade matched with mammoth ivory handle and polished stainless steel pommel and fittings.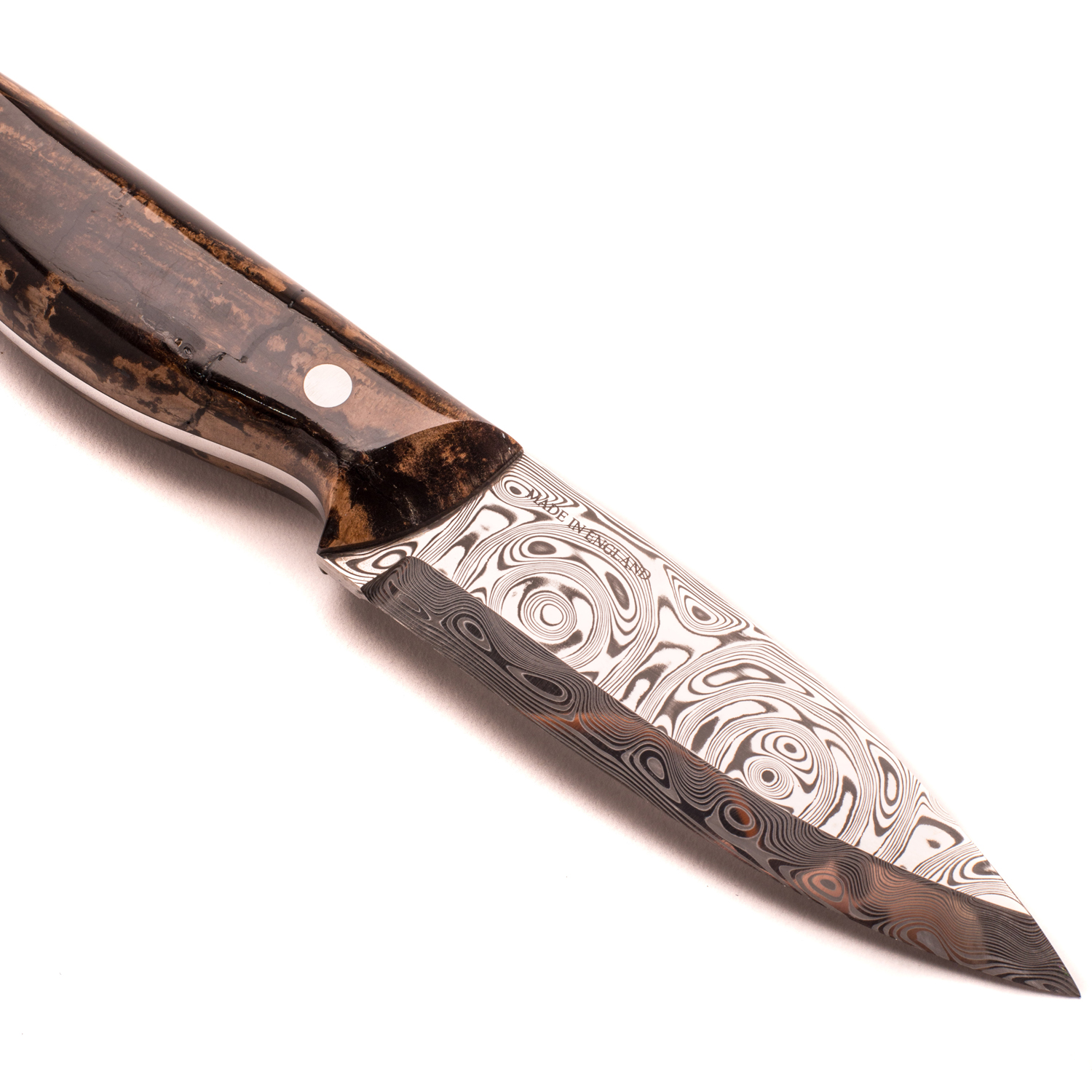 The style of the knife is in a highly practical conservative drop point style ideal for most field dressing work. It is a knife that is certainly capable of efficient field dressing of your trophy Ibex from the Tien Shan or your Sable Antelope from the African plains. It will also do a tidy job on a Cape Buffalo whether on a "once in a lifetime" hunt or one of many such hunts.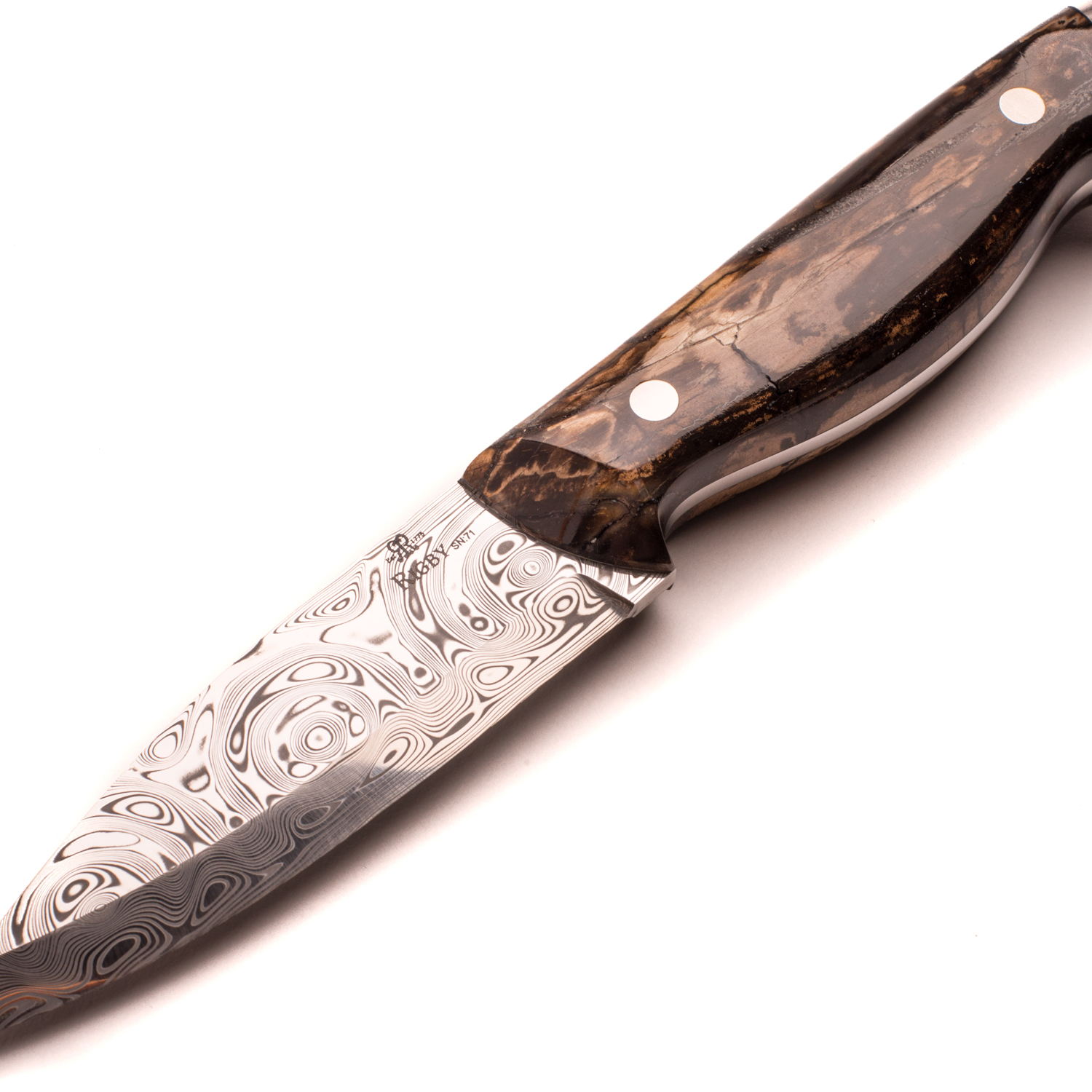 This Rigby knife has the Rigby "double R" trademark on the right side of the blade, and each knife has an individual serial number. The buyer's name is also recorded in Rigby's ledger in testimony to the knife's authenticity for future generations.
The Rigby 'London Best' Damascus Steel Knife can be found on Rigby's website if you click here.
Priced at £995.83 this is of course not an inexpensive knife but it is a thing of exquisite beauty and it comes, hand made, from one of the most exclusive rifle makers on earth. The sheath supplied with the knife is of prime leather in a hue that compliments the mammoth ivory handle perfectly. The sheath is embossed with the Rigby "double R" logo.
If you are looking for a knife that will be a much treasured companion on your hunting journeys, a knife that will become a family heirloom, or a knife that is the perfect gift for the hunter in your life, then this Rigby "London Best" mammoth ivory Damascus knife would be a most appropriate choice. It comes in a presentation box which also serves as a display box for those times the knife will be on display between hunts.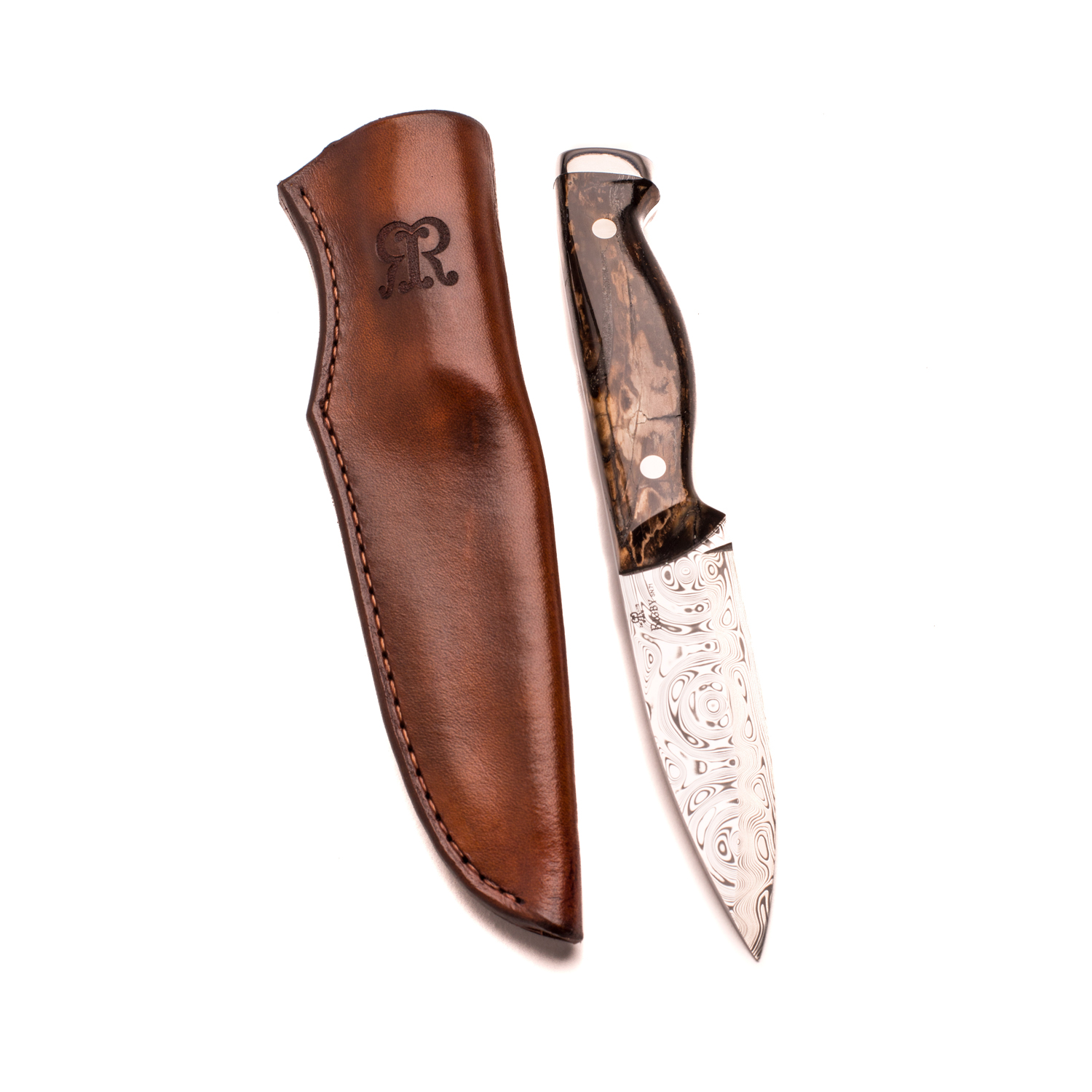 (All pictures courtesy John Rigby & Co.).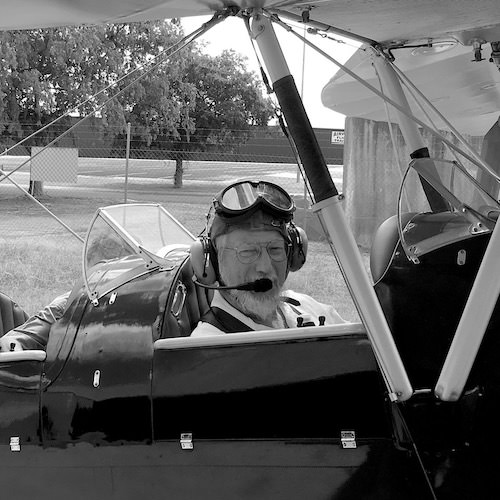 Jon Branch is the founder and senior editor of Revivaler and has written a significant number of articles for various publications including official Buying Guides for eBay, classic car articles for Hagerty, magazine articles for both the Australian Shooters Journal and the Australian Shooter, and he's a long time contributor to Silodrome.
Jon has done radio, television, magazine and newspaper interviews on various issues, and has traveled extensively, having lived in Britain, Australia, China and Hong Kong. His travels have taken him to Indonesia, Israel, Italy, Japan and a number of other countries. He has studied the Japanese sword arts and has a long history of involvement in the shooting sports, which has included authoring submissions to government on various firearms related issues and assisting in the design and establishment of shooting ranges.