The Ford GPA was a World War II effort to create a cross between a Jeep and a boat suitable for transporting men and equipment between ships and land. The idea was to make the island hopping Pacific War against Japan a bit easier. The Ford GPA however finished up being significantly heavier than the original design brief and as a consequence it had less free-board and proved to have limited usefulness at sea. The Ford GPA was at its best taking the drama out of river crossings to some extent but again only where calmer waters did not challenge its limited free-board.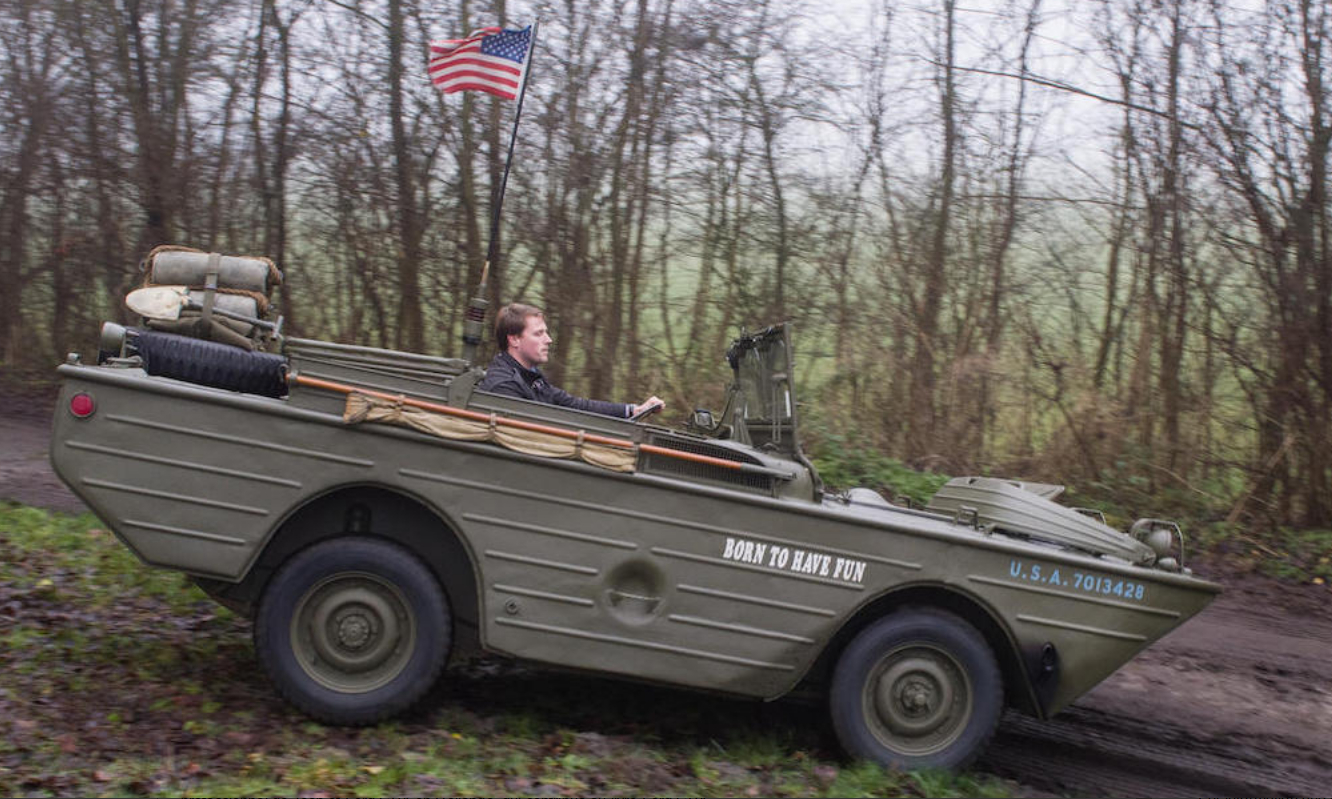 The craft being a cross between a Jeep and a boat it was nicknamed the Seep, which was short for "Sea Jeep". The Ford GPA "Seep" was created by Ford using as many standard Ford Jeep parts as possible and based on original design work by Roderick Stephens Jr. of Sparkman & Stephens Incorporated who were yacht designers. Stephen's design was essentially a miniaturization of the successful DUCKW amphibious vehicle but in making the vehicle smaller the advantages of the DUCKW were lost.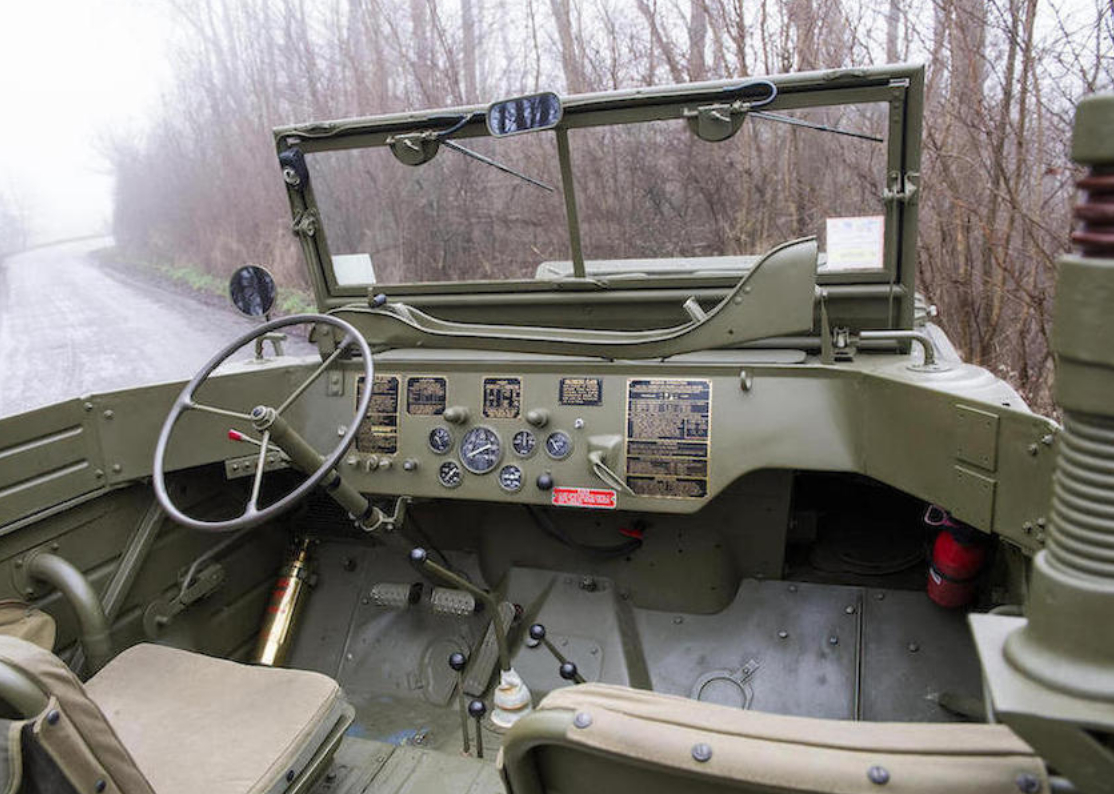 Production of the Ford GPA began in 1942 and 12,778 of them were produced until the order for more was canceled by the US military. The reports coming back from the troops using the Ford GPA were not positive and they were progressively withdrawn from service and sent to the Soviet Union as a part of the Lend Lease Program to provide amphibious transport for the Red Army.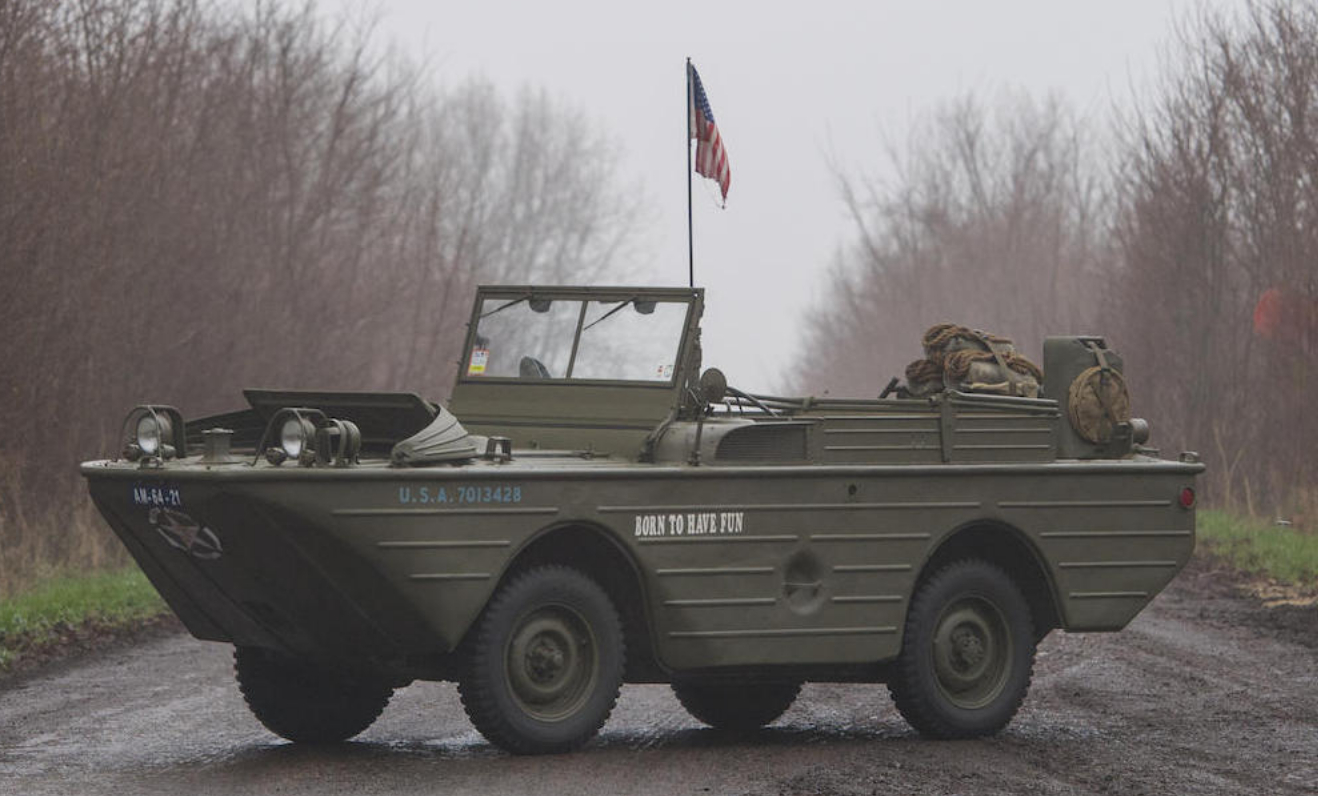 The Red Army experience with the Ford GPA seems to have been rather more positive than the US one. Although the vehicle was not suitable for marine and coastal use it did seem to work well in conditions that required river crossings and lakes not to mention snow and ice covered water. In fact it performed so well in these Russian conditions that the Soviet Government decided to clone the Ford GPA and they improved the design to create their own GAZ-46.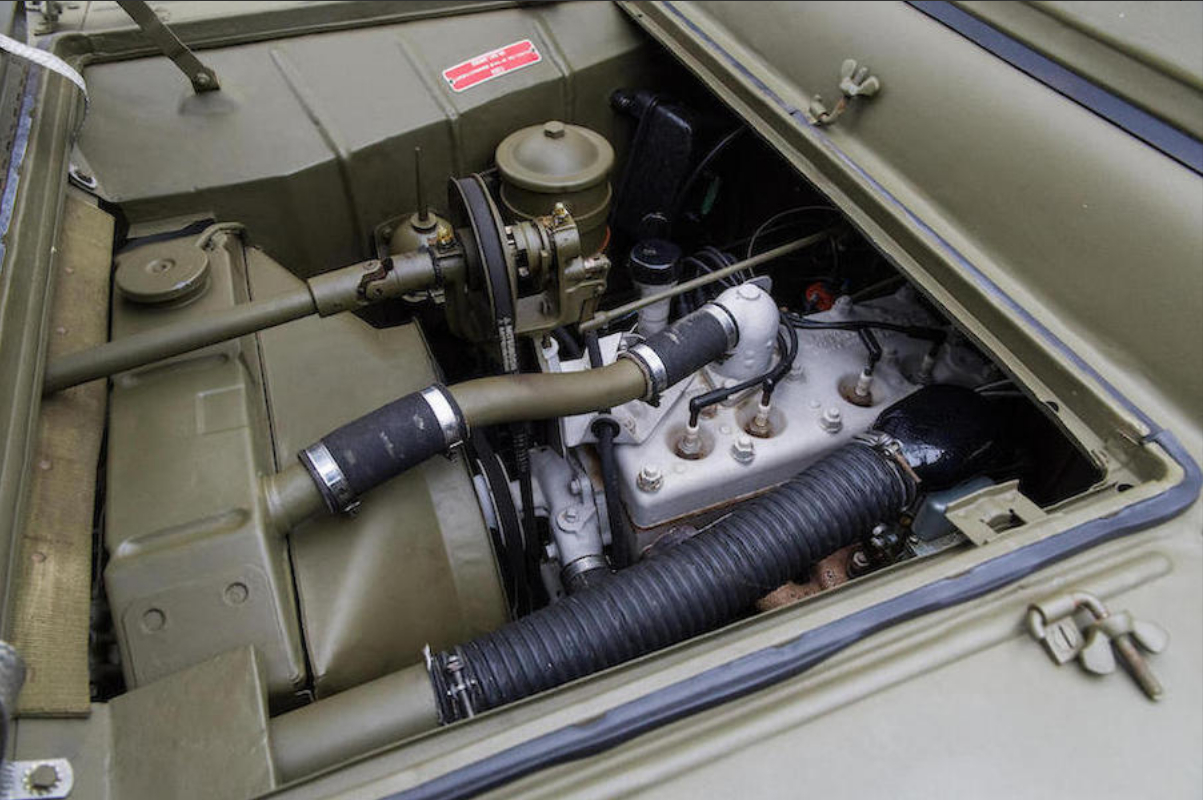 In addition to finding its niche in the snow and ice covered lakes of the Eastern Front the Ford GPA was also a vehicle chosen by people wanting to go on interesting adventures. Probably the most outstanding journey by Ford GPA Seep was that of Australian Ben Carlin. Ben Carlin was educated at the prestigious Guildford Grammar school in Perth, Western Australia and then as an engineer at the Kalgoorlie School of Mines located in the twin mining towns of Kalgoorle and Boulder. The people and culture of Kalgoorlie-Boulder is one of no-nonsense independence with a lot of "never give up" mixed in. Ben Carlin fitted in well there and after the war he decided to drive a Ford GPA around the world. He had to modify the Ford a bit and the journey took five attempts and ten years but he succeeded in getting that Ford GPA he nicknamed "Half-Safe" all the way around the world. "Half-Safe" finished up on display back at his old school Guildford Grammar as a reminder to students and teachers alike that intelligent determination can help you to achieve things other people think are impossible.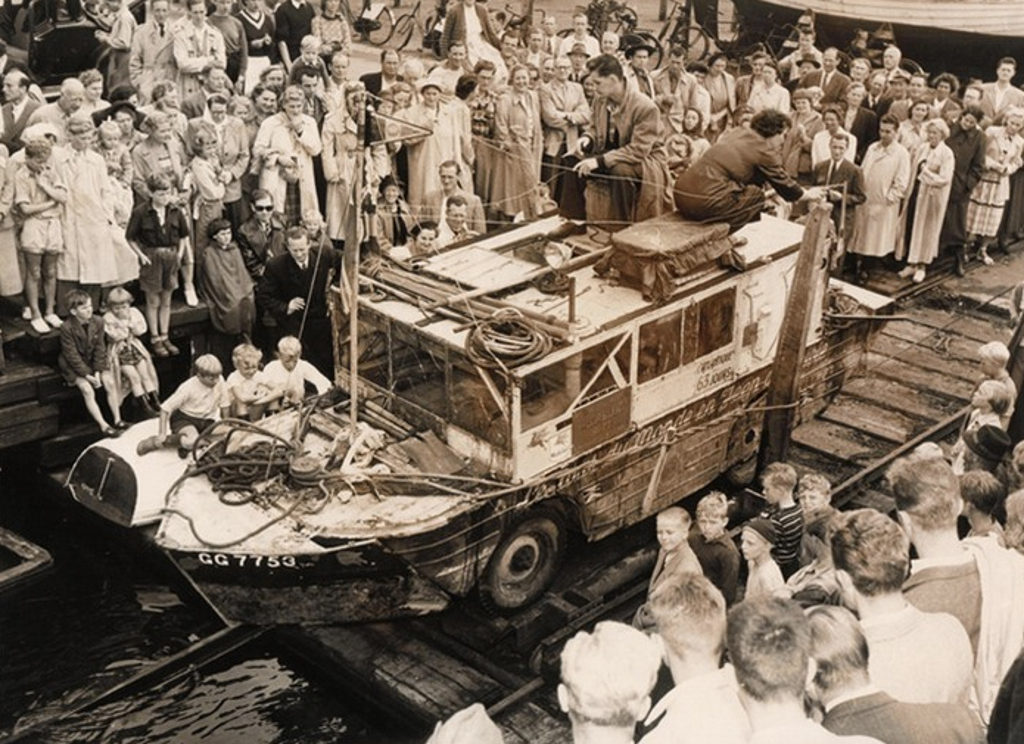 Ford GPA's are not easy to find partly because a lot of them ended up in Russia with the Red Army. Ben Carlin had a lot of difficulty acquiring his just after the war. They occasionally do turn up for sale however and the Ford GPA marked "Born to Have Fun" in our pictures is coming up for sale by Bonhams at their "Les Grandes Marques du Monde au Grand Palais" auction which is to be held in Paris, France on 9th February 2017.
You will find the sale page for this Ford GPA Seep if you click here.
Ben Carlin wrote a book about his journey called "Half-Safe, Across the Atlantic by Jeep" which you can find on Amazon if you click here.
The second half of Ben Carlin's story "The Other Half of Half-Safe" was published posthumously by his old school Guildford Grammar.
There is book by James Nestor "Half-Safe: A Story of Love, Obsession, and History's Most Insane Around-the-world Adventure" which is available as a Kindle book on Amazon – click here.
The Ford GPA may not have been a success as a fighting vehicle but the fact that one was able to circumnavigate the world is a testament to Roderick Stephens Jr. who designed it, to Ford who made it, and to Ben Carlin who saw that it might just be possible to drive one around the world and proceeded to do just that.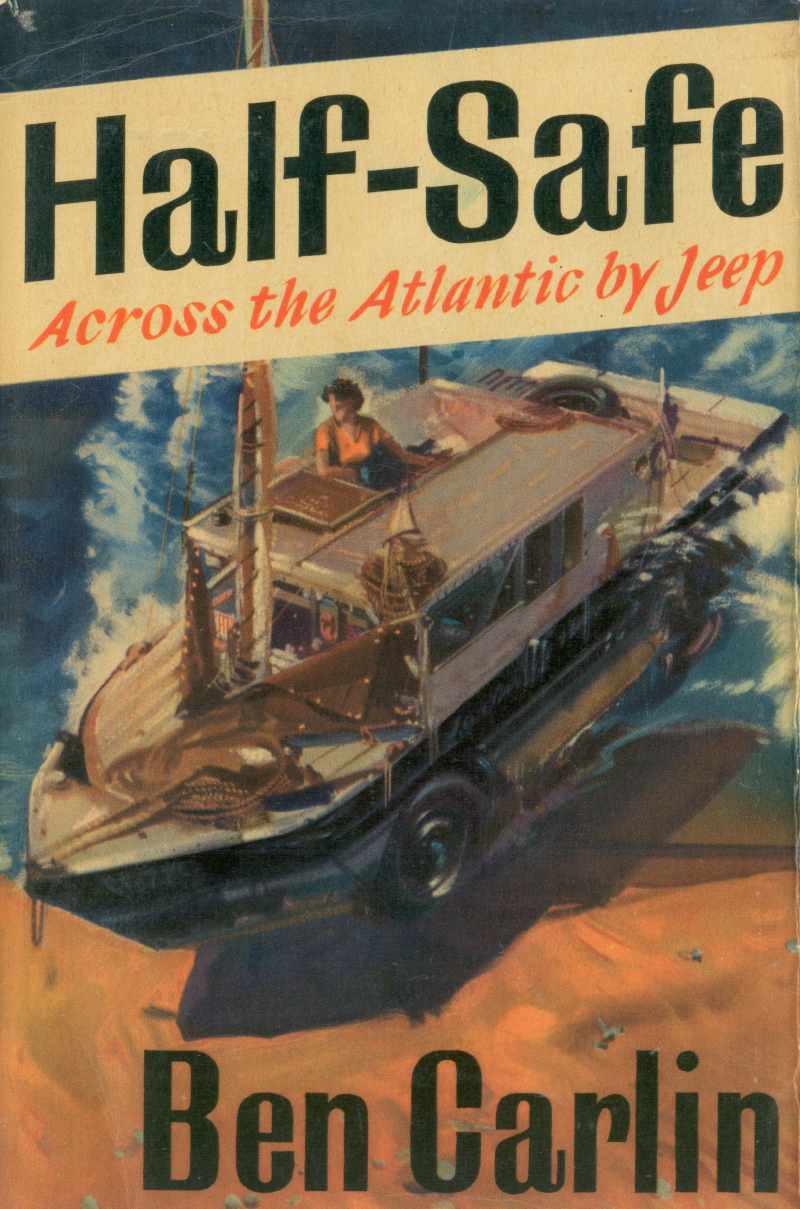 (All pictures courtesy Bonhams except as otherwise marked).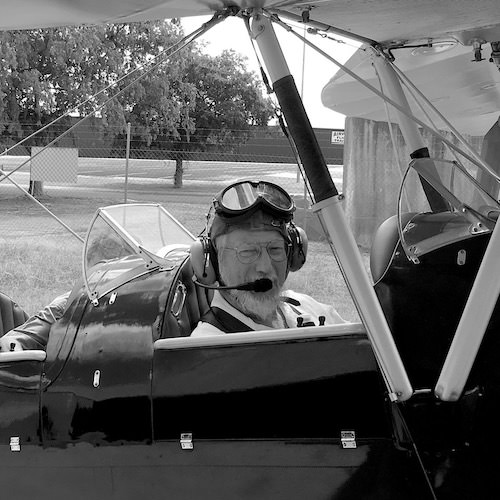 Jon Branch is the founder and senior editor of Revivaler and has written a significant number of articles for various publications including official Buying Guides for eBay, classic car articles for Hagerty, magazine articles for both the Australian Shooters Journal and the Australian Shooter, and he's a long time contributor to Silodrome.
Jon has done radio, television, magazine and newspaper interviews on various issues, and has traveled extensively, having lived in Britain, Australia, China and Hong Kong. His travels have taken him to Indonesia, Israel, Italy, Japan and a number of other countries. He has studied the Japanese sword arts and has a long history of involvement in the shooting sports, which has included authoring submissions to government on various firearms related issues and assisting in the design and establishment of shooting ranges.